Although named for a city in Maryland, I seldom get to see these brilliant birds. My luck changed this year when I located several and an active nest. I hope to be able to photograph them while they tend their young and observe their interactions. The first photo is of a female and her nest...
Here is a closer look at the unusual shape of the nest. It resembles a finely woven hanging basket...
Some photos of the brightly colored male orioles...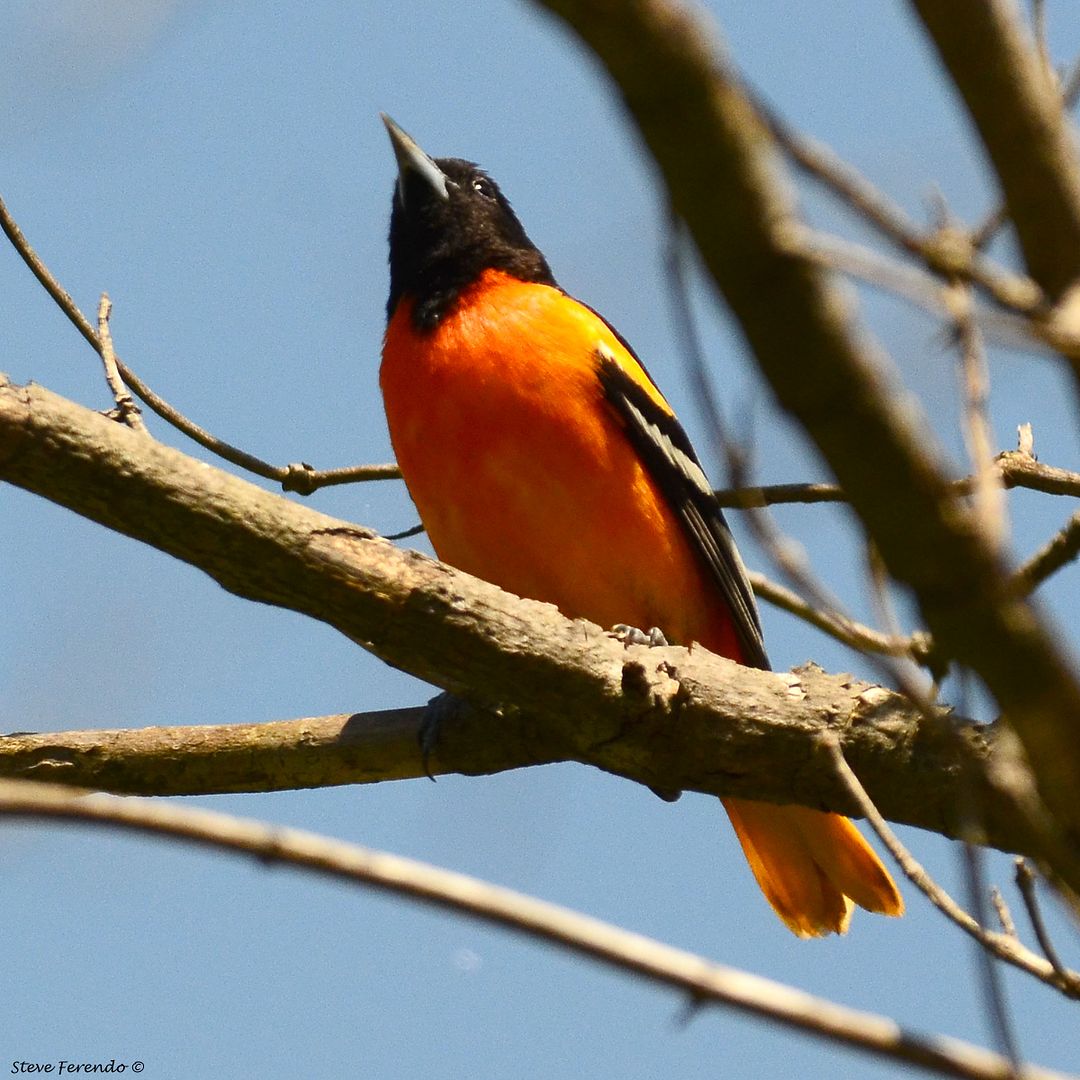 Although less brightly colored, the females are also very pretty...