I spent the better part of the morning, in the rain, looking for something to photograph. Just when I was getting discouraged I saw three wild turkey gobblers on the edge of a woodlot. With a little calling I was able to get them out in the open where I could obtain a few photographs...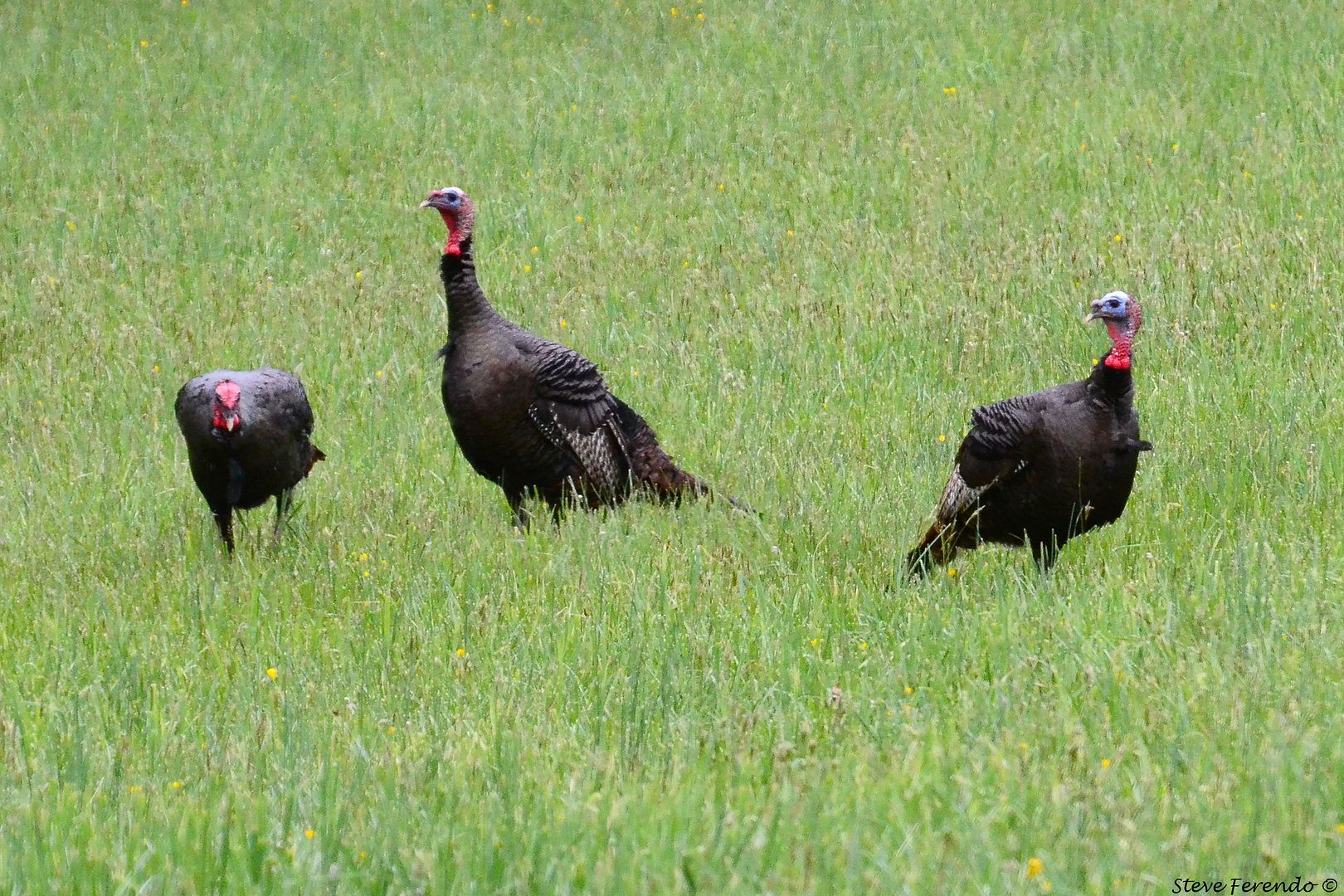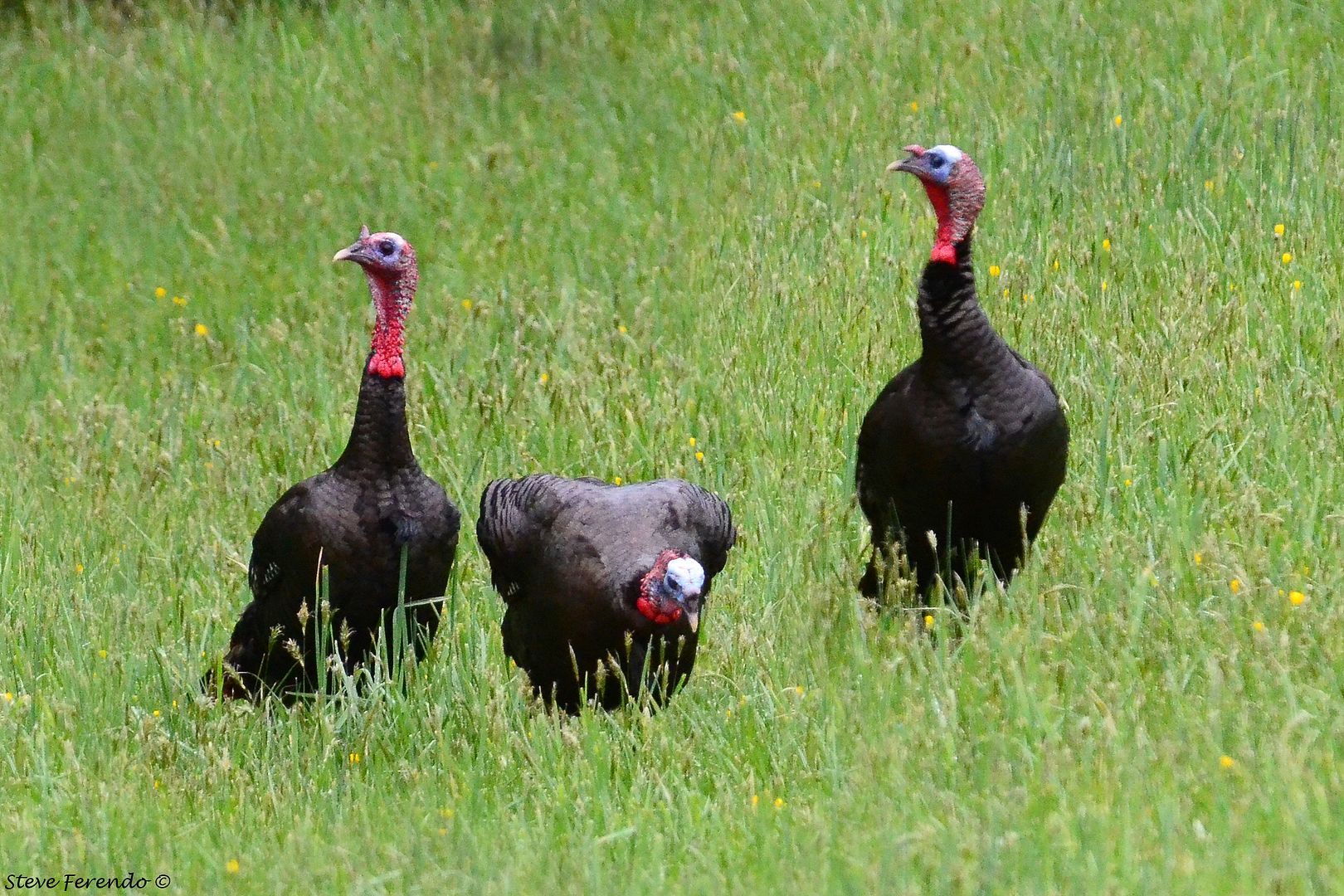 In the next photo two of them are gobbling in response to my calling...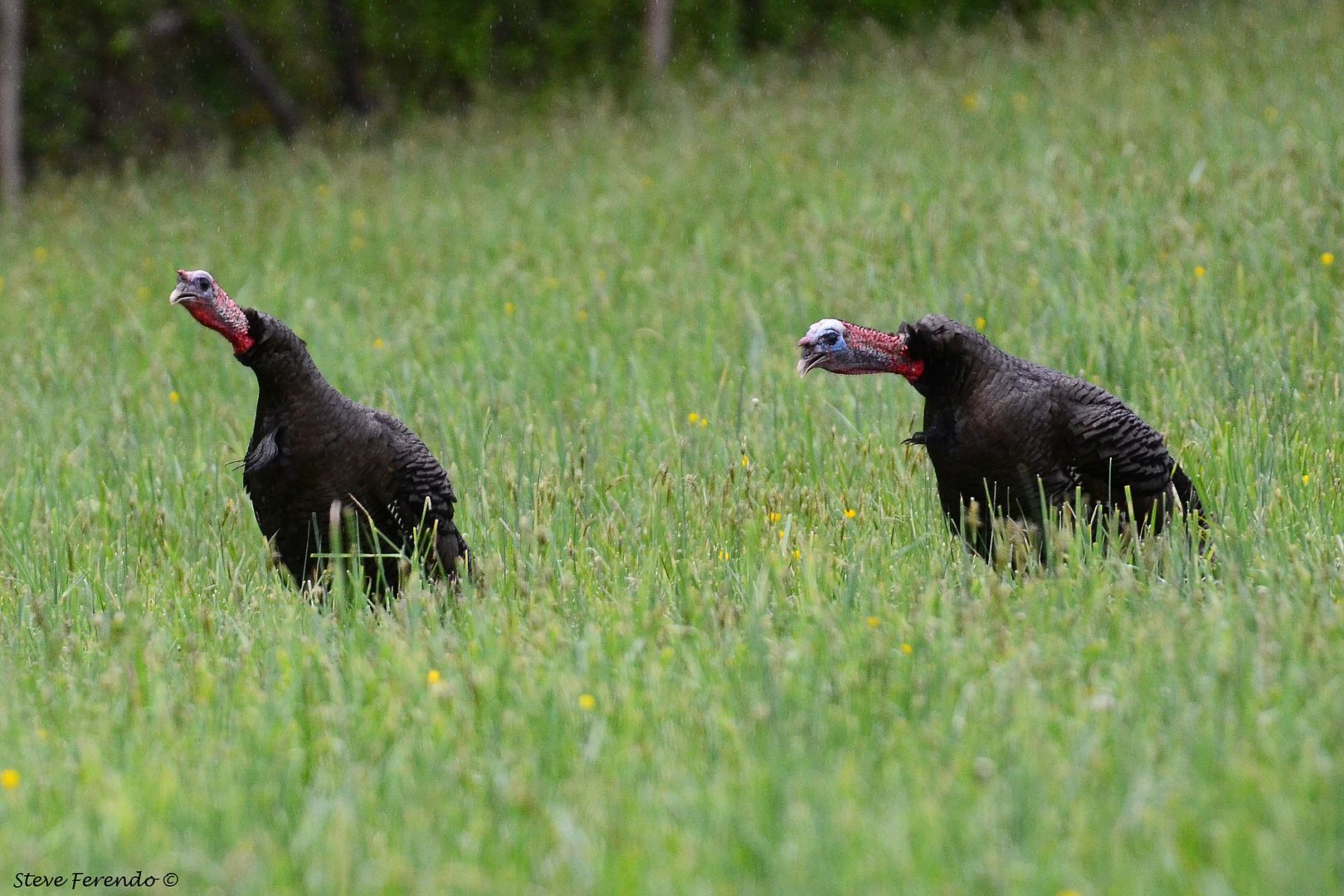 They seemed to be undecided between eating and finding the other turkey they could hear...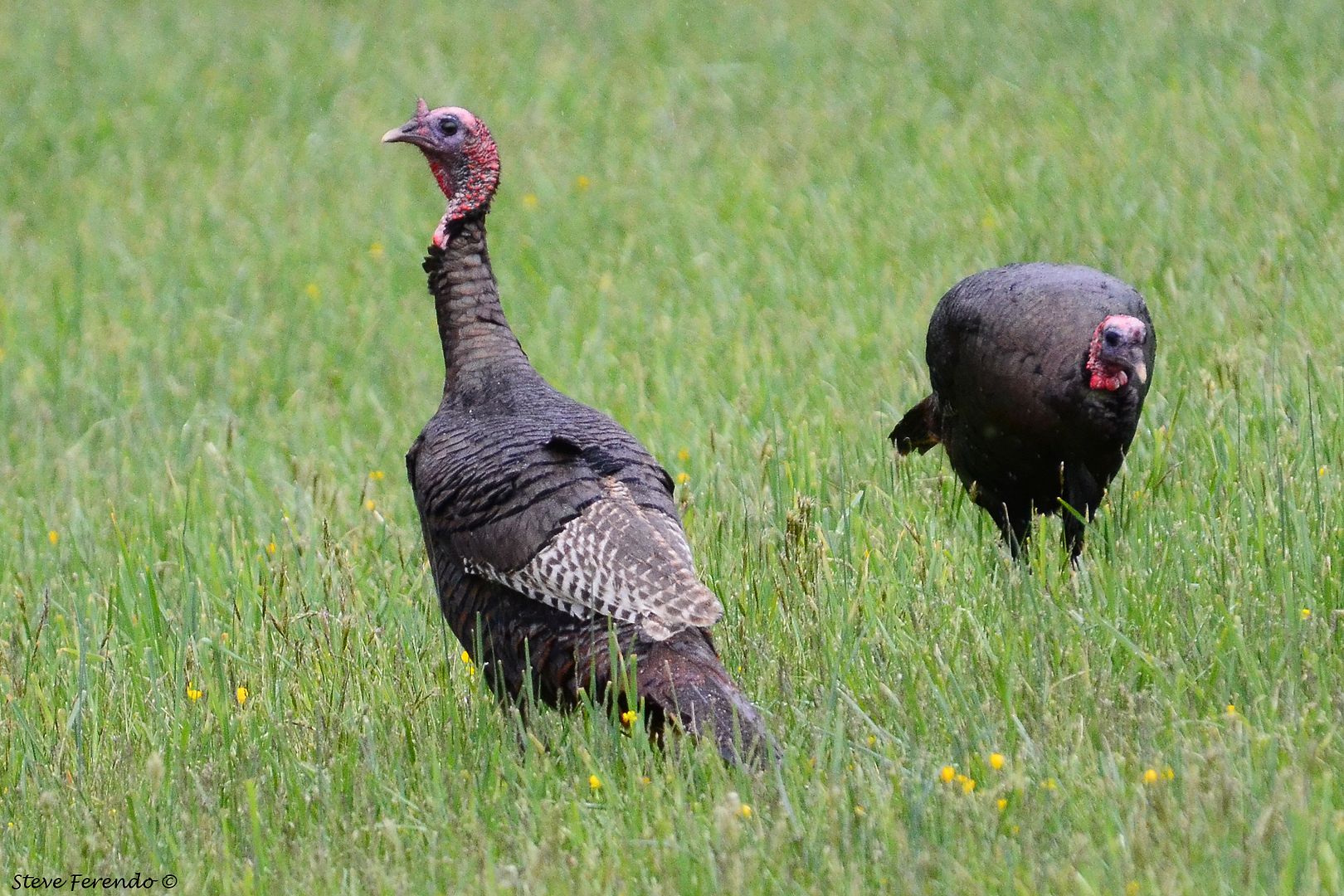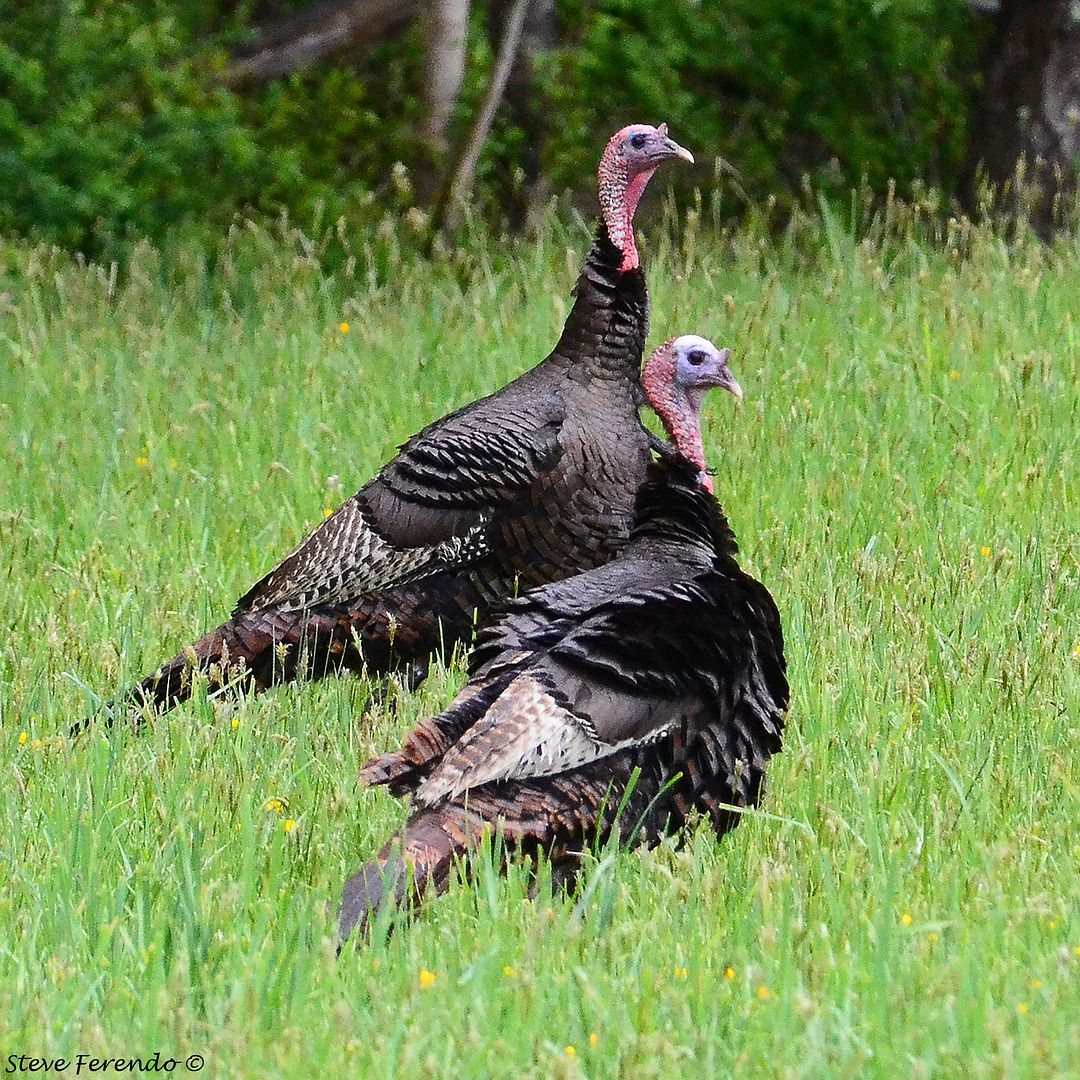 For the most part they seemed to ignore the rain that was rolling off their feathers...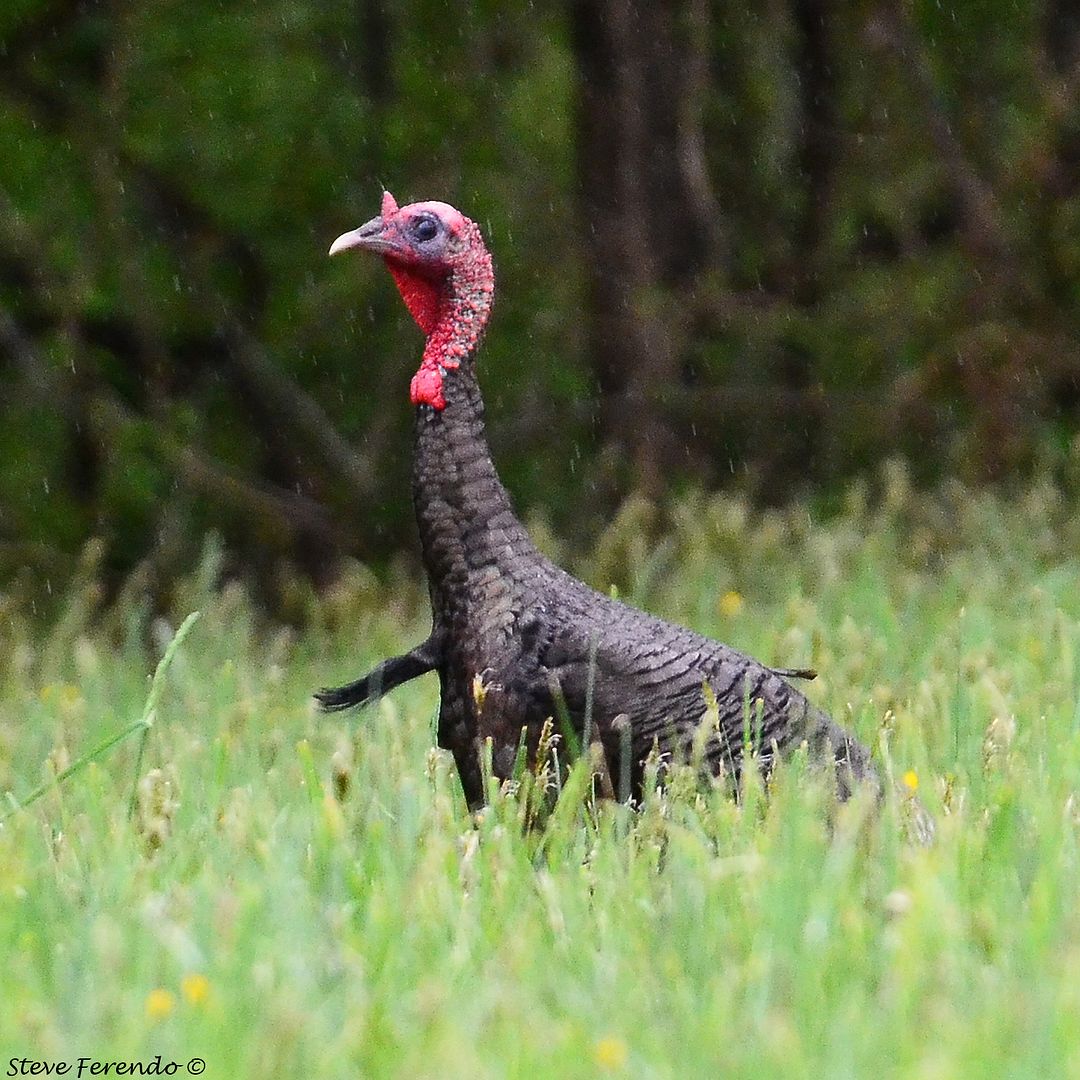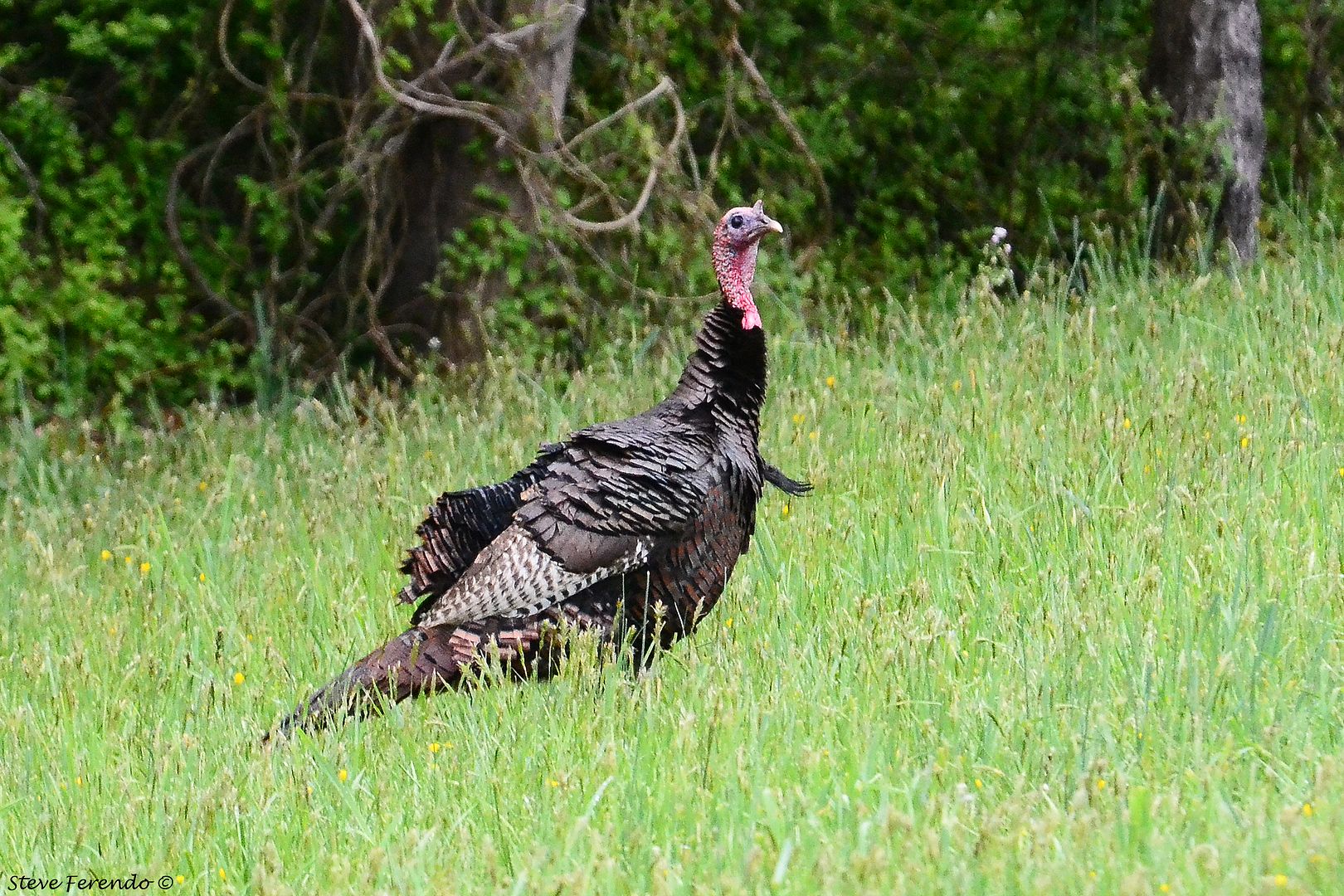 Finally, one of the turkeys decided that "enough was enough" and hunkered down for a while...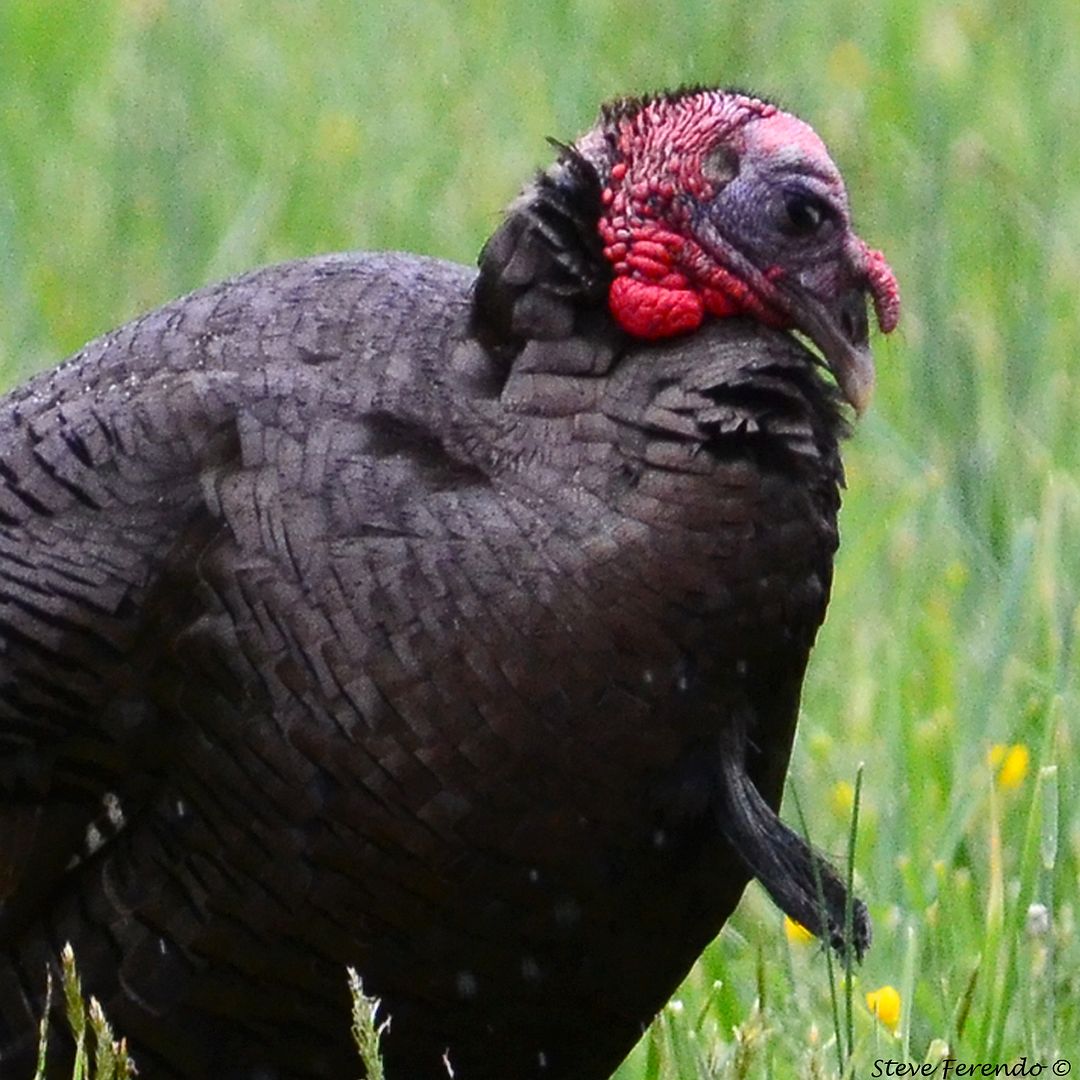 This goose just shook it off and sent water droplets flying...