The young eagles are growing quickly. I was not expecting to be able to see them peeking out of the nest, but in a short time I could tell there were at least two chicks being fed...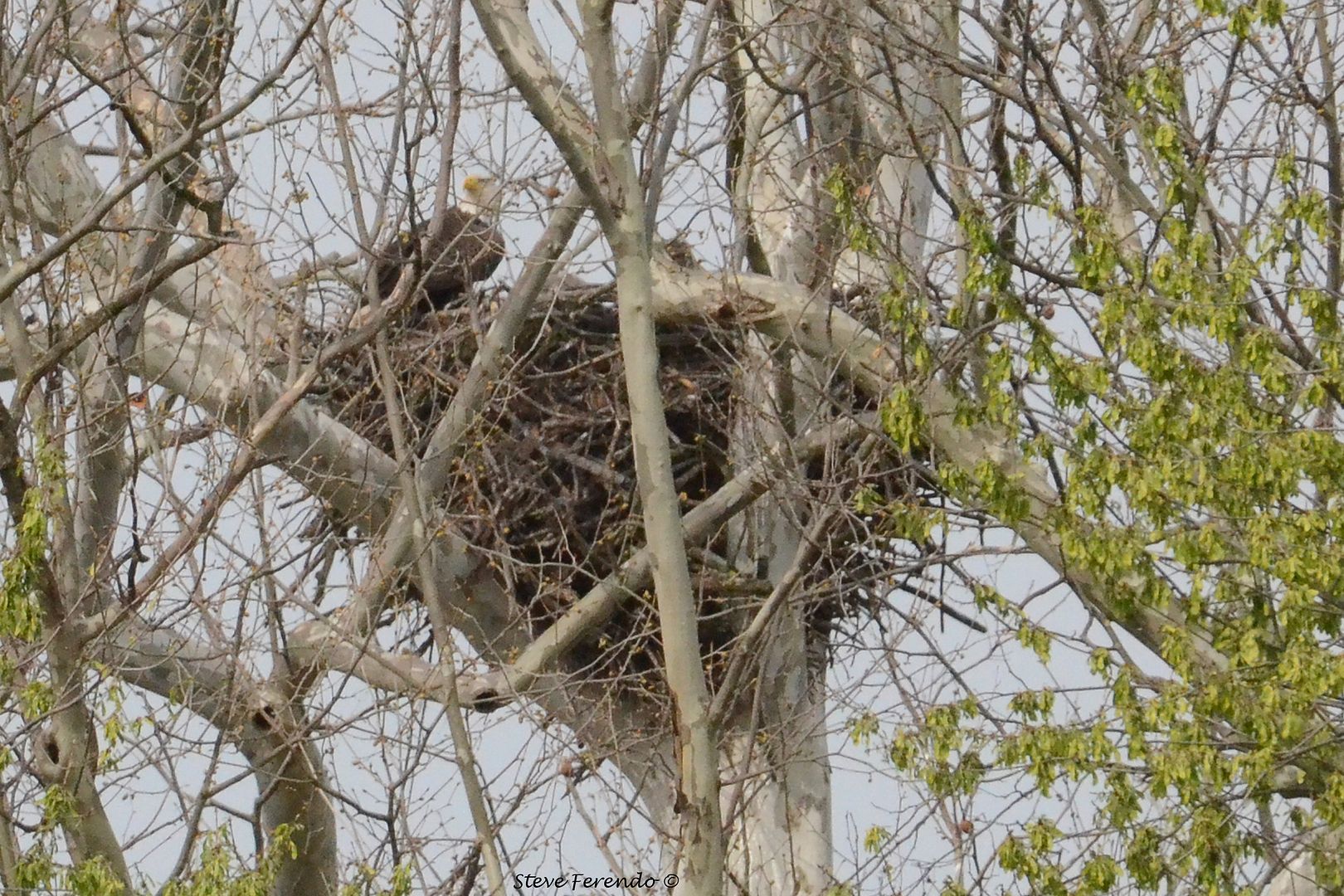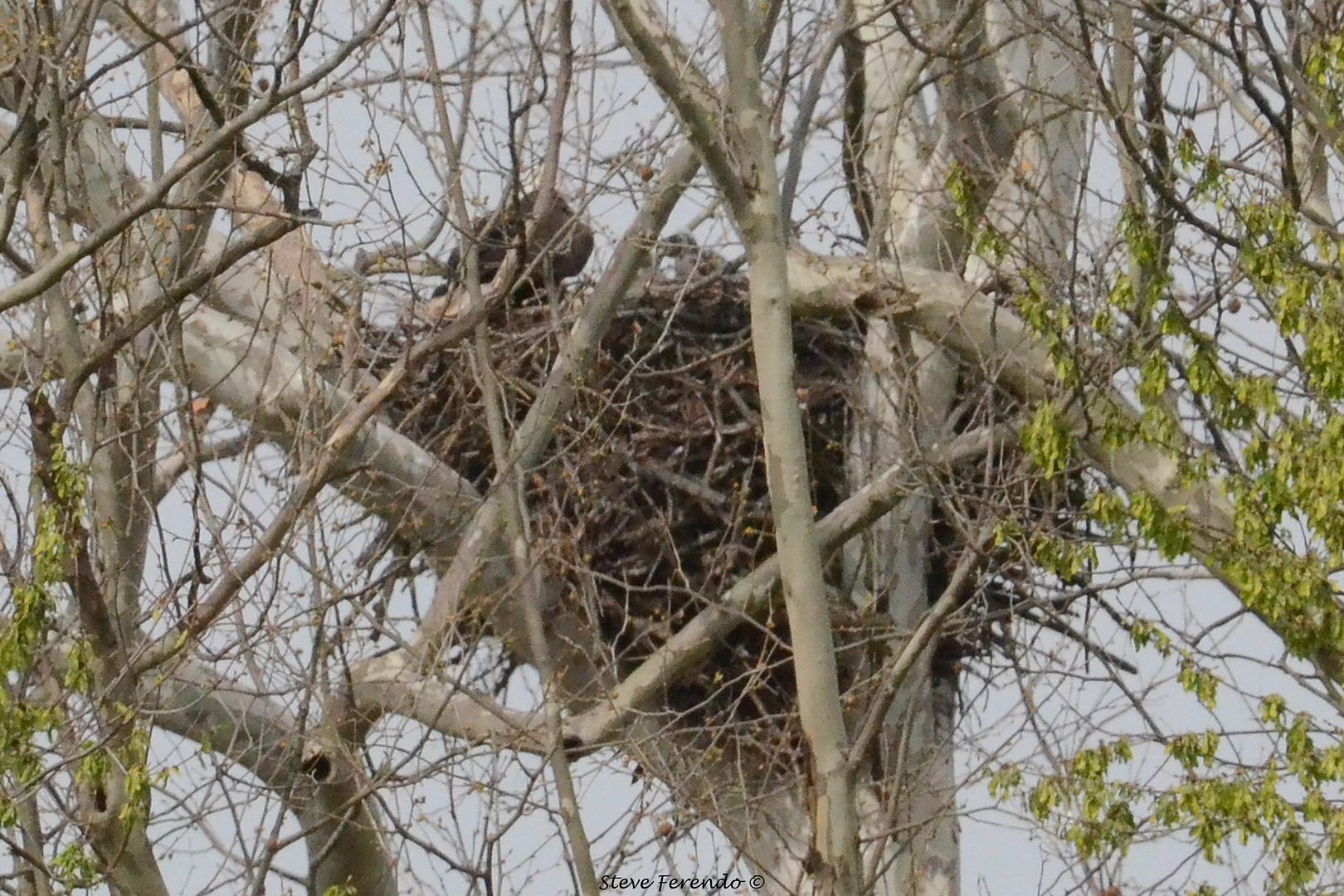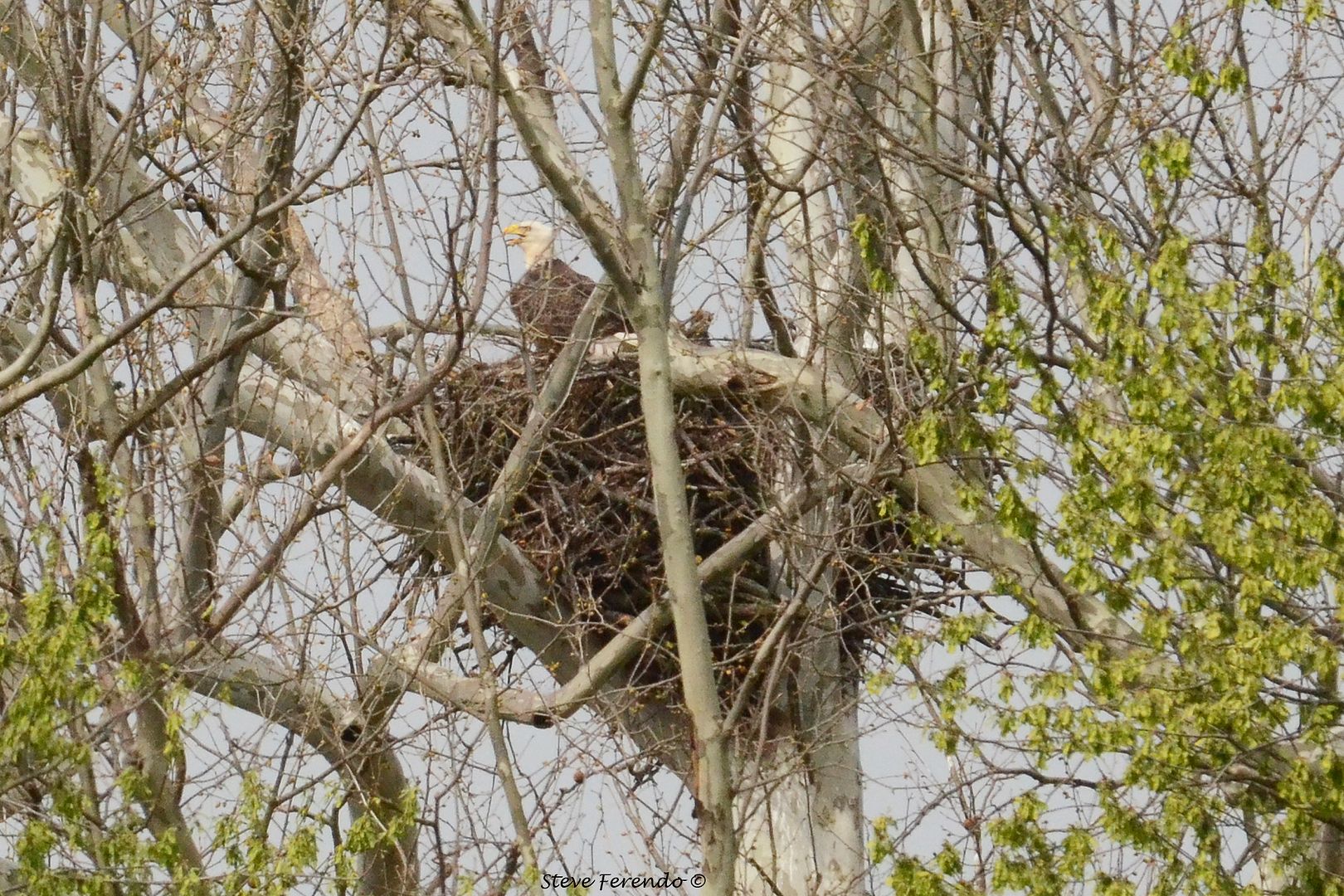 In this photo one of the adults returns from hunting and the second departs to take it's turn...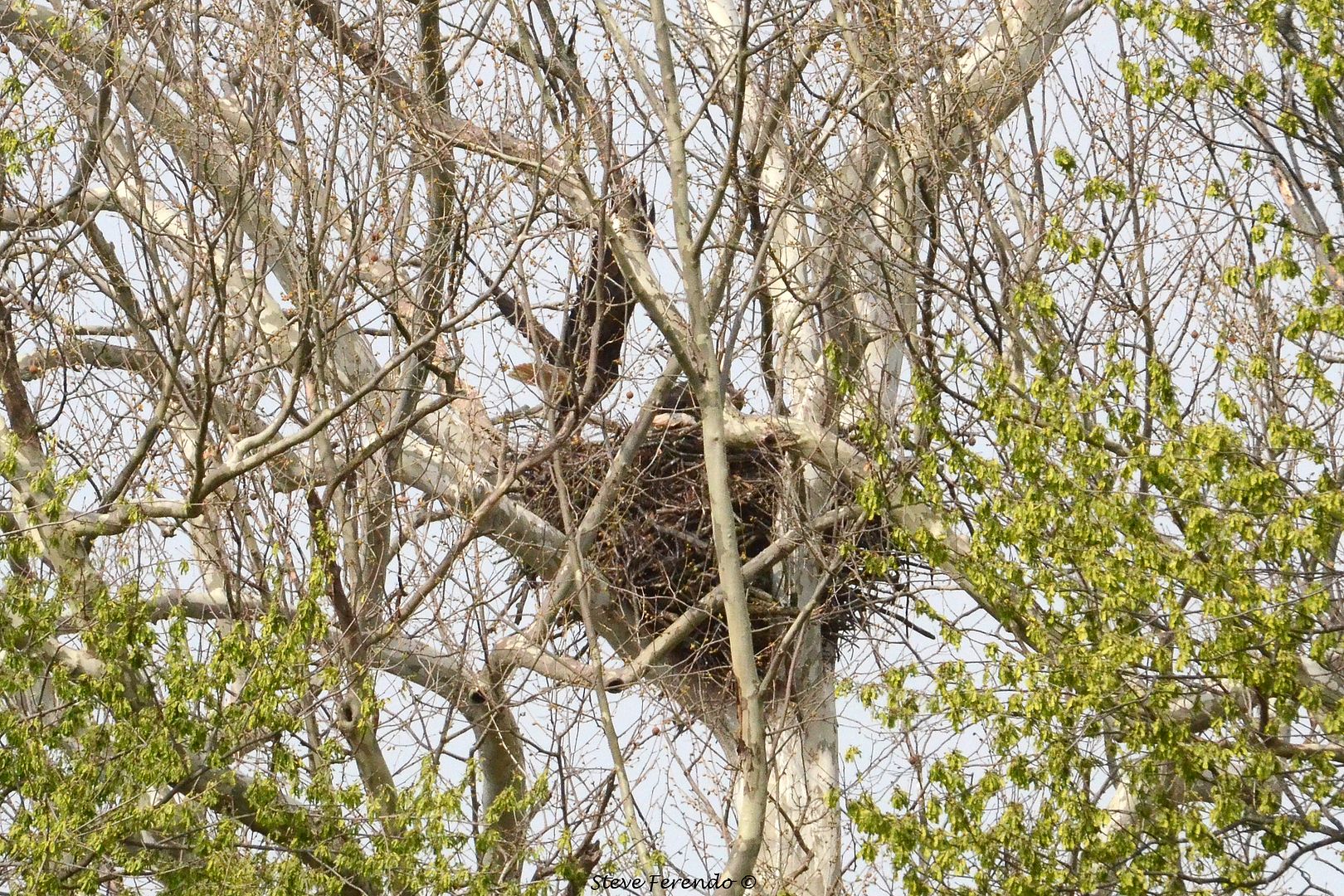 Soaring over the fields and river looking for fish or other prey...
On another day I spotted this grounhog climbing a dead tree...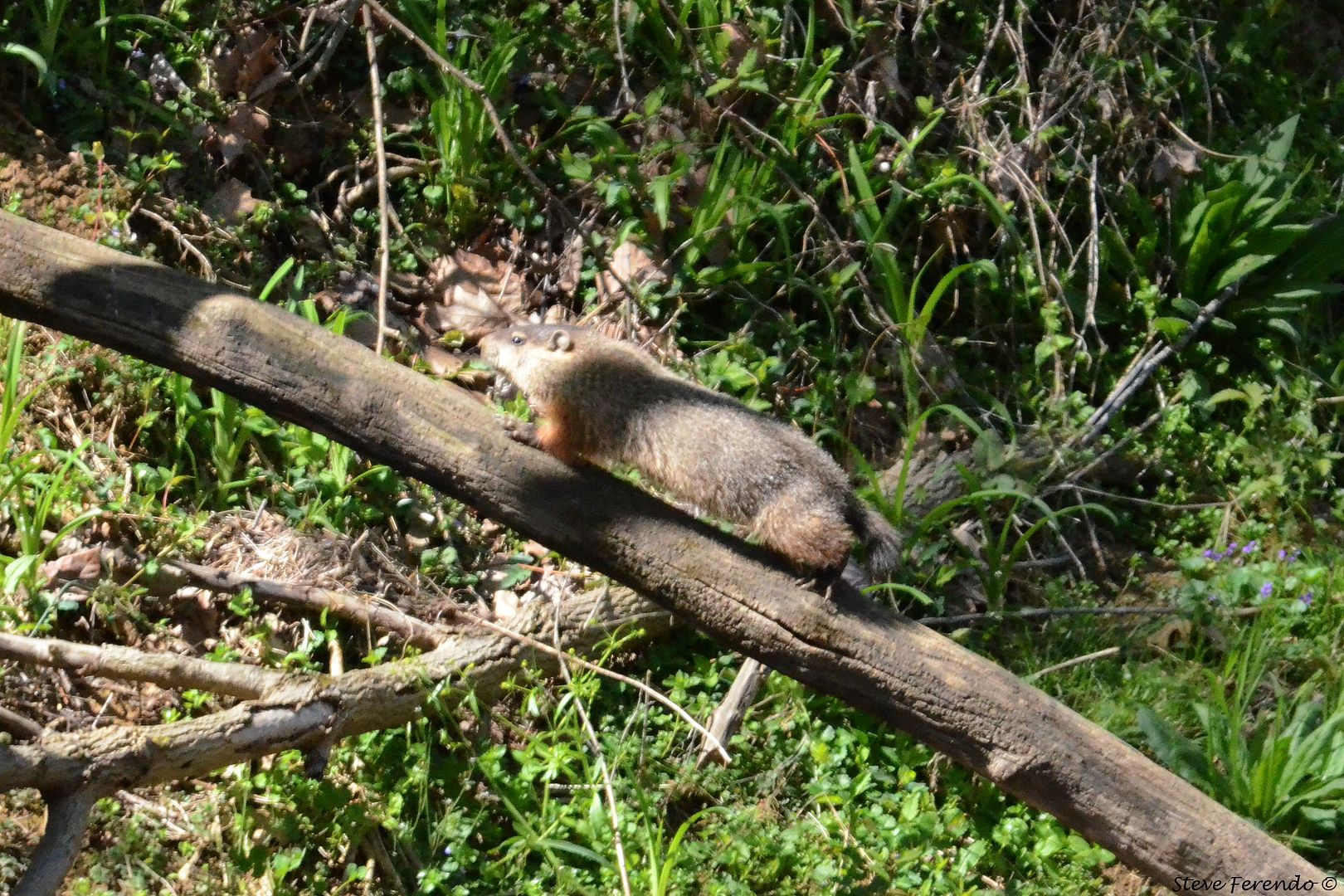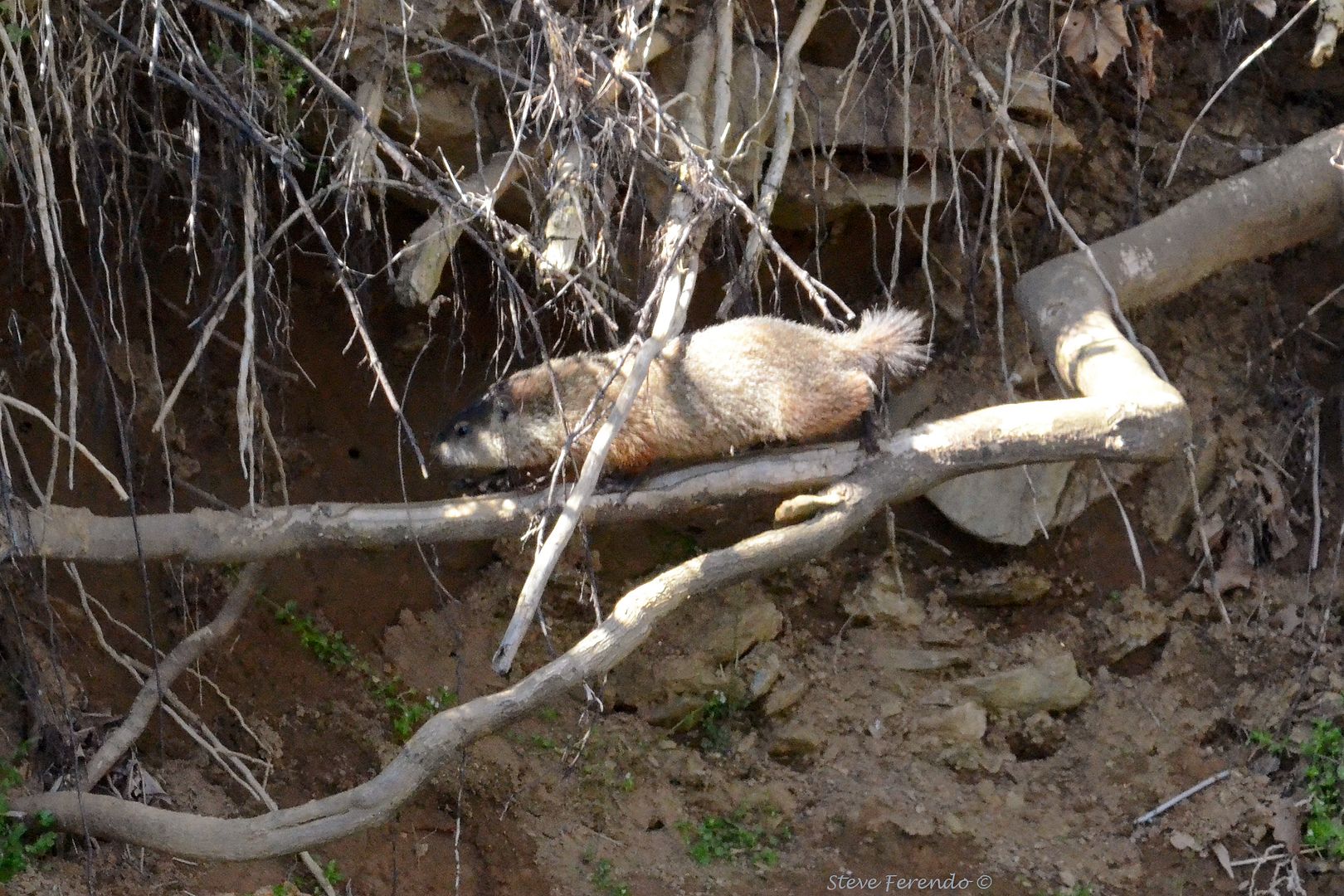 On another day the same grounhog was foraging about in the morning sun...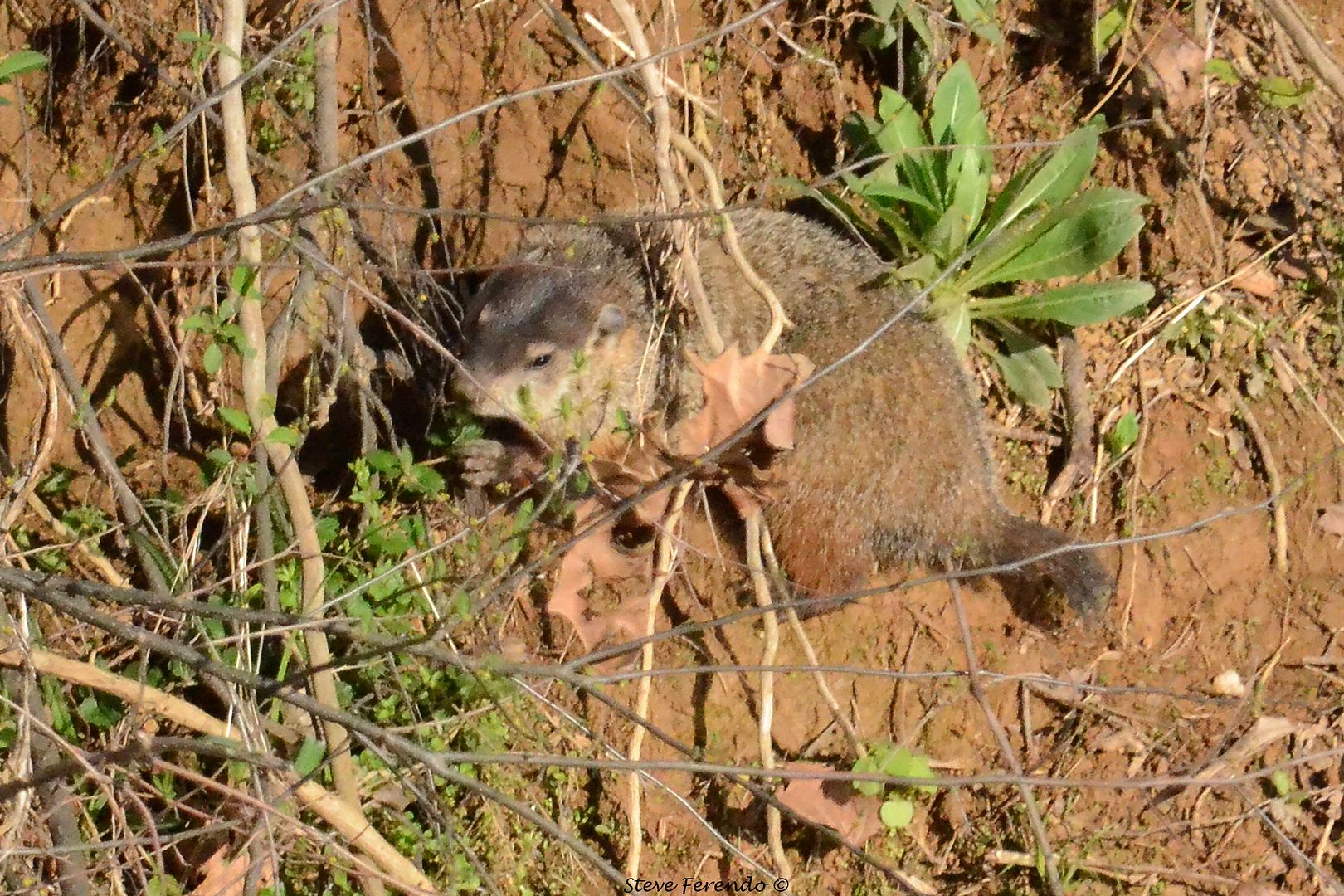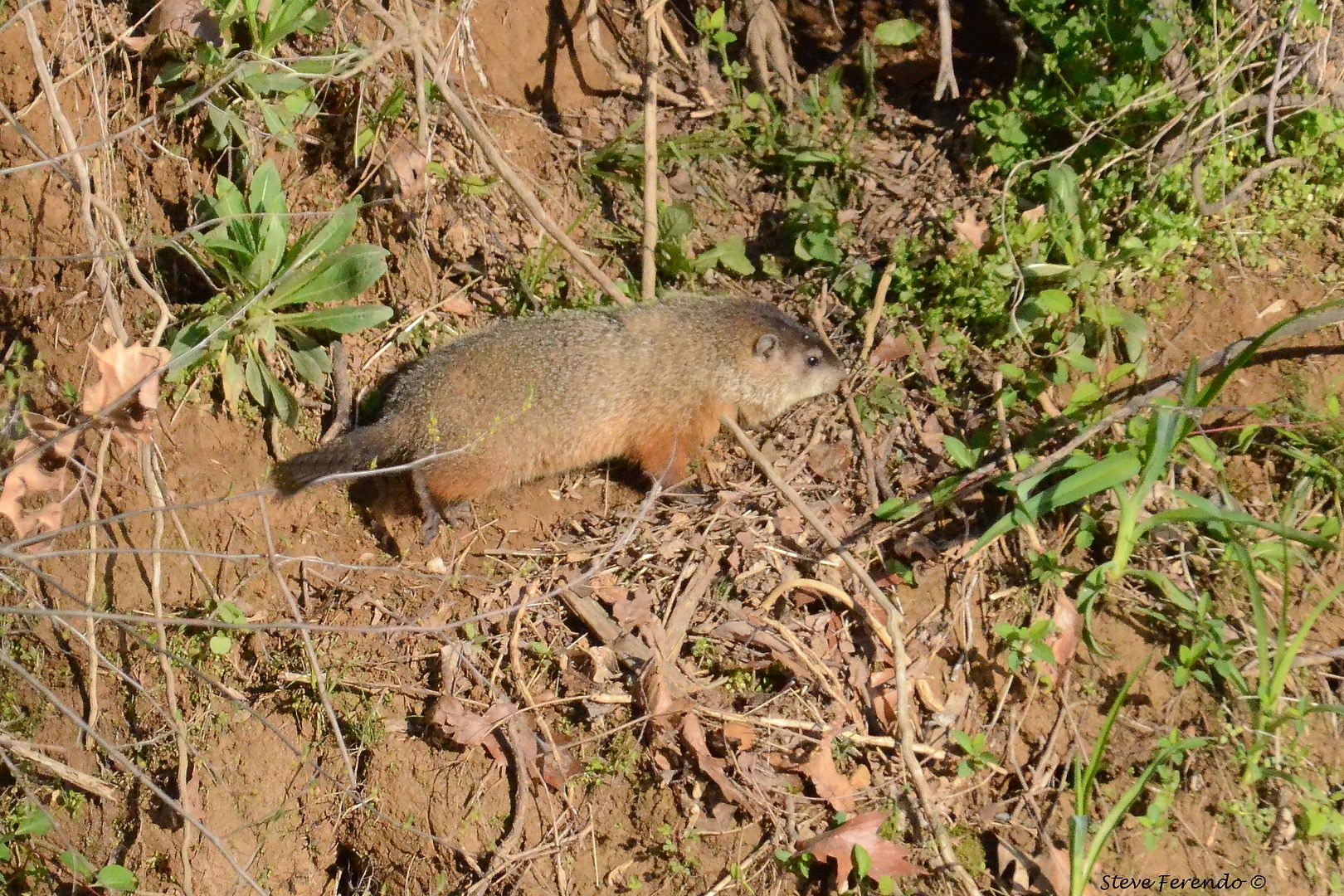 On the way home, this turkey gobbler crossed the road and ran through the woods. A quick snapshot is all that I could obtain...