It seems I have been taking photos faster than I can post them recently. With this blog update I believe I am finally caught up. The last couple of days have been quite a visual contrast with foggy mornings one day, and clear sunrises the next. I will begin with photos showing a love struck mallard attempting to keep his rival away from his intended mate on a very misty creek...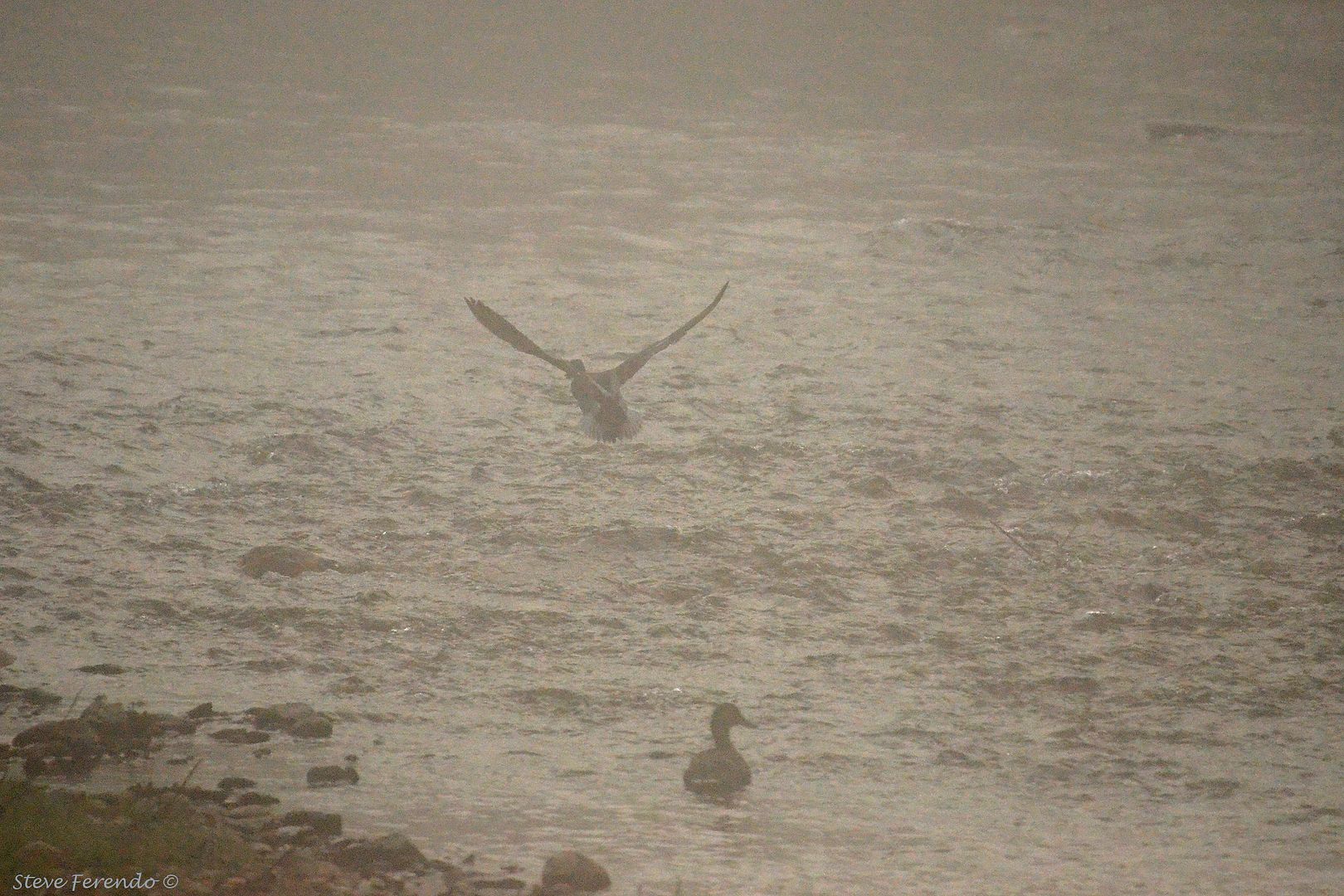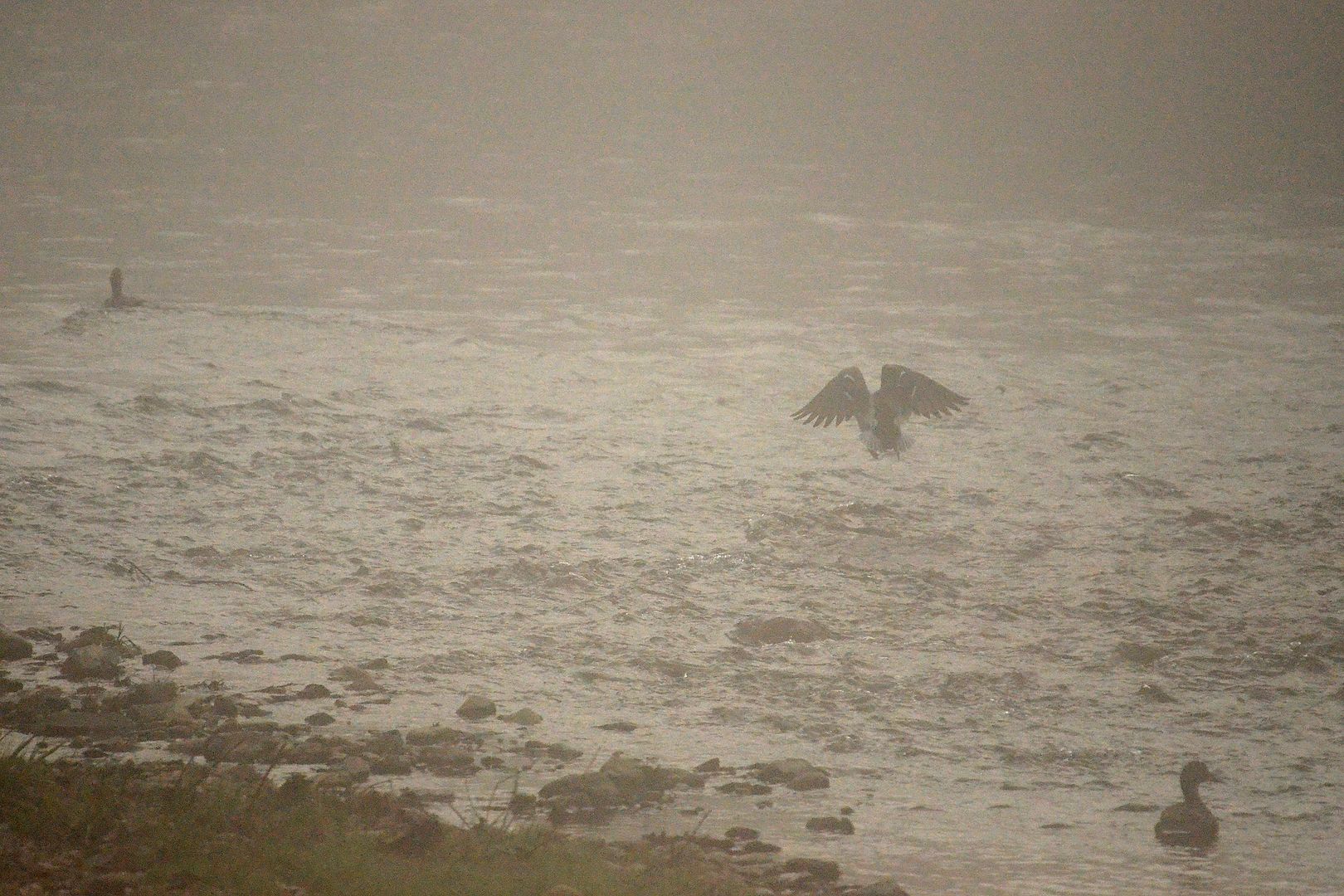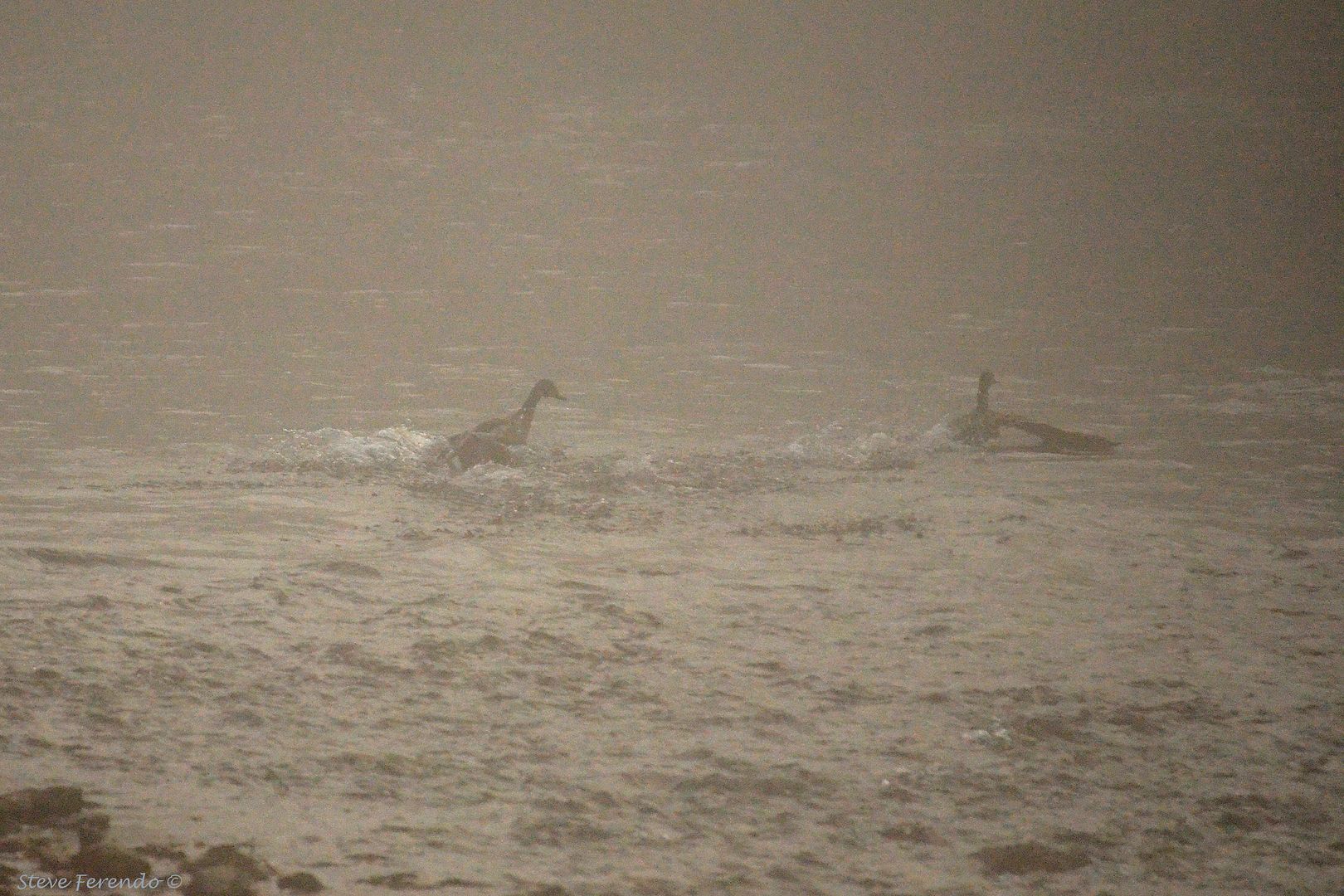 The squabblers disappeared into the fog before I could determine who the winner was.
By the time that you read this blog entry winter will officially be over and the flowers will signal the official arrival of spring...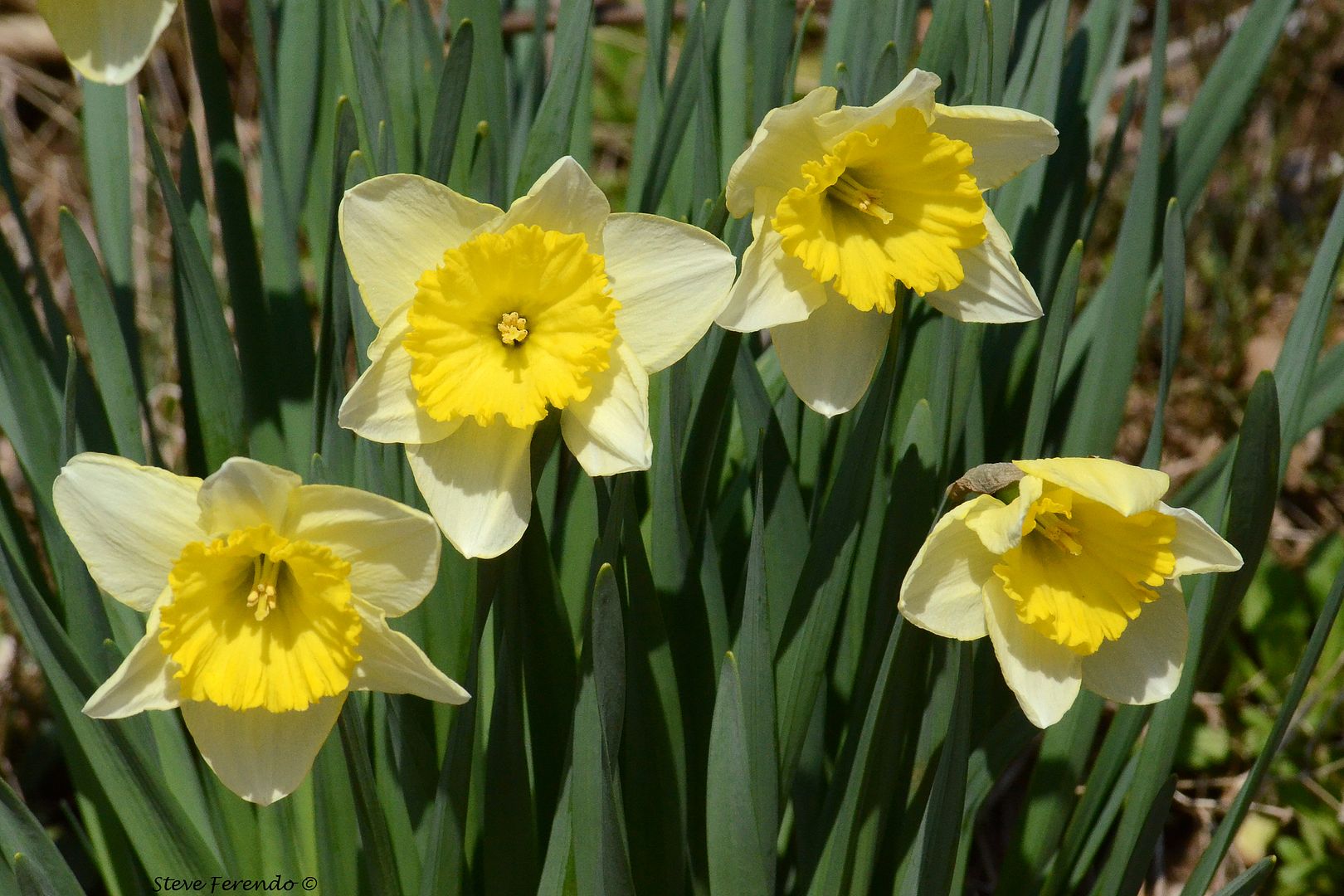 This was the sunrise this morning...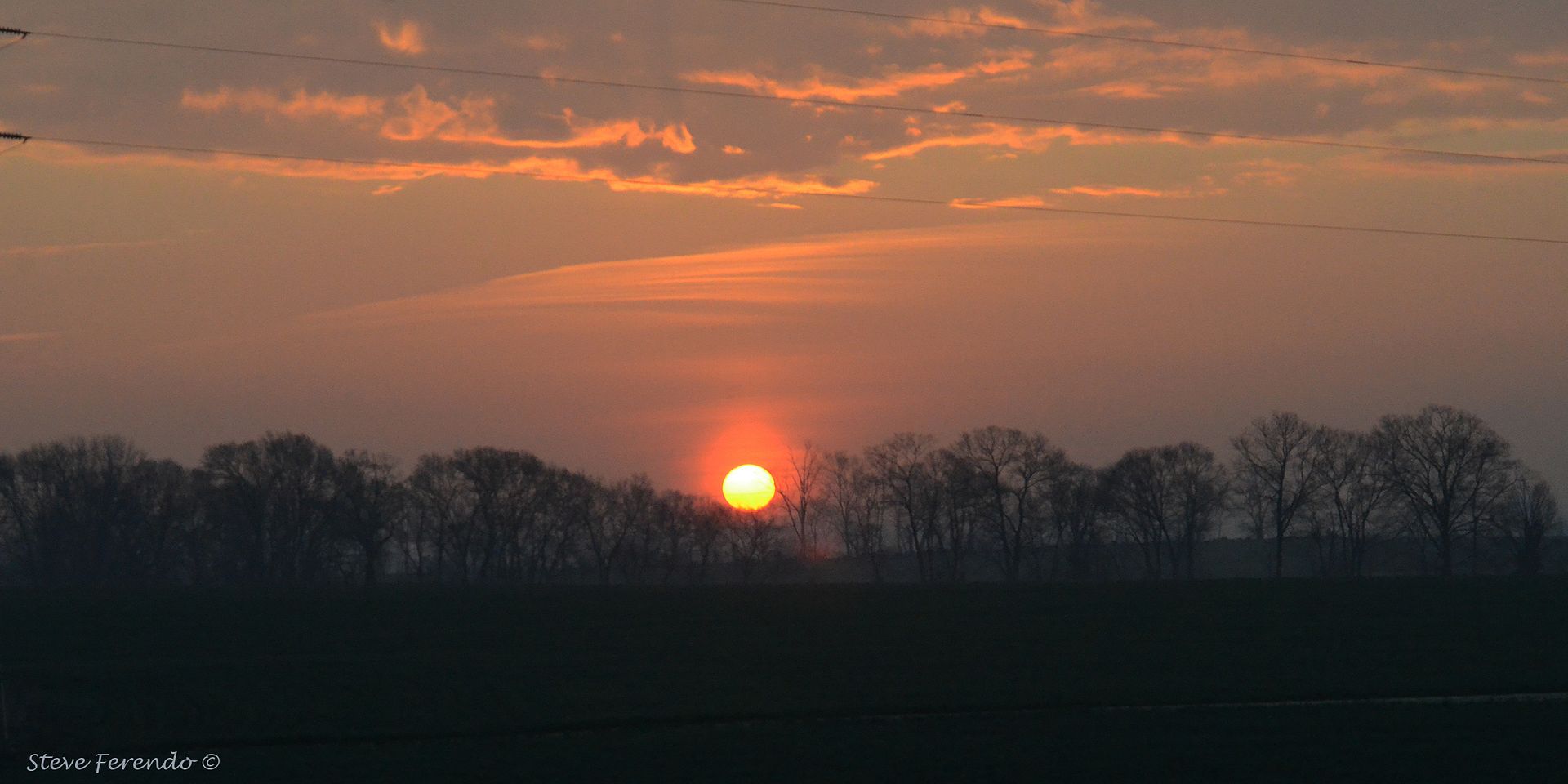 Red-bellied Woodpeckers have been numerous this year...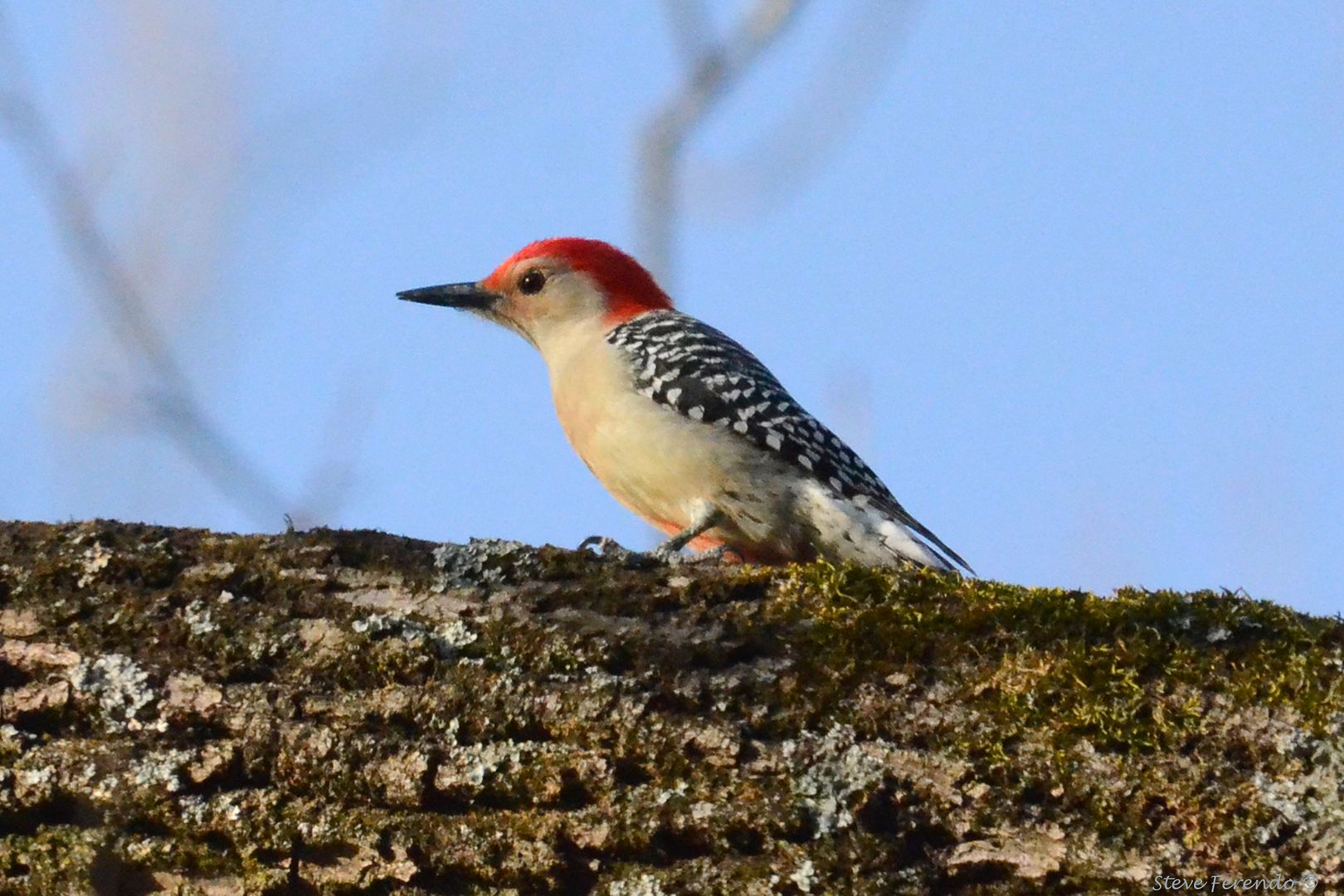 And the Great Blue Herons have begun building their nests...
Farmers are preparing their fields for planting...
and the Bald Eagles are watching over their chicks...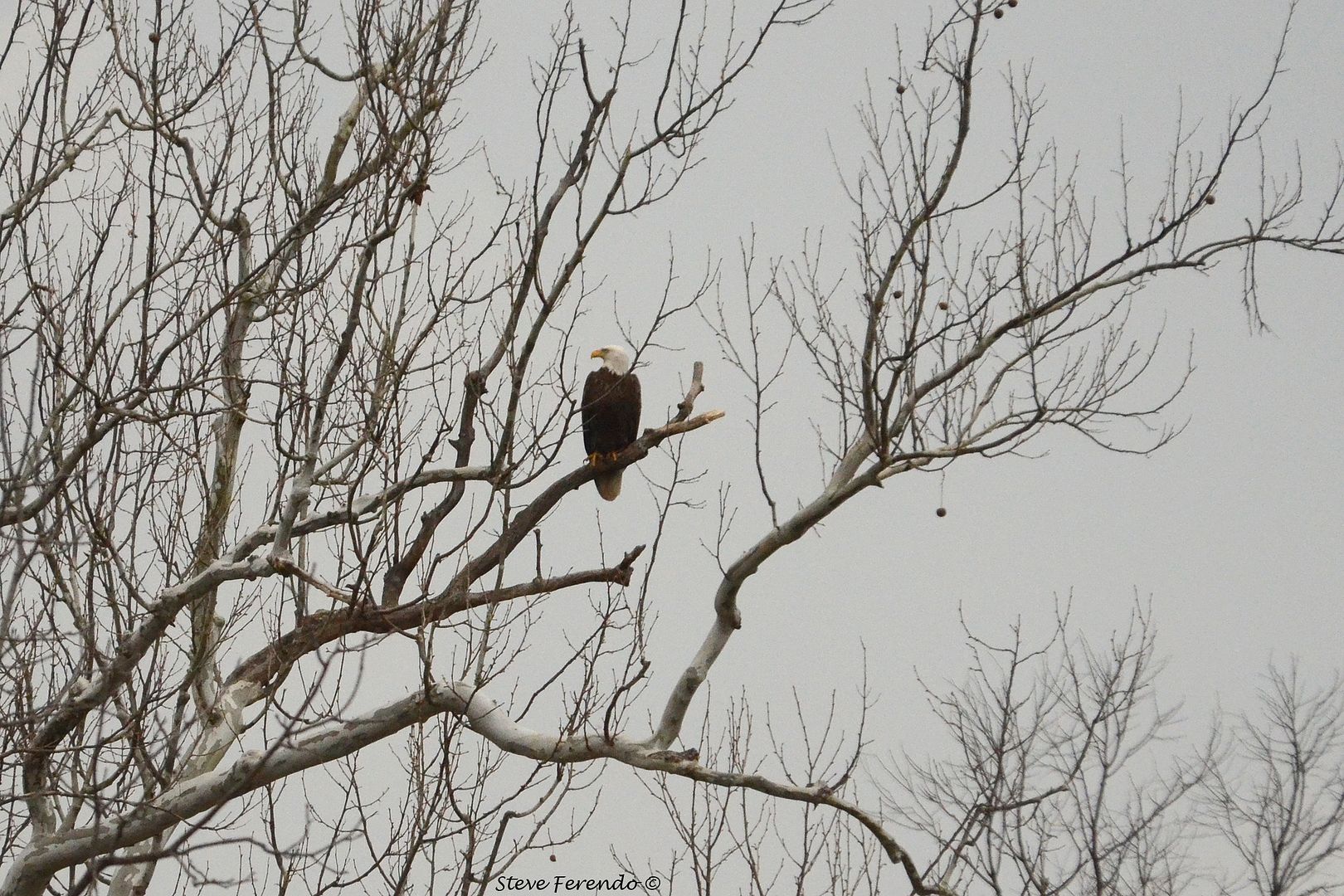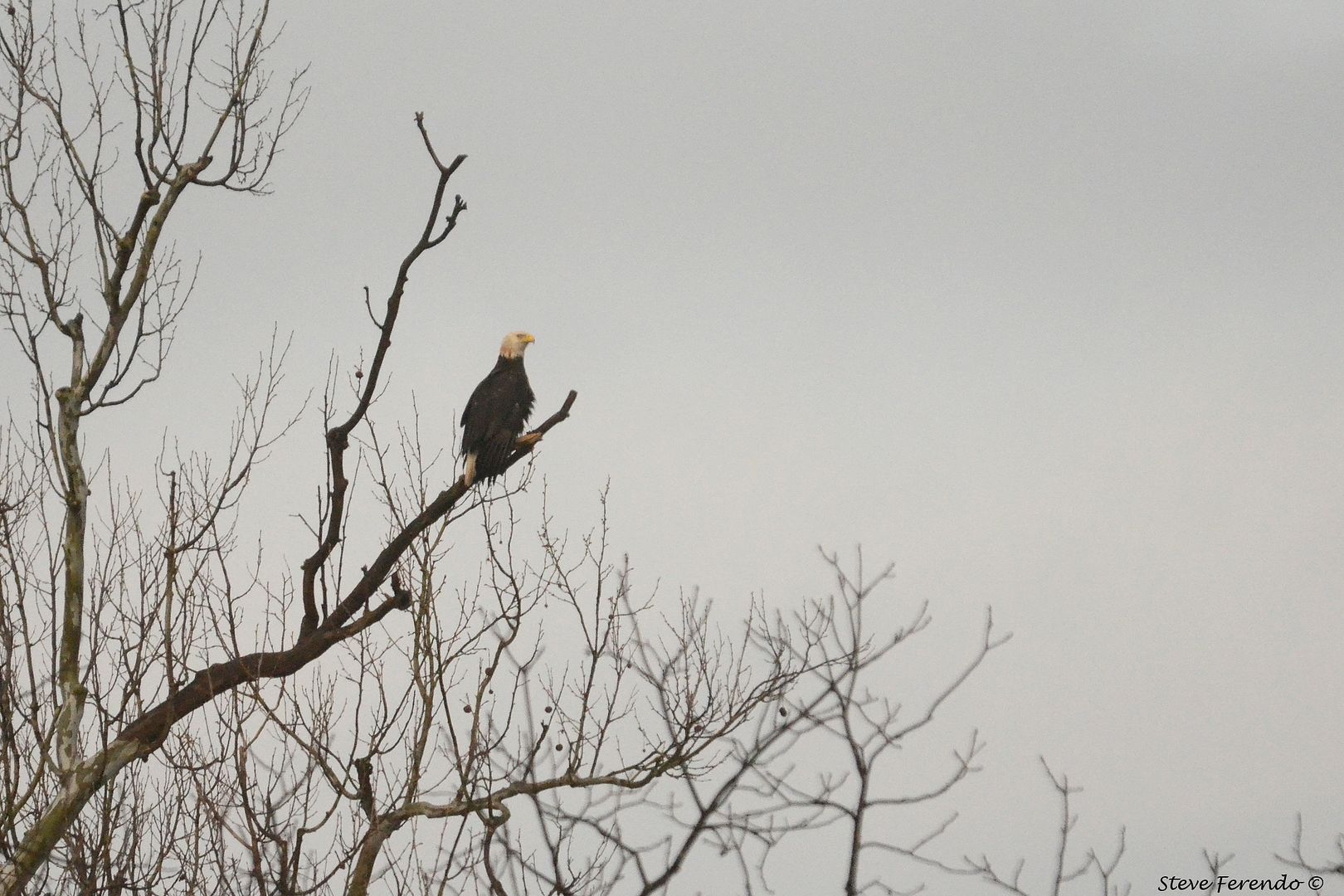 While the goats are engaged in a heated game of "king of the hay bale"...