This tiny Brown Creeper scurried quickly around the trunk of a tree. I felt fortunate to get at least one photo of it...
A little later I encountered this Slate Colored Junco in a roadside fence...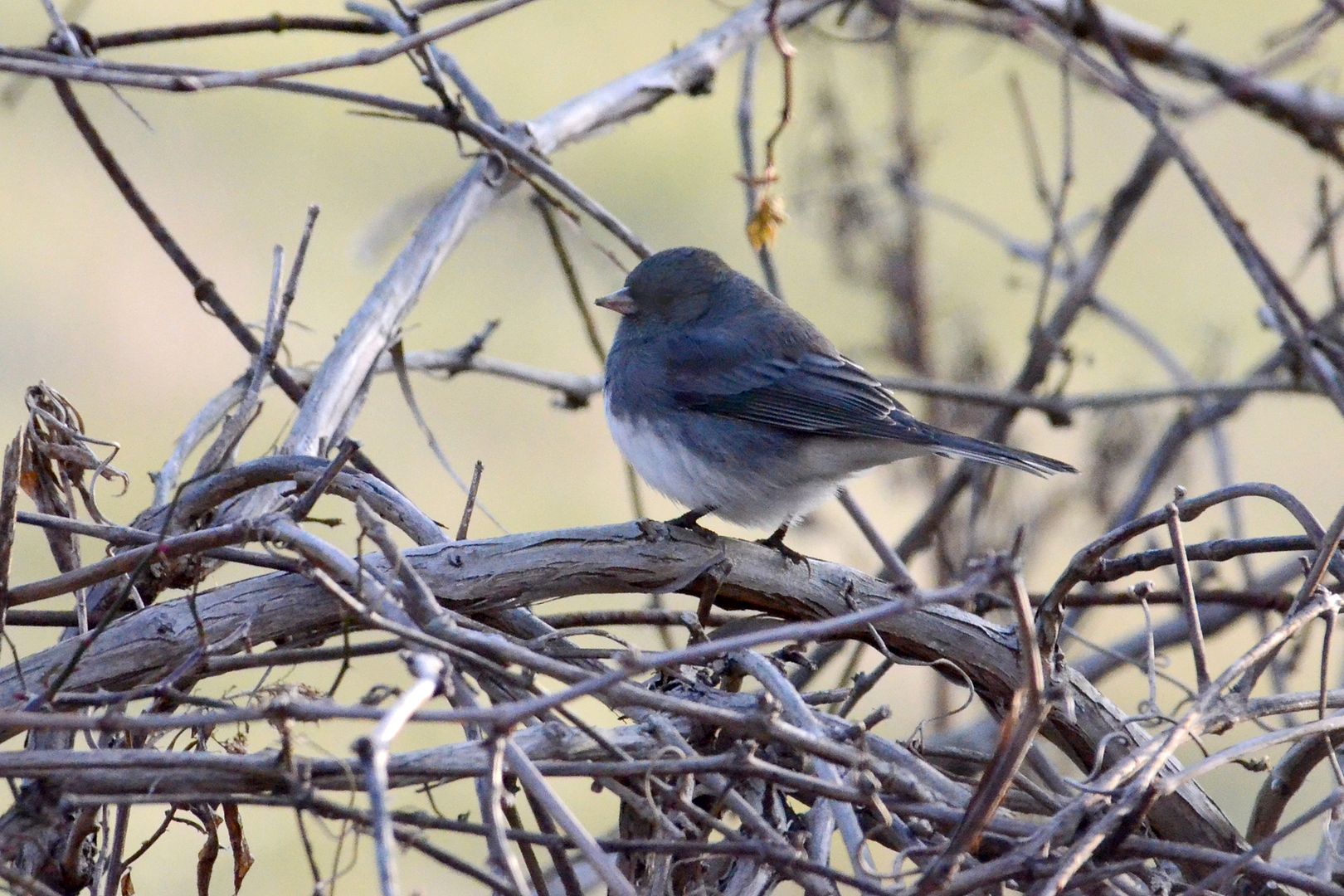 I have photograped this deer many times but I can't resist when they cooperate so well...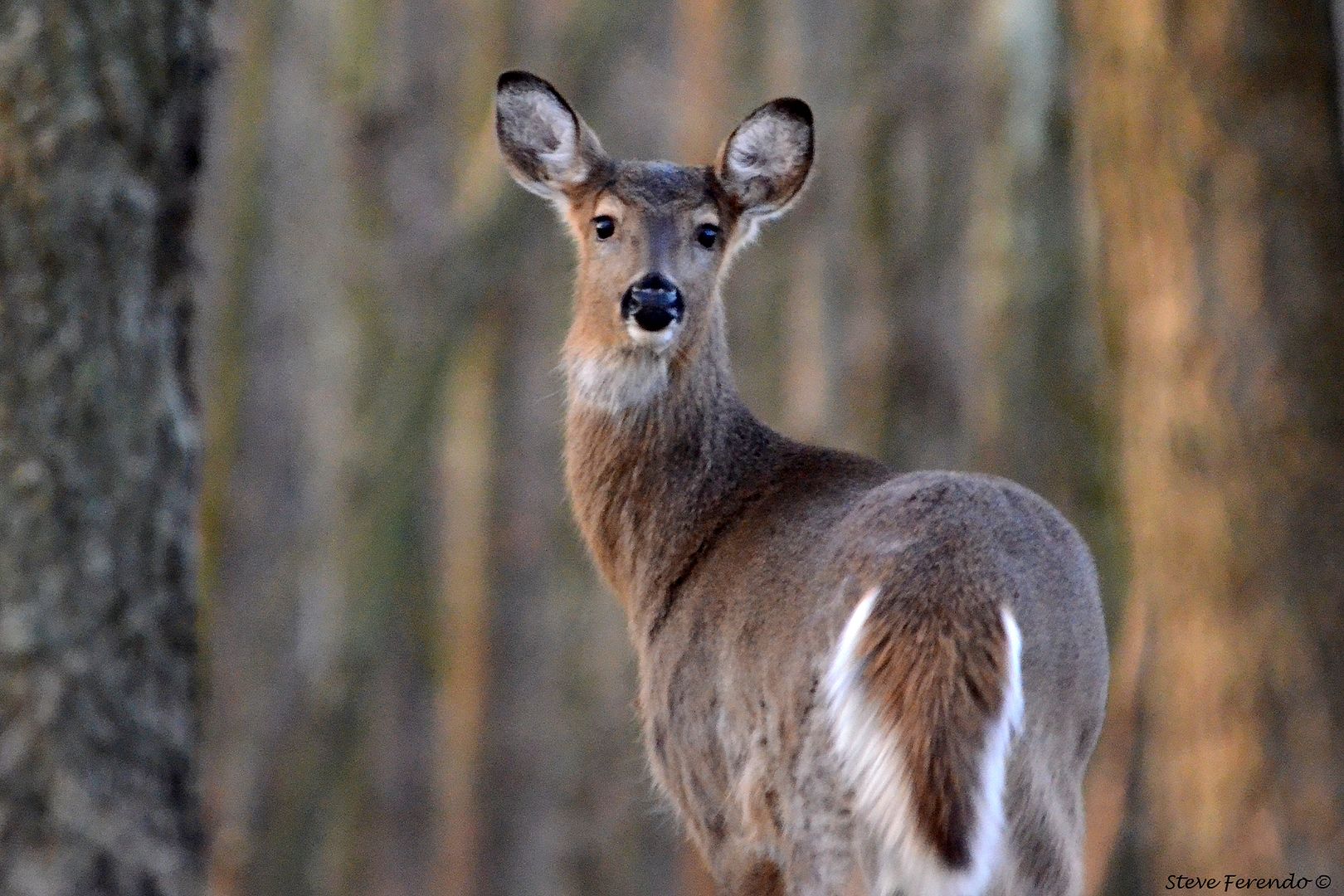 There were hundreds of migrating Canada Geese at the Lilipons Water Gardens...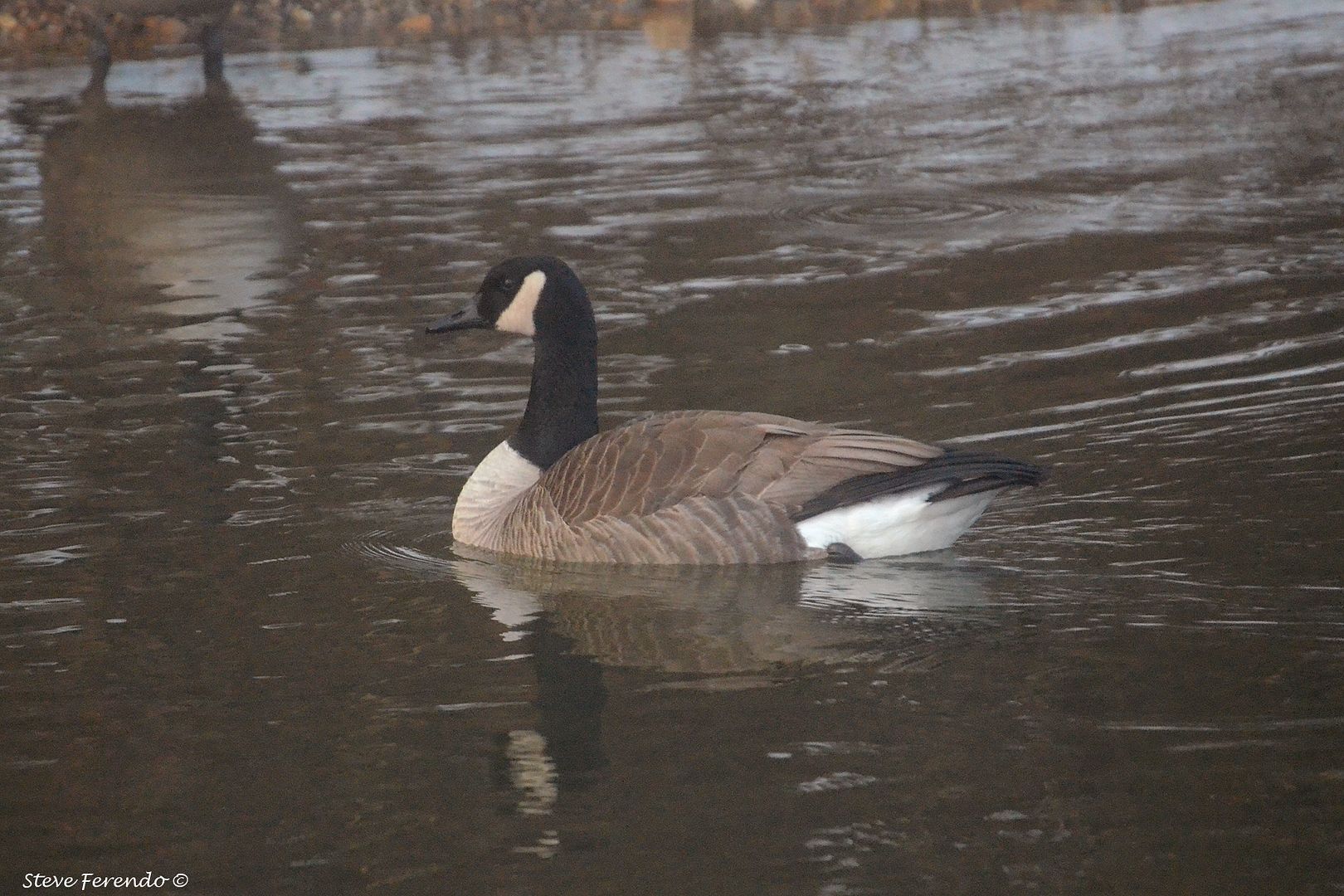 I saw a group of Wild Turkeys on a recent foggy morning. You do see them don't you?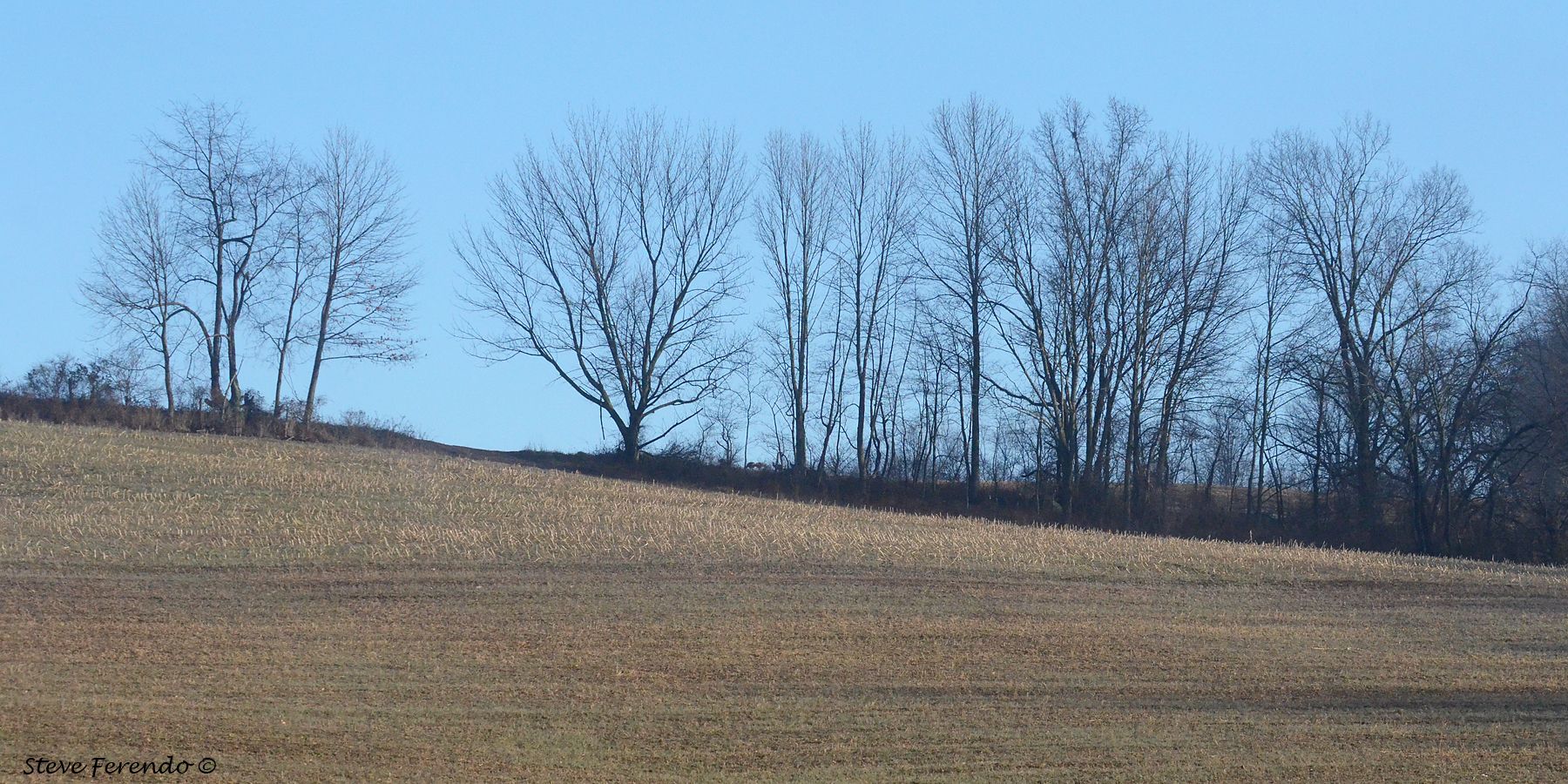 Here they are with my lens zoomed out to 400 mm...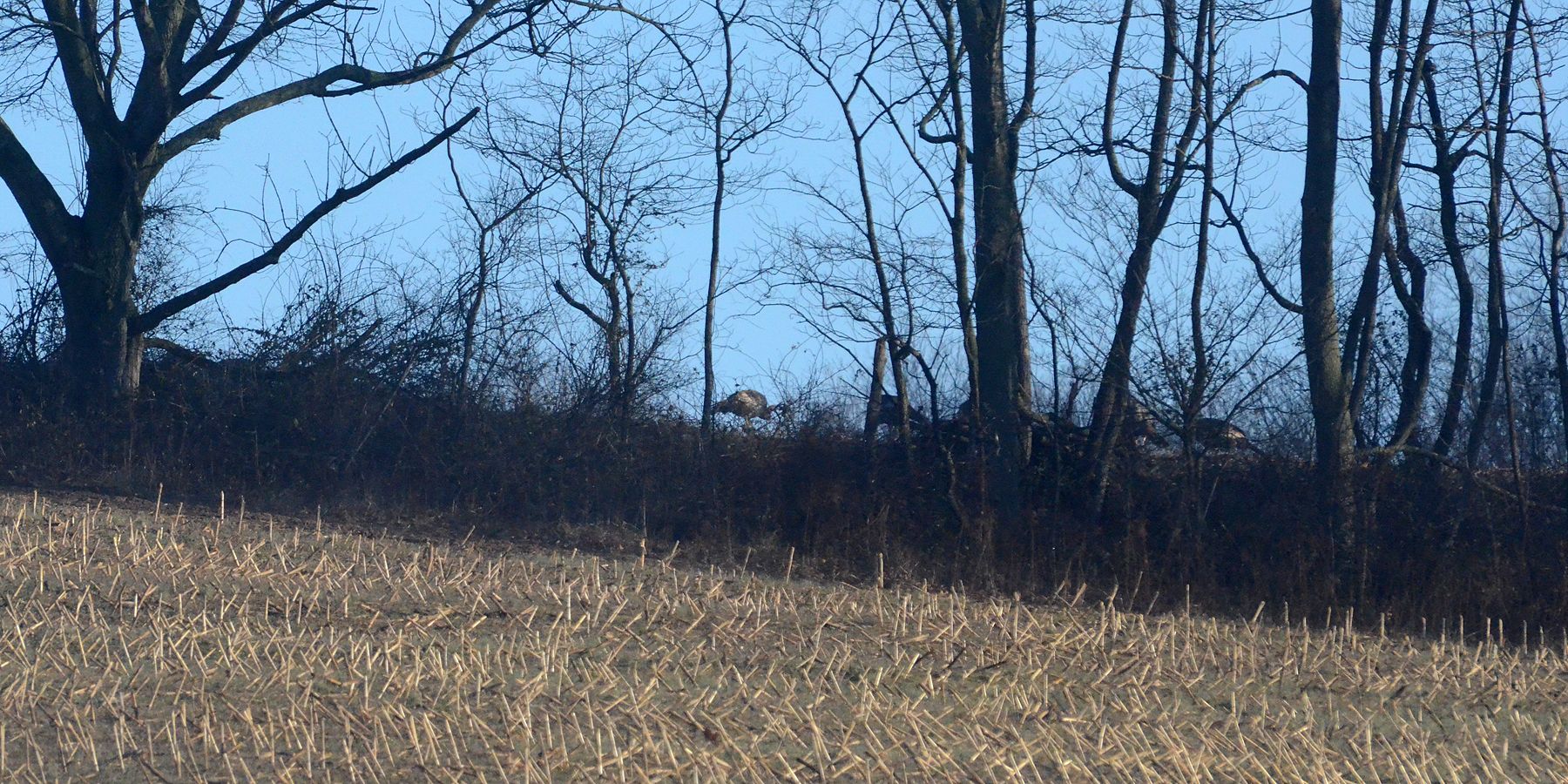 In this photo they have moved to a more open area and it is apparent that they are mostly young gobblers trying to establish who is the "boss"...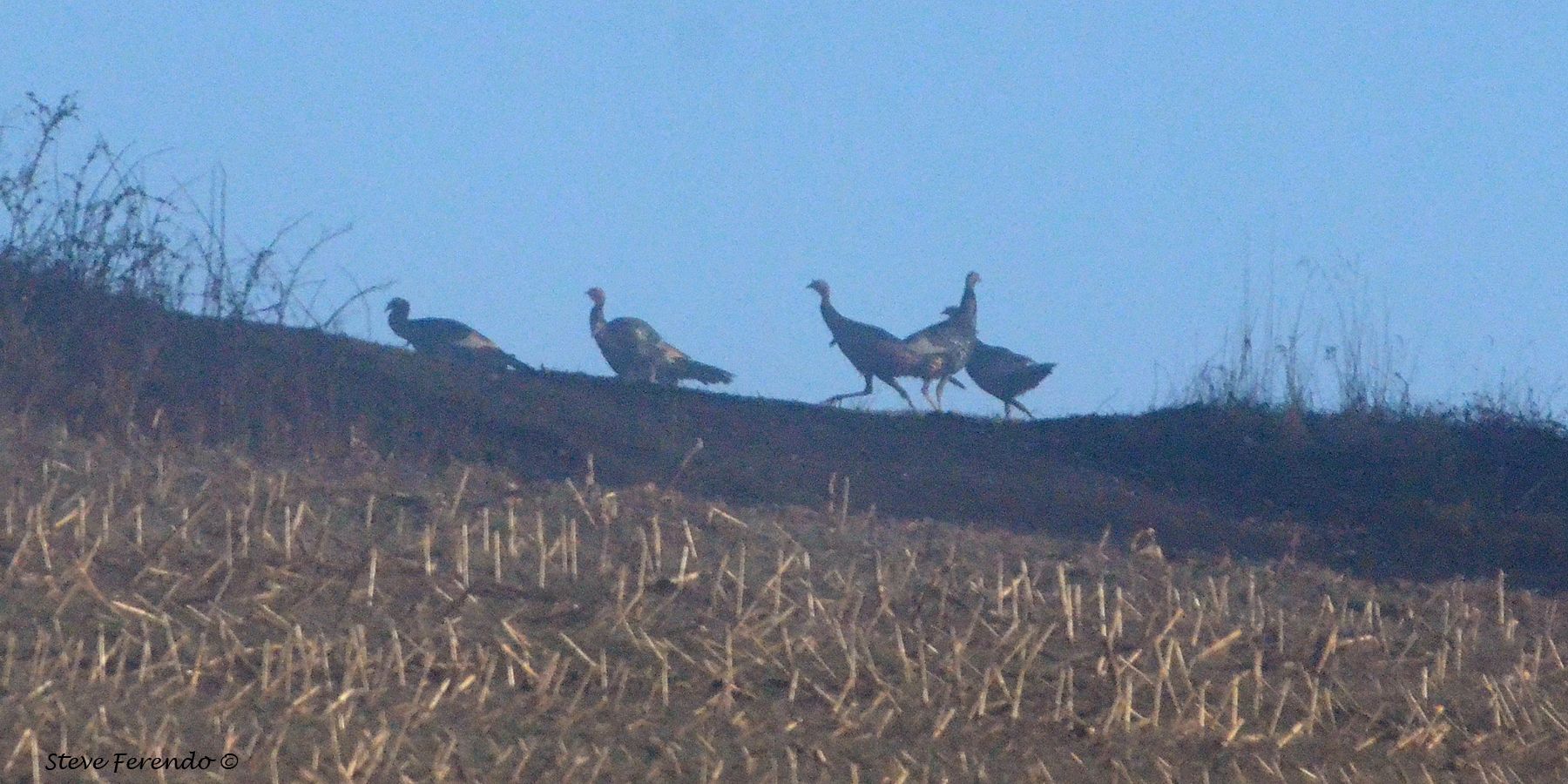 I found these interesting holes in a local stream bank. I believe they were made by Belted Kingfishers and I will be watching them closely to see if I am correct...
This dog was in a large field often occupied by deer and turkeys. I don't know if he is a feral dog or if he belongs on the land...
On my way home I encountered this furniture, left alongside a public road by an inconsiderate person who was too lazy, or too cheap, to haul it to the landfill for proper disposal...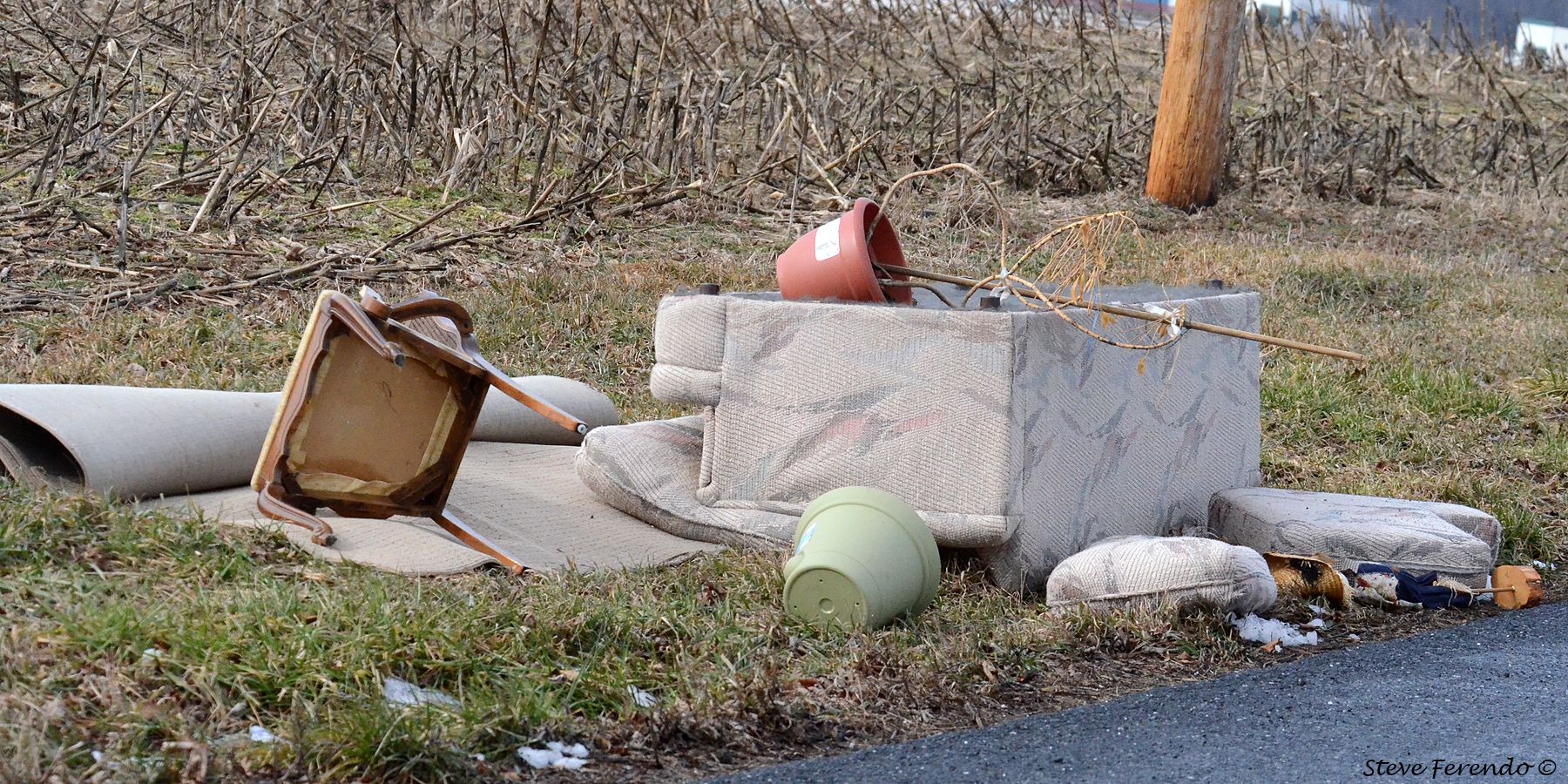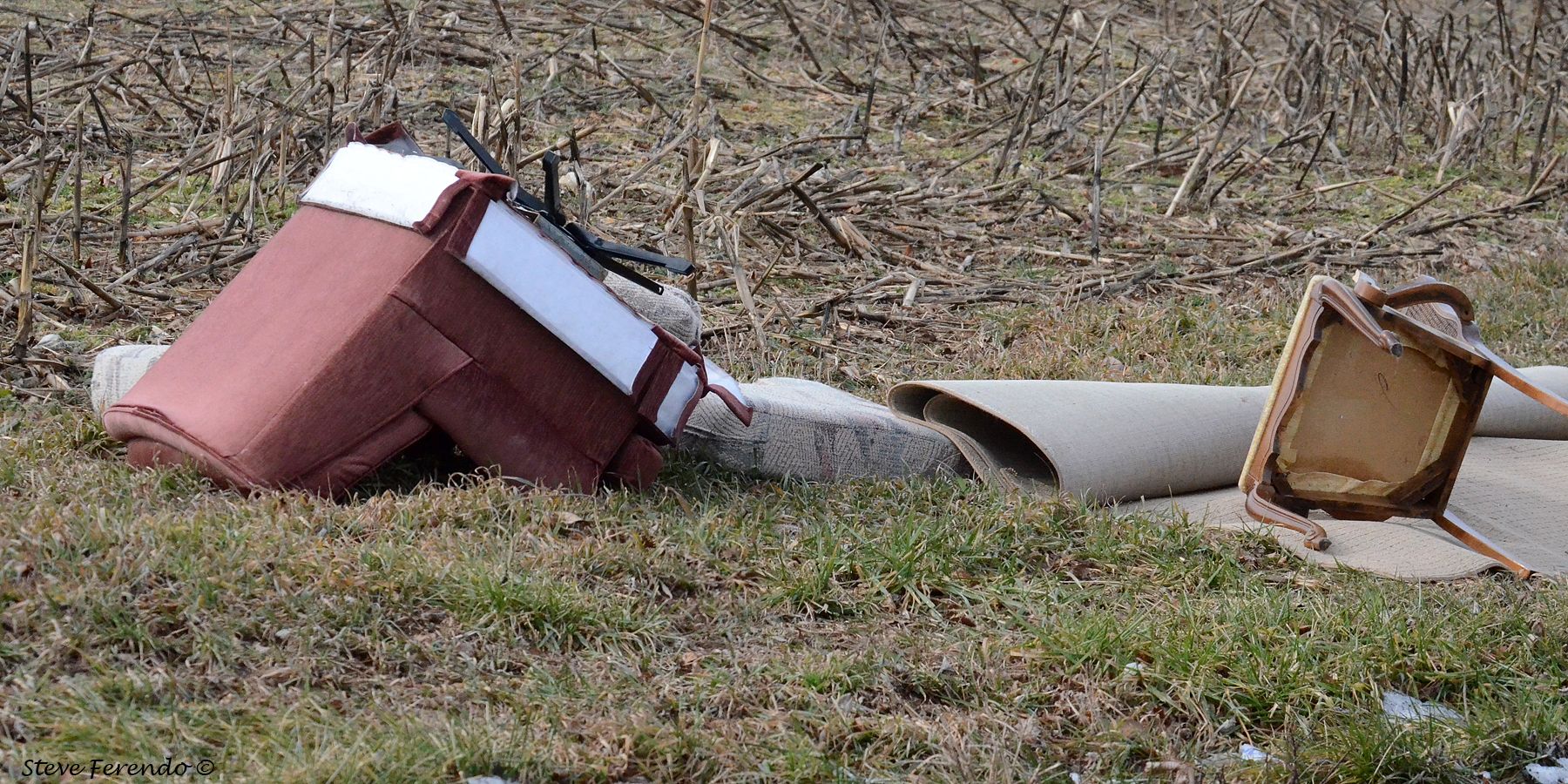 Thanks for visiting. Please stop back soon.