If you have been following my earlier posts about trying to photograph fox squirrels you know how difficult it can be. Today I set up on a food source (osage orange) and was in the right place at the right time. Here are my best photos of fox squirrels to date, enjoy...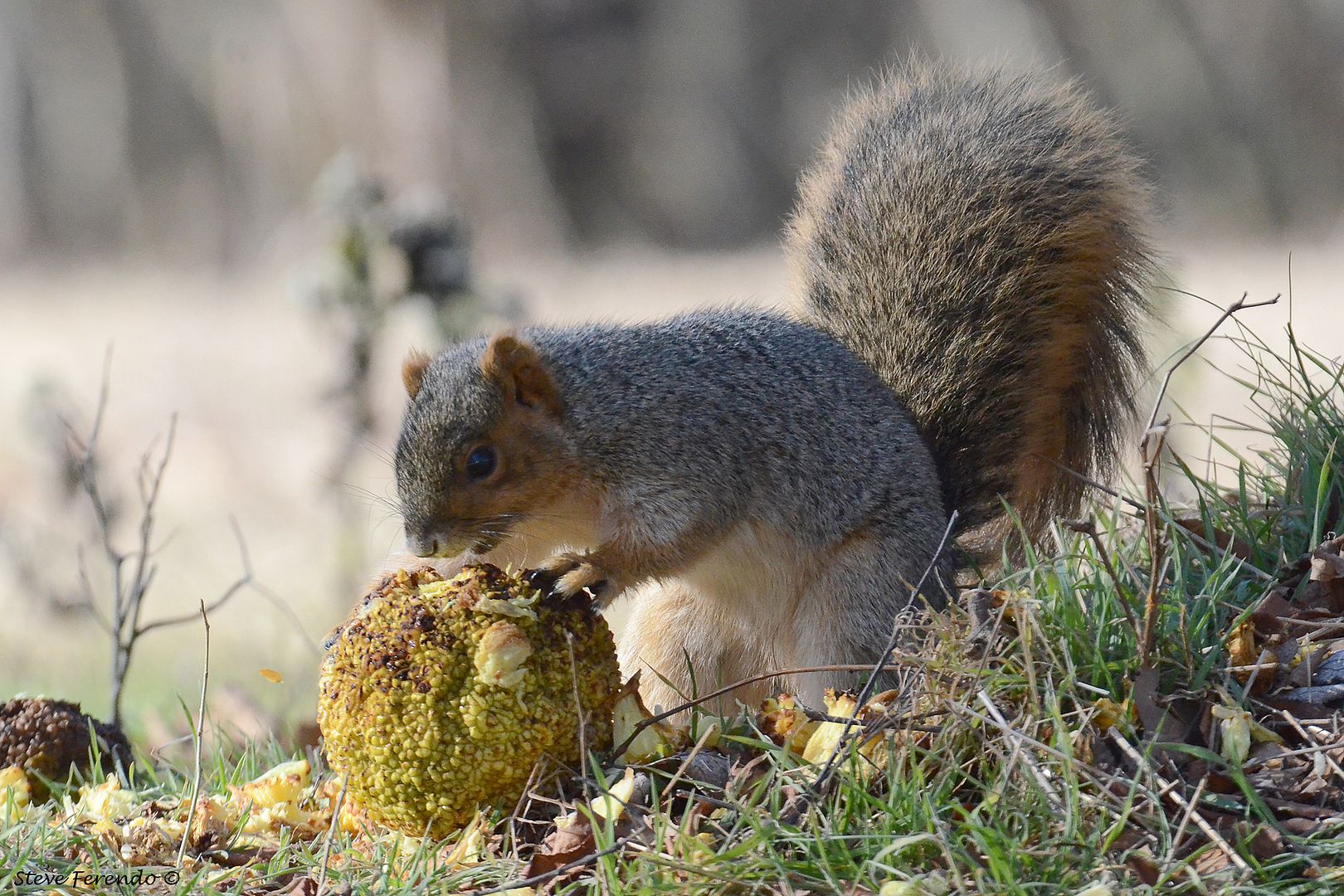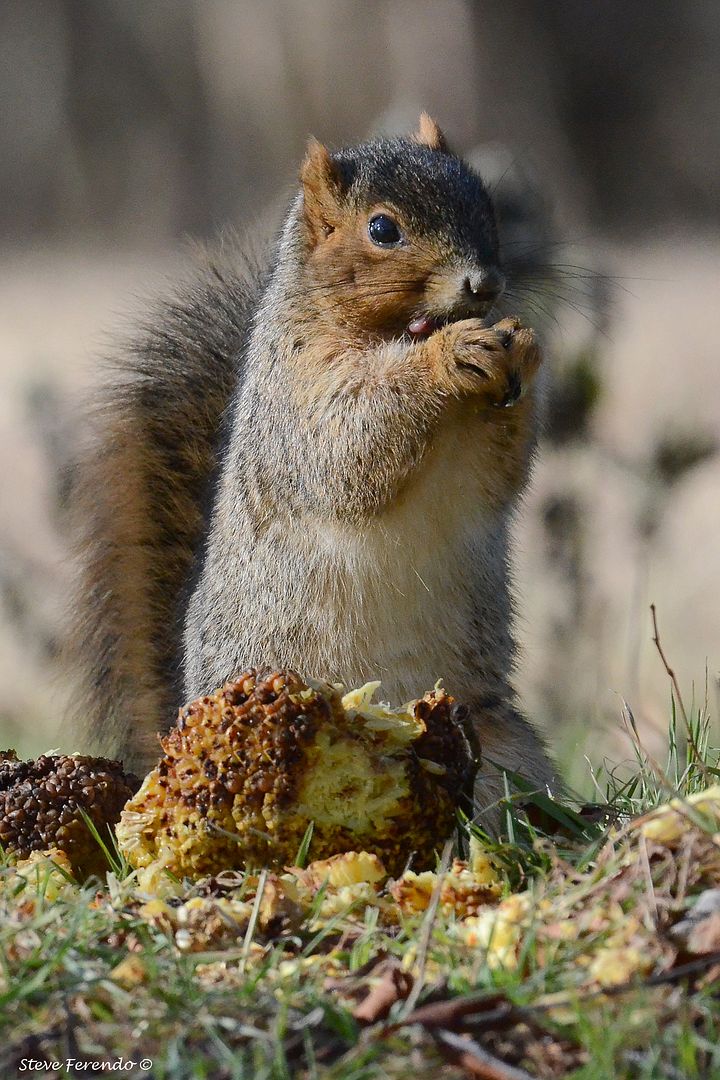 When he tired of hearing the click of my camera shutter he took his osage orange and headed for the trees from which he had come...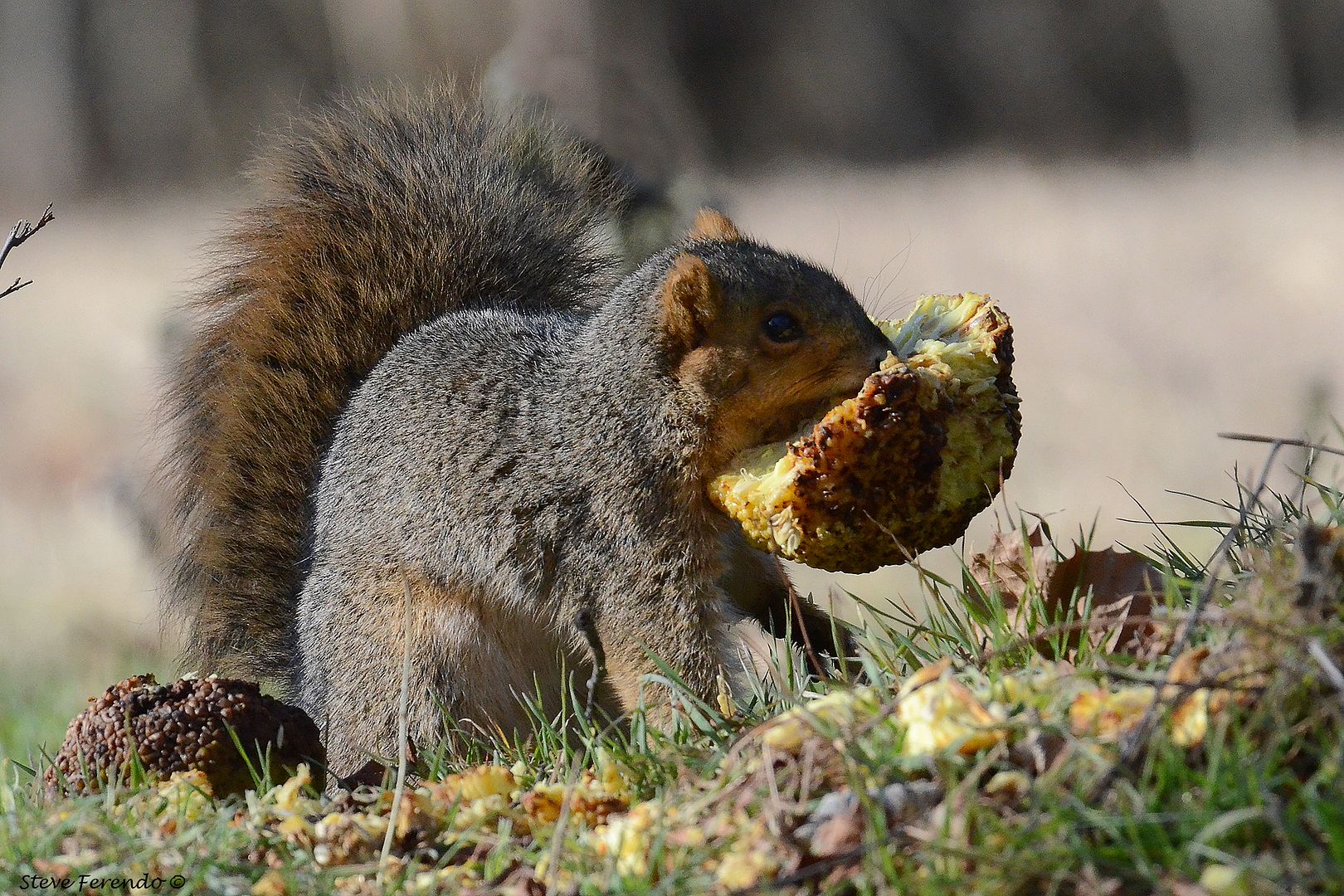 A little later I encountered this napping red fox enjoying the afternoon sun...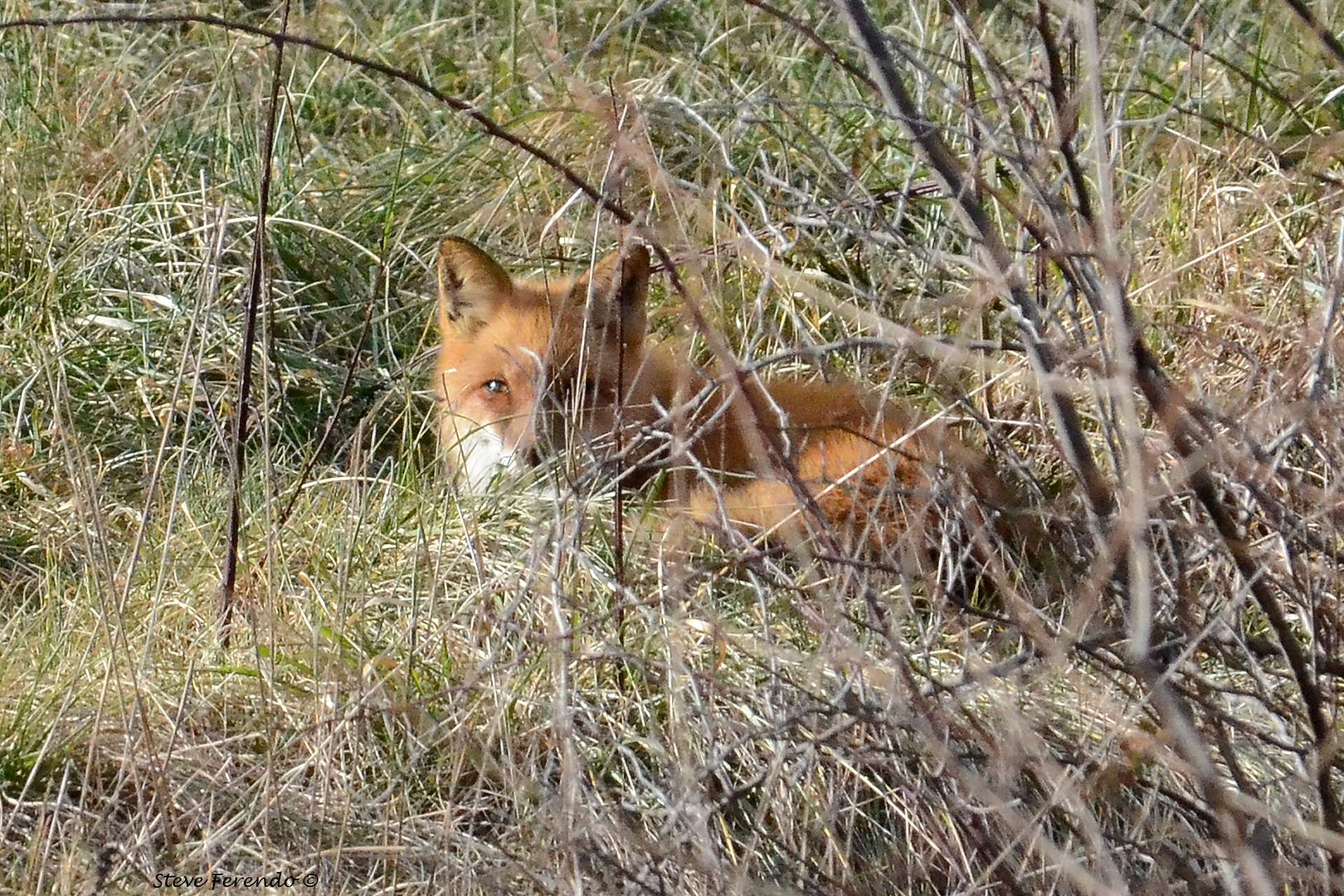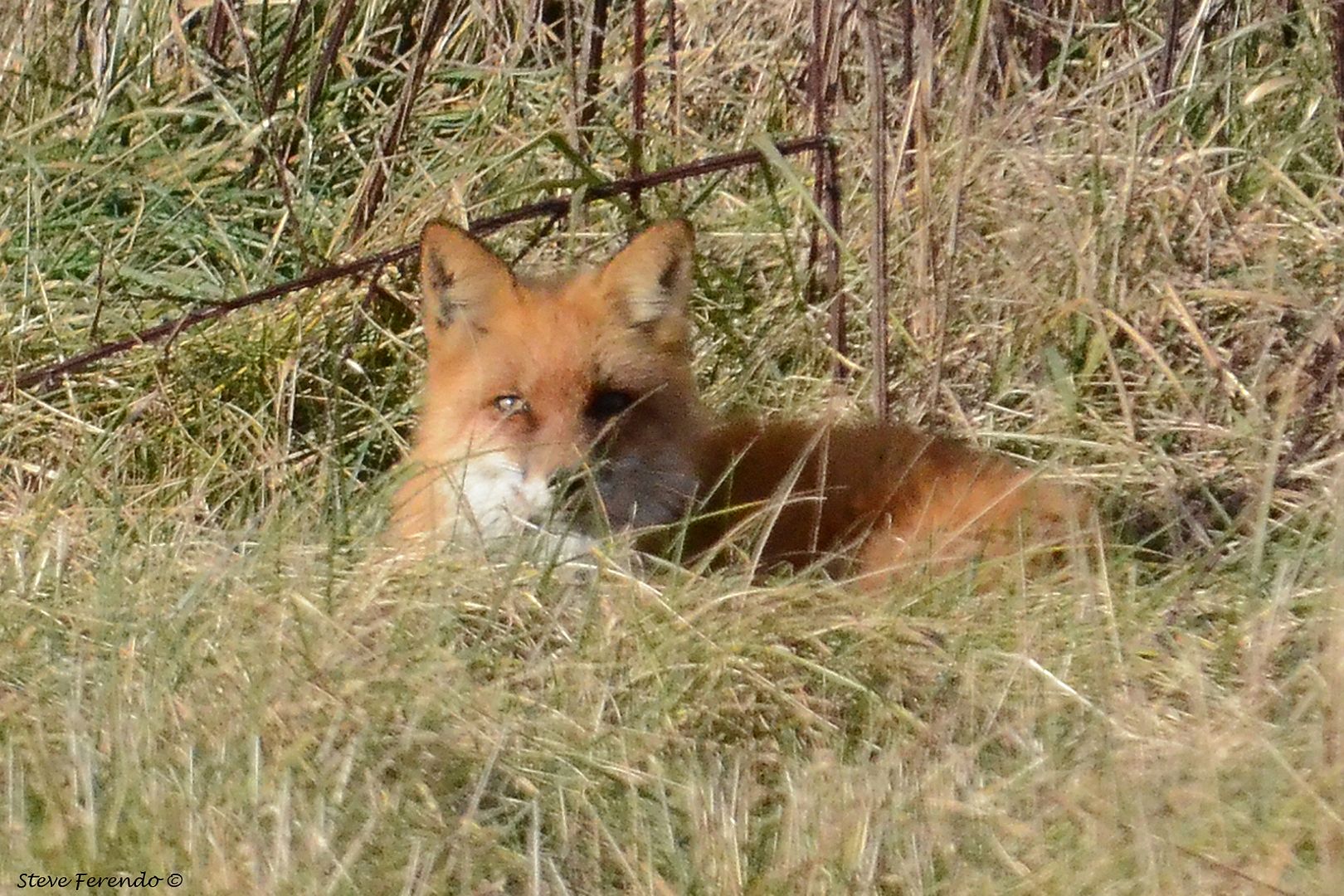 On a rural road near my house I came across this senseless vandalization of a road sign. The bridge in this photos was installed in 1876 and is still fully functional...
Thanks for visiting.