I started out looking for fox squirrels this morning. I had a sighting, but it did not wish to be photographed, so I decided to try another area looking for more willing subjects. In my travels I came across fresh beaver sign. Note the bark stripped from these limbs just outside the den...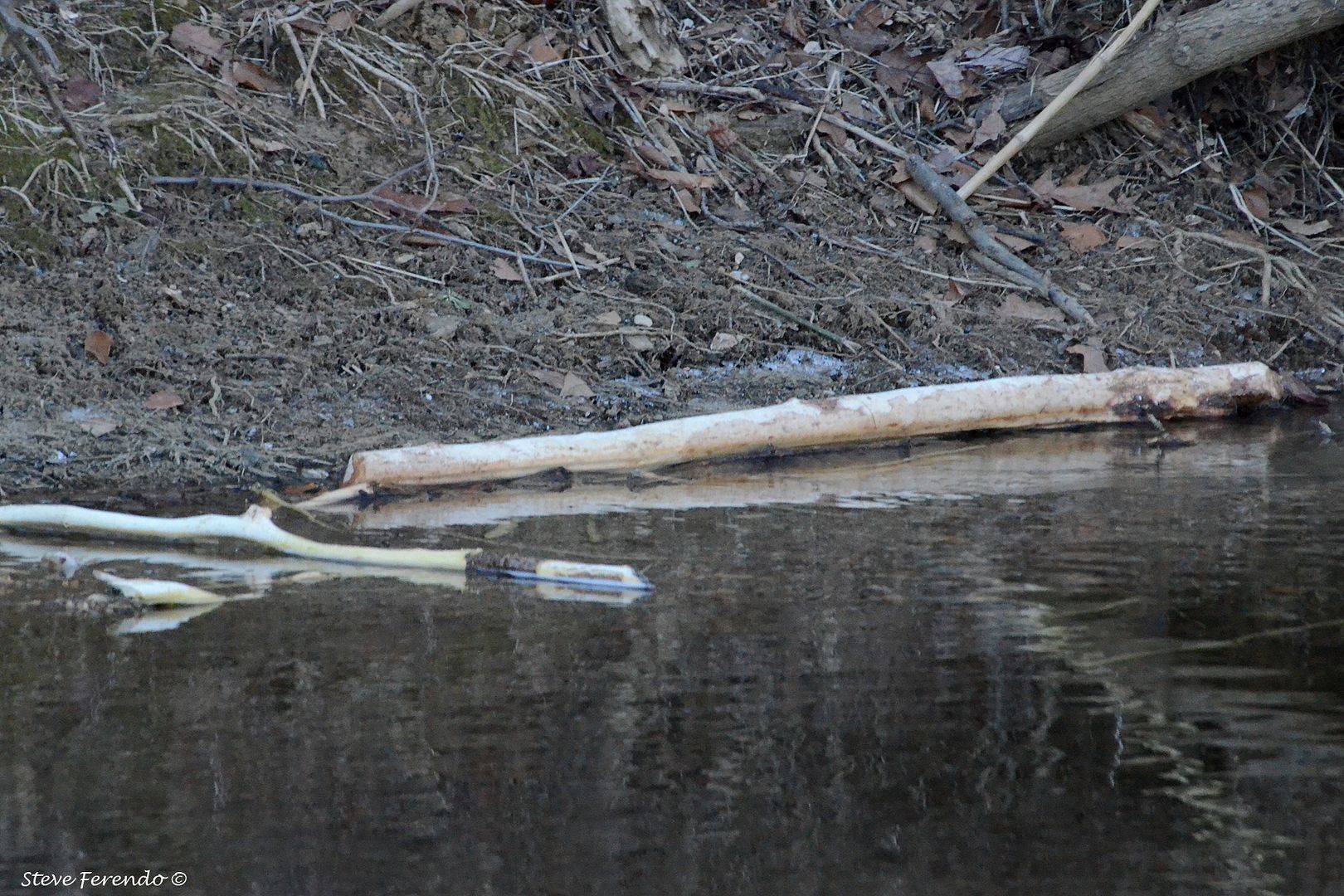 A little farther along I spotted numerous Eastern Bluebirds. I don't mean 4 or 5, I mean bluebirds that numbered in the scores. I quickly parked and spent the next hour taking photos of them, and the other species, that were in the area...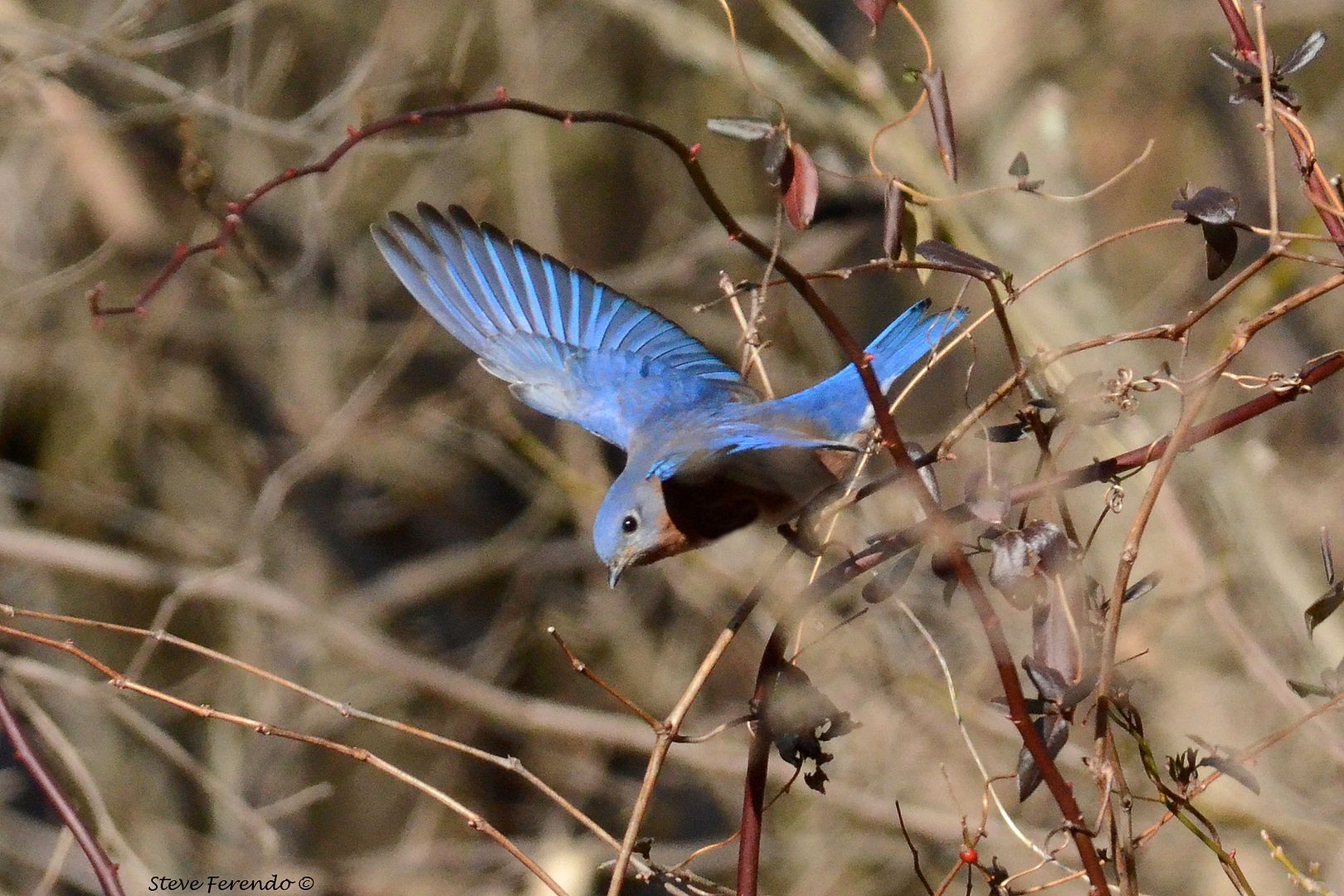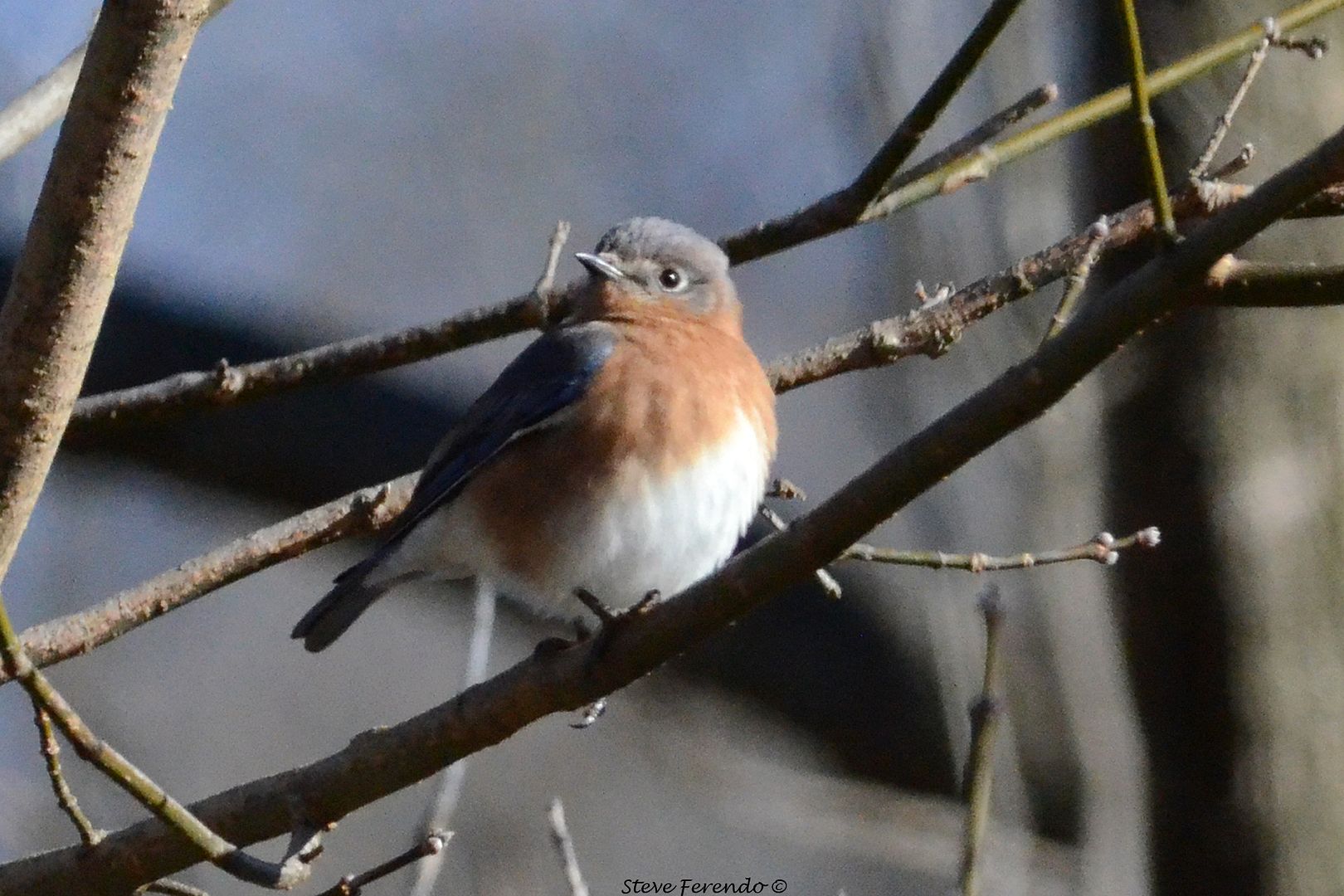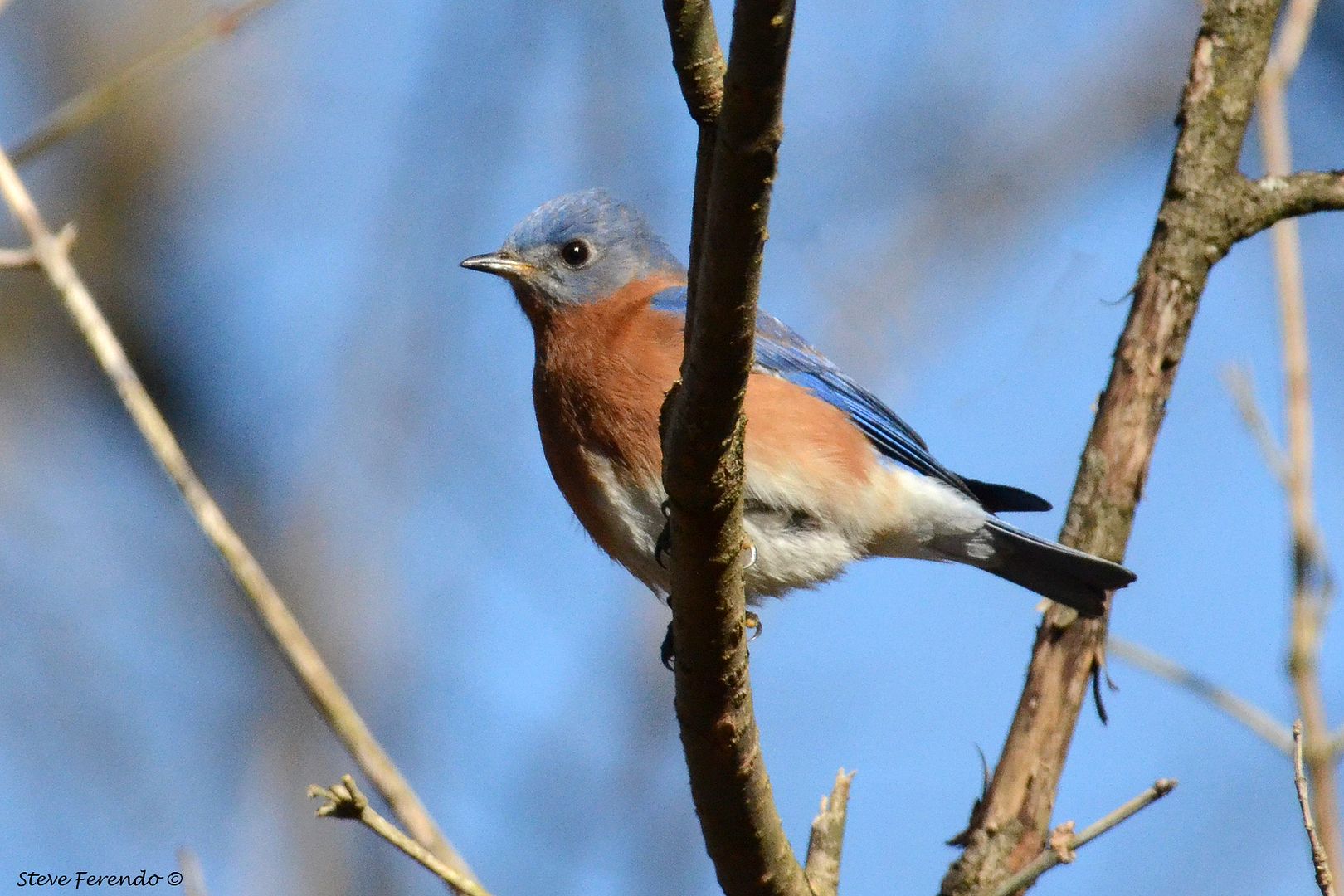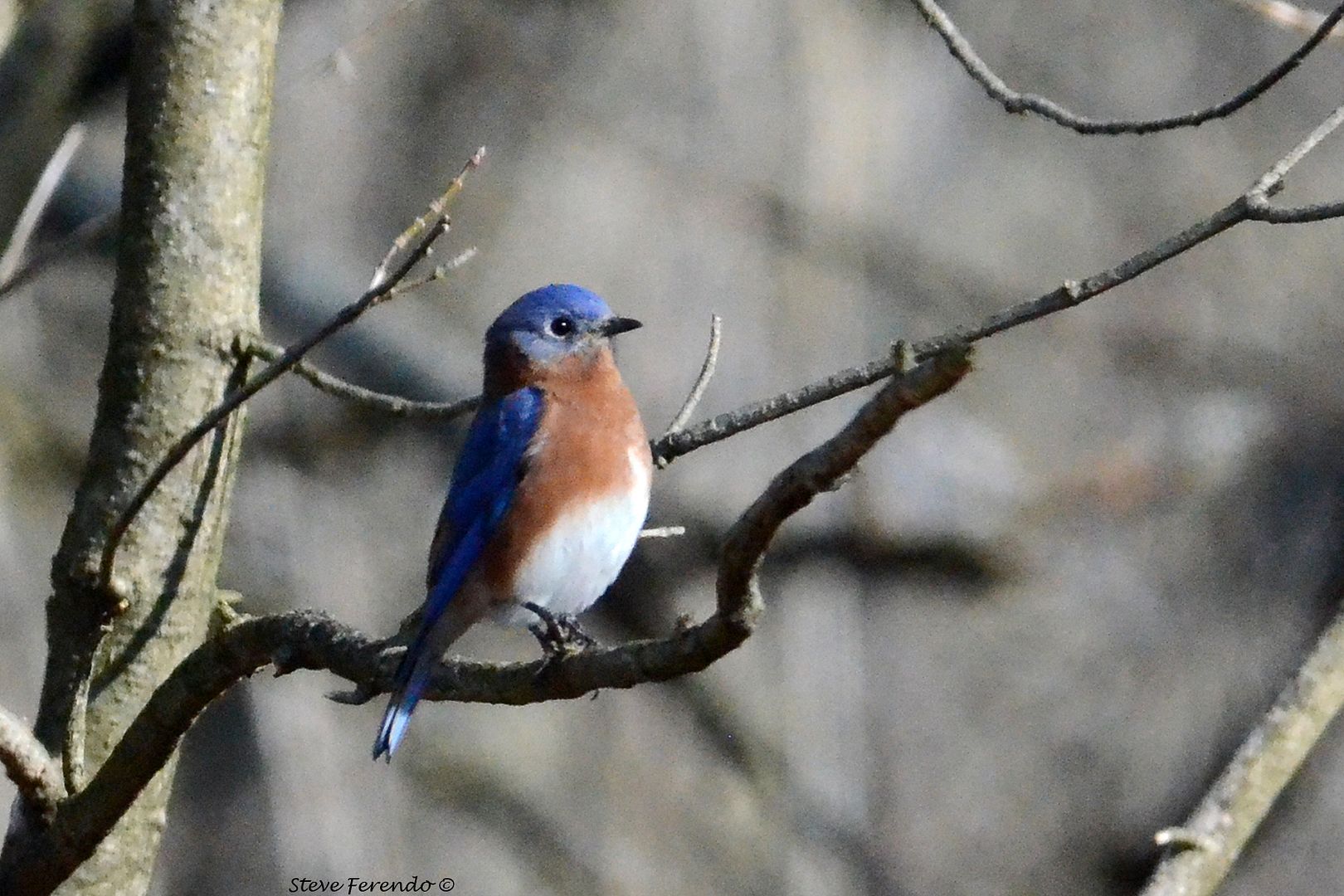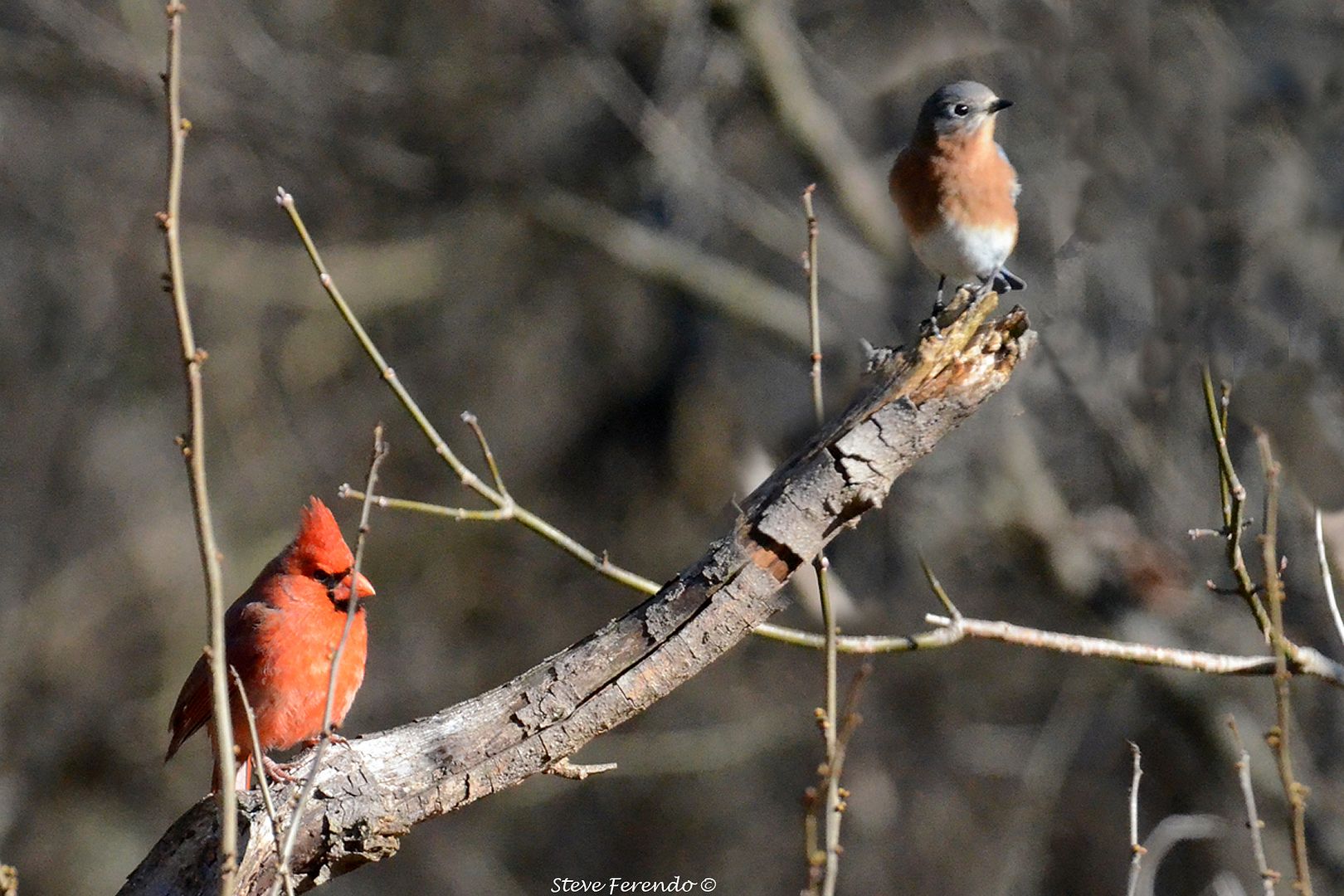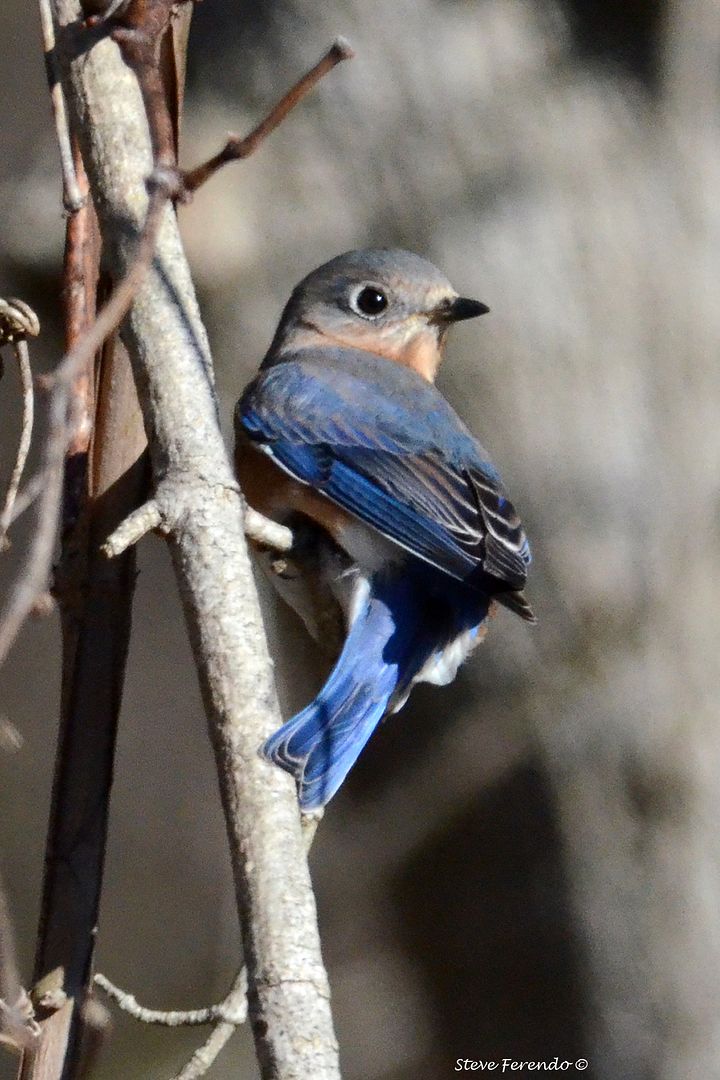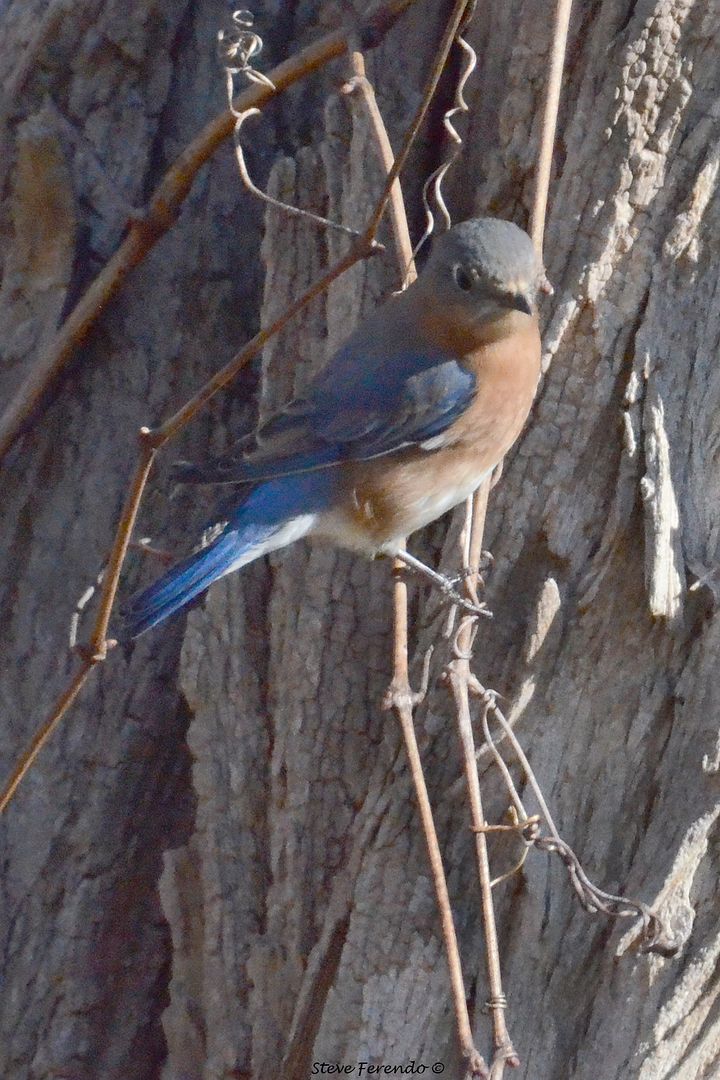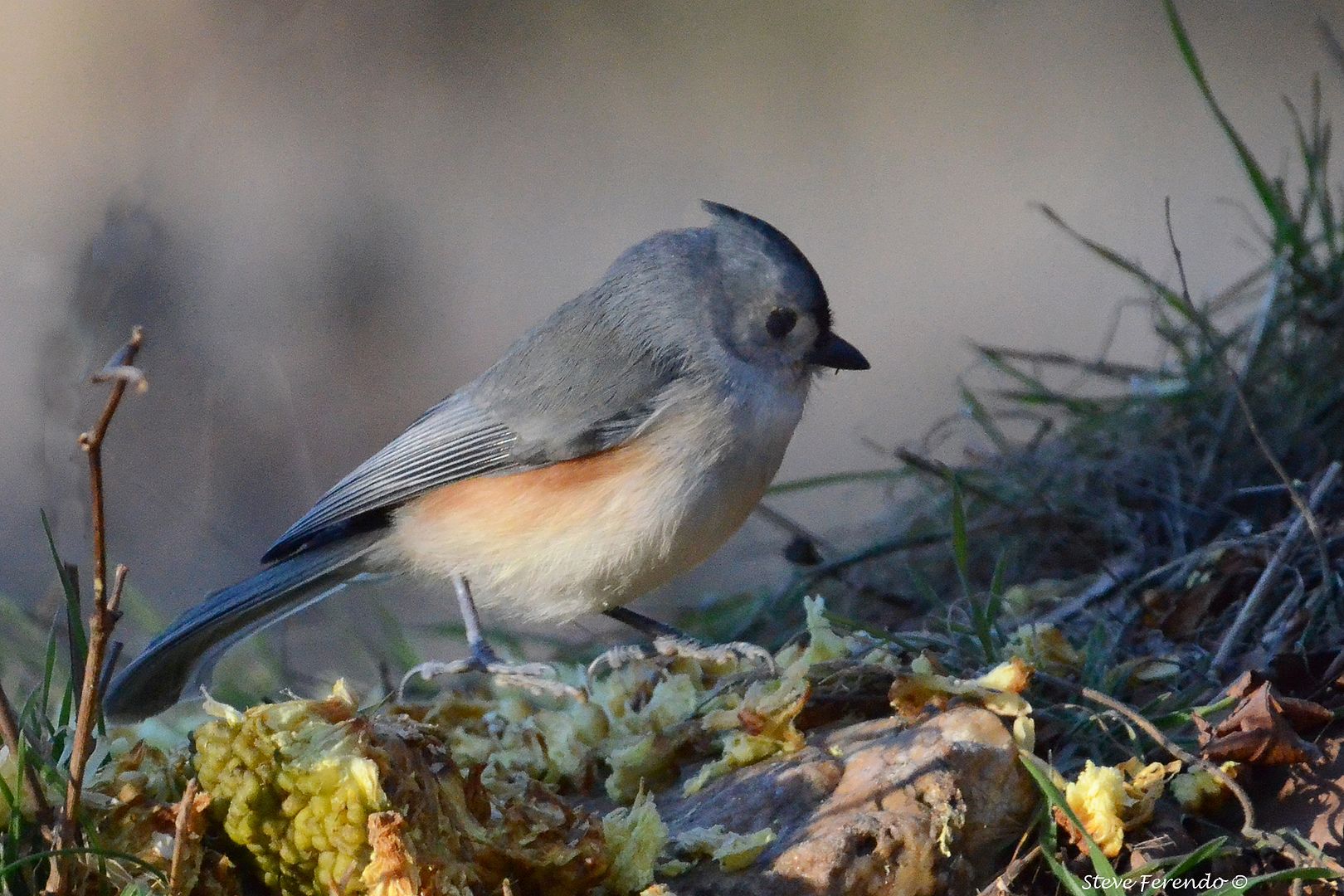 I hope you enjoyed today's bluebird bounty. Remember to stop back soon.