After several unseasonably warm days in a row we had frost this morning. I went out at first light to see what photo opportunities it might offer. I encountered this lovely view of a small stream flowing not far from my house...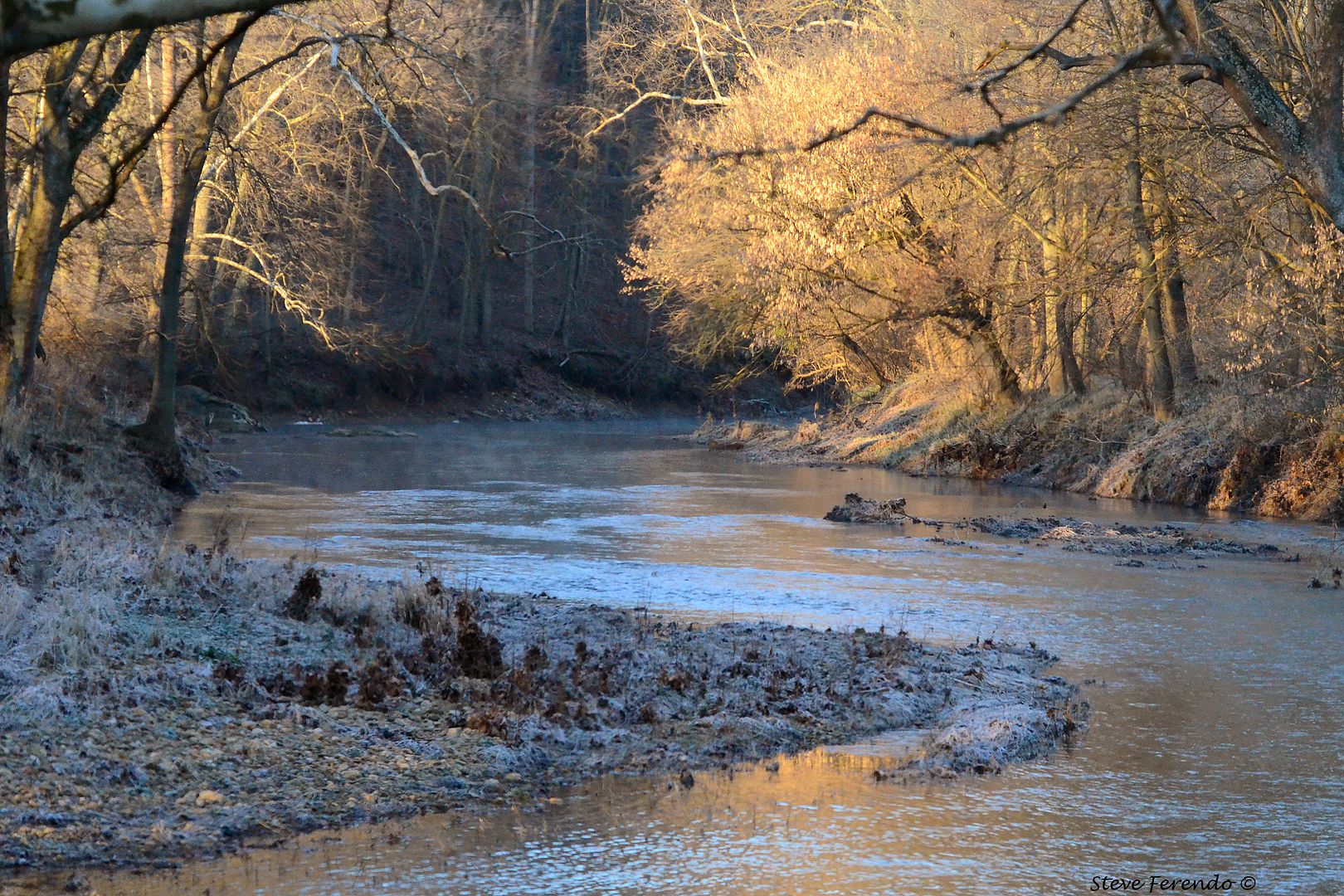 Next I went to one of my regular spots for finding deer and came upon these does enjoying the warmth of the early morning sun...
While watching them, several more deer broke from the cover on the edge of a field. Mostly does but one eight point buck was with them...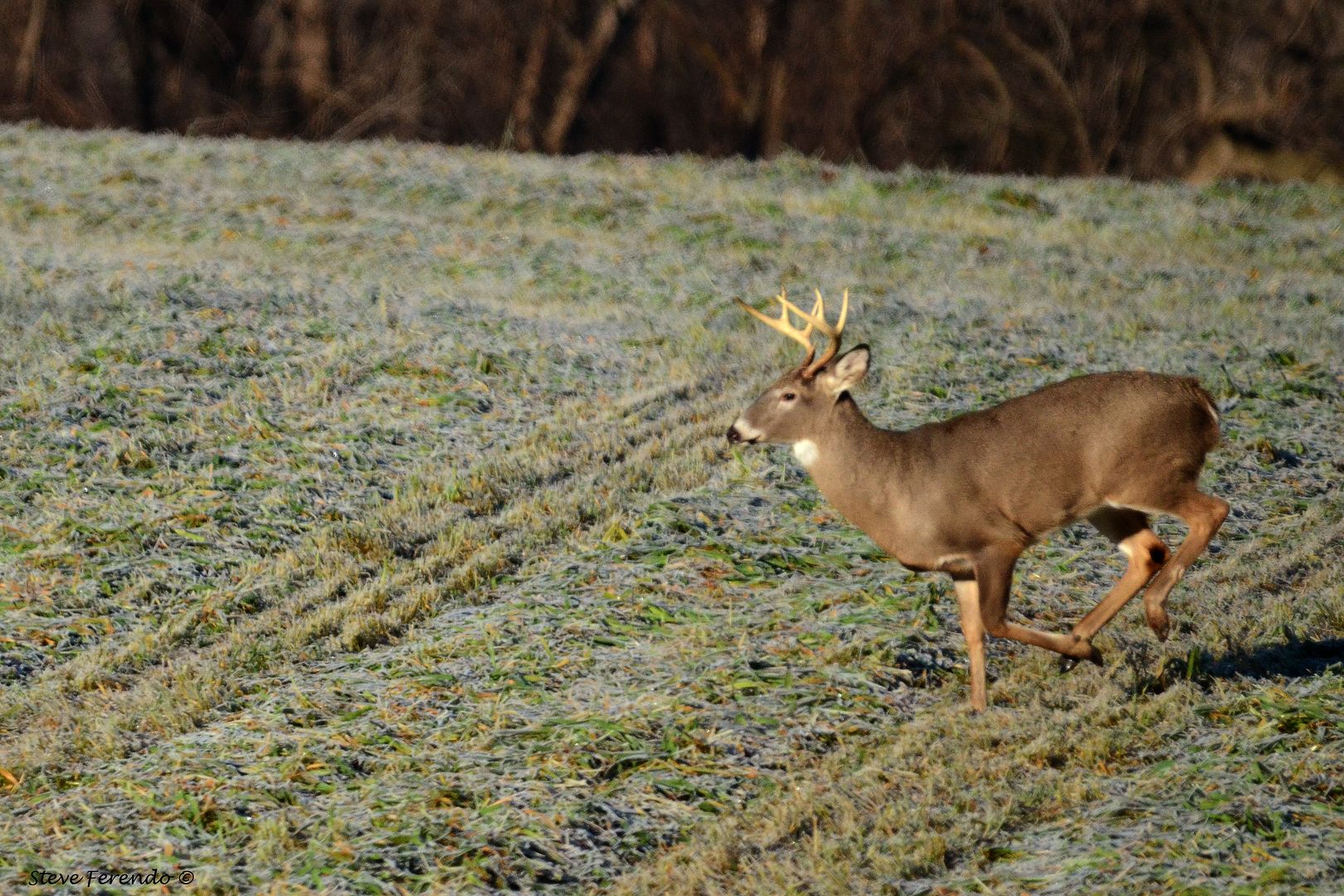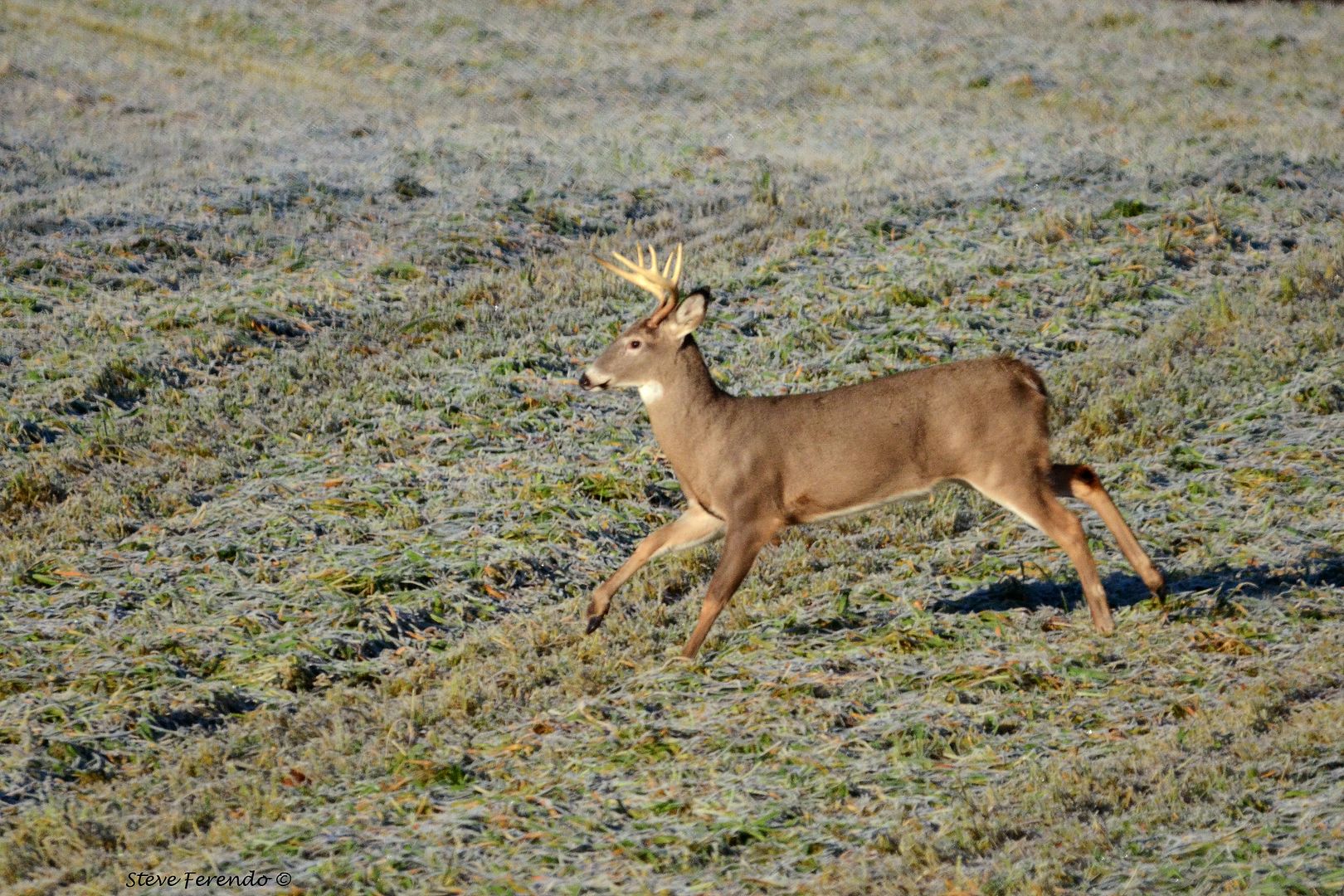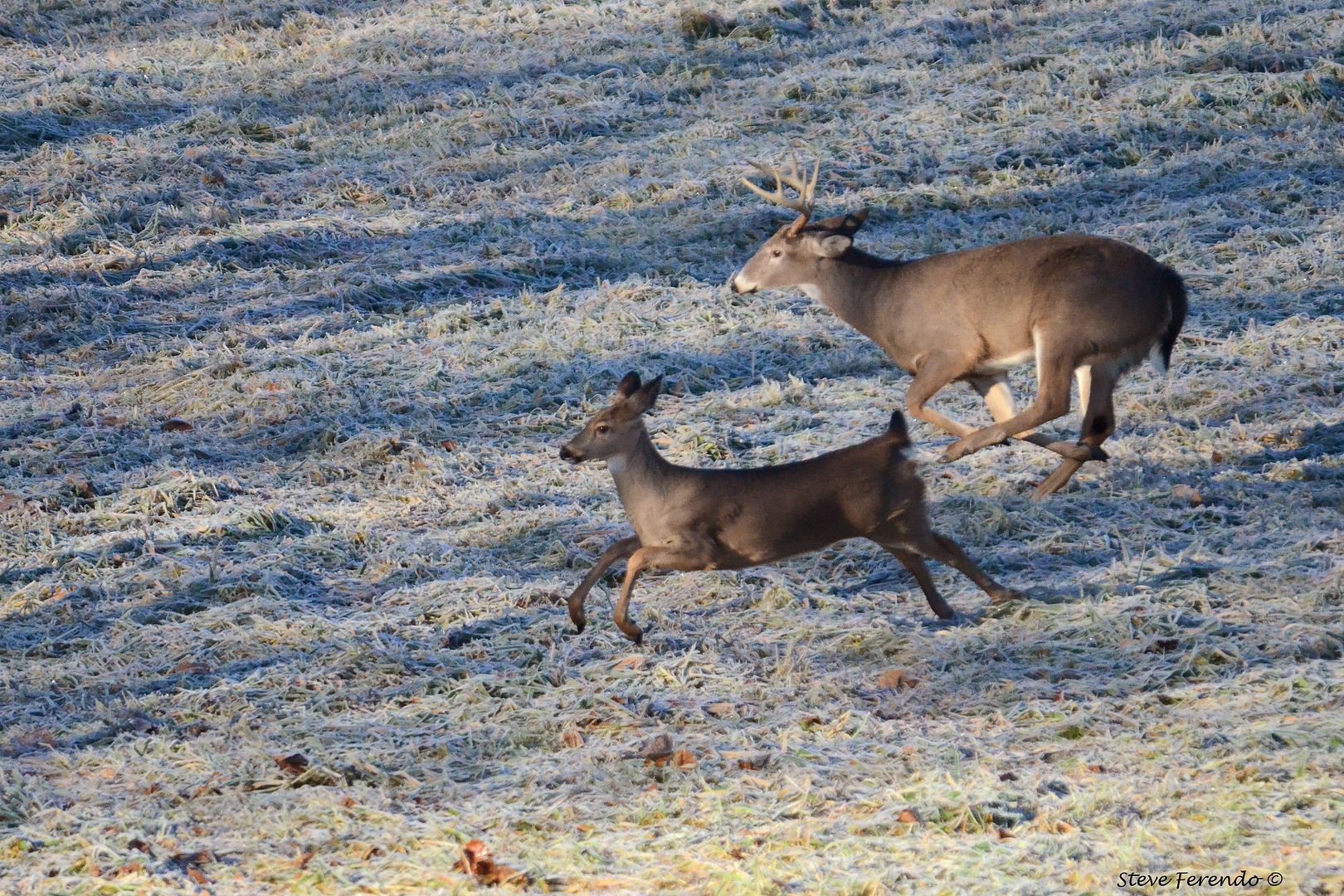 Thanks for visiting. Come back soon.