I started out this morning hoping to photograph one of the beavers that reside in our local stream. I failed to see one but I did see evidence that they are still about. This gnawed branch was a beavers meal not too long ago...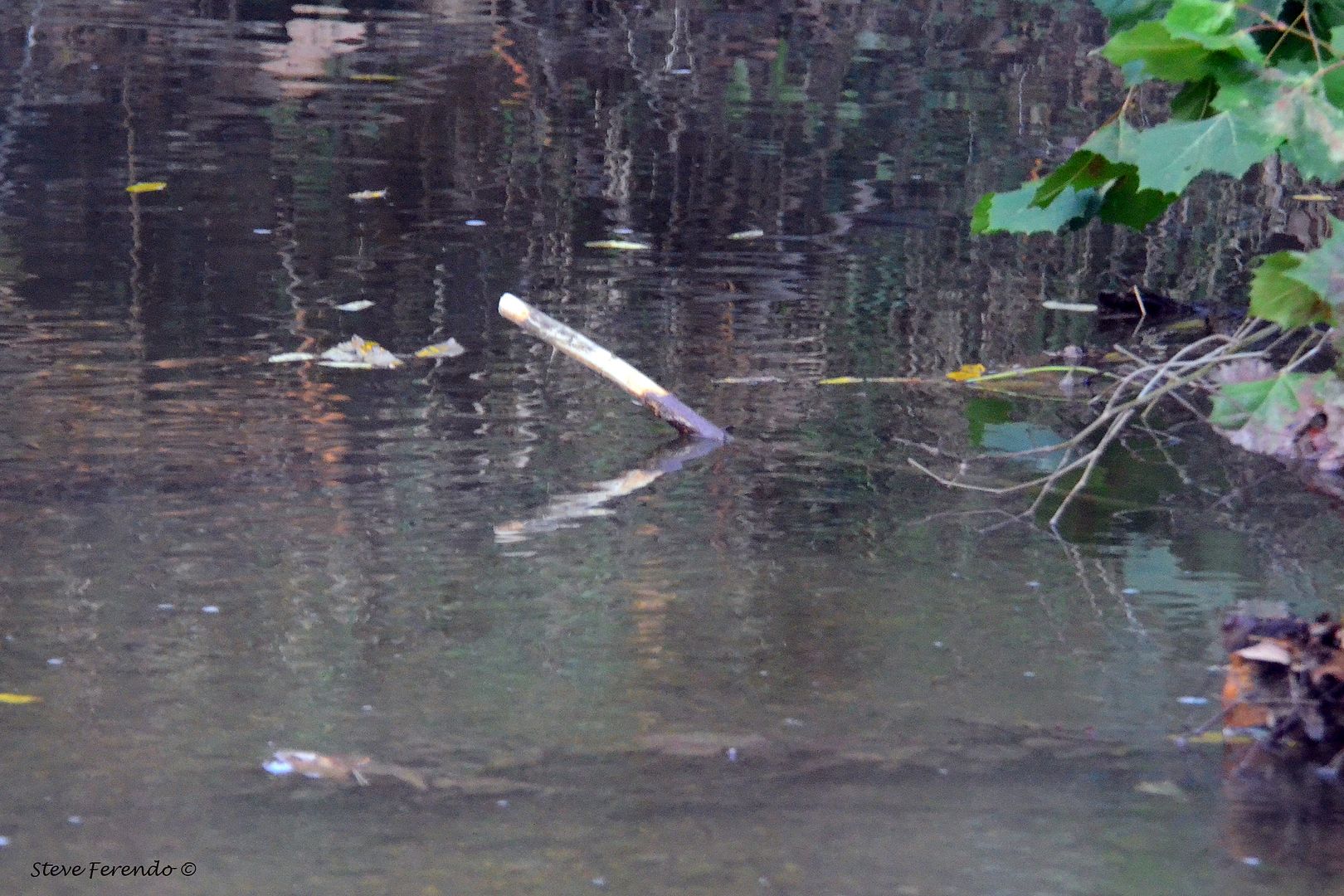 Things got a little better when I changed my focus to the local deer population...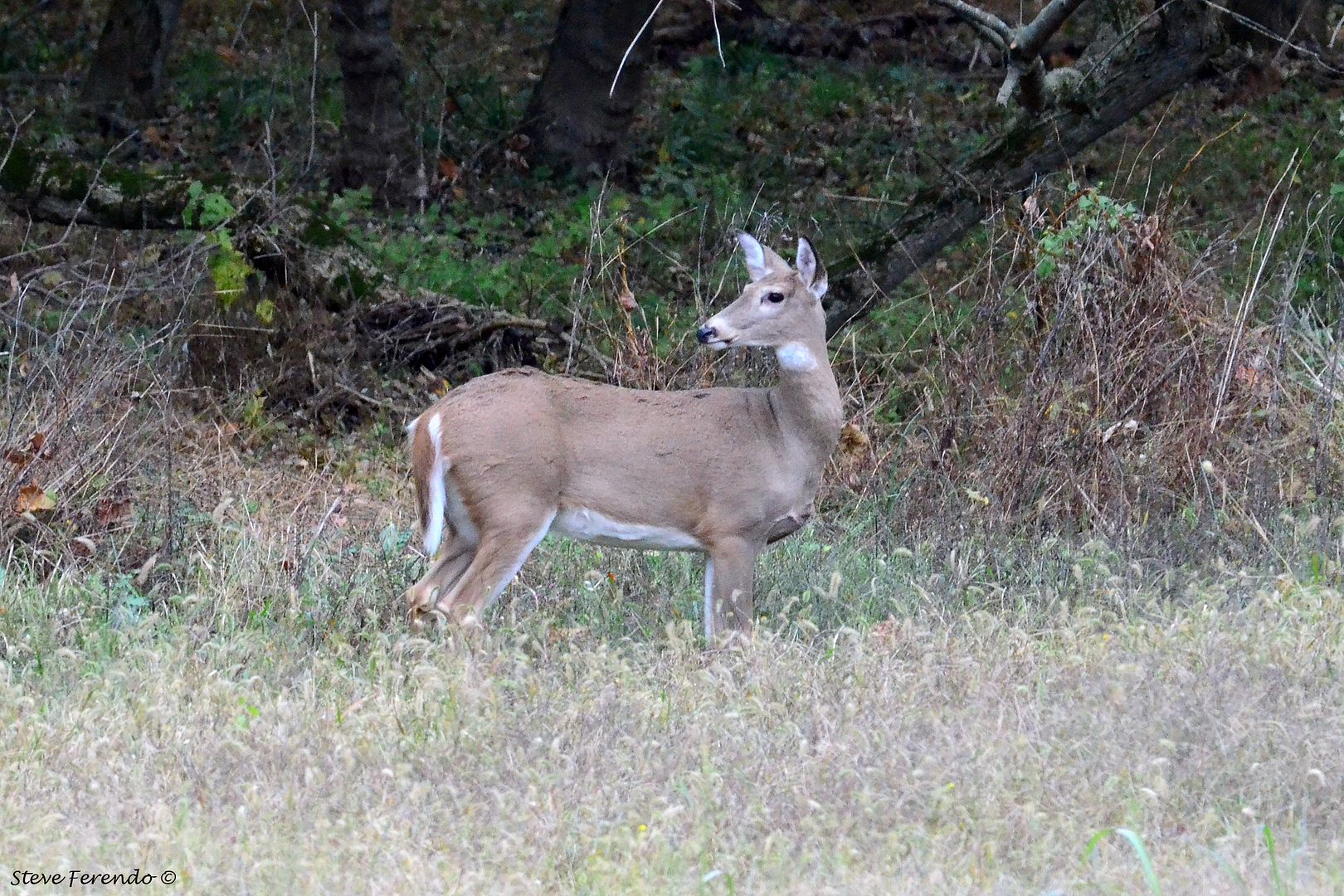 Not all of these bucks were photographed today but I thought it was interesting to note the difference in their antlers...
First a little "button buck"...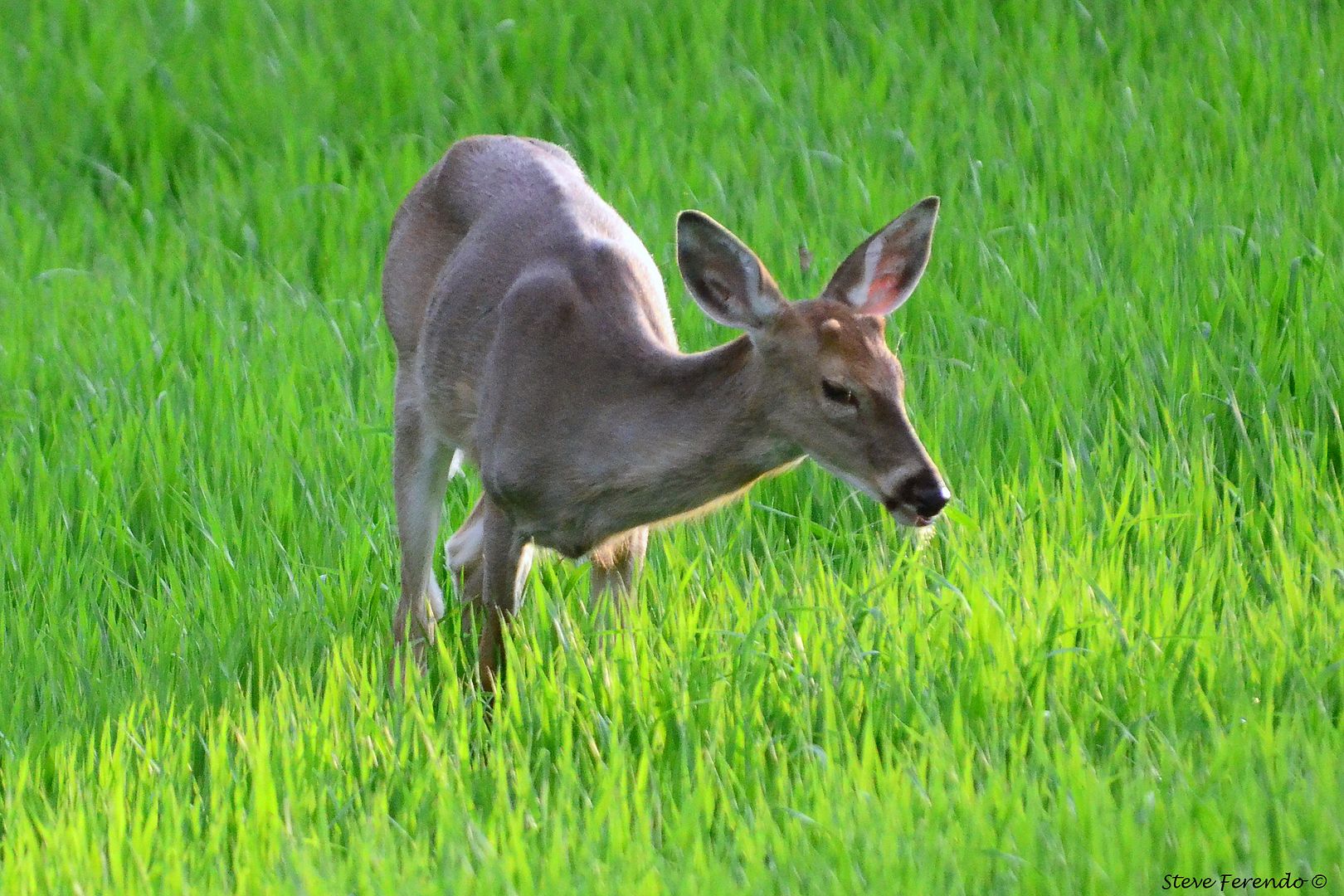 An 18 month old four point...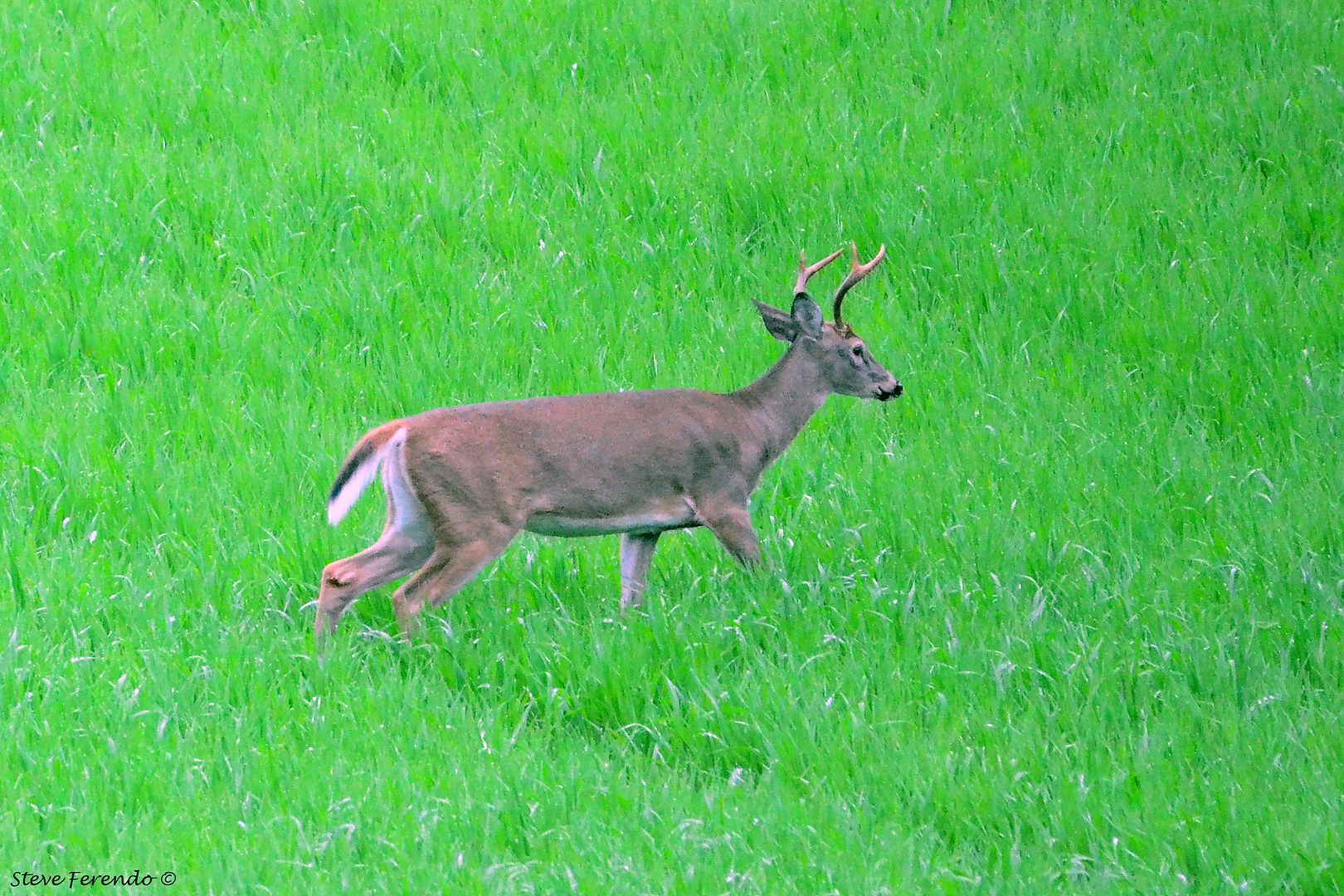 The left antler on this buck is growing down the side of his head...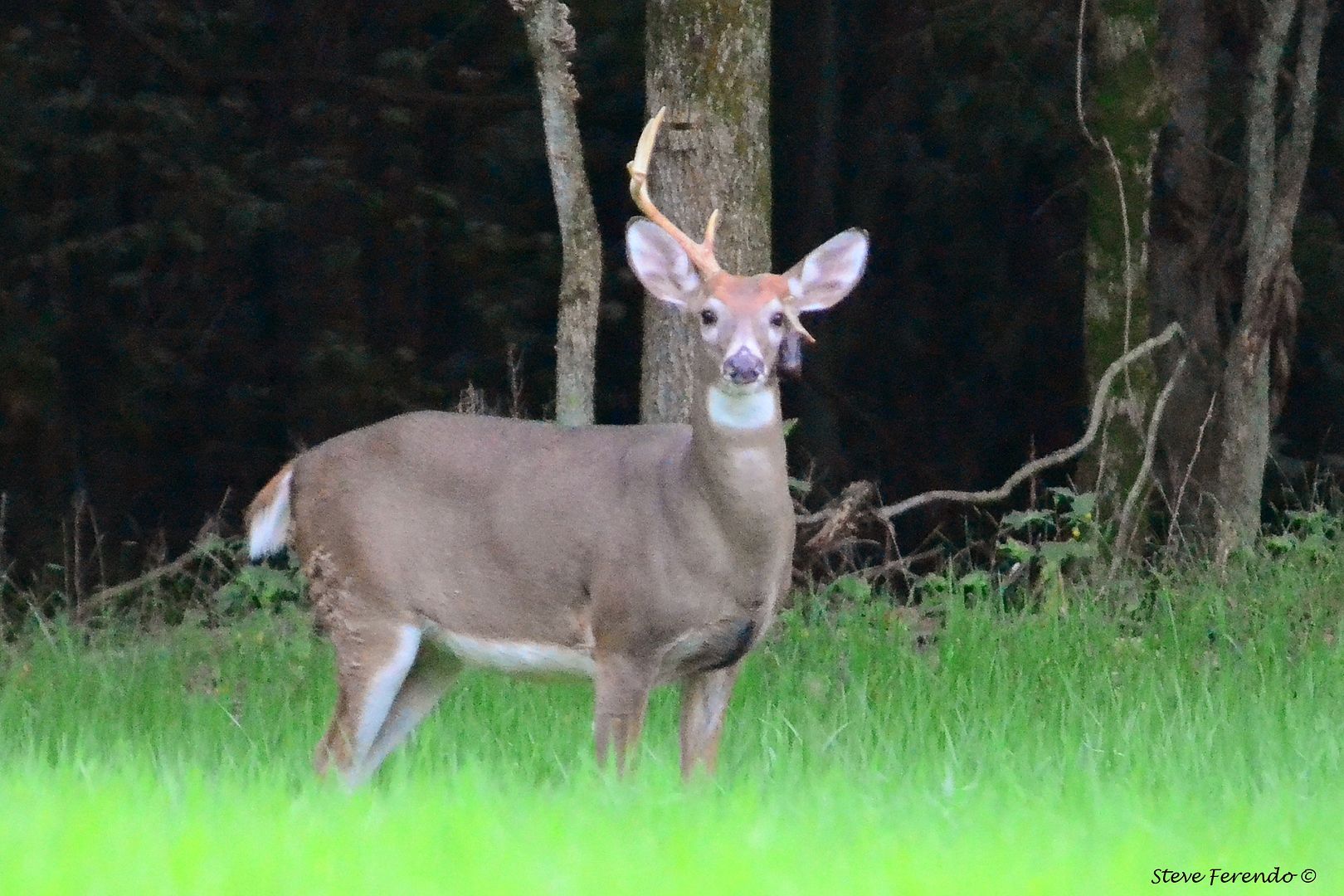 This mature buck would be considered a trophy by almost any hunter...
That is until they saw this even larger one...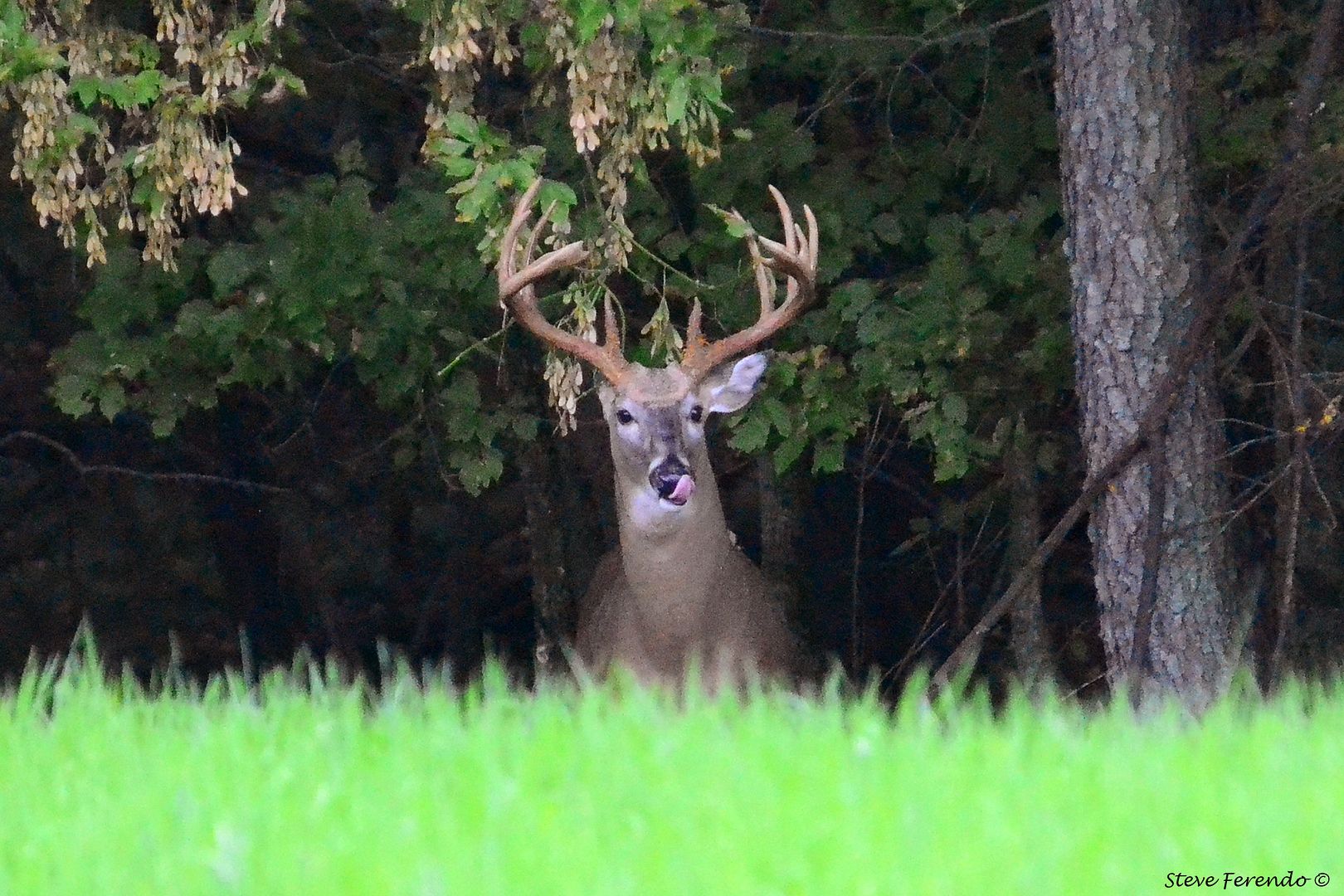 This buck is sneaking along a creek keeping under cover. He must know that hunting season is in...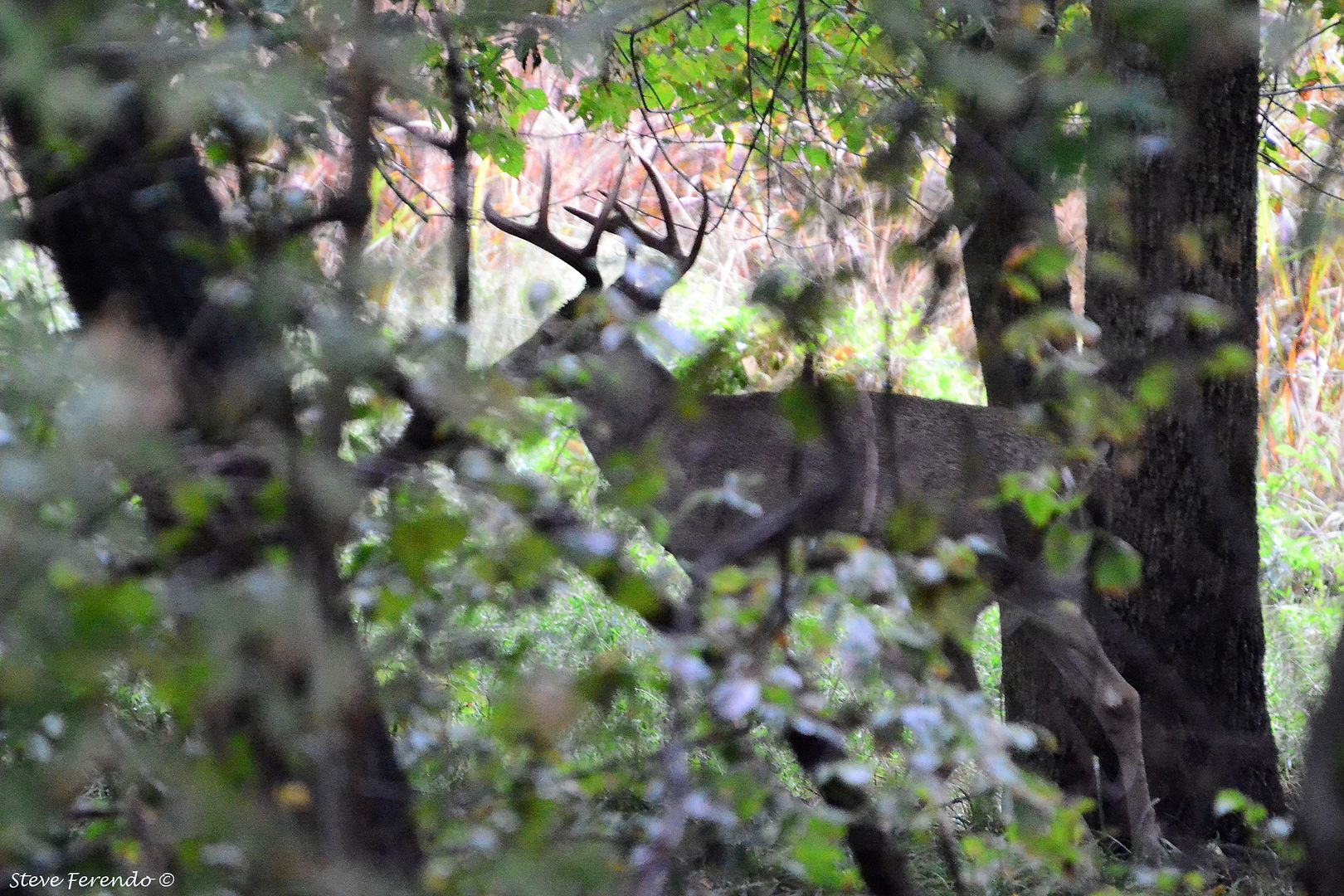 Or maybe he is frightened by the scarecrow...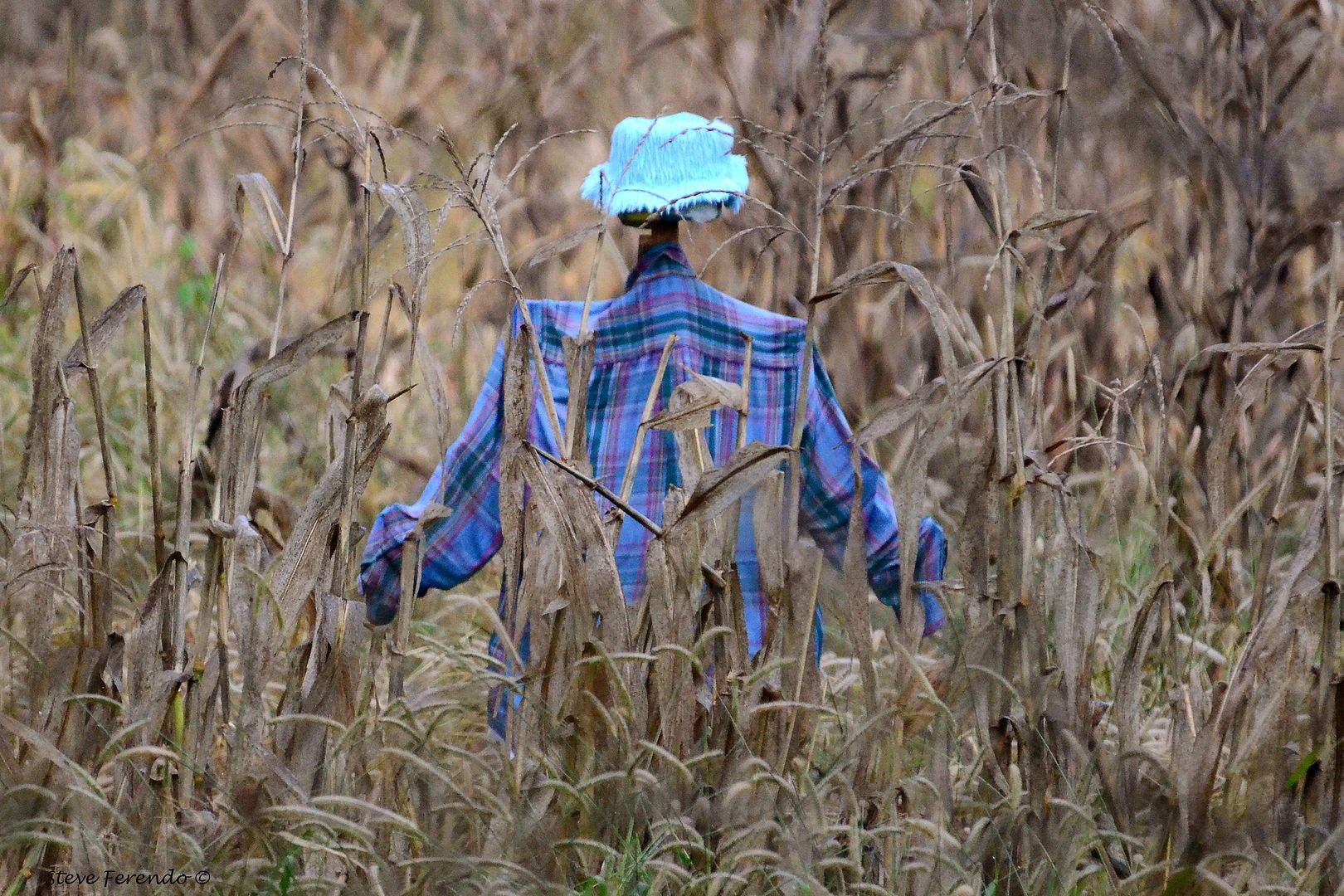 The leaves are beginning to change, and fall, making the woods more colorful...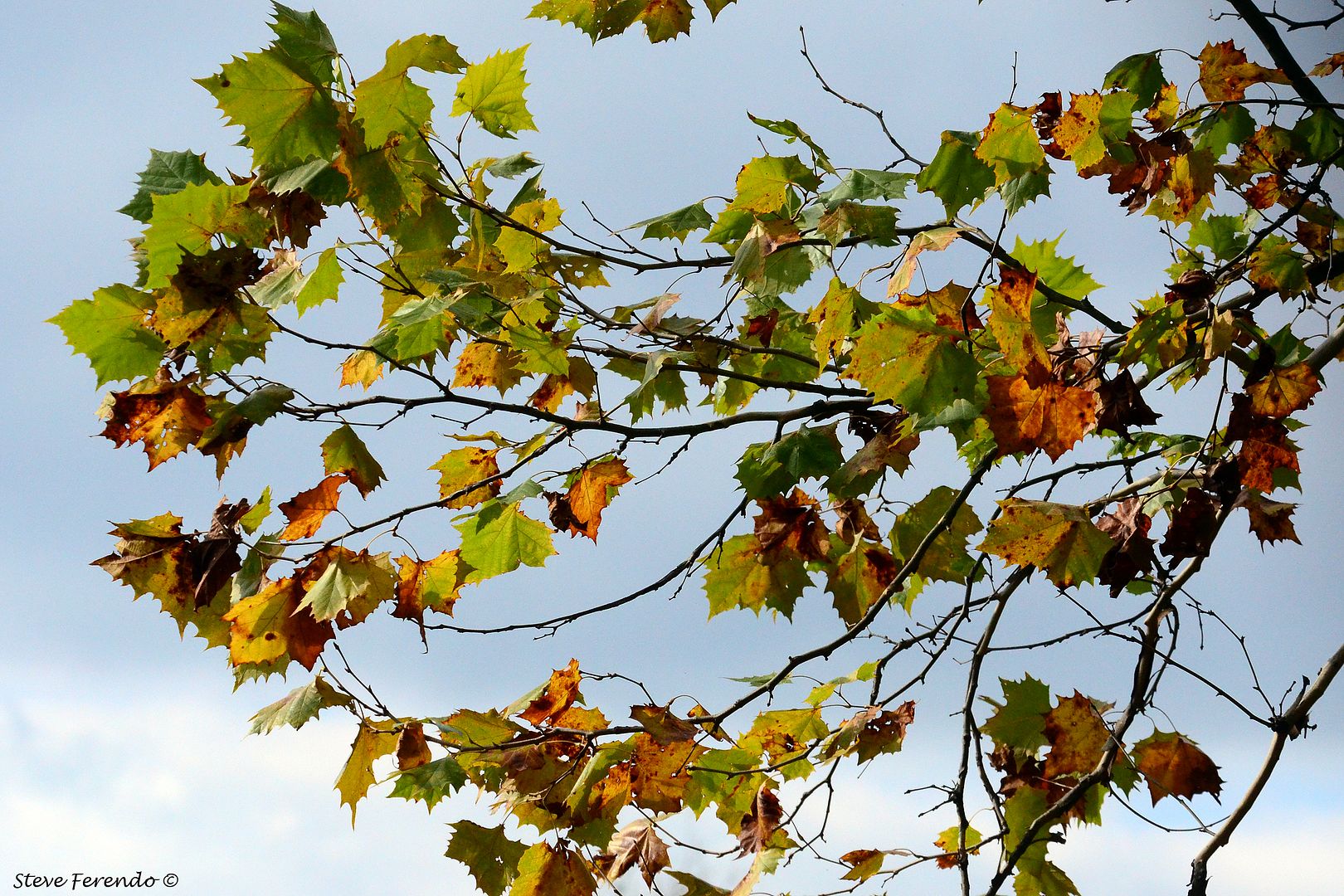 And the squirrels are scampering about gathering nuts for the cold weather to come...
Thanks for stopping by...