These two does seem to be saying "You want a piece of me? Come on I'll give you a piece of me!"...
They are in a clinch in Round One...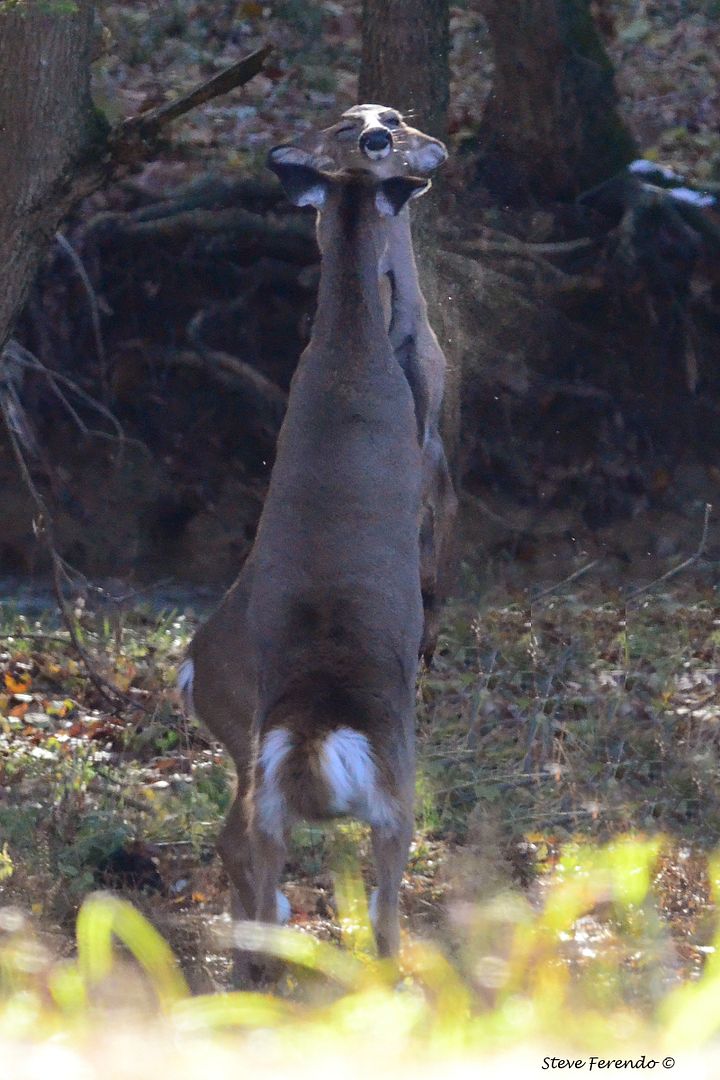 Then a devastating left uppercut sends the challenger reeling...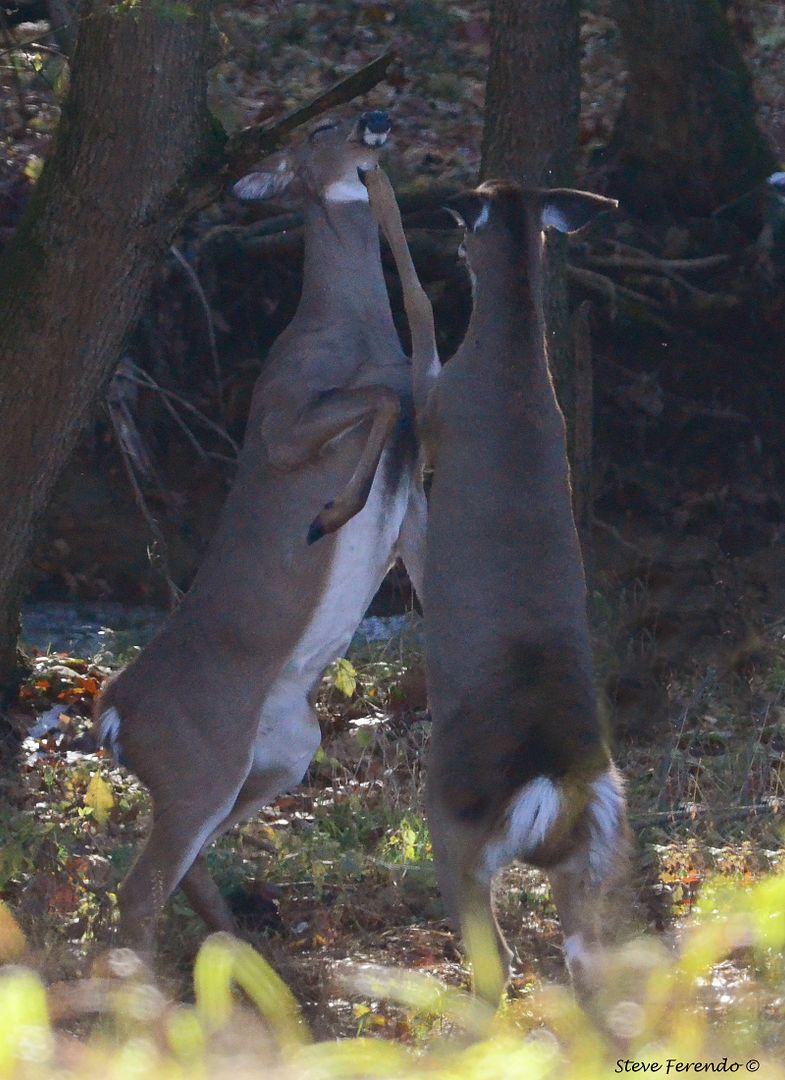 Finally, she throws in the towel leaving the winner to celebrate...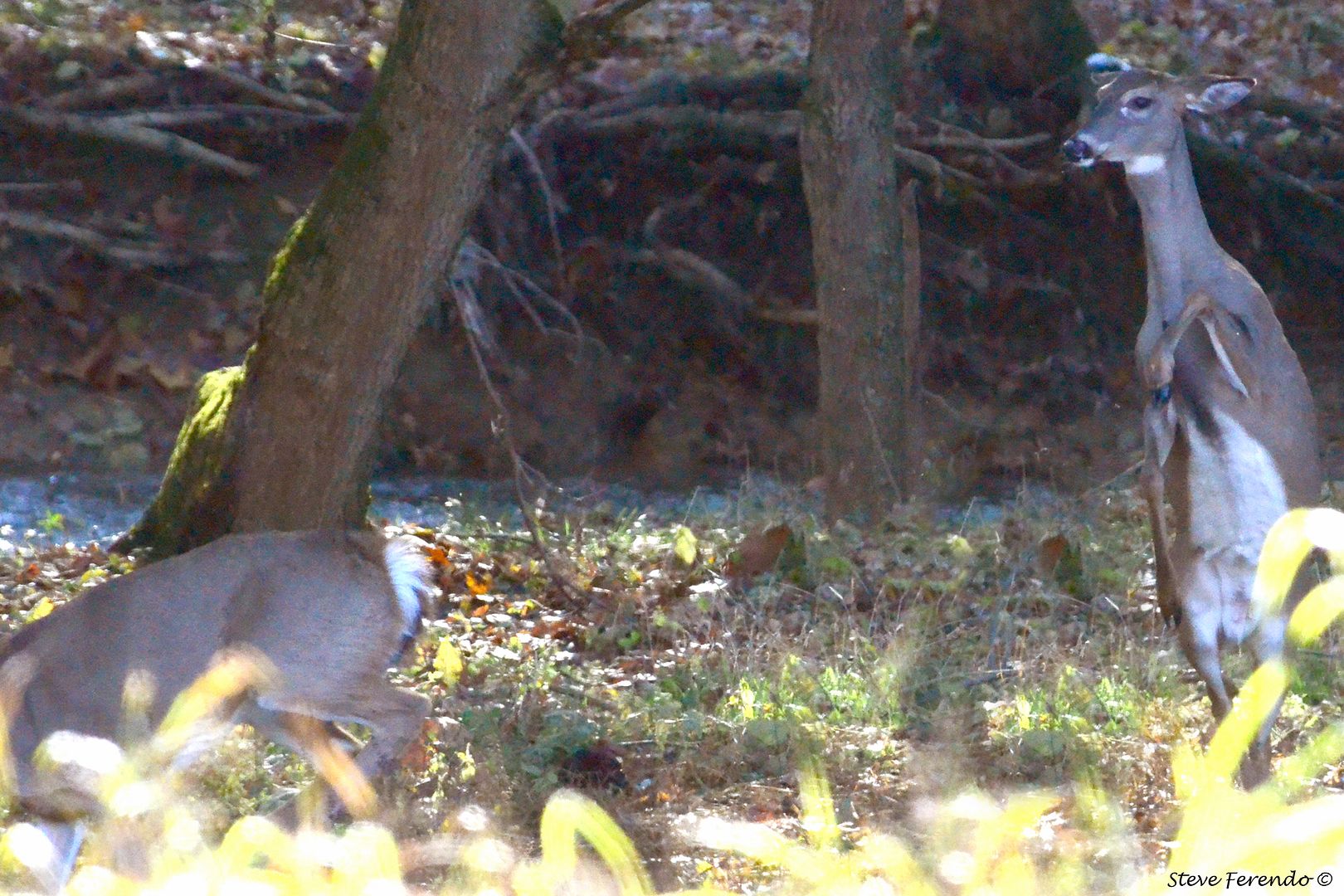 Most deer coexist without these types of conflicts but establishing dominance is an important part of living in a Whitetail Deer herd.
This deer was eating late standing corn before the combine comes through to harvest it...
The larger doe in this photo displays a "Roman Nose" typical of older deer...
I think the doe in this photo thinks if she ducks her head and tucks her tail the buck won't notice her...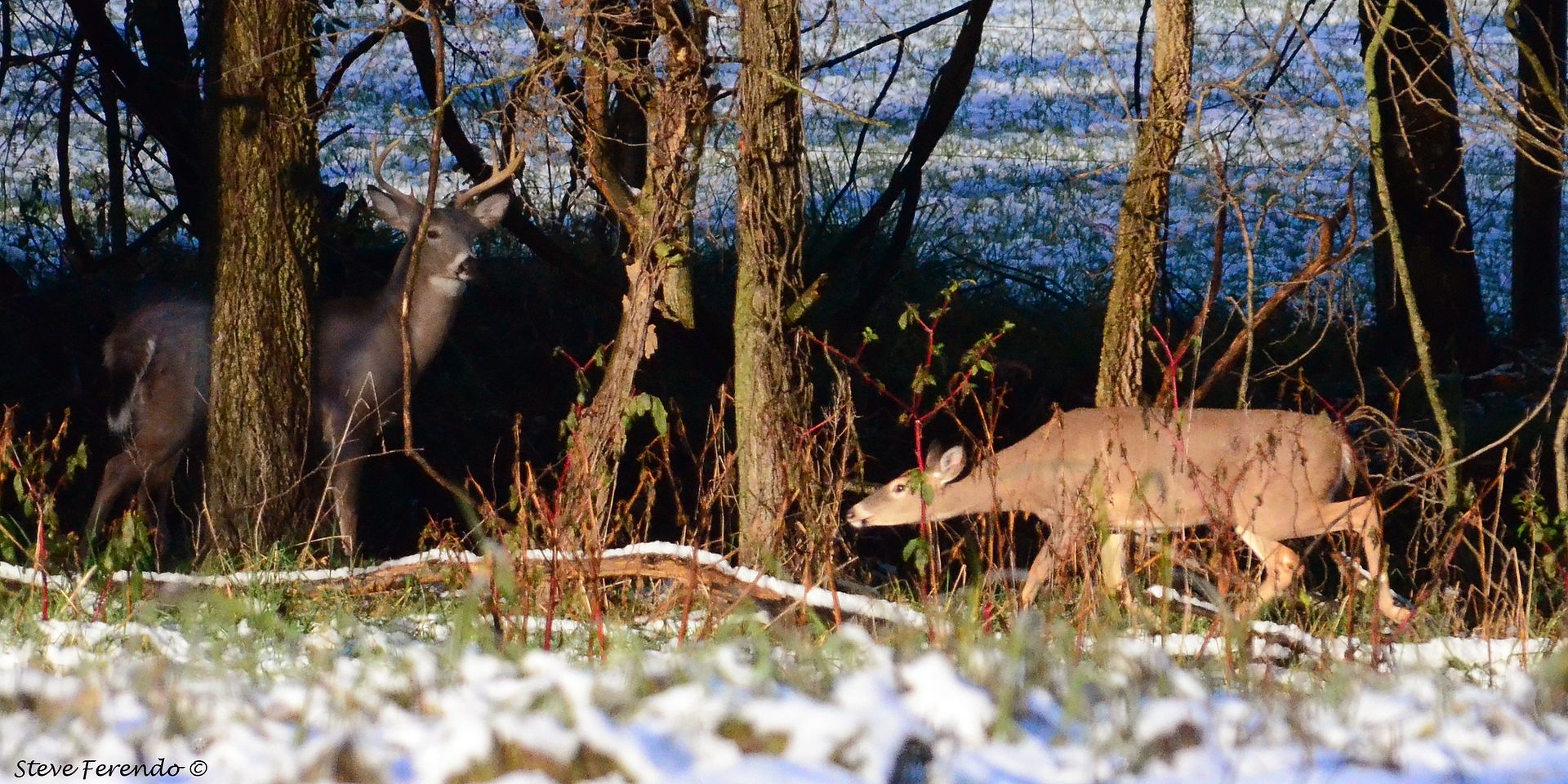 I think he noticed her anyway, he is following her into the field...