I went out this morning hoping to locate a pair of coyotes that I heard about recently. I could not find them, but I did manage to get this early morning photo of a Barred Owl...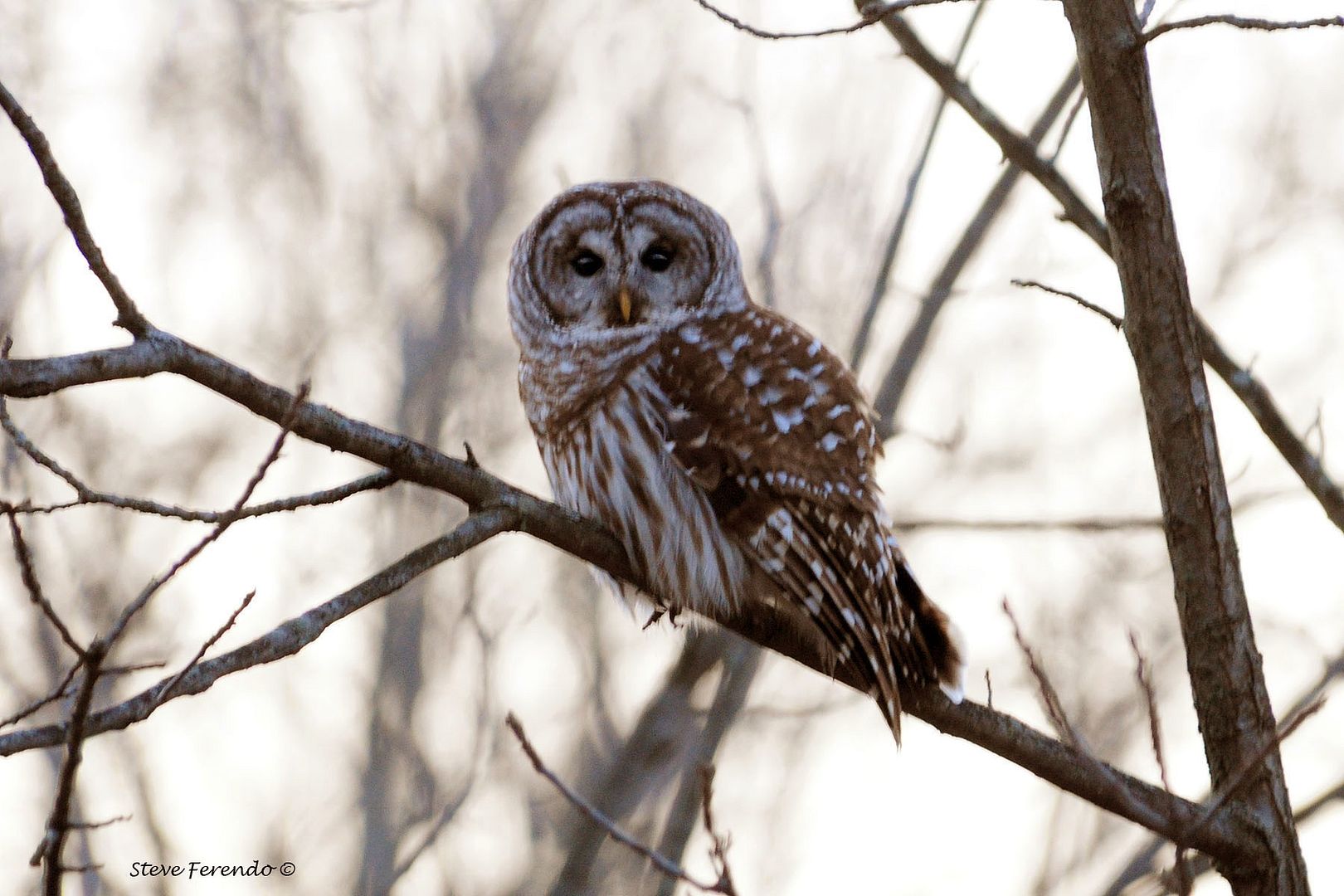 I briefly saw a Bald Eagle at the Lily Pons, but could not get a photograph. Instead I captured this flock of Great Blue Herons on the wing...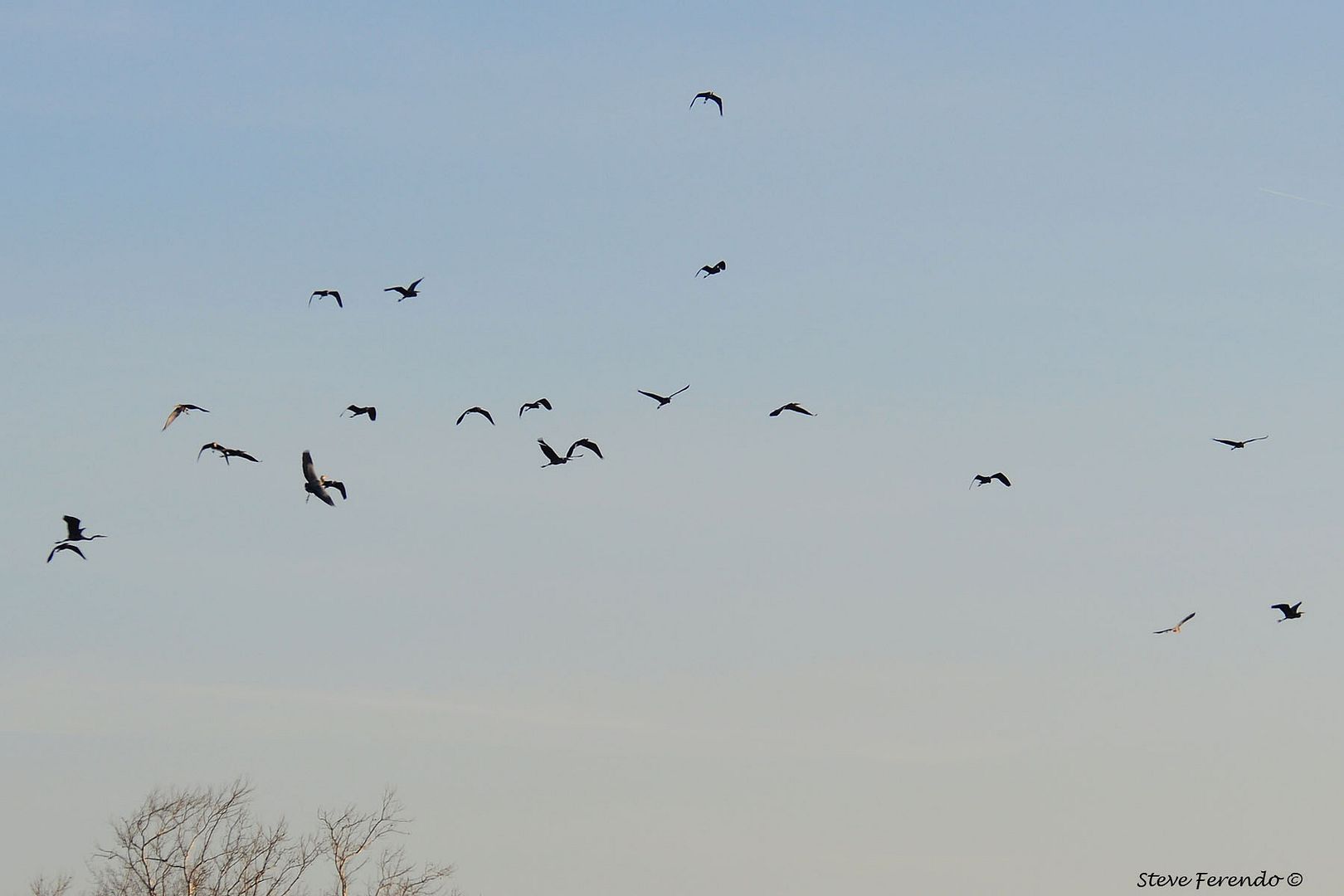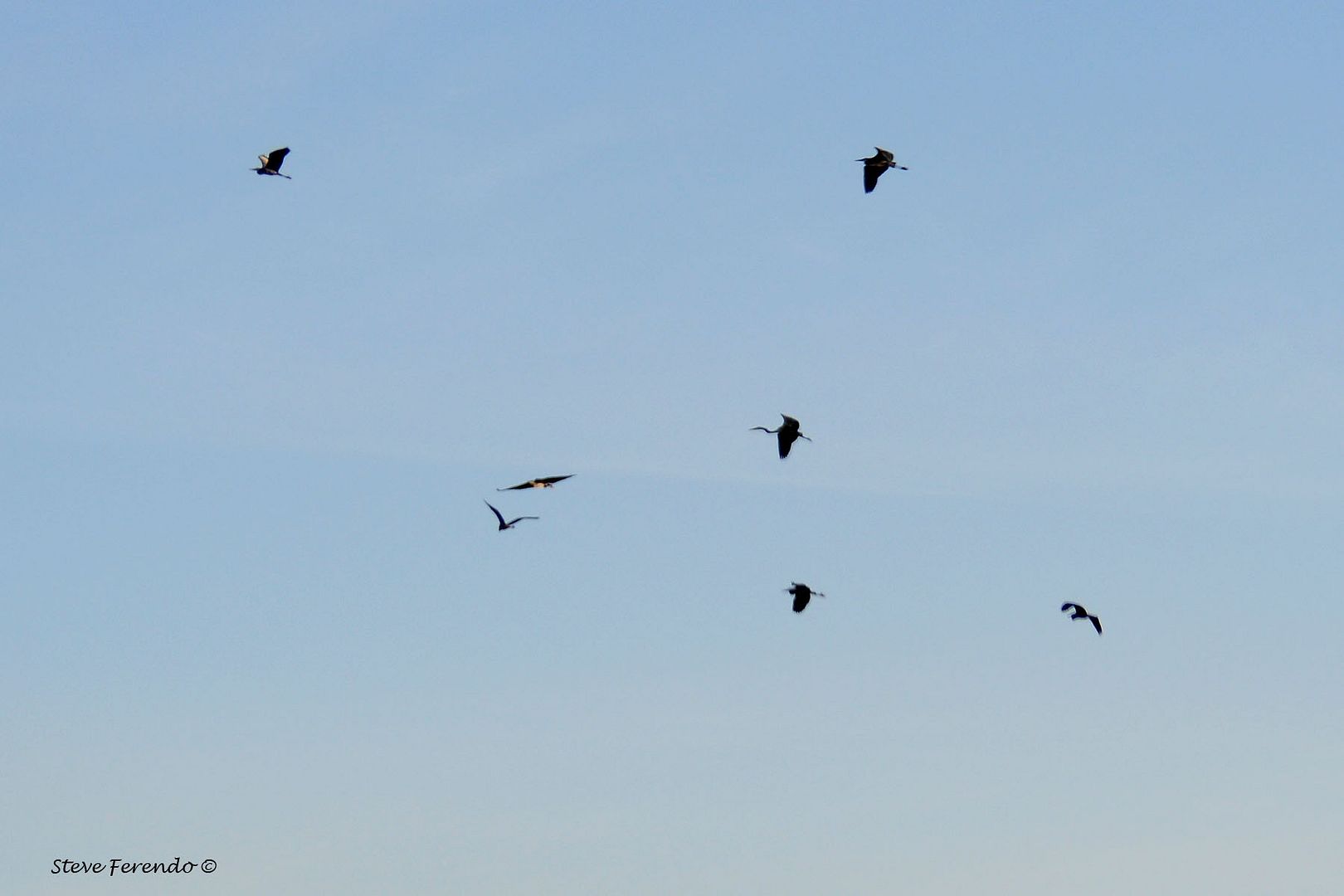 These Mallards were an added bonus...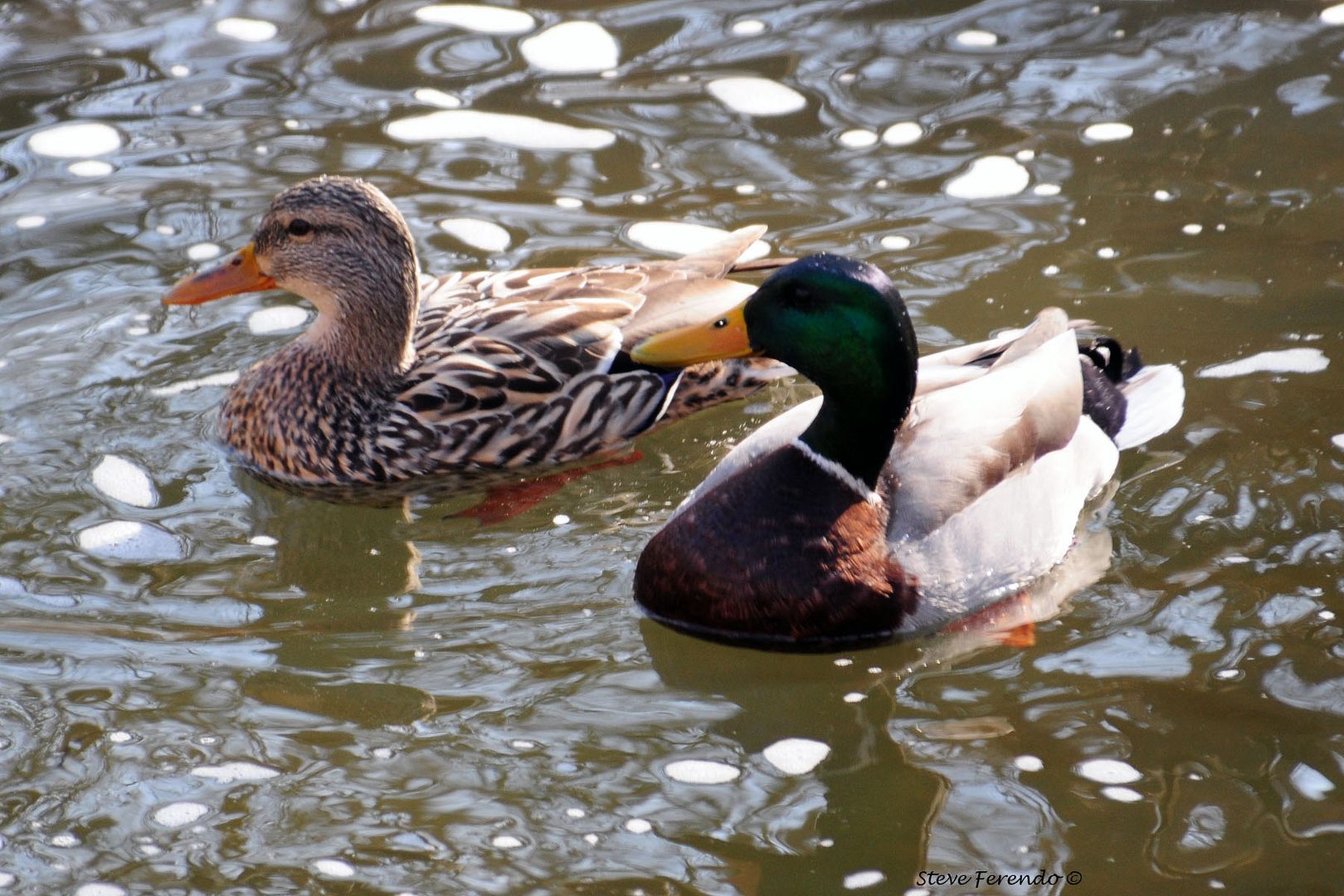 This solitary Great Blue Heron was in his cutomary location watching for his next meal to come along...