The reintroduction of gray wolves into Yellowstone National Park (YNP), beginning in 1995, has been a tremendous conservation success story. The wolves have reproduced and expanded into every nook and cranny in the park, to the point that the available habitat is saturated with them and they are spilling out into the surrounding area. This has caused problems with ranchers and landowners who lose stock to wolf depredation.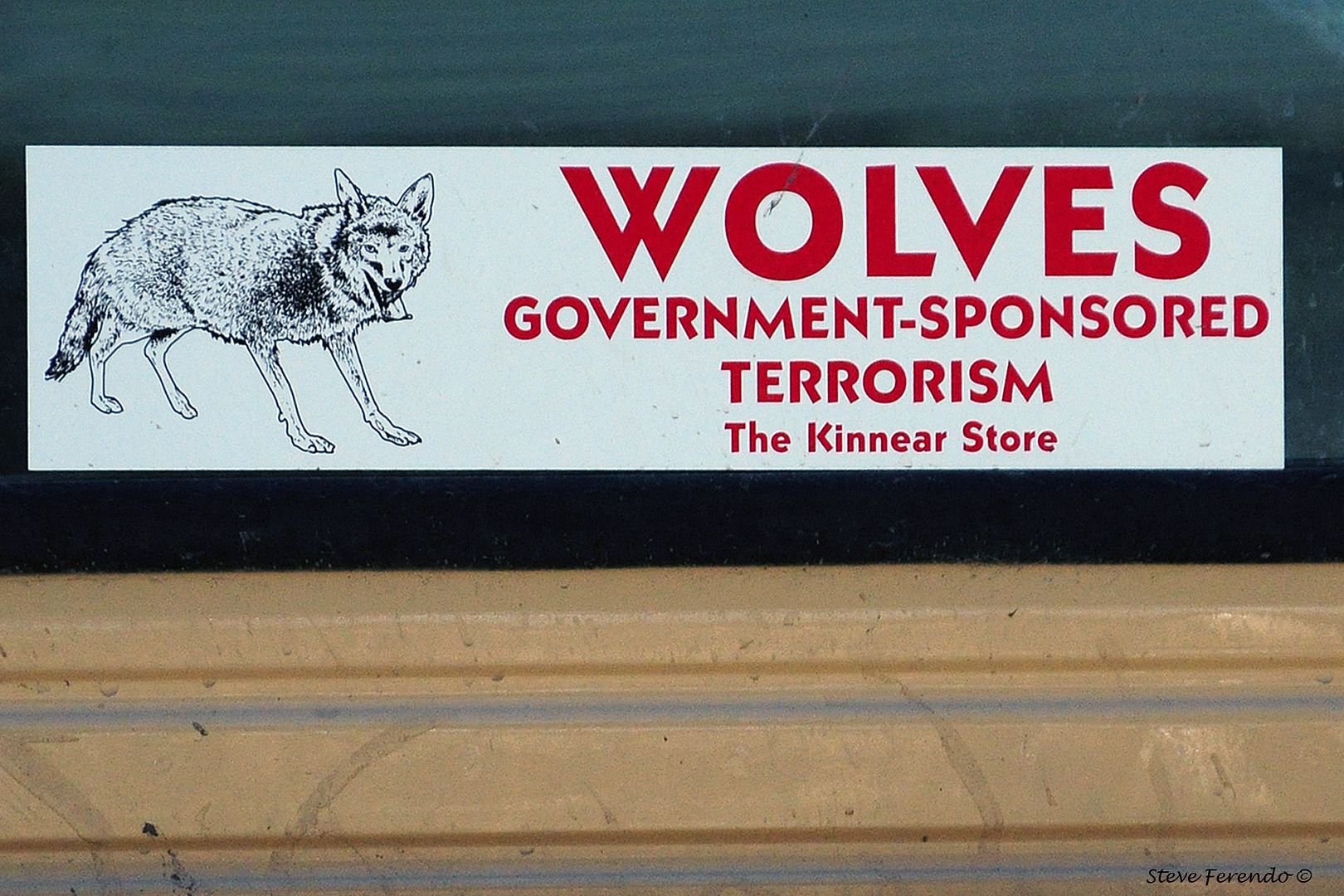 This bumper sticker expresses the opinion of some residents.
The possibility of seeing gray wolves in a natural setting in the park has given rise to a new group of wolf enthusiasts known as" wolf watchers" or "woofers". Many of these folks are so dedicated (obsessed) with seeing /watching wolves that they spend all of their time in YNP glued to the eyepiece of their very expensive spotting scopes.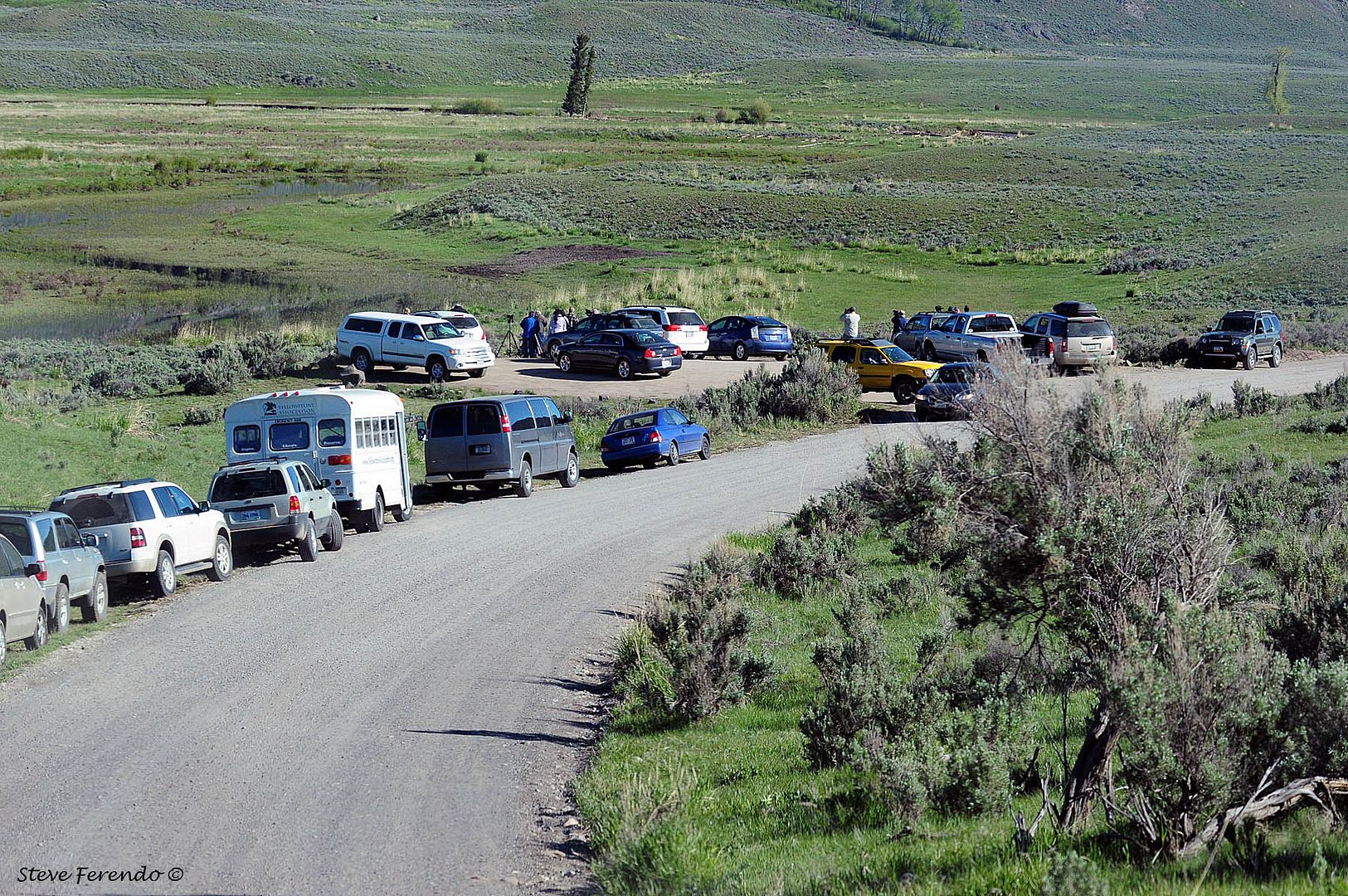 They network with each other and know the whereabouts of the wolves almost as well as the wolf project managers do. They can be seen in clusters of up to 40 or more individuals at den sites or rendezvous sites in the park. Most commonly these will be located in the Lamar Valley.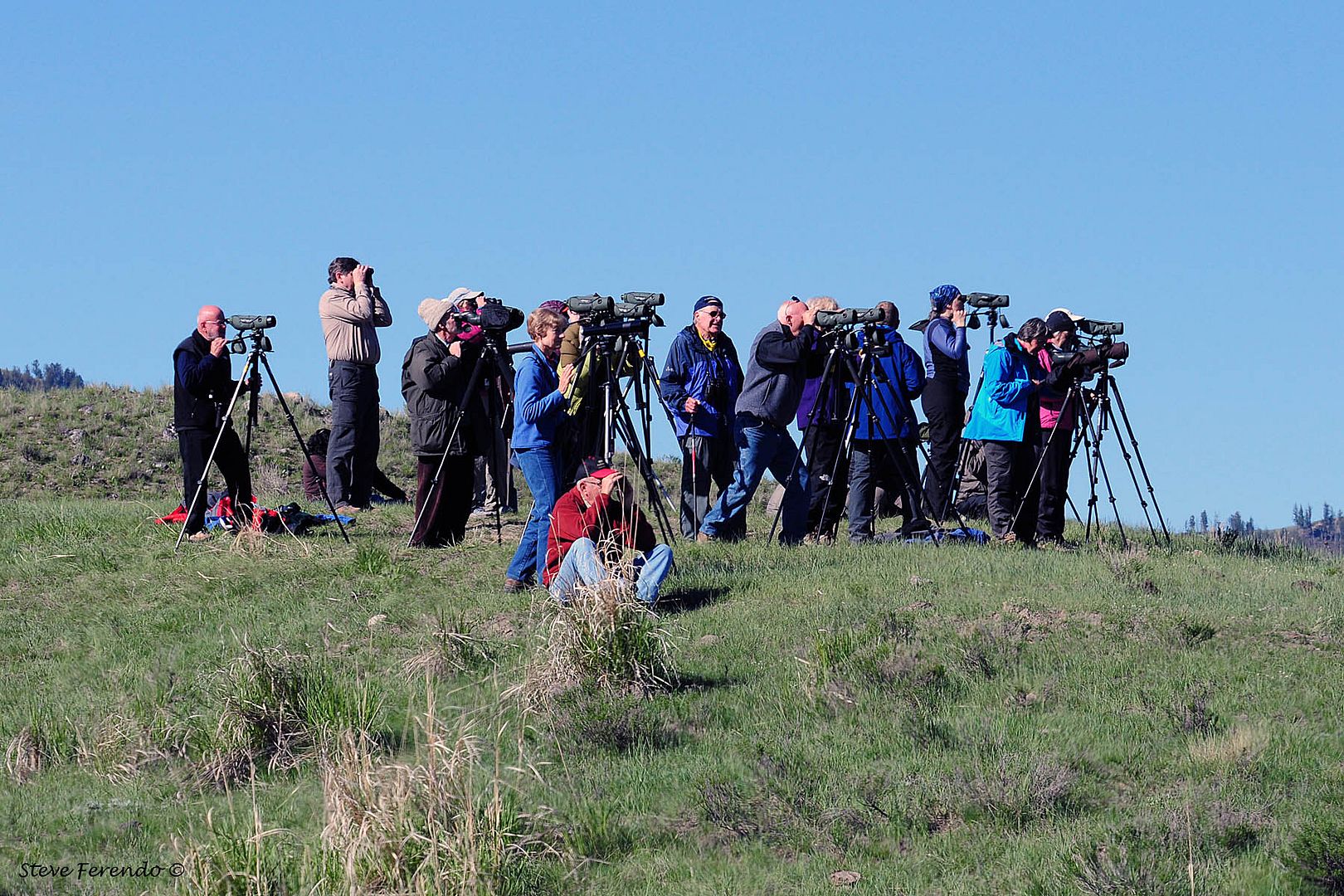 I personally am always excited by a wolf sighting. I am not enthusiastic about spending hours watching "wolf dots" on a hillside up to a mile away through a spotting scope.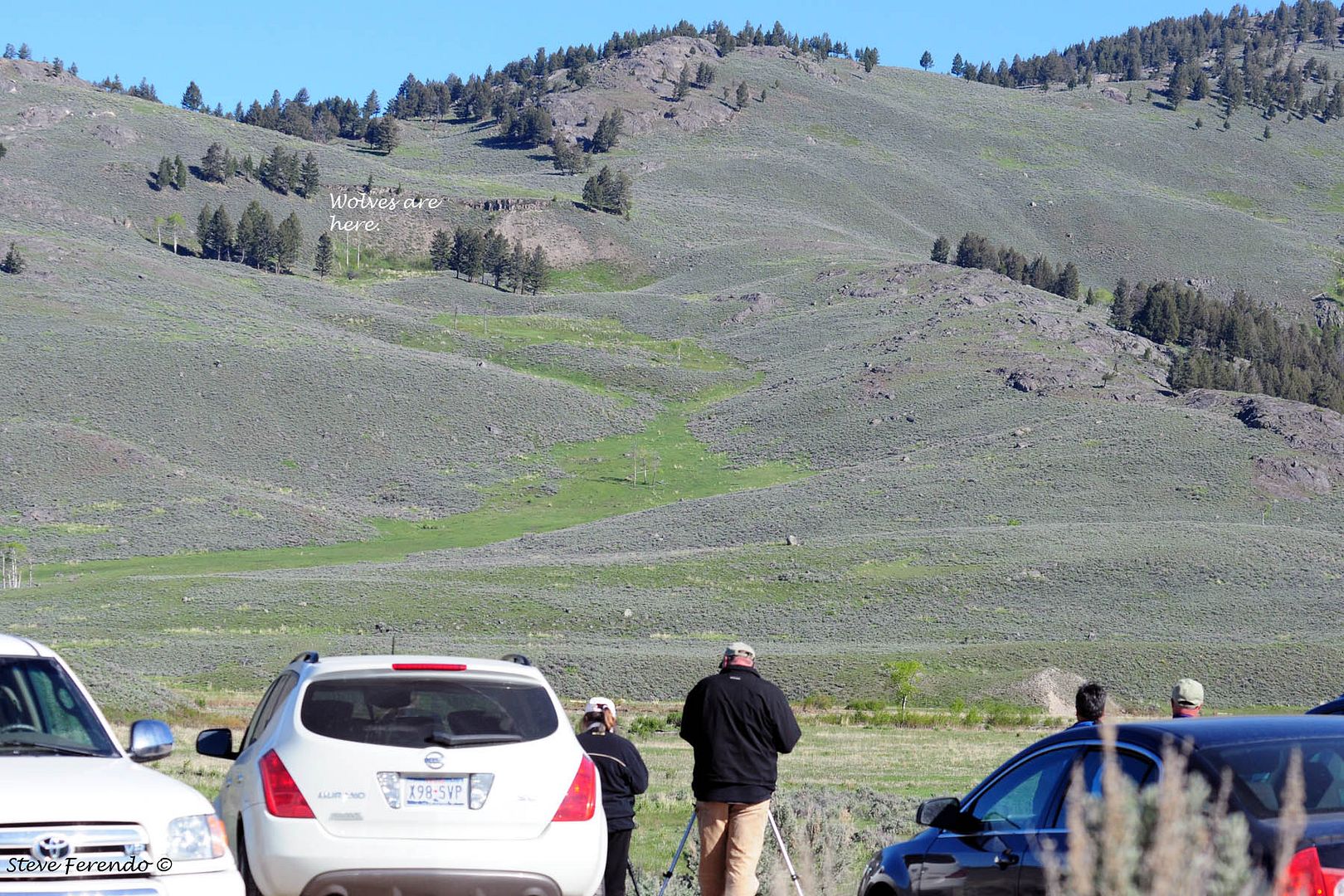 Note that I have marked the location of the wolves being viewed in the above photo...

This is the well known yellow, wolf management team, plane...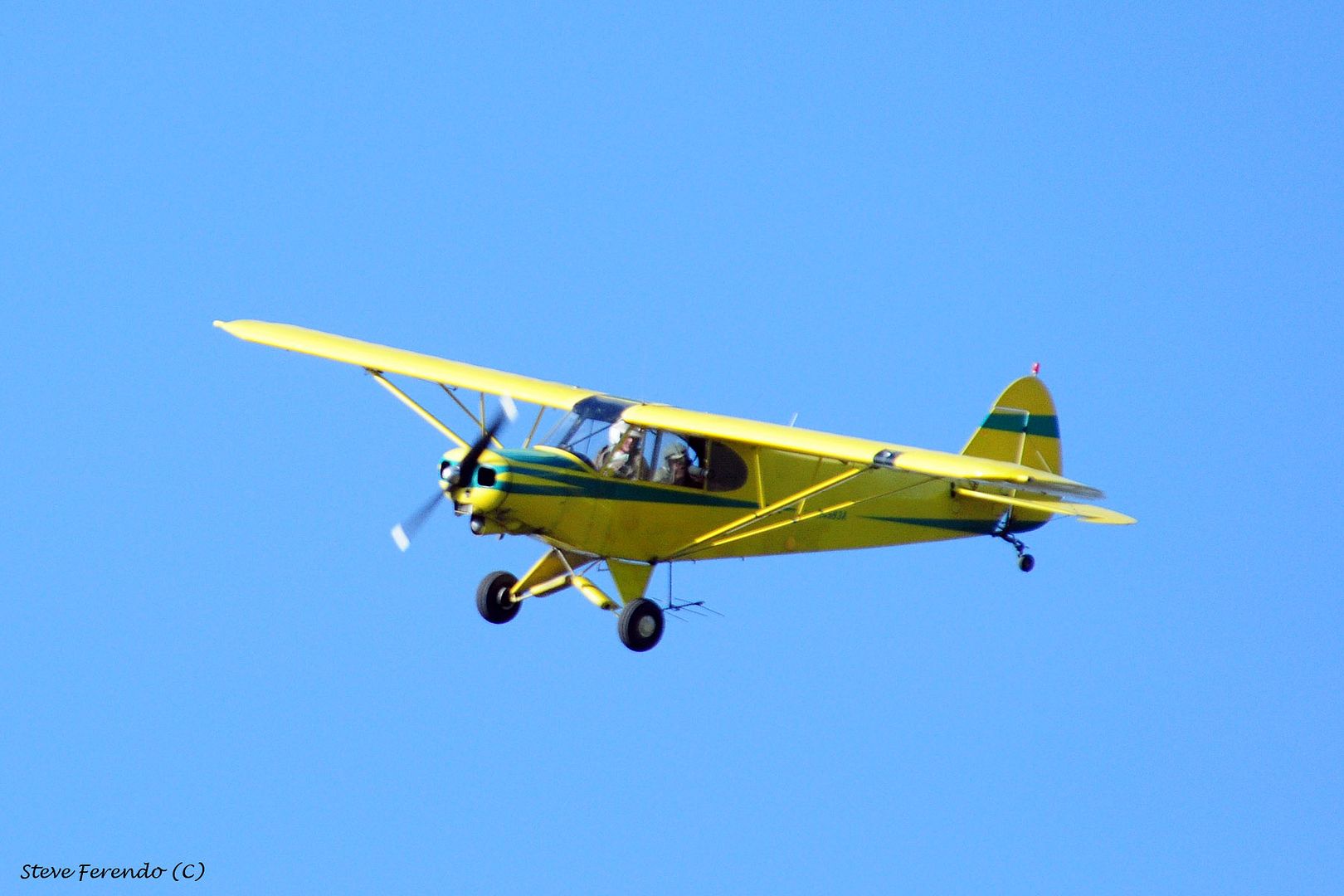 This plane is used by the wolf management team to monitor the packs in the park.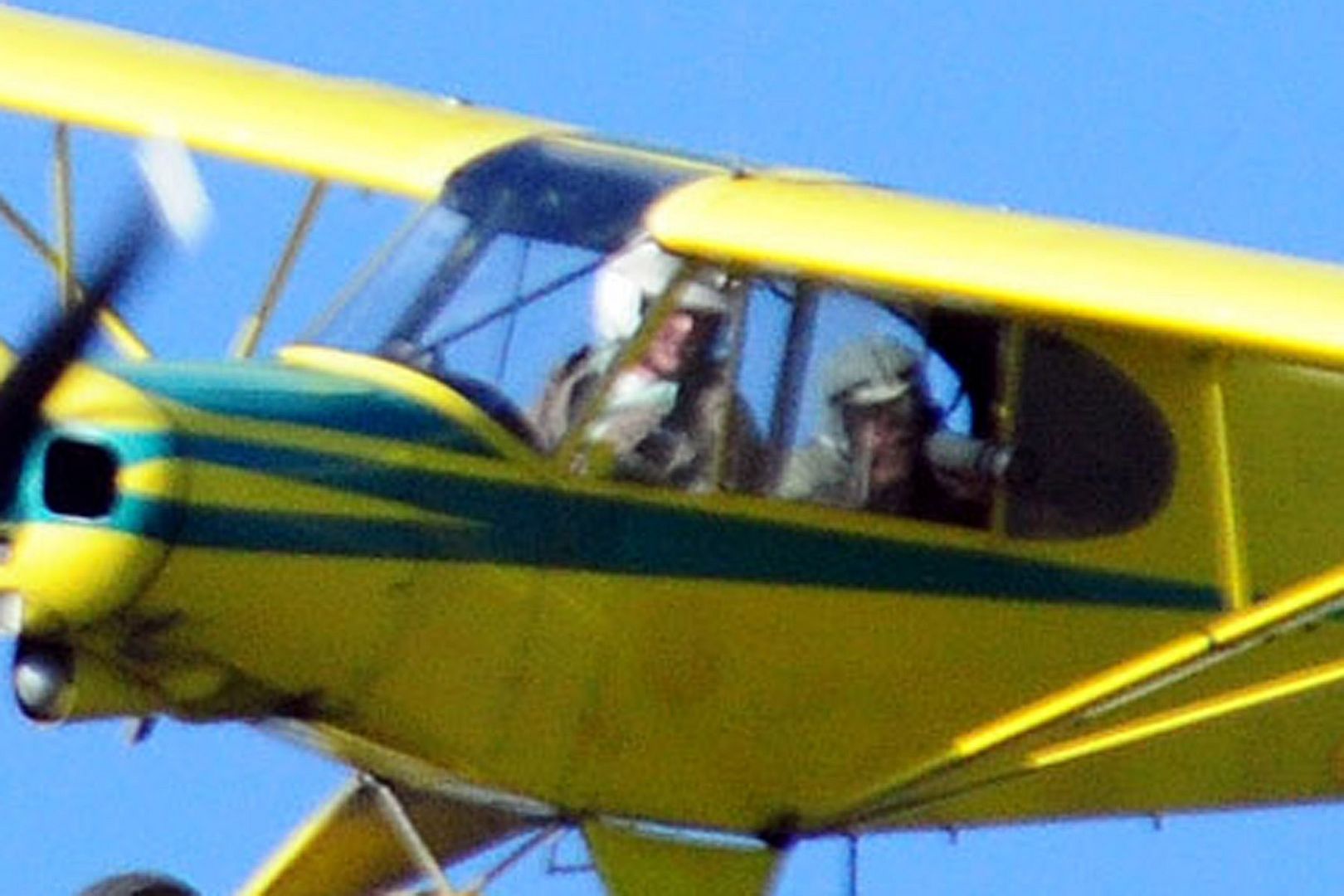 Here, a member of the management team is documenting their subjects below.
After making several attempts to see free roaming wolves in camera range, we decided to stop by the Grizzly Bear and Wolf Discovery Center located in West Yellowstone a short distance from the West entrance to the park.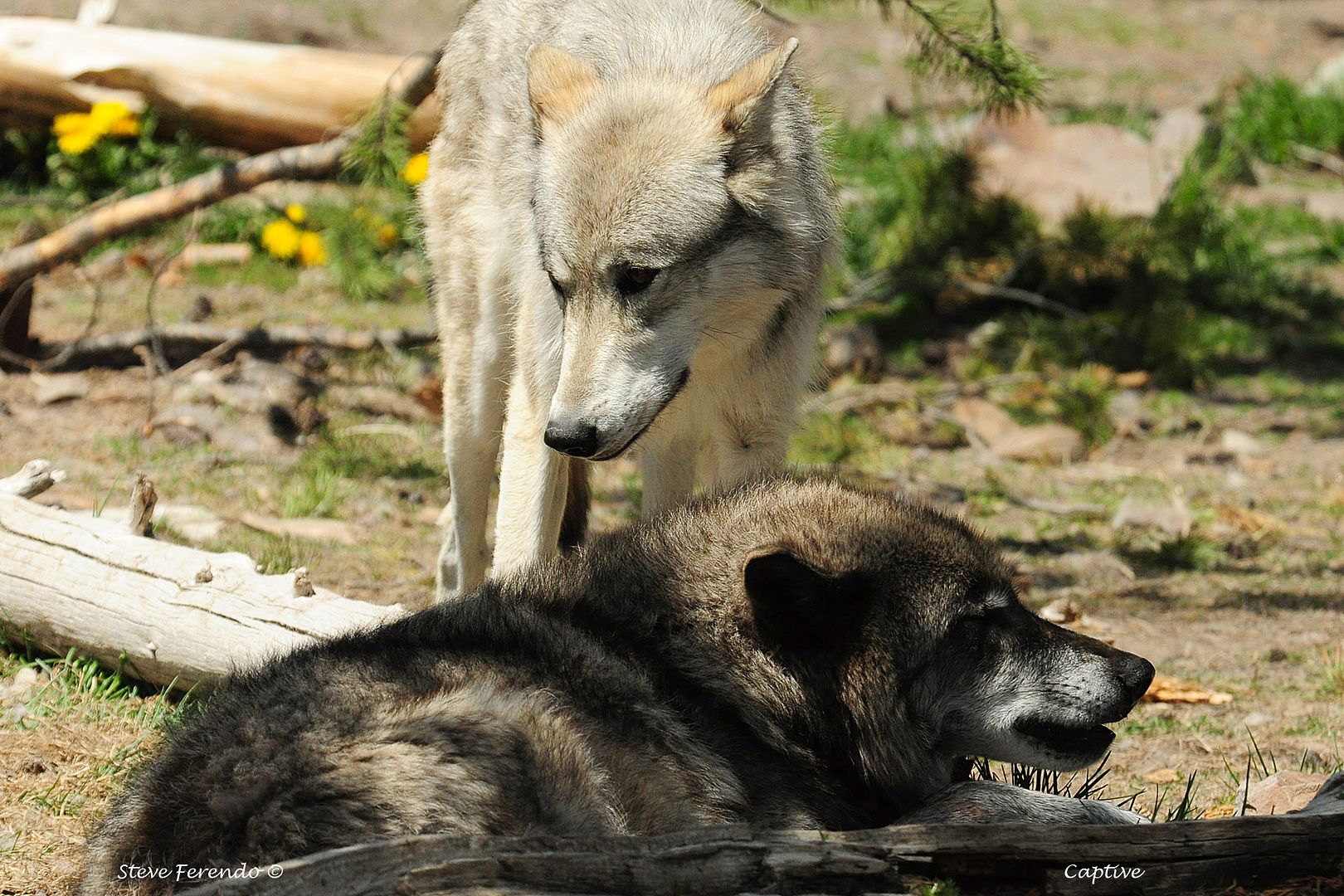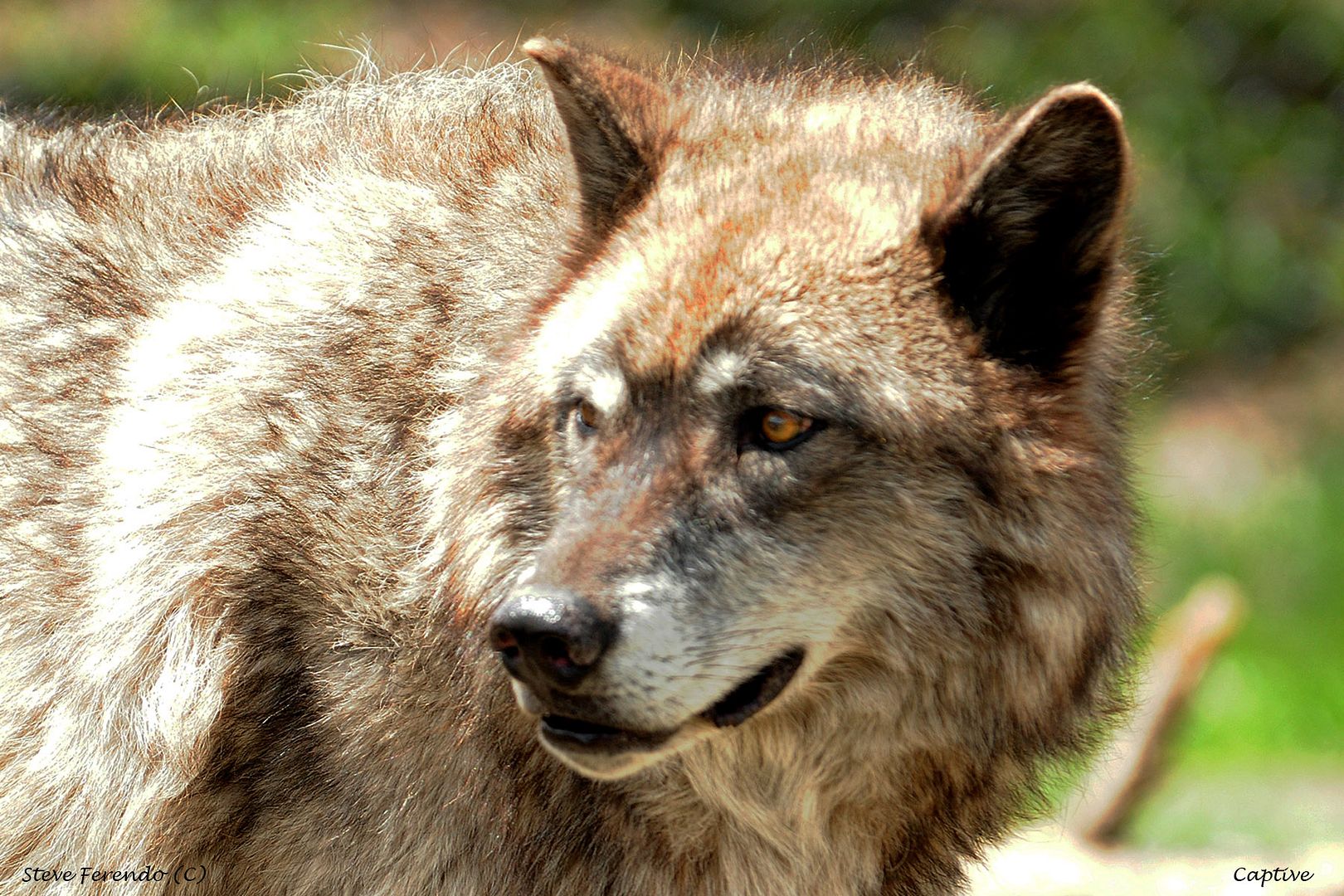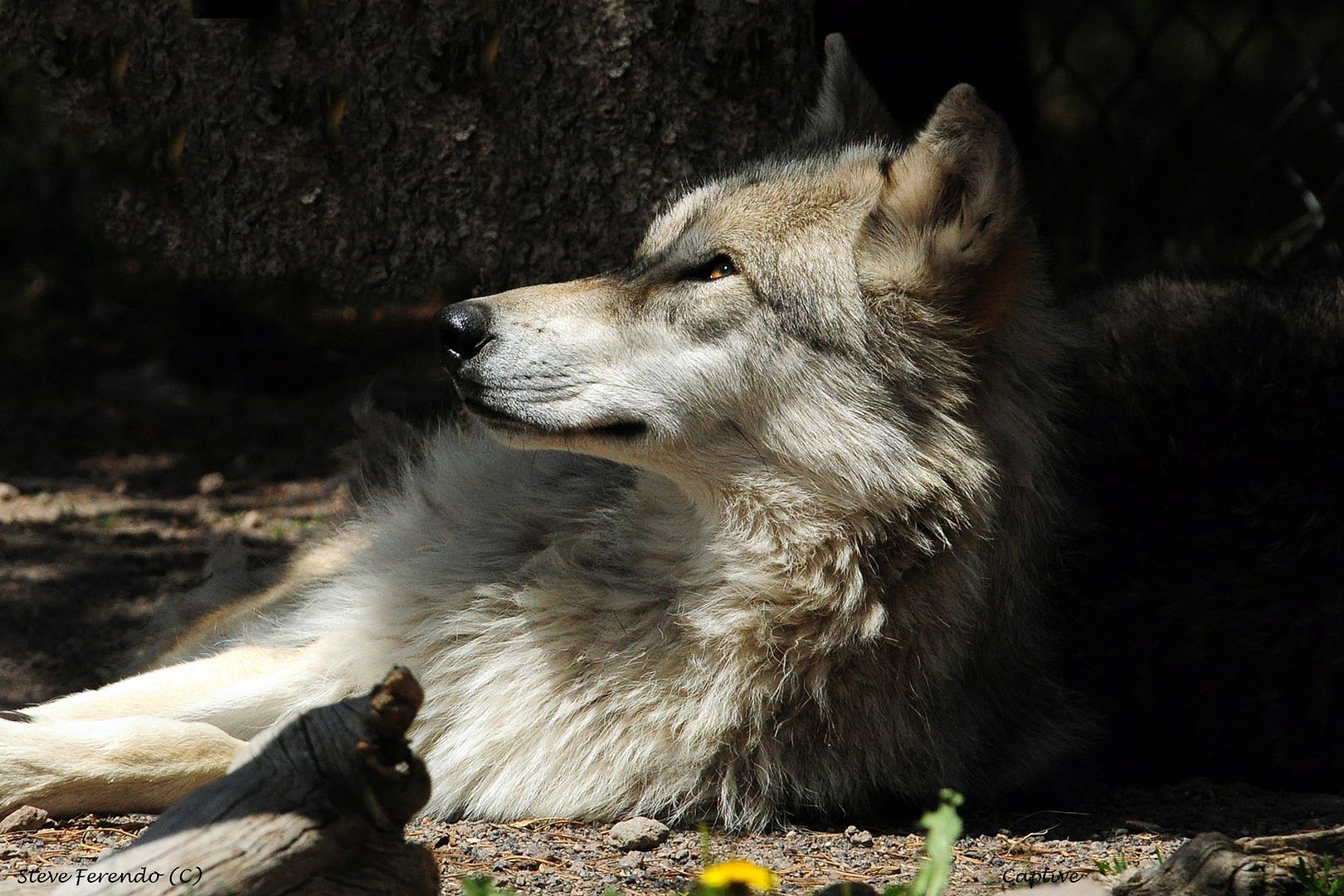 Although not as thrilling, or rewarding, as photographing free roaming wolves in their natural habitat I was still happy with the opportunity to photograph these captive specimens. The Discovery Center offers extensive displays about the history of human interaction with wolves and grizzly bears and the resulting decline of the latter.