On June 20, I was driving through the Hayden Valley in Yellowstone National Park (YNP) on the lookout for photography opportunities. Near the Southern end of the valley I encountered a huge traffic jam. This often means something interesting is in view. In this case it was a mother Grizzly Bear and her three cubs. While I watched, she coaxed them down to the Yellowstone River and gave them a swimming lesson. I hope that you enjoy the photos…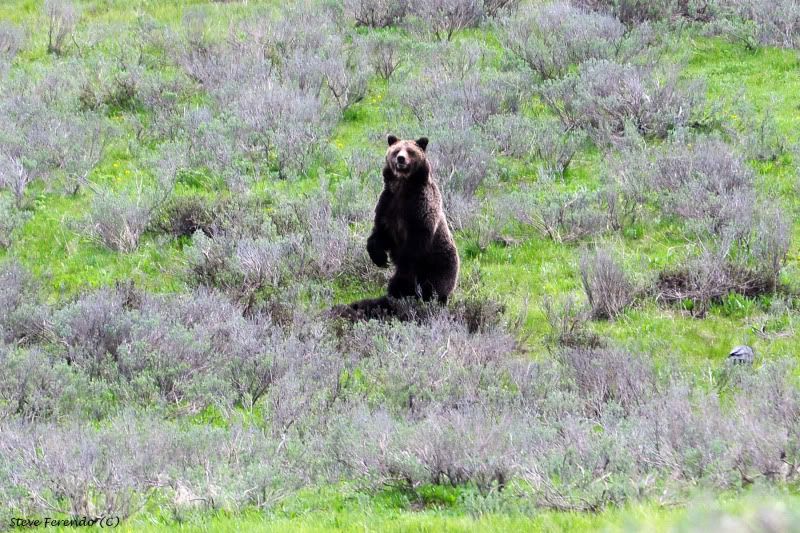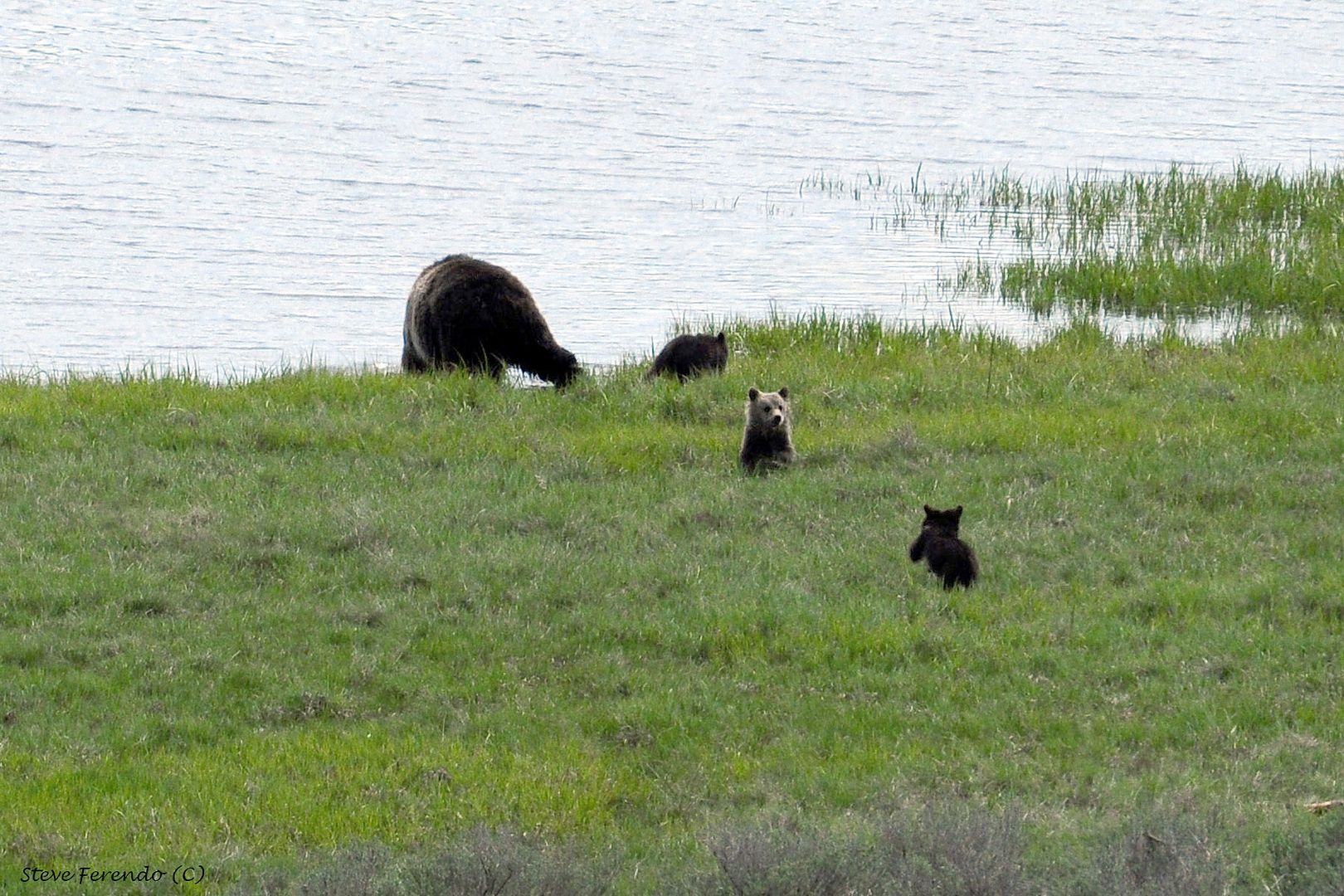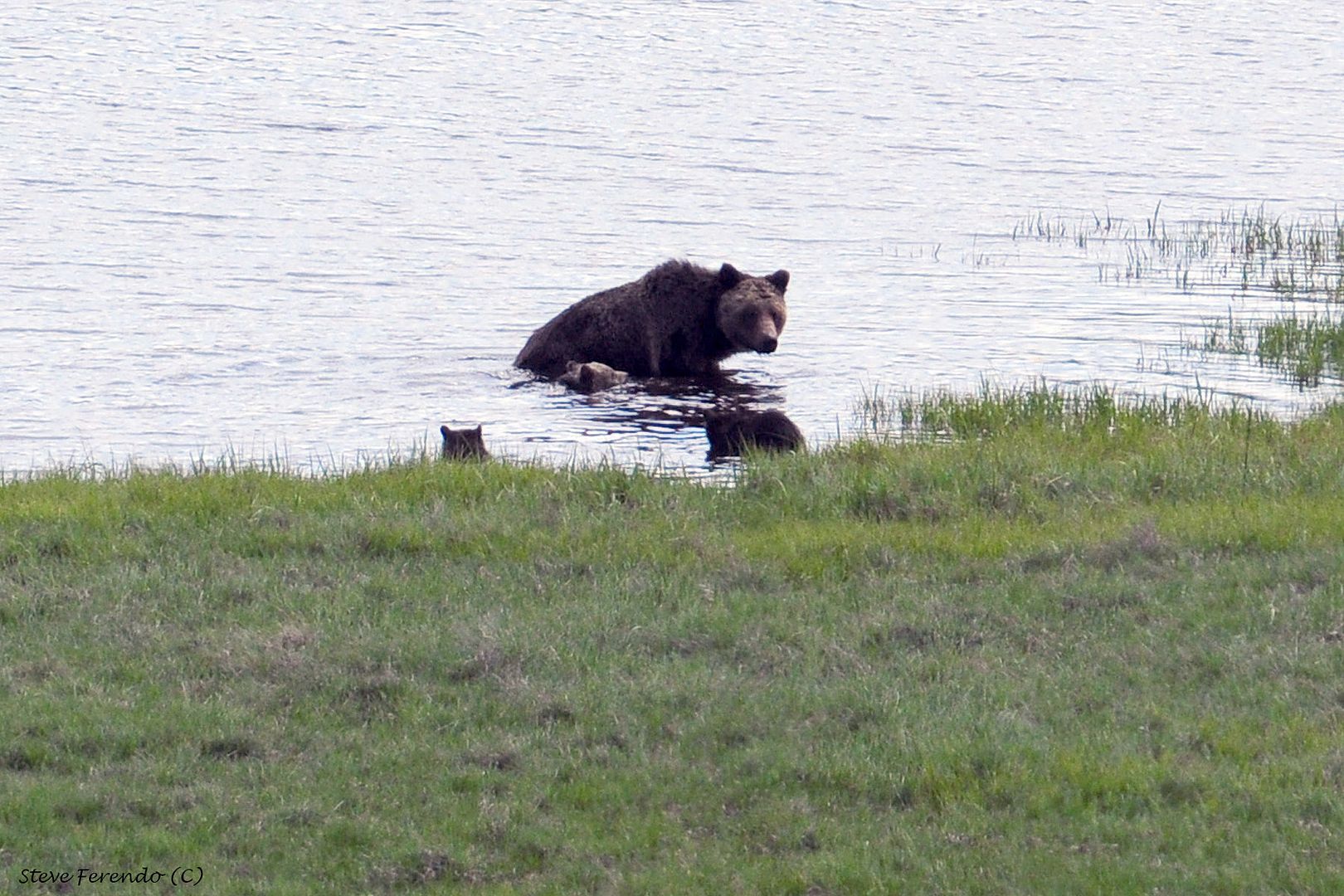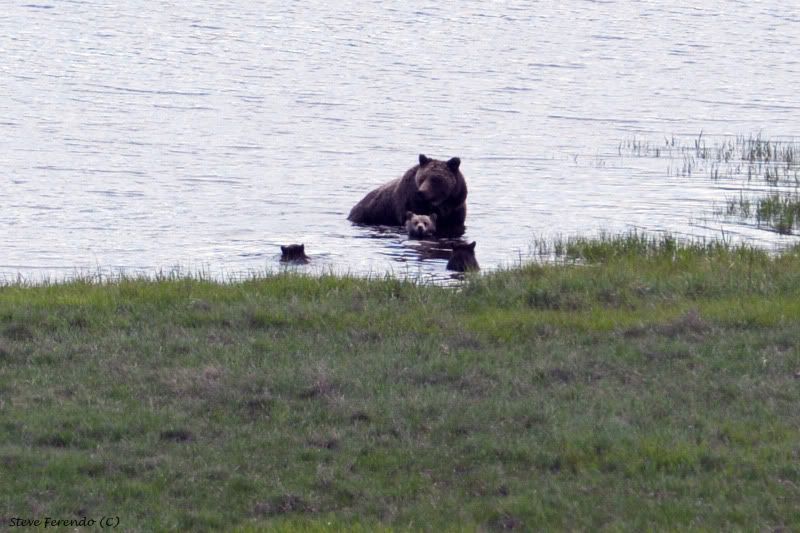 The next day this same family group crossed the road just in front of our car and created yet another "bear jam"...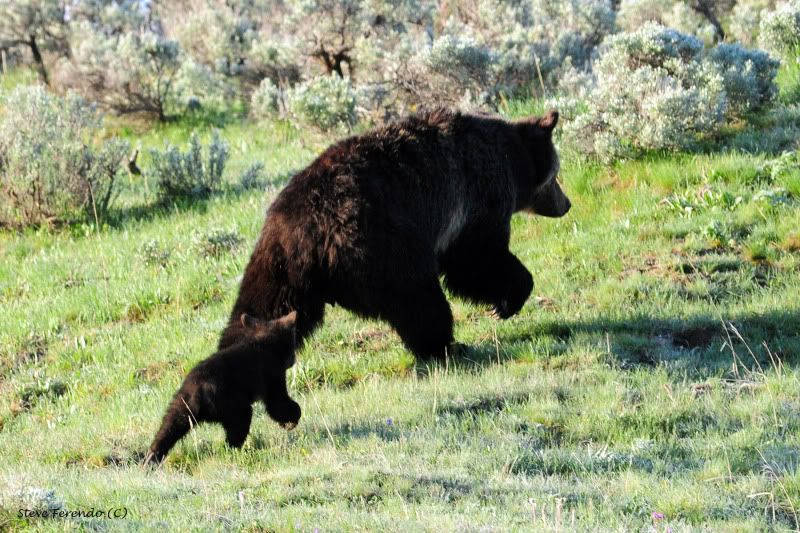 Time to stop for a snack and a nap...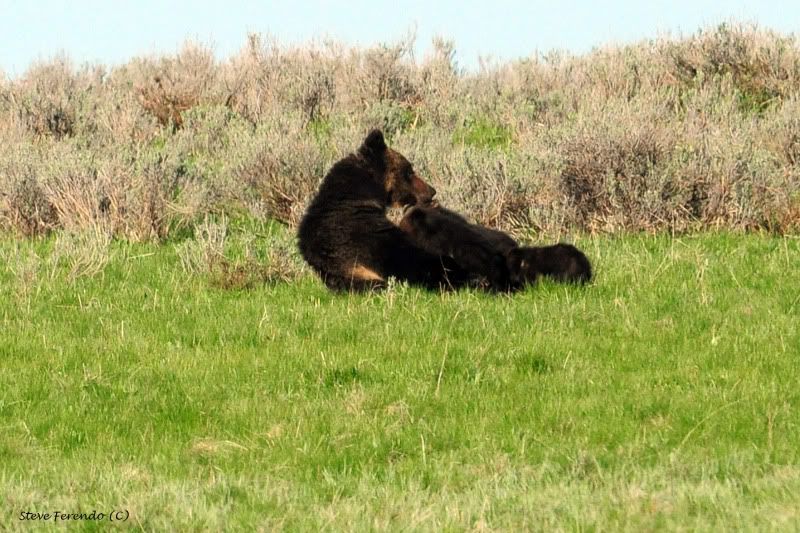 If these photos look familiar to you, it might be because you were there, at the bear jams, when they were taken. I handed out cards to several people who said they would like to see the photos when I put them on this site. If you were one of them I would like to hear from you. Thanks



Click on "Older Posts" below to see more of Natural World Through My Camera.