We enjoyed several black bear sightings in Yellowstone National Park during our visit this year. A cinnamon sow with one black, and one cinnamon cub, created quite a sensation in the Upper Terrace parking lot at Mammoth Hot Springs while we were there.
Here's mom and the black cub...the small white spots on their coats are snowflakes...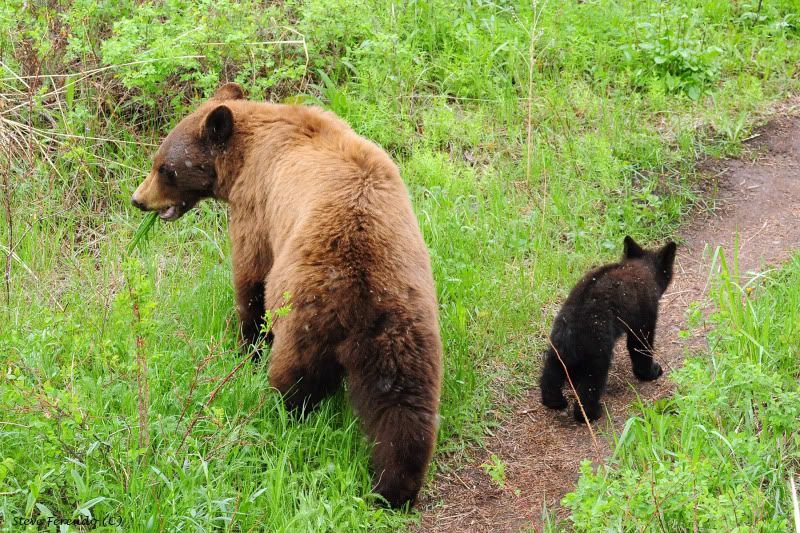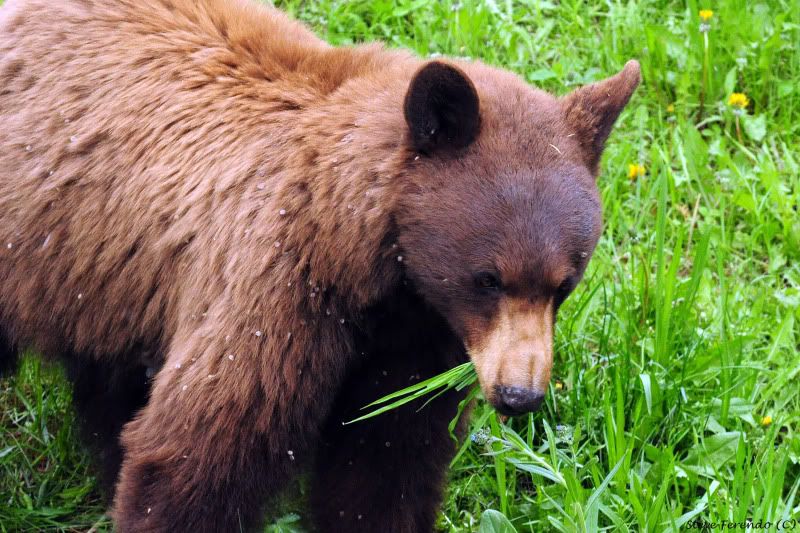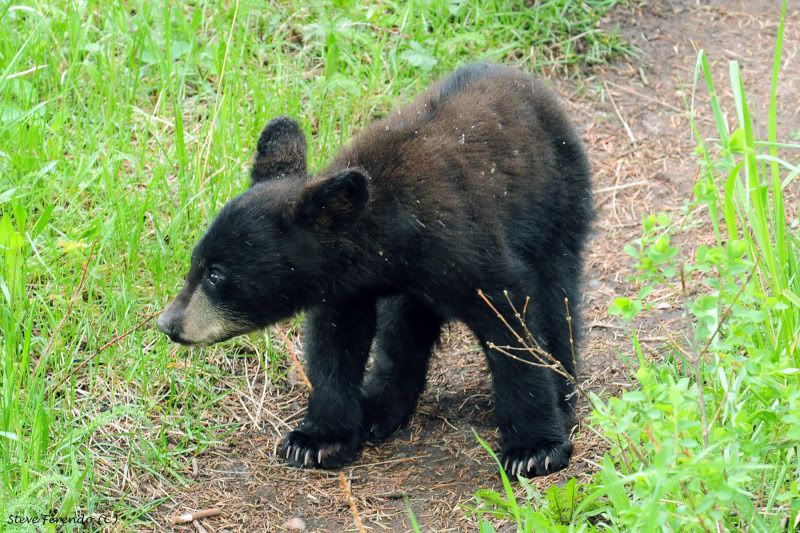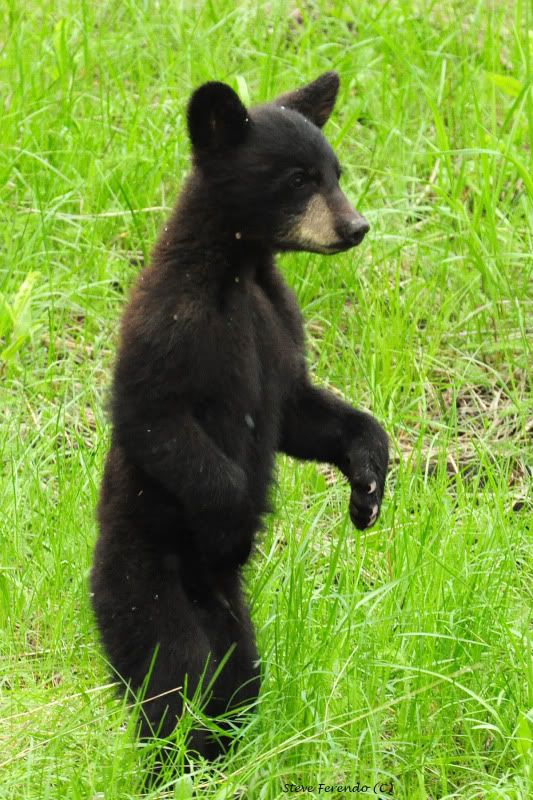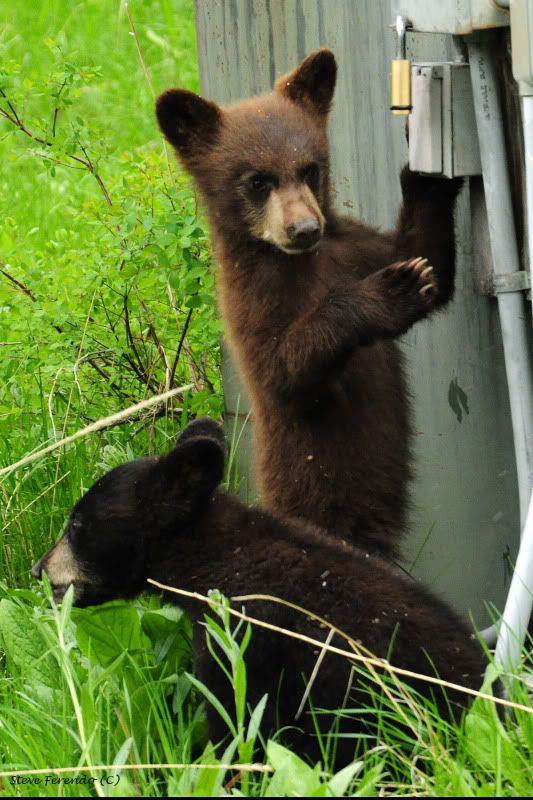 Looks like the cinnamon cub is giving hints to the black one in this photo...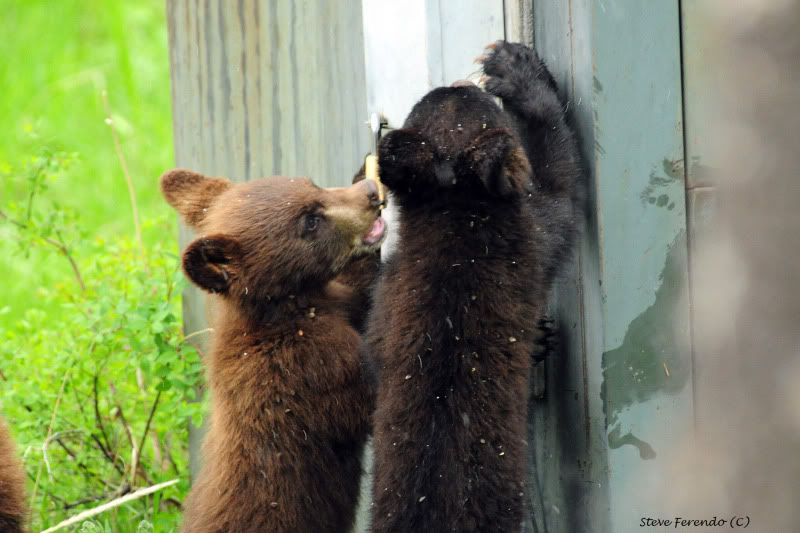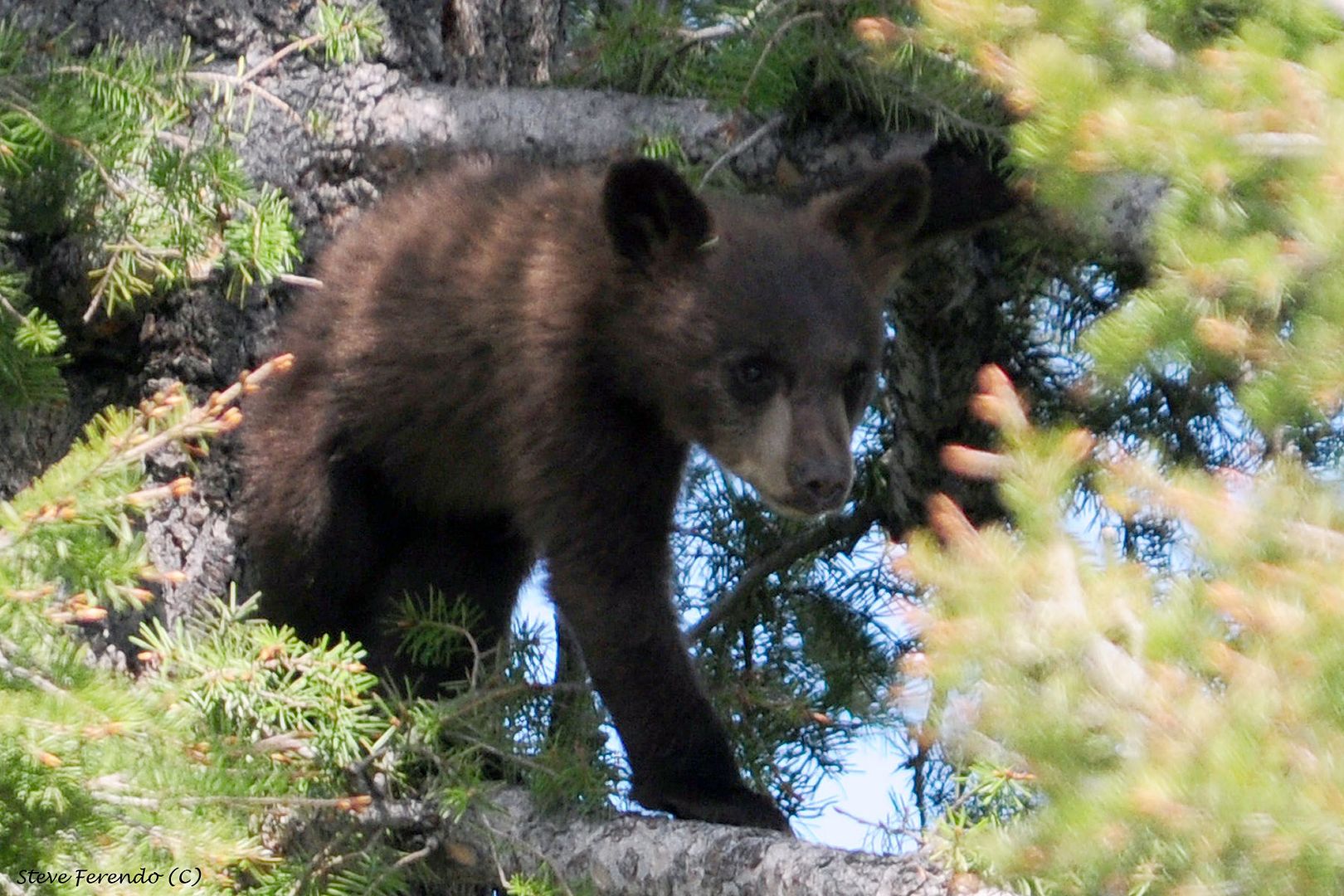 Keep checking back. I have a lots more bear photos to post. Thanks for looking.