One of the most easily identified elk sign is the mud wallow, scented with urine and droppings. Bull elk roll in wallows to cover their bodies with scent, creating bathtub-size depressions with low walls of displaced mud ringing their perimeters.
Receptive cow elk, drawn by the odor, will also roll and urinate in the wallow, indicating their willingness to mate. Elk that use these wallows may become so foul smelling that humans can easily detect their presence.
Elk also roll in mud wallows to loosen their dead winter coats and help dislodge annoying parasites. A coating of mud also provides some protection from insects.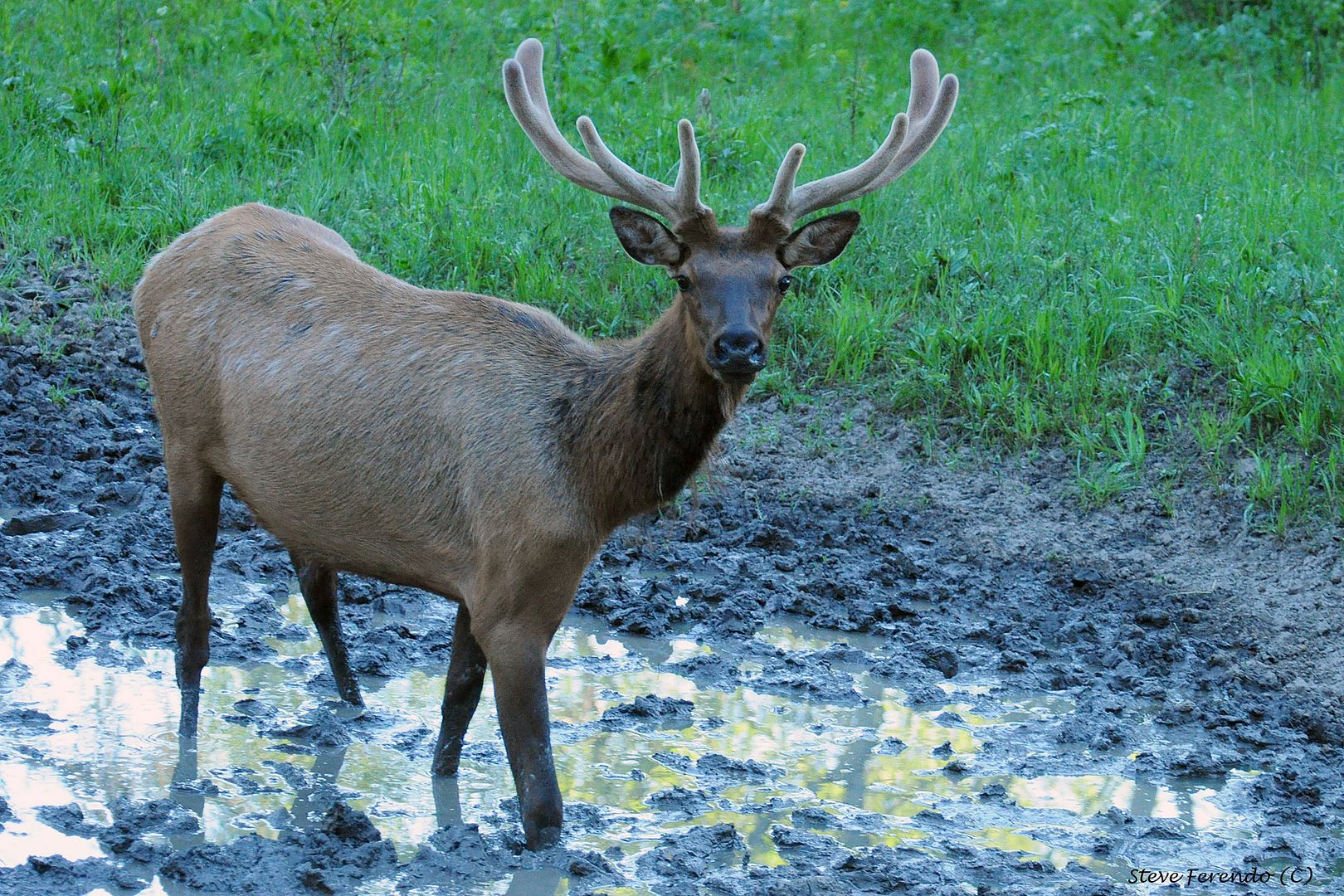 Mud wallows are musky smelling and have light-colored hairs lining their bottoms as well as fresh hoofprints all around. Abandoned wallows will likely be filled with water.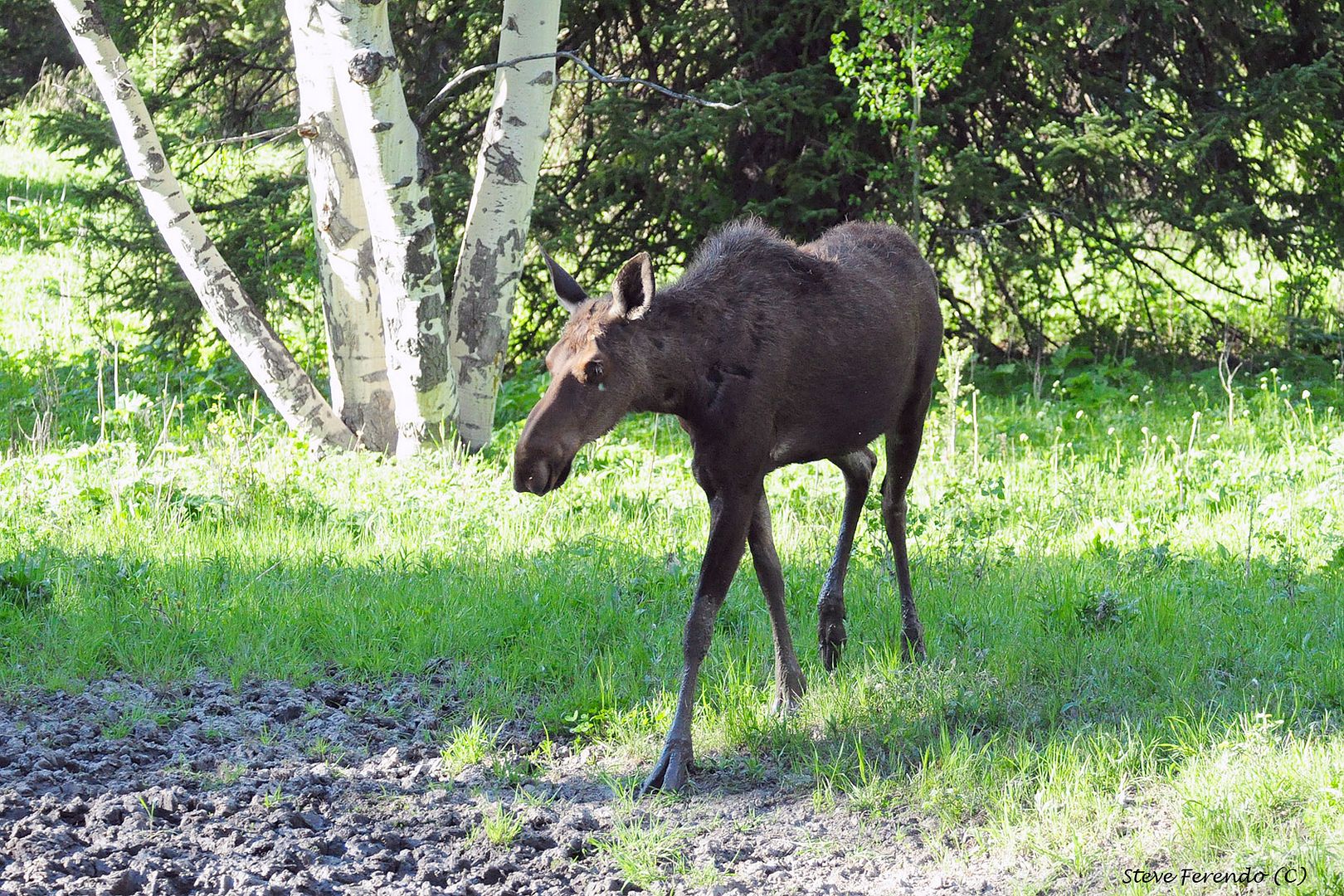 Moose also create wallows and both cows and bulls use them during the breeding season. Until I had the opportunity to take these photographs I did not know that elk and moose would share a wallow.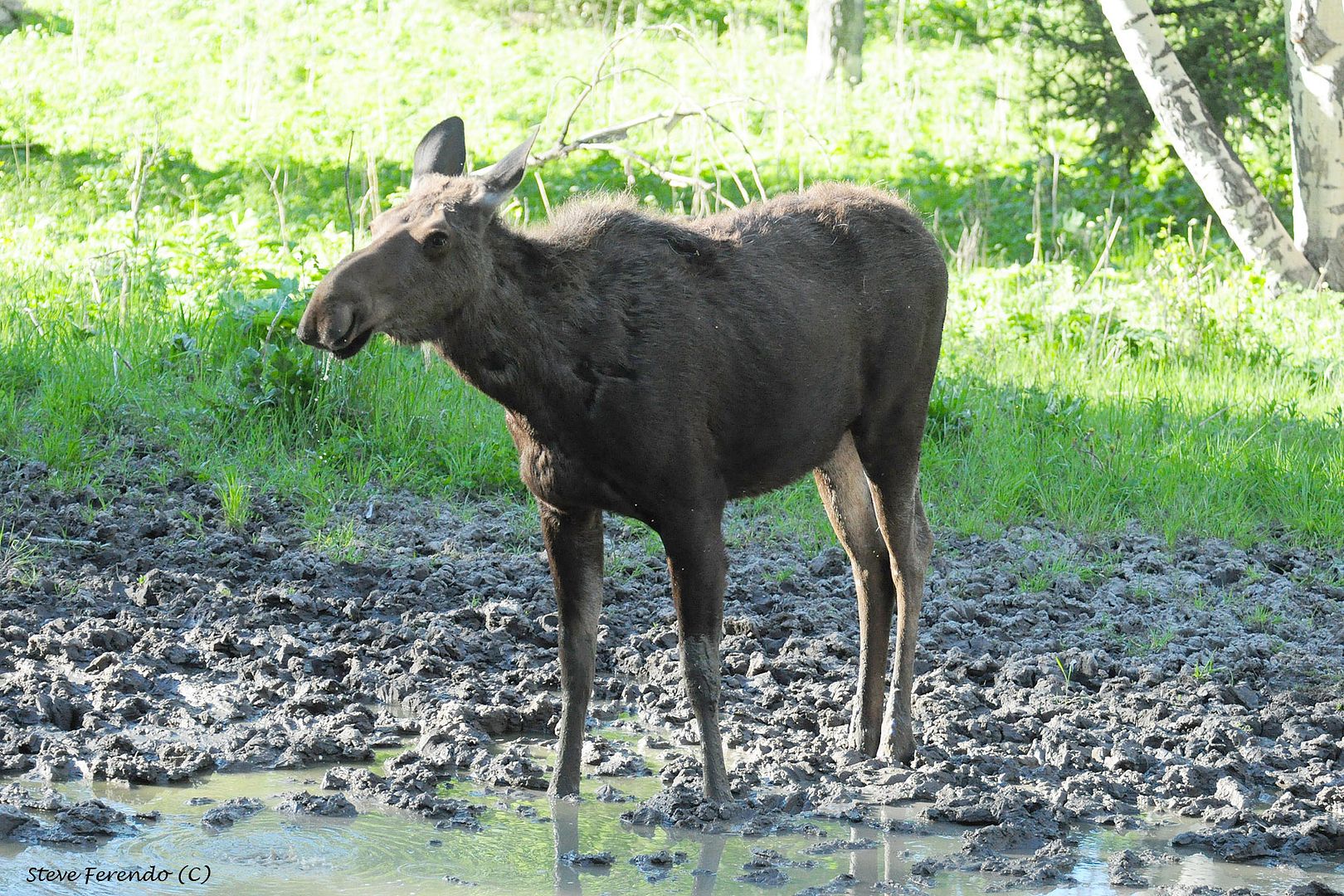 Two Ocean Lake Road is located in Grand Teton National Park, off Pacific Creek Road.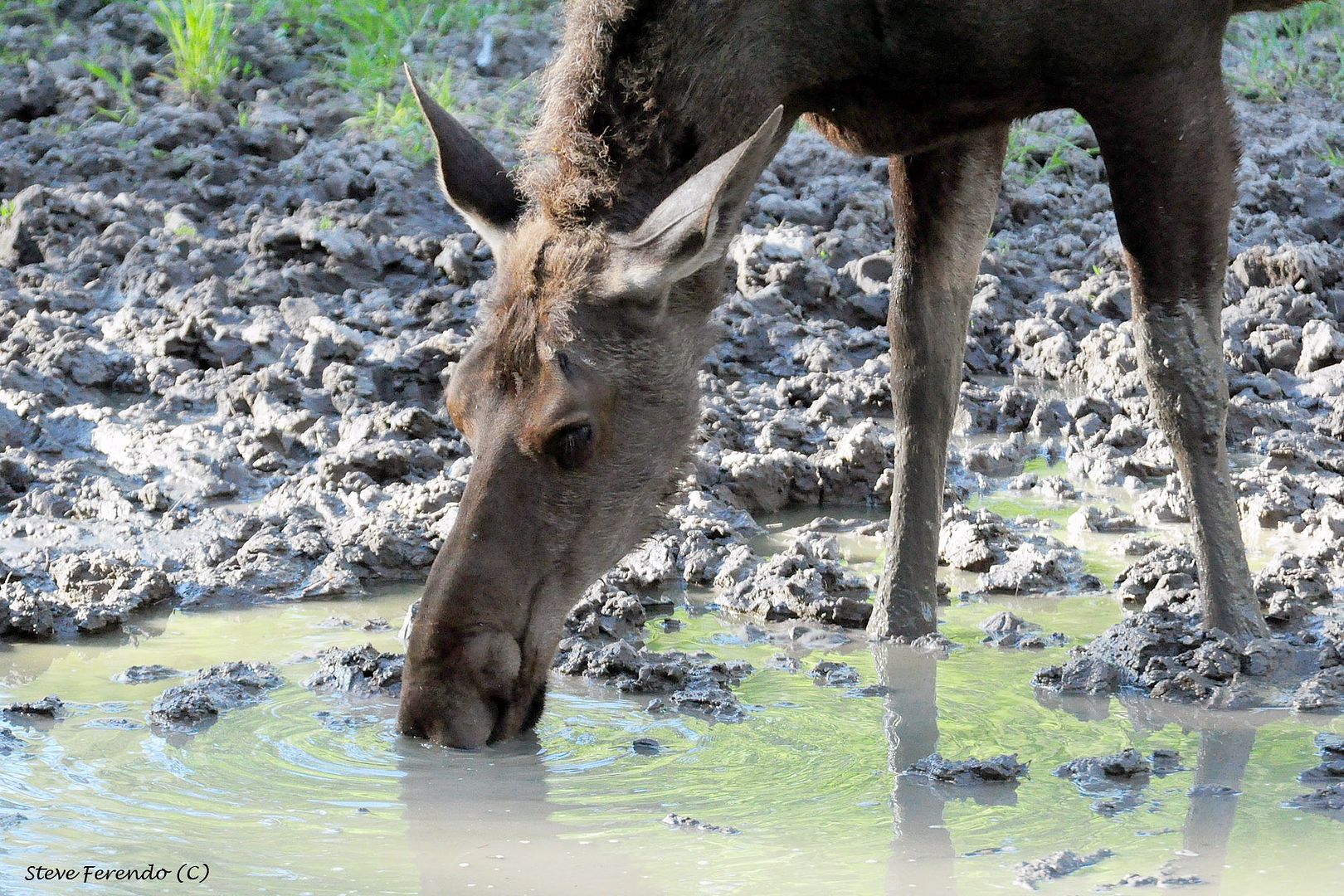 Click on "Older Posts" below to see more of "Natural World" Through My Camera.