As I feared, the turtle nest that I photographed yesterday was discovered by a hungry predator and the eggs were devoured...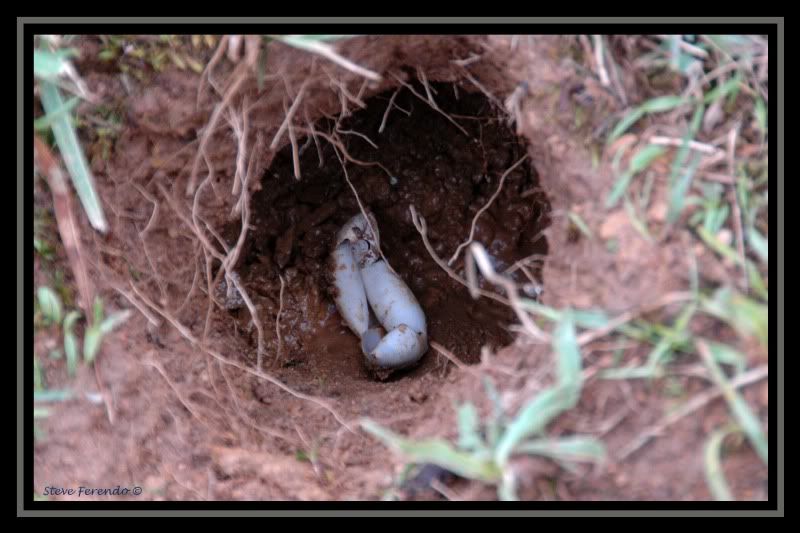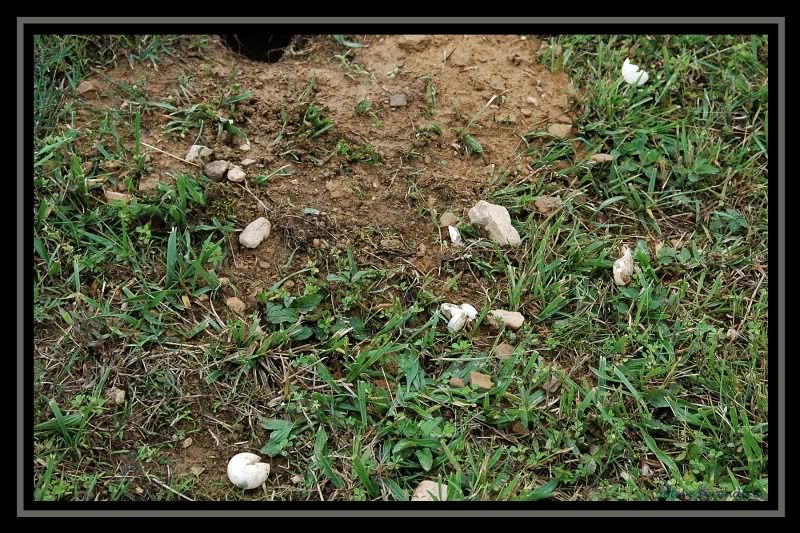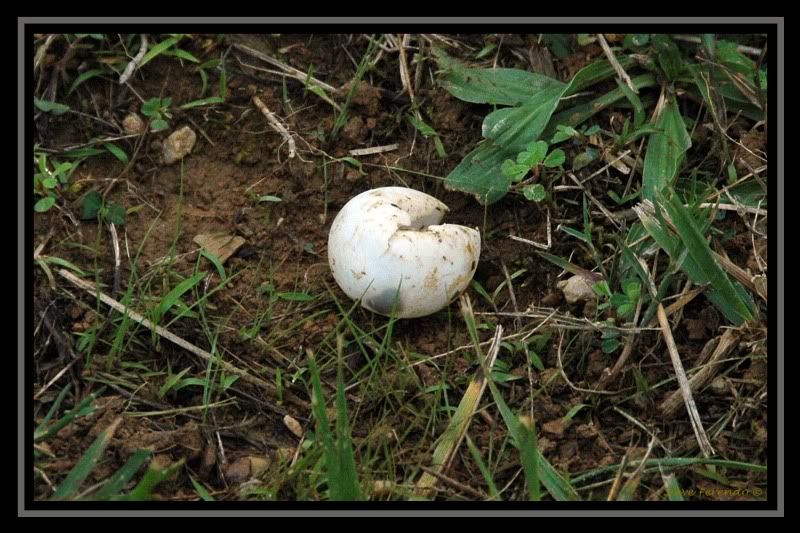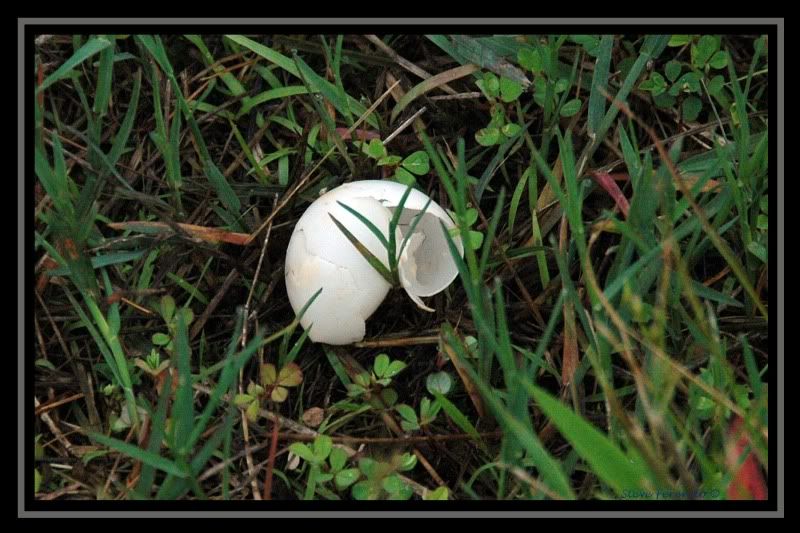 I was able to observe two Red Fox kits for a time as they played near their den...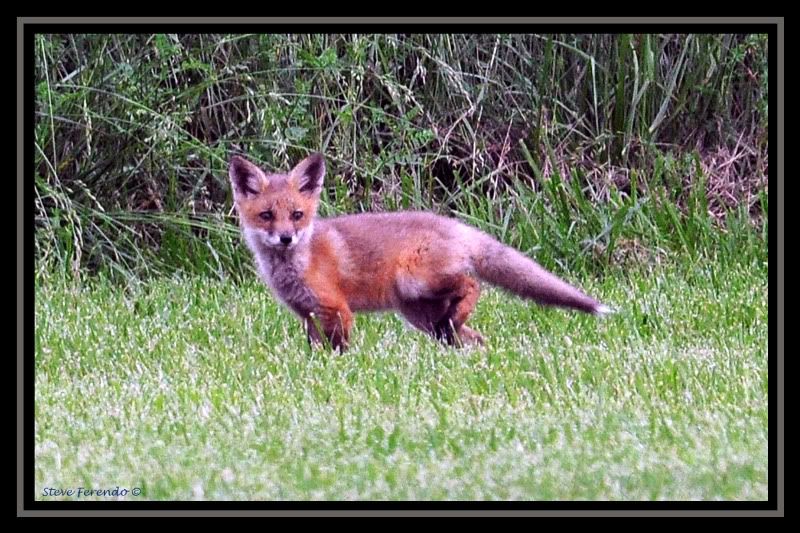 And, on a final, positive note, in the short time that I was present I saw three more snapping turtles searching for nesting sites. I know that sea turtles nest at the same time to ensure survival of at least some of their young but I did not know that snapping turtles shared this characteristic...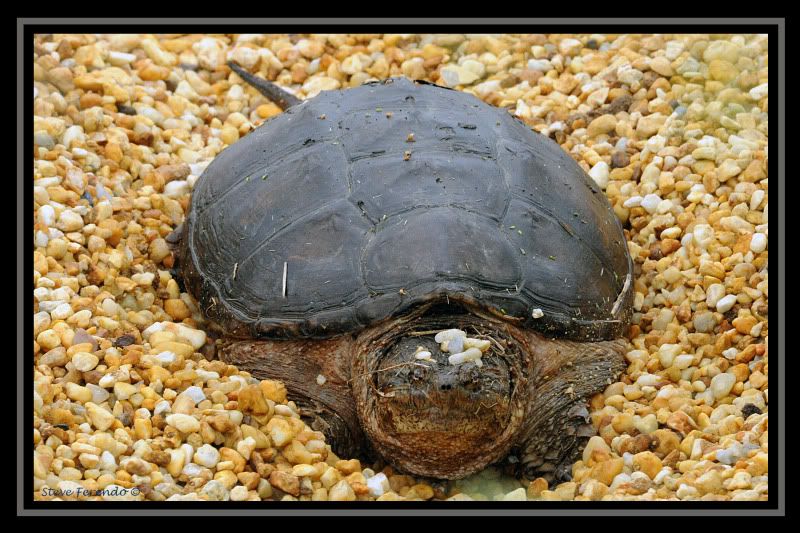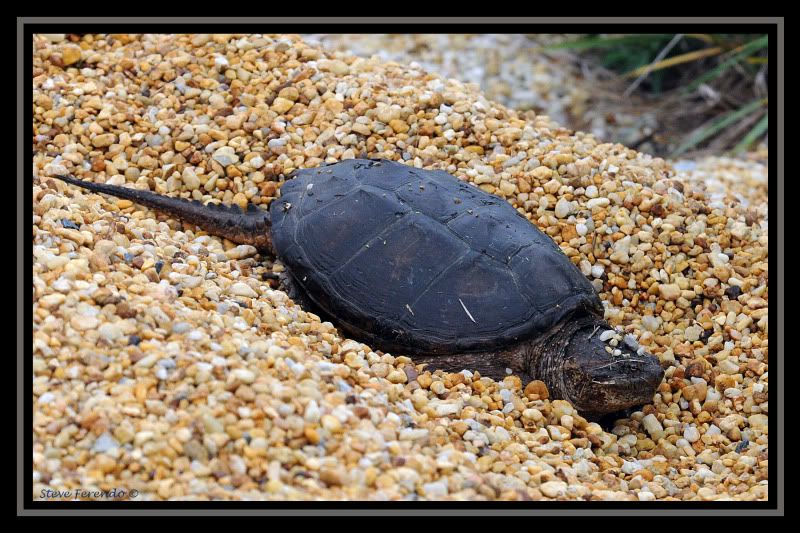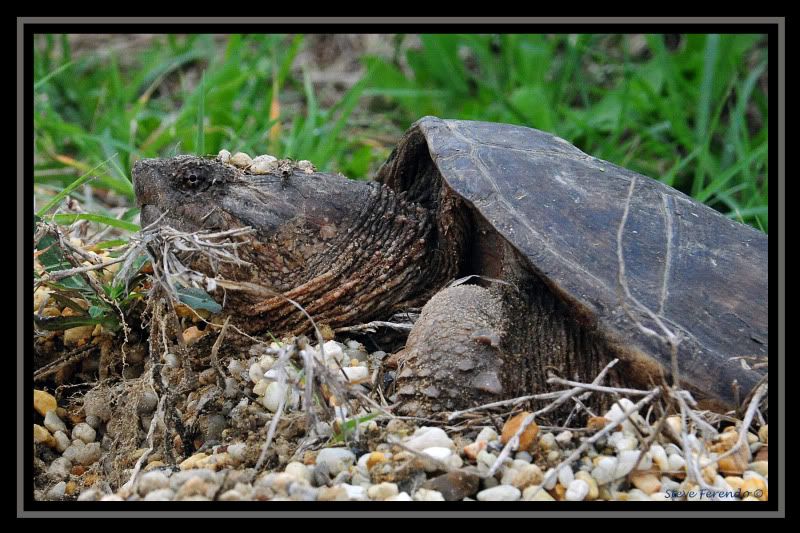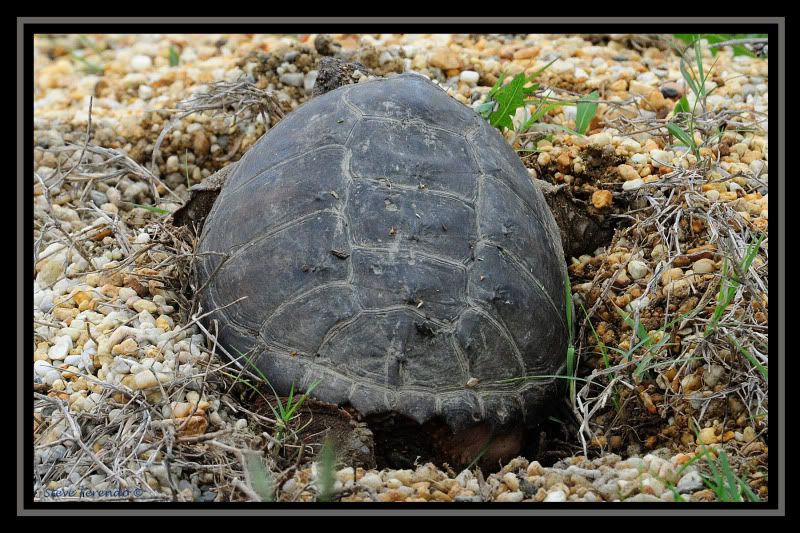 Note the "pebble adornment" on the turtles head...it must be the fashion this year. And the "circle of life" continues...