The blog has been averaging over 400 views each day recently, so for those who are new visitors I want to point out the "search" feature on the right side of the page. You can search for a particular animal, bird or location that has been posted on the blog by using the search function.
Many of the bears in the area have emerged from hibernation and the boars are on the prowl for receptive females. Being in the right place at the right time is the key to obtaining photos.
We have seen three black bears, but only one was black. The other two were cinnamon phase coloration...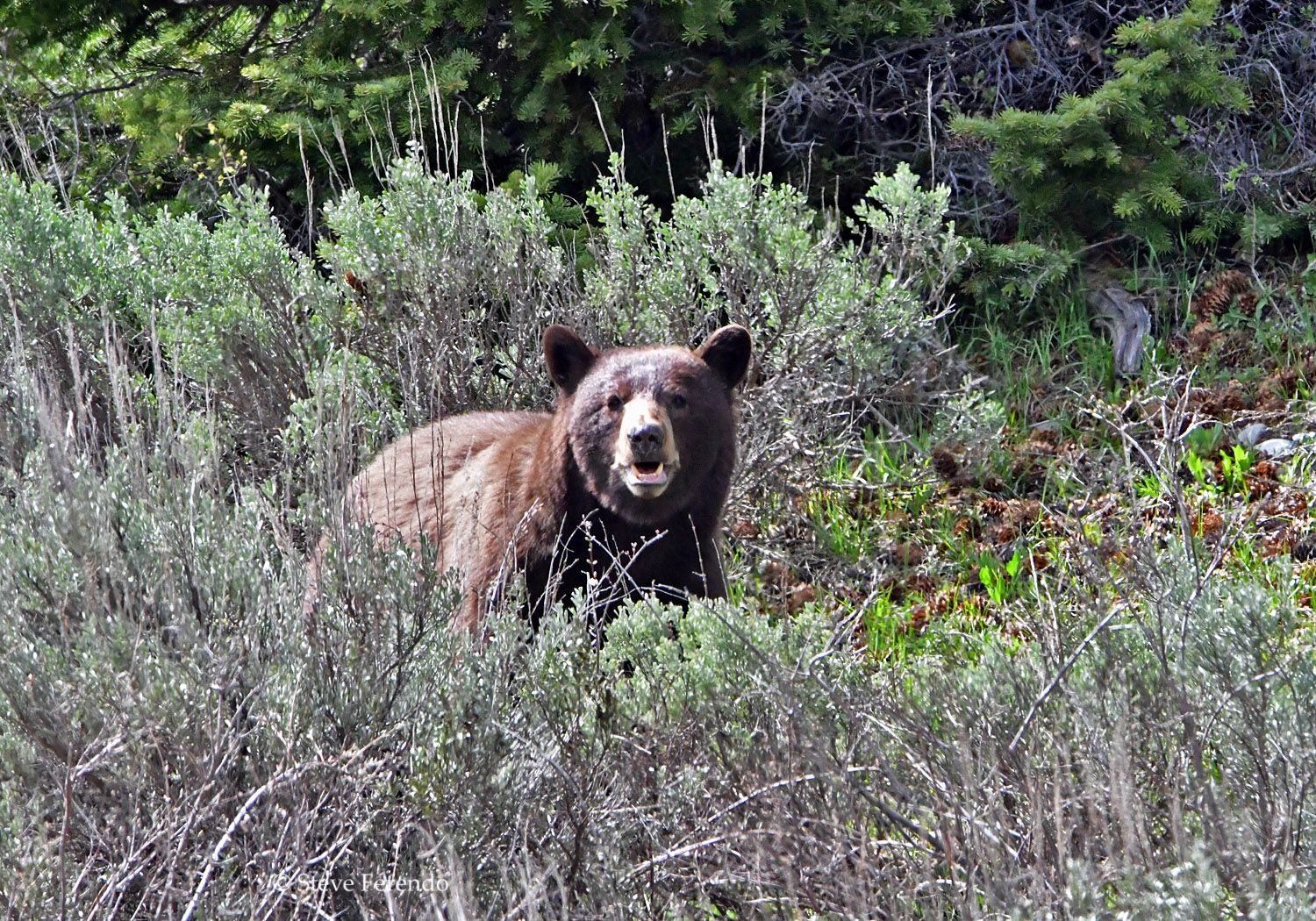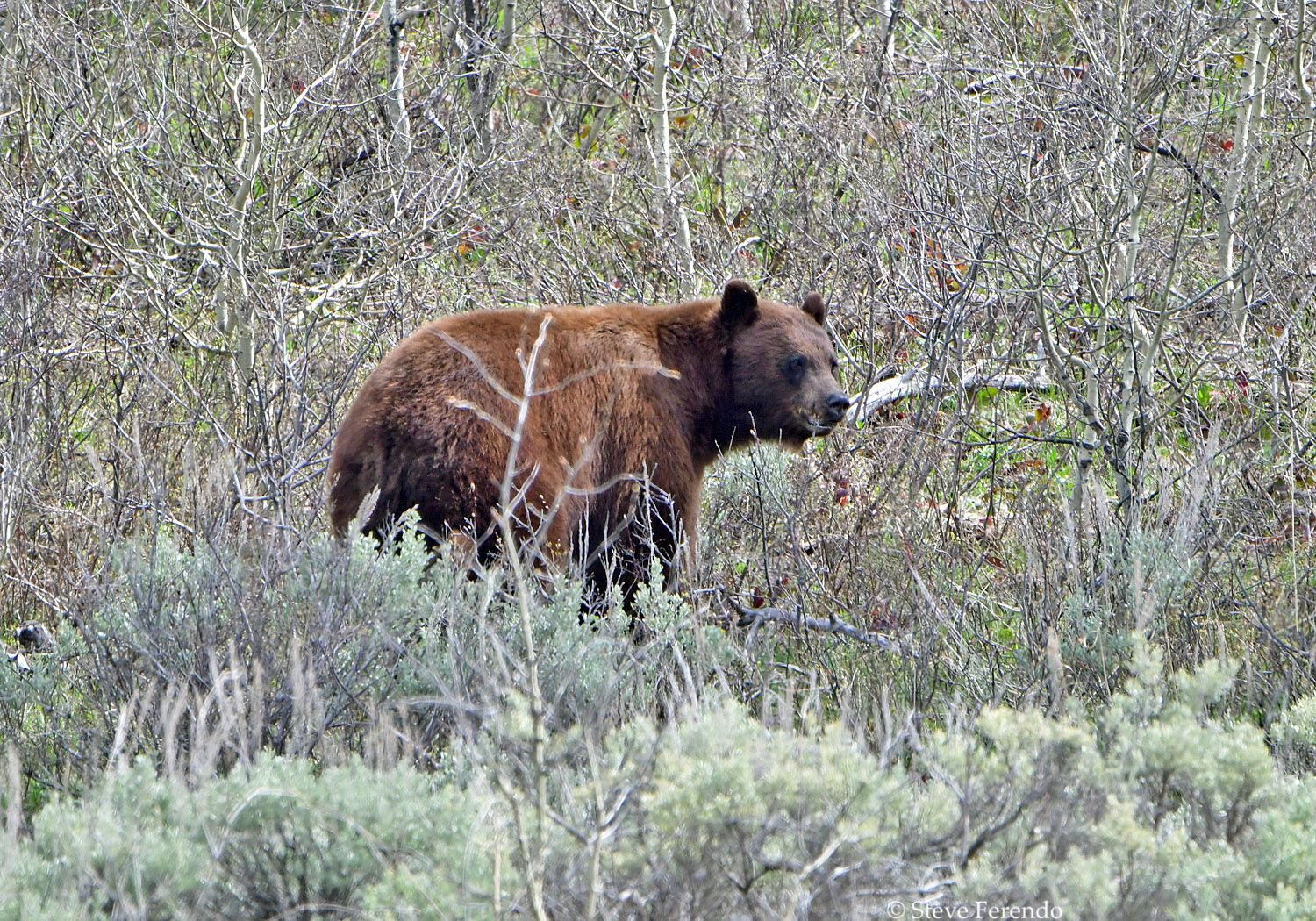 Often the grizzly bears are visible but good photographs are not possible due to vegetation or distance...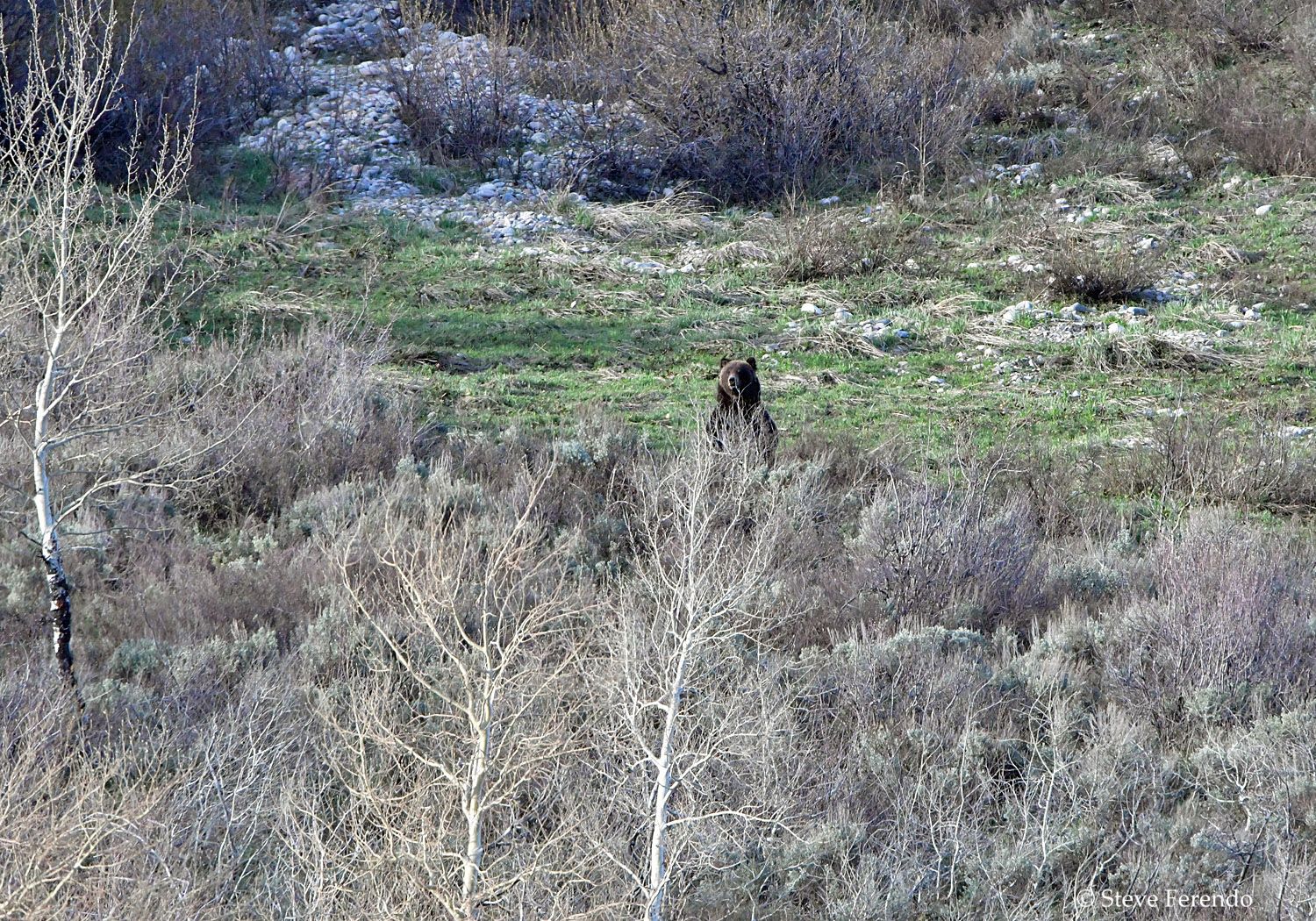 Sometimes one gets lucky and a grizzly appears close and in the open...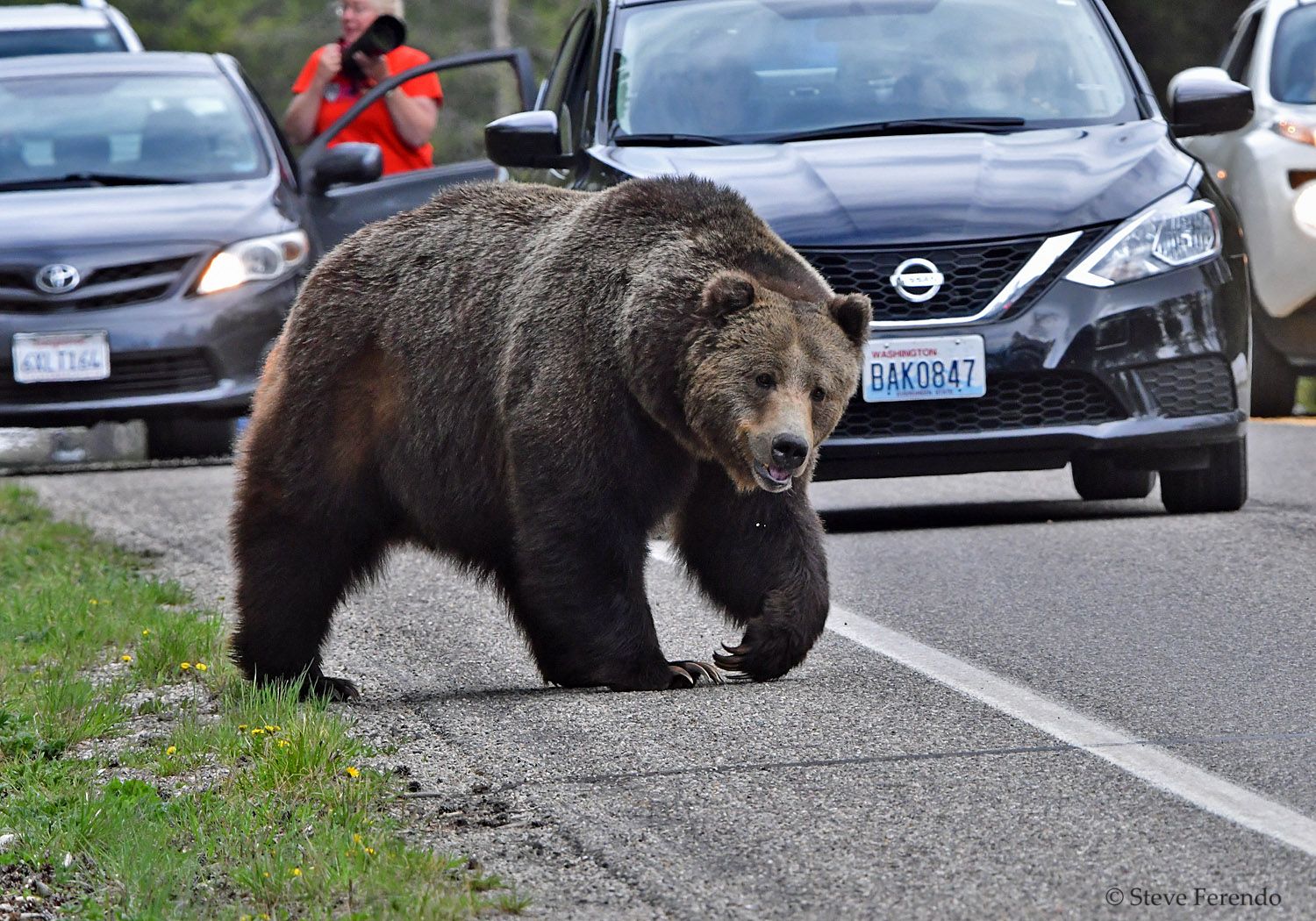 This large boar is called "Bruno" locally and is a favorite with visitors...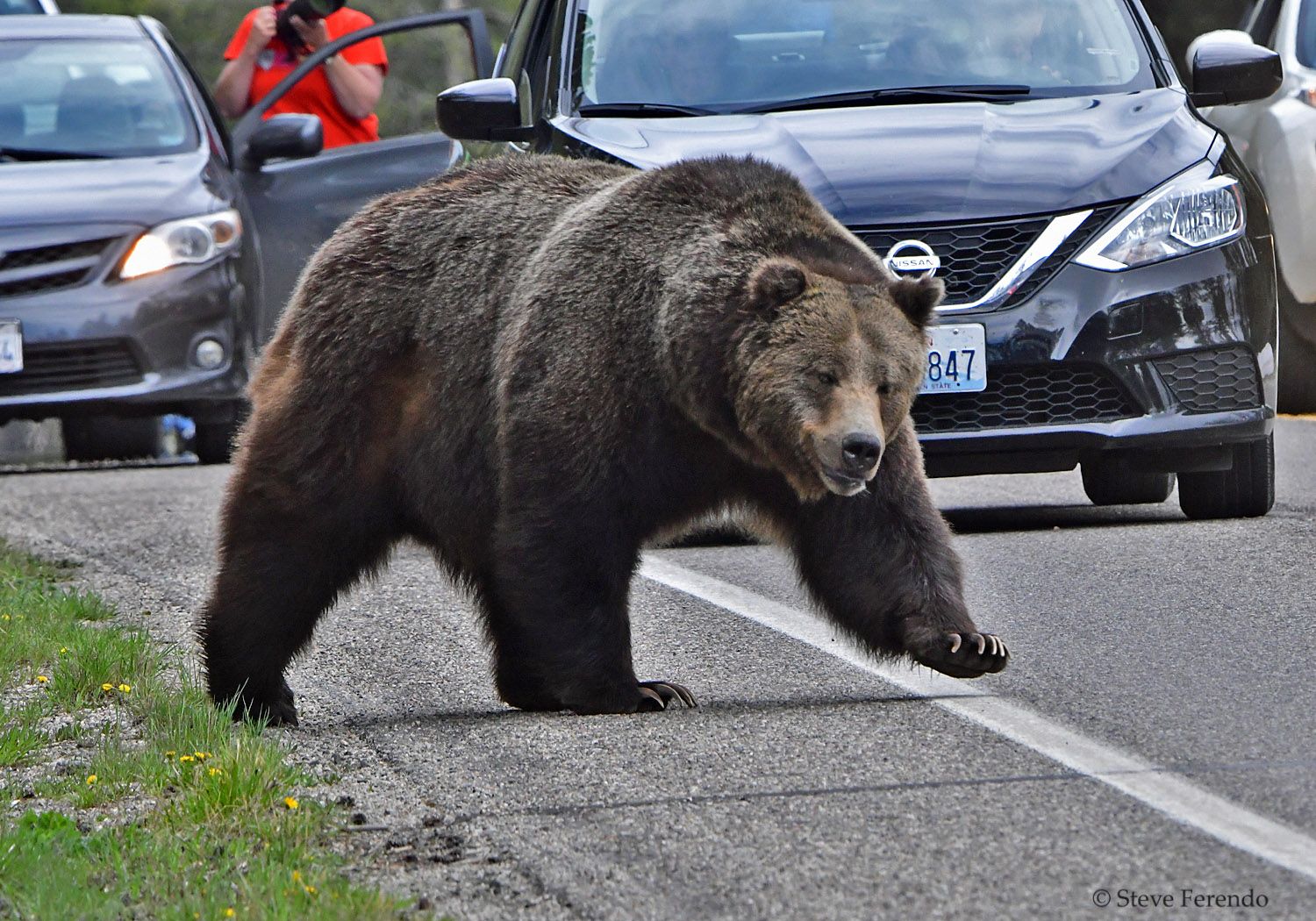 In this case, he was doggedly in pursuit of a female that had kicked her two year old cubs out and will be available to breed this spring...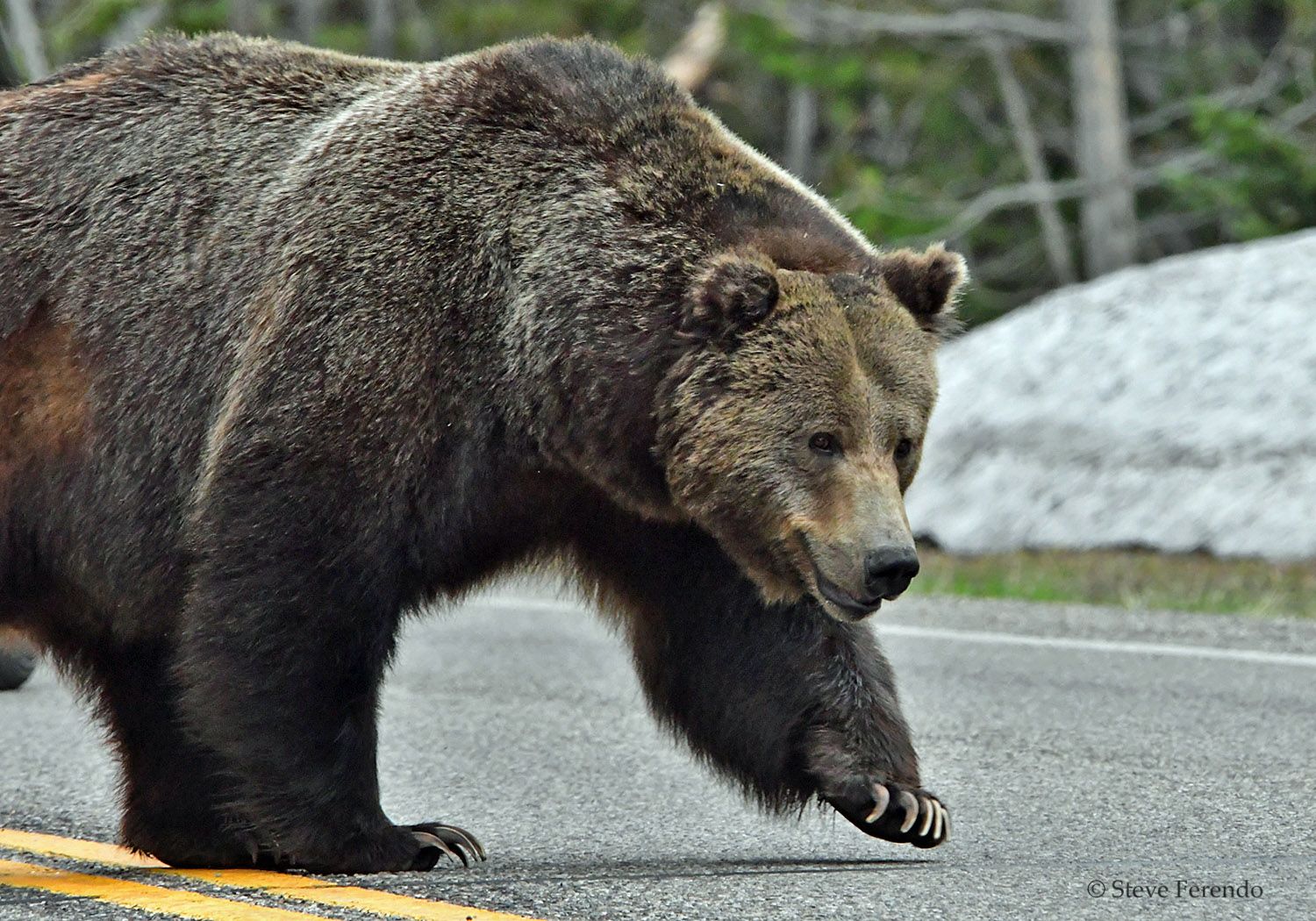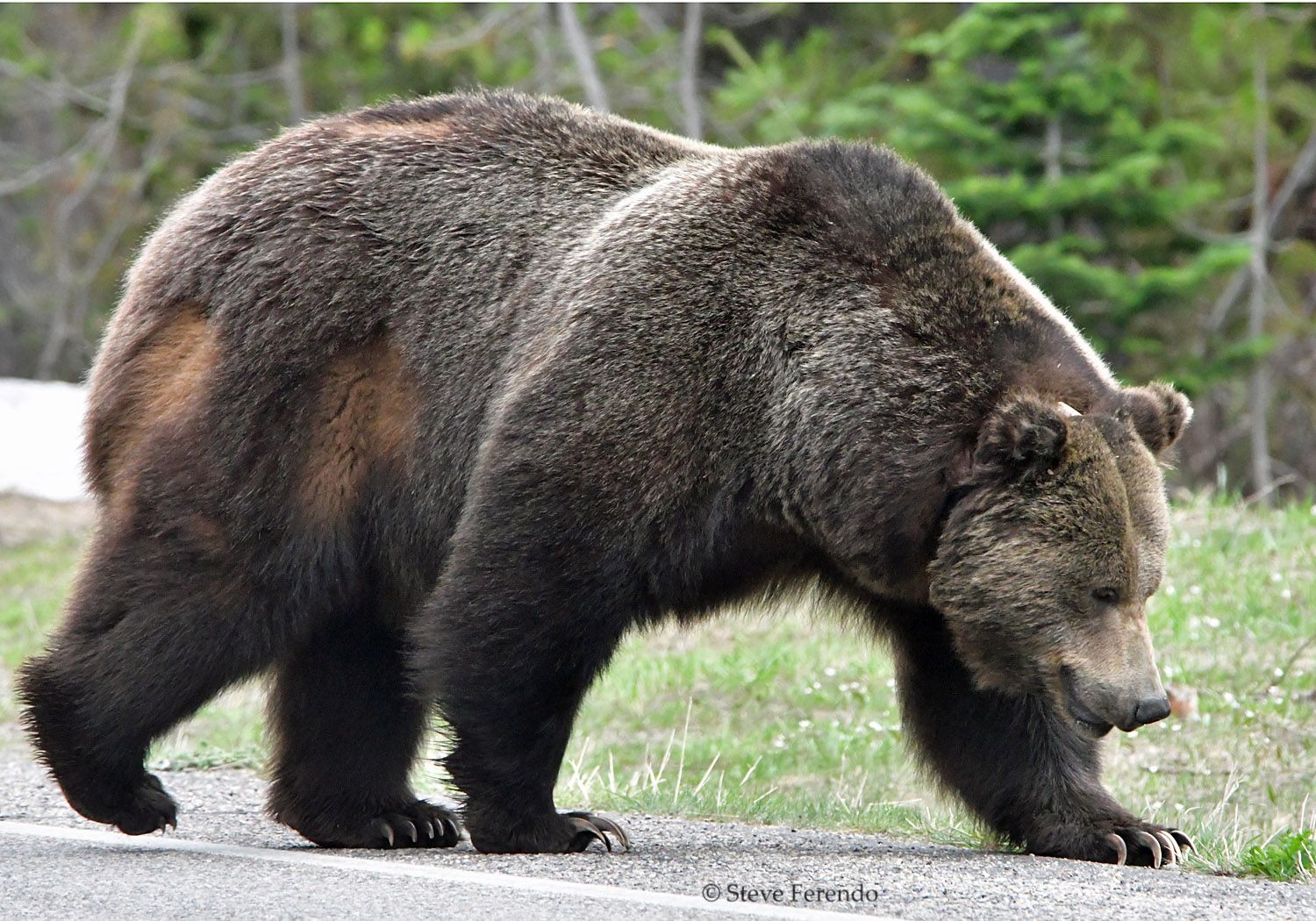 After crossing the road and travelling through a pine forest he emerged into a sage brush flat, still following the female...
Eventually, the trail led him to the Snake River where he continued his pursuit, out of sight of onlookers...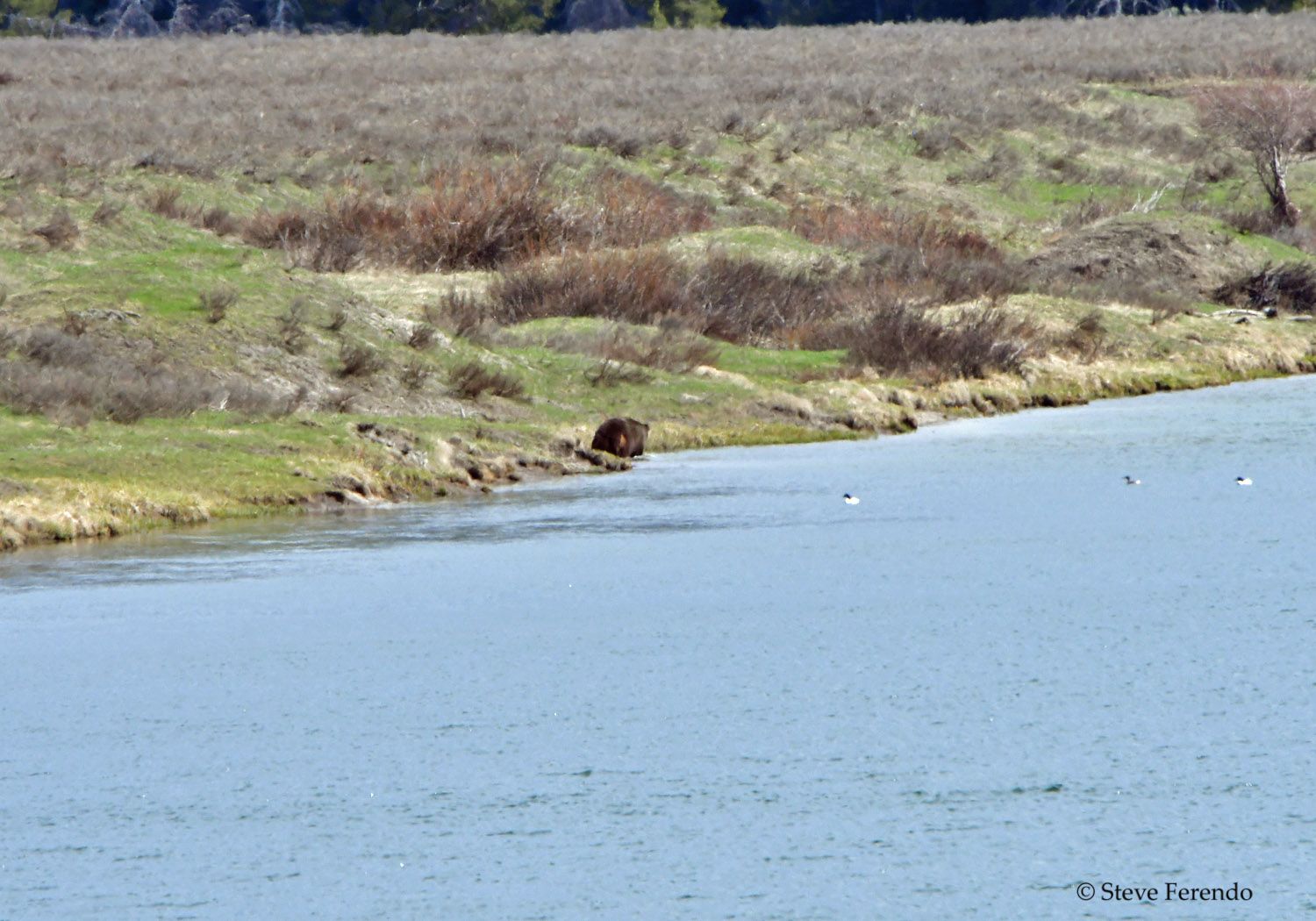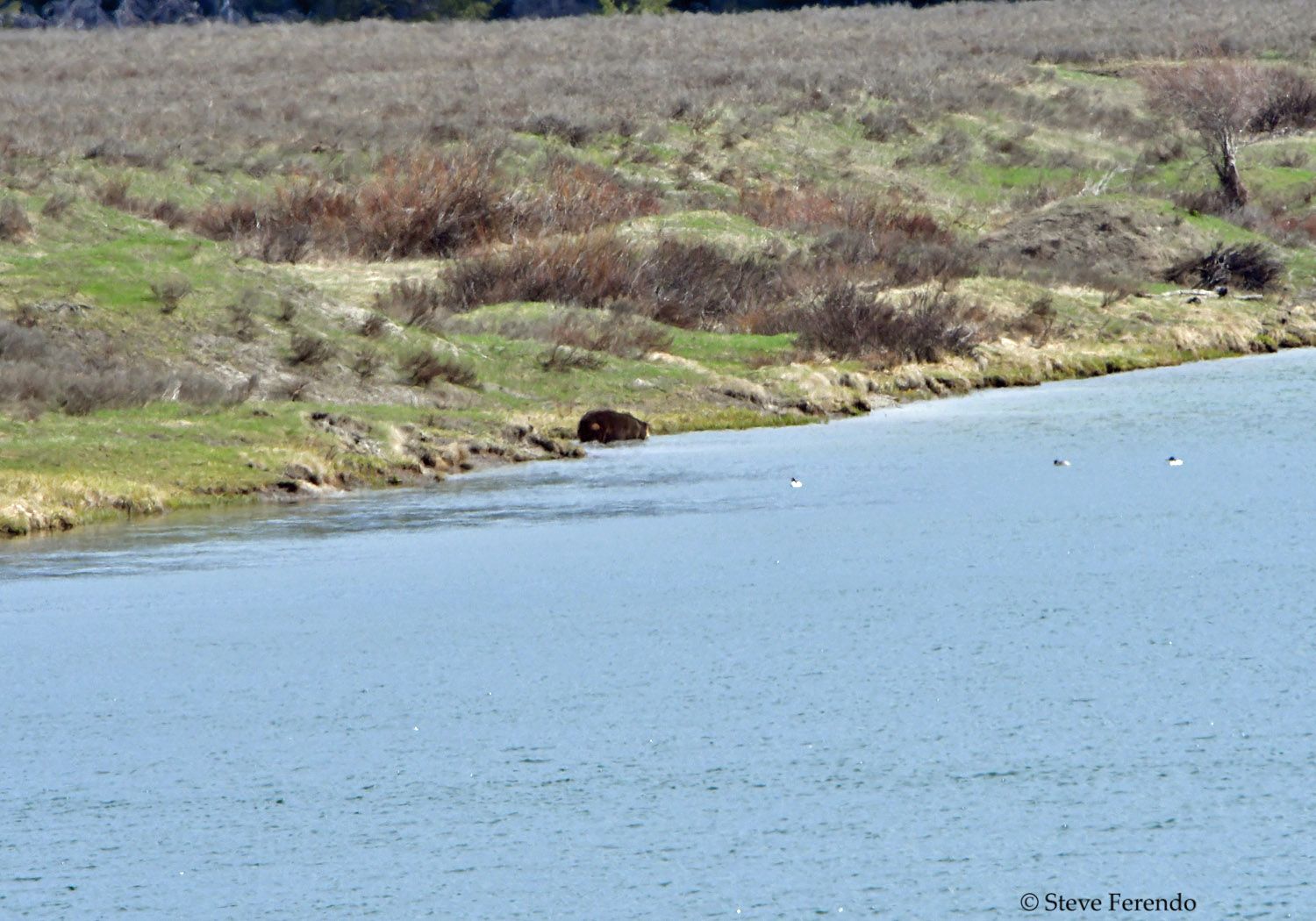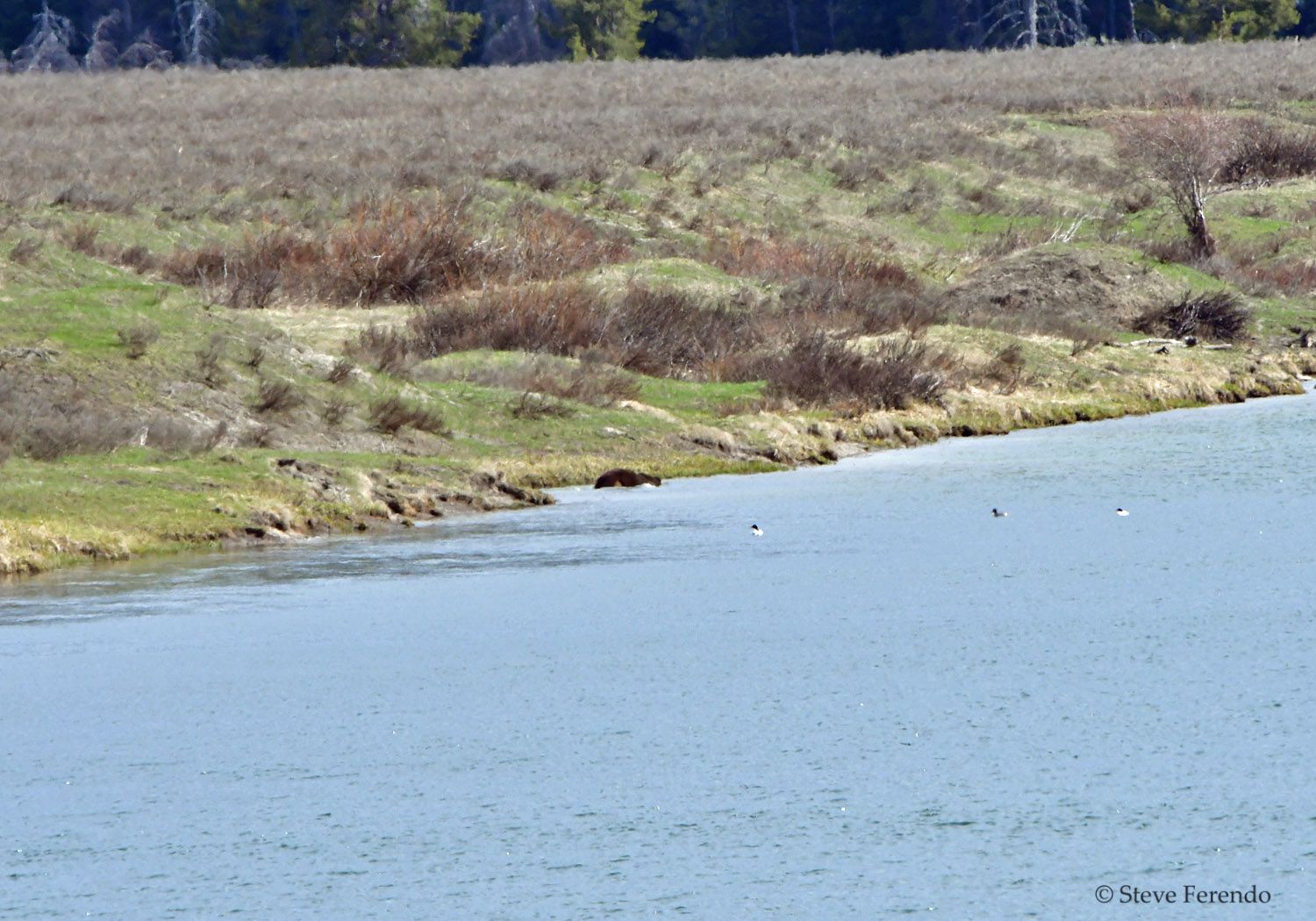 Thanks for visiting, be well, and come back soon.