It is always a pleasant surprise to locate an owl. Great horned owls are the largest species in our area...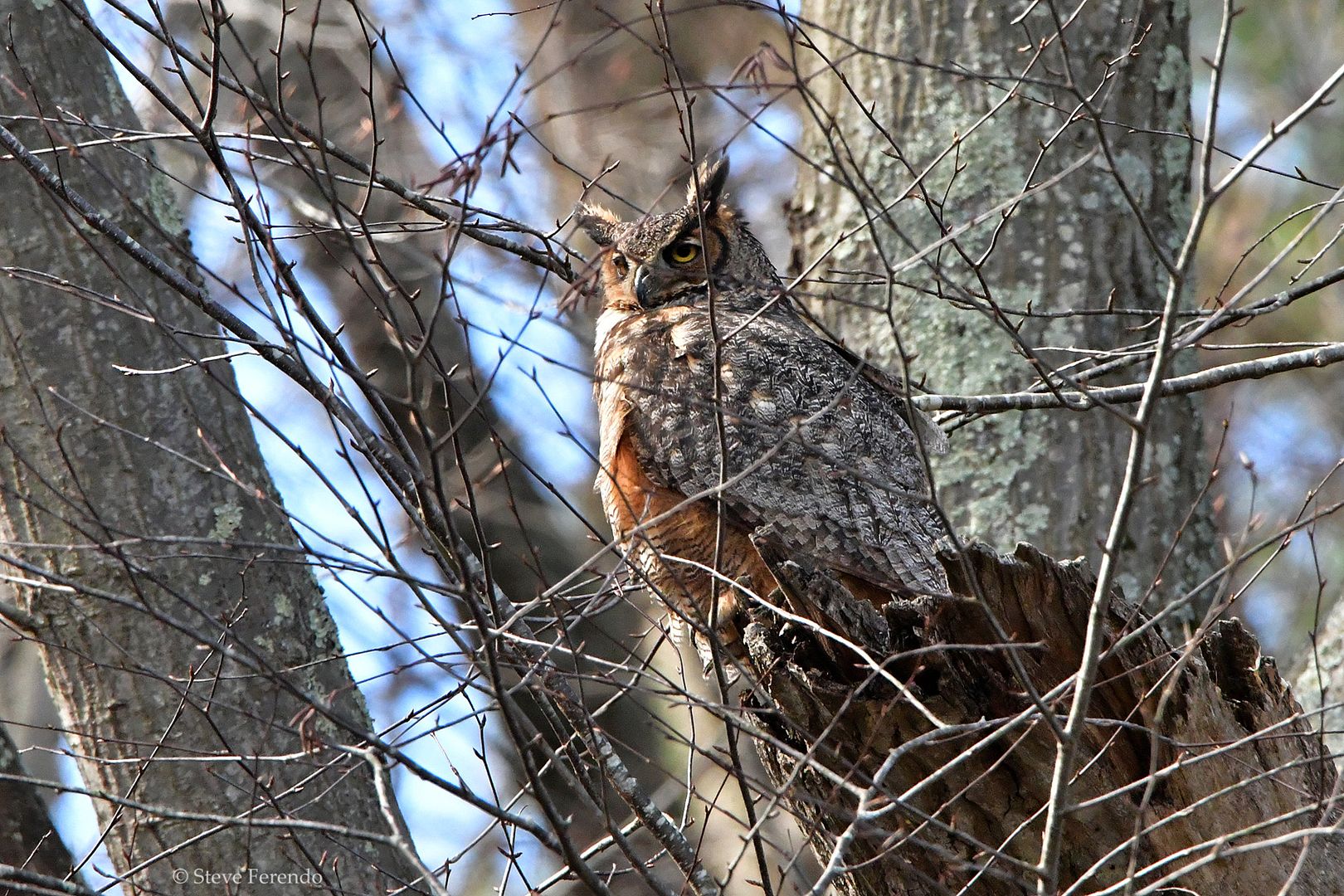 It is especially exciting when there are young ones present...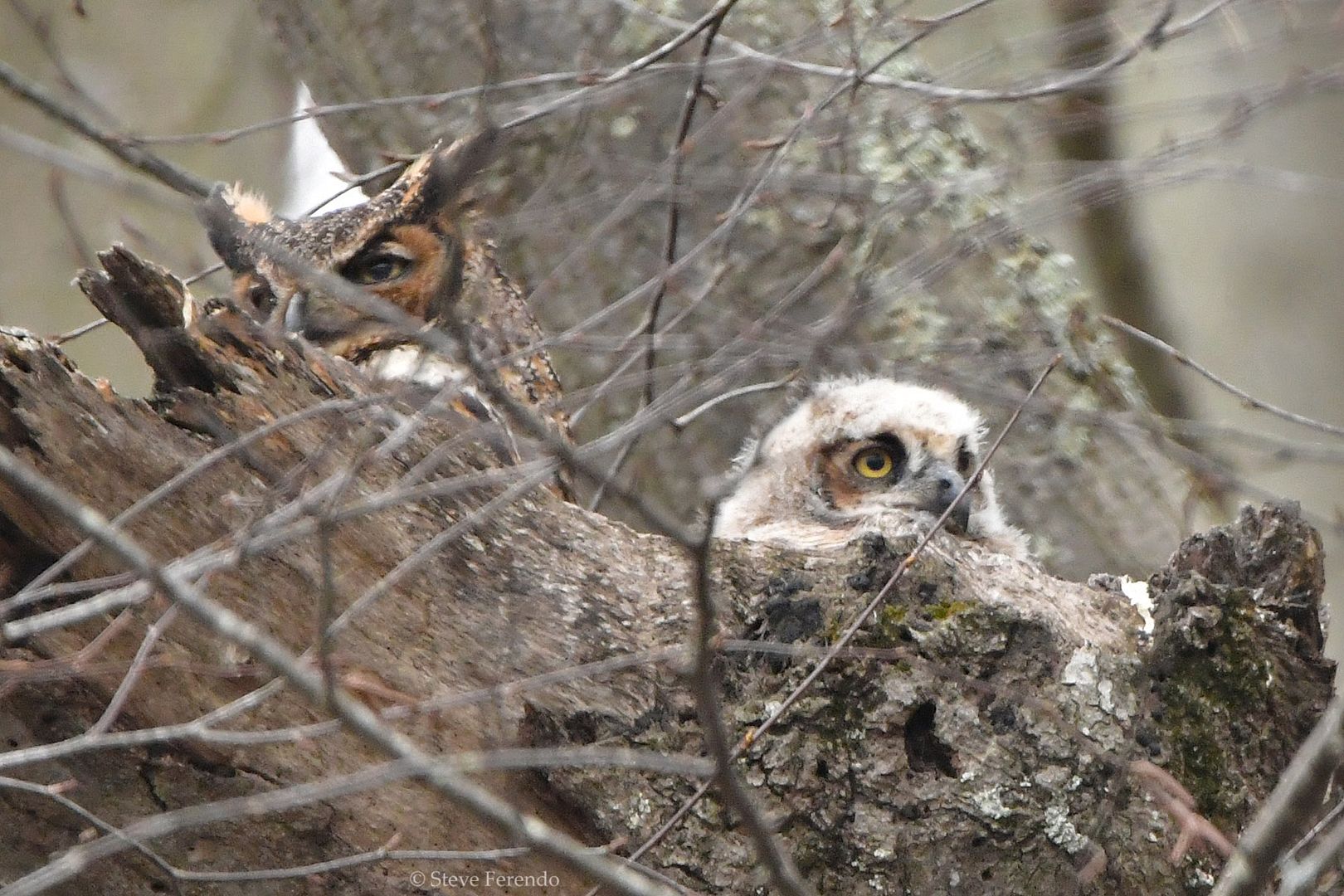 The adult delicately feeds the young one...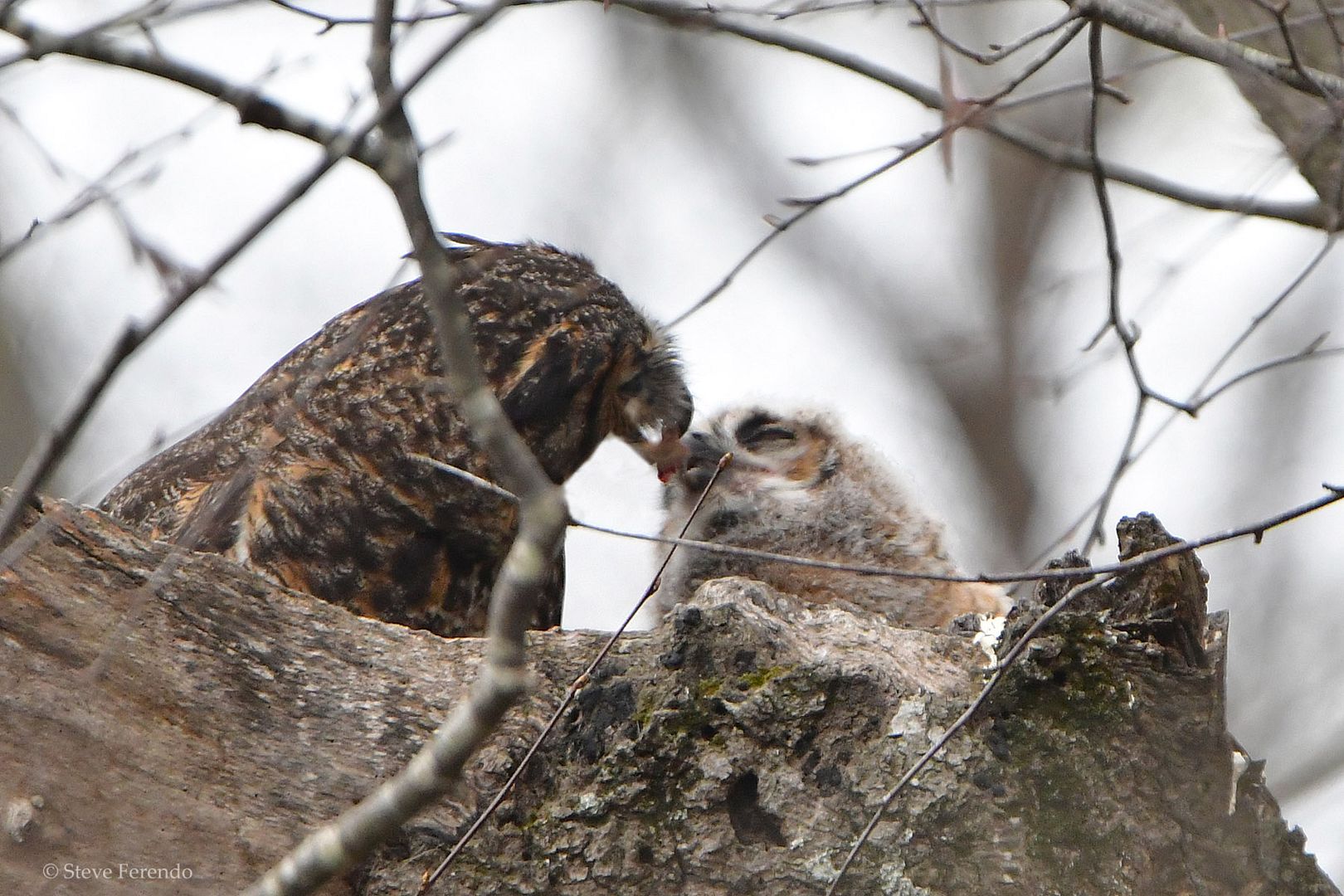 Here it holds a morsel of food waiting to feed another bite to the chick...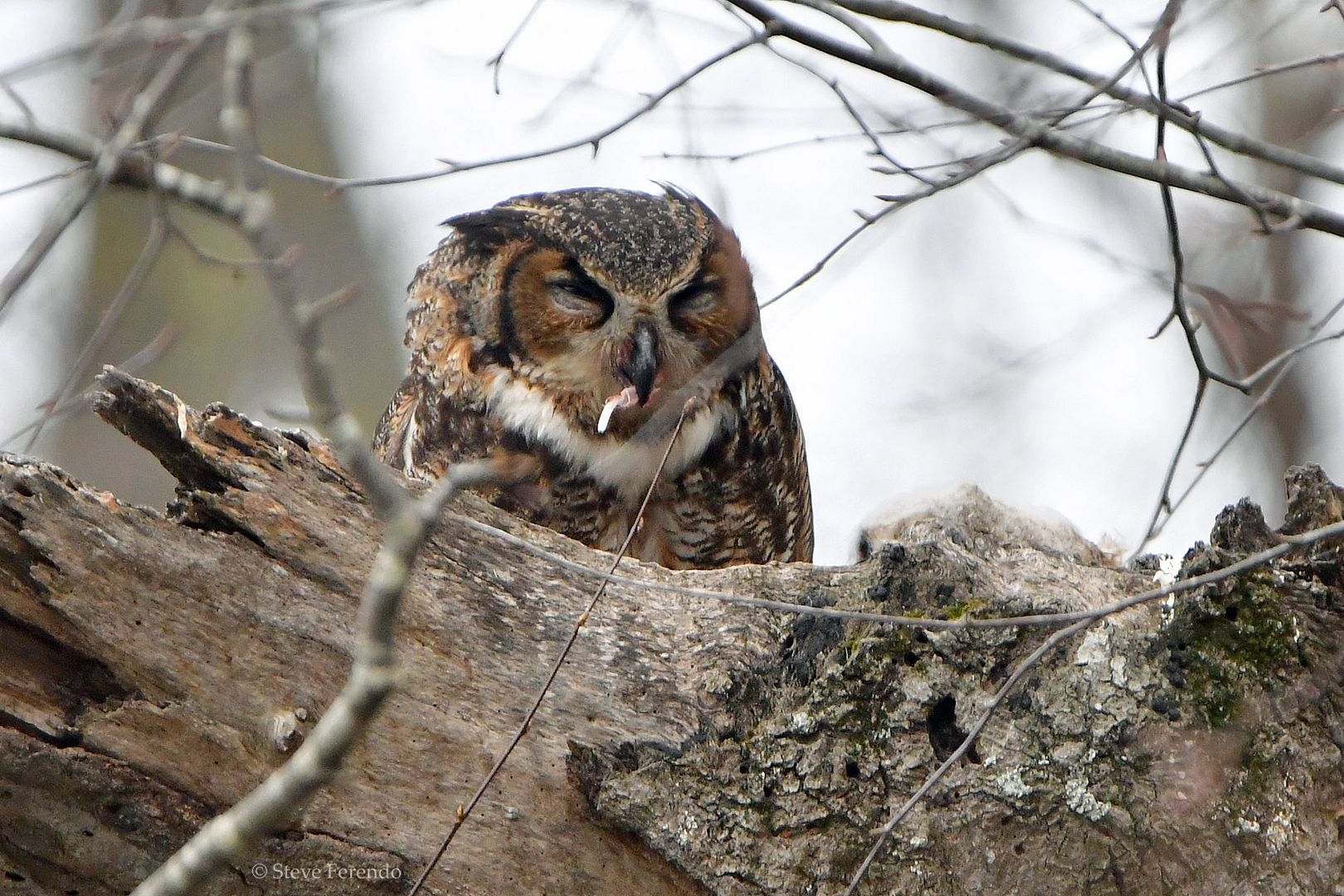 If you look to the right side of the photo you will see a second chick peeking out. This must be the shy one...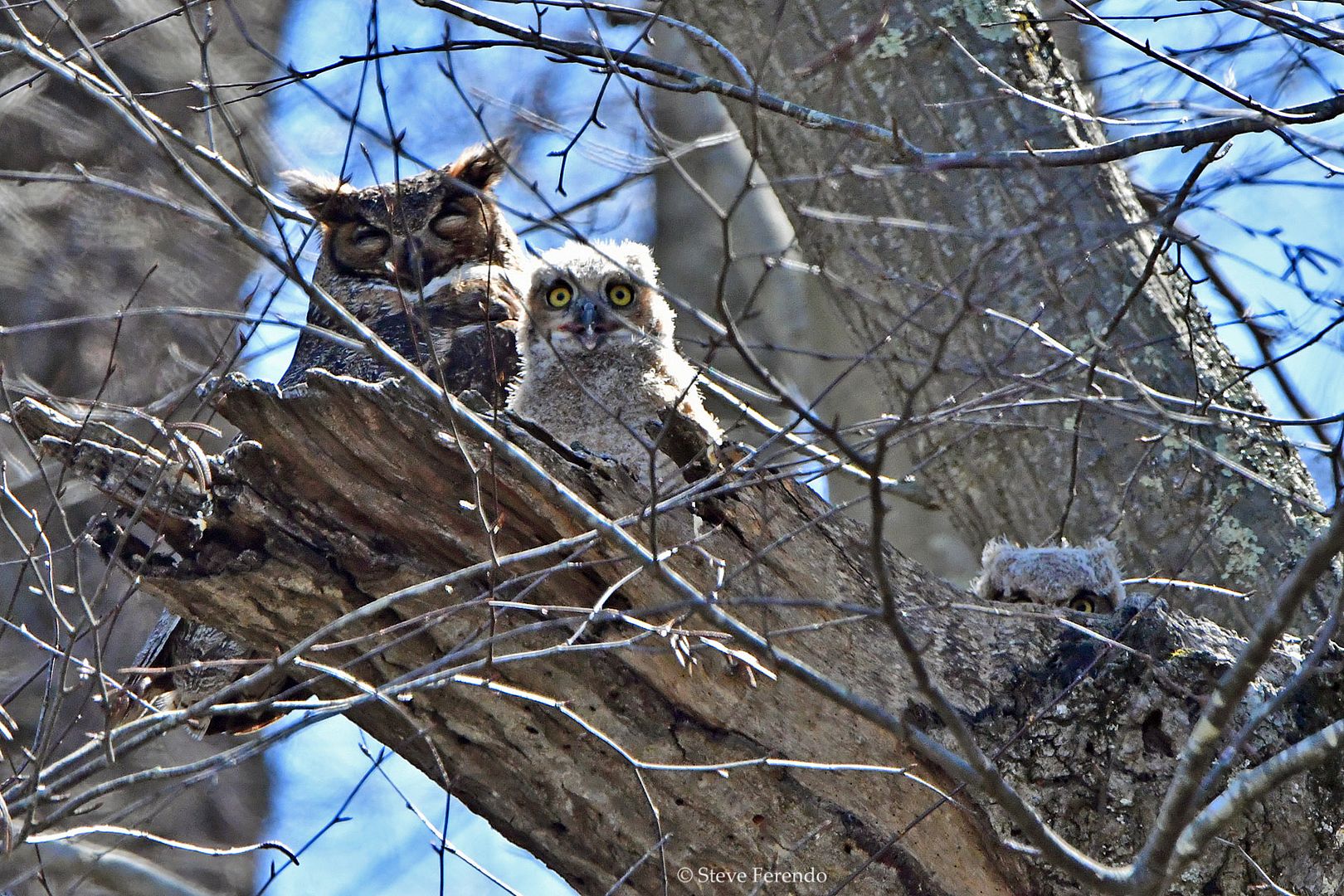 Thanks for visiting, be well, and come back soon.