South of Jackson, in the Star Valley, a pair of Swainson's hawks built a nest that now contains three chicks. We were only able to spend a short time visiting the nest, but the drive was worth it.
The first photo is heavily cropped to show the small mammal that the male is bringing to the chicks...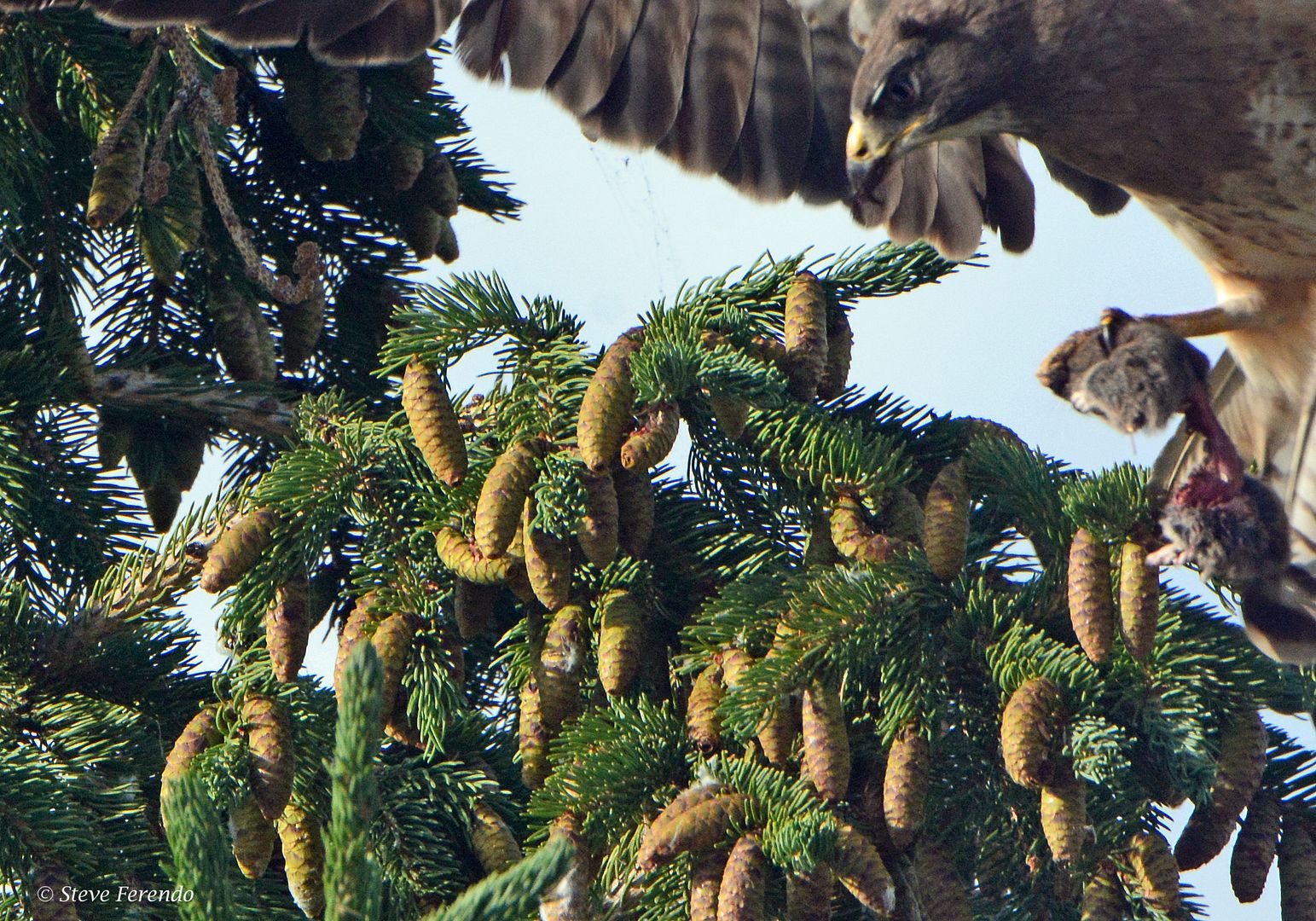 After depositing the carcass in the nest the adult left the chicks to feed themselves...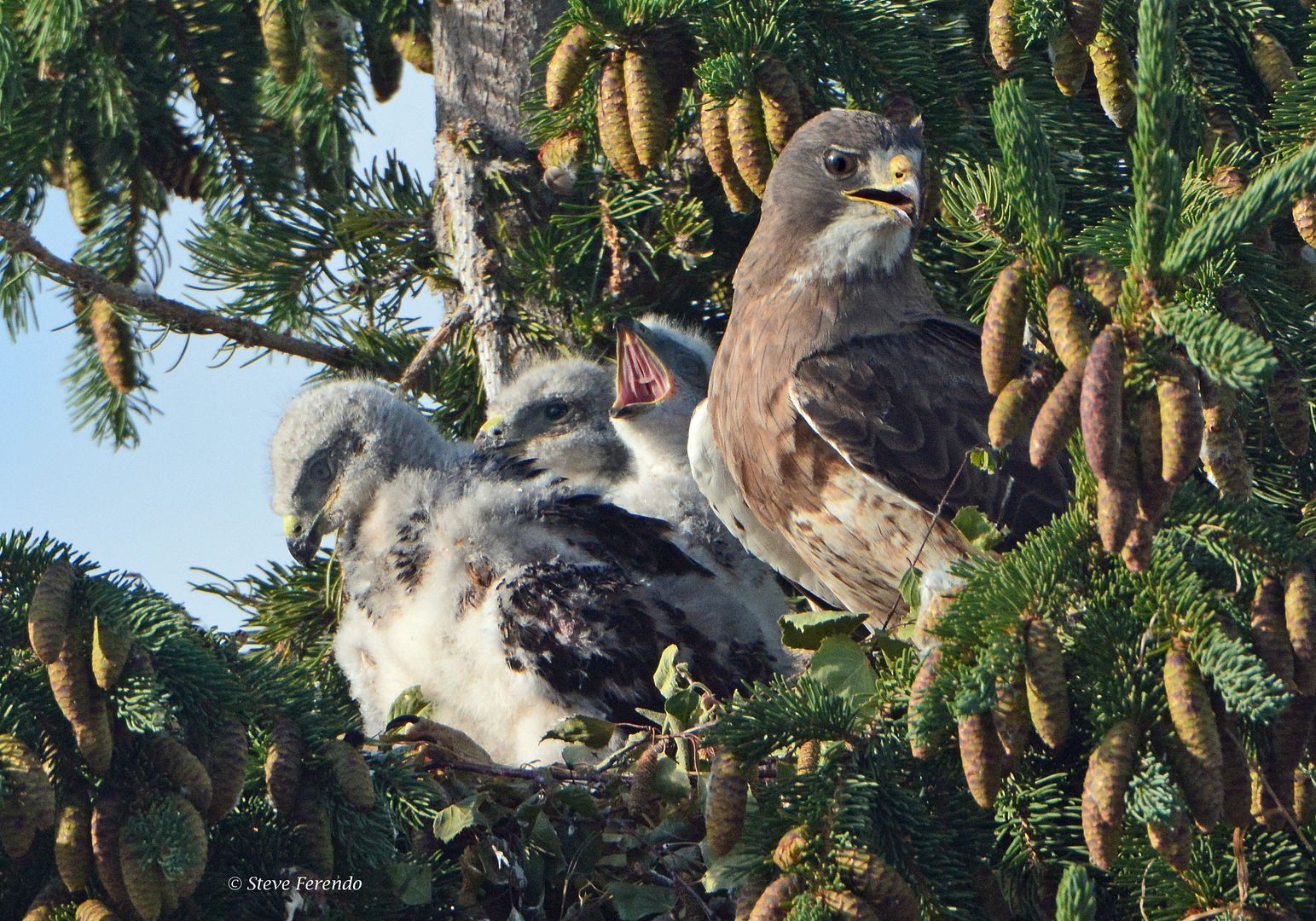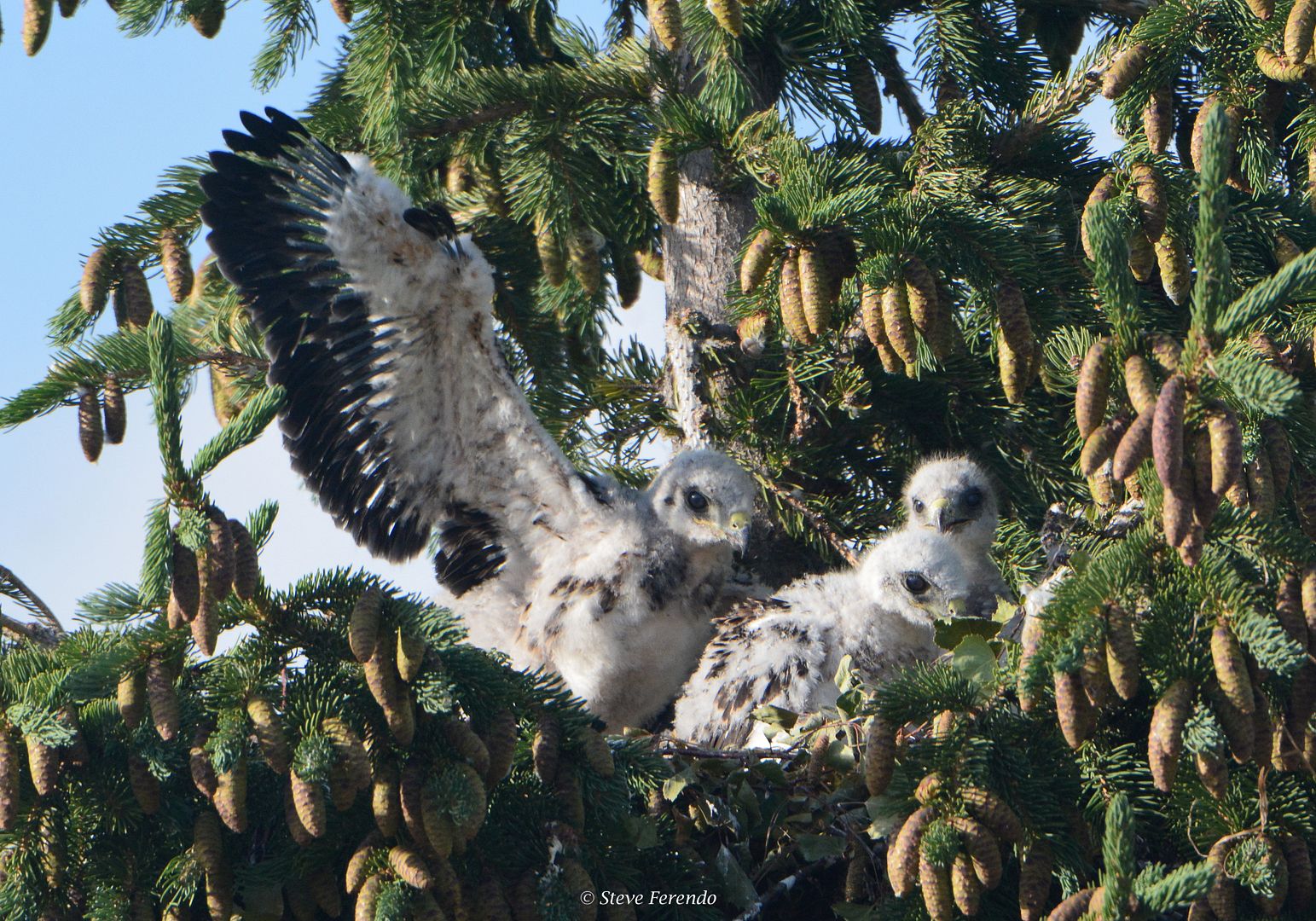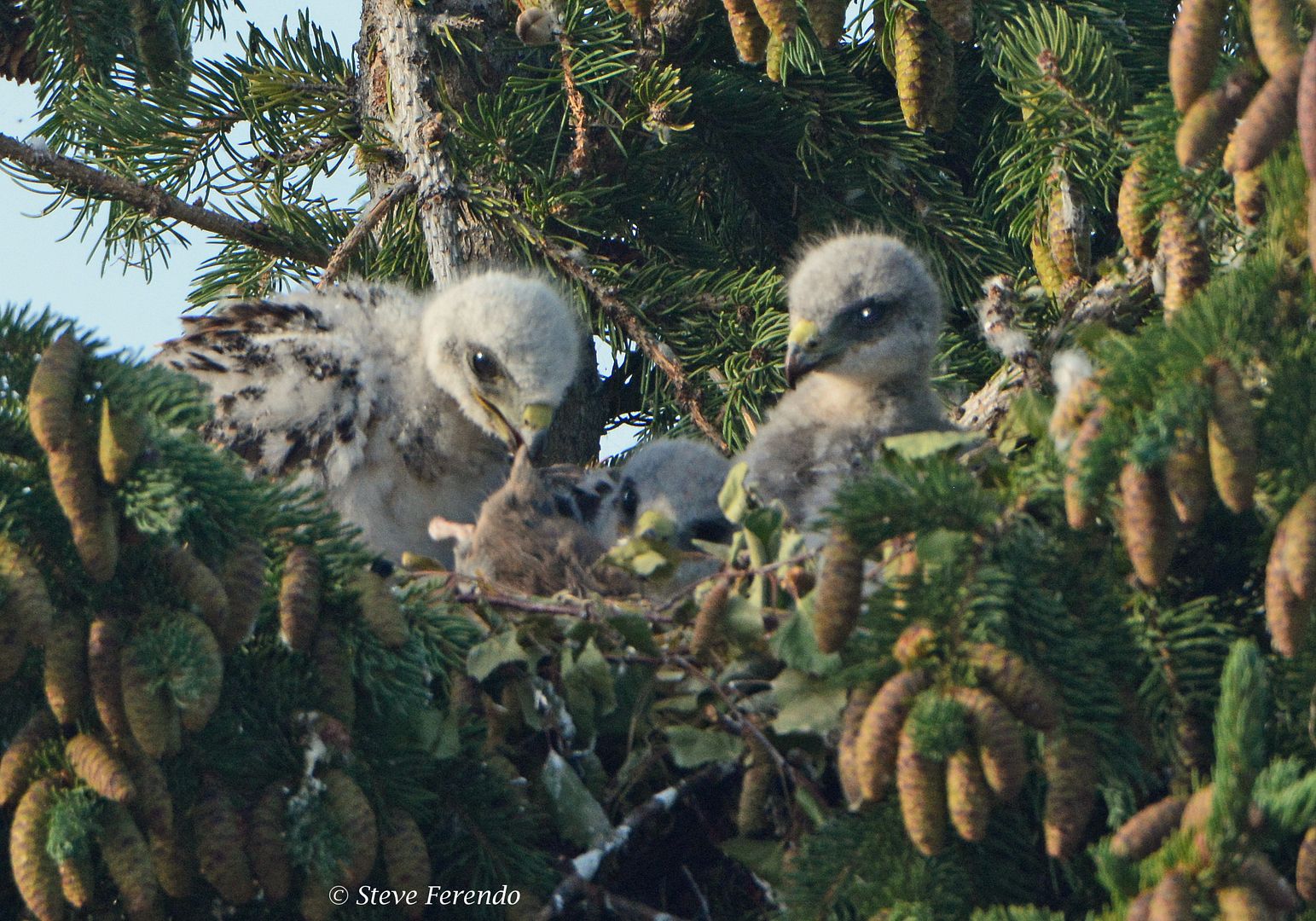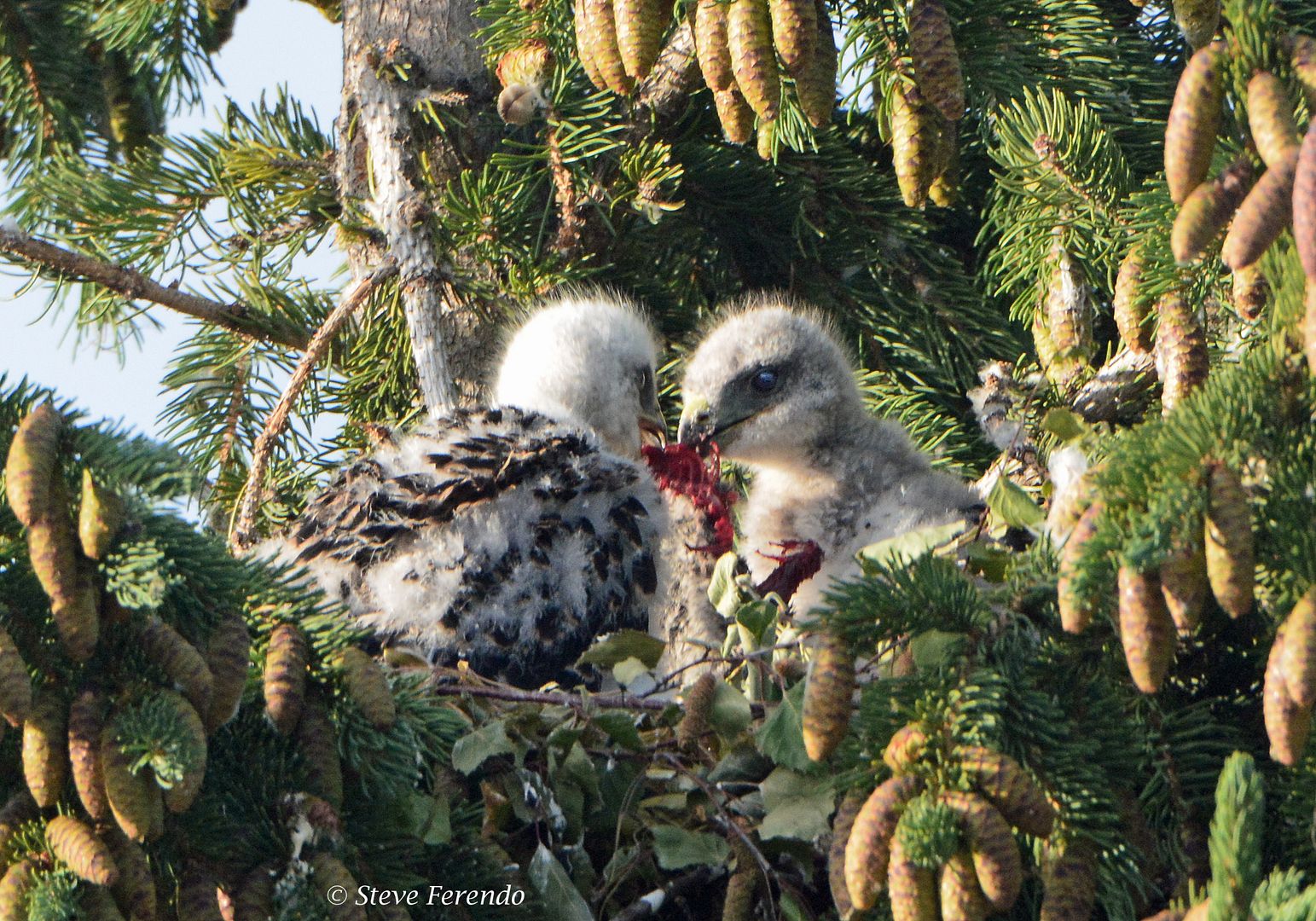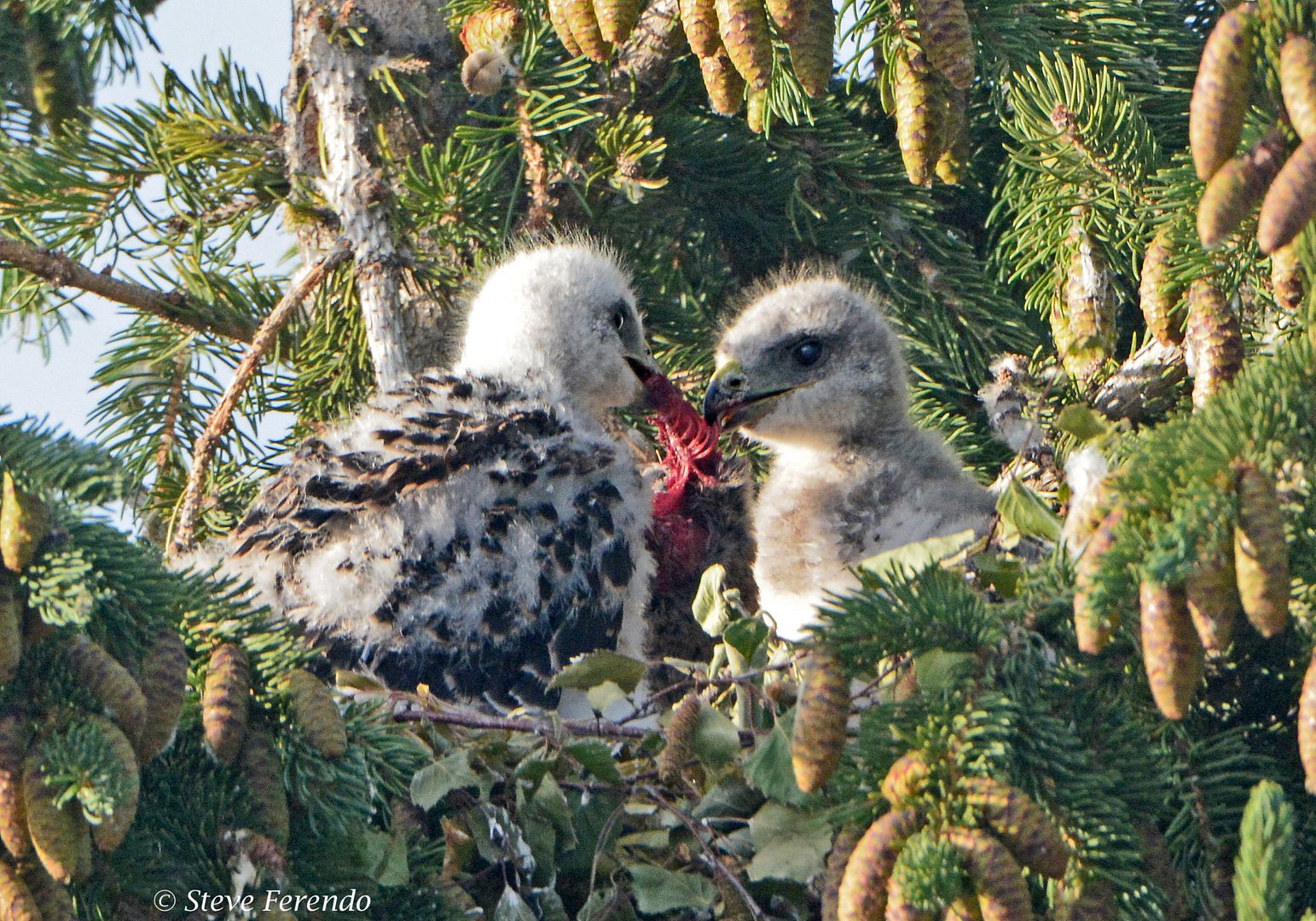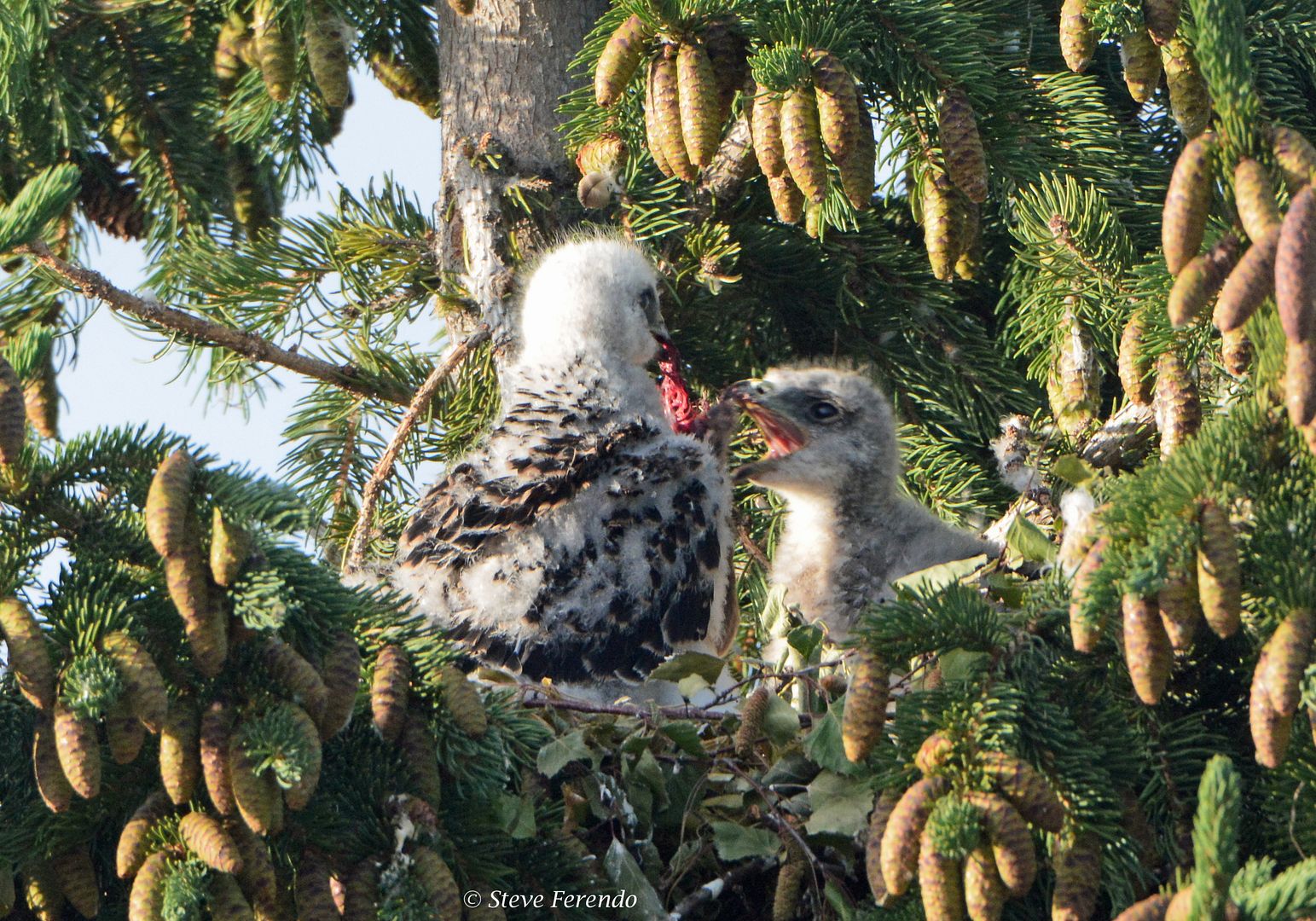 Swainson's hawks are sometimes called grasshopper hawks because they are largely insectivorous except when nesting.
They commonly winter in Argentina and use the prairies of western North America as their breeding grounds...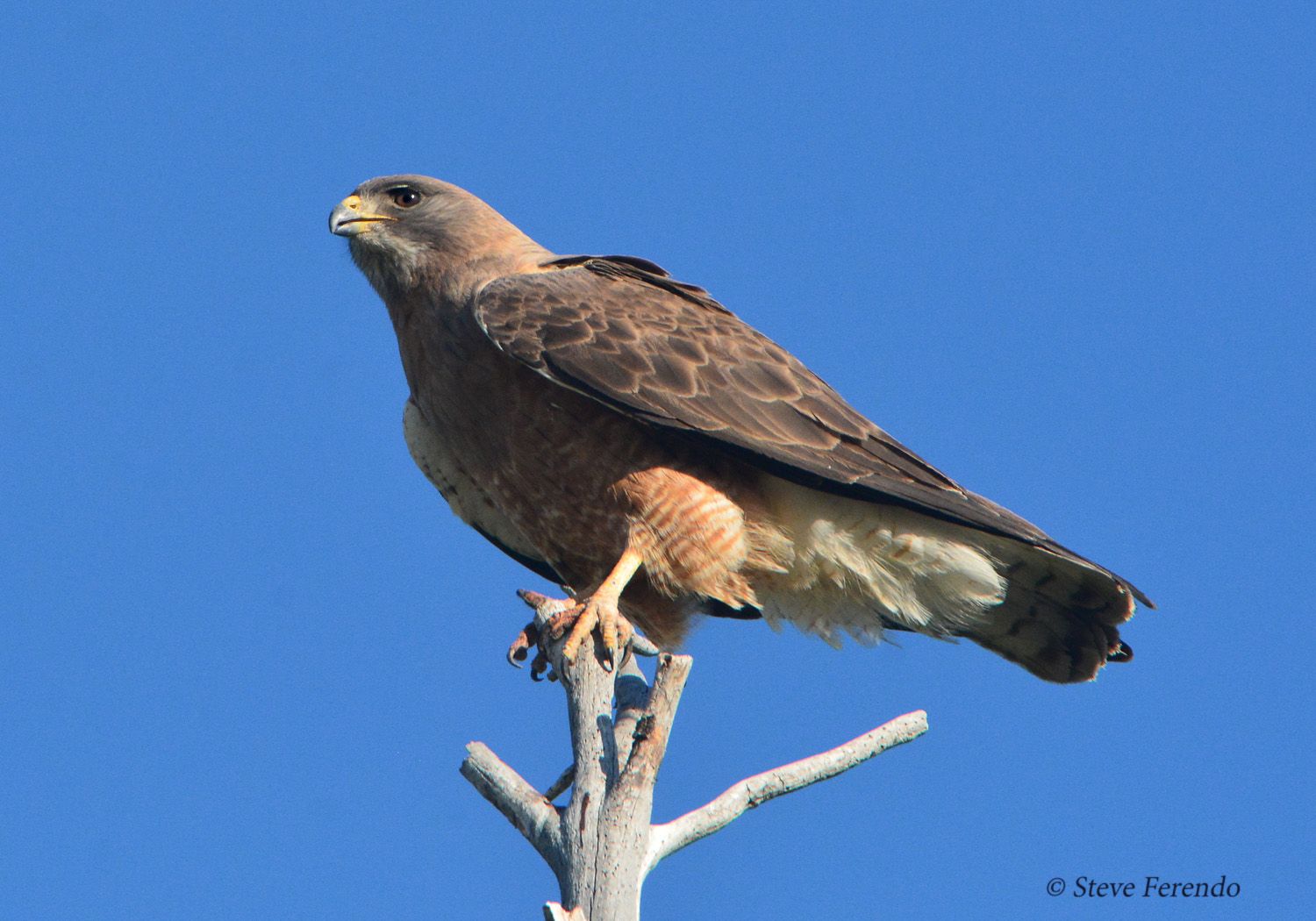 The next image is a Swainson's hawk we found in May...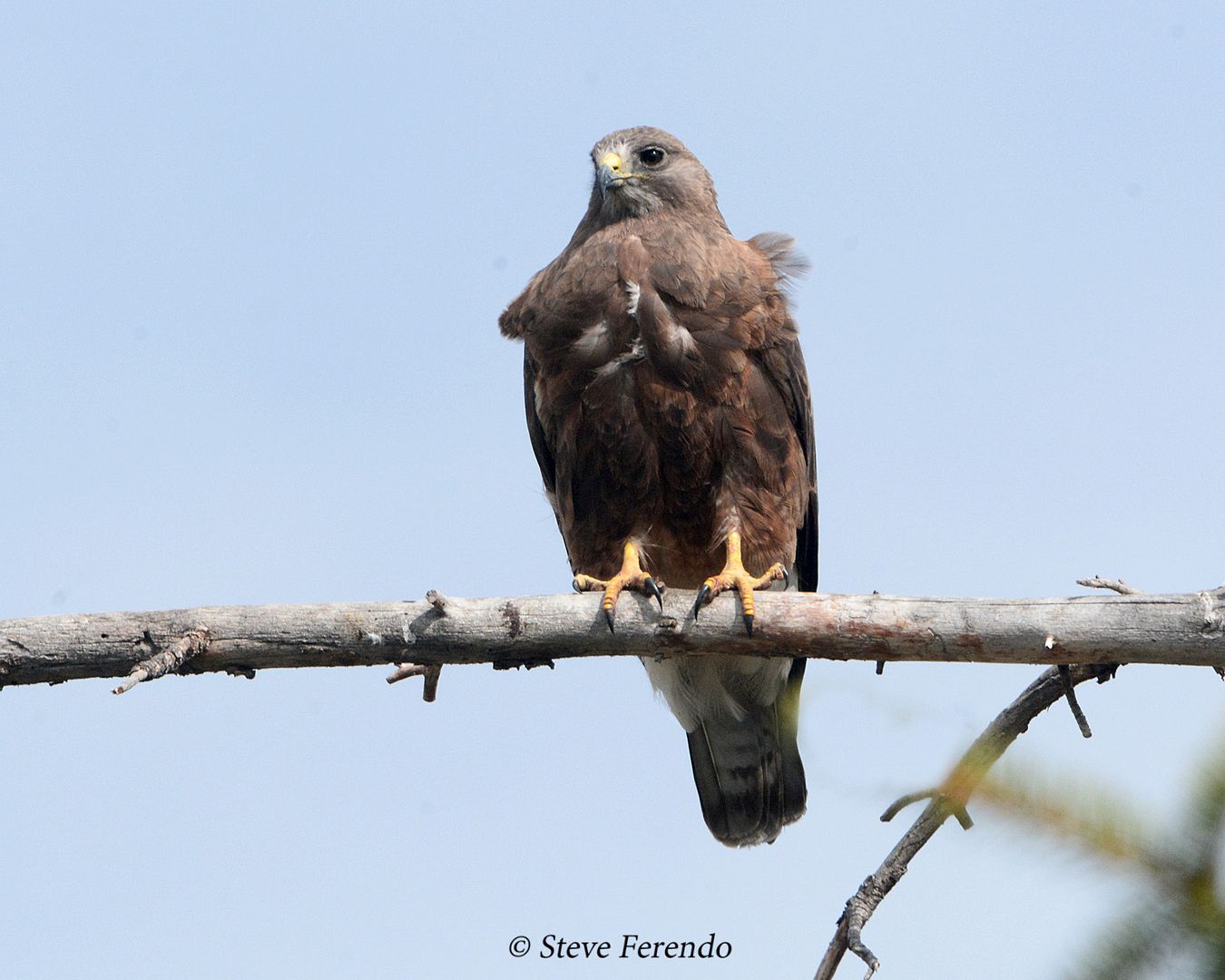 Thanks for visiting, be well, and remember that a photograph not shared is a photograph wasted.