Last Friday, June 17, Cheryl and I witnessed something that neither of us had ever seen before firsthand. While watching a black bear sow with two cubs at Calcite Springs another sow, also with two cubs arrived in the same meadow...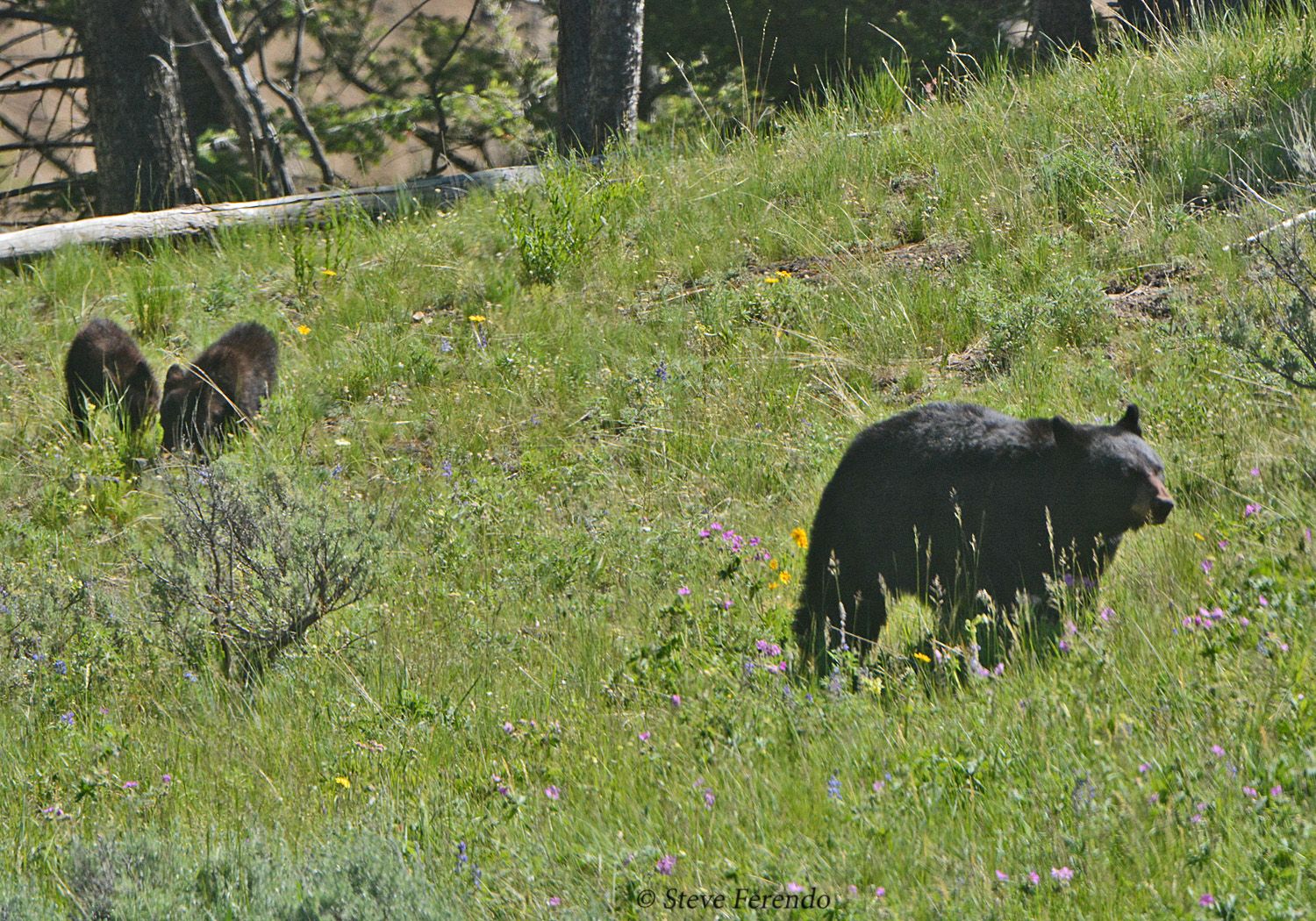 We had no idea about what to expect. Would the two bear families co-exist peacefully or would there be a territory conflict? The first sow, that some have named "Rosie", was sleeping at the bottom of a tree that her cubs had climbed earlier...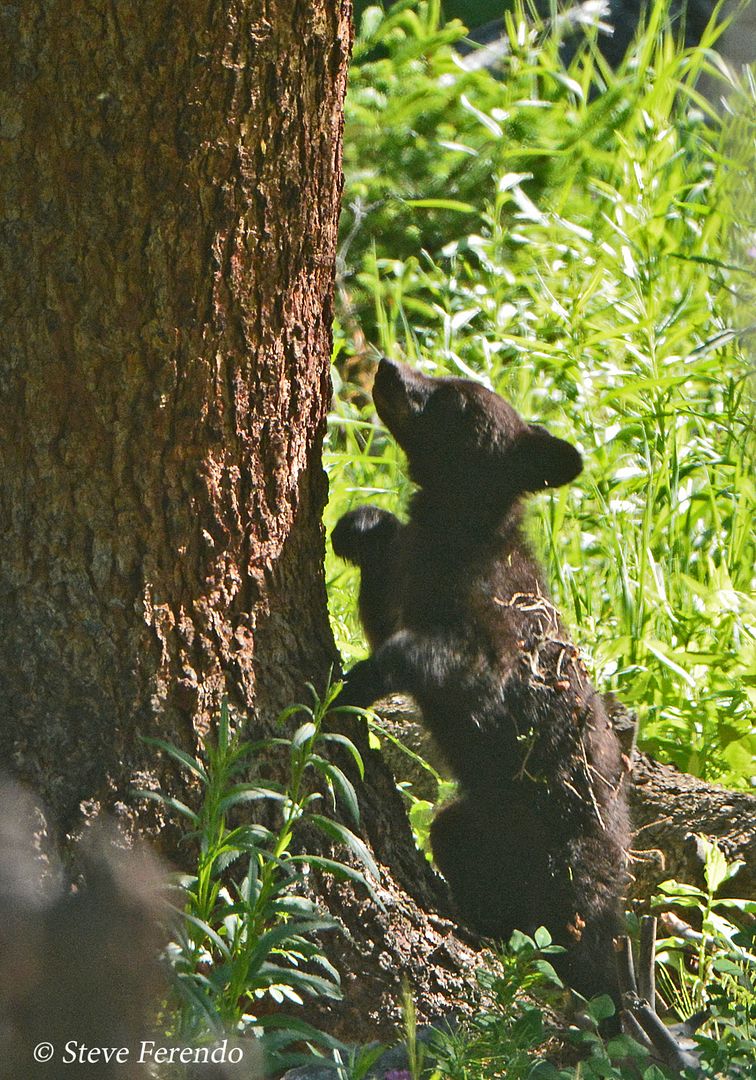 The second sow kept looking in the direction of the first from a distance of about 150 yards. Finally, the second sow decided to take a nap while her cubs climbed trees and played nearby...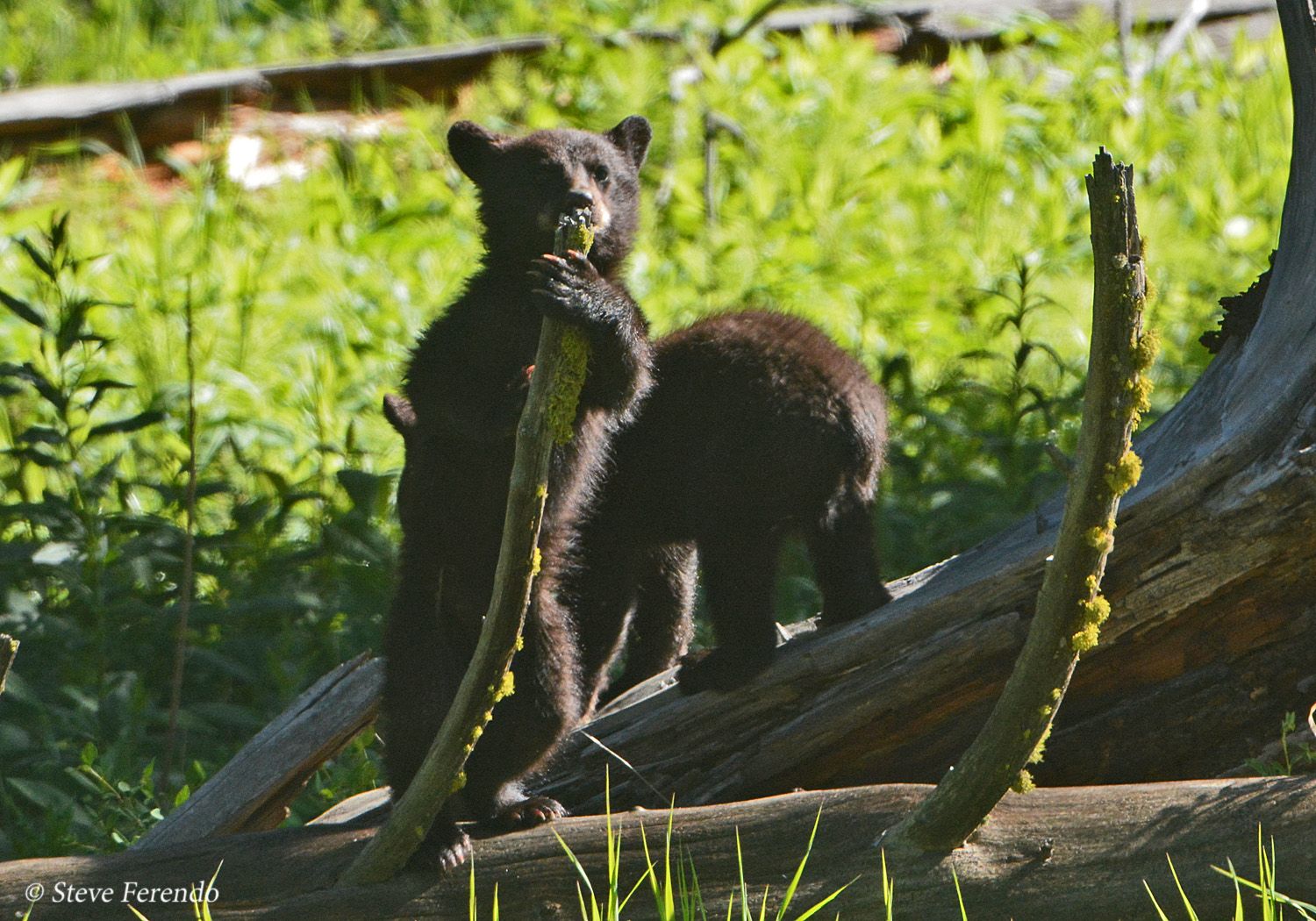 Things were going well until one of the cubs of the second sow began moving in the general direction of the still sleeping first sow. The second sow followed the cub which brought her within 60 yards of the first sow who was now awake and watching the second sow with great interest...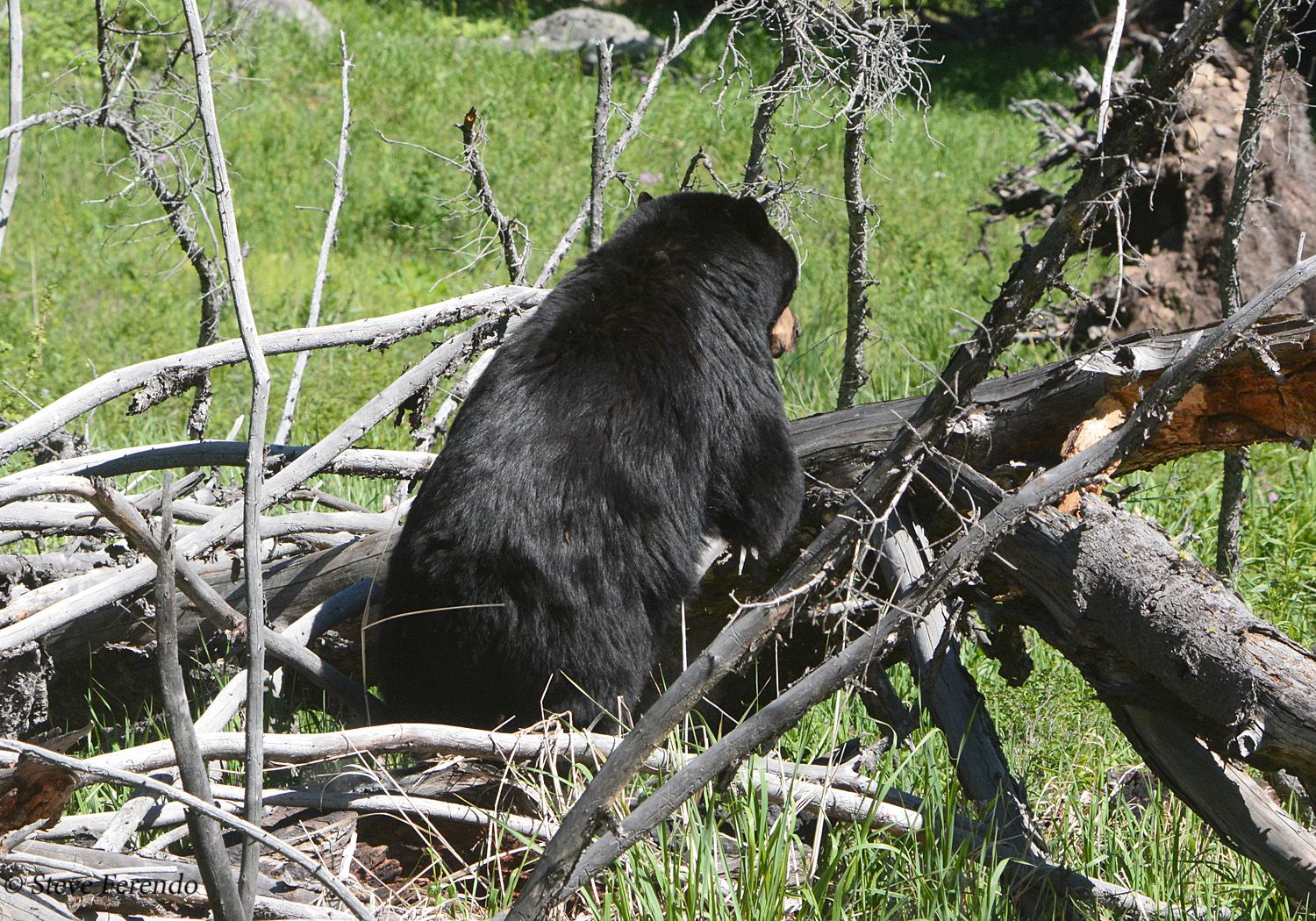 It was apparent that both of the sows were becoming more and more agitated with the close proximity of the other. They began to slowly move towards one another with the pace getting quicker with each footstep...
A full scale pursuit began and it was nearly impossible to tell which sow was chasing and which was being chased...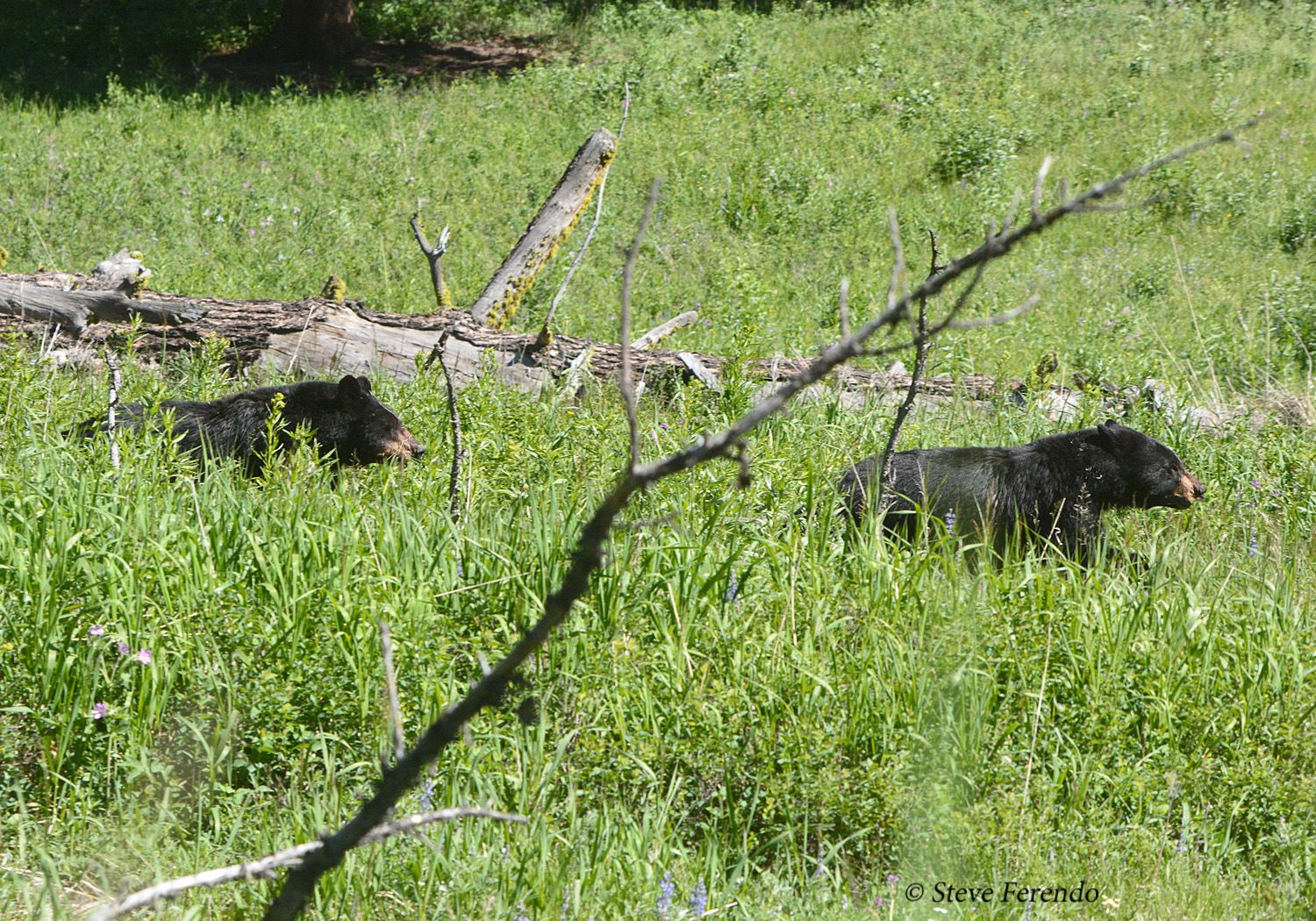 After a few minutes of pursuit, the bear doing the chasing was able to catch up with the other bear and the fight began in earnest...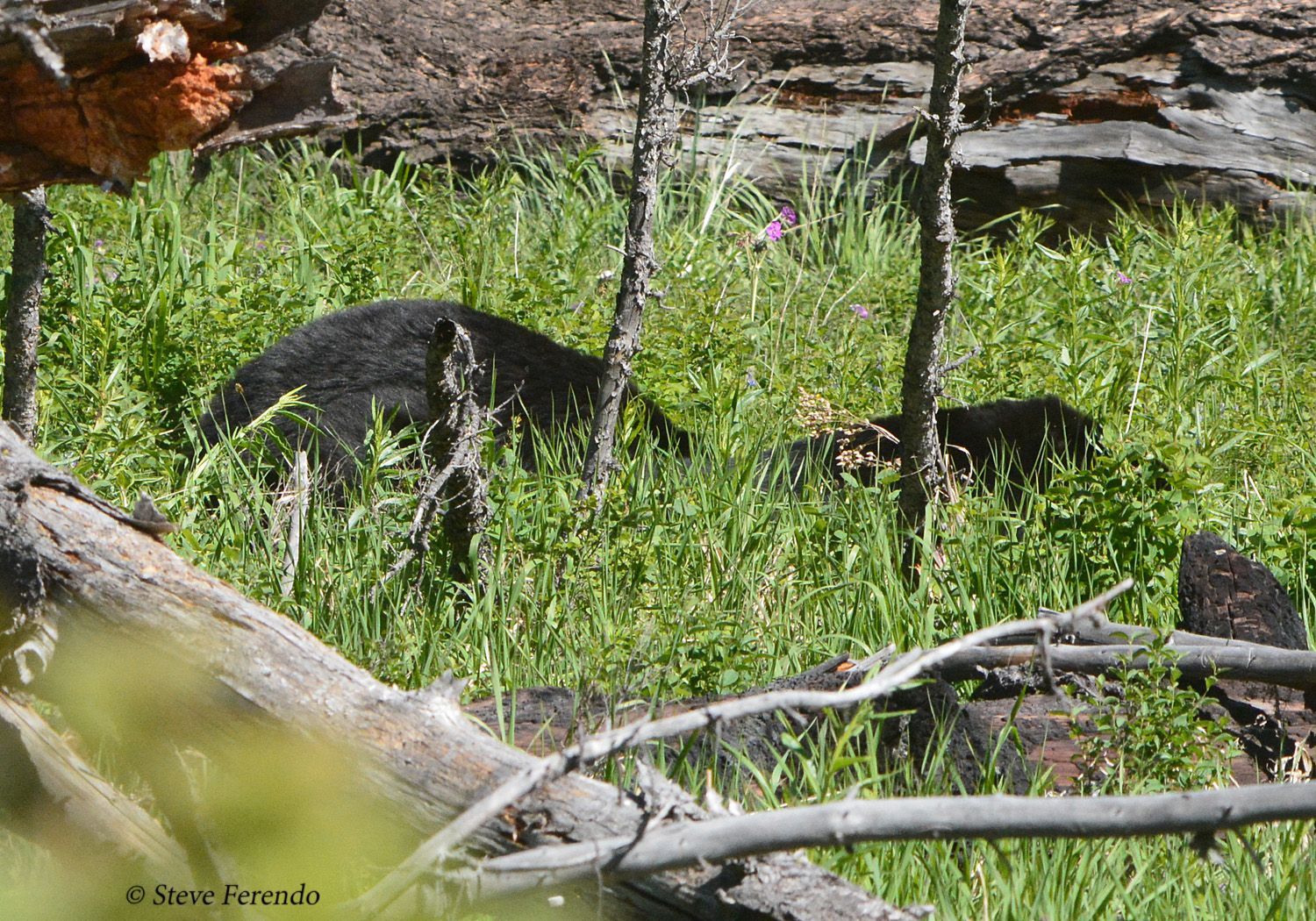 Unfortunately, most of the fight took place in a spot where our view was blocked by logs and stumps...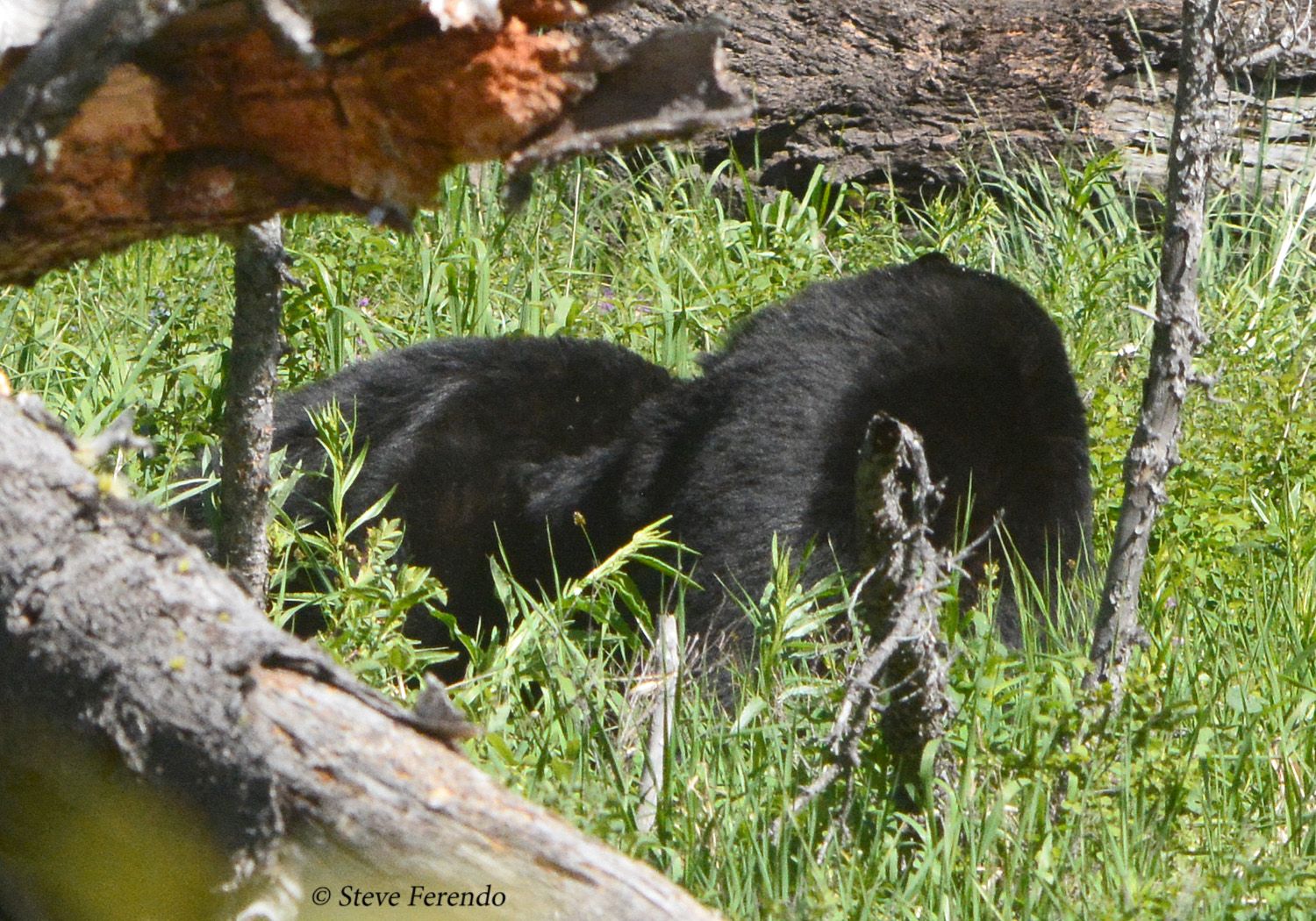 The bears eventually separated and each sought the tree where their respective cubs were waiting to rest and recover from the conflict...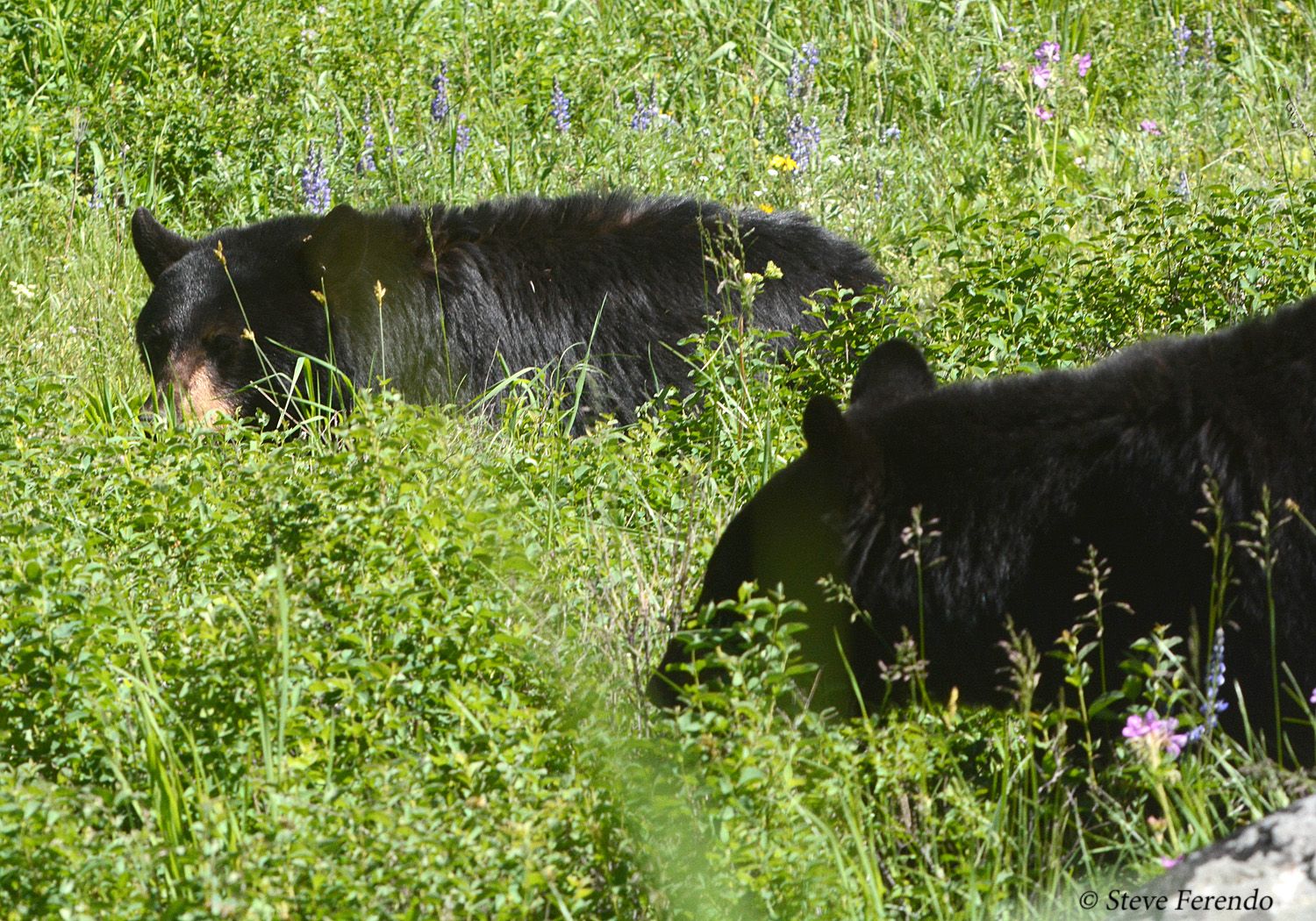 After a while the second sow began to feed again right along the side of the road…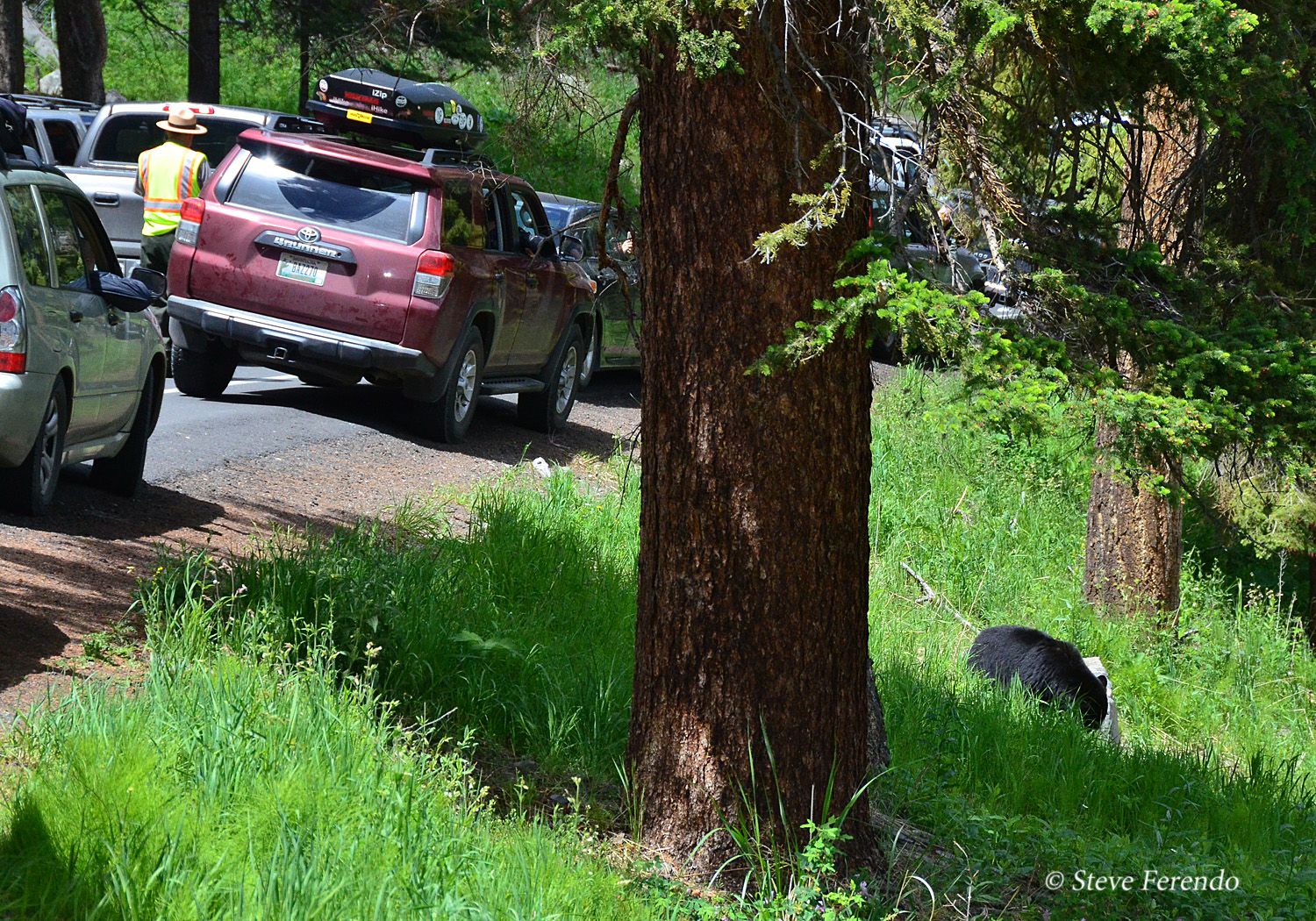 About this time the rangers decided to move a number of vehicles, including ours, to provide an opening for one of the sows to cross the road which is what happened. We drove a mile or so down the road to turn around and head back to Mammoth. When we passed Calcite Springs the first sow was still at the bottom of the tree with her cubs, and the second sow had crossed the road with hers and was heading away. What an amazing event to be witnessed by park visitors and rangers! I have to give credit for a job well done to the park employees who handled the traffic, controlled the over eager photographers, answered countless questions and kept everyone safe.
Thanks for visiting, be well, and remember that a photograph not shared is a photograph wasted.