A number of tree swallows were investigating some blue bird houses today. They seemed especially interested in unit number 5...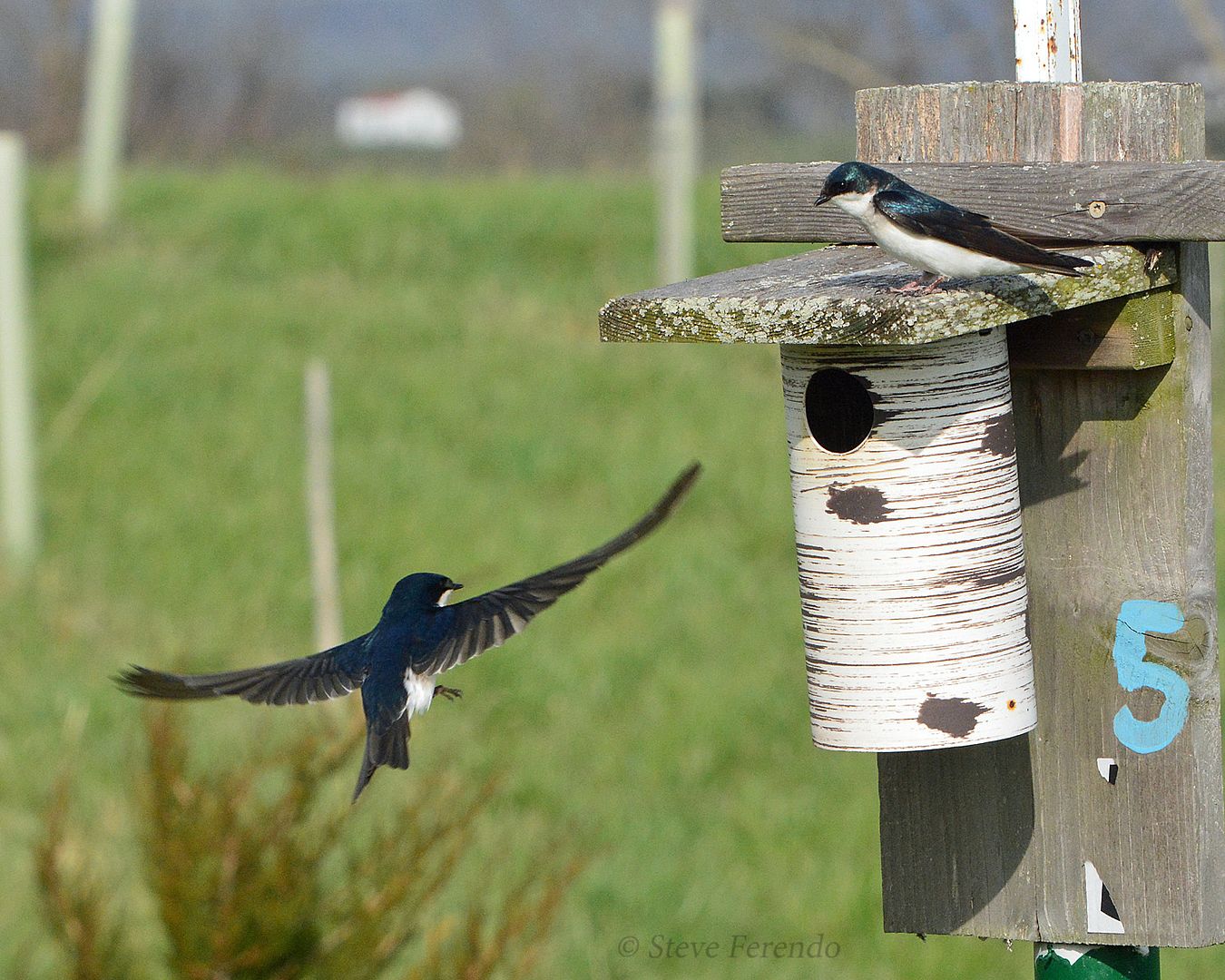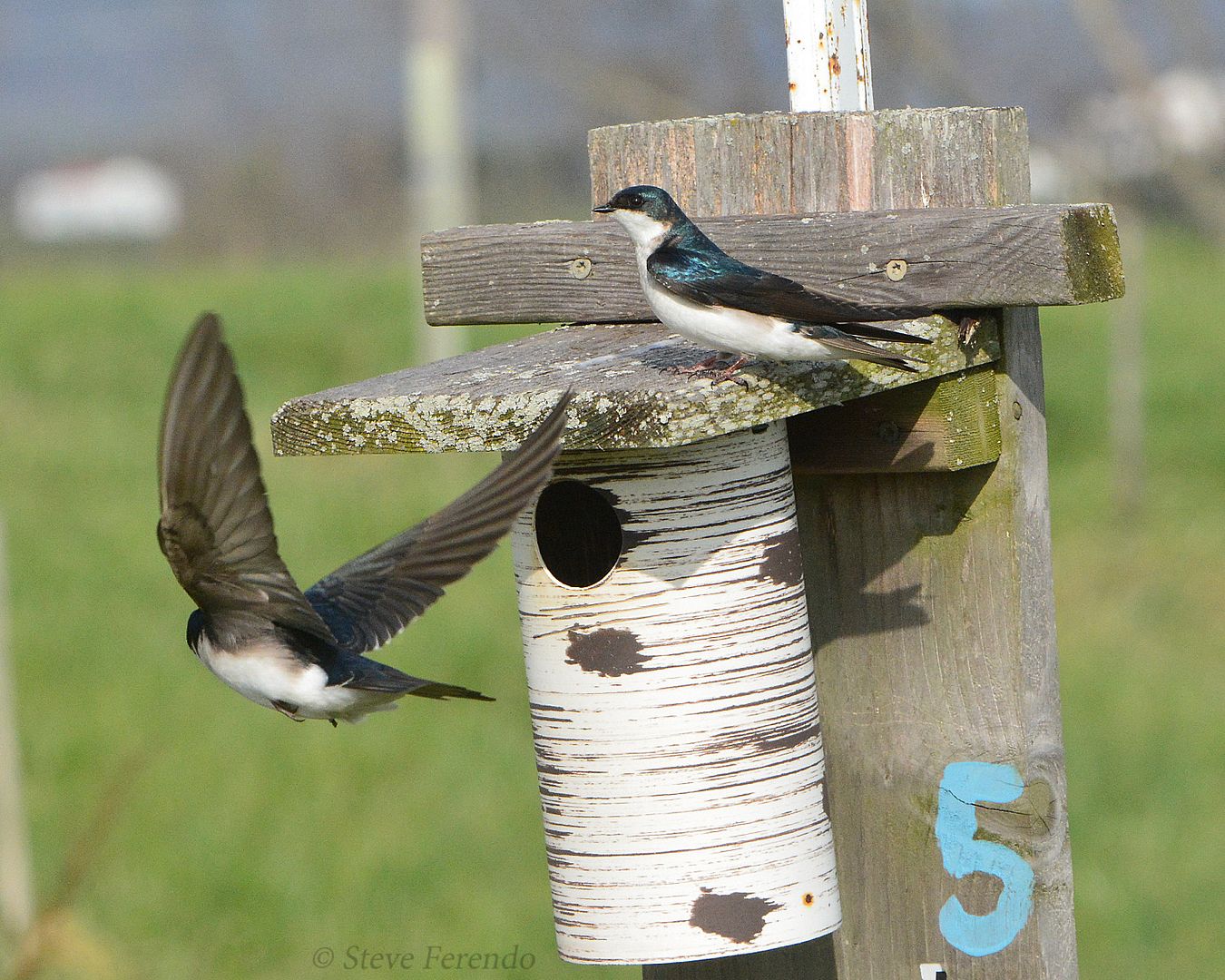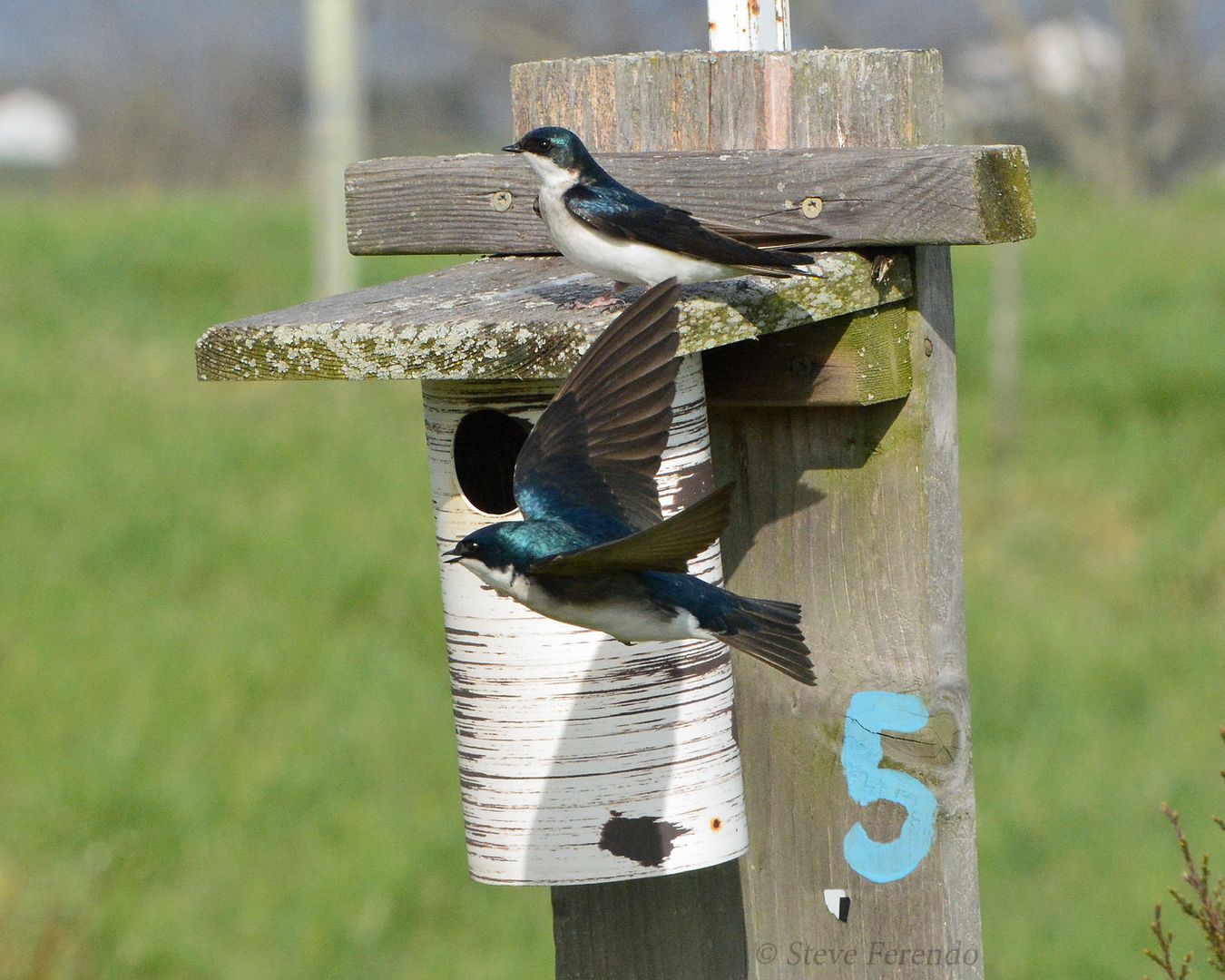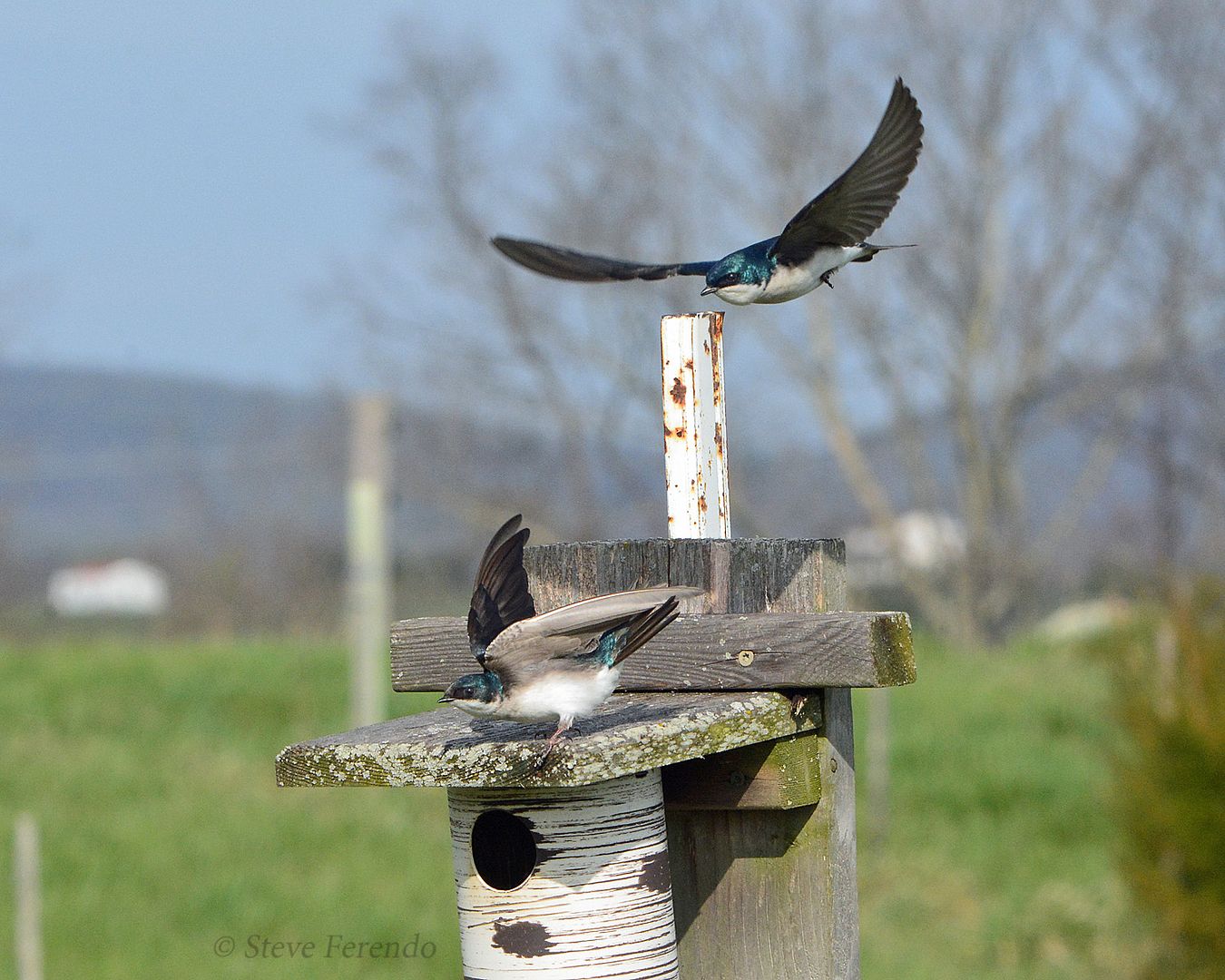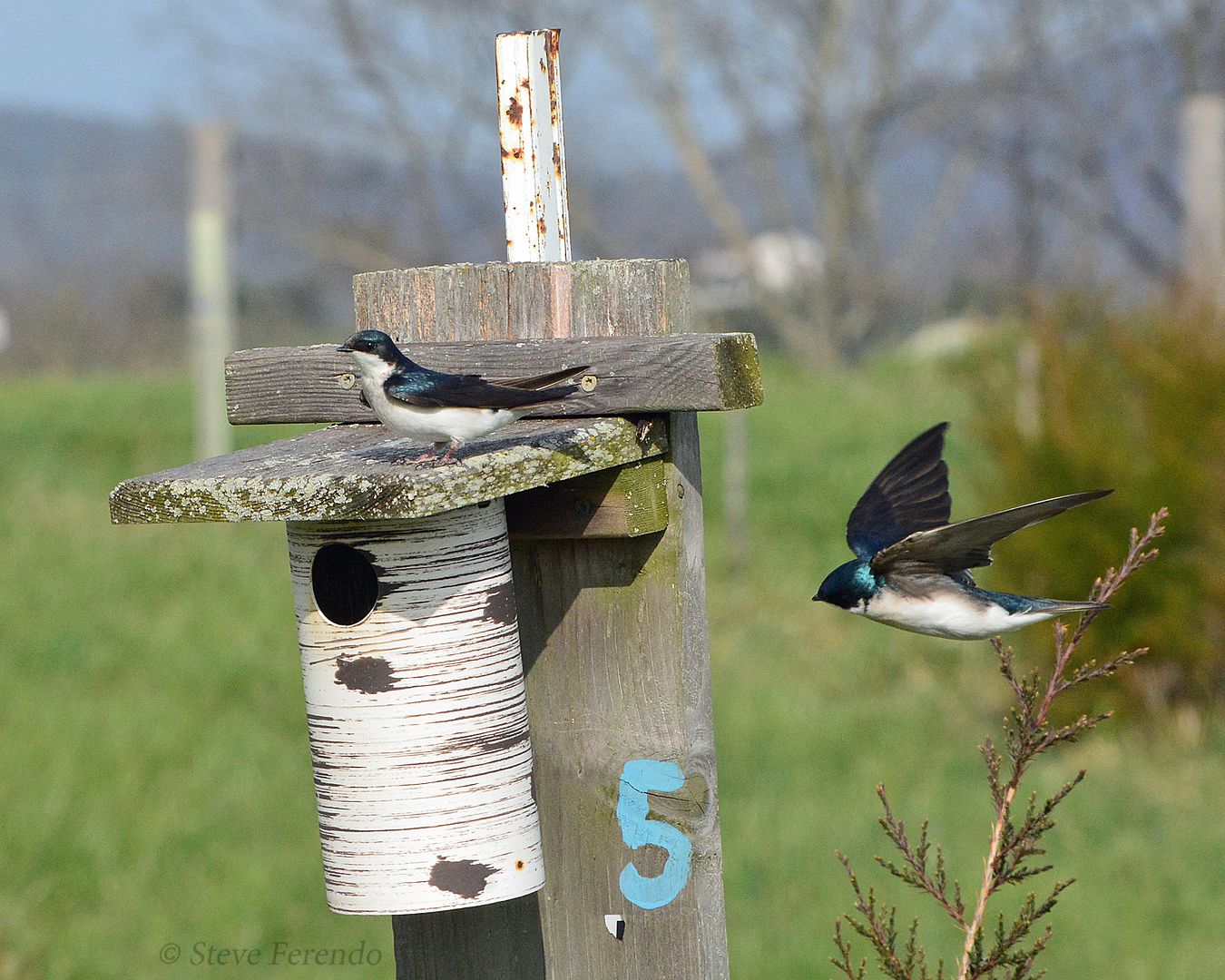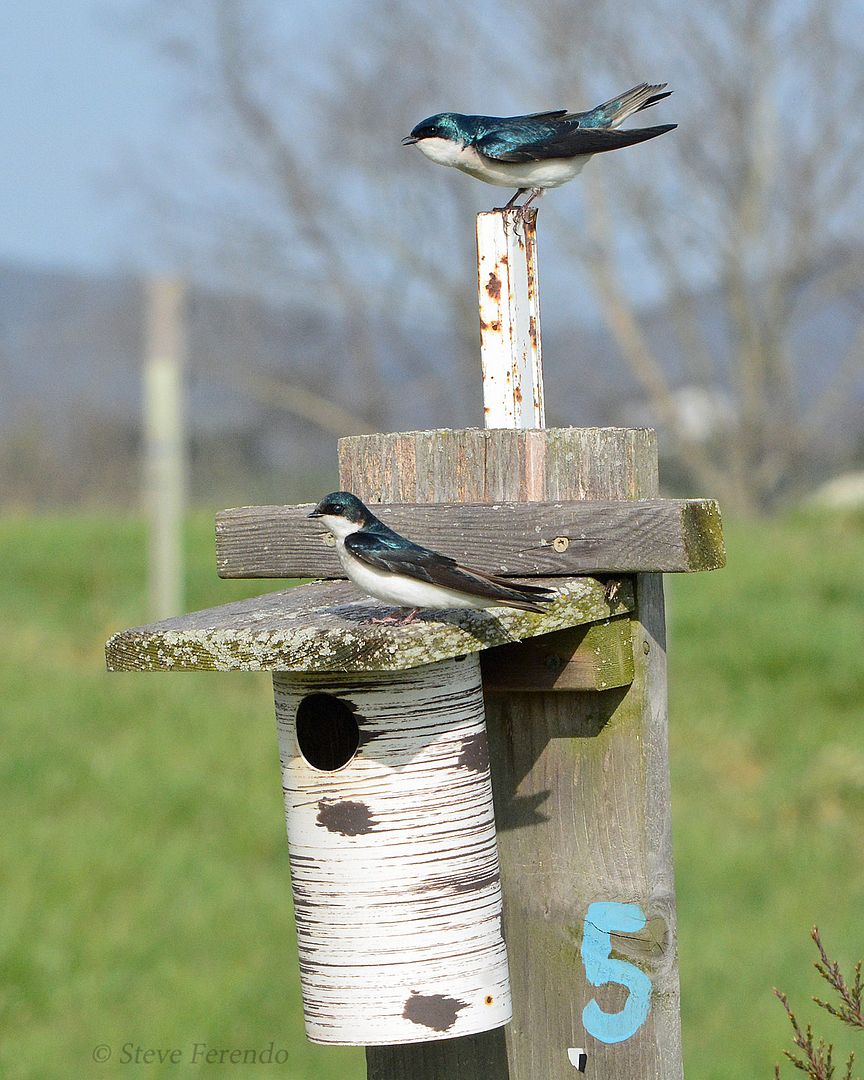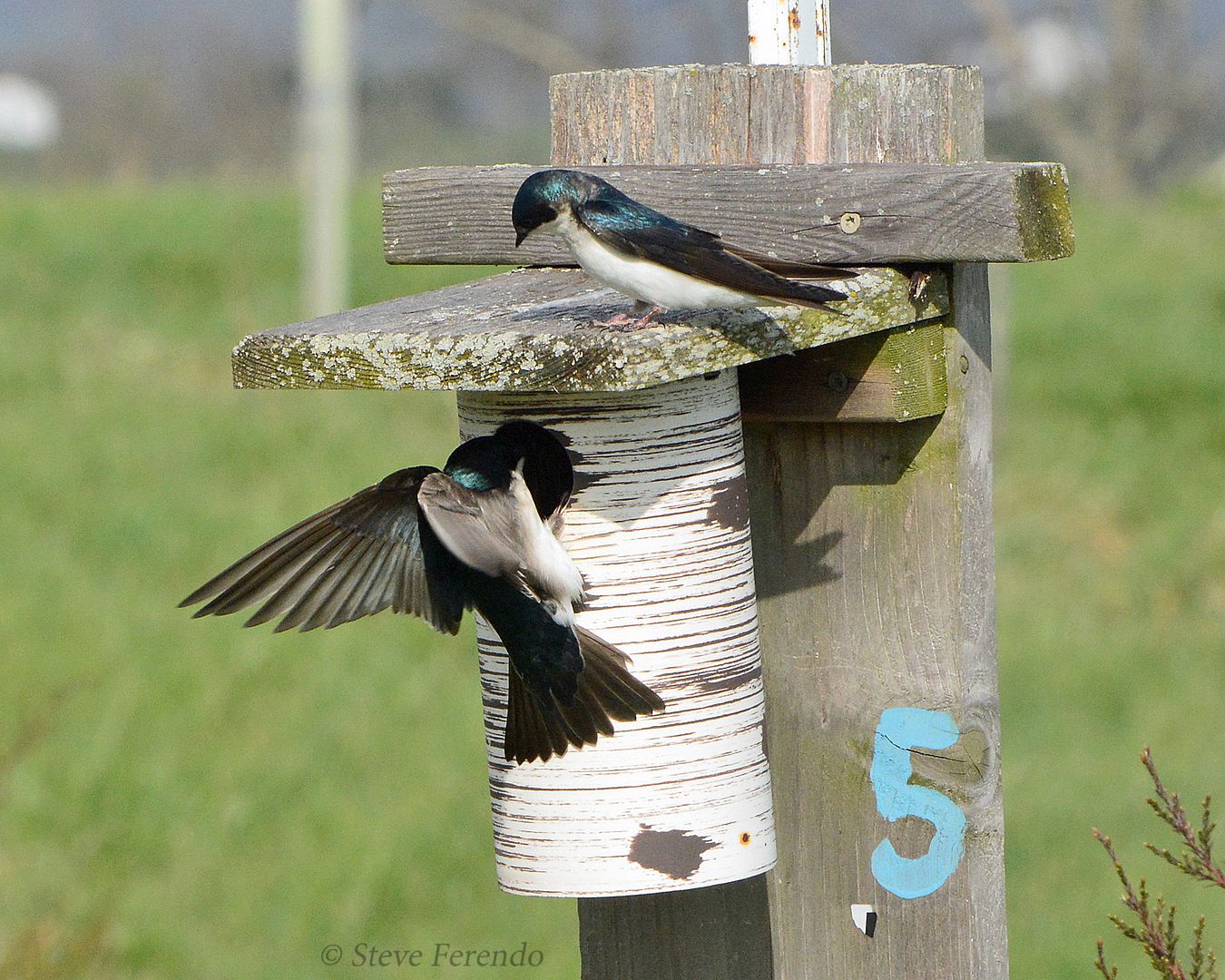 The neighborhood must have been satisfactory, the soon went inside...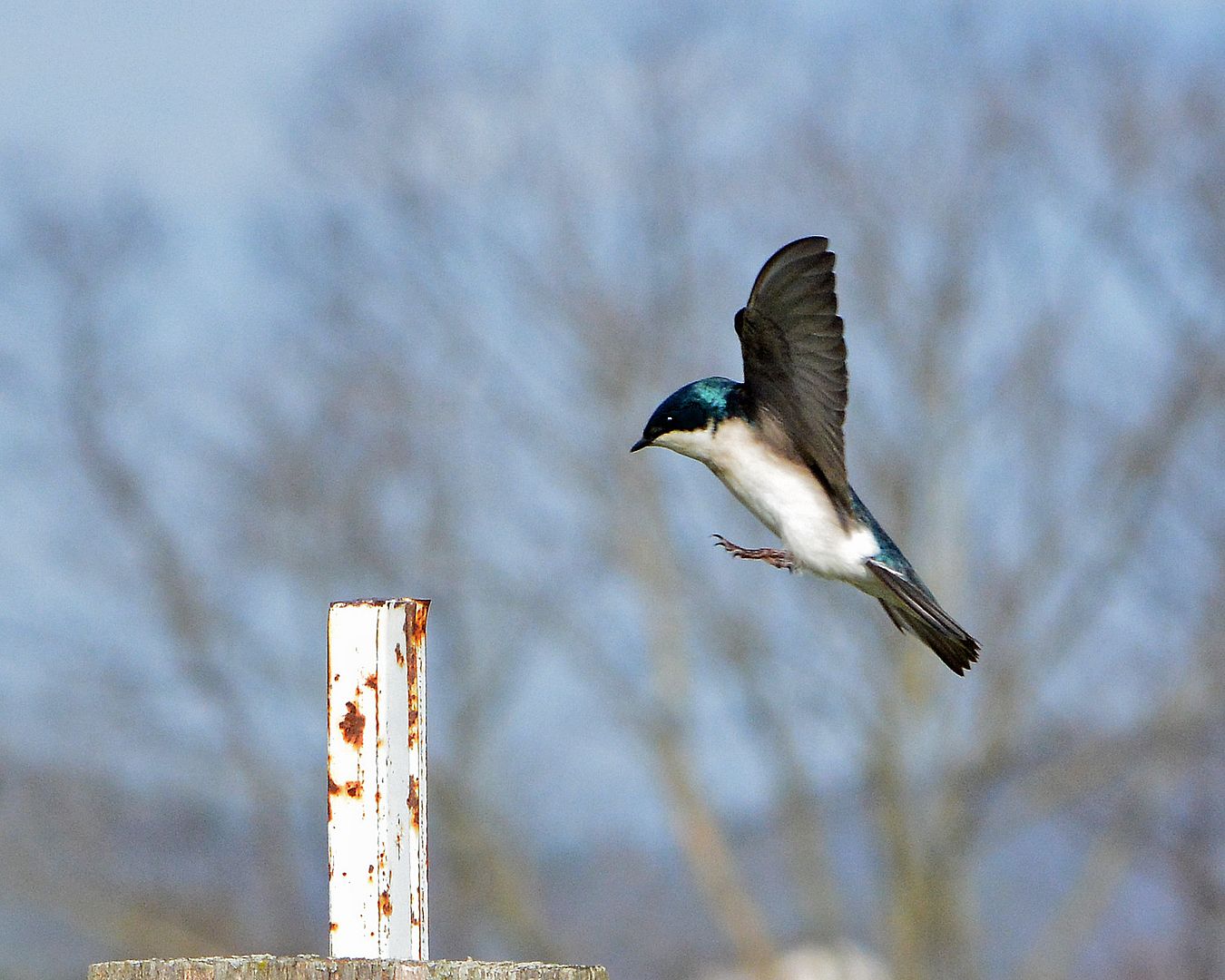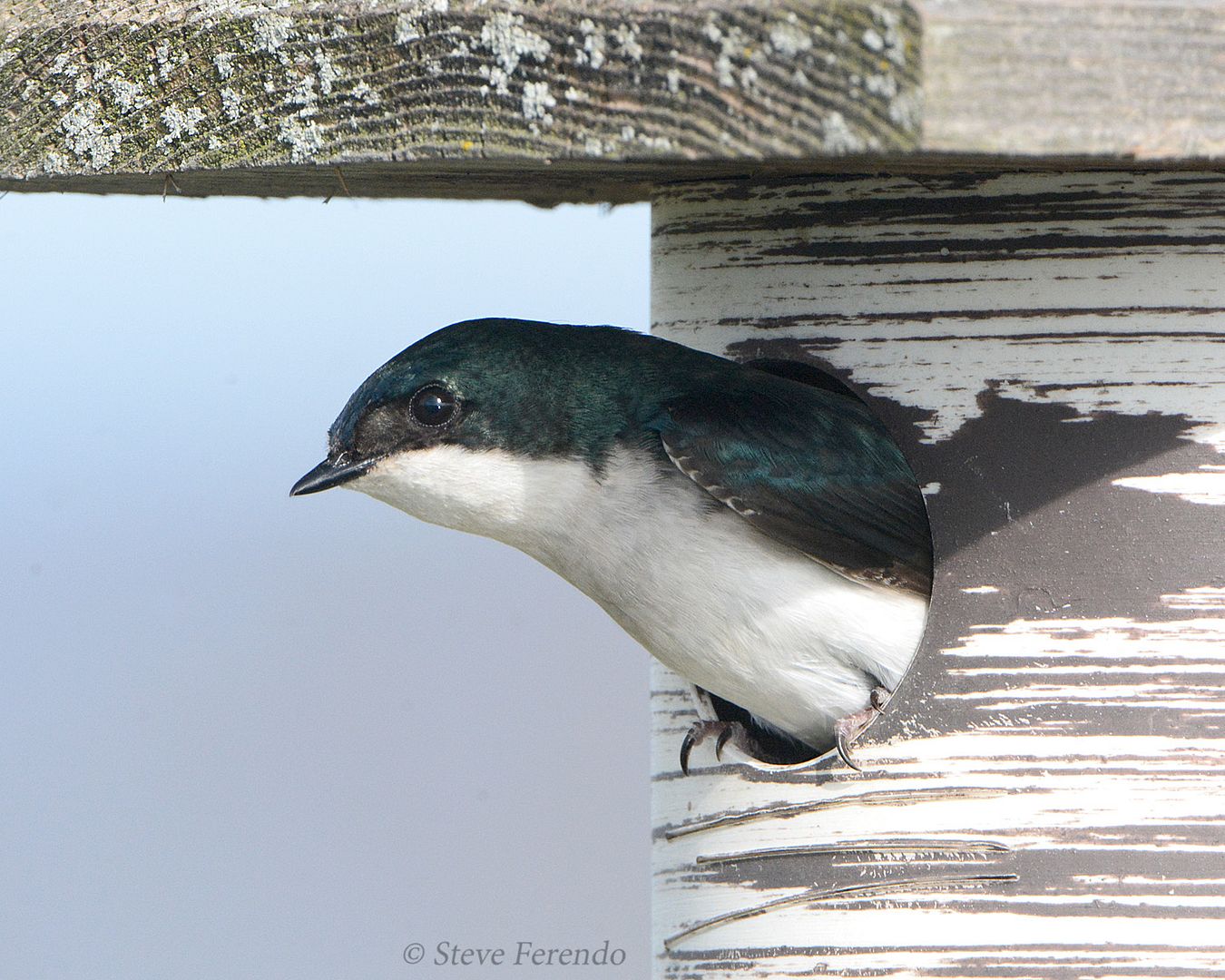 Tree swallows are very attractive birds if they stop flying for a moment in good light...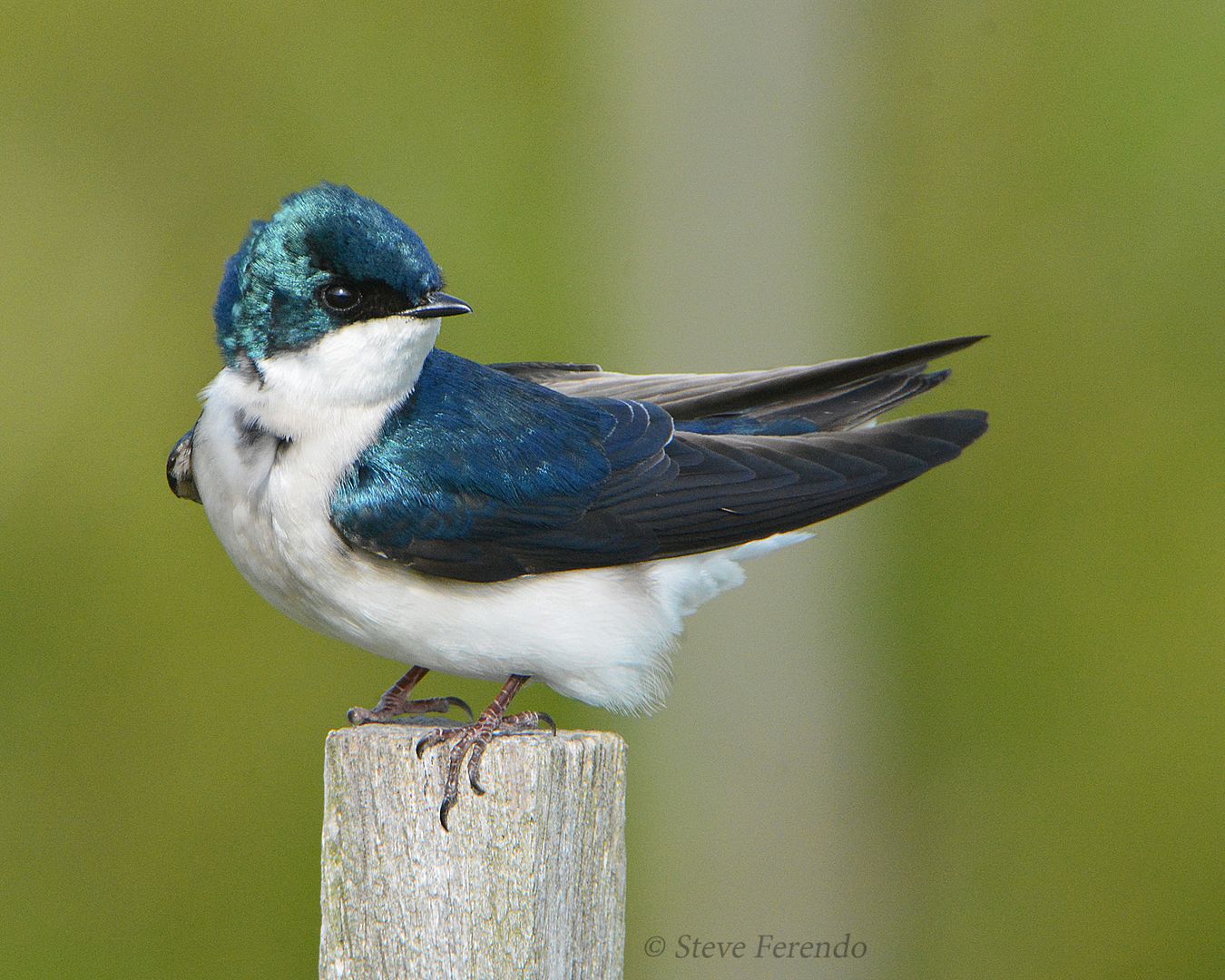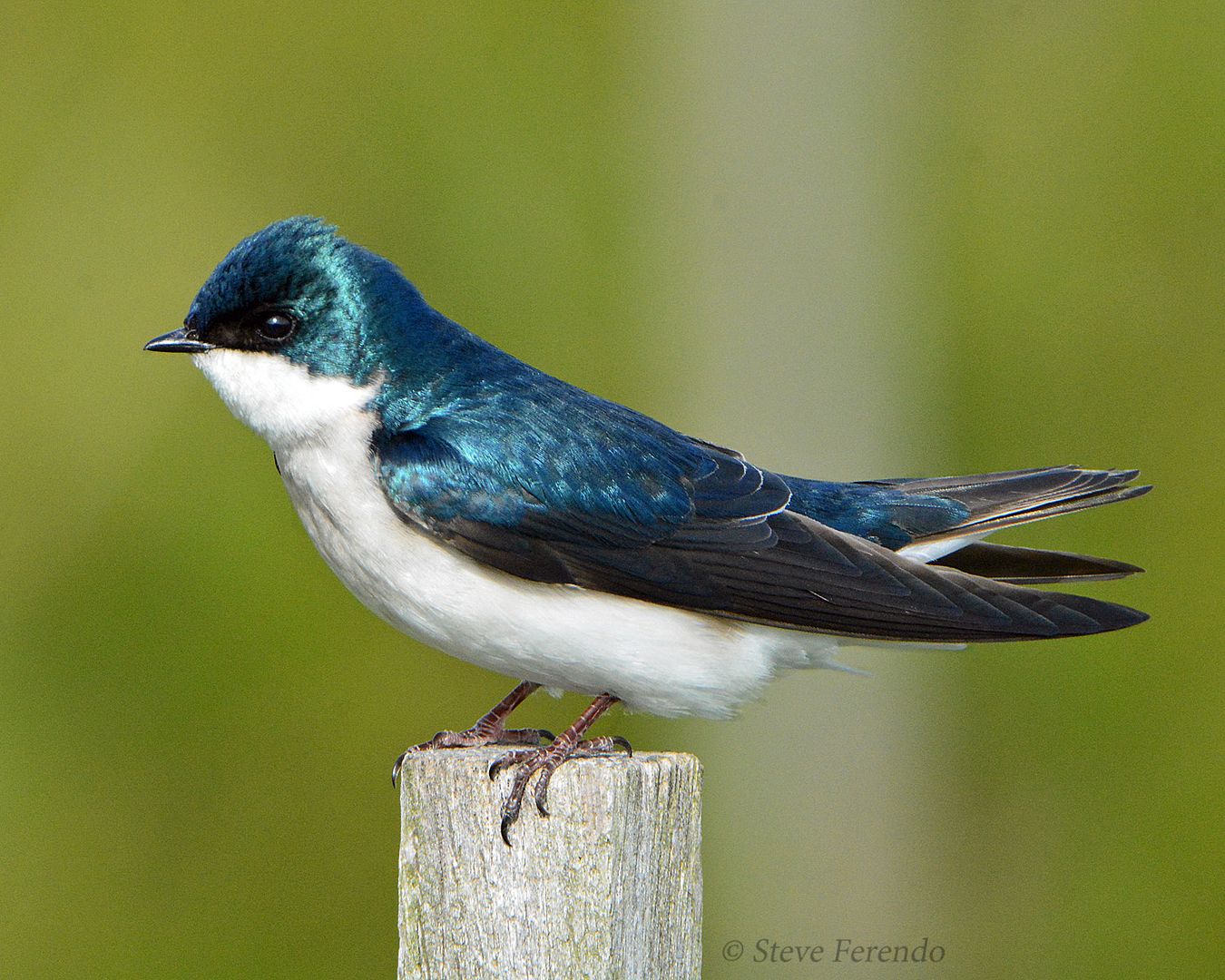 Thanks for visiting, be well, and come back soon.