Not far from the small town of Kelly, Wyoming is the Gros Ventre (pronounced Grow Vaunt) River Valley. In an earlier post I described this area. In this post I wanted to share more photos of the big horn sheep that we found in the Red Hills section...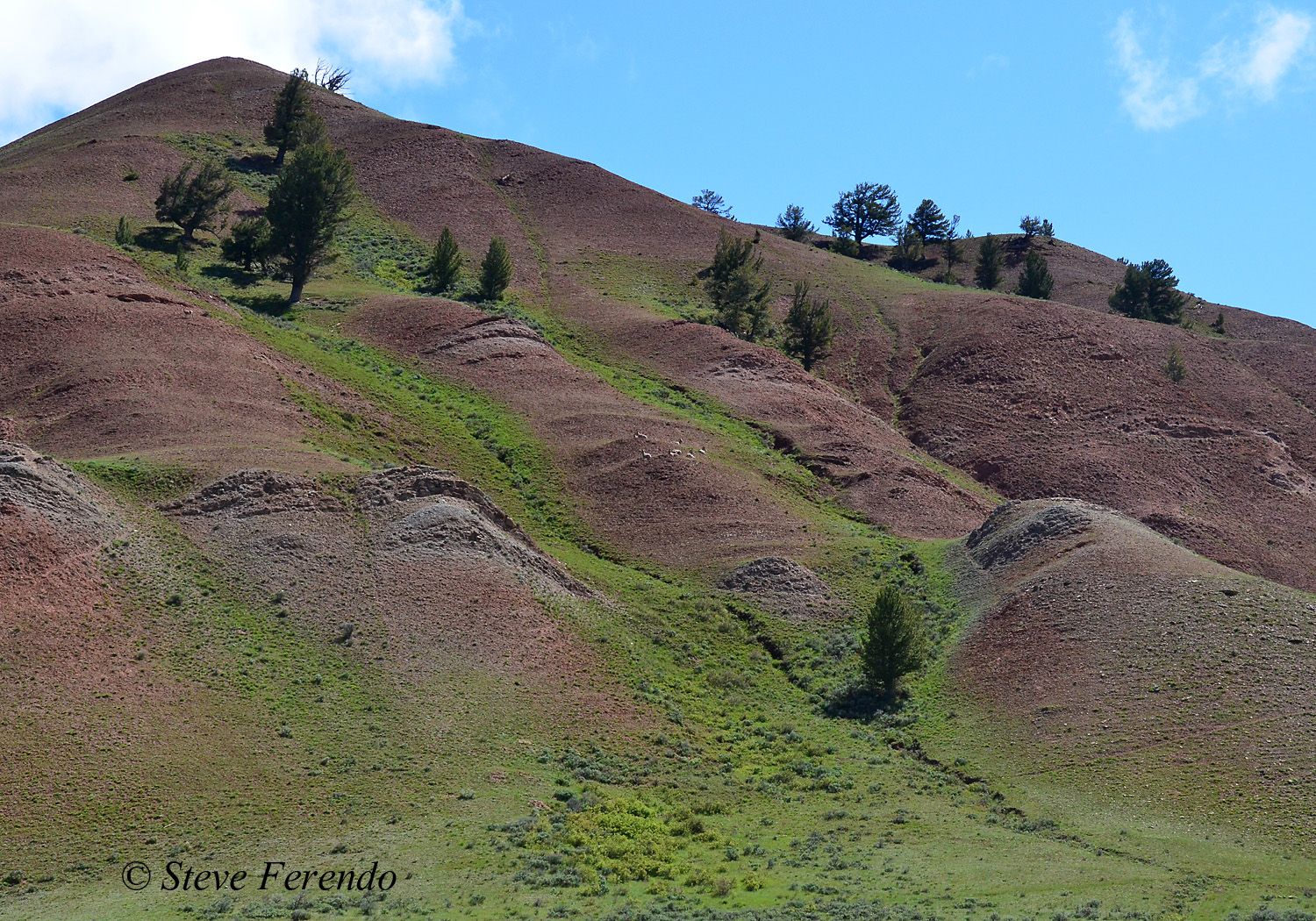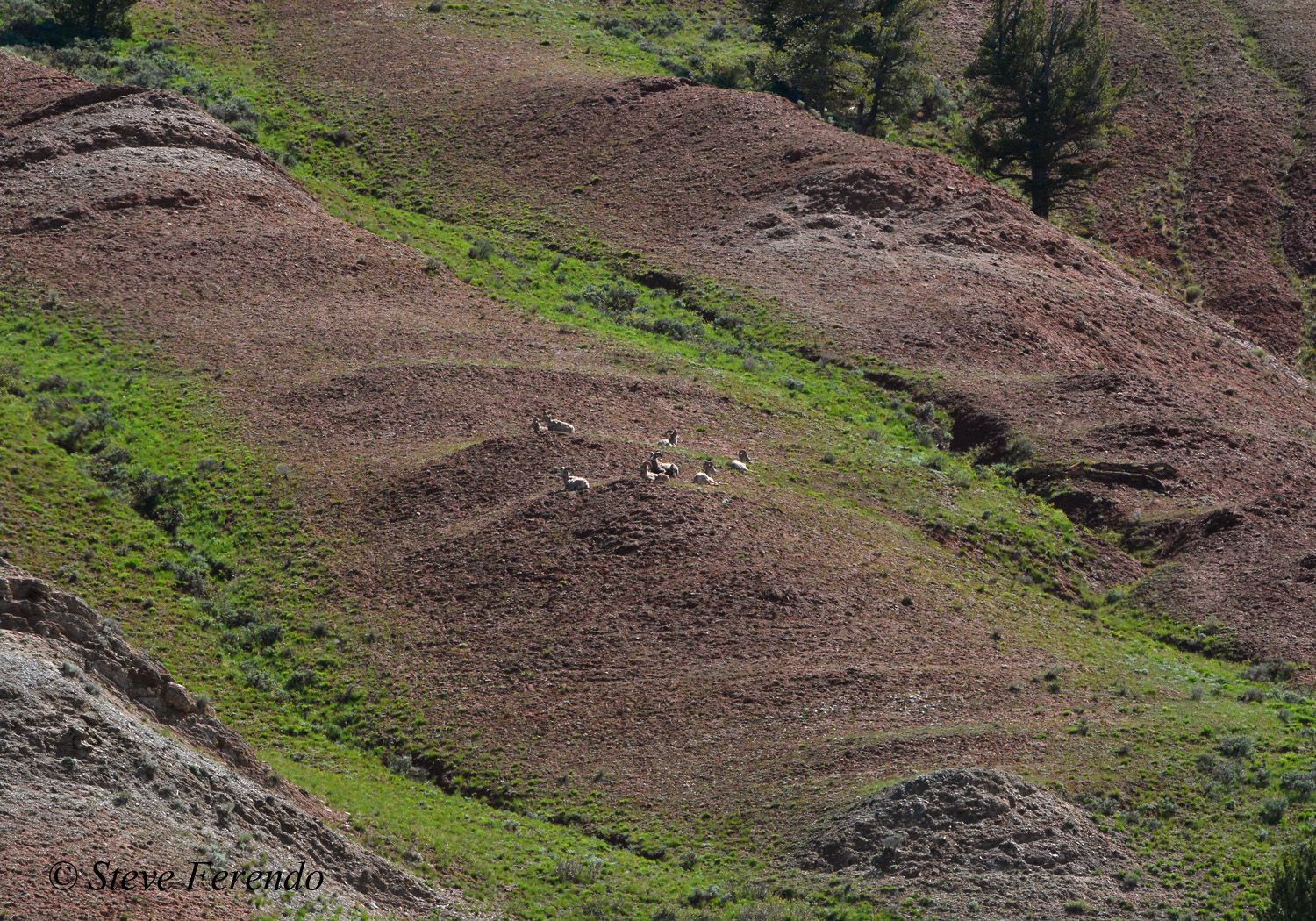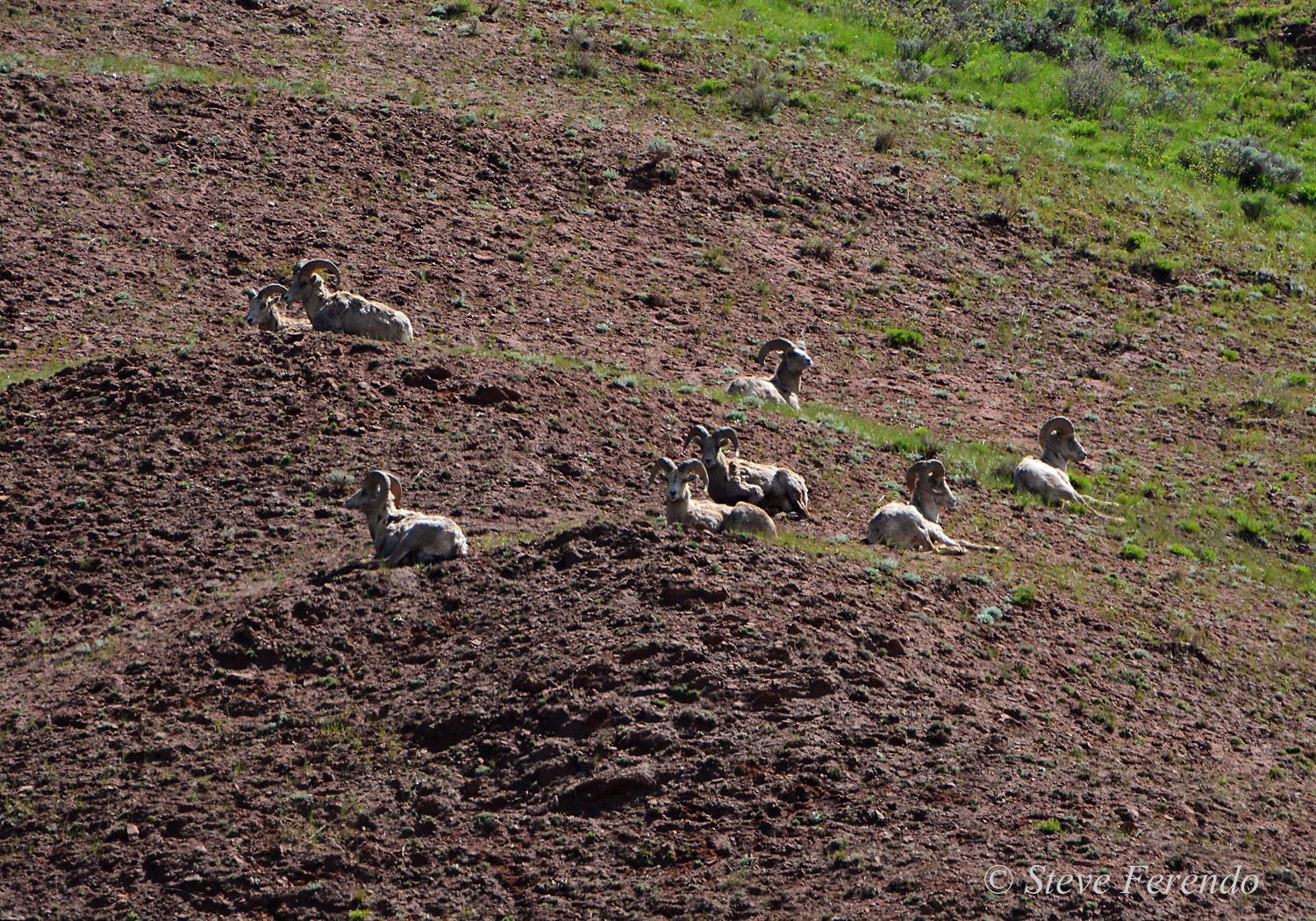 During our visit the sheep did not venture close to the road. If one is lucky they sometimes can be found much closer. The following images are from Yellowstone National Park where we found a ewe and two rams not far from the Yellowstone picnic area...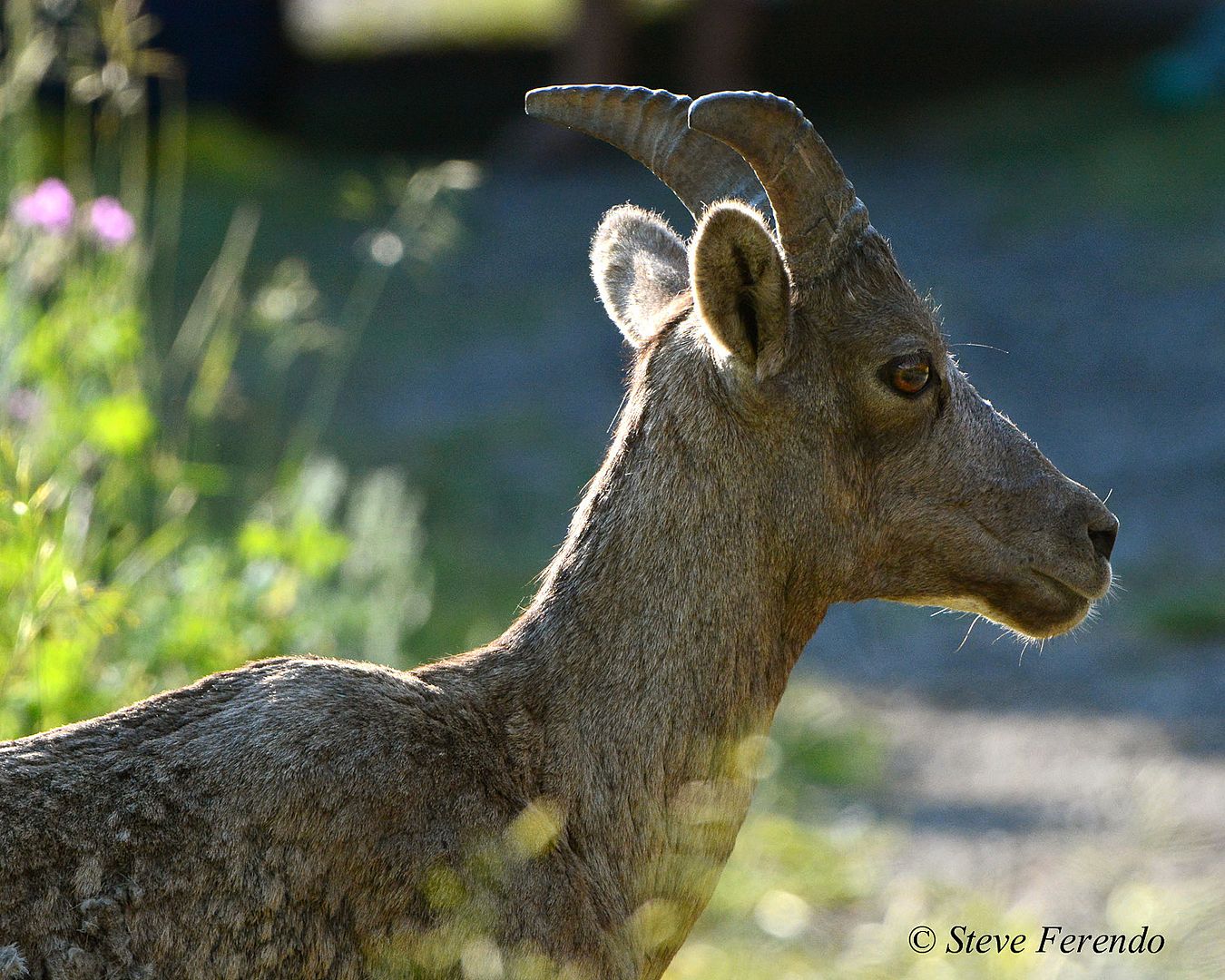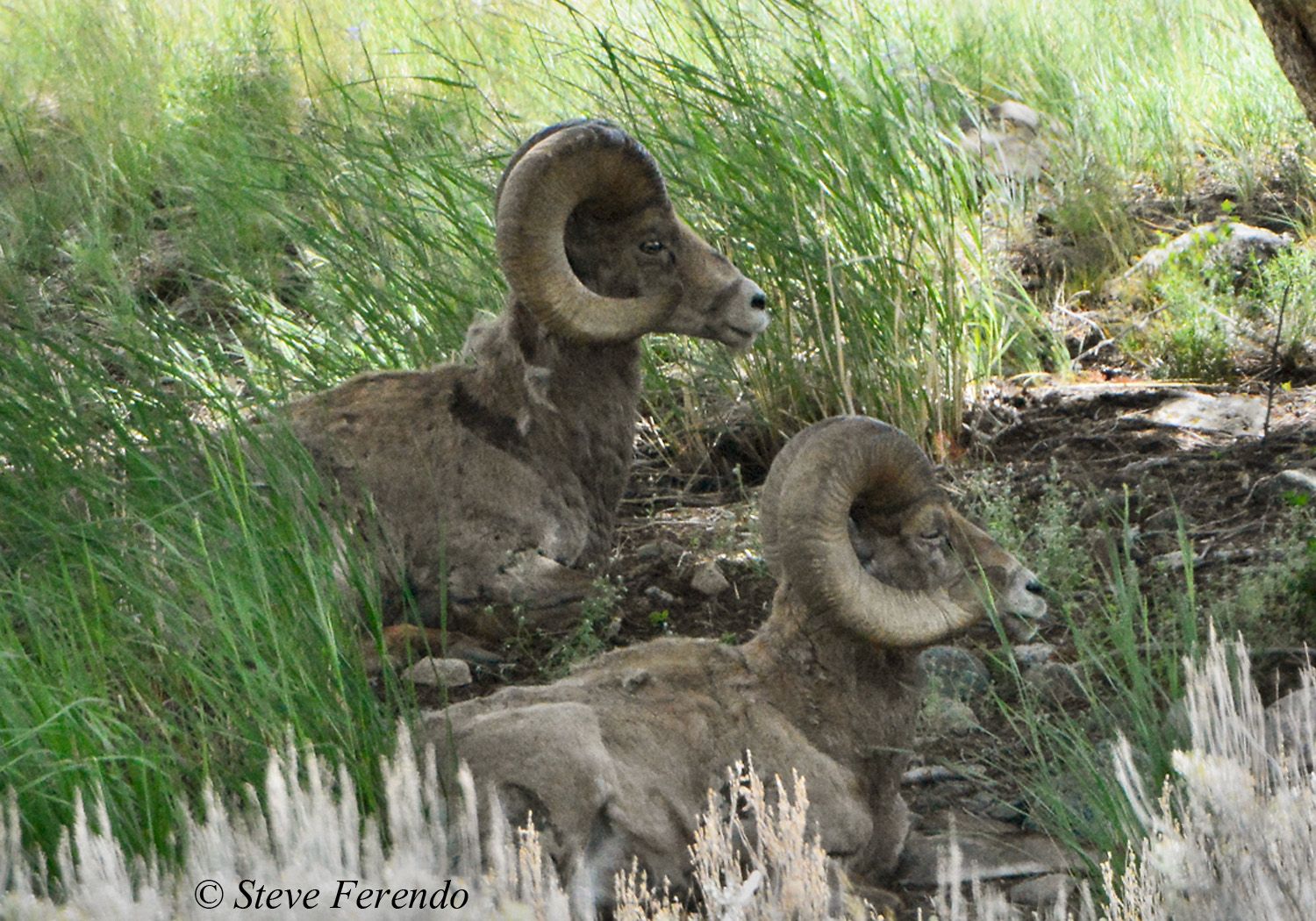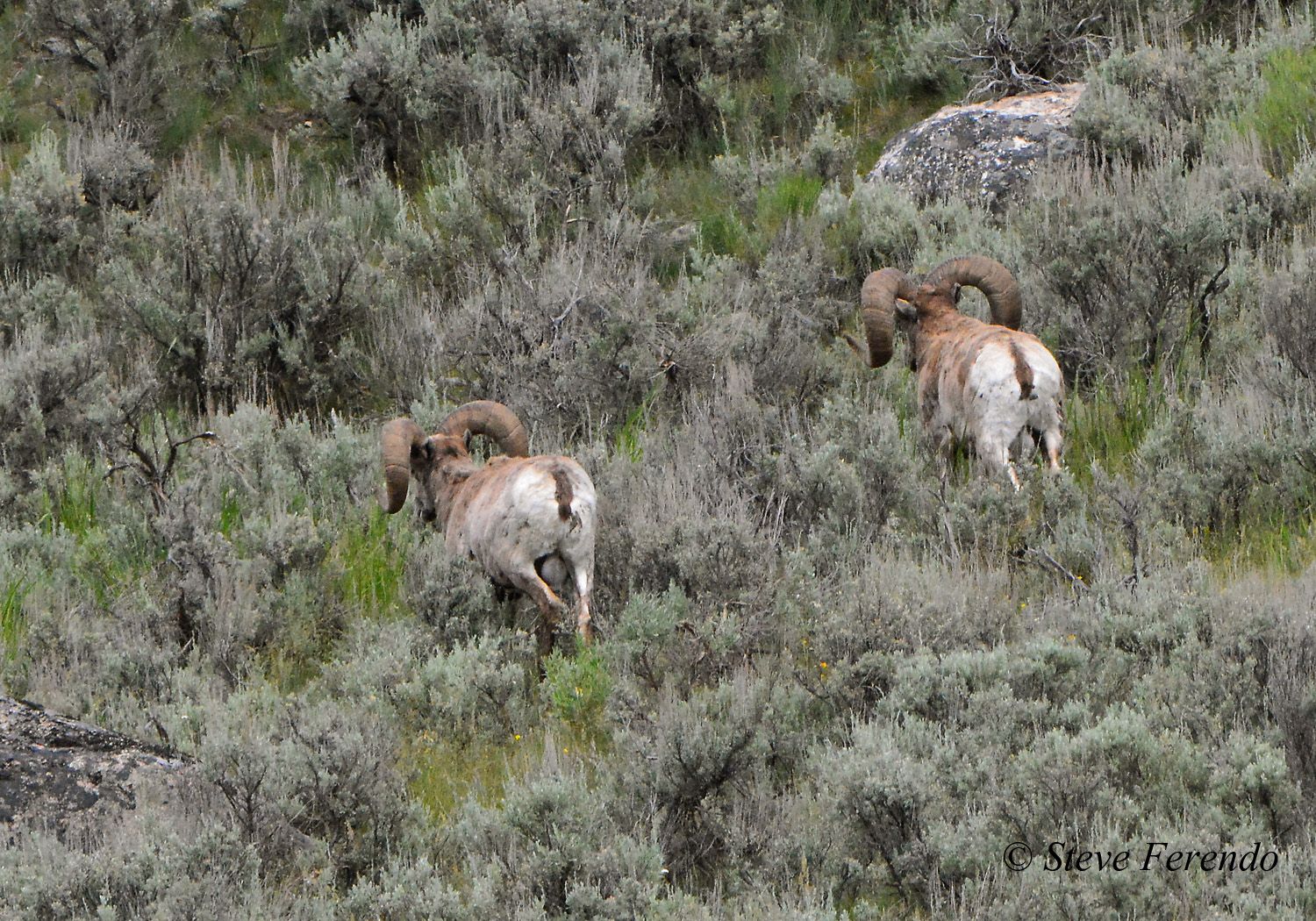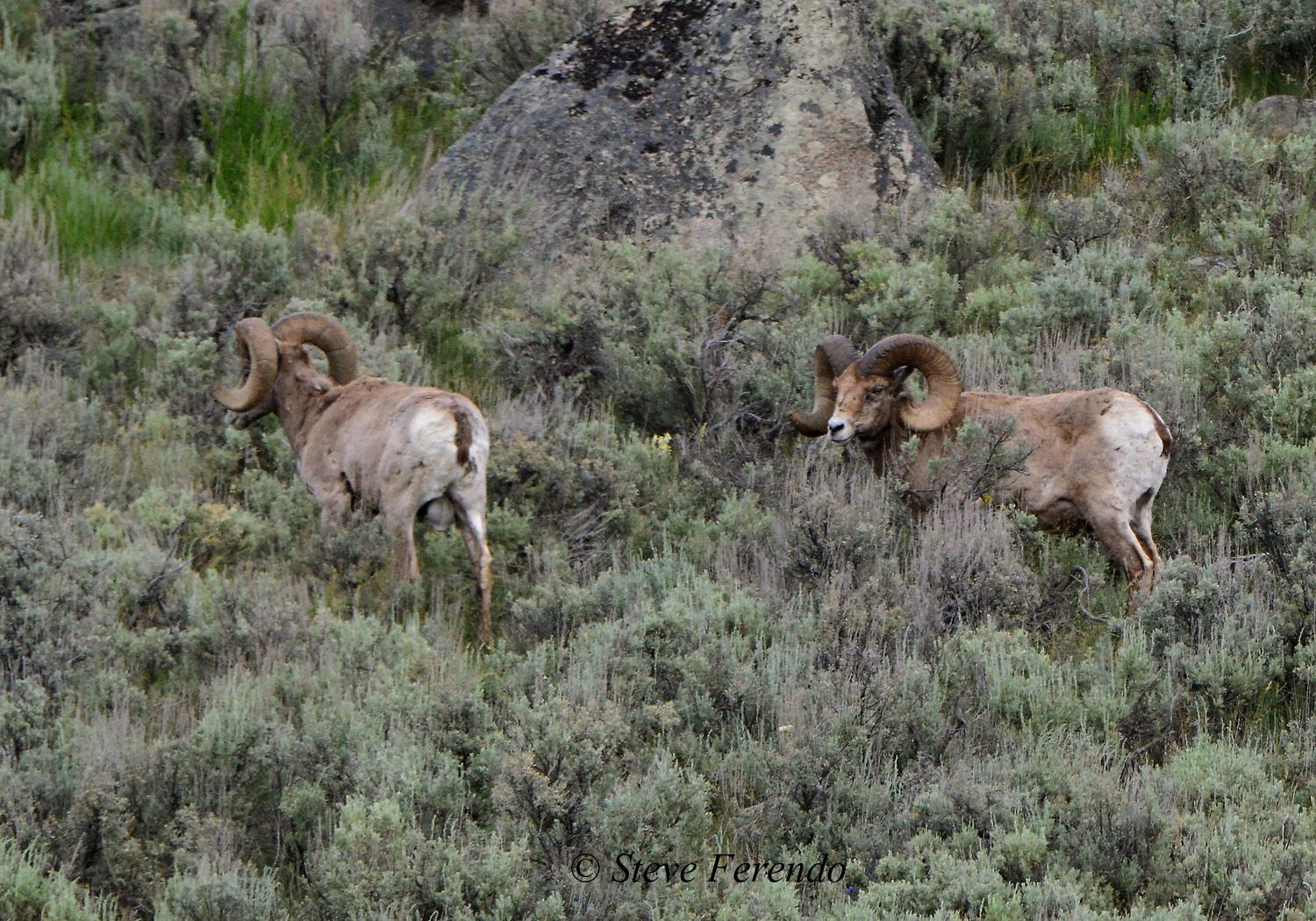 In the Yellowstone region there once lived a band of Shoshone Indians called "sheep eaters" because of their diet of big horn sheep.
As always, thanks for visiting, be well, and come back soon.