Hello friends, both old and new. Our wonderful trip to northwest Wyoming has come to an end, but for you it is just beginning. I will be editing photos and sharing our experiences for some time to come. I will try to keep the posts in chronological order but I hope you will forgive me if I get off track at times.
Elk like to give birth in thick cover, such as the willow flats that dominate the landscape along the Snake River from Moran Junction to Jackson Lake Lodge and beyond. The willows cover hundreds of acres and are "off limits" to humans during most of the year. Grizzly bears search the flats seeking out the calves relentlessly...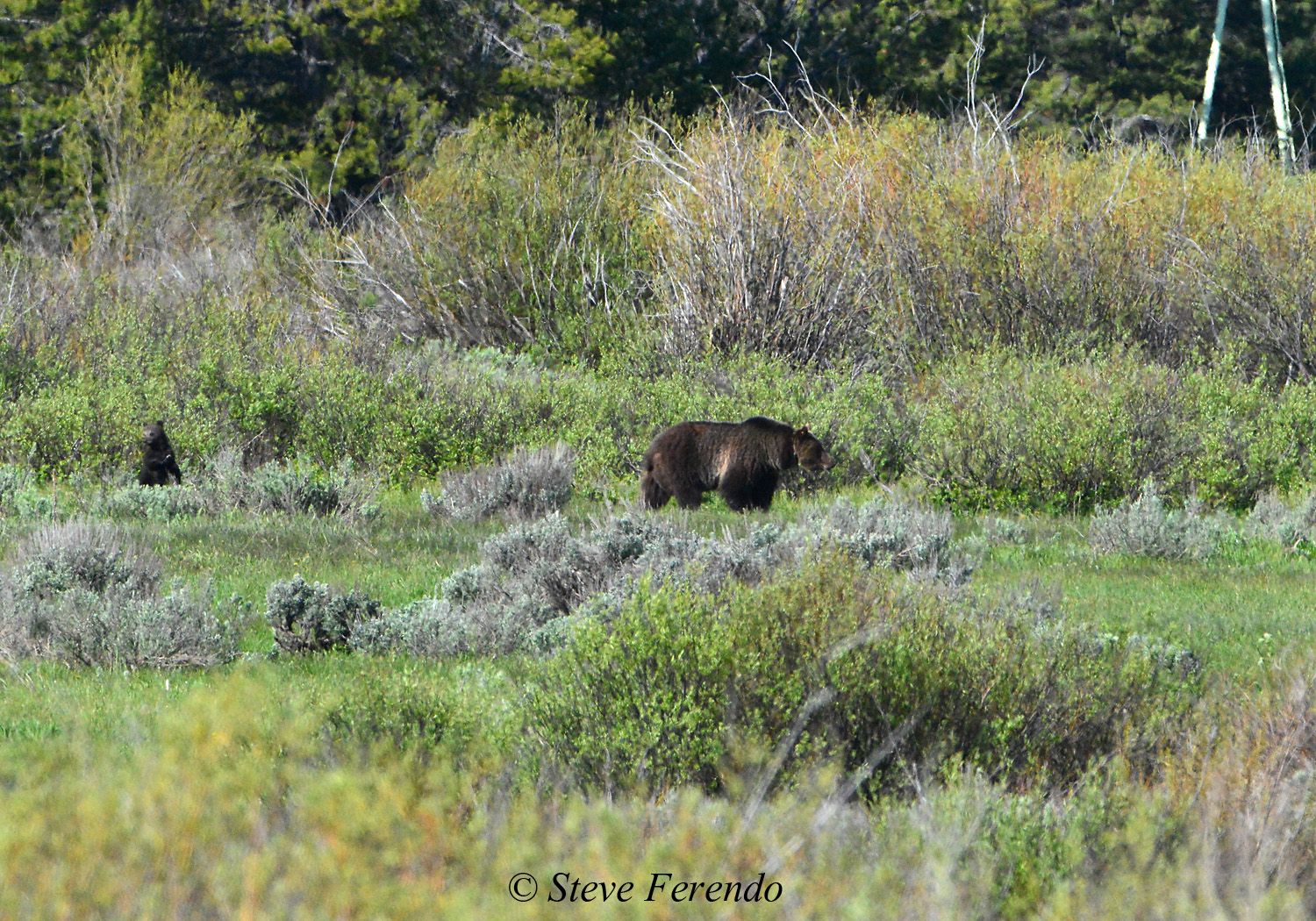 One morning in late May we were among a group of photographers hoping to photograph grizzly bear 610 and her two cubs as she prowled the willows. It seemed likely that she was looking for elk calves and her direction of travel indicated that she might wind up near the dam. As we headed for the parking lot below the dam a cow elk ran out of the willows and crossed the road in front of us. Cheryl and I both thought that she might be trying to lure 610 away from a calf that she had left hidden nearby. When we arrived at the parking lot we were surprised to see an elk calf that appeared to be only hours old, judging by its shakiness and inability to walk confidently...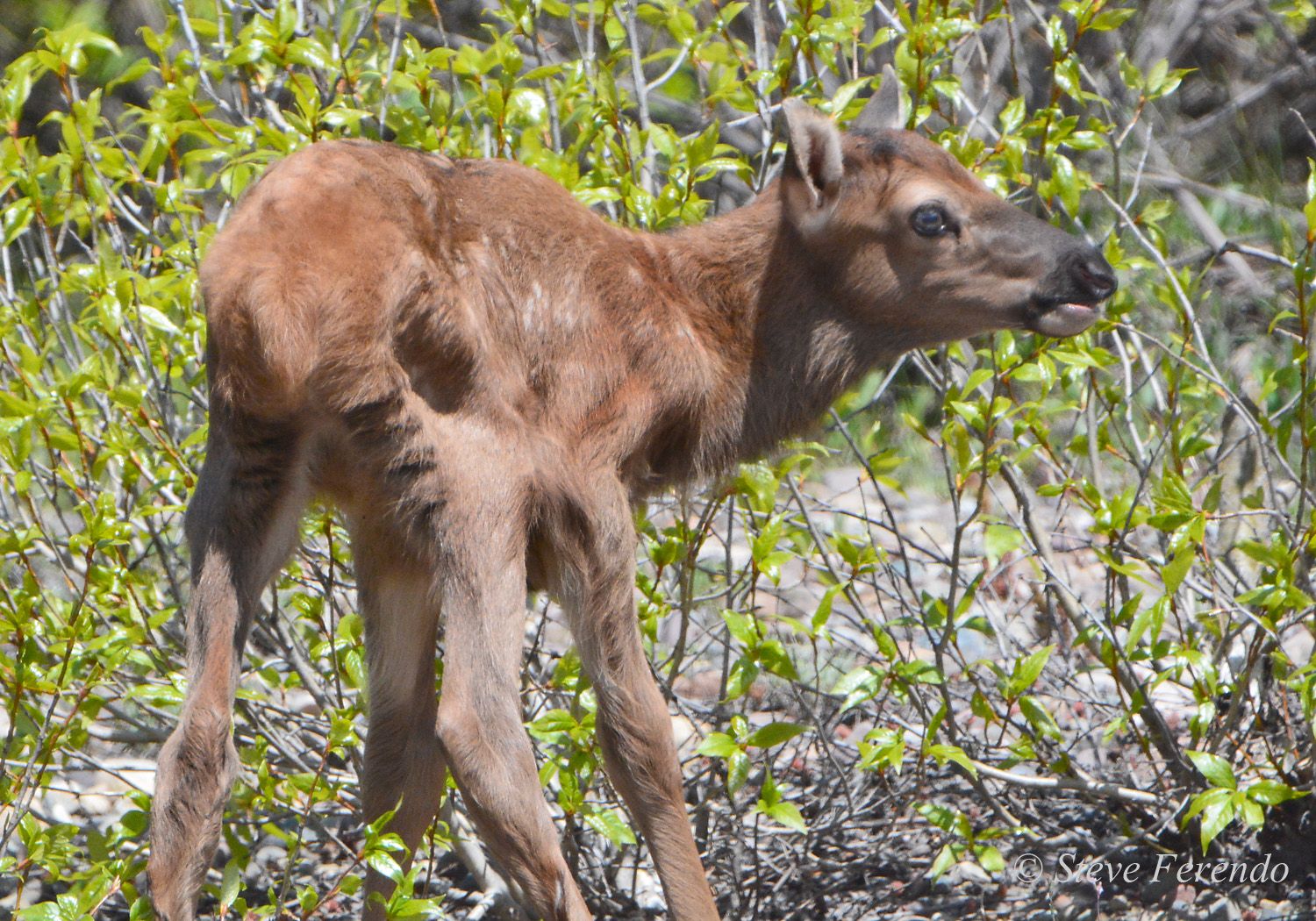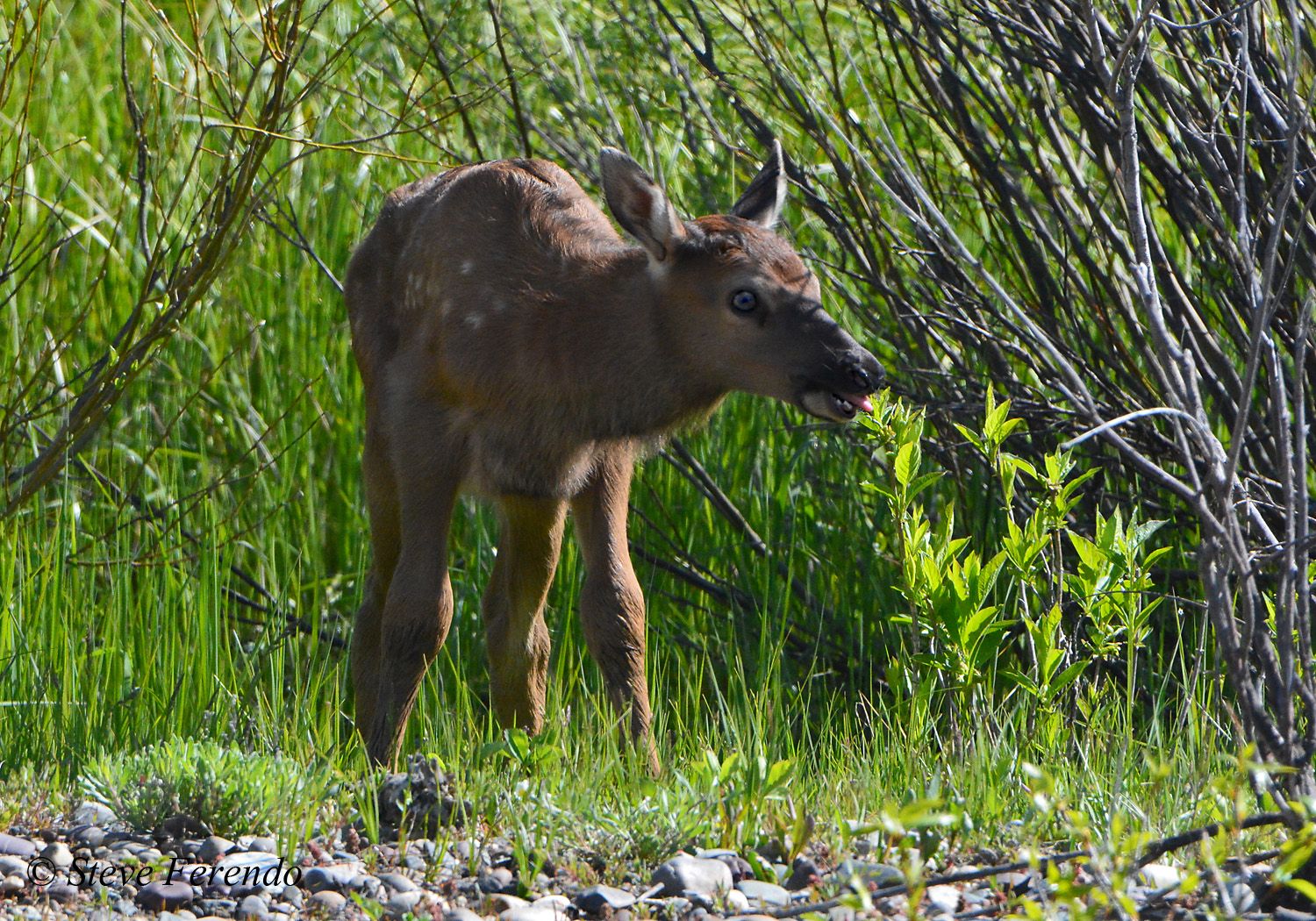 I think the calf was so young that this was the first time its mother had left it alone. It seemed to lack the instinct to lie down and be still to avoid detection. More photographers were arriving almost by the minute and none of us knew what was about to unfold. Would the bears find the calf, or had the mother elk been successful in luring them away?
As the calf called and wandered about it seemed as though a survival instinct was emerging from the depths of its subconscious. The following series of photos will show it attempting to find cover and, finally hiding from view, right before our eyes...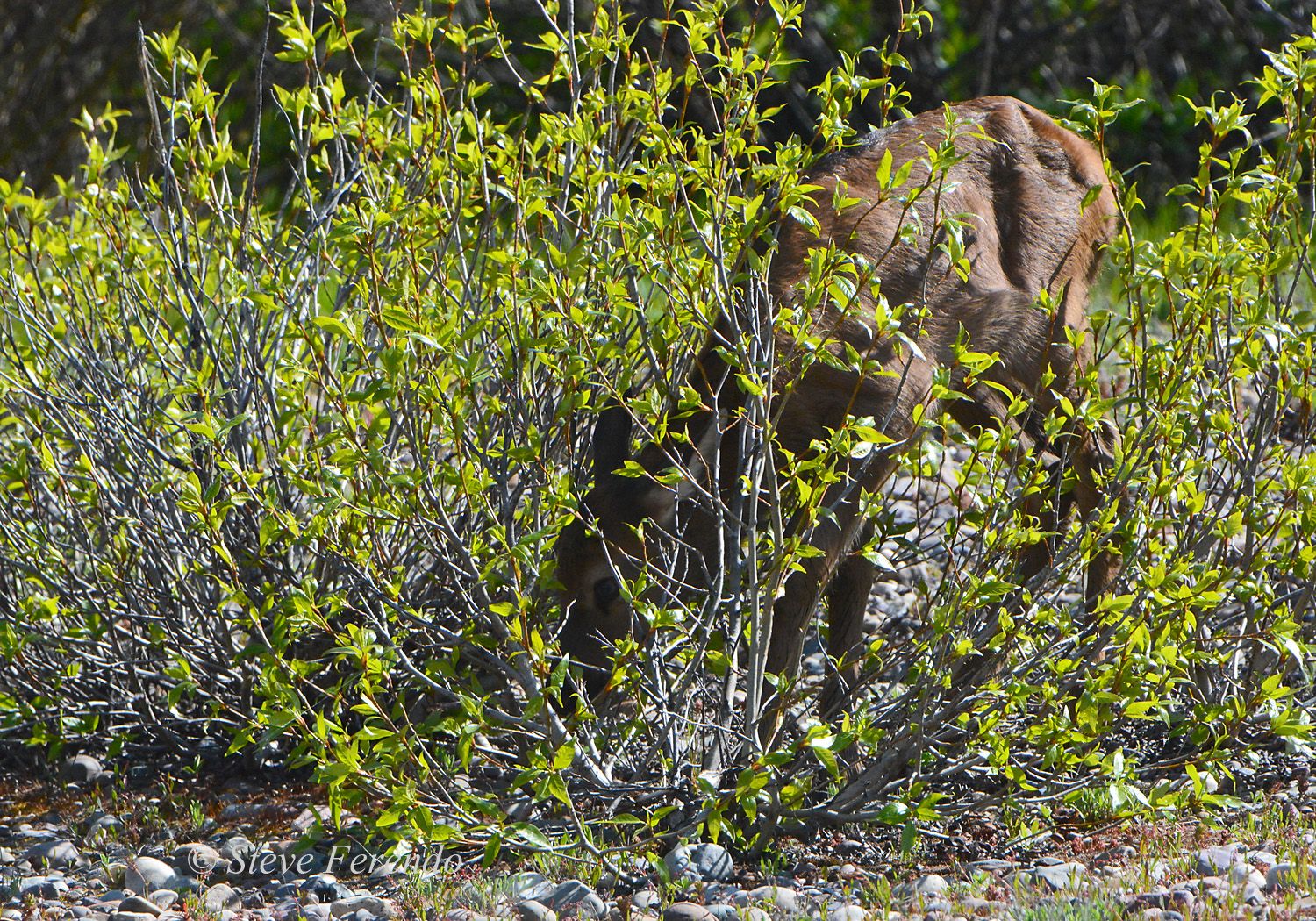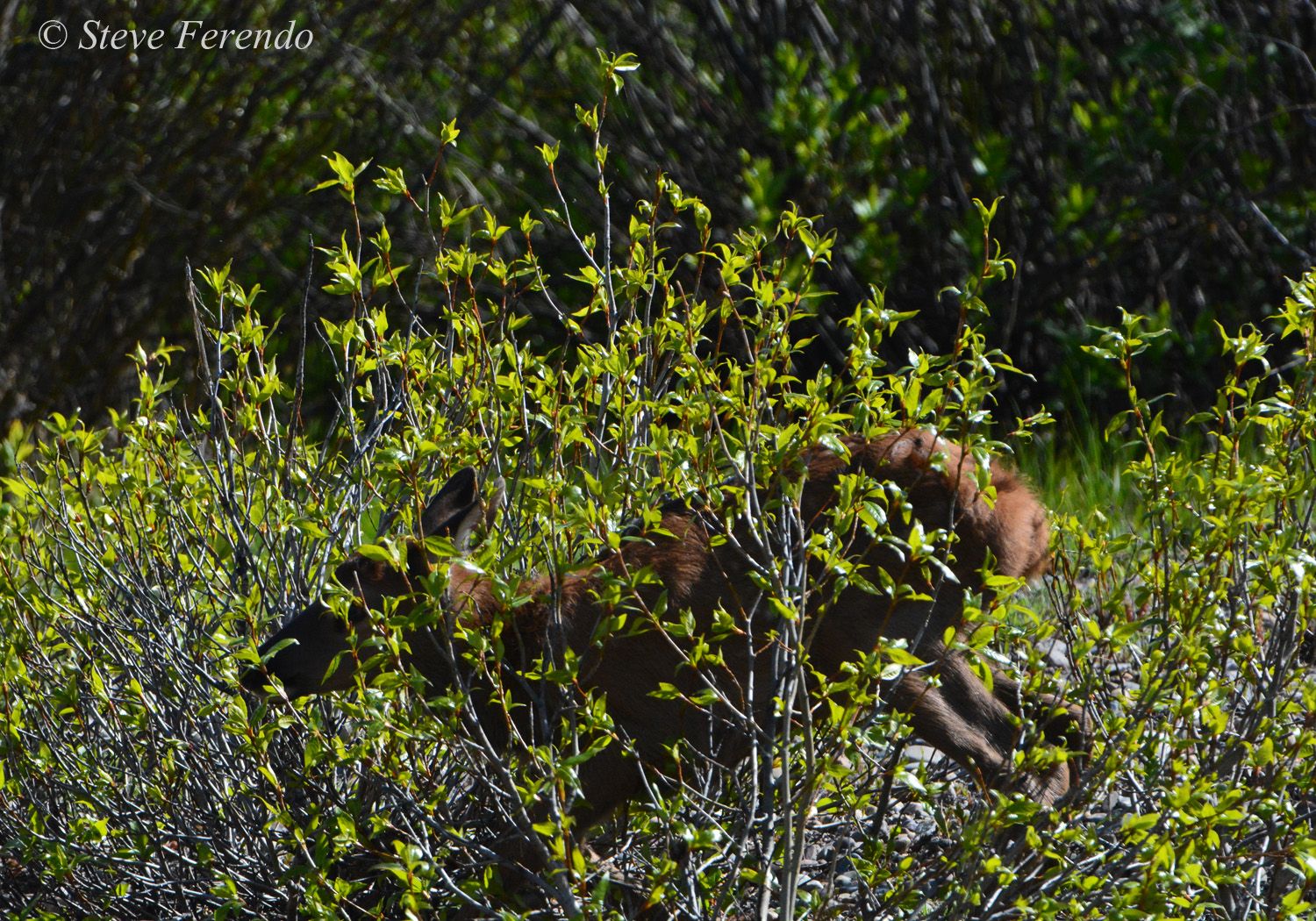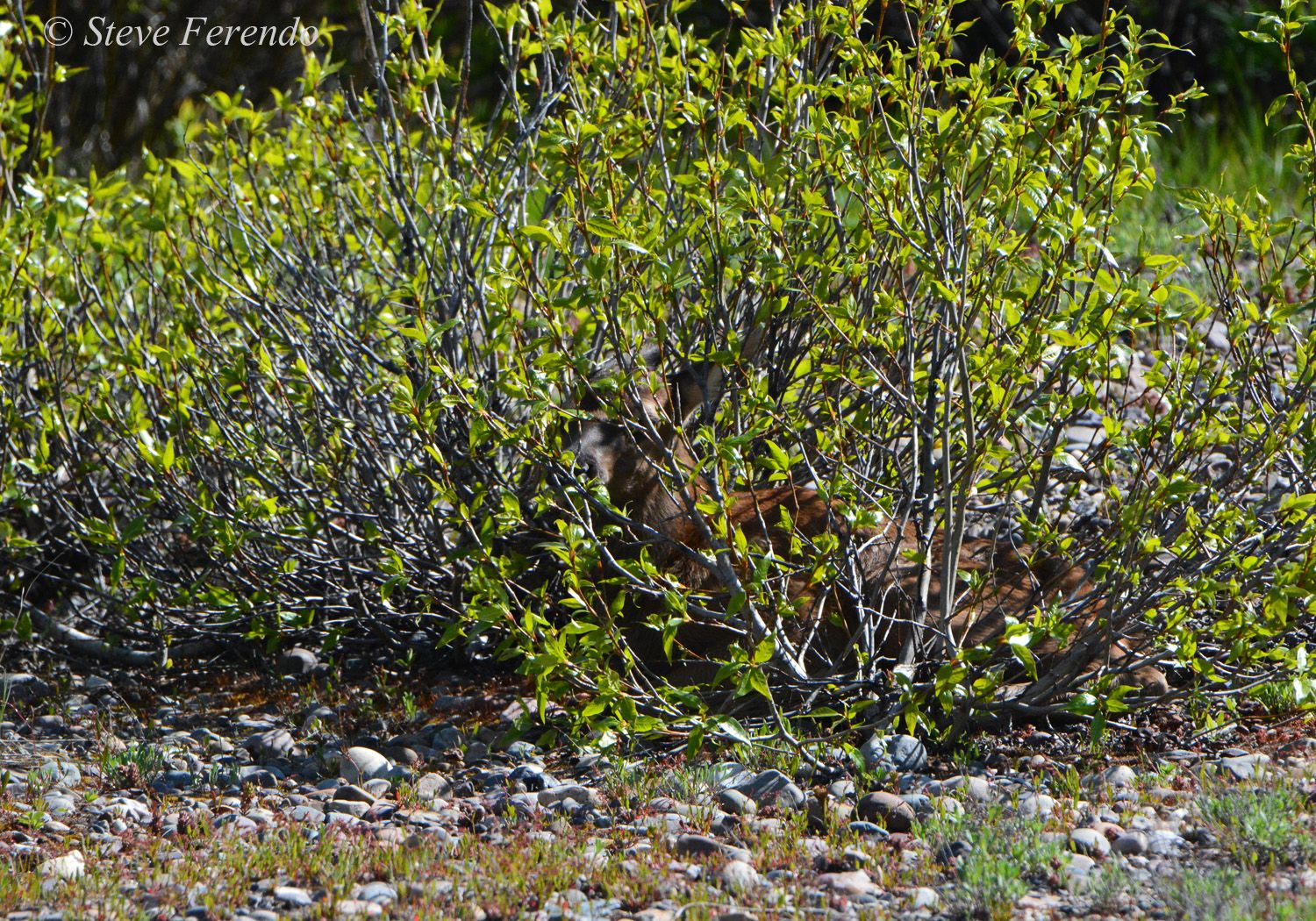 The next photo was taken from about 30 yards away at 150mm. I think it would take a sharp eye to see the calf once it finally settled down and was still.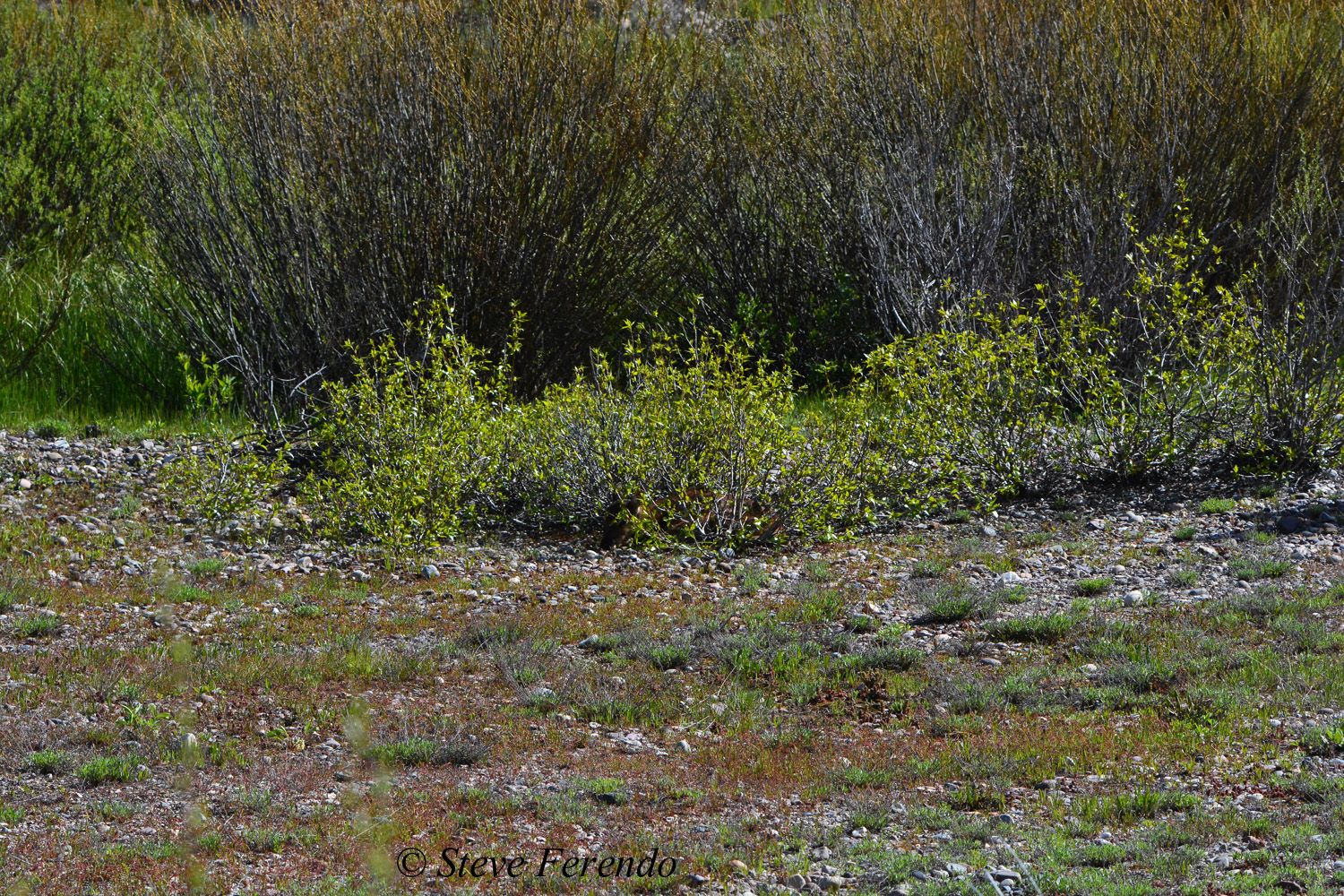 Of course, being new to this hide and seek game, it did get up and change position a few times.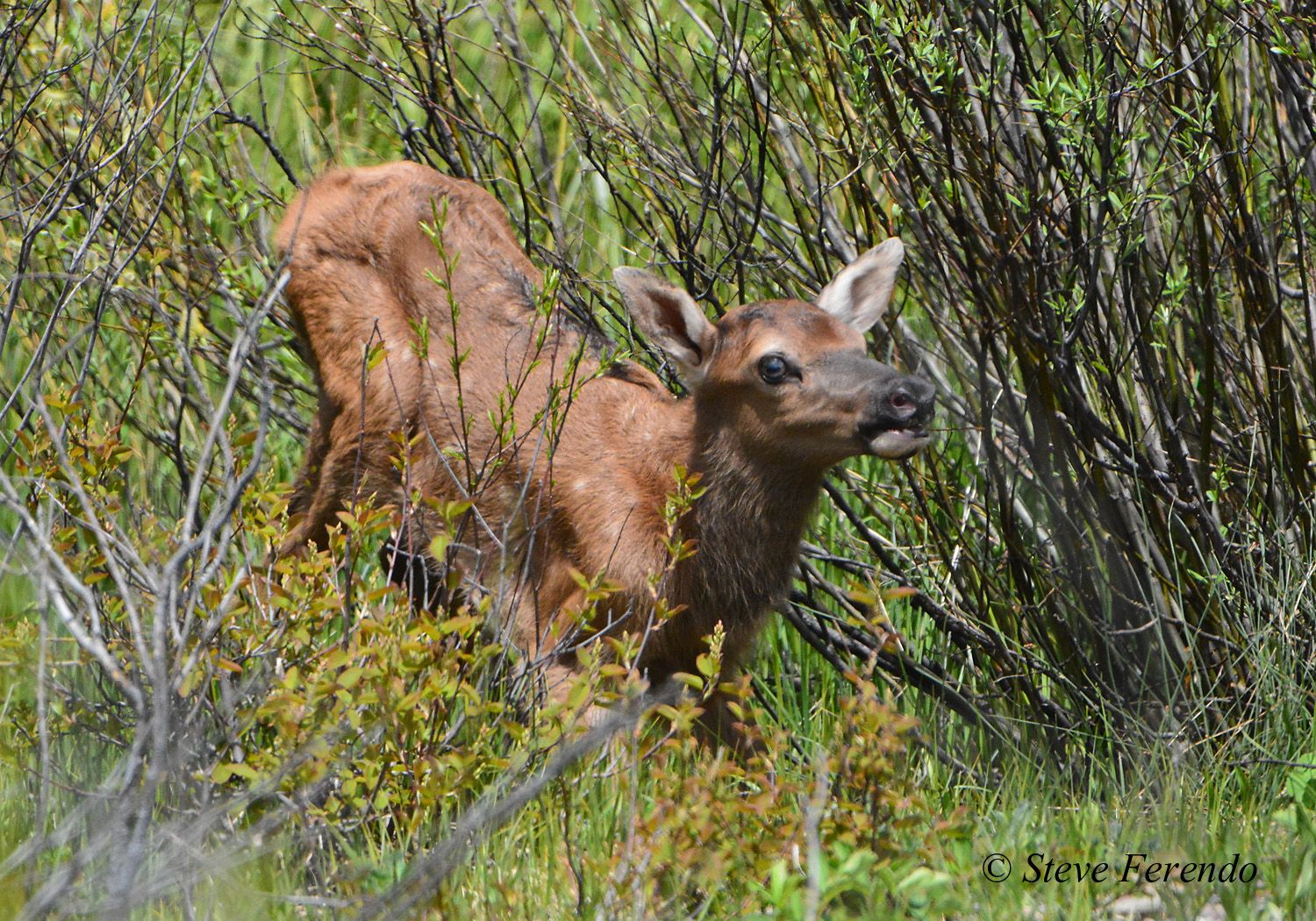 Some of us stayed around until dark to see the outcome. I can report that the bears did not find the calf while any of the photographers were present so we all assume that calf and mother were reunited when the threat had passed.
One of the highlights of the calf vigil was when new friends Julie and Jim Laybourn brought out a grill and offered me the best elk burger that I have ever tasted. A few weeks later we attended a showing of Jims film "
Always Endangered
", about grizzly bear 399, at the National Museum of Wildlife Art.
I want to thank the many followers of the blog from other countries for checking in during our long hiatus. Internet issues prevented me from posting updates, but I could see which nations our visitors were coming from. Your interest and visits kept me encouraged and eager to start posting again.
I hope to add updates each week so visit often, stay well and come back soon.