The following are some birds that I have not published before. The first is what I believe to be a cackling goose. Note the short neck and bill. If there are other field marks that I am unaware of, or if I have misidentified the bird, please let me know...
The next are two photos of a red-tailed hawk in a forest...
Yellow-bellied sapsucker (juvenile) located near Jefferson...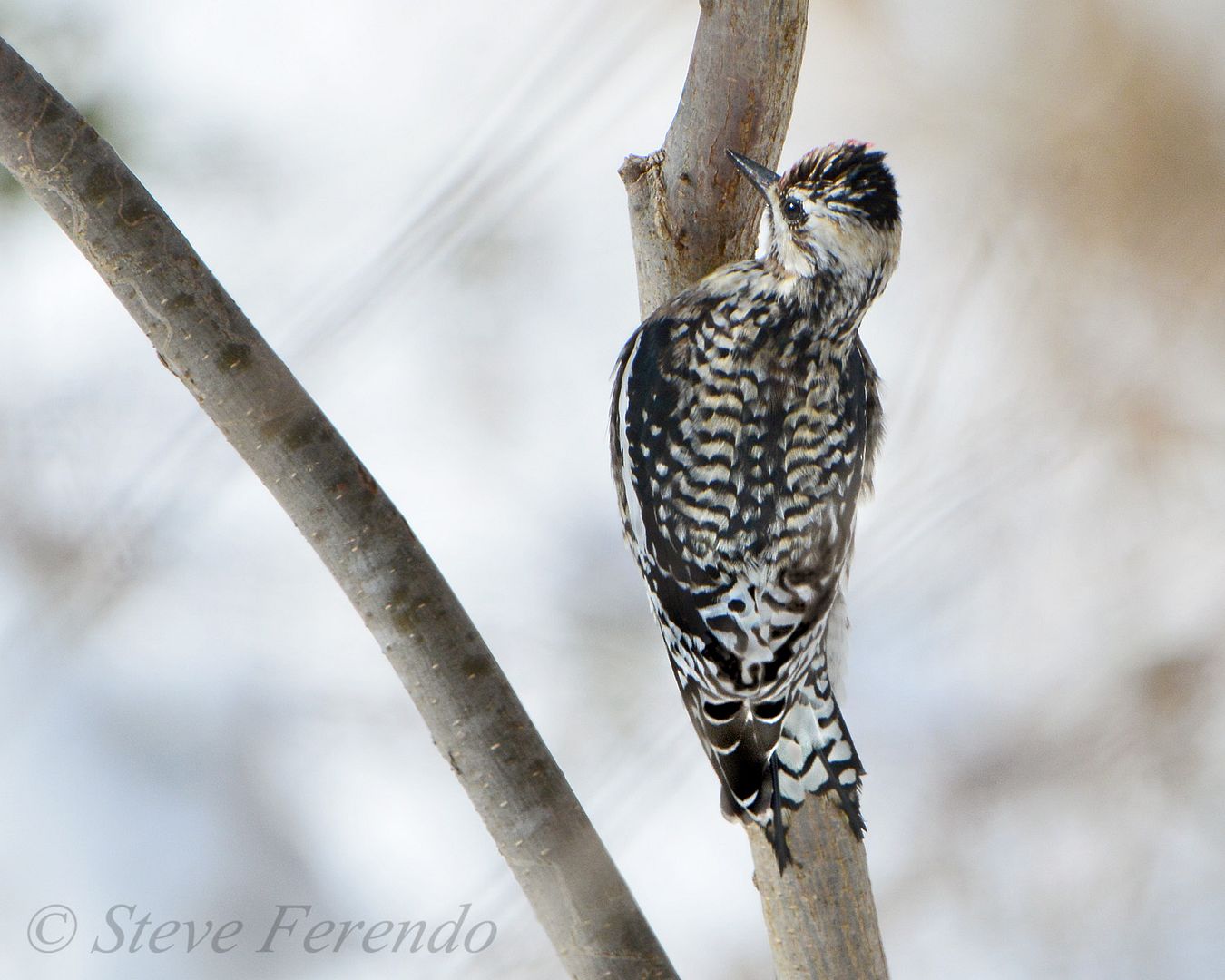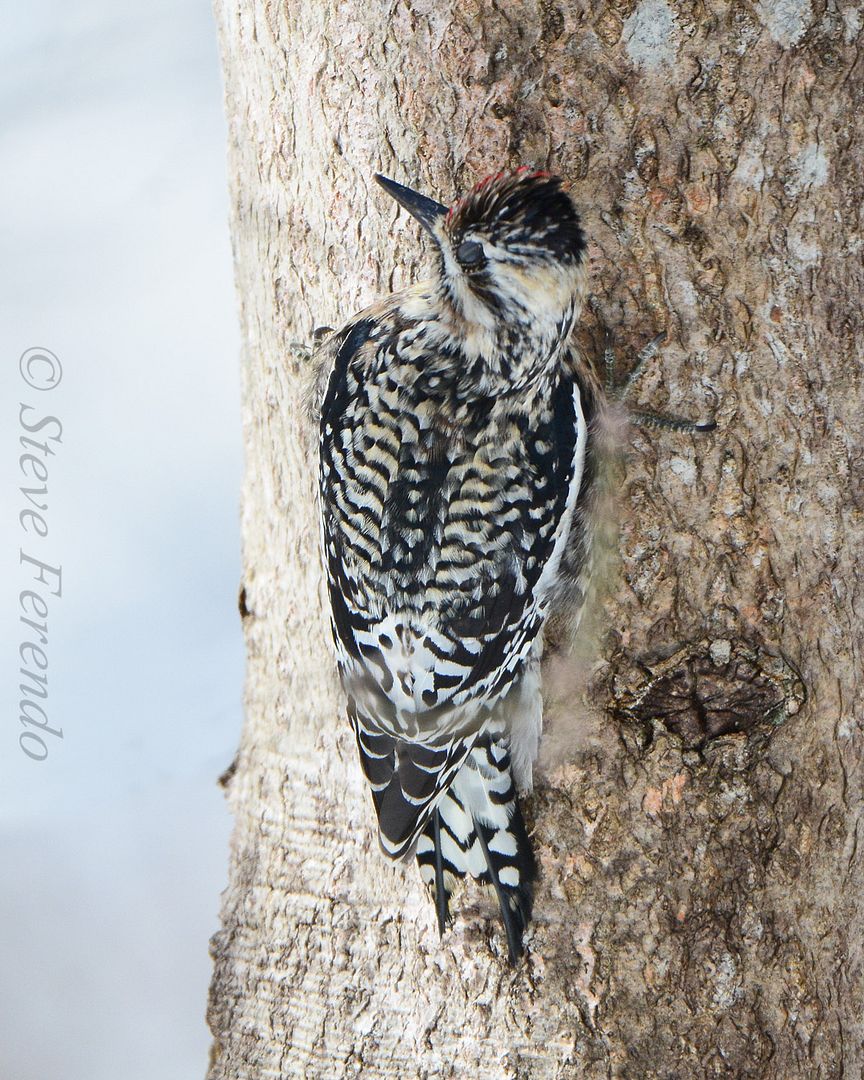 This red-tailed hawk has just captured prey near a busy road...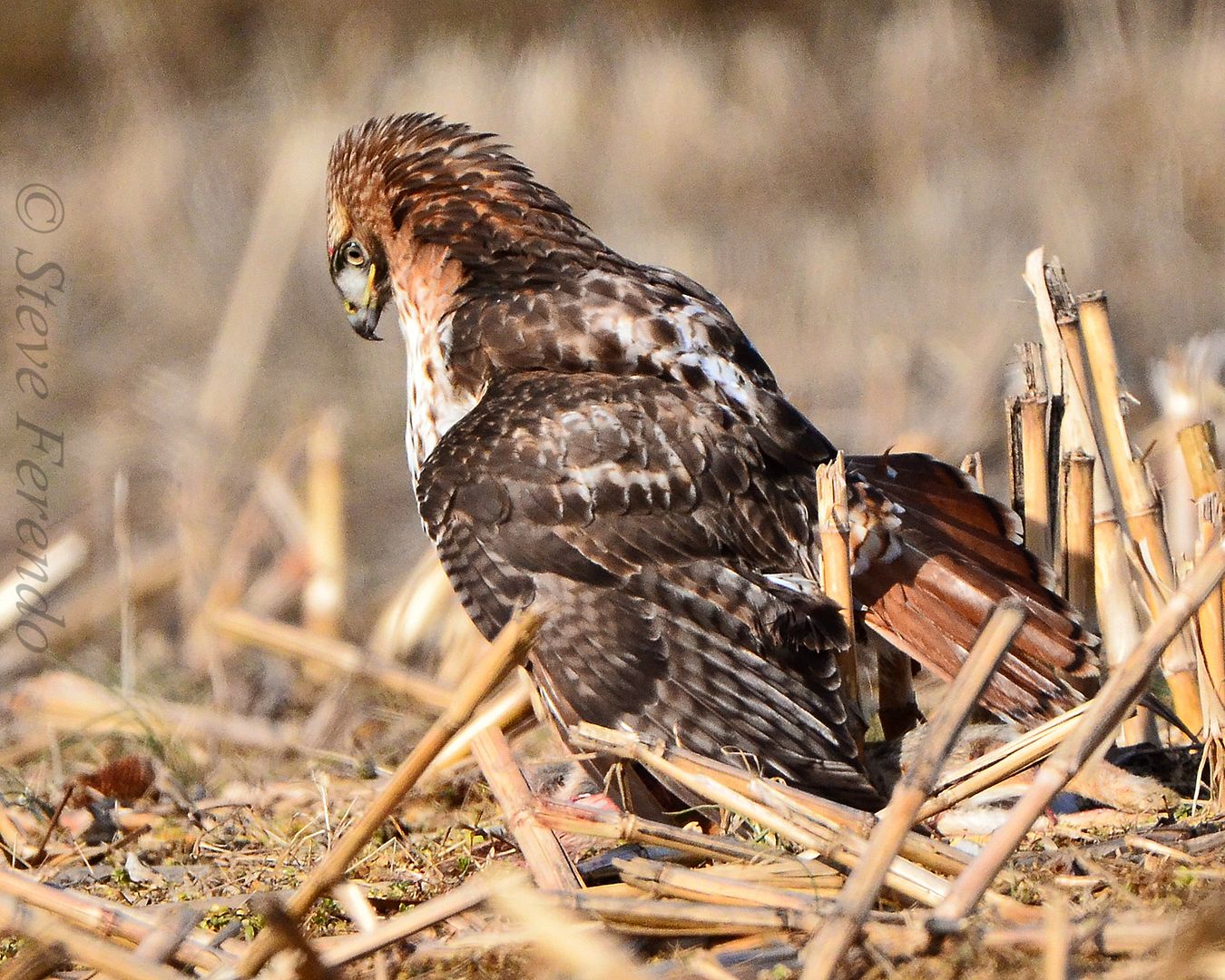 The last photo is of a feral cat. I have seen this cat in the past on the grounds of the Catoctin Creek Park and Nature Center...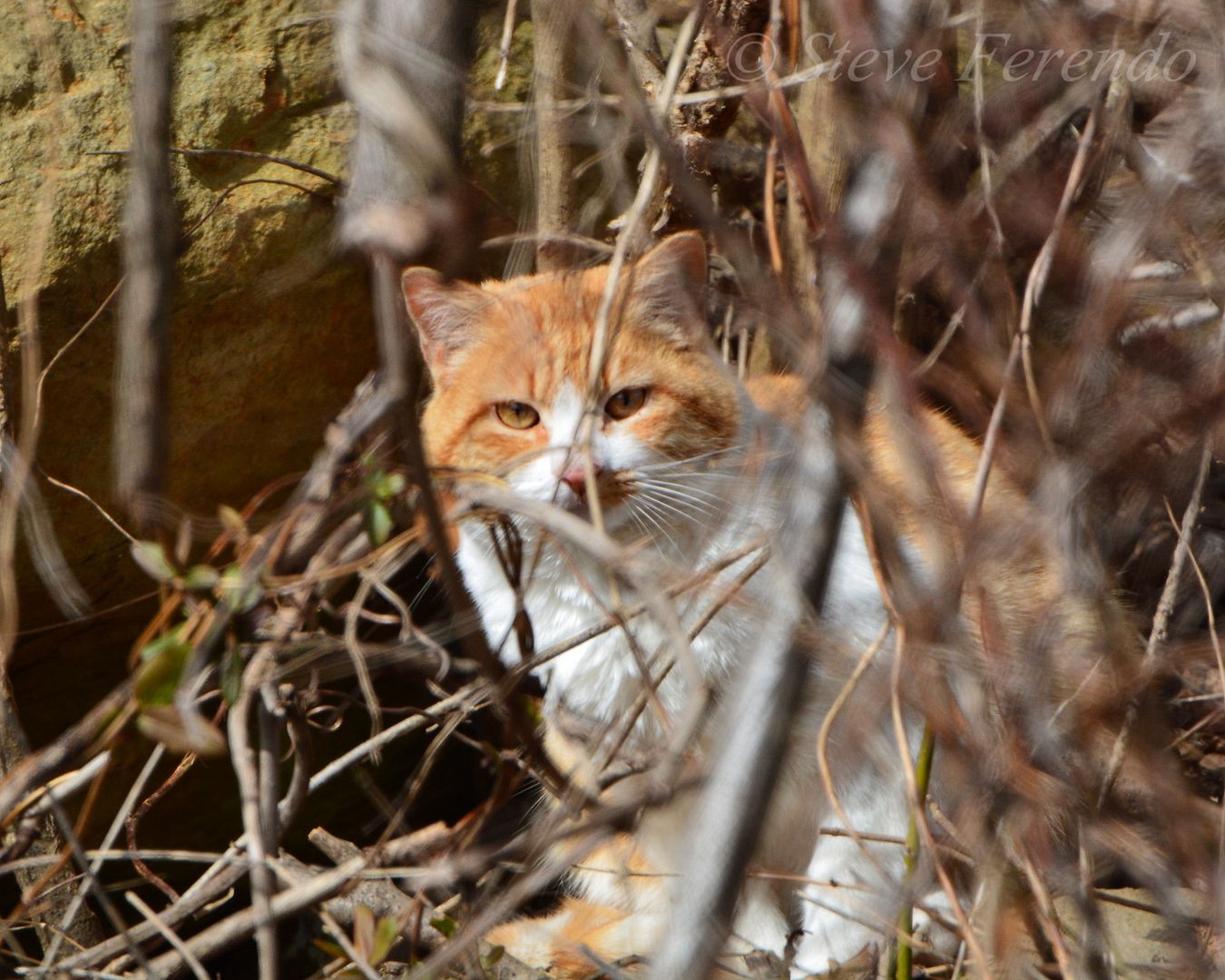 I always assumed that it belonged to a park neighbor until I saw it slide into a hole under the rock it is sitting beside...
Whether domestic or feral, free roaming cats pose a huge threat to song birds and small mammals as this publication from the Smithsonian explains:
Thanks for visiting, be well, and come back soon.