For the past few days I have seen activity that would lead one to believe that the whitetail deer have entered the "chasing" phase of the rut. More bucks are being spotted traveling alone, no longer in the bachelor groups as seen previously. Less than a week ago I was watching one of my favorite spots when a doe came running by...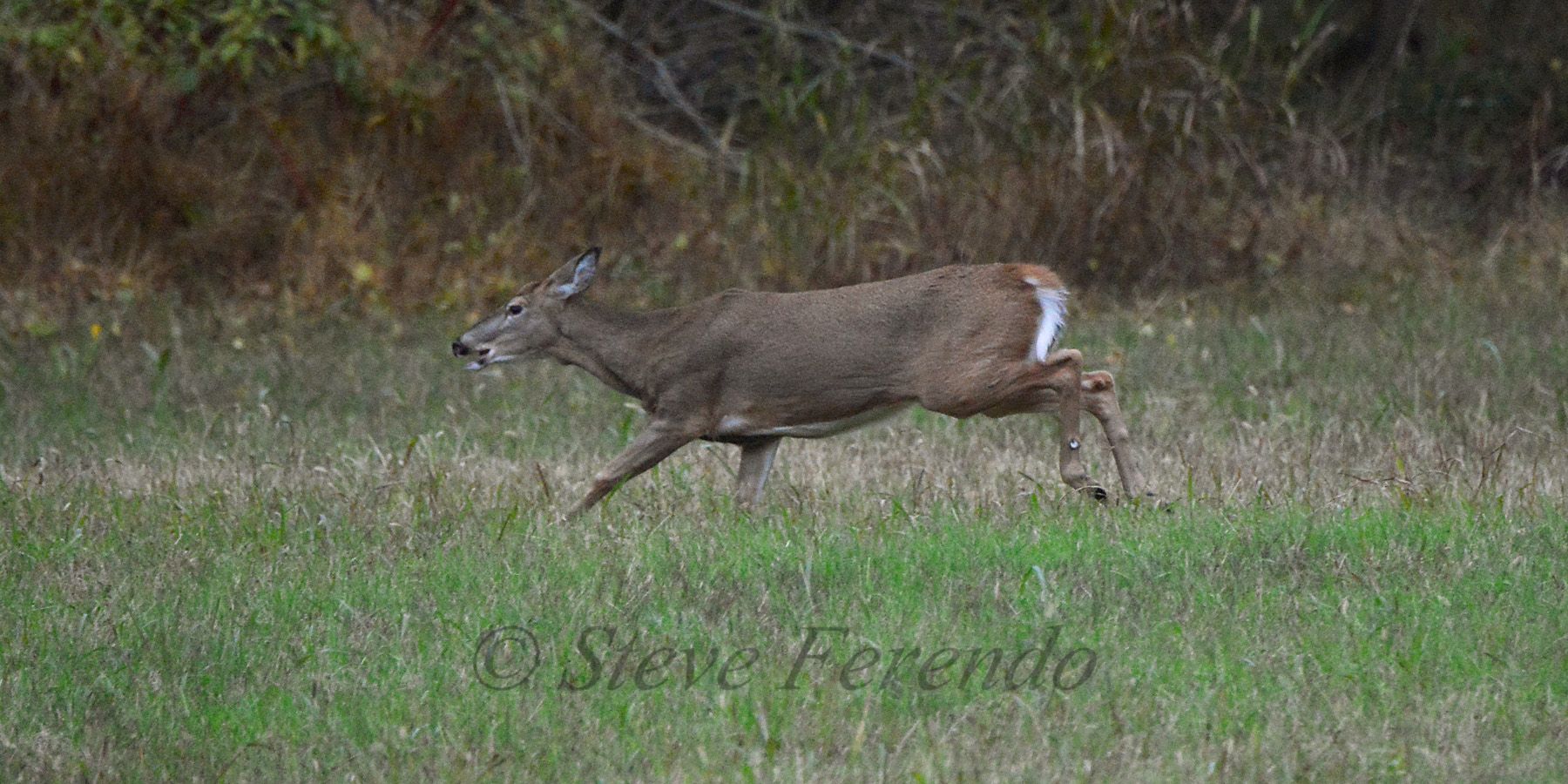 Not far behind was a 9 point buck trying to overtake her...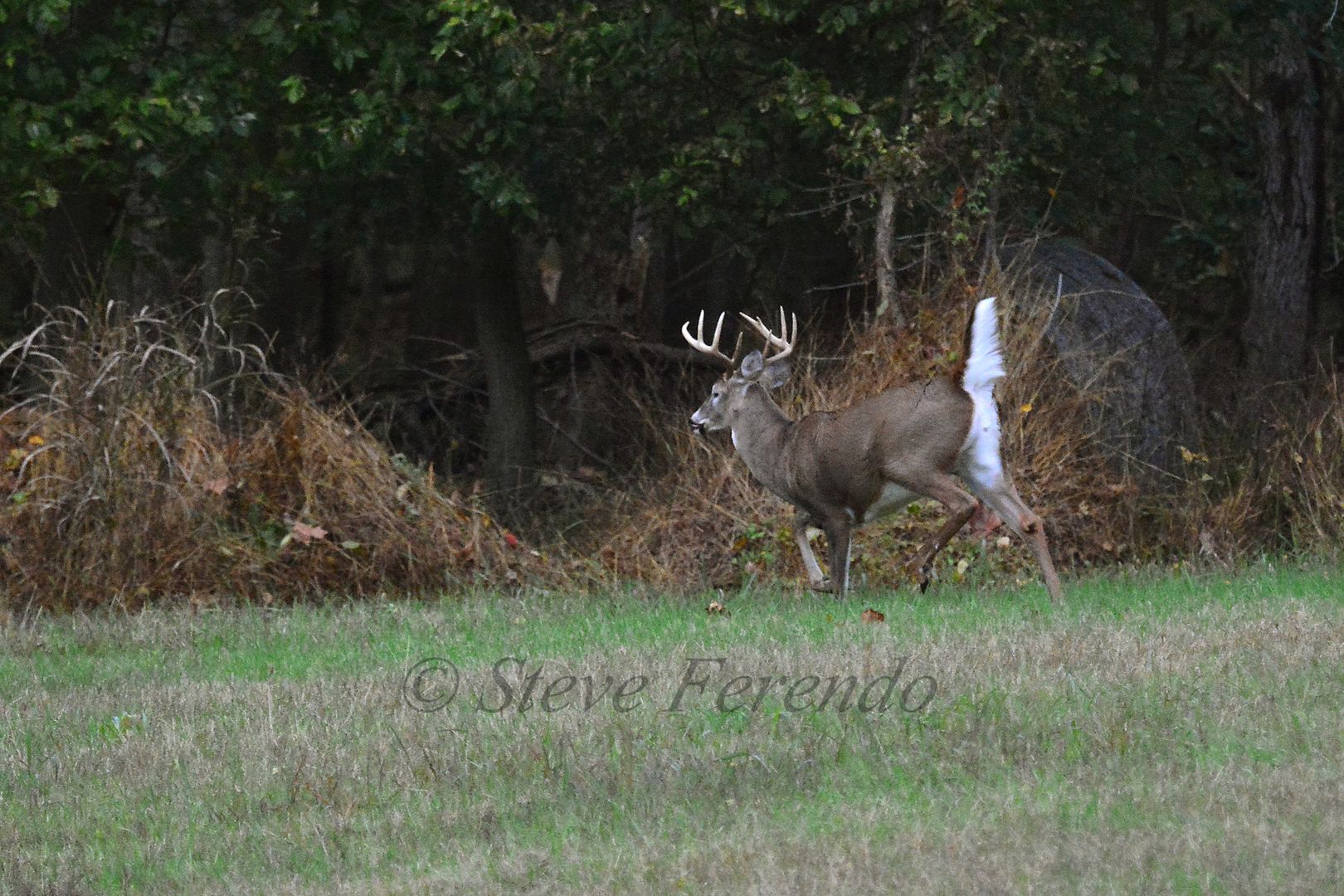 She dodged behind a round bail in an attempt to elude him...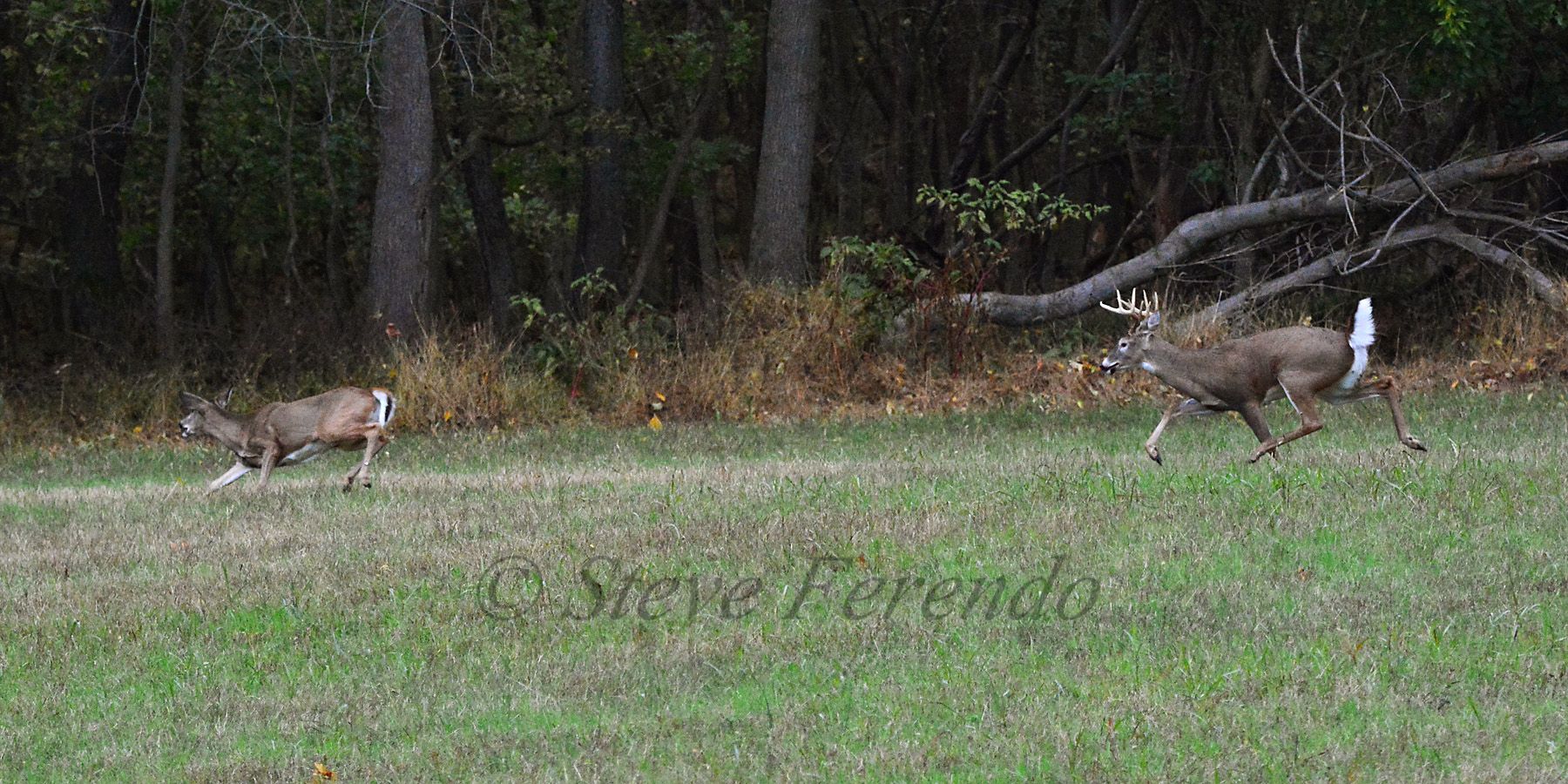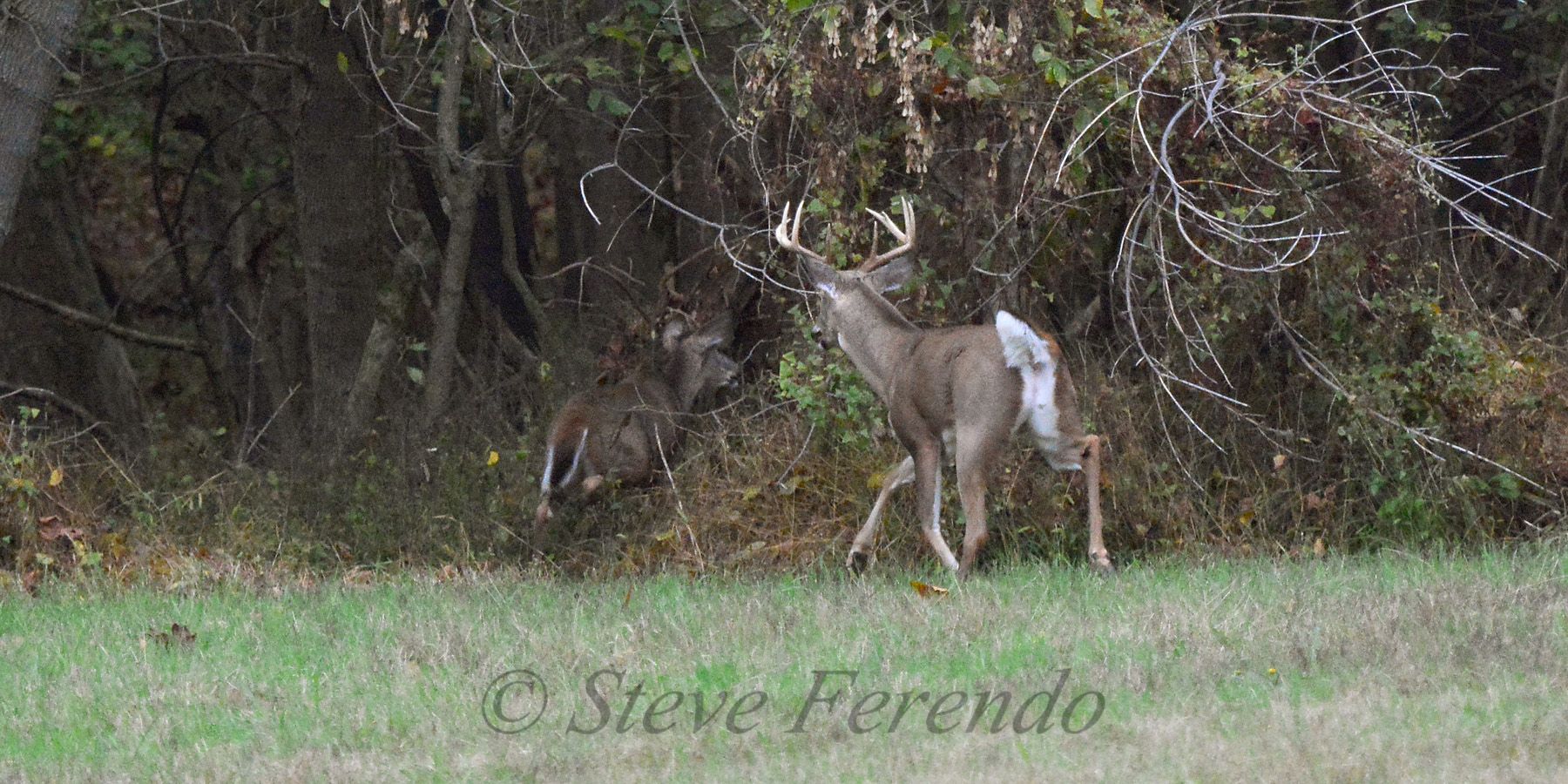 For a short time there was a stand-off...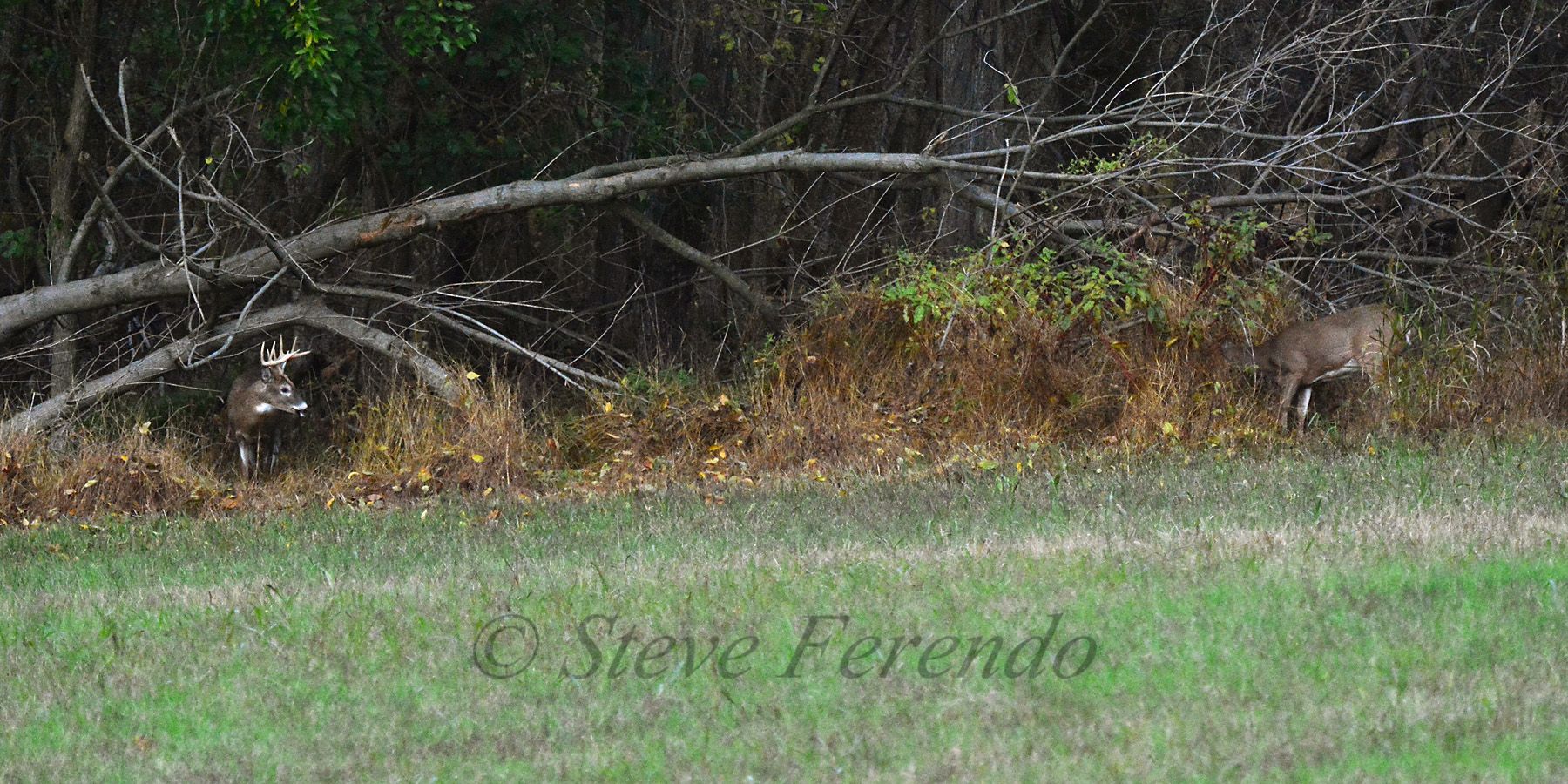 Then, he would begin his pursuit again...
It was a cat and mouse game that went on for several minutes...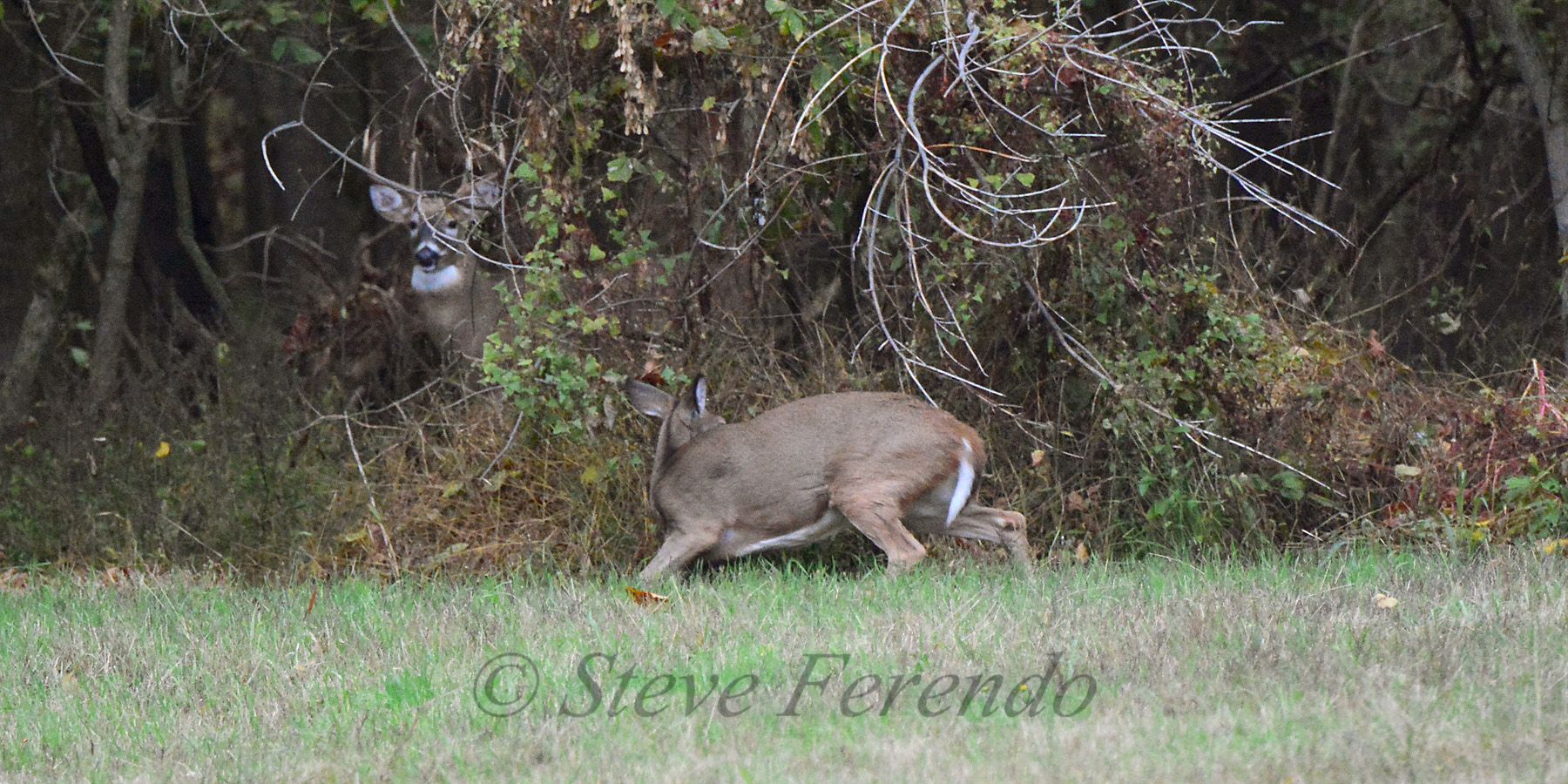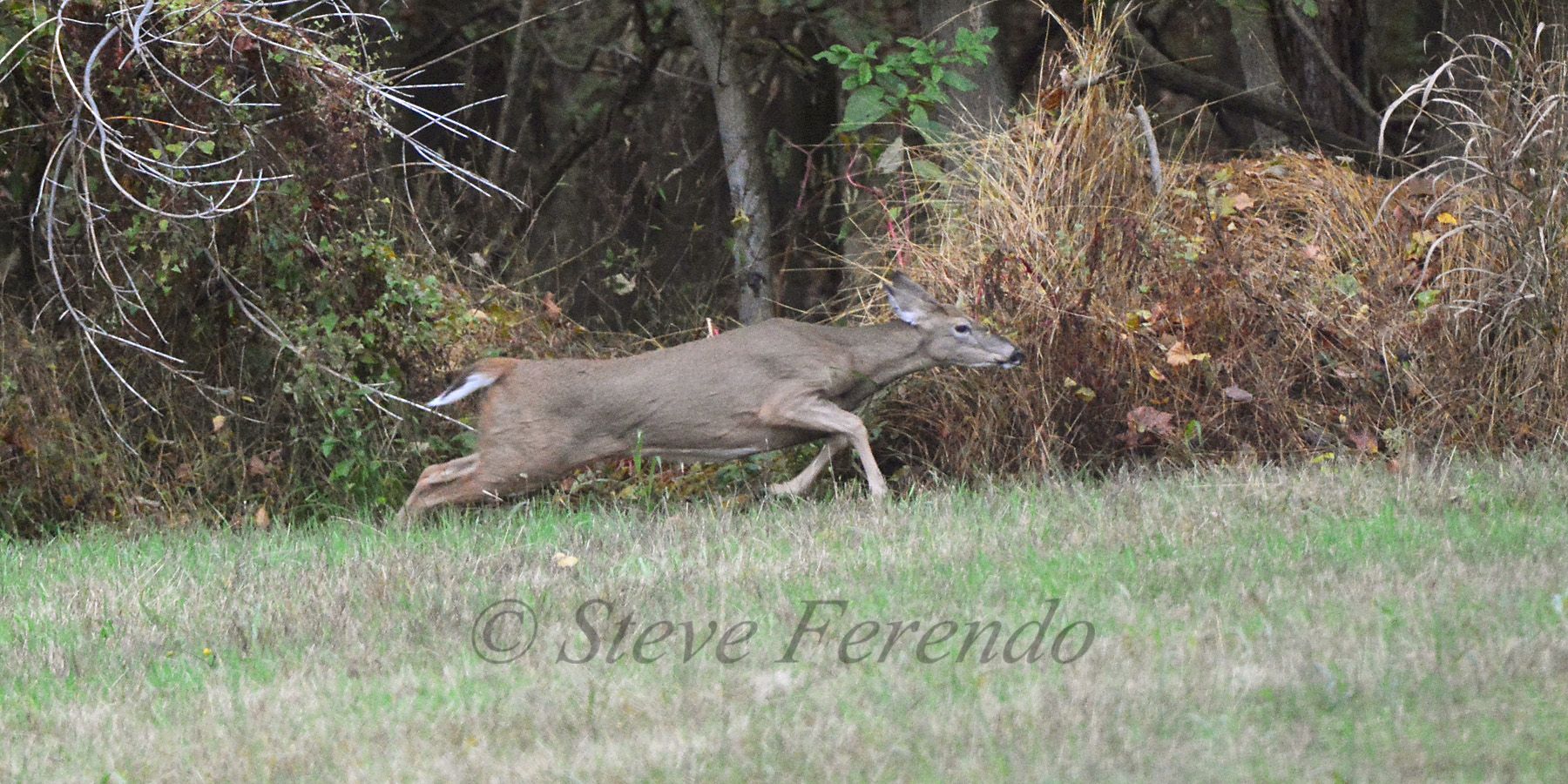 Finally, both deer began to tire...
After the doe bedded down, it did not take the buck long to lie down near by...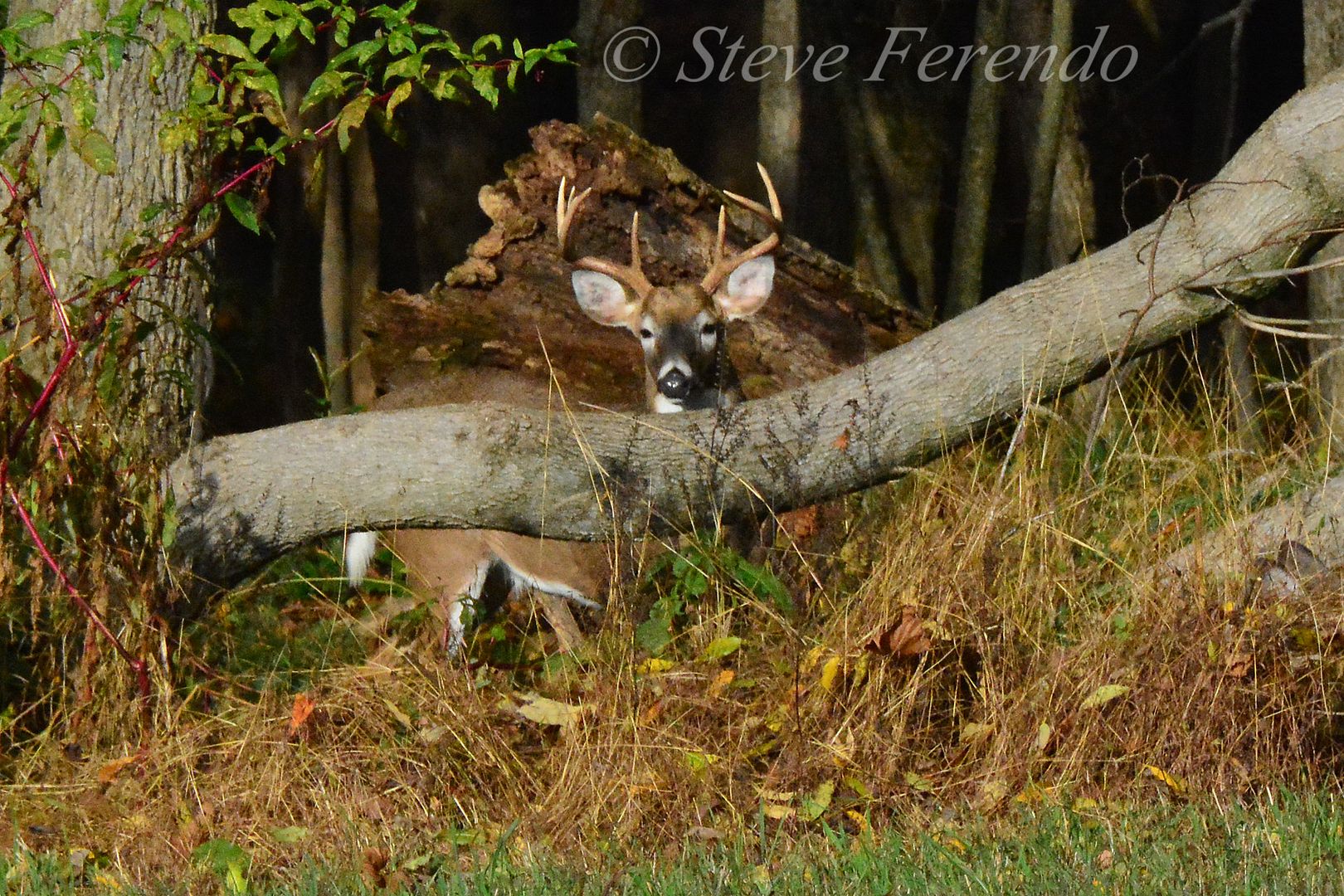 I have seen many similar scenarios in the past. Often the buck will stay near the doe for hours, or even days. Whether one is a hunter or a photographer, now is a very exciting time to be in the deer woods.
Thanks for visiting, be well, and stop back soon.