I think this will be my last post on Cades Cove. Most of my photos have already been published and I am already looking forward to our next trip to Great Smoky Mountains National Park to obtain more...
One of the animals that the Cove is well known for are the whitetail deer. We saw a few bucks growing their new antlers...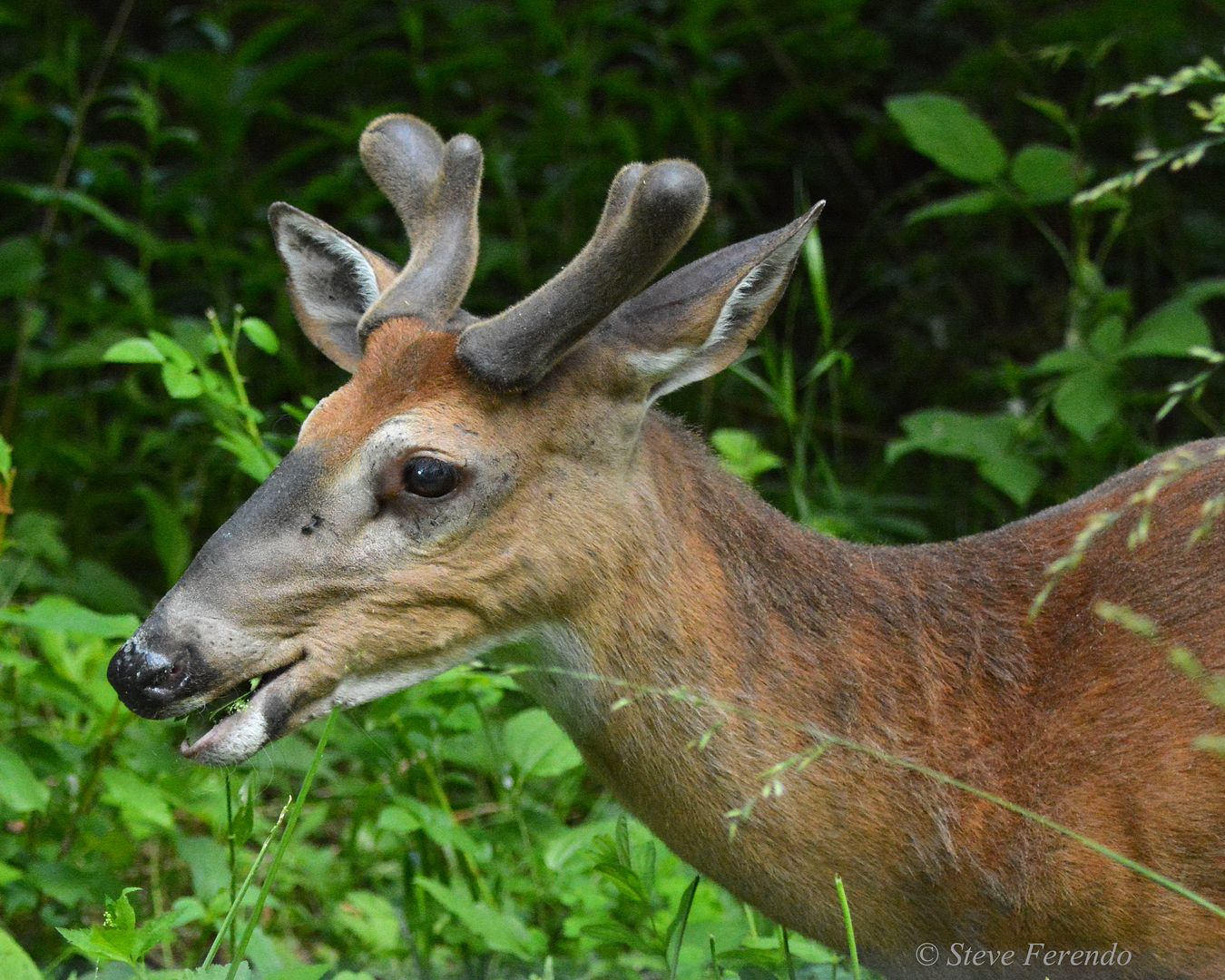 One surprise was the lack of fawns. I believe that we were a little early for the fawn birth, most of the does that we saw looked pregnant...
We spotted this colorful fungi growing on a downed log. I do not know mushrooms well enough to attempt an I.D. Perhaps a reader will be able to help with that...
Two photographers mentioned seeing at least one coyote each in the cove but they eluded us. That is until Thursday evening when we took our latest drive around the loop, beginning about 6:45 pm. In a field right beside the road was a healthy looking coyote with a full tail and no sign of mange or other ailments...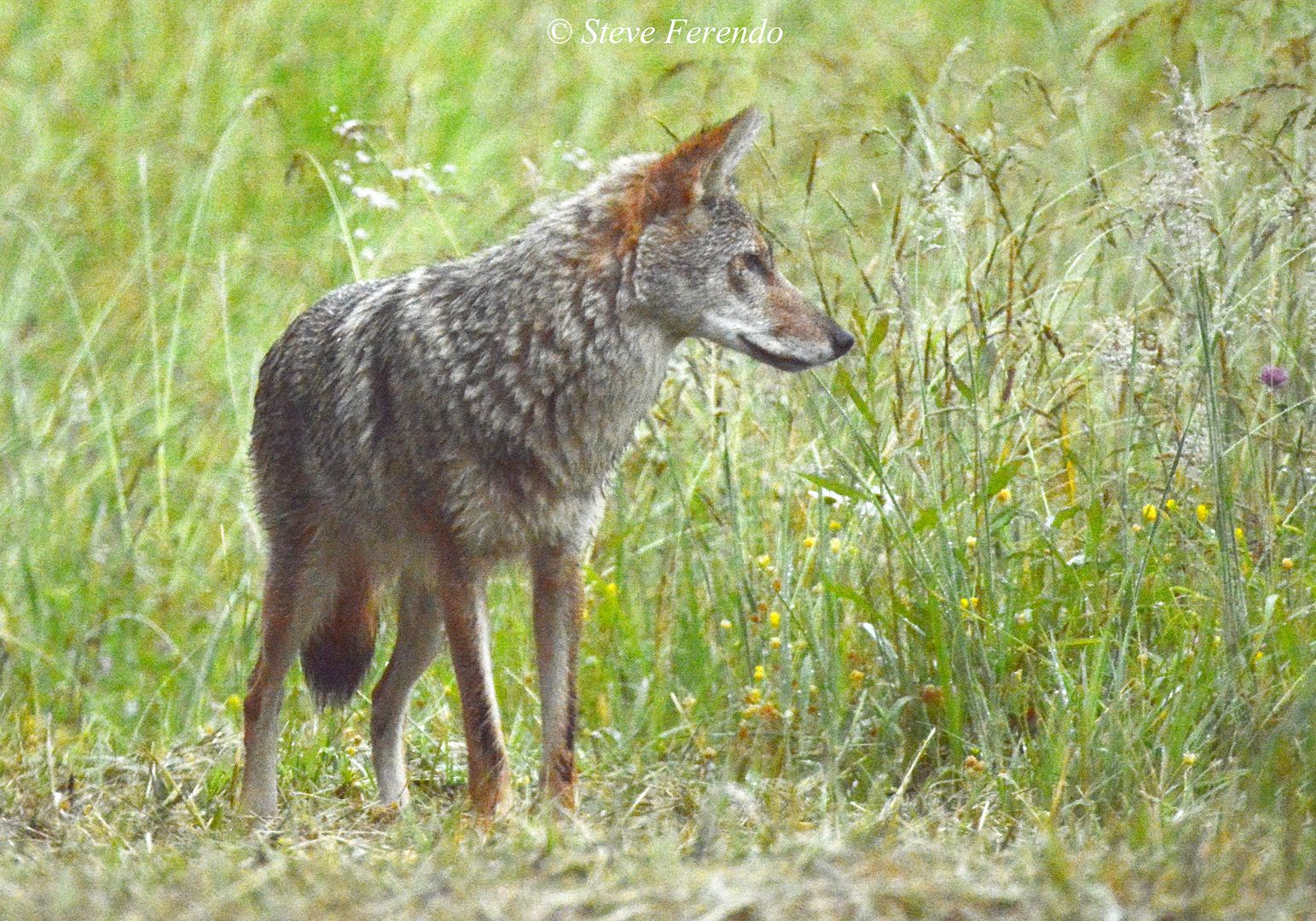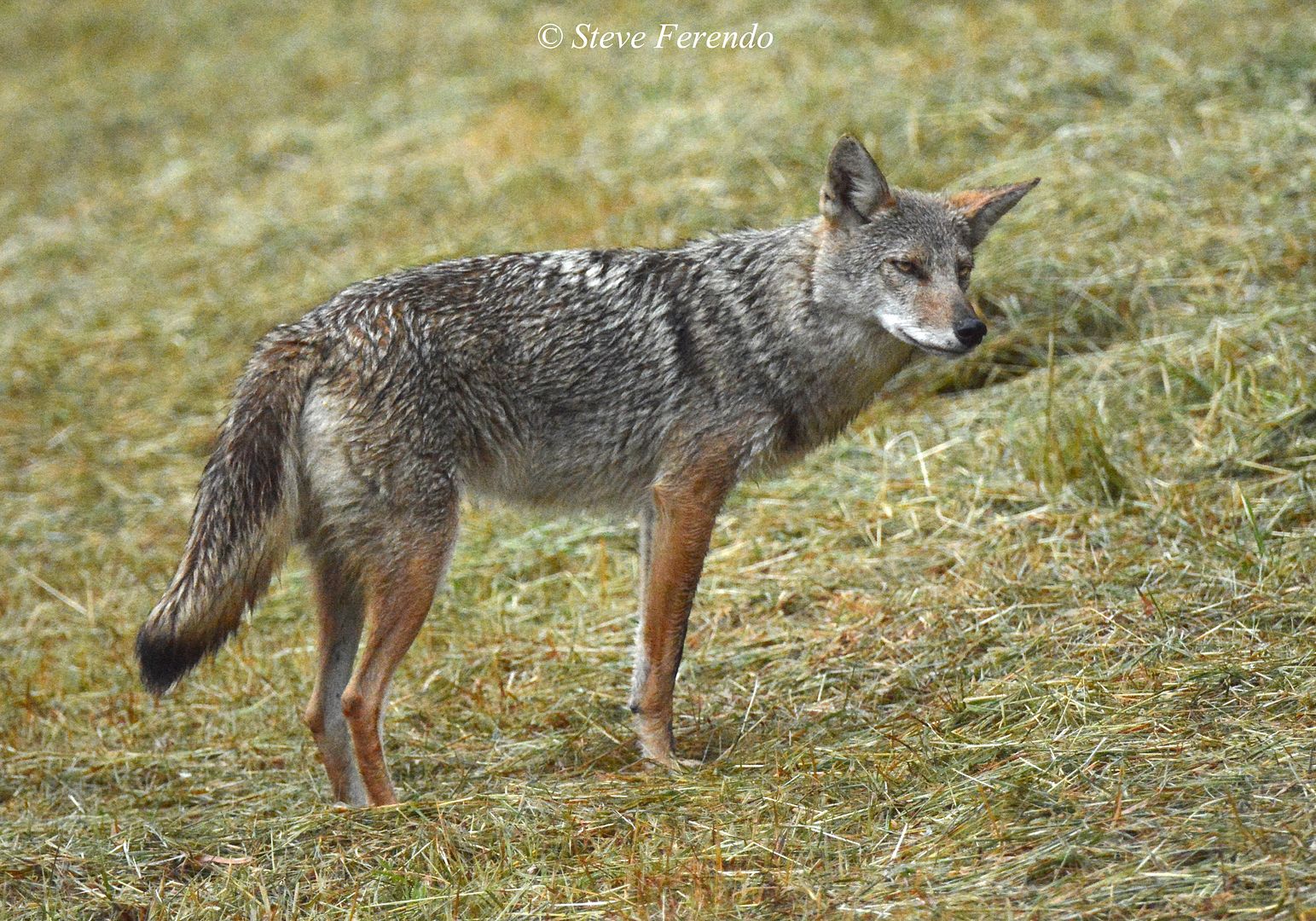 We were able to watch him for some time, as he appeared to be hunting mice in the field...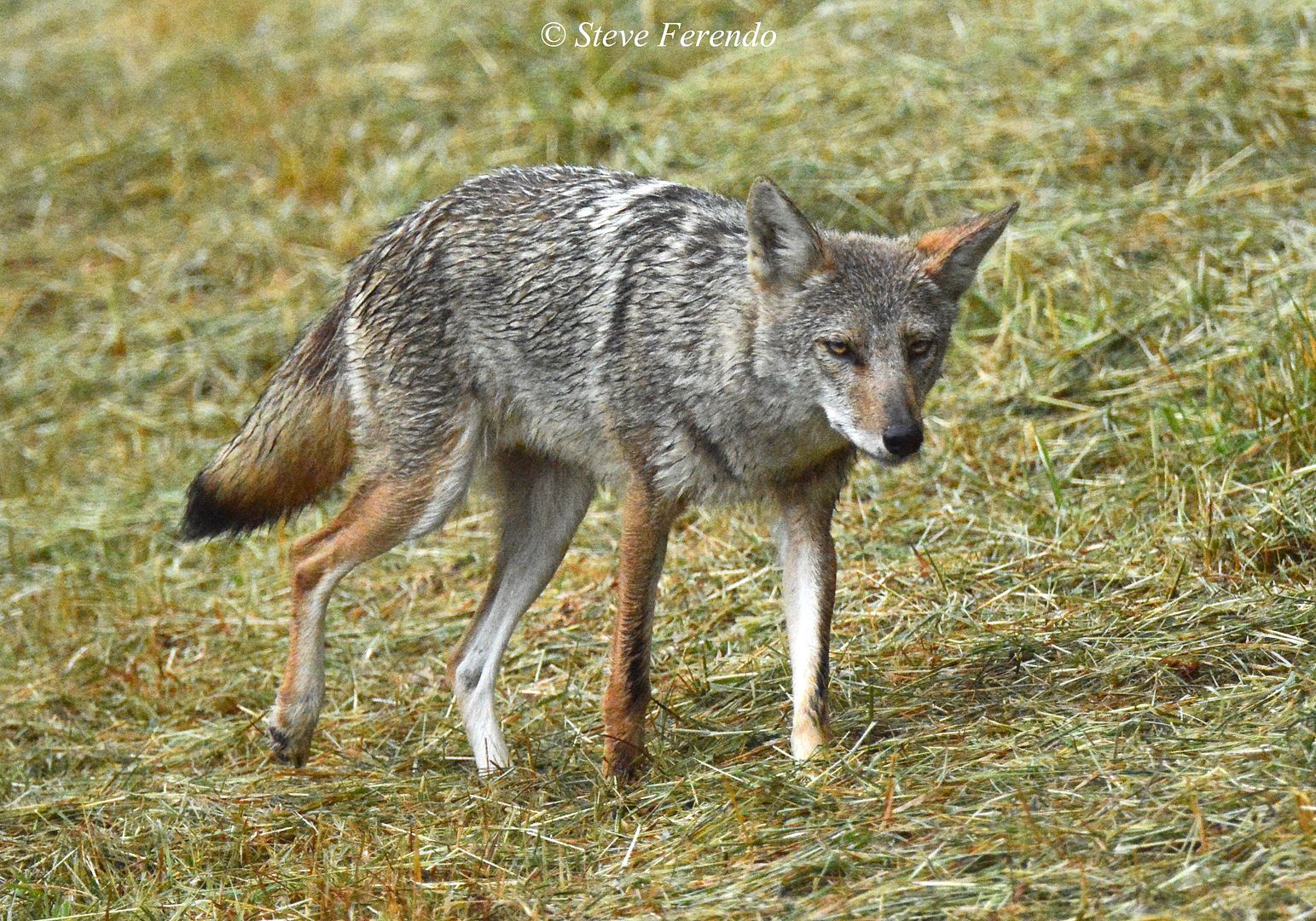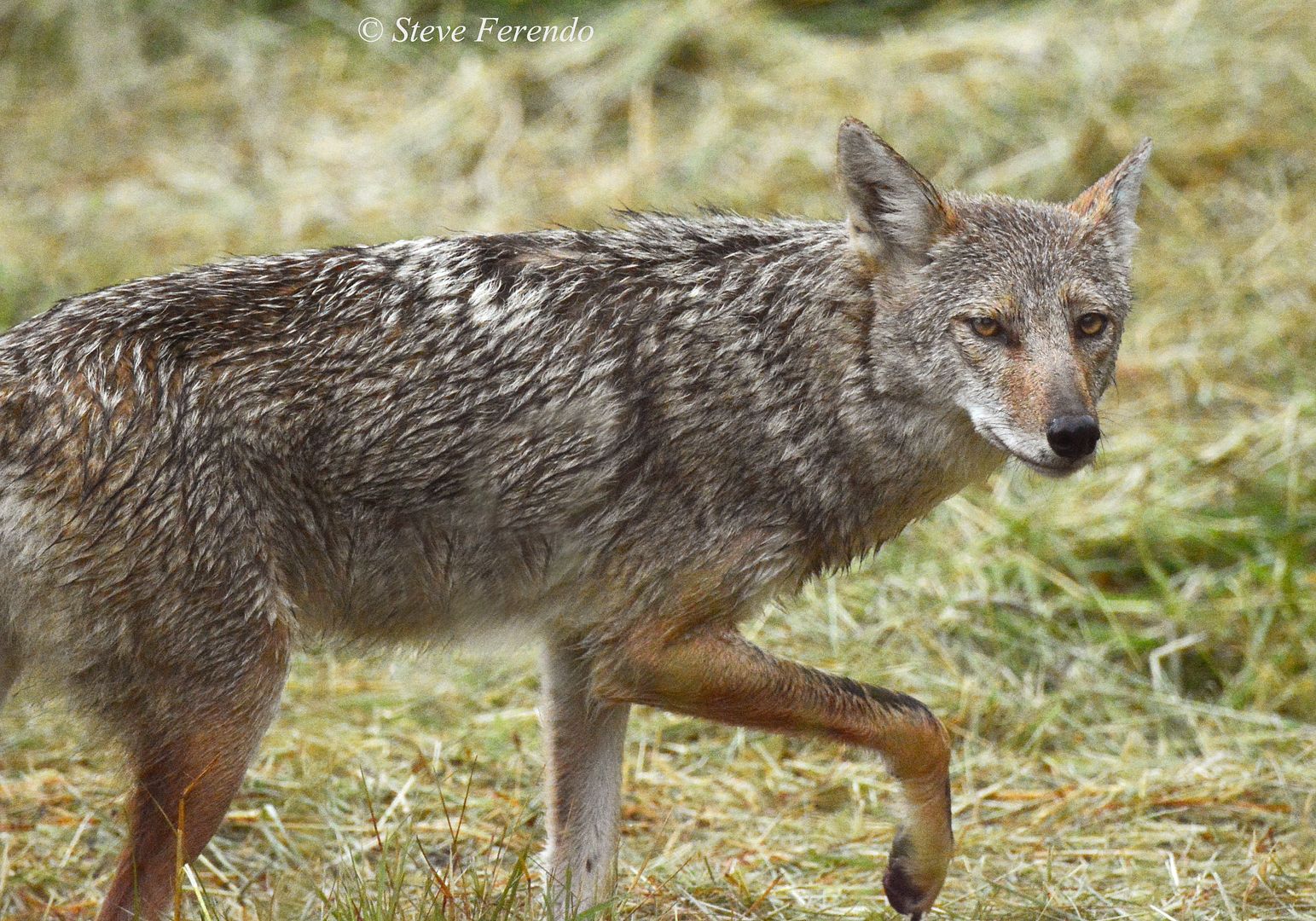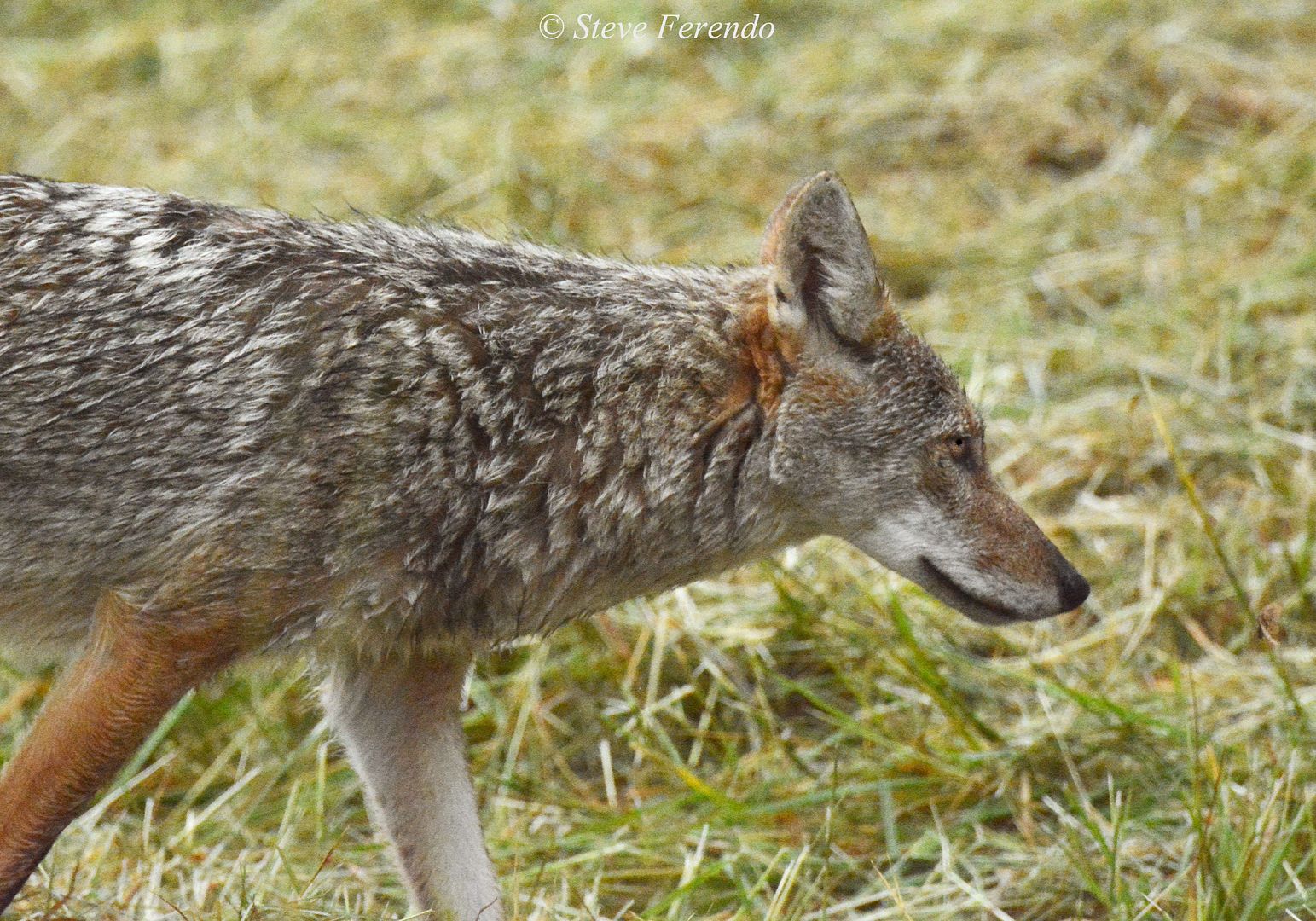 This proved to be my best opportunity to photograph a coyote in the East. I was happy to have been in the right place at the right time.
If you are traveling through Tennessee it would be well worth your time to make a stop at Cades Cove. Don't forget your camera.