I found this snipe at Lilypons yesterday. It is probably the same one I saw a couple of days ago. This time it was a little more animated and allowed me to photograph it for several minutes...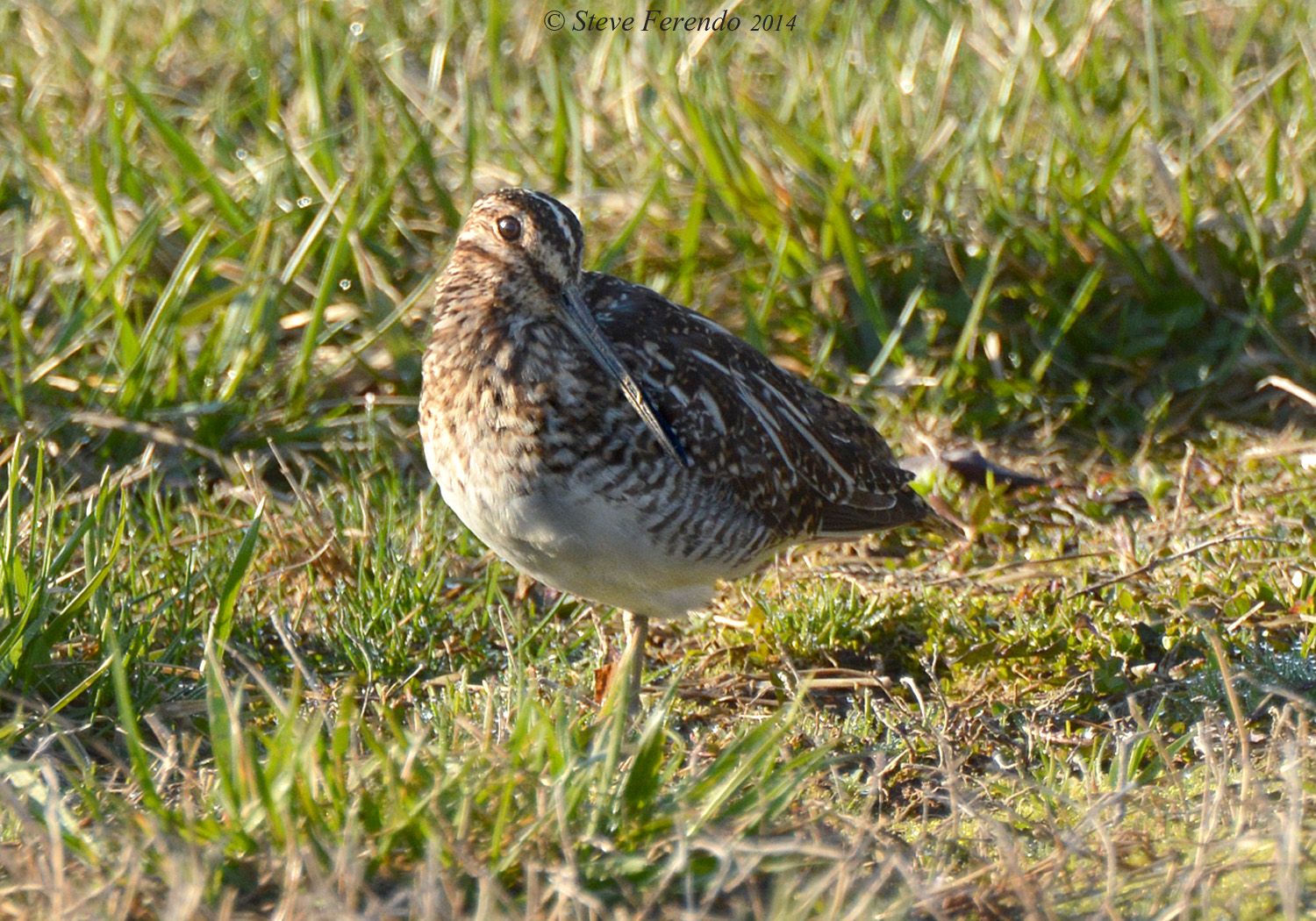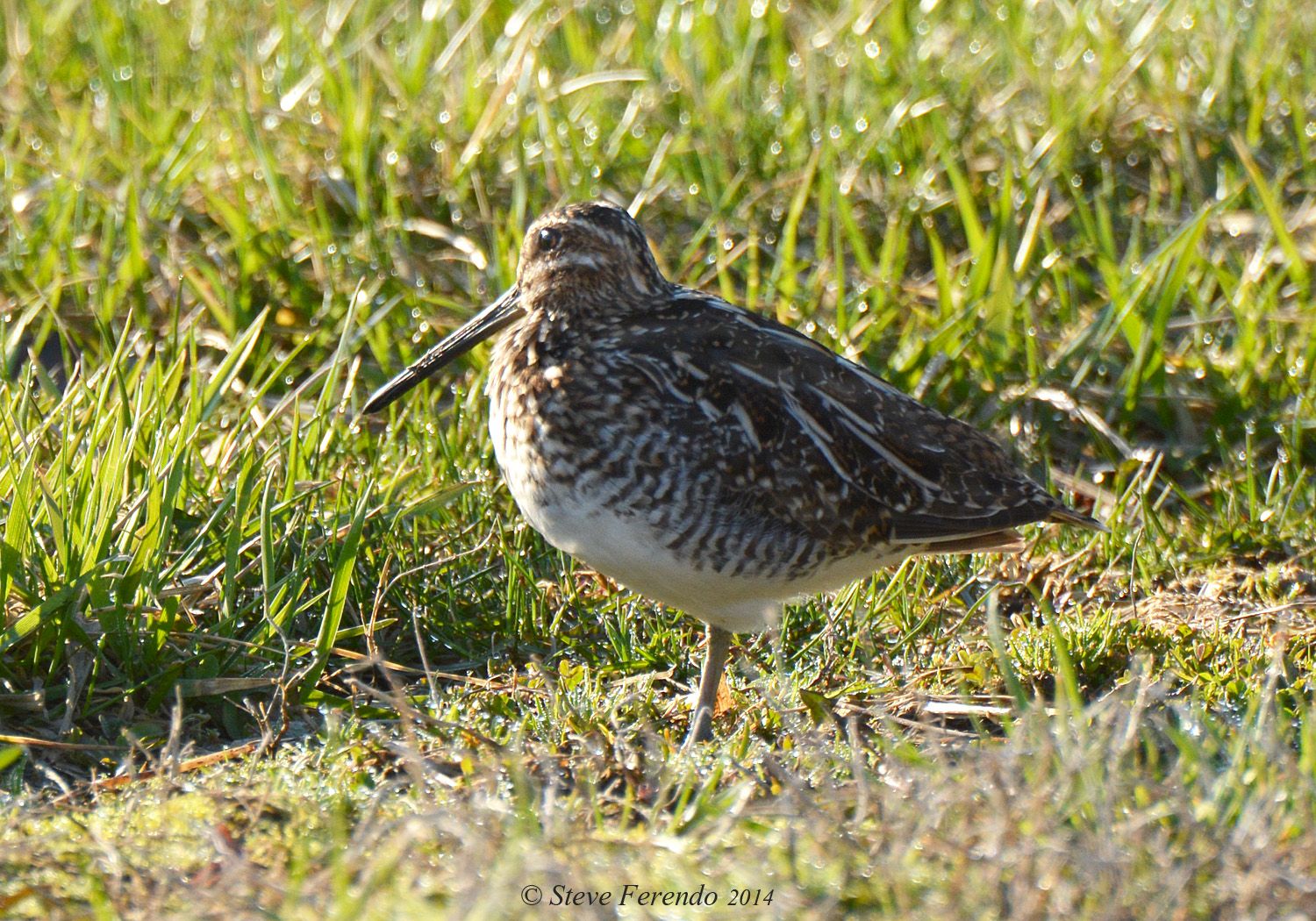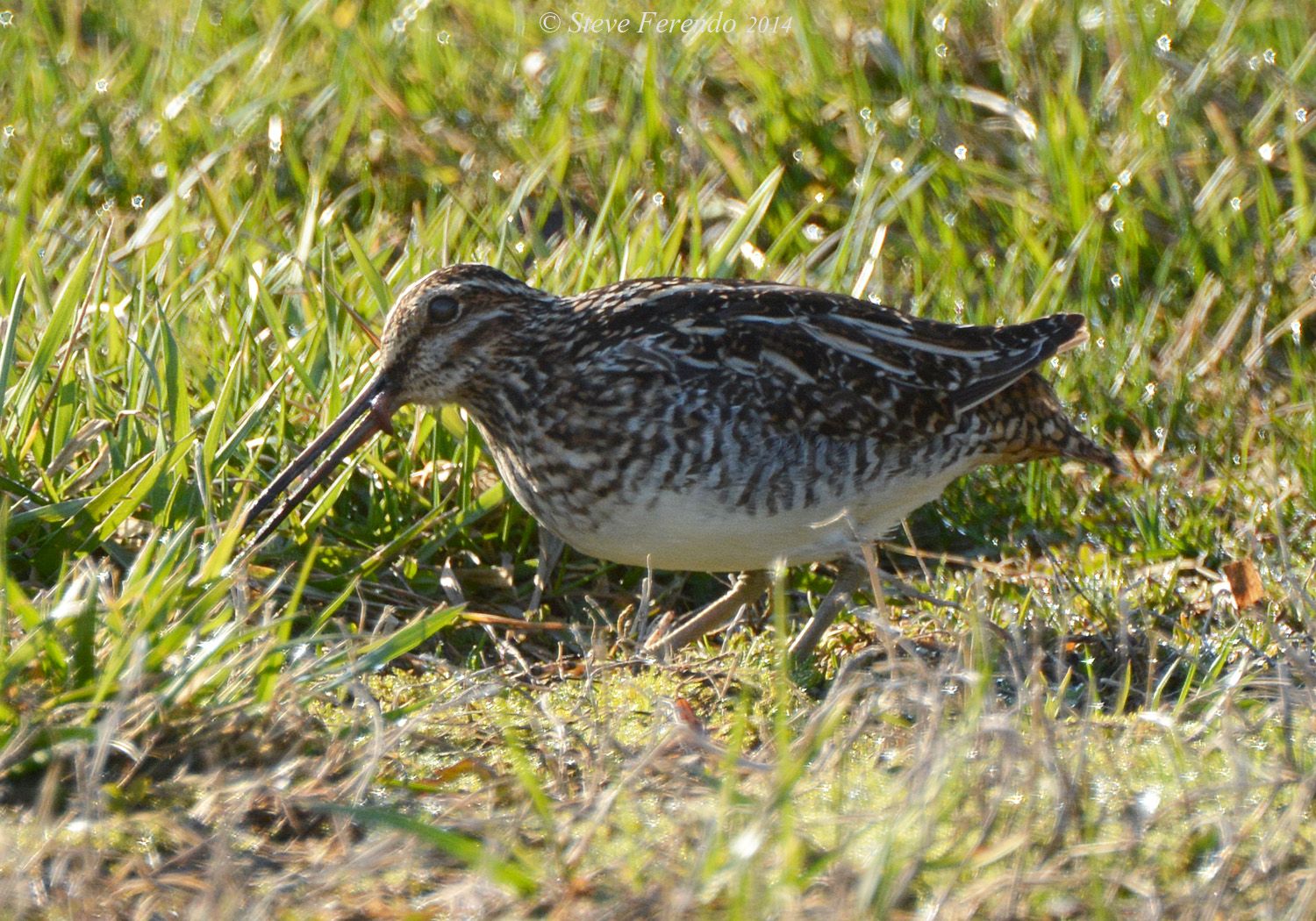 According to the Cornell Laboratory of Ornithology:
"The Wilson's Snipe was recently recognized as a different species from the Common Snipe of Eurasia. The two snipes look extremely similar, but differ in the shape, patterning, and usually the number of the tail feathers. The Wilson's Snipe typically has 16 tail feathers, whereas the Common Snipe has 14. These numbers vary, however, and a Common Snipe may have from 12 to 18 tail feathers.
The hollow, low whistled sound called "winnowing" is used by the male to defend his territory and attract a mate. It is not a vocal sound, but rather is produced by air flowing over the outstretched tail feathers with each wingbeat. The outer tail feathers are greatly modified to produce the sound and are thin and curved.
The long bill of the Wilson's Snipe is flexible. The tips can be opened and closed with no movement at the base of the bill. Sensory pits at the tip of the bill allow the snipe to feel its prey deep in the mud.
The clutch size of the Wilson's Snipe is almost always four eggs. The male snipe takes the first two chicks to hatch and leaves the nest with them. The female takes the last two and cares for them. Apparently the parents have no contact after that point."
There is so much to learn about nature that we can never hope to satisfy our quest for knowledge.