We are having longer periods of snow and ice than we normally see. As a result, wildlife has been difficult to find. Even the deer seem to be hunkering down, and expending as little energy as possible, while waiting out the cold weather.
The snow and ice can have one desirable effect, transforming the landscape from brown to white and even glistening like diamonds...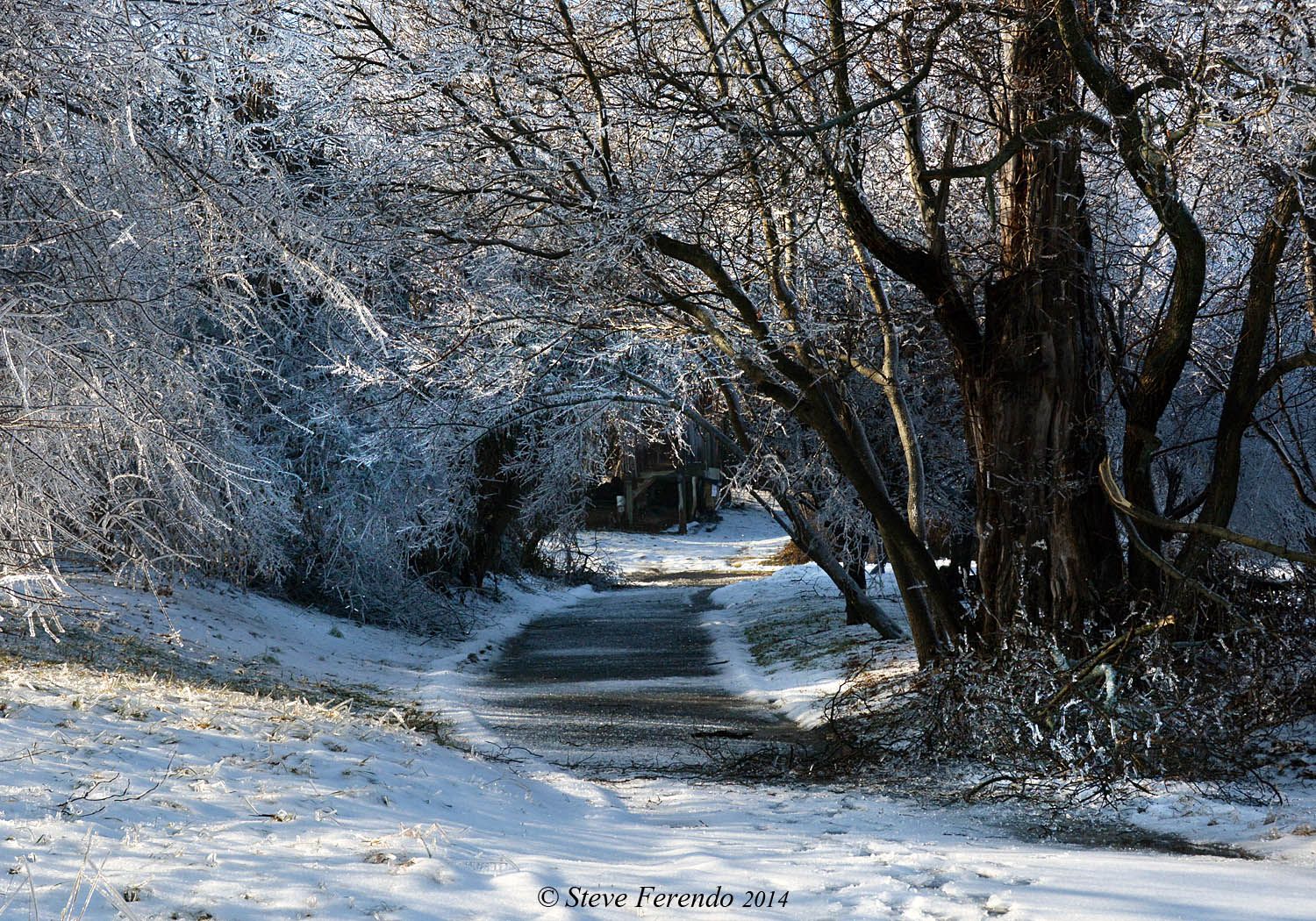 The following photos show ice, left suspended on the creek bank, when the water levels subsided...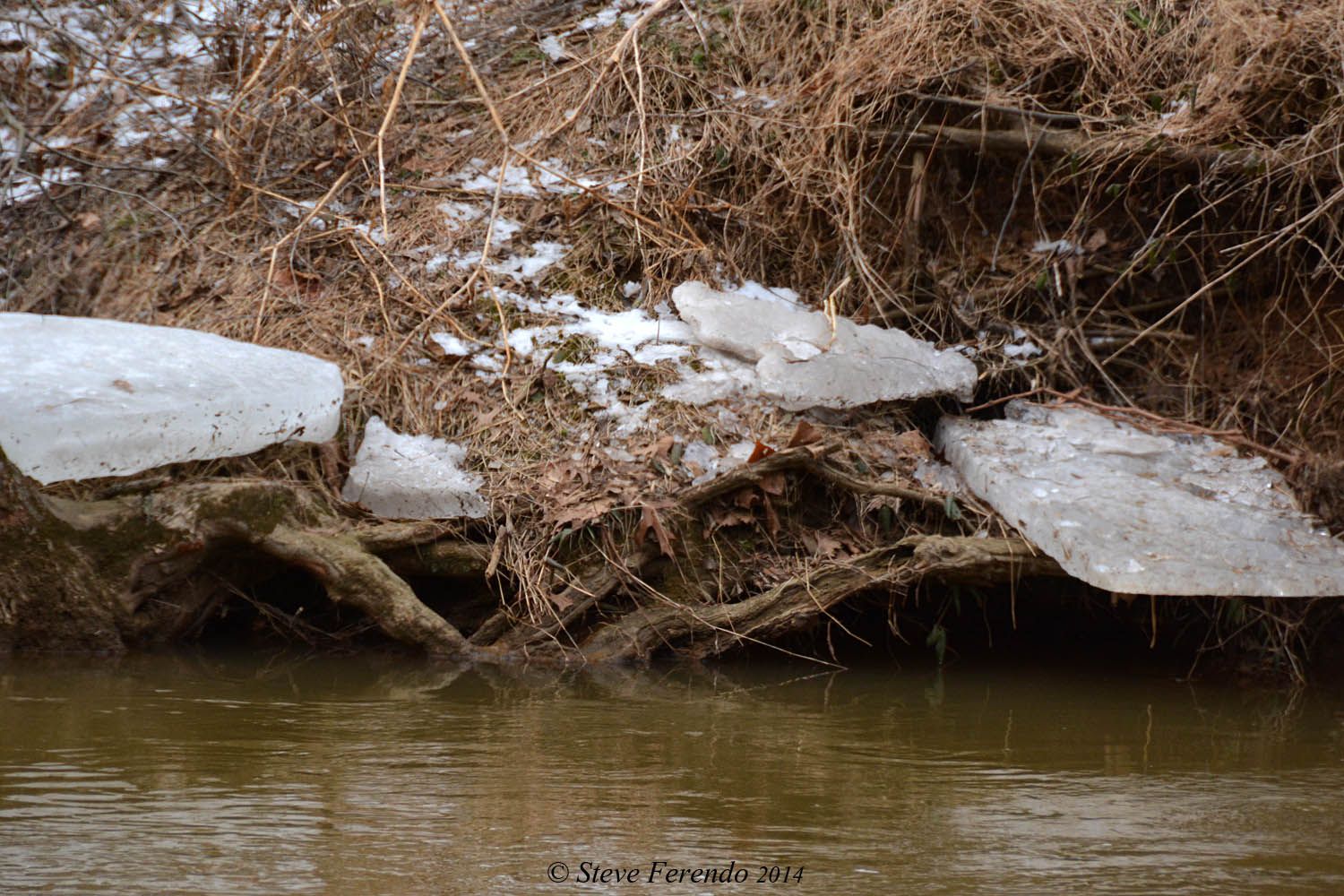 The next two photos are of flooded lowlands...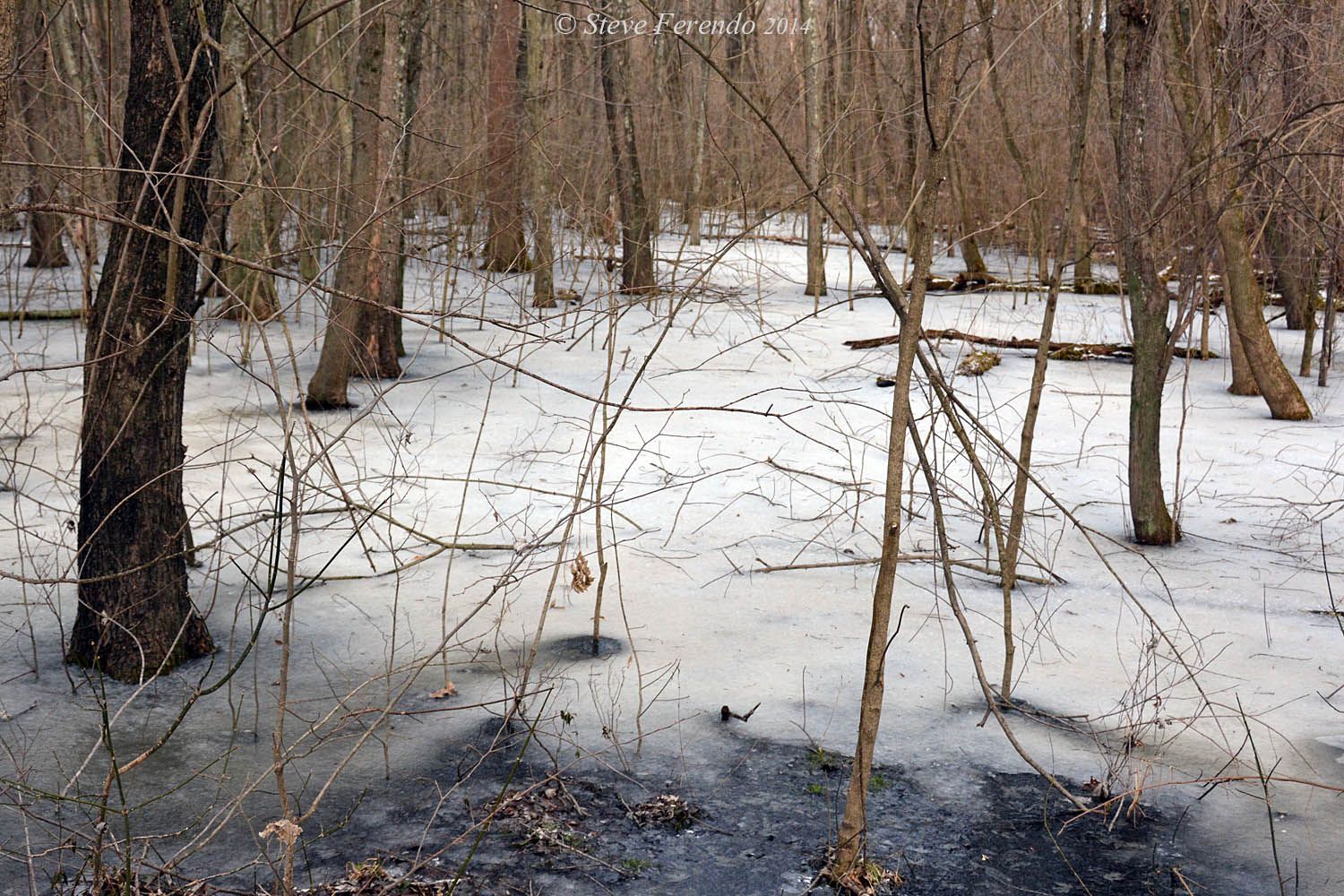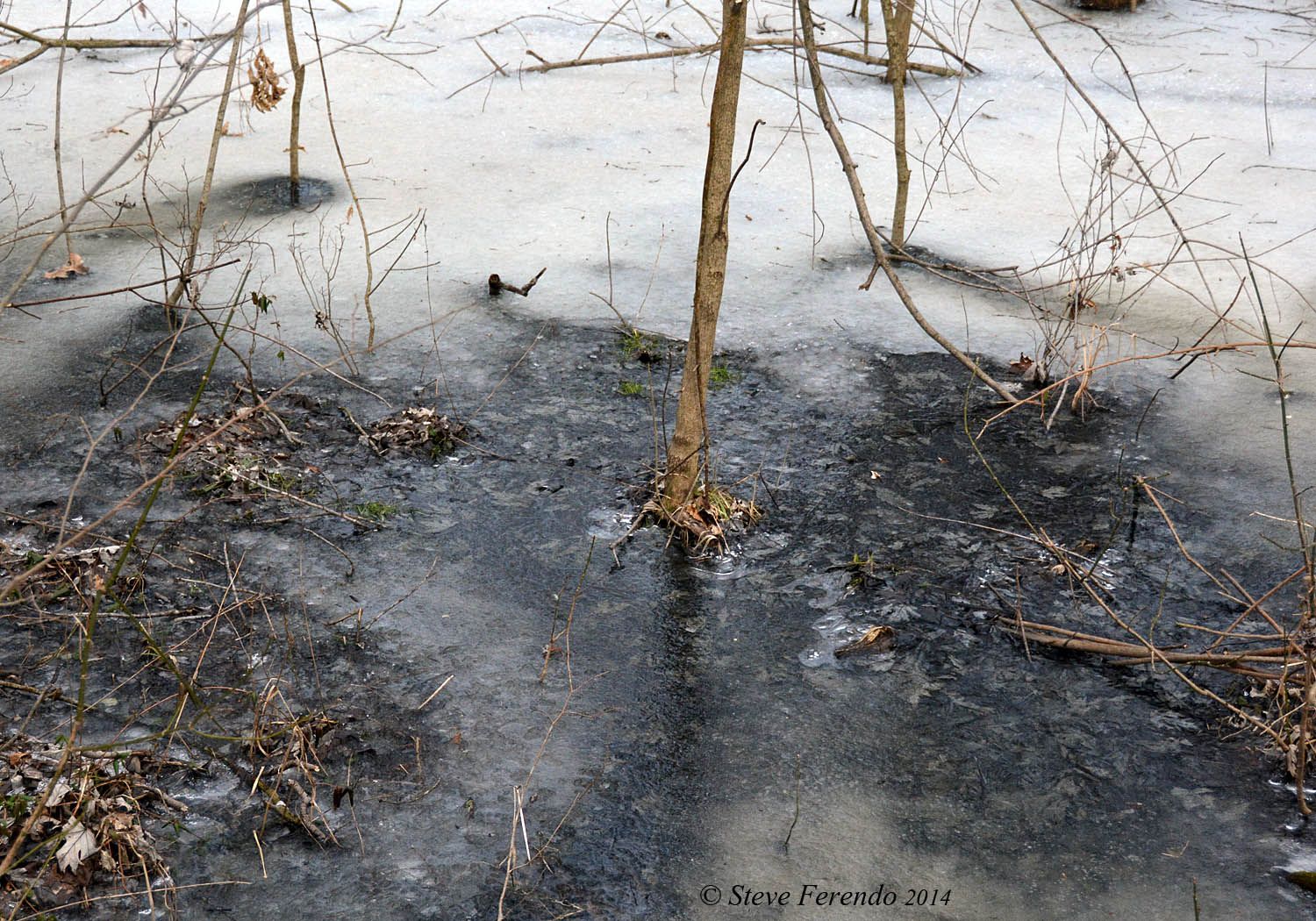 Ice forms on a small creek for days at a time...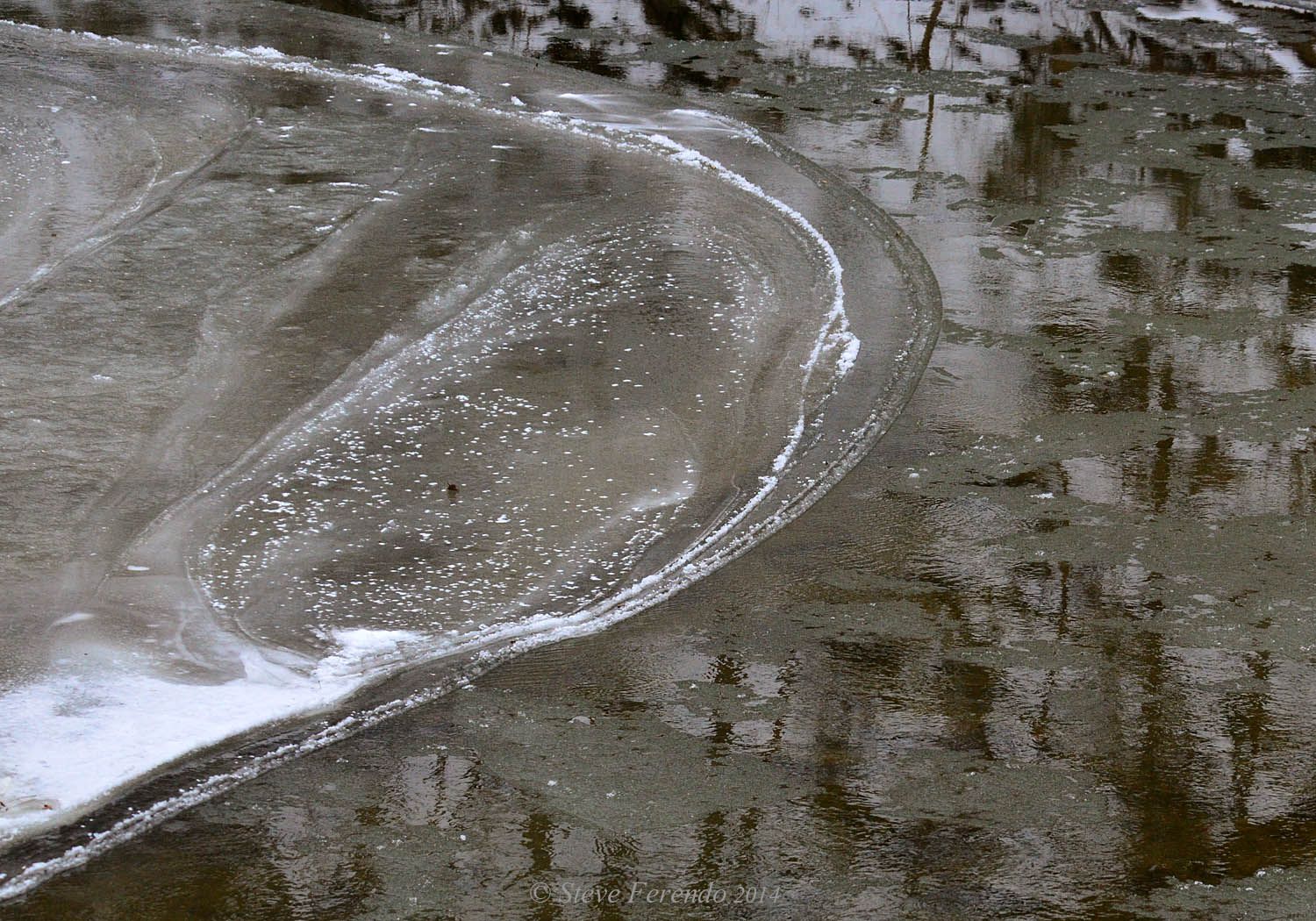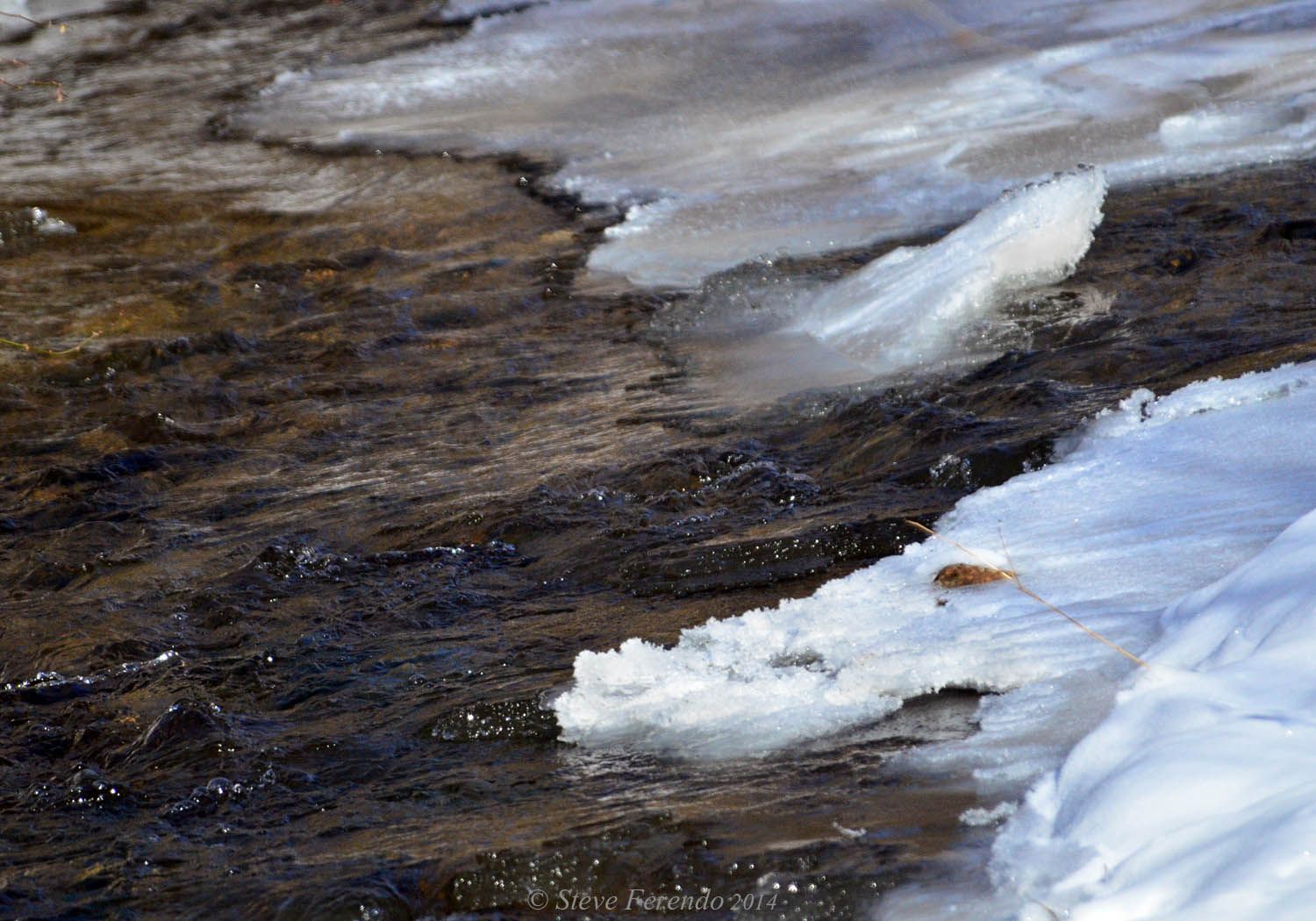 Unfortunately the icy wonderland...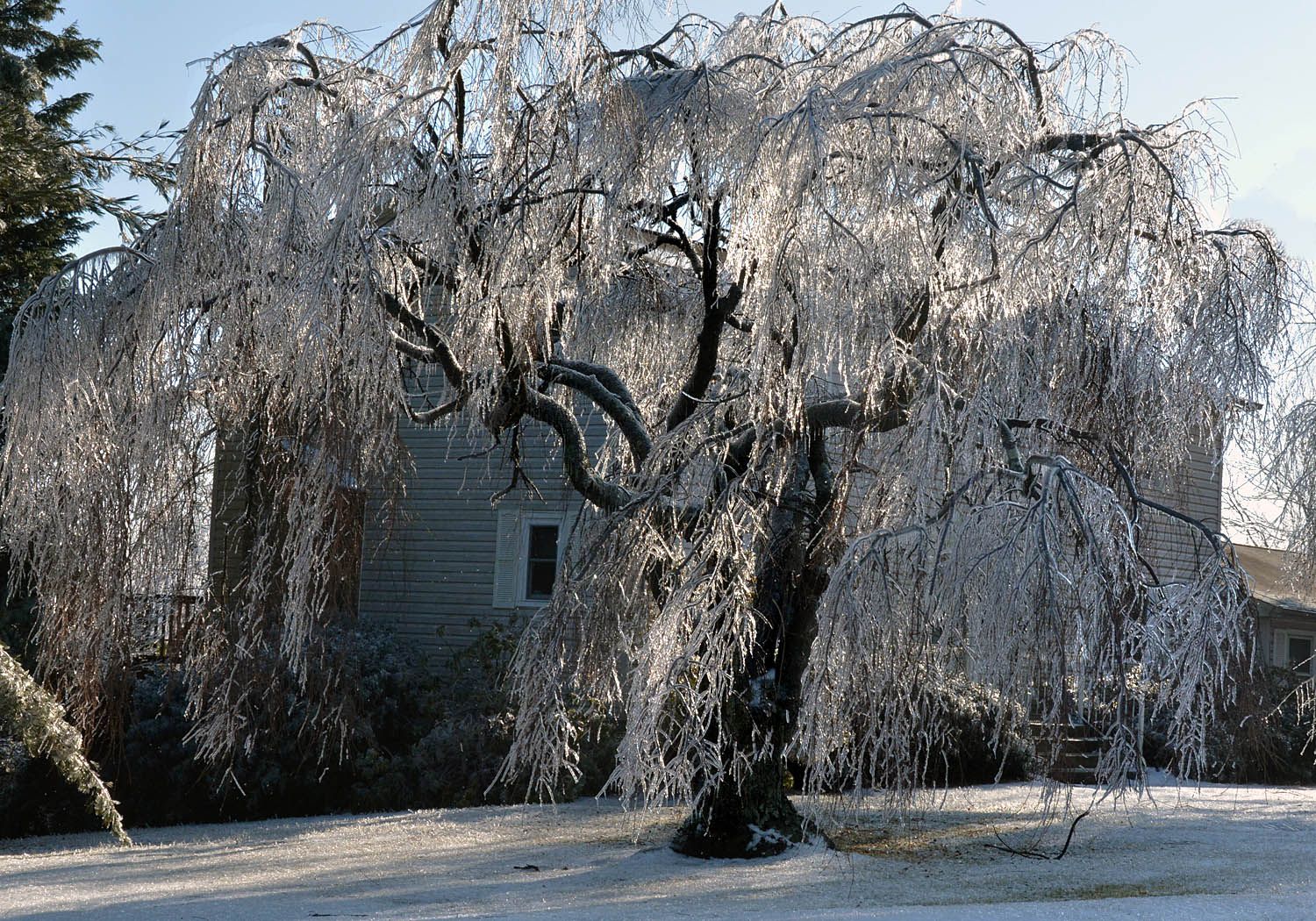 brings down trees in yards, forests, and across roads...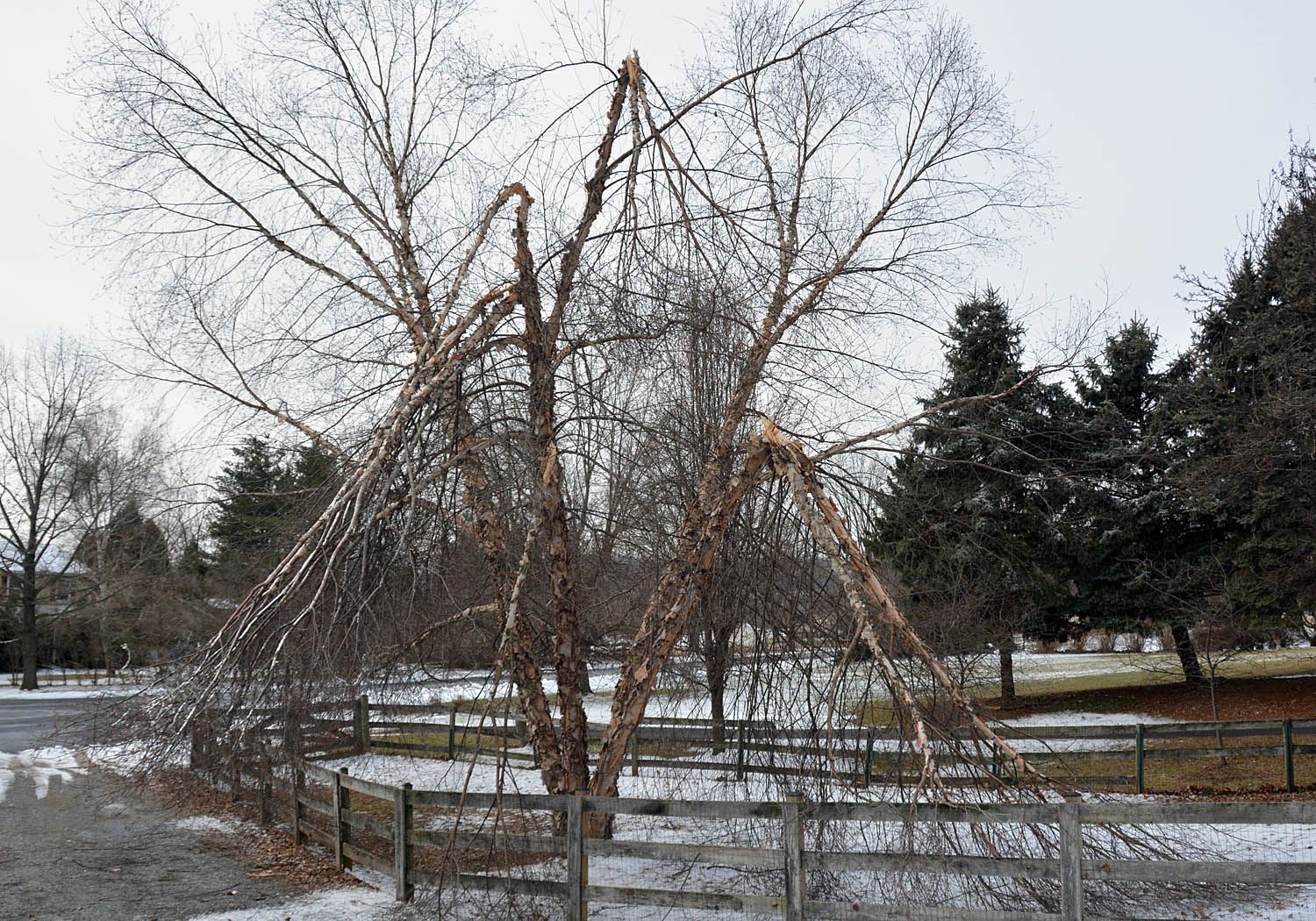 Be careful out there and come back soon.