I found this Eastern Fox Squirrel feeding on the fruit of the Osage Orange tree earlier this week...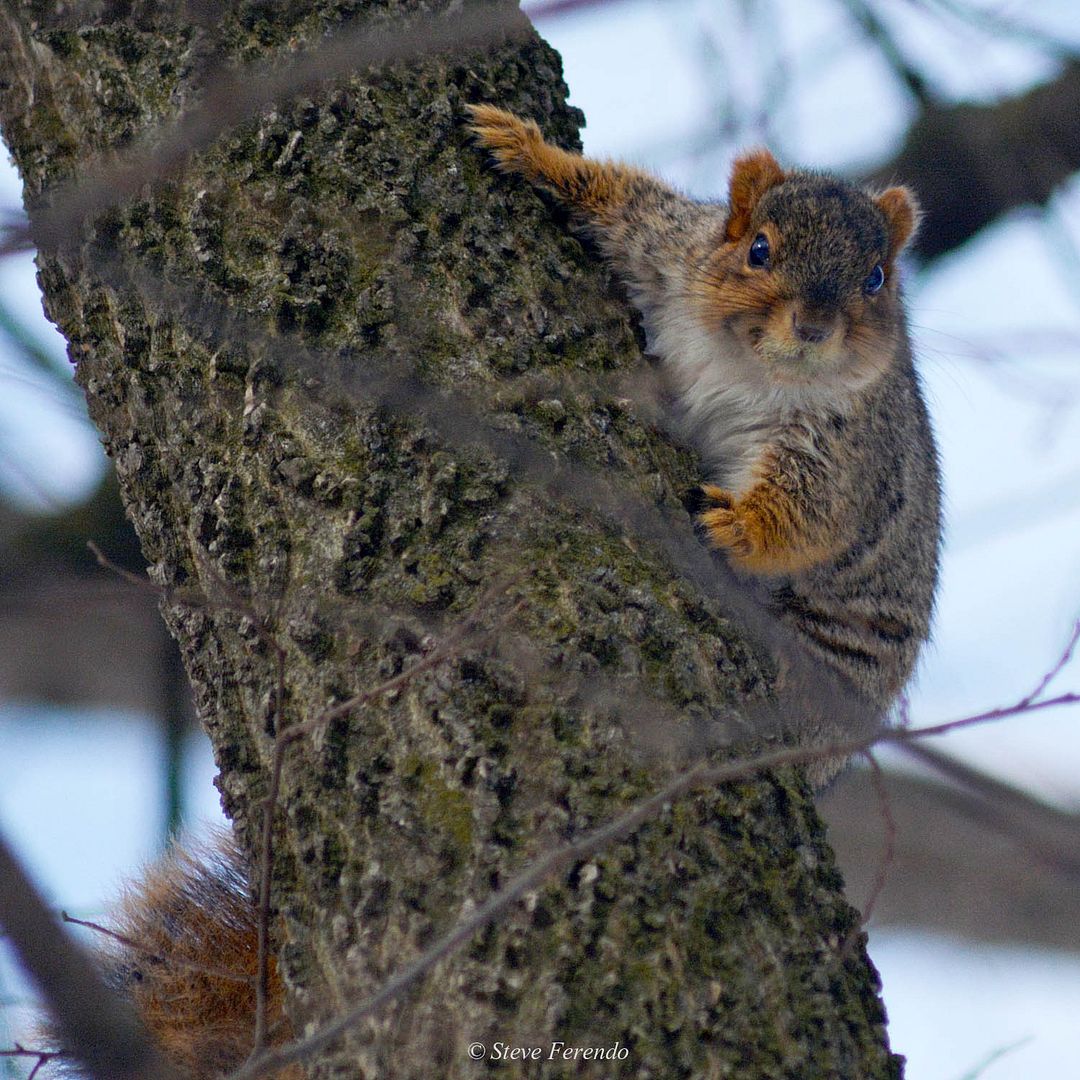 In the same vicinity, a Red-bellied Woodpecker was squabbling with a Yellow-Bellied Sapsucker...
The sapsucker finally yielded to its' larger opponent...
A solitary Raven was perched in a different part of the county...
A male Cardinal added a festive splash of color to the landscape...
These Black Vultures were taking a break from devouring the carcass of a road-killed deer. Once again demonstrating that nothing goes to waste in nature...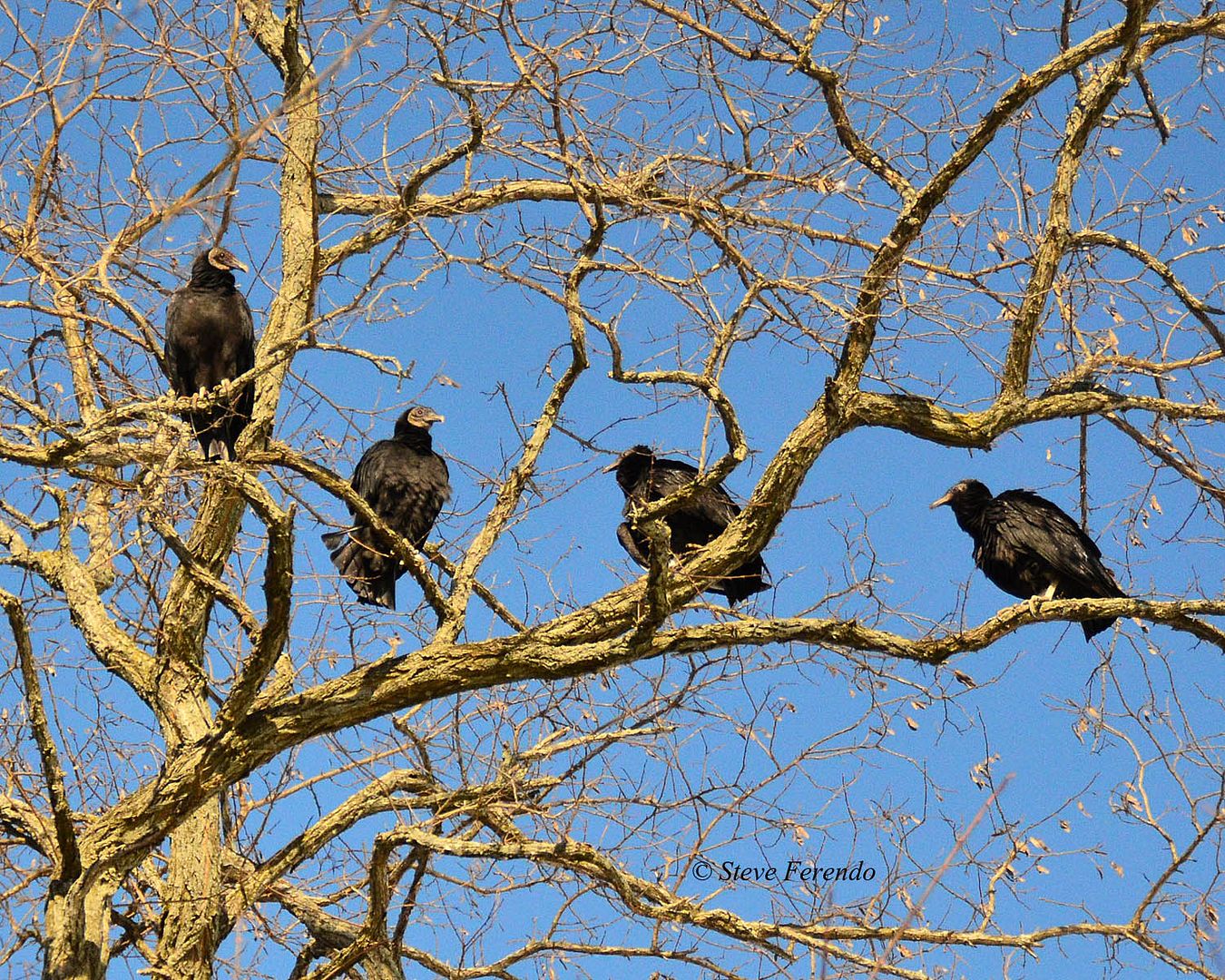 Thanks for visiting, and come back soon.