While watching a group of deer on a recent frosty morning this doe, that must have been almost ready to breed, entered the field. A button buck immediately jumped up and began chasing her...
I don't think the button buck realized that another, much larger, buck already was pursuing the doe...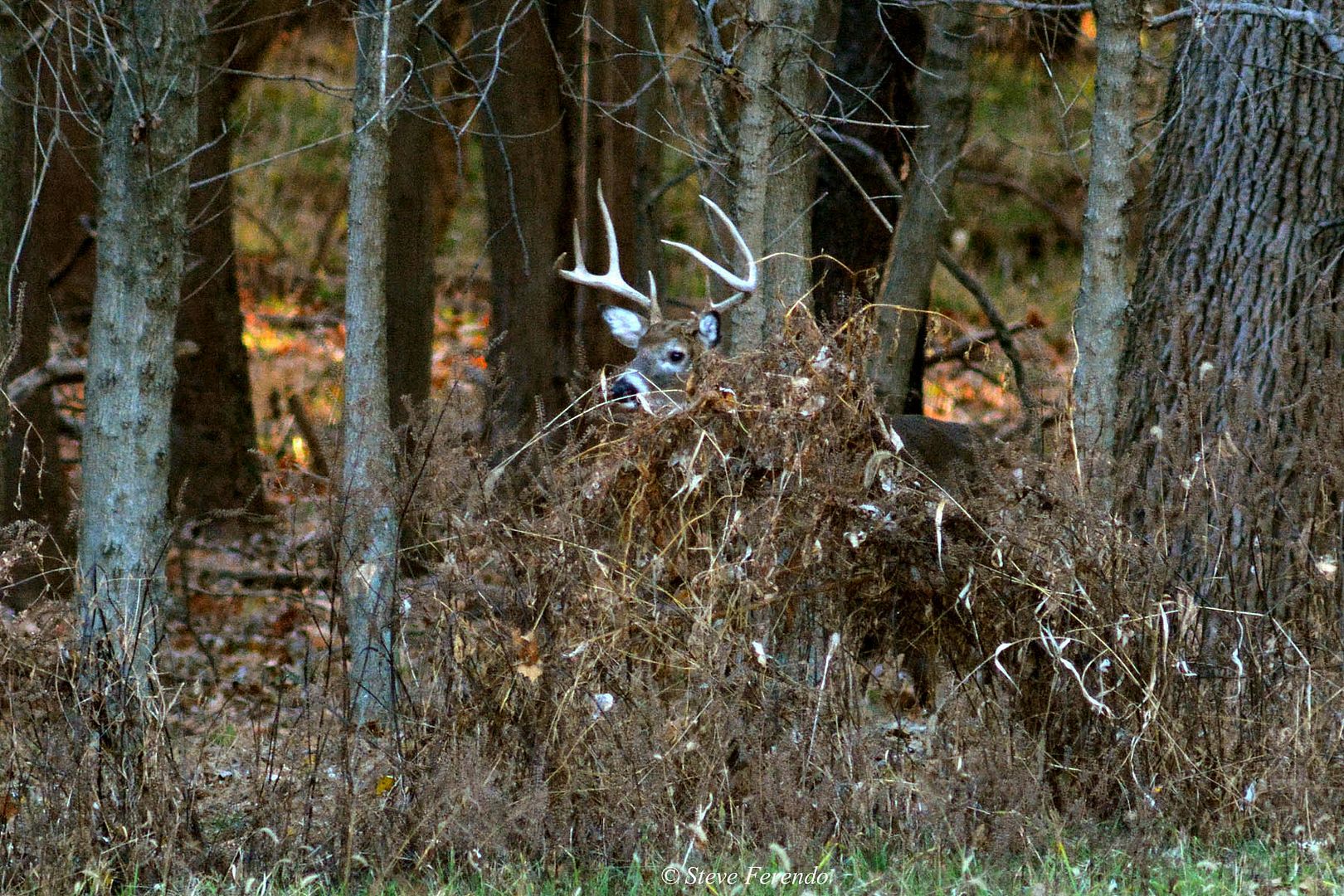 The big seven point came rushing from the bushes...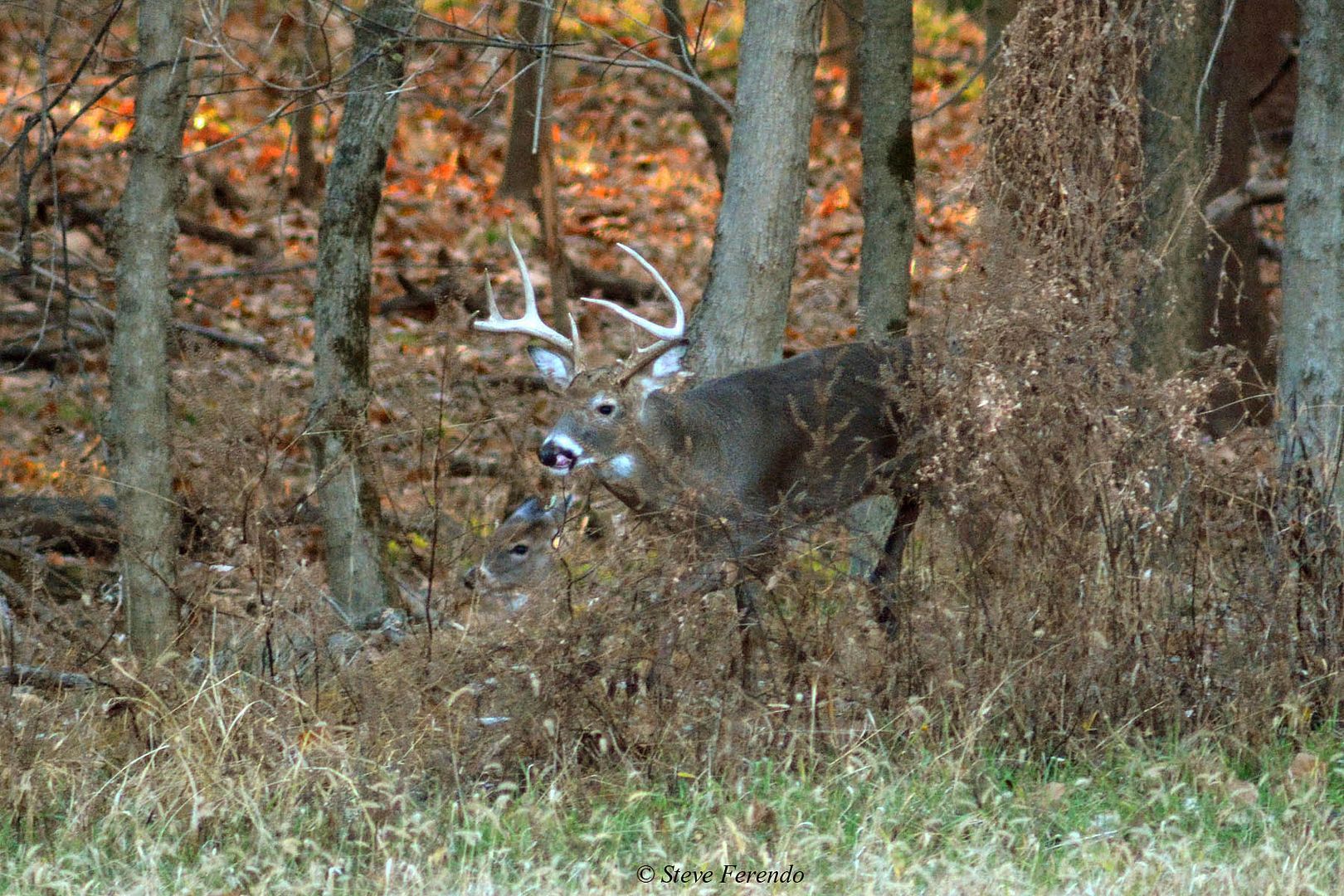 I last saw them as the big buck was quickly gaining on the button buck and doe as they raced out of sight...
Another interesting morning observing deer behavior.