Over the years I have seen and photographed a number of piebald fawns. This one, taken on the Monocacy National Battlefield, is one of the most beautiful that I have ever seen...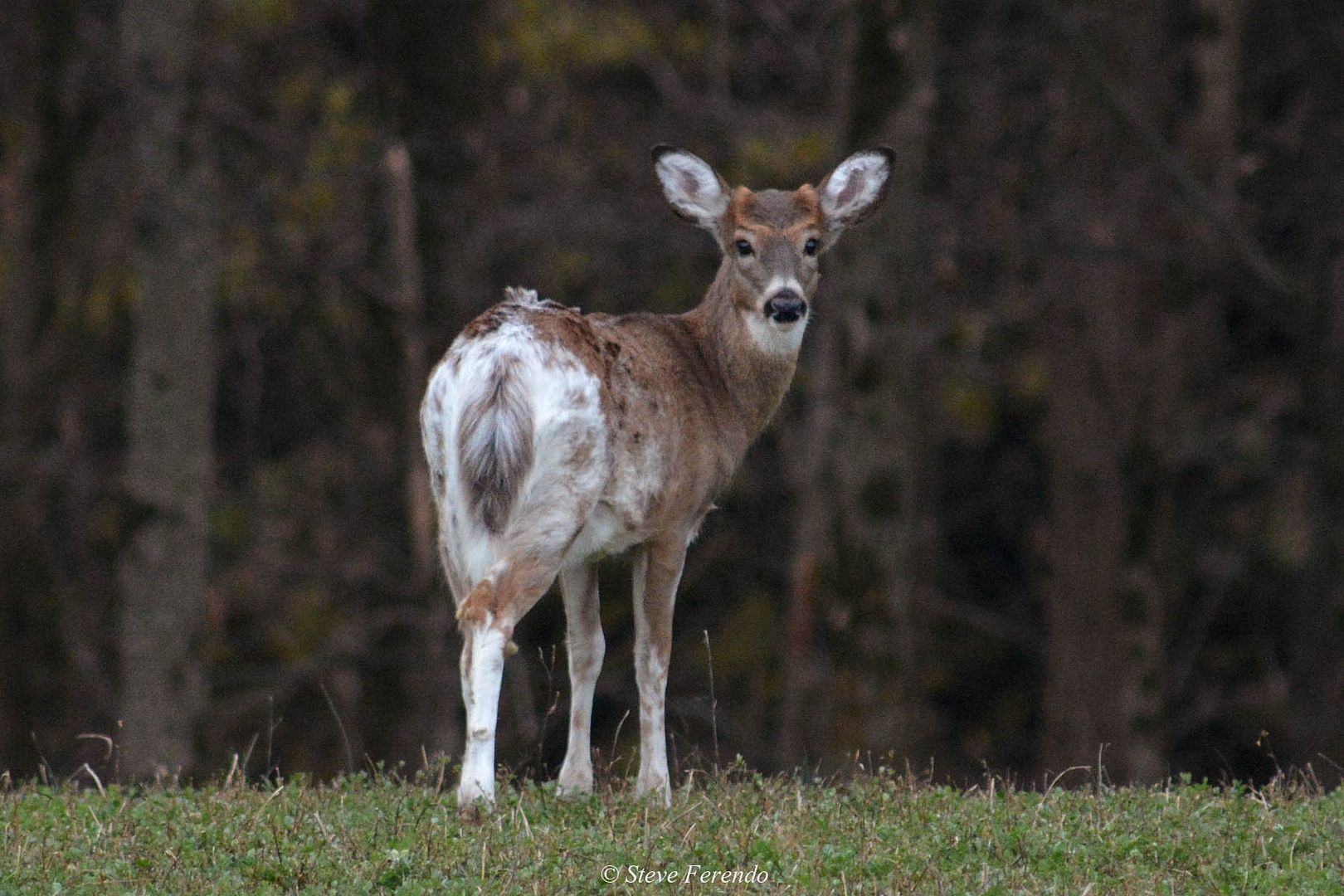 He is a "button" buck born this year. Note the brown accents on his buttons and forehead...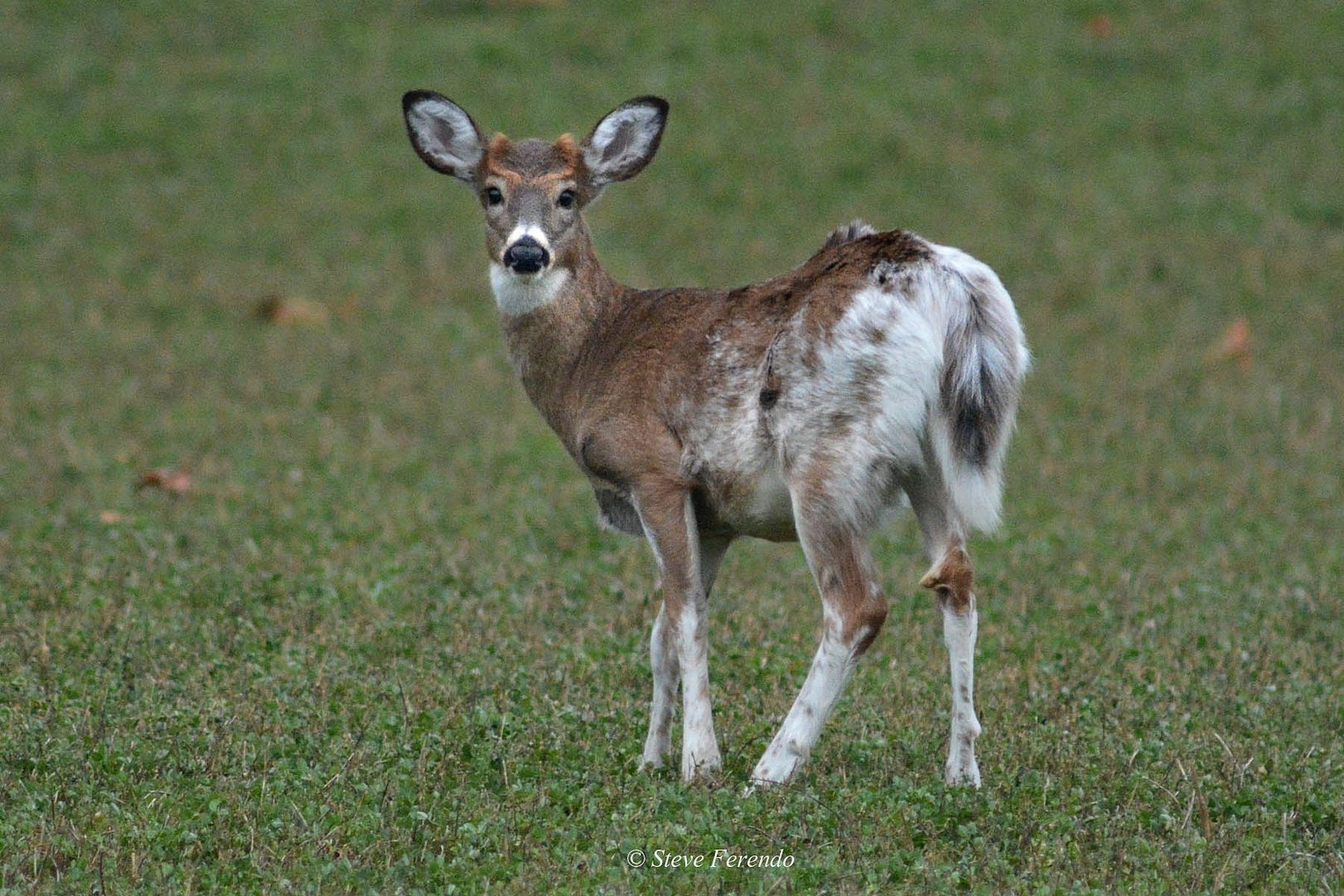 Here is a picture of the fawn and his mother. You can see where the light brown on his head comes from...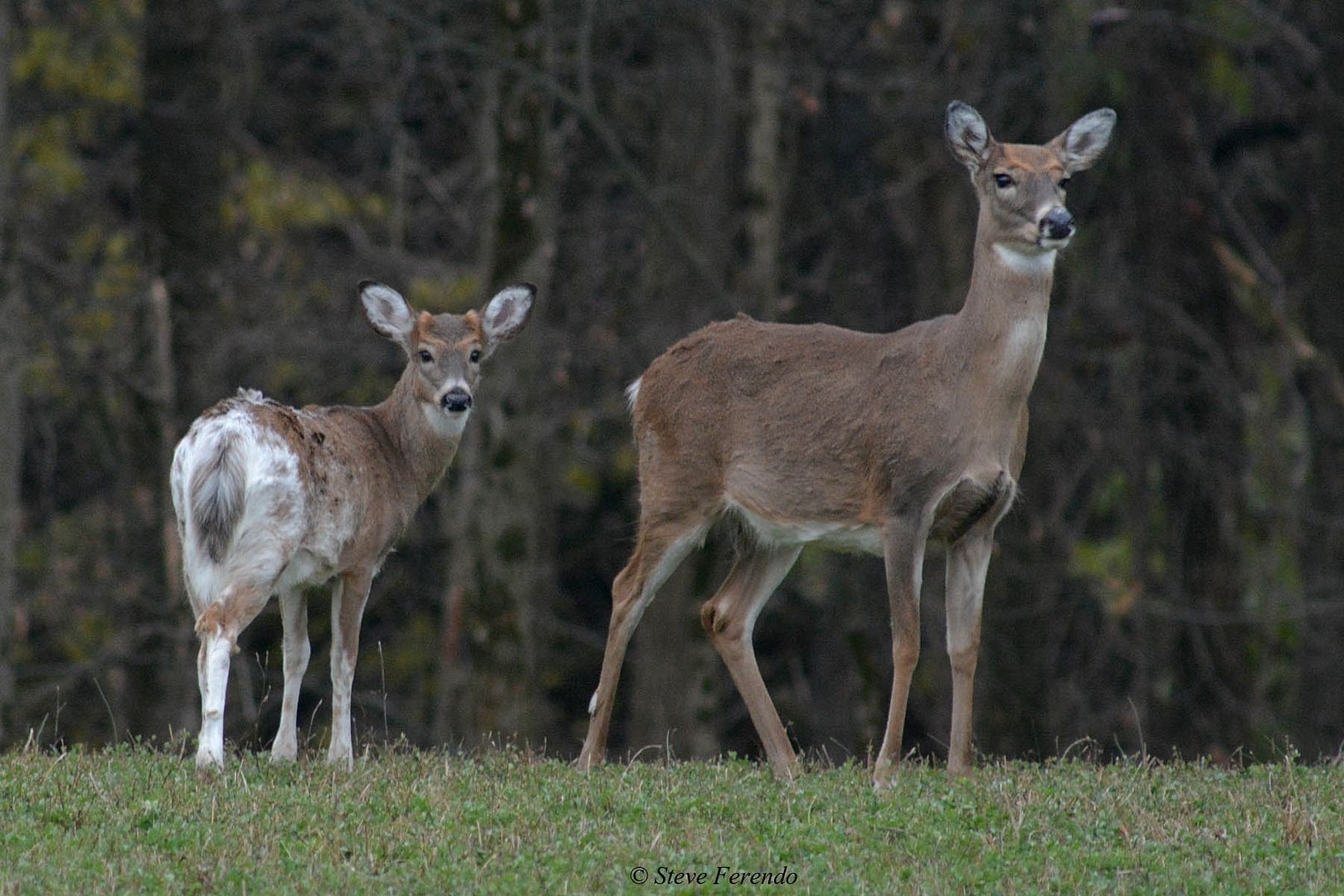 I enjoy seeing the individual characteristics that different animals display. Unique coloration and markings make them identifiable when seen later.
Thanks for visiting, stay well, and come back soon.