I spotted this abandoned old truck on a farm in the northern part of the county. The flaking paint, colors and location begged for a photograph.
From on-line research I believe it is a 1950 Ford, F-6. If so, the truck is the same age as I am and we both are showing our age...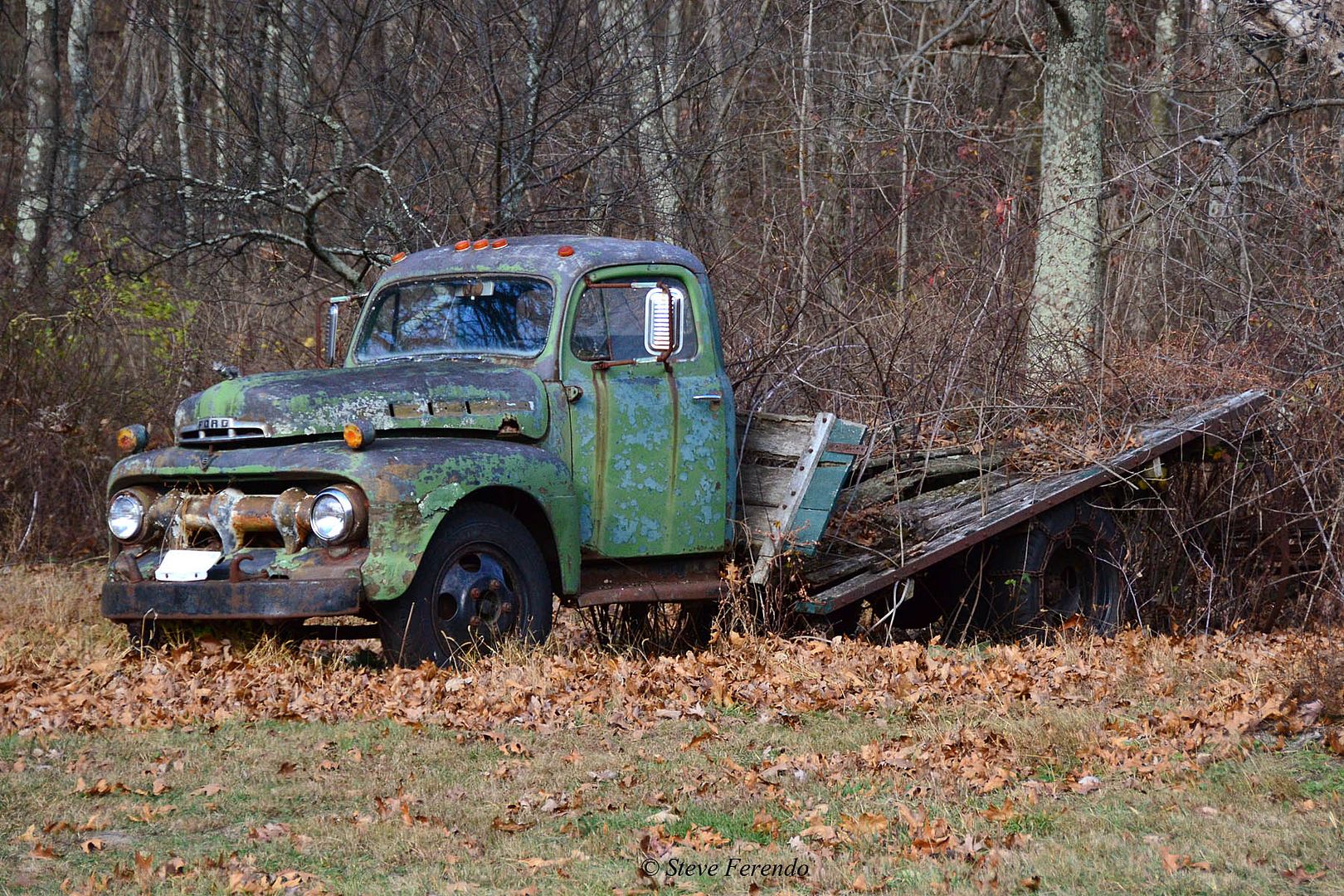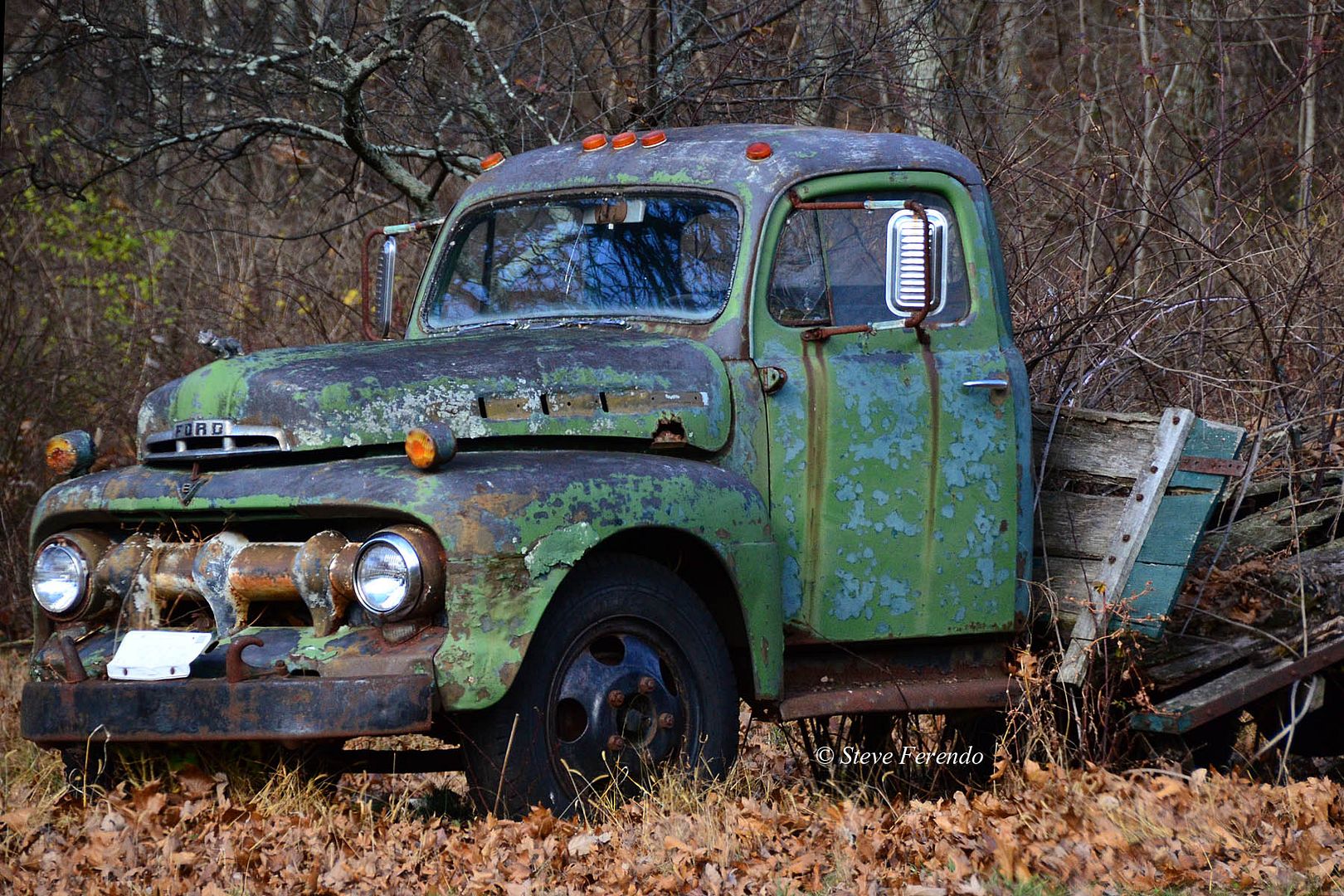 1950 was a very good year. Thanks for visiting.