A couple of days ago I came upon this group of young turkeys and their mother in a neighbors driveway...
They were wandering about looking for dinner. Soon, the whole bunch headed out for another neighbors field were the pickings might have been better...
This Red-shouldered Hawk was watching a field nearby for prey. The young turkeys are probably too big for it to catch now, but only a few weeks ago they would have been easy prey for a hawk or fox...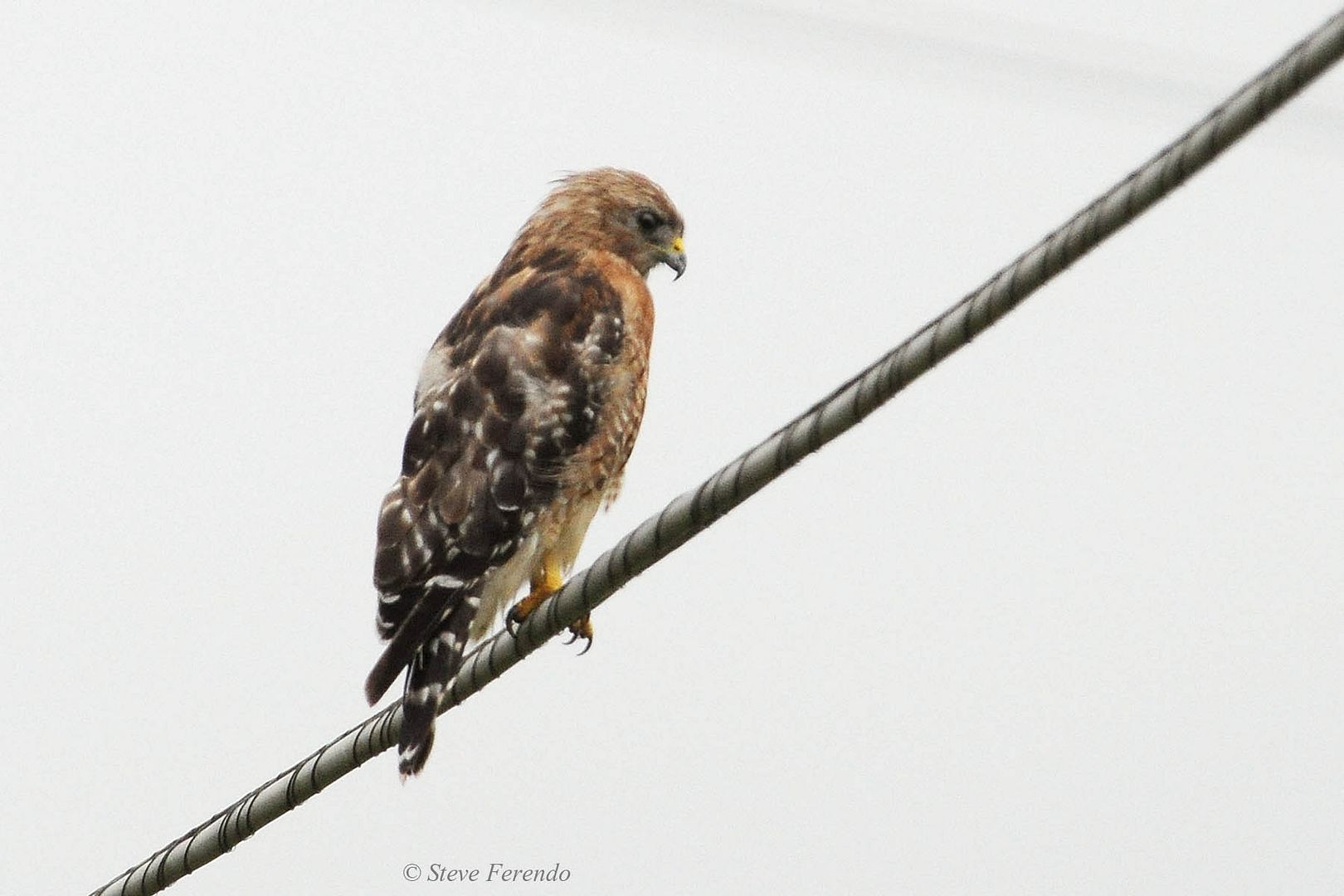 A day before encountering the neighborhood turkeys, I came across this hen. She was feeding along the edge of a soy bean field close to the road. I pulled over and was able to take the following photos before she moved into the woods and out of sight...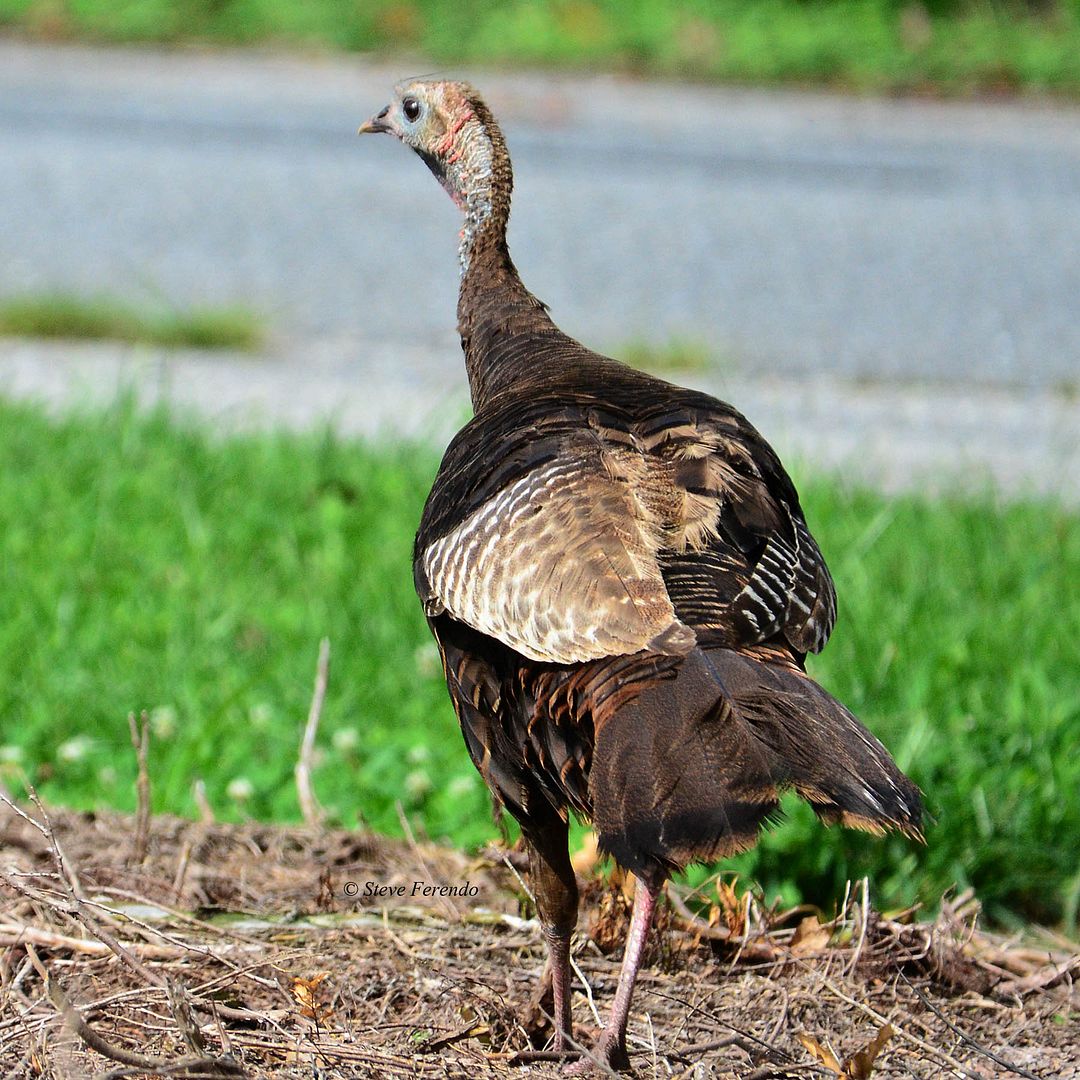 Later, on the same day, I visited the Catoctin Creek Nature Center and Park. This Black Vulture was there, where I have seen him often before, perched on a fence post...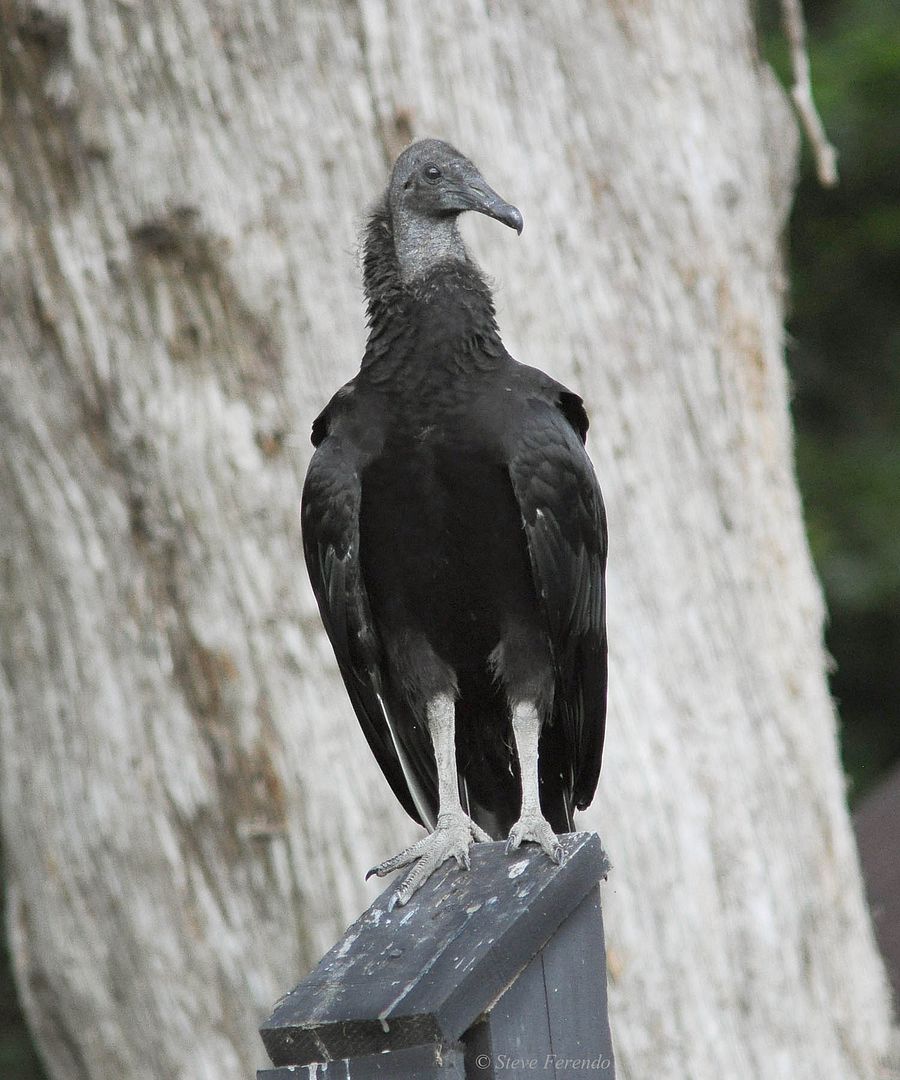 Thanks for visiting, stay well, and stop back soon.