If you have ever watched a calf or colt run and jump just for the sheer joy of being alive, and young, then you know what a good frolic is.
I was lucky to find two fawns and a doe spending some time in a small creek early one morning. One of the fawns is happy just to be near mom, but the other is feeling frisky...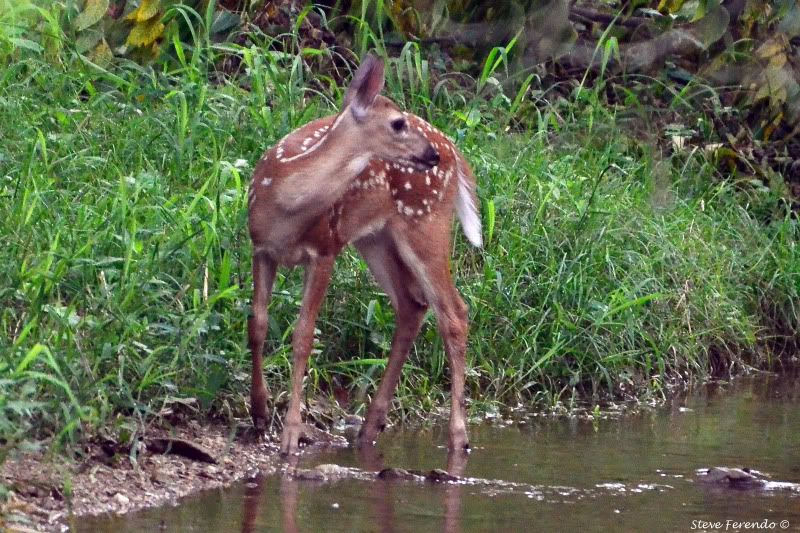 As if splashing water on everyone was not bad enough...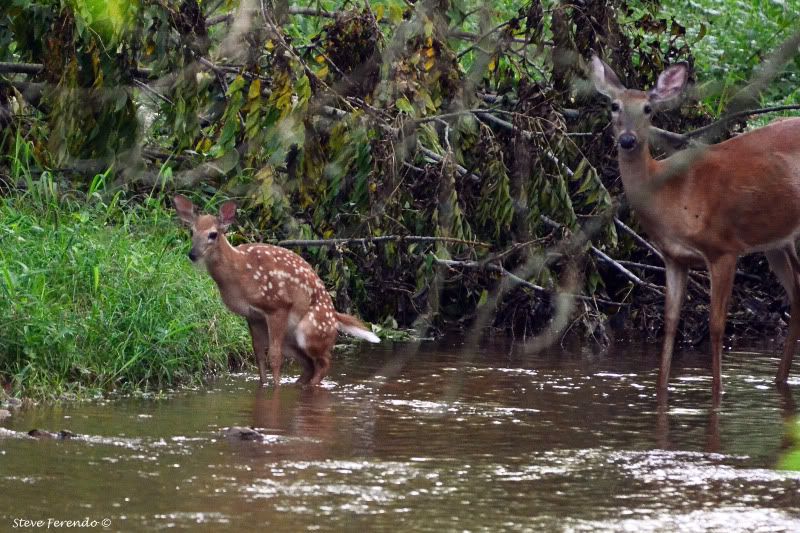 I hope you enjoyed seeing them as much as I did.