Since it looks like this will be another year that we don't get to return to Yellowstone National Park I thought I would share this post from two years ago. If you are a regular follower of this blog you may remember the photos. If not, they will be new to you. Either way, I hope you enjoy them...
Mother Bear and Her Two Cubs in Yellowstone National Park
I encountered this grizzly bear family while traveling through Yellowstone National Park recently...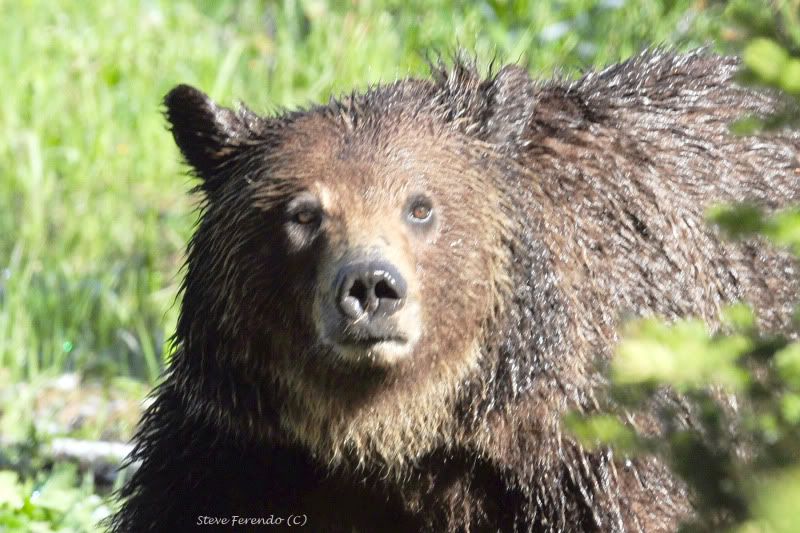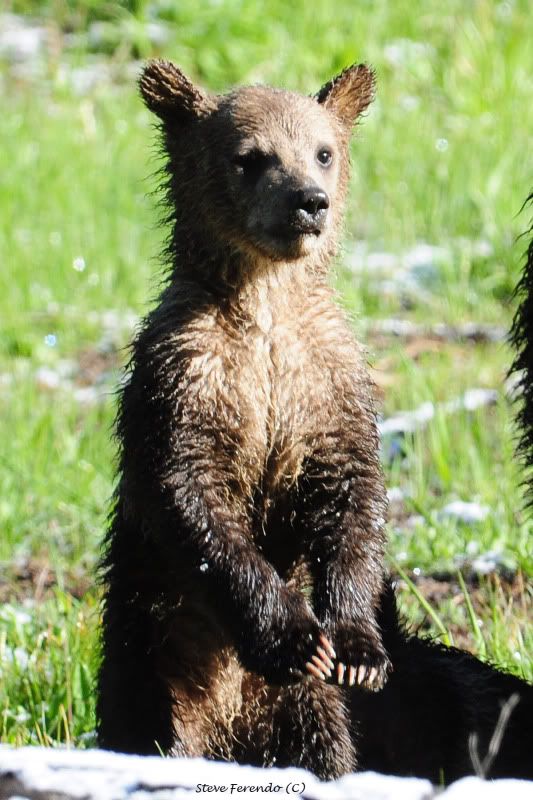 This little fellow decided to test himself against a stick...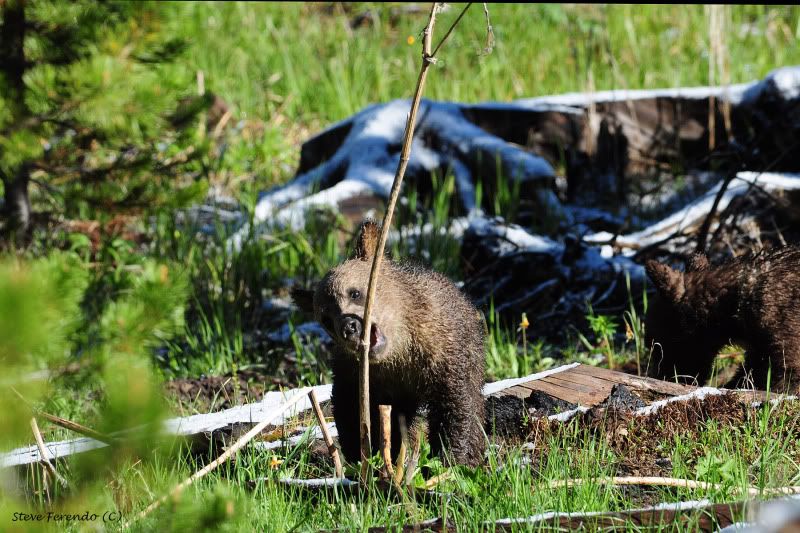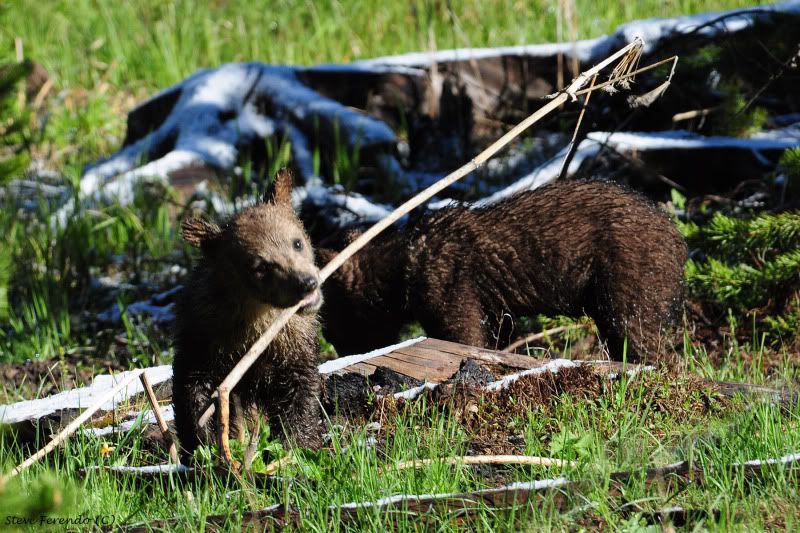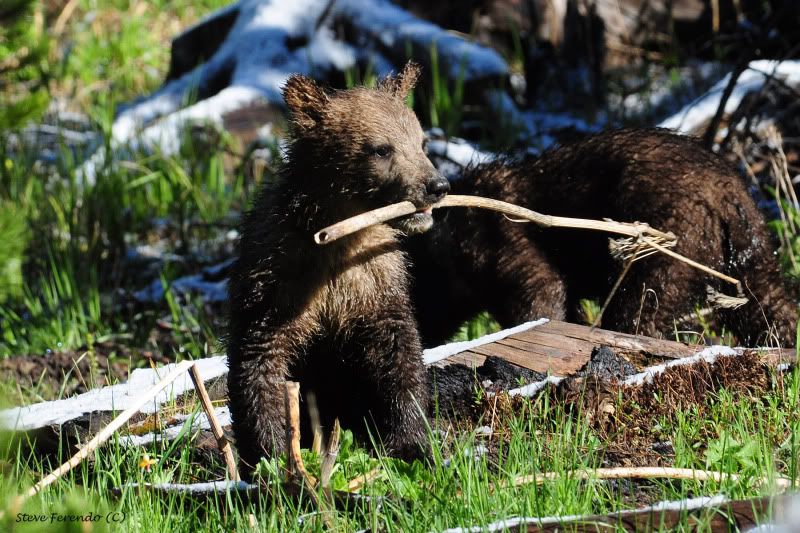 He seemed rather surprised when he was successful...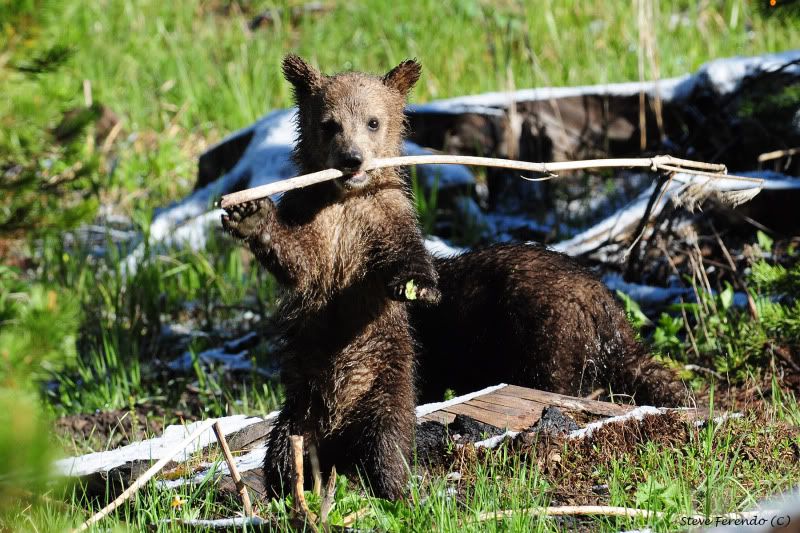 When the "bear jam" became too large the mother led her brood off to safer pastures...
Thanks for letting me share this fond memory with you.