One of my last blog updates was about a Pileated Woodpecker that I found which I suspected might have a nest nearby. It did indeed have a nest, about 40 feet above the ground, with chicks. I went back less than 24 hours later and.....well, I will let the photos tell the story...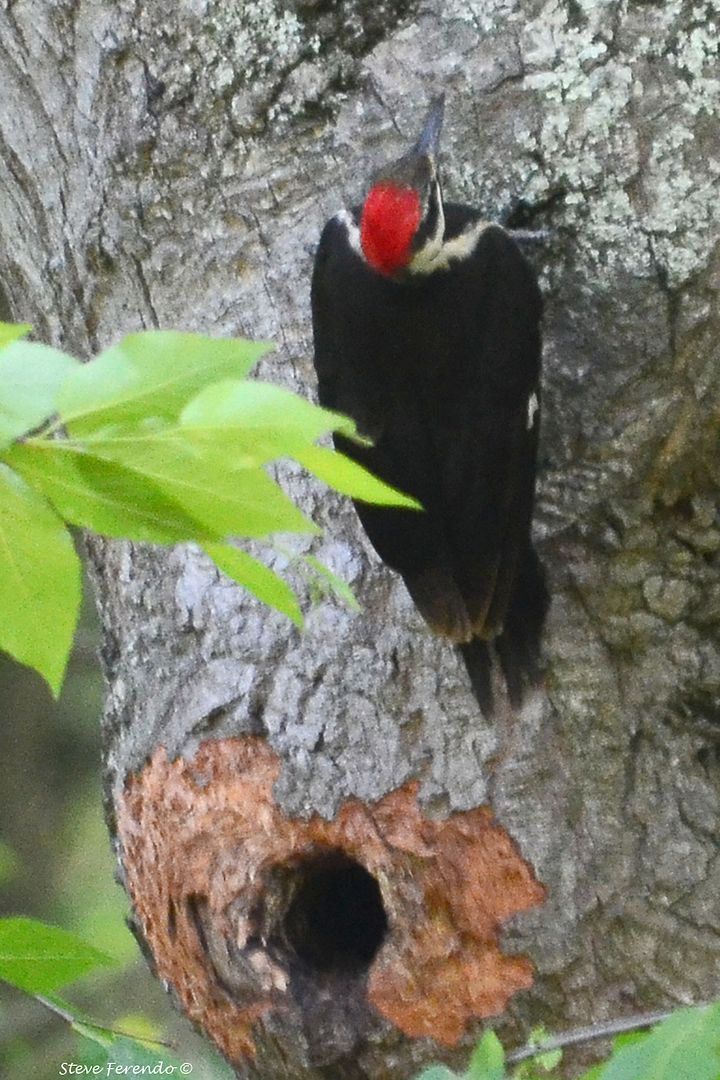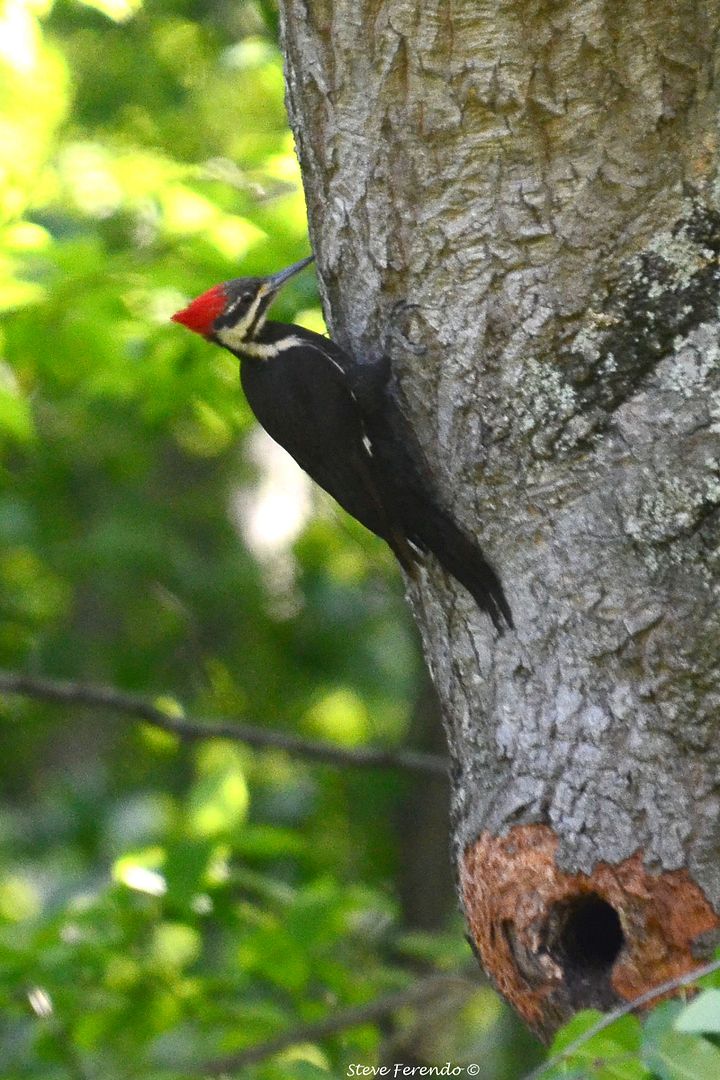 This photo demonstrates how high the nest is...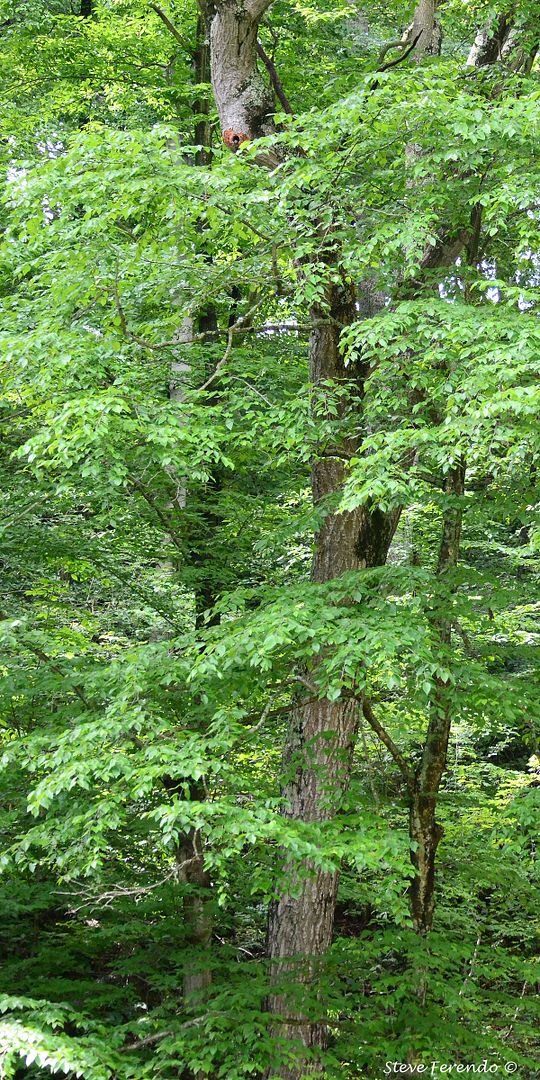 Finally, these photos show why the nest is no longer viable...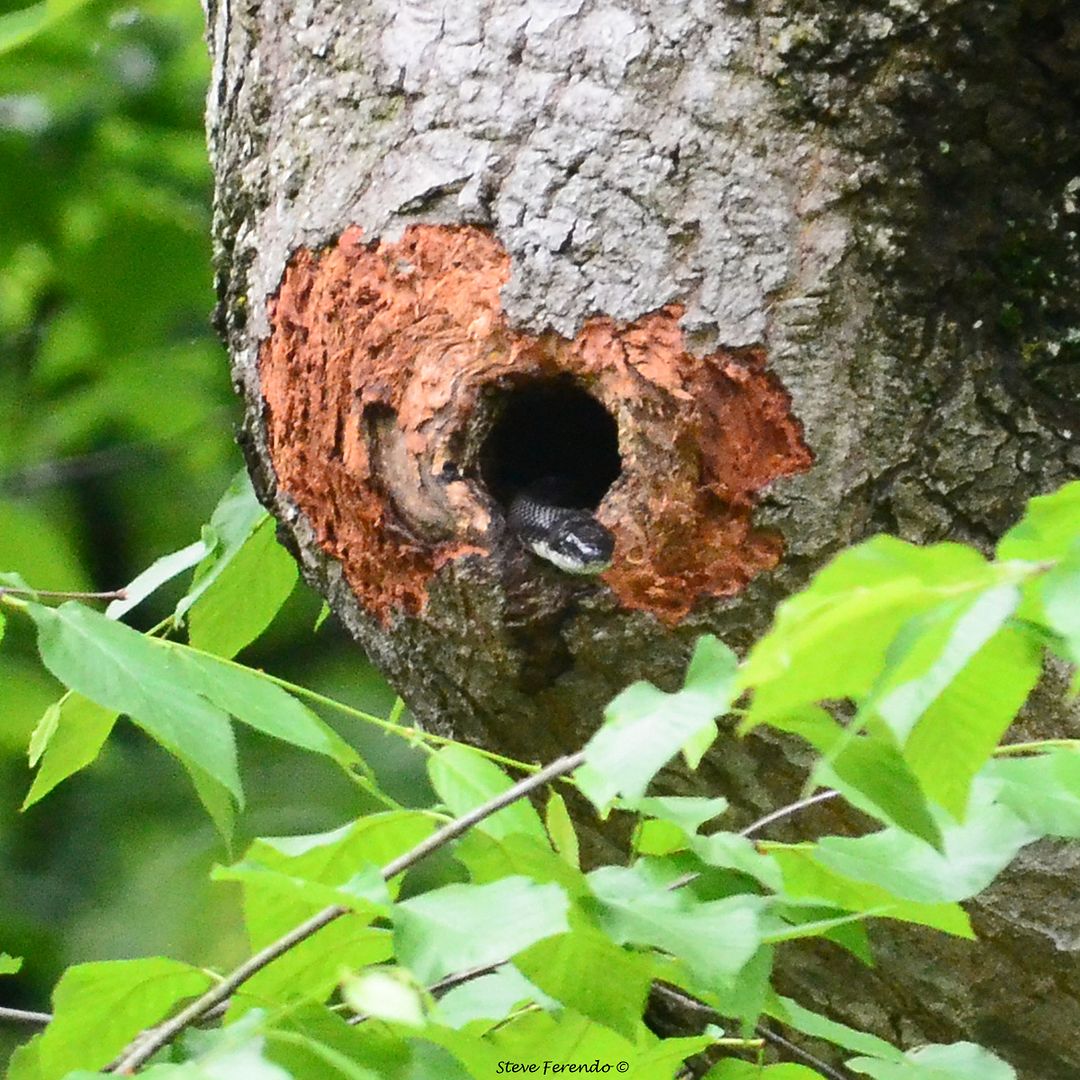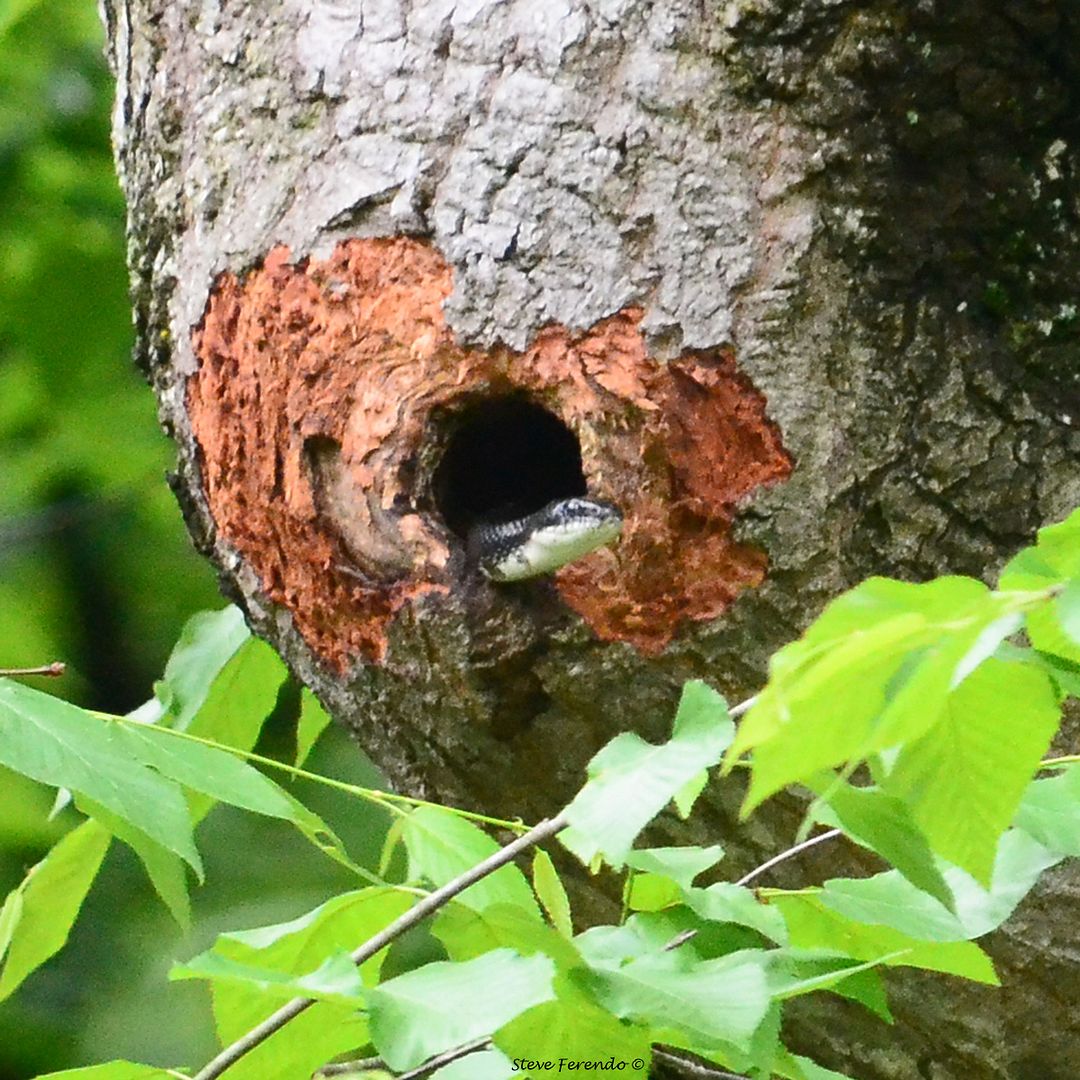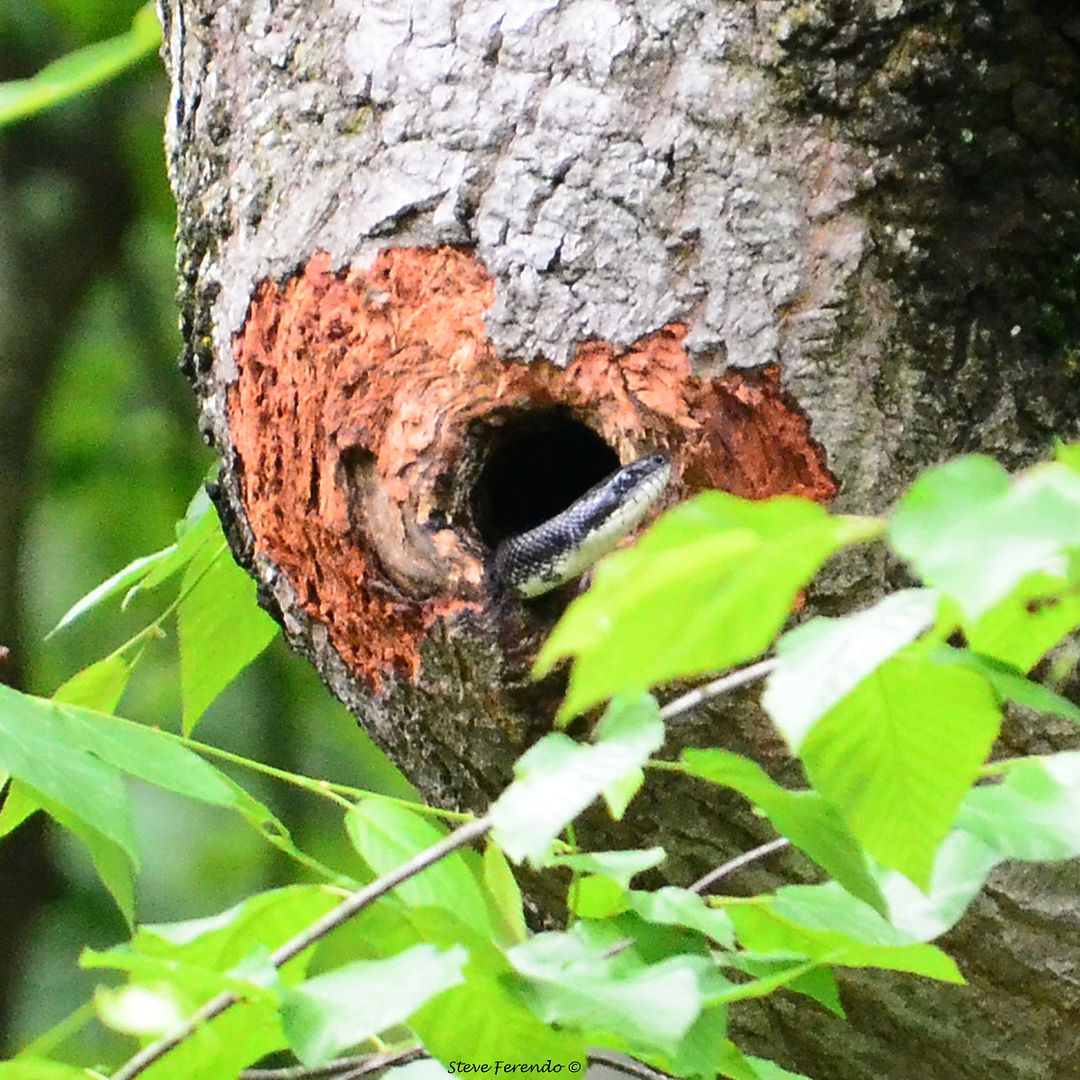 I am sorry to see the chicks destroyed but the snake has to eat, too.