It is hard to tell if it is the same mink I have seen recently or a different one. All I know is that I always appreciate seeing wildlife to photograph. I hope you enjoy these images from this morning...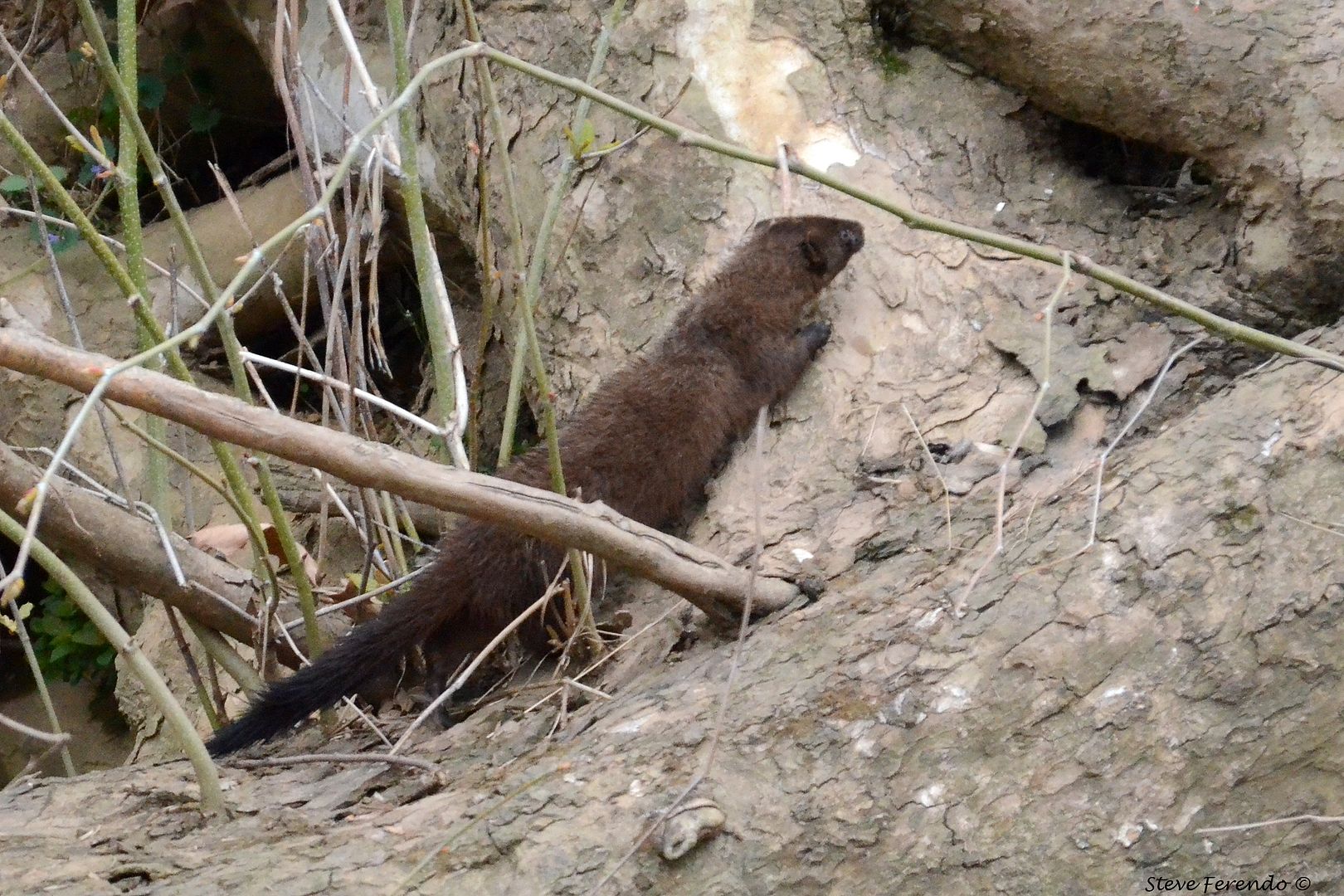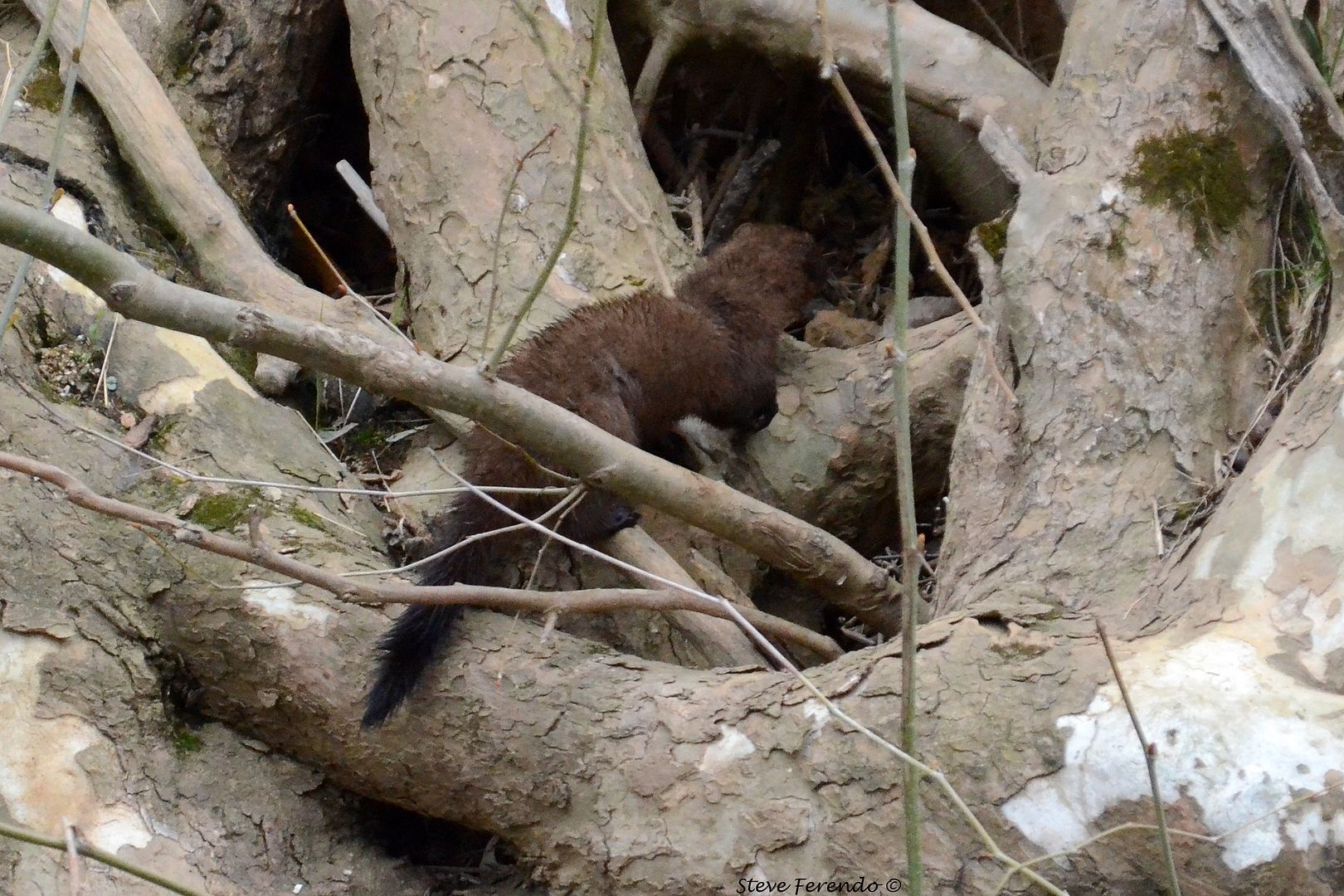 After exploring the roots of this fallen tree the mink decided to look for food in a nearby pool...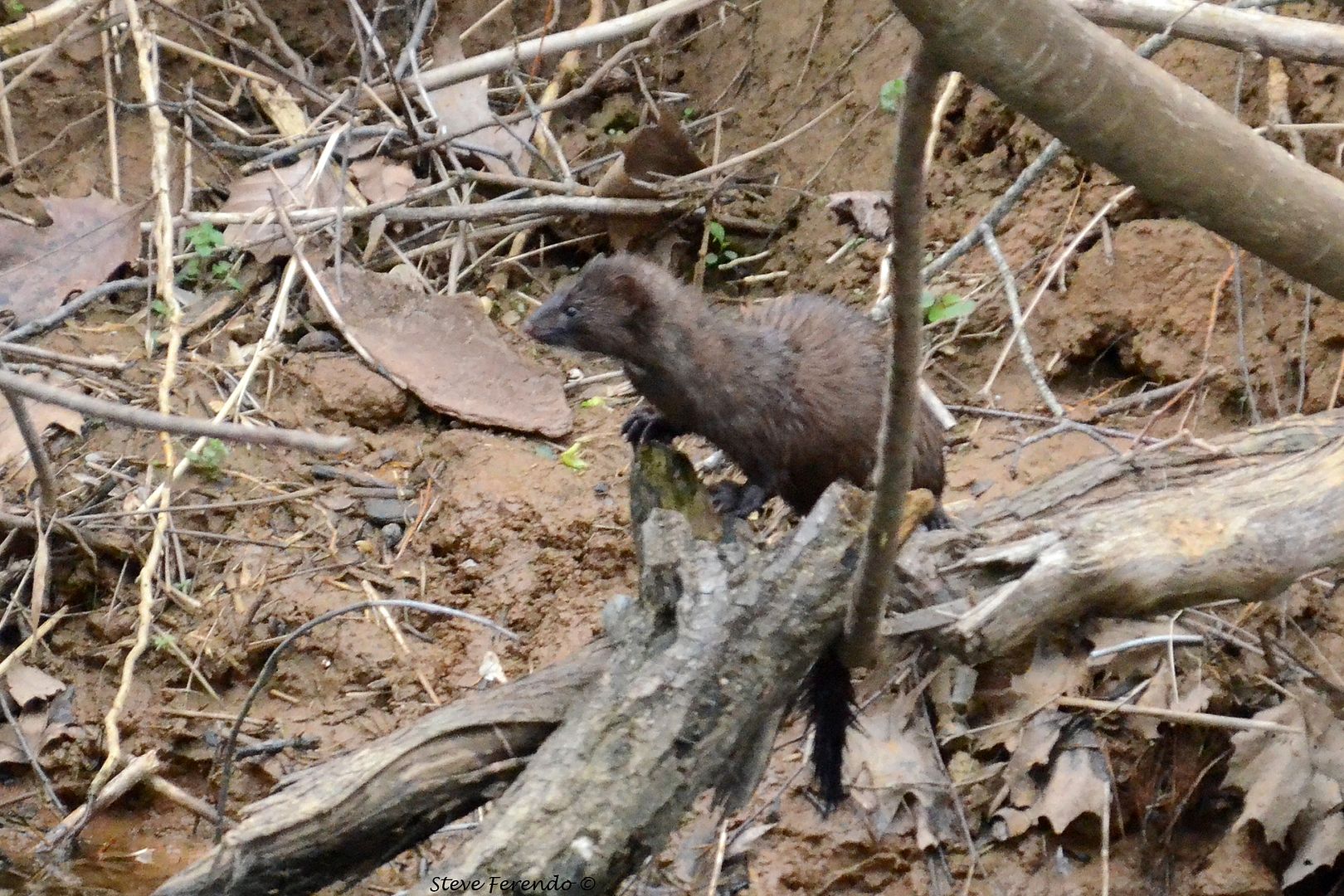 It seems to be trying to determine which morsel to select...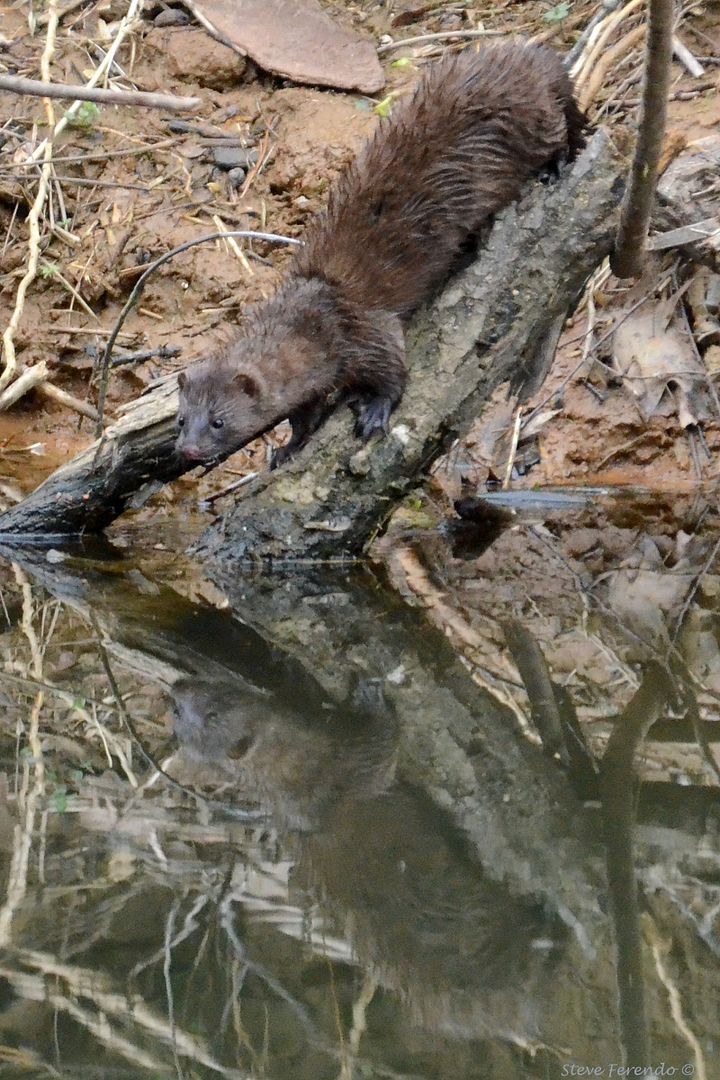 Suddenly, it plunges in and remains submerged for some time...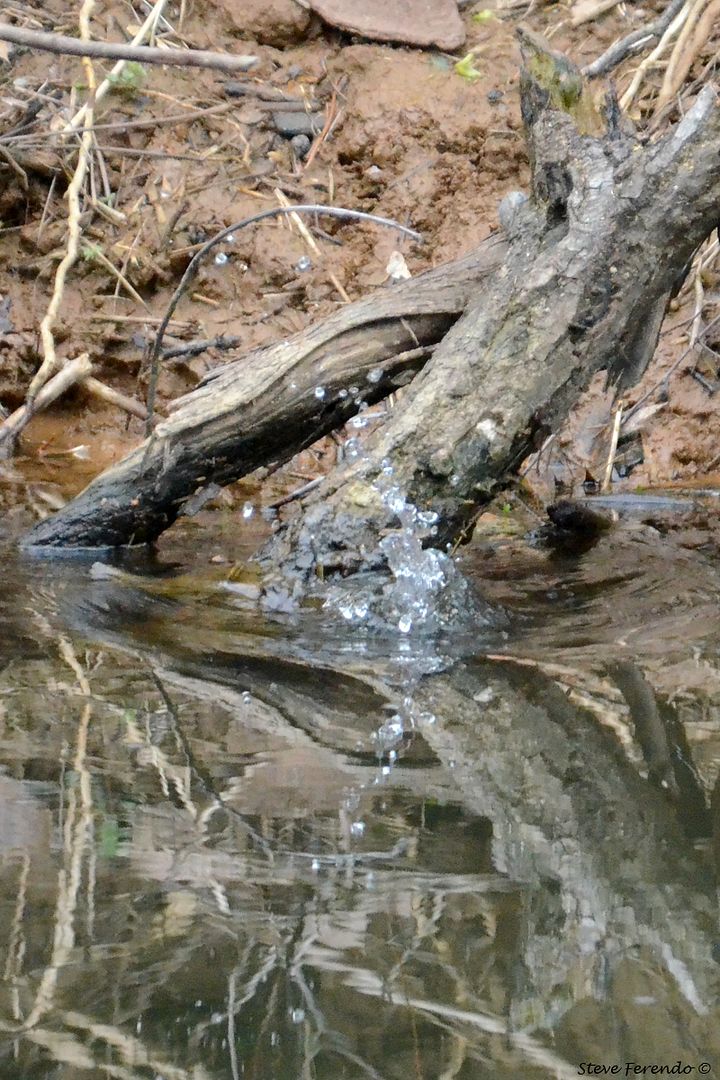 When it appears again, it is quickly swimming down-stream...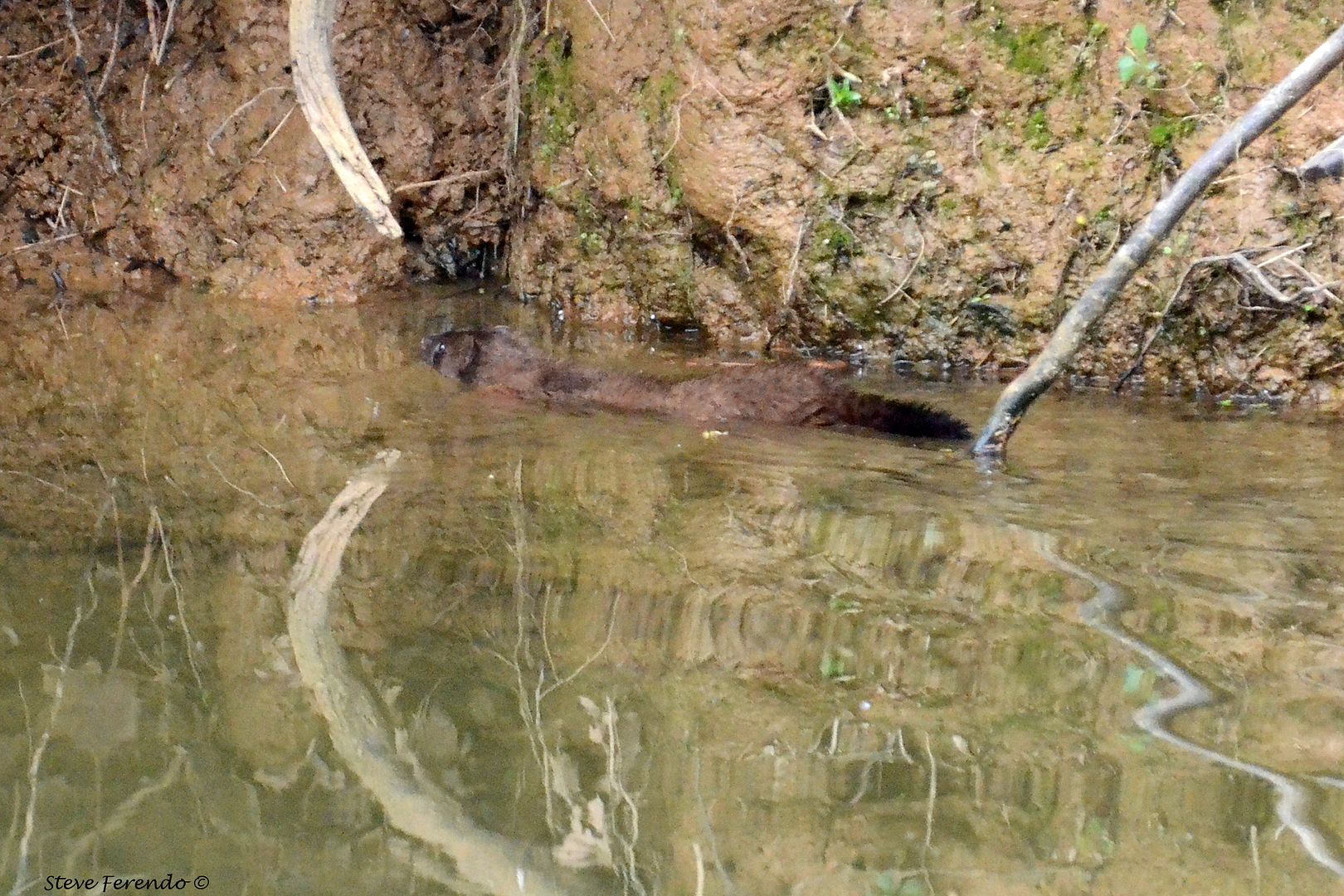 Perhaps remembering it's unfinished meal from earlier in the day...