Common Mergansers are interesting ducks that feed exclusively on fish. They are sort of comical to observe as they look for fish beneath the surface of the water. When prey is spotted, they dive quickly and usually come up with a tasty meal of fish...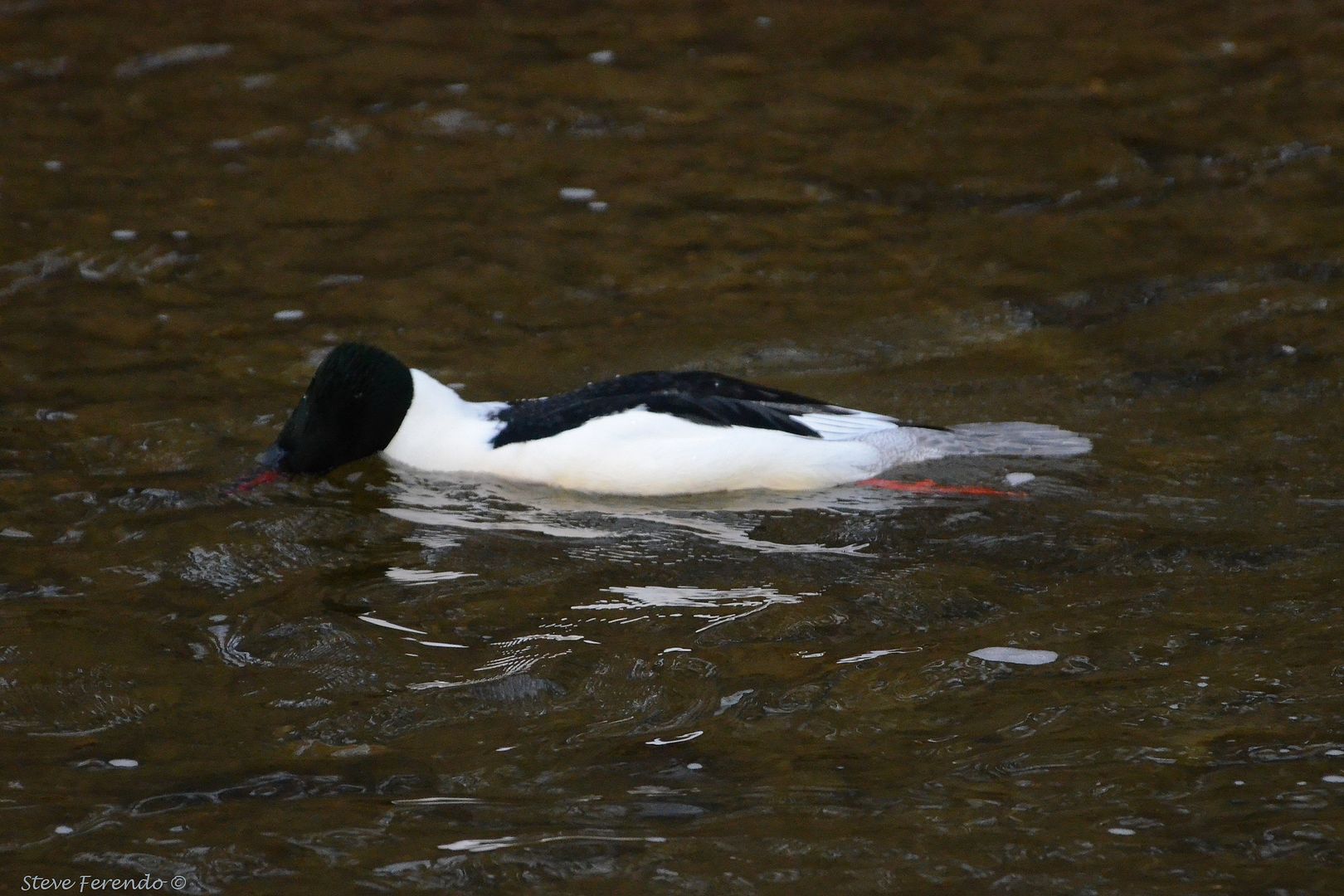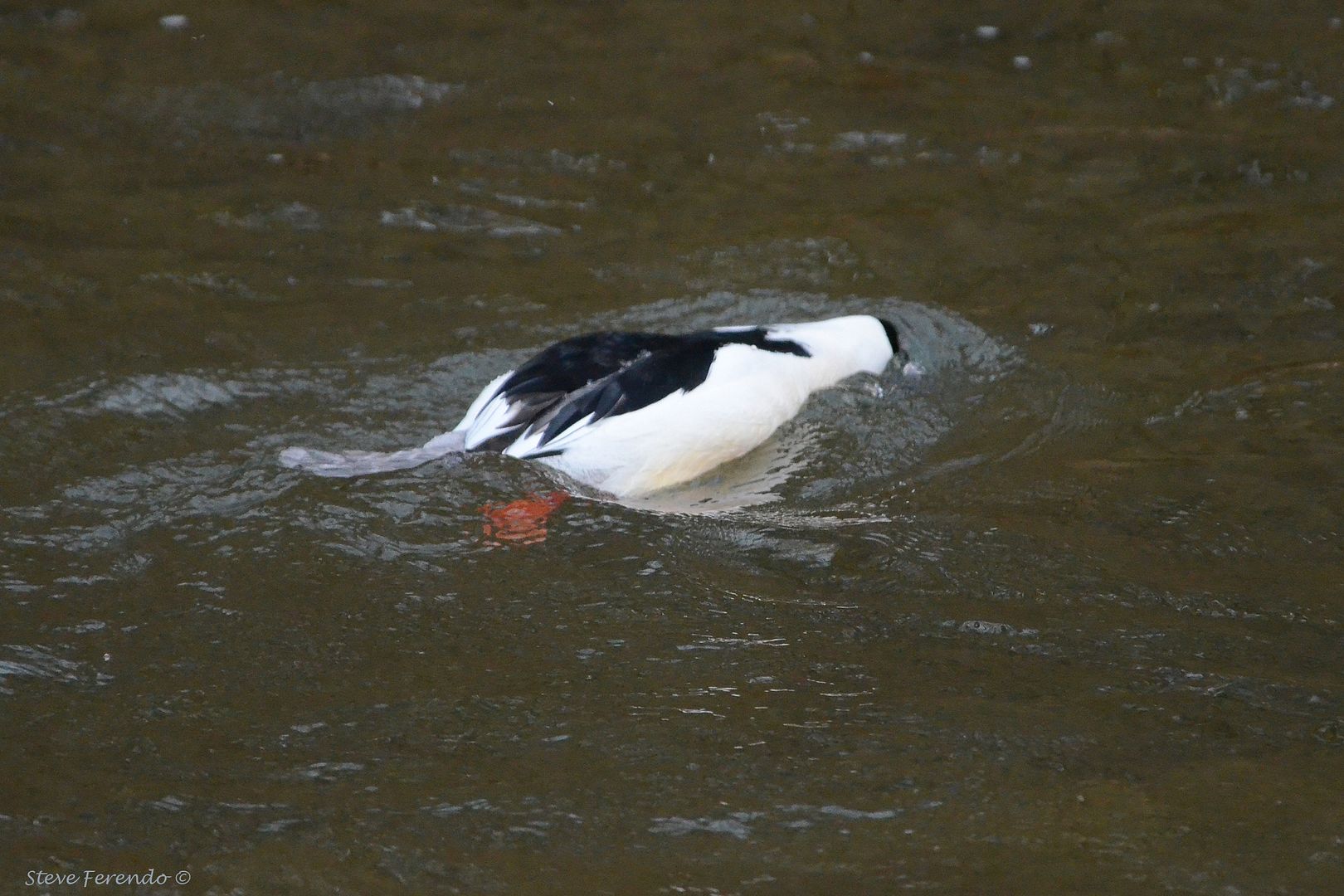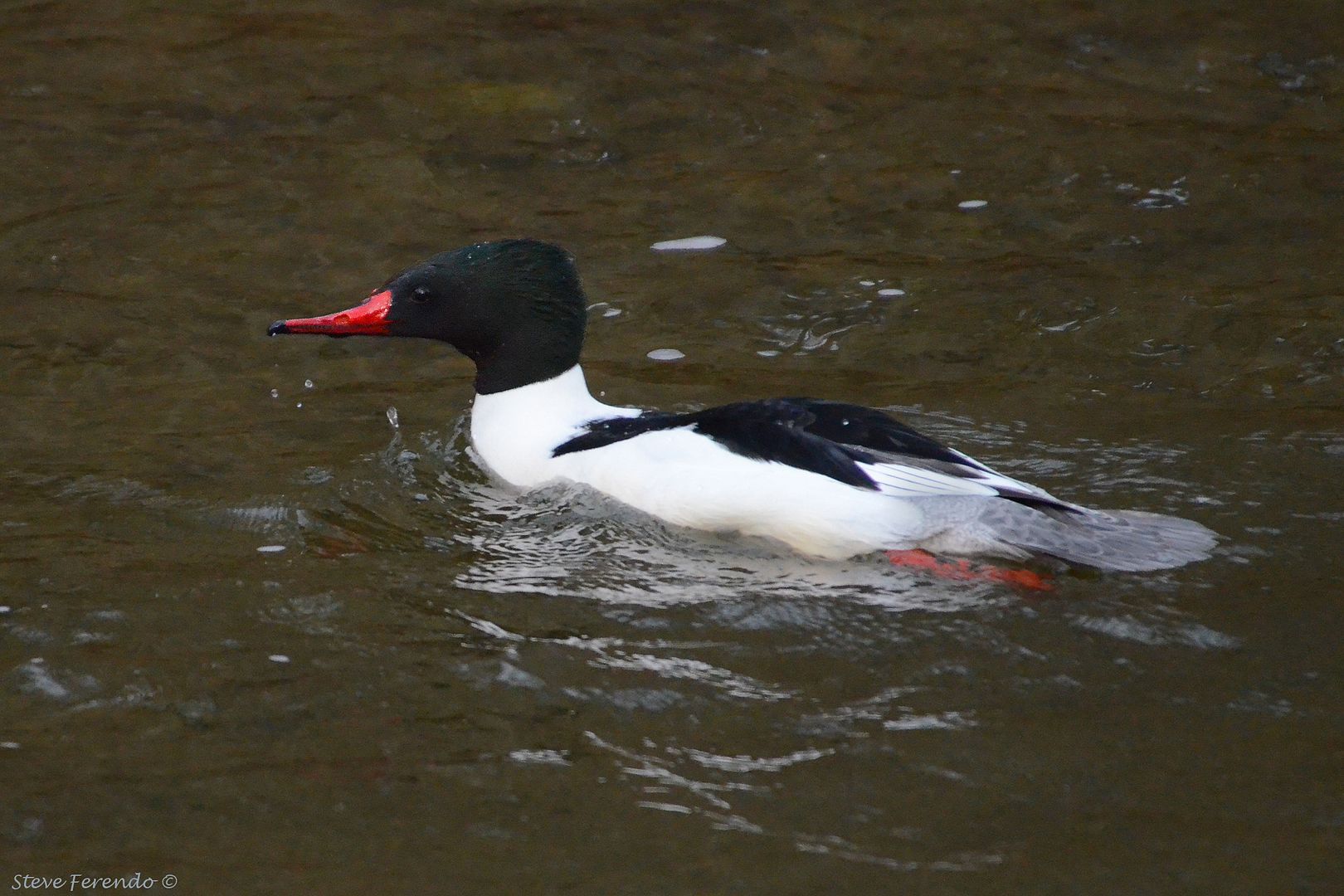 The males are especially difficult to photograph because of their contrasty coloration. Their sides are predominately white, their heads are black with green iridescent highlights, and their tails are gray. In short, a photographers nightmare.
The females, on the other hand, generally display subdued colors that require little effort for successful exposure...
This pair have probably decided to mate and are fishing together on the Monocacy River...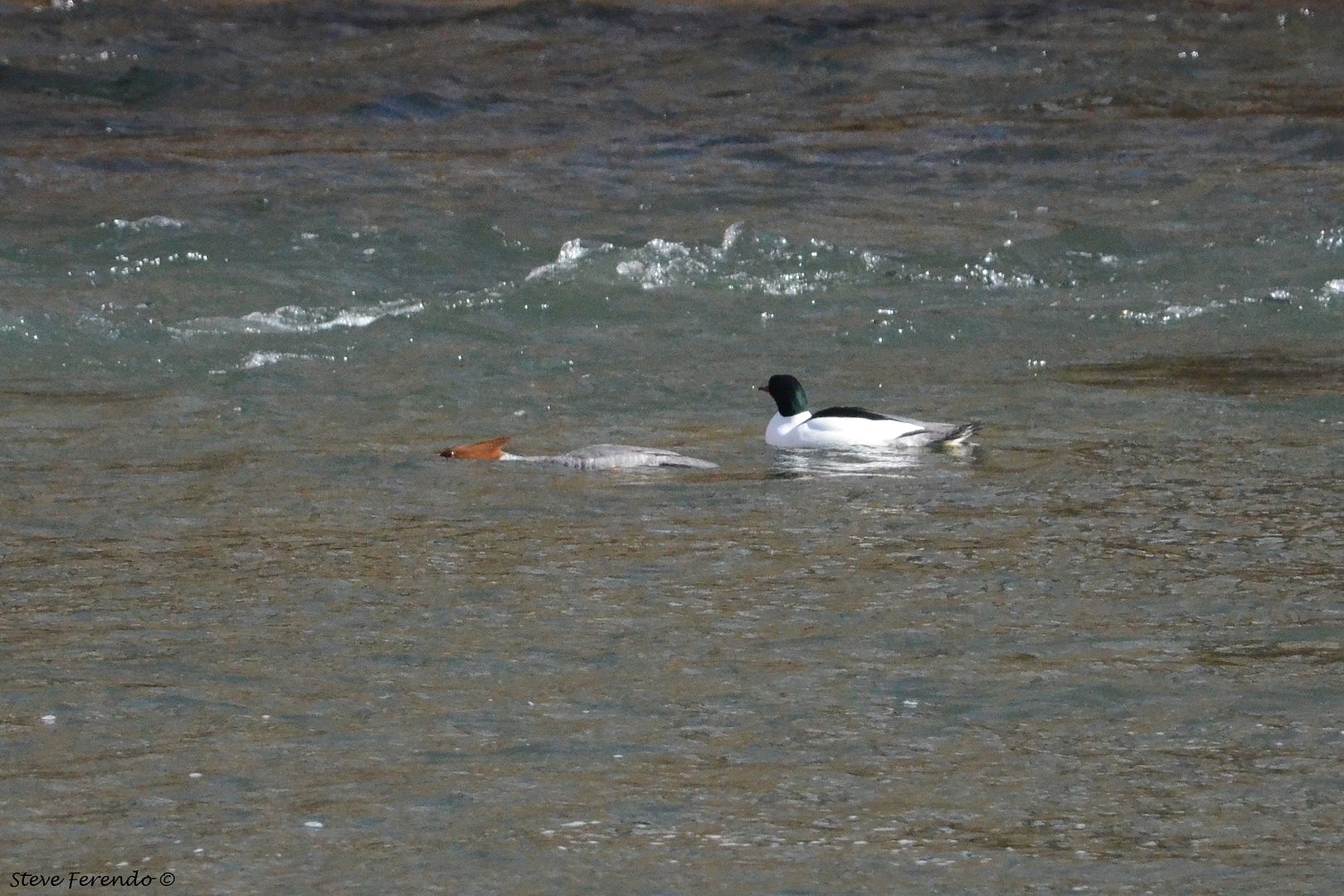 When alarmed, these ducks do not lift off with the grace of a Mallard or Wood Duck. Instead, they require a running take off that resembles an airplane going down a runway...
Thanks for visiting and sharing my experiences with the "snorkeling ducks".