We had a little snow and freezing rain yesterday so I did not venture out. Today I went to one of my ususal spots, a meandering gravel road along a beautiful stream. The first wildlife I saw was this young gray squirrel...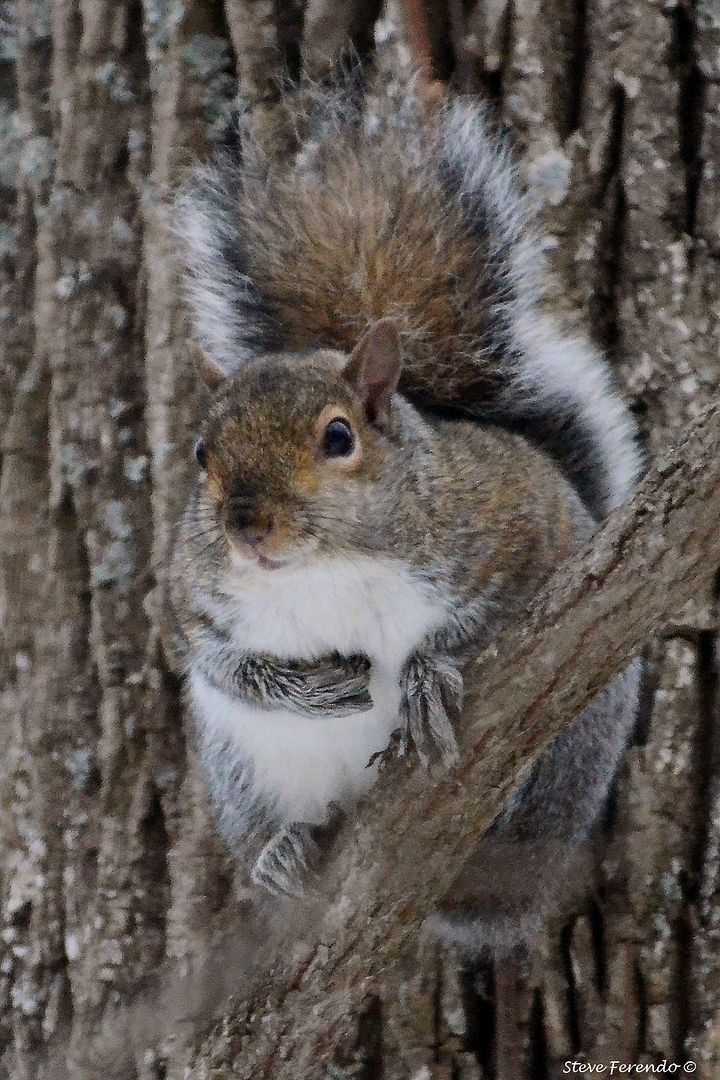 Next, I passed the tree where I spotted a screech owl just two days ago. To my surprise, it was still in the same spot and appeared to be napping contentedly...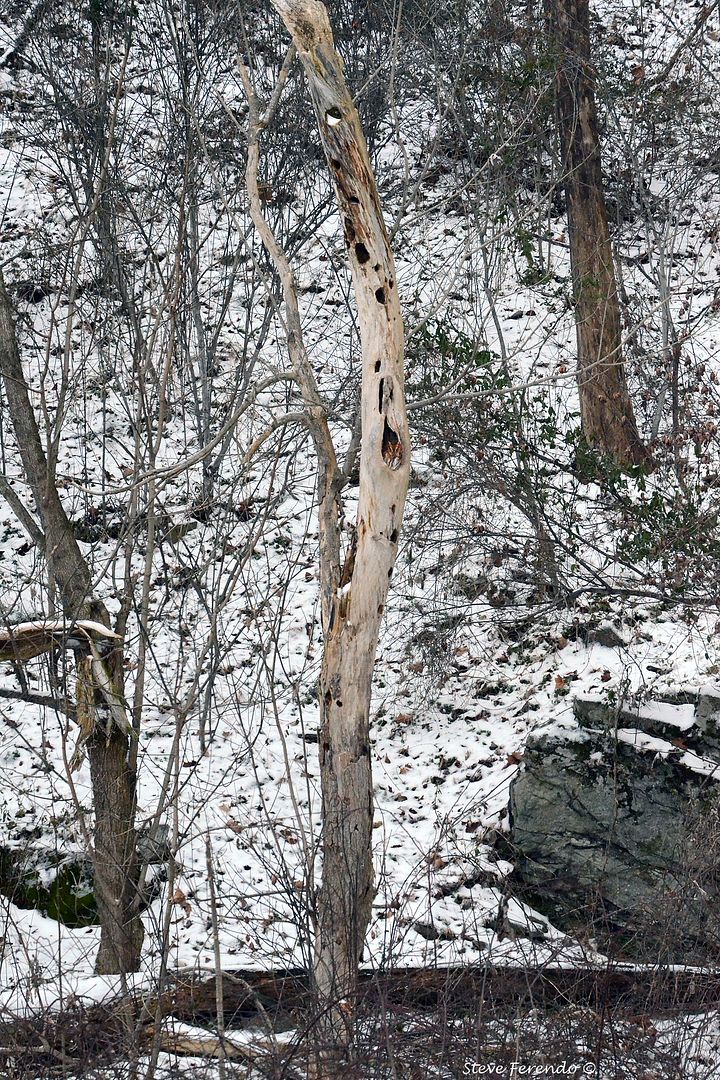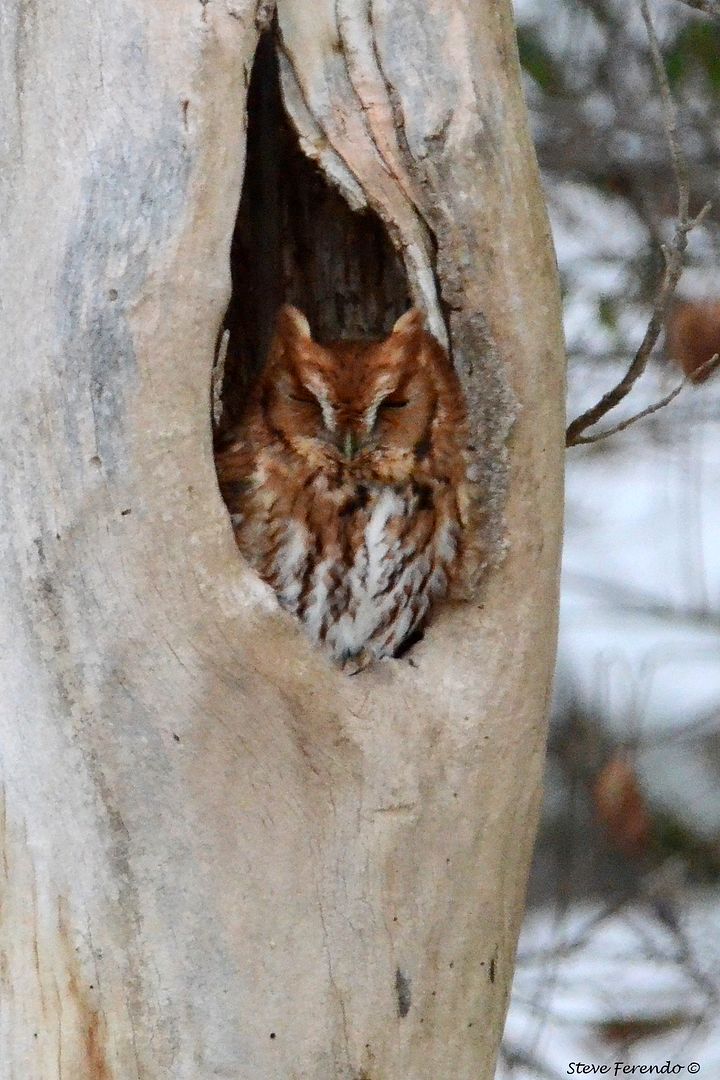 As I headed for home I came upon this blood trail in the snow. There is no way to say for certain how it was made, but my guess is that a late season bow hunter was successful and this is the route that he took to bring his came to the road...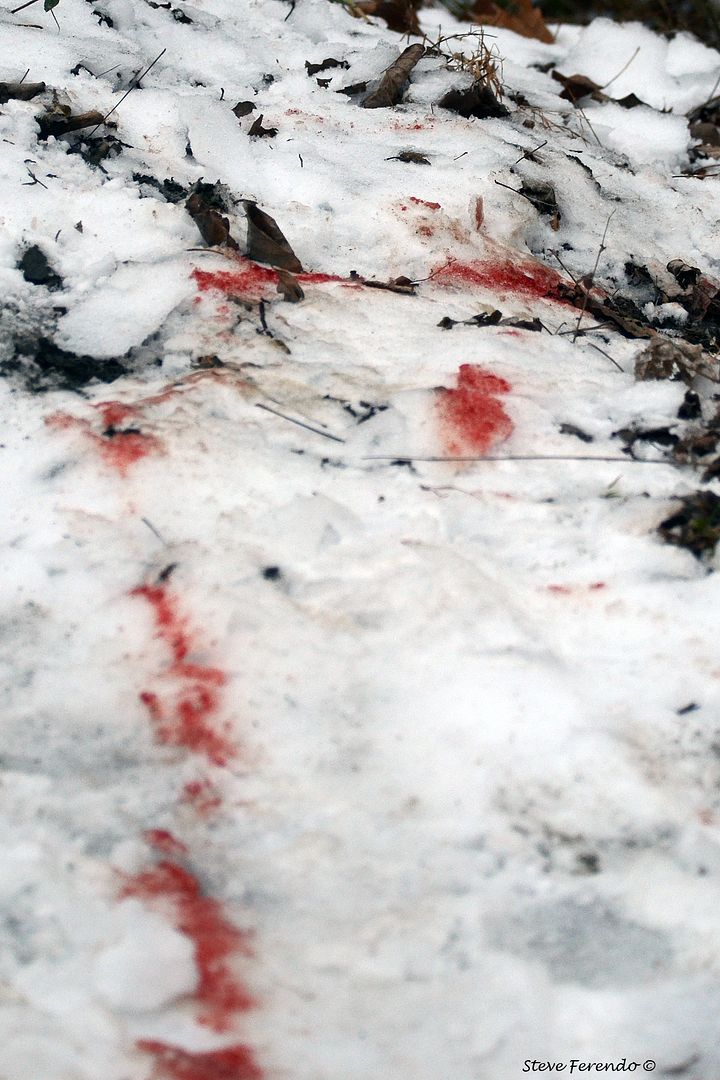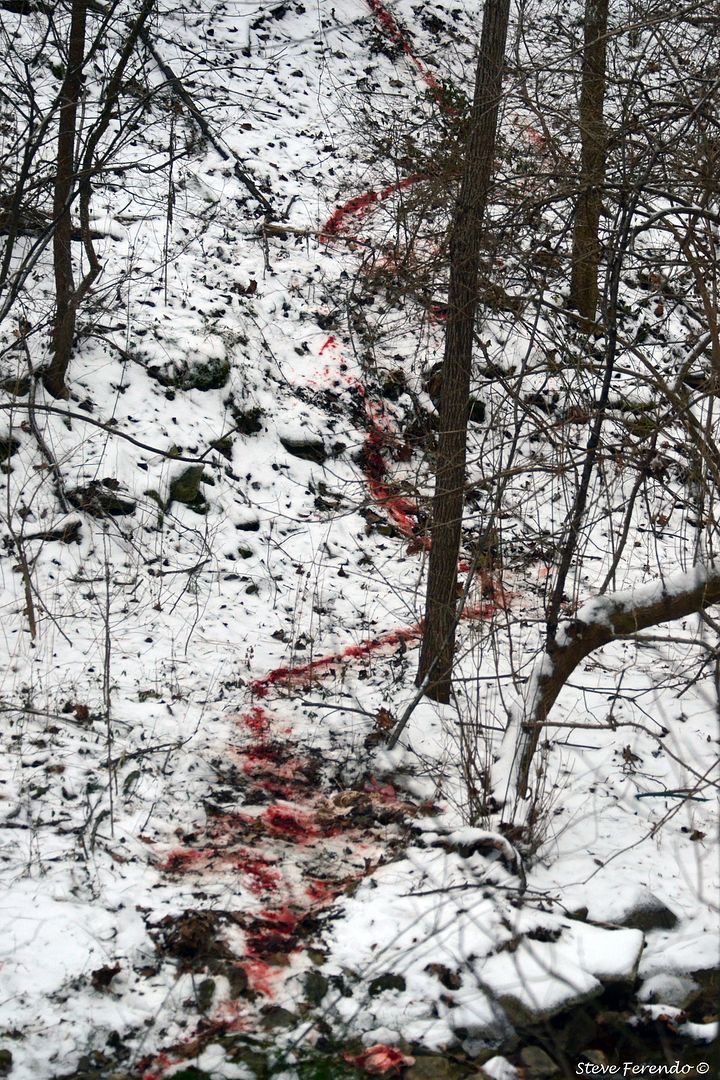 Thanks for visiting. Stop back again, soon.