I have received a number of questions and comments lately about how I always find nice bucks in the open to photograph. My response is usually that "they are not always so cooperative and I am not always so lucky". Here is the photographic proof. These photos were taken over the past two days. Between the fog, and the reluctance of the deer to come into the open, good photos have been hard to take...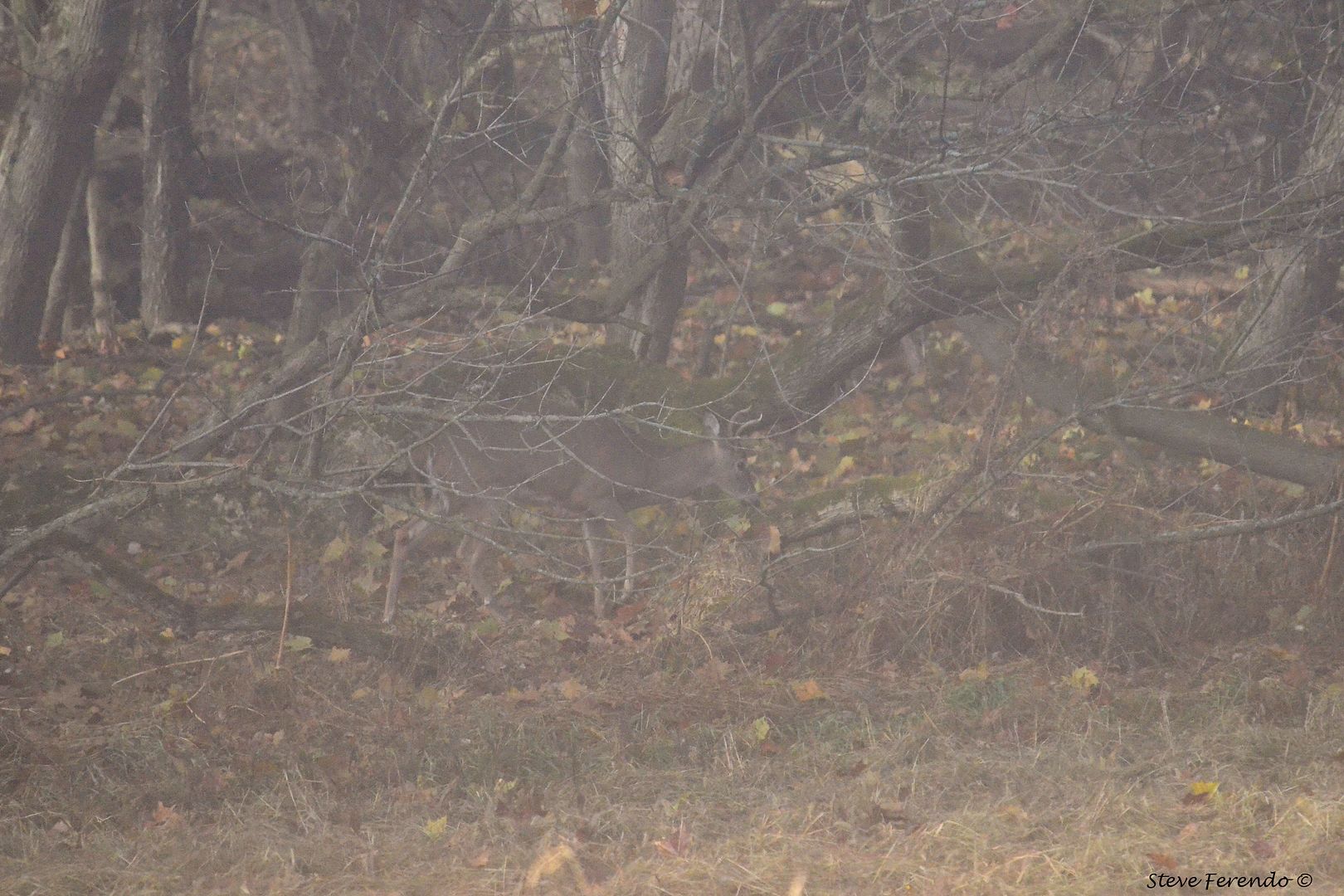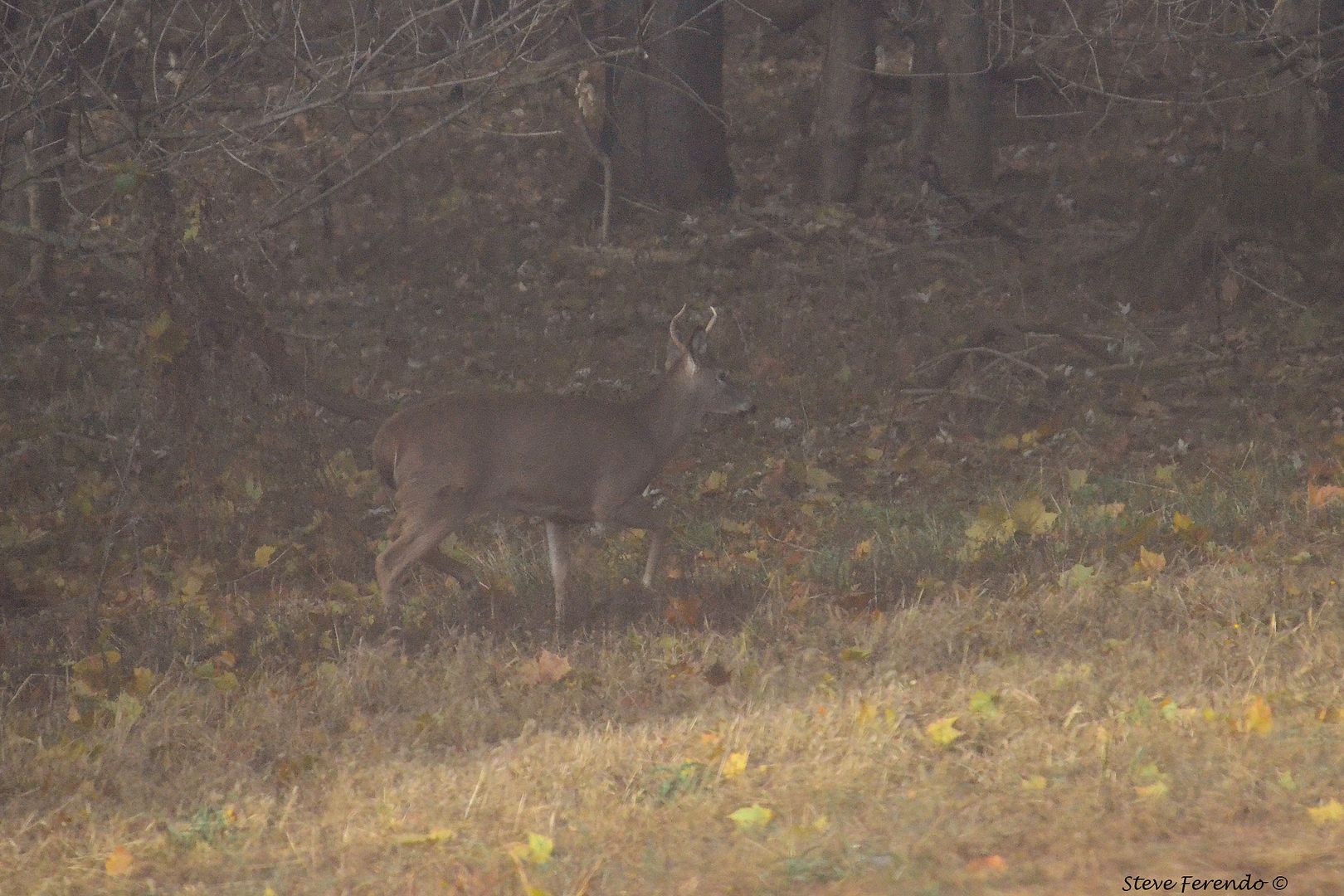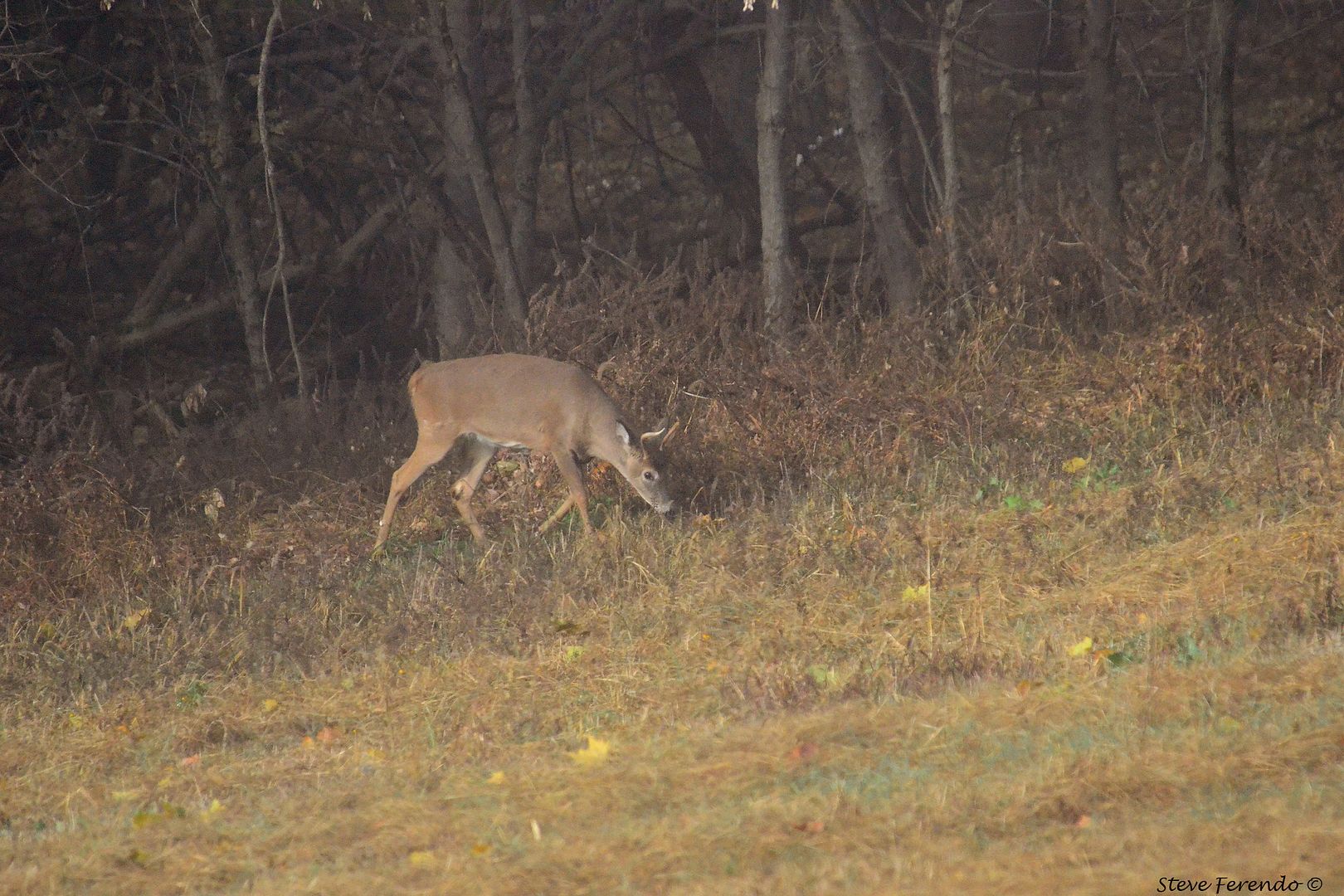 This mature buck would not leave his doe and she did not want to leave the cover of the woods...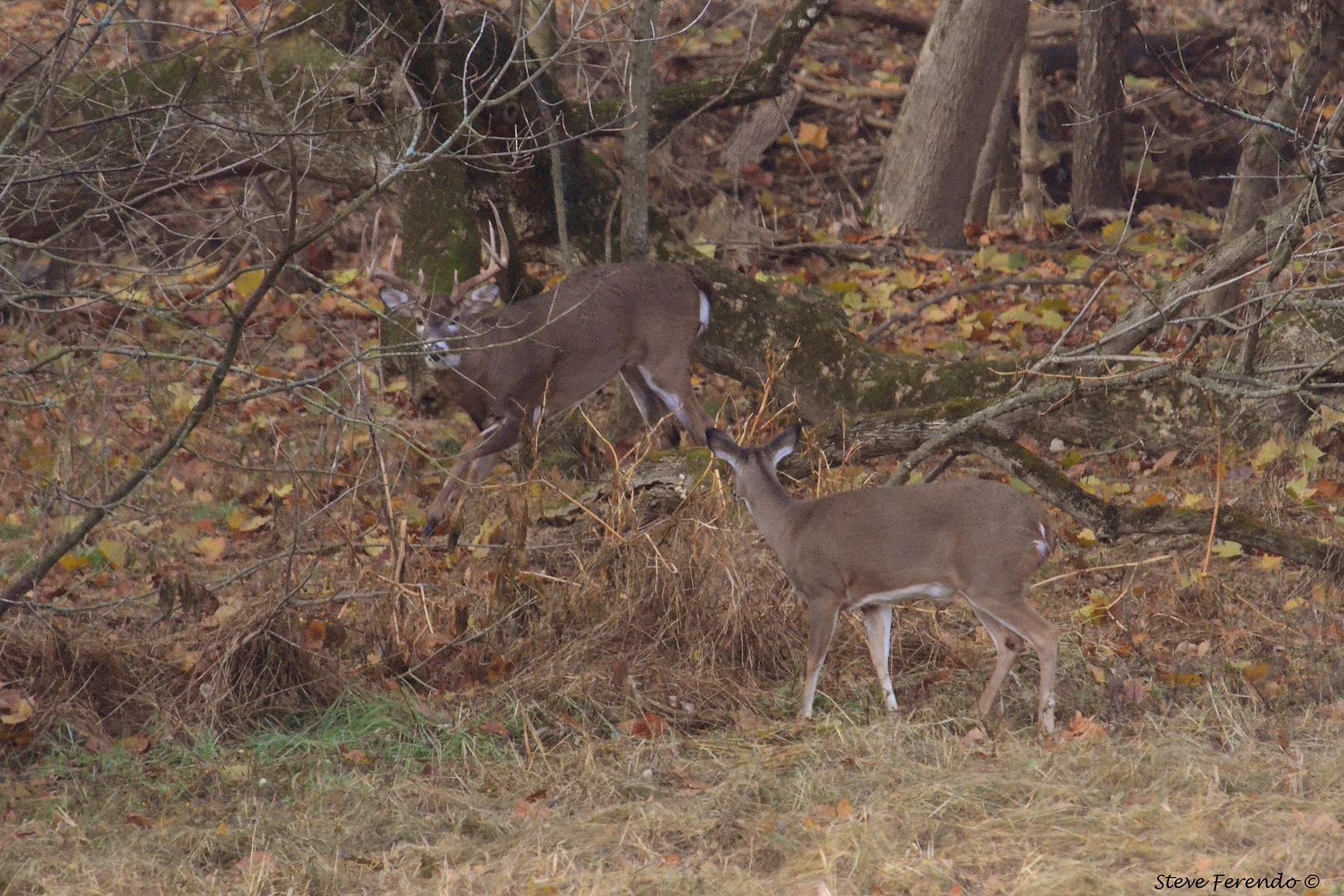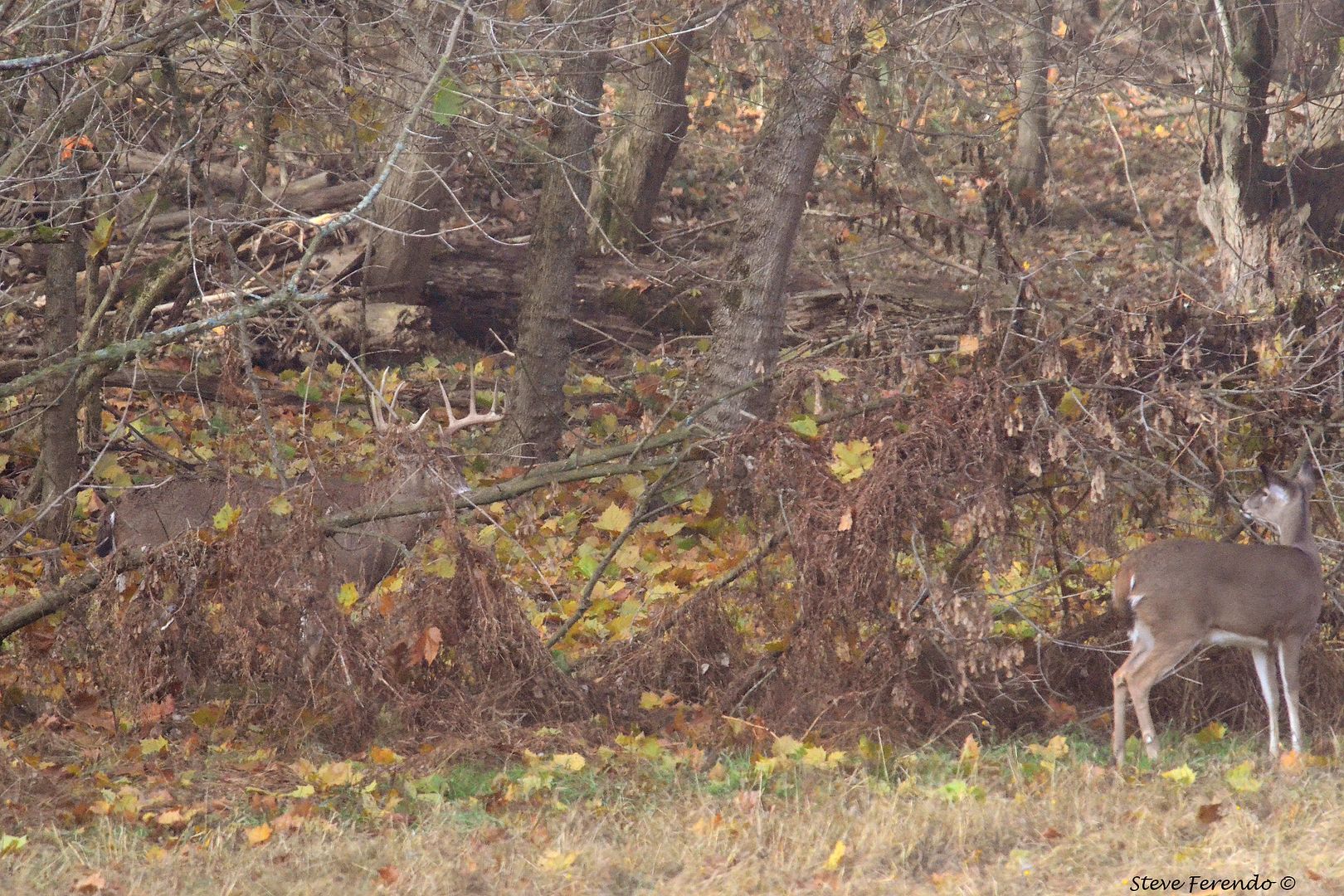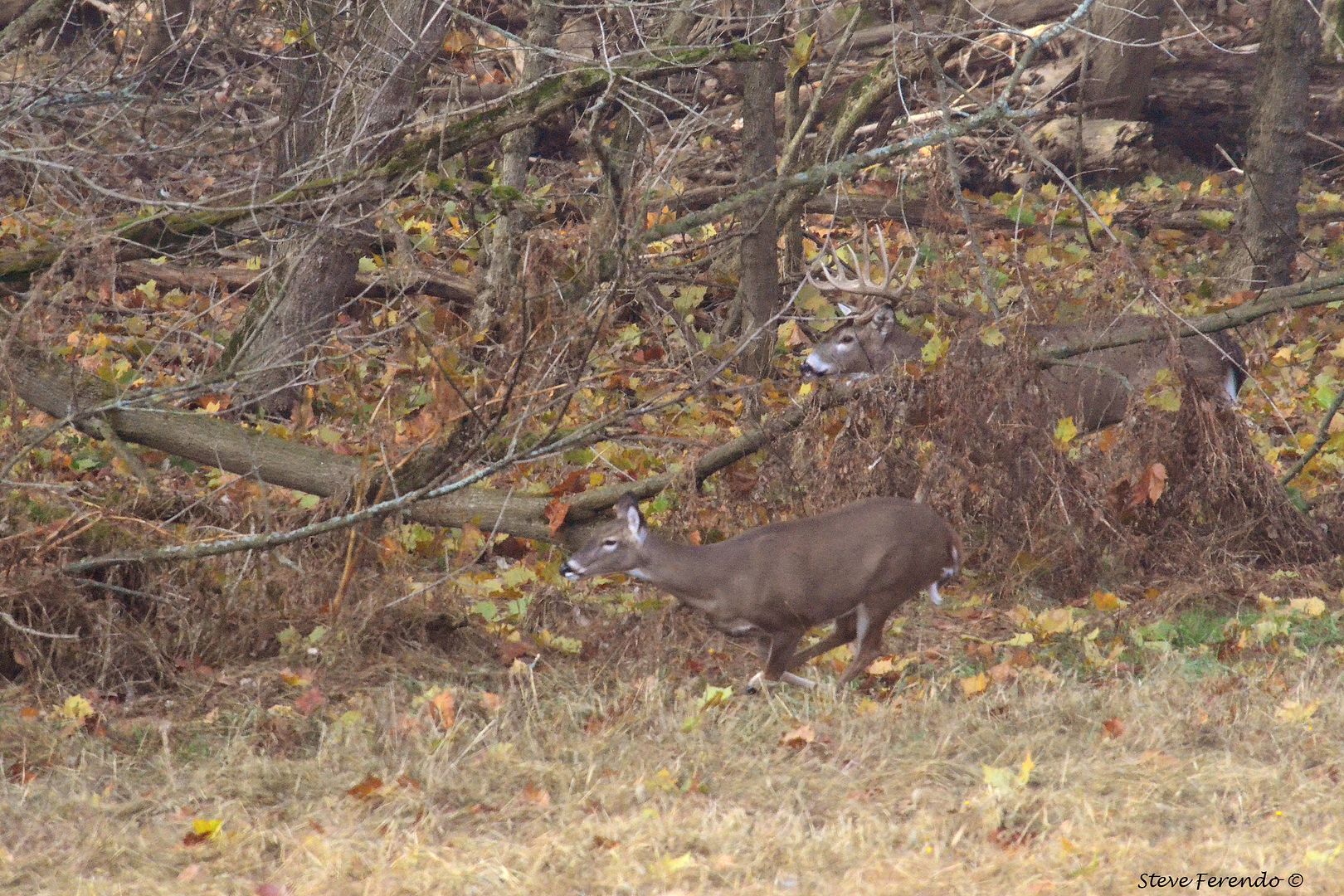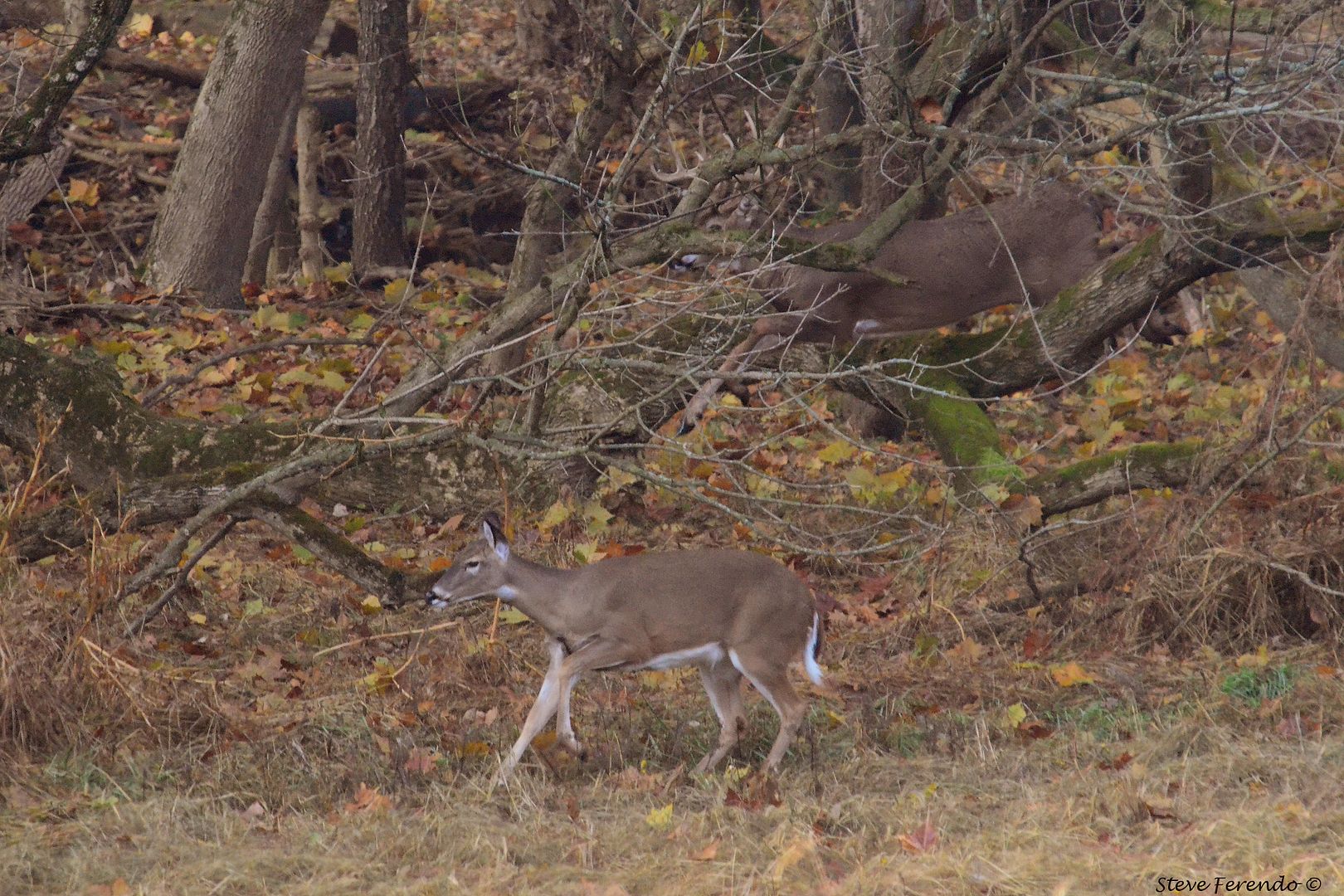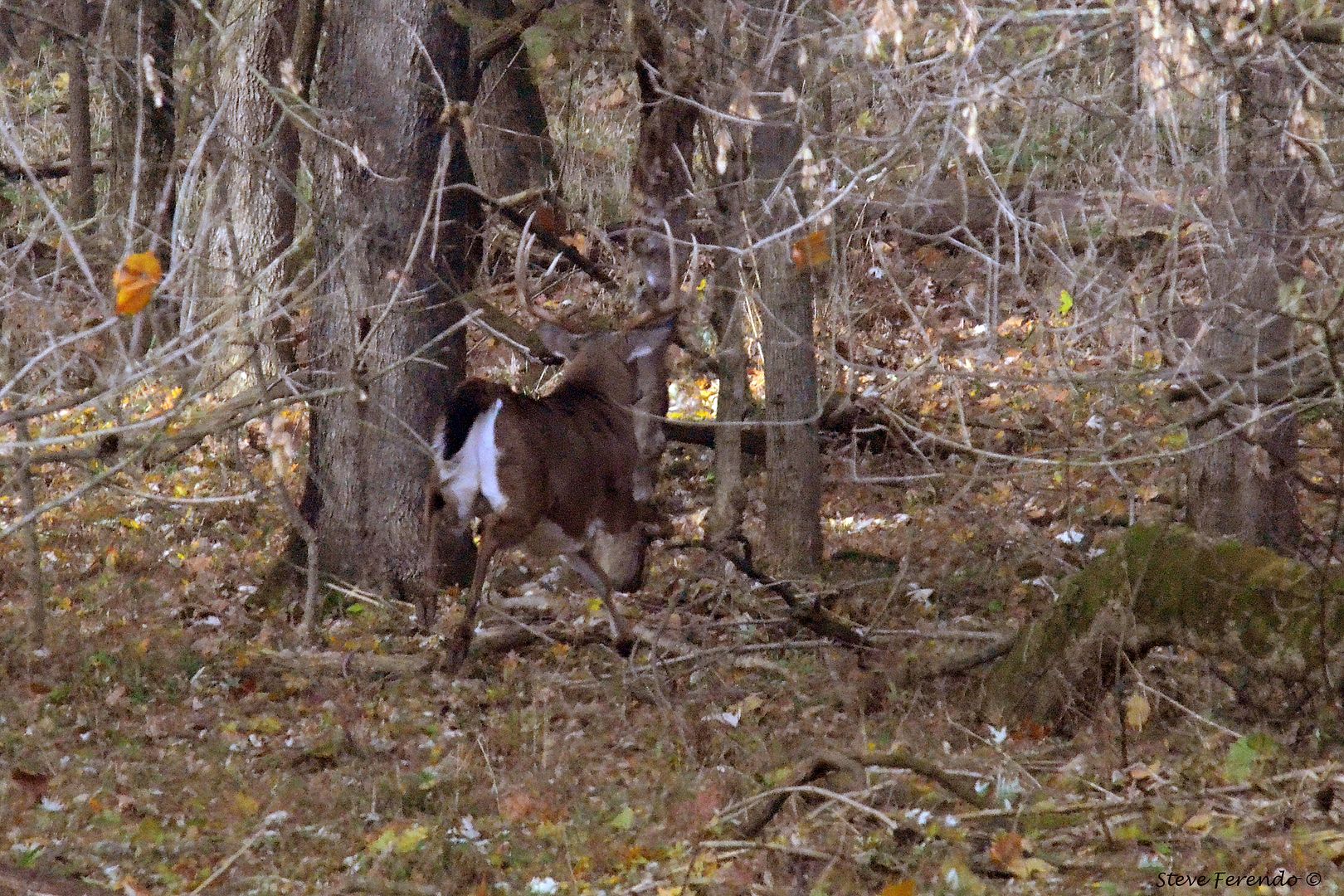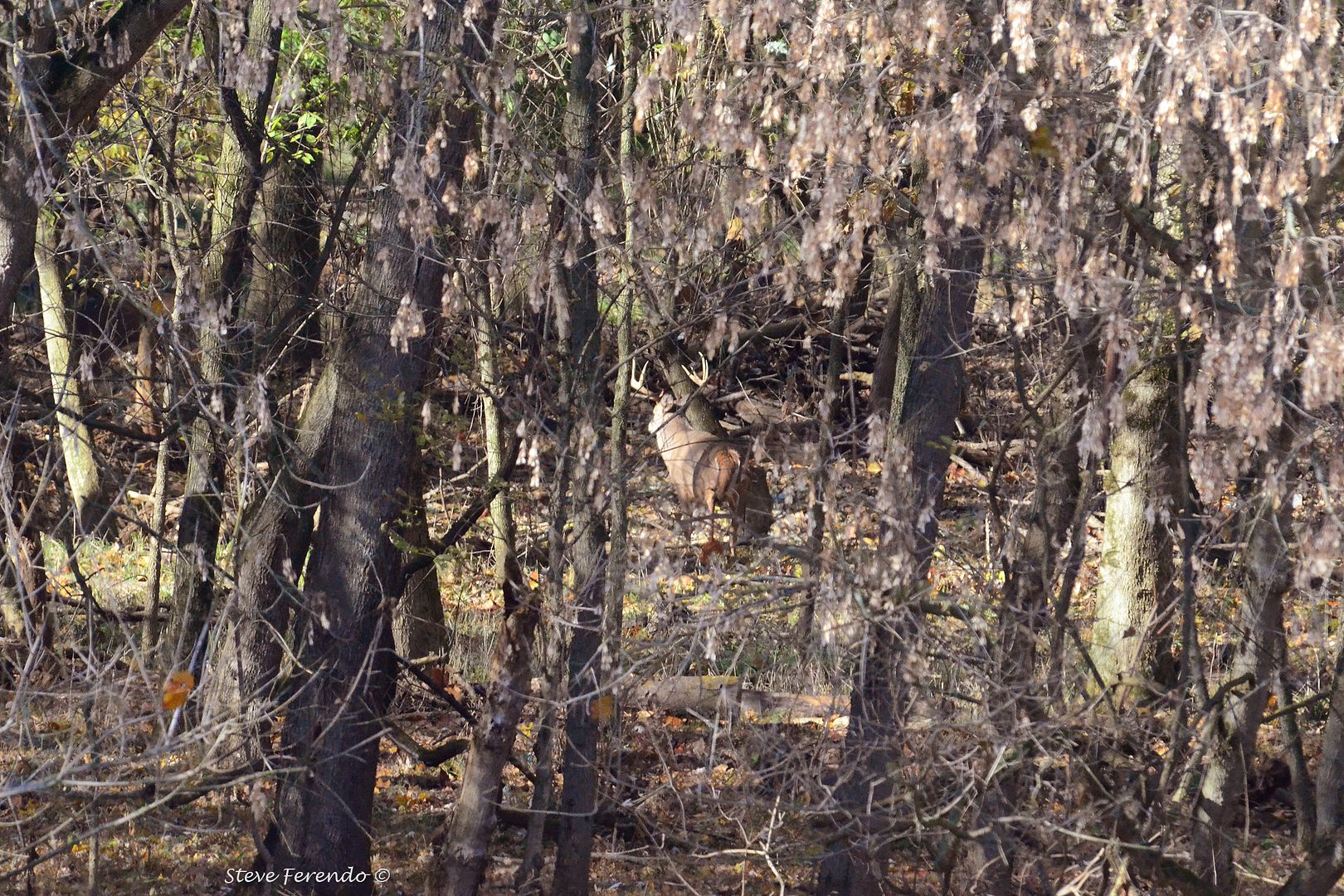 Thanks for visiting.