I went out yesterday afternoon and things were pretty slow at first. This flock of turkeys came into the field but would not get close enough for really good photos...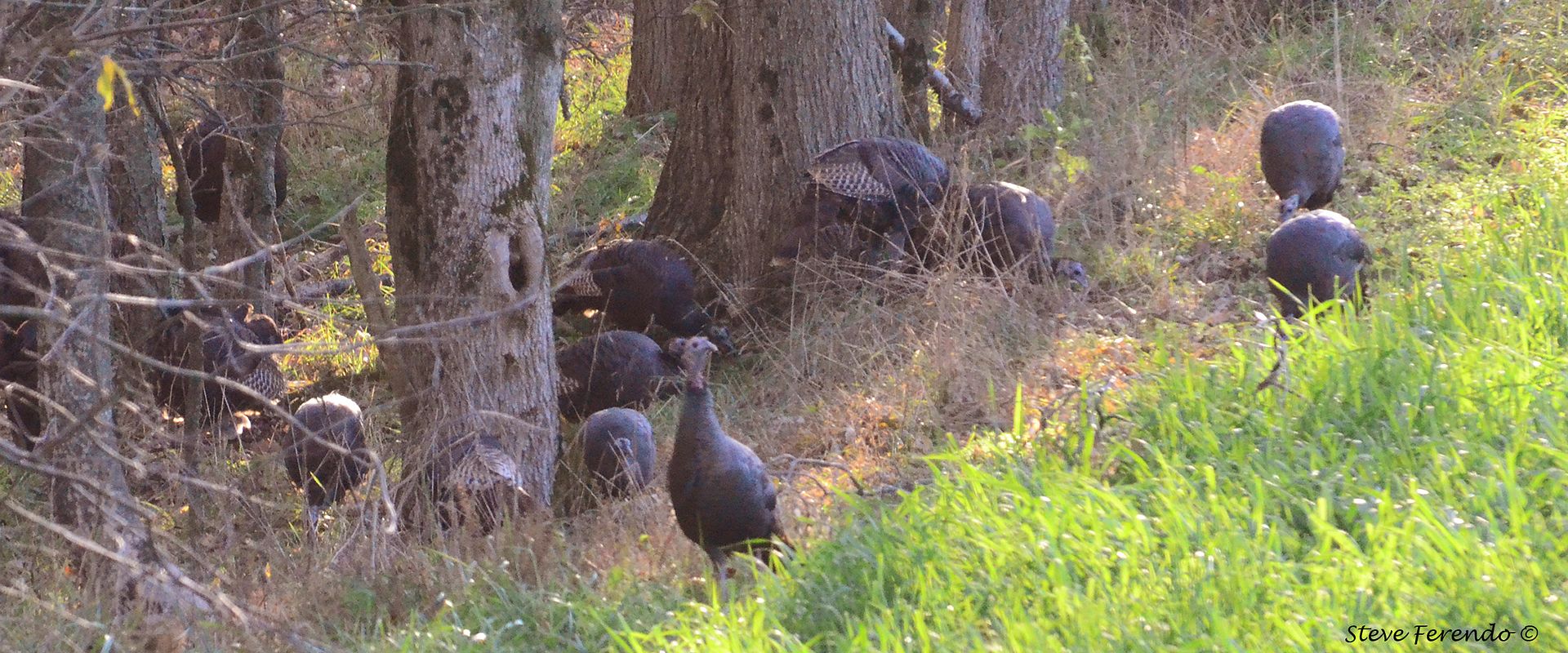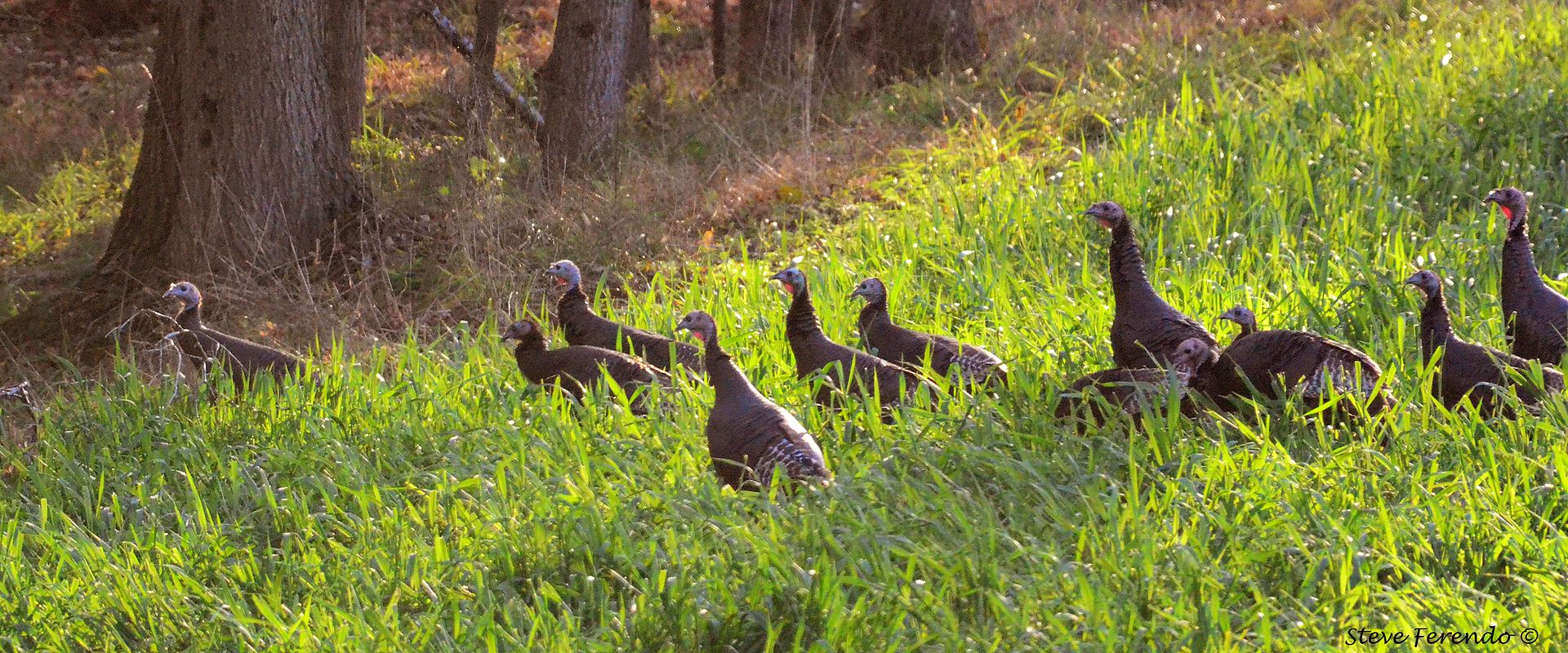 There were eighteen birds in all. They would come out into the field a ways, then rush back to the security of the woods. After a while they would come back out again...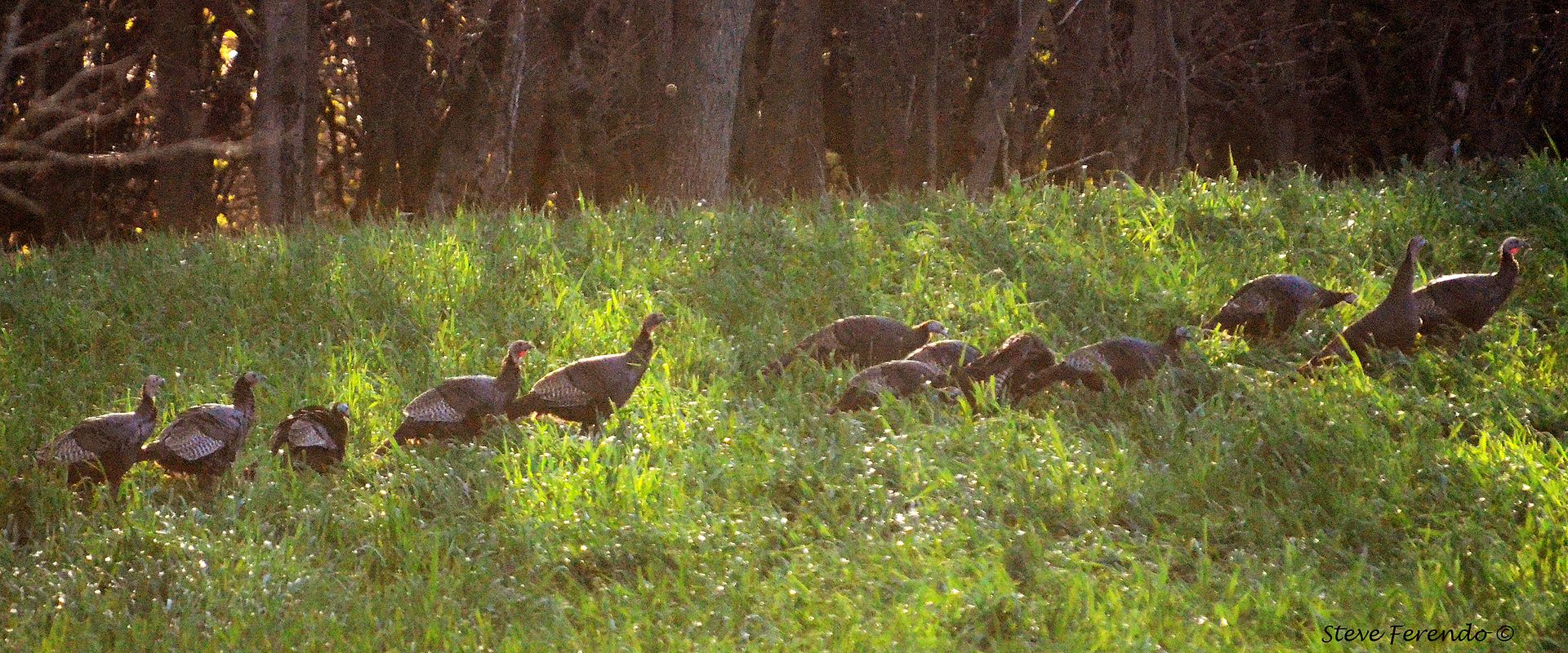 Just when it was getting dark and I was losing hope of seeing deer this nice buck showed up to check out the does in the field...
He was not visible too long when this drop tine buck showed up...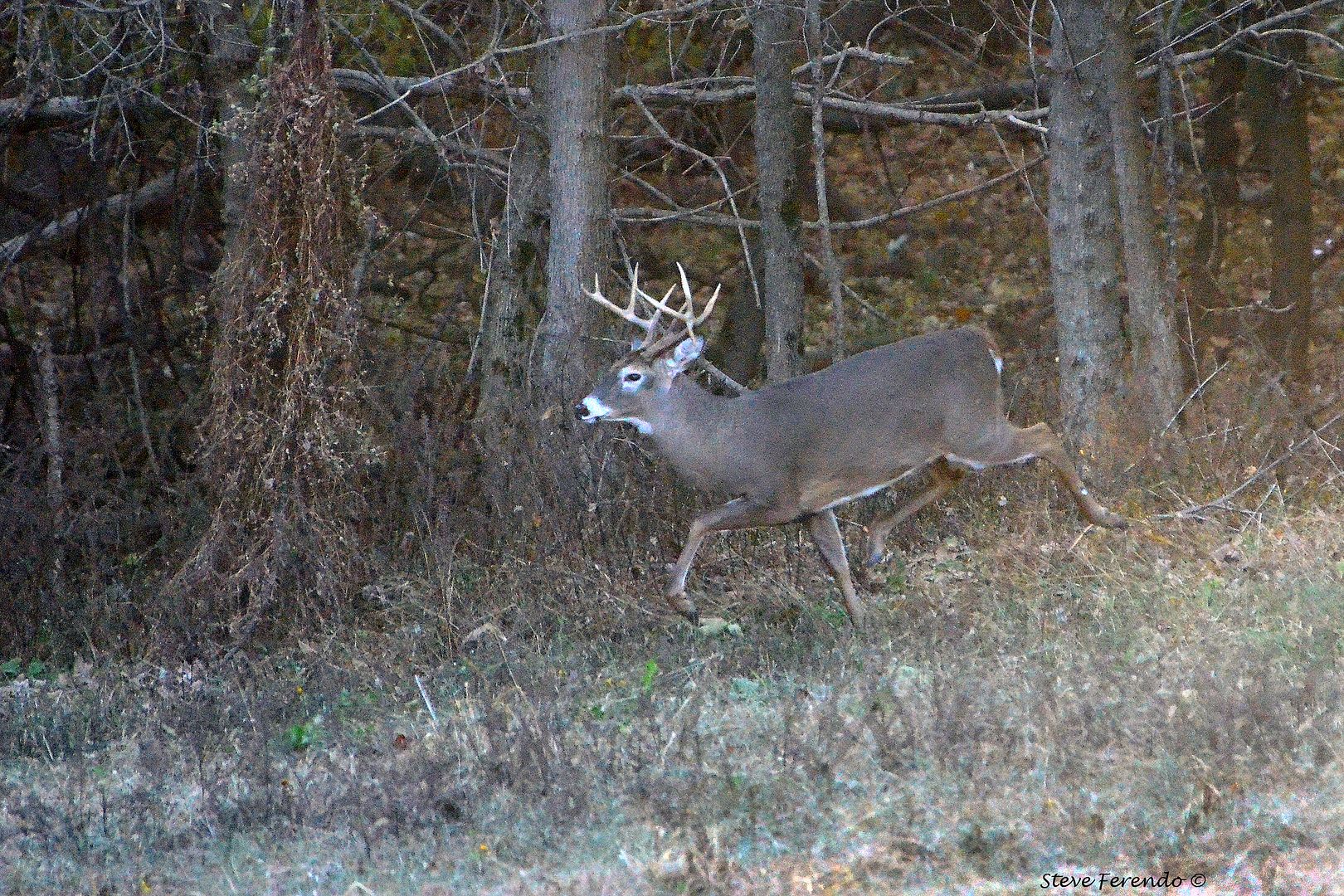 The first, larger, buck was not happy about the interloper...
A little buck on buck chasing ensued...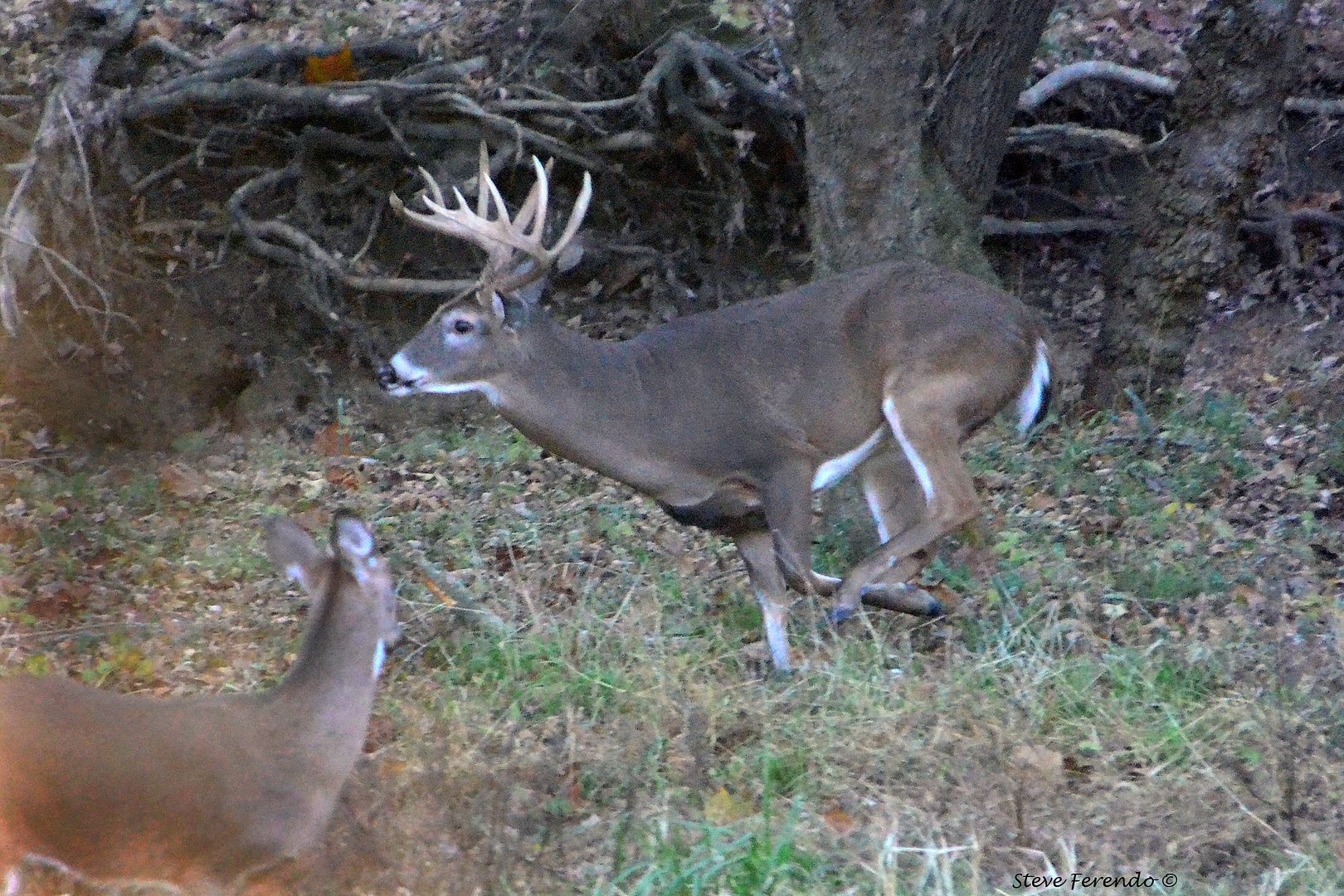 With the smaller buck banished to parts unknown the larger one strutted out of the field...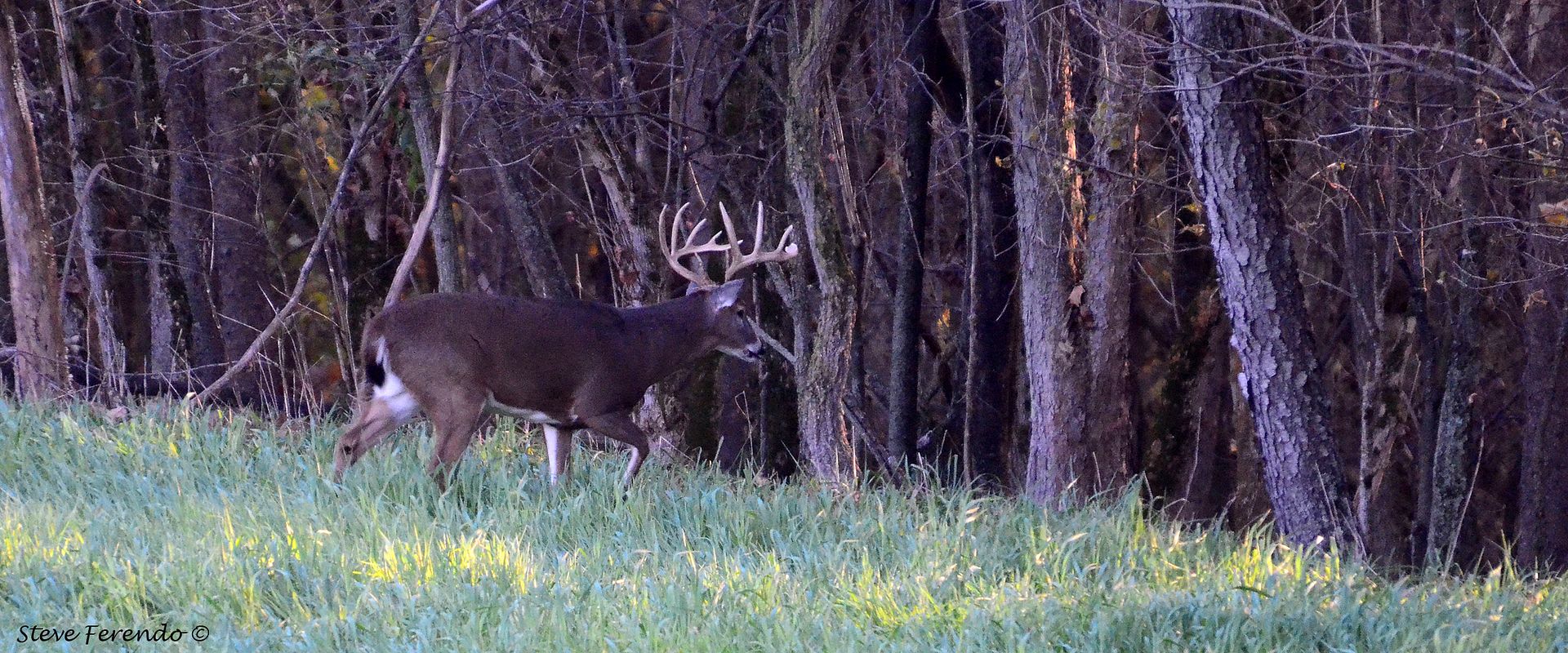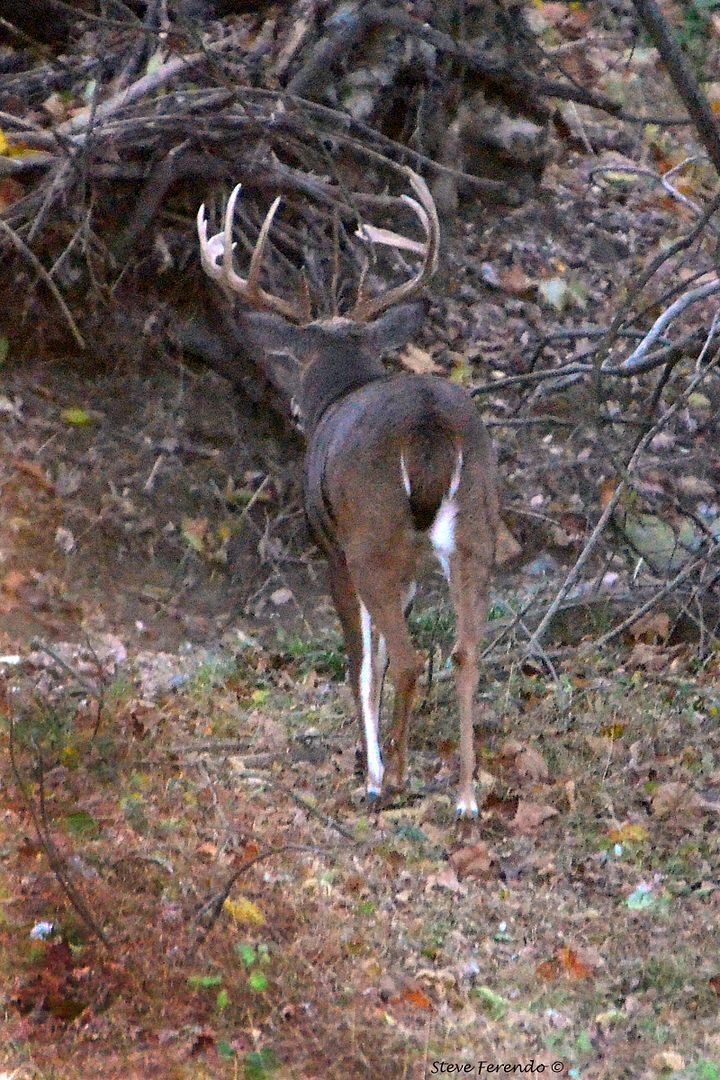 By now it was getting even darker and the light was fading quickly. This little four point ran out to see if any of the does in this group were ready to breed. Sadly for him, they were not...
Stayed tuned for more action as the rut progresses...