I went out this evening to a recently planted field that often holds deer as sunset approaches. When I got there about 18 does and fawns were enjoying the farmers crops...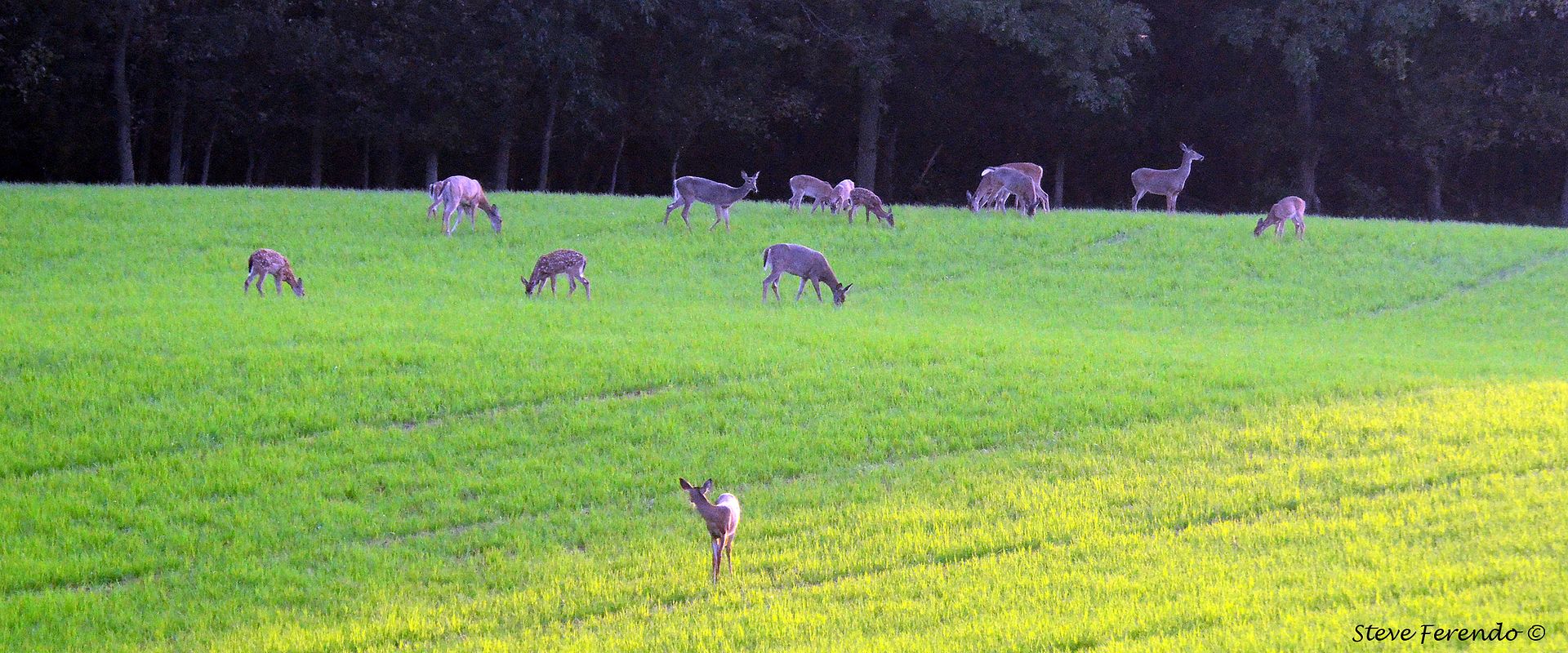 It is always a pleasure to watch does and fawn interact. In large numbers it can be hard to tell which fawns belong with which does. Fortunately the deer always know...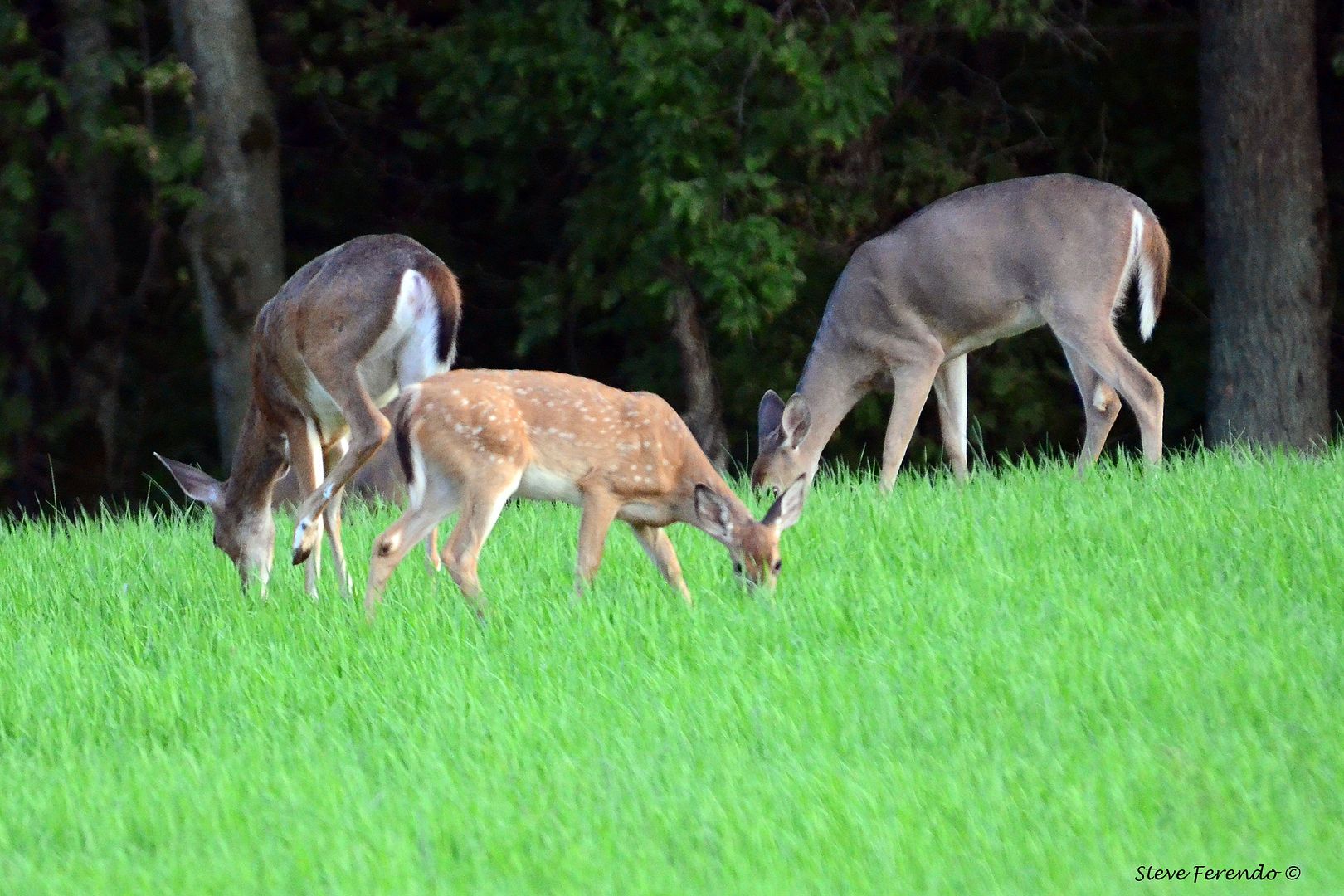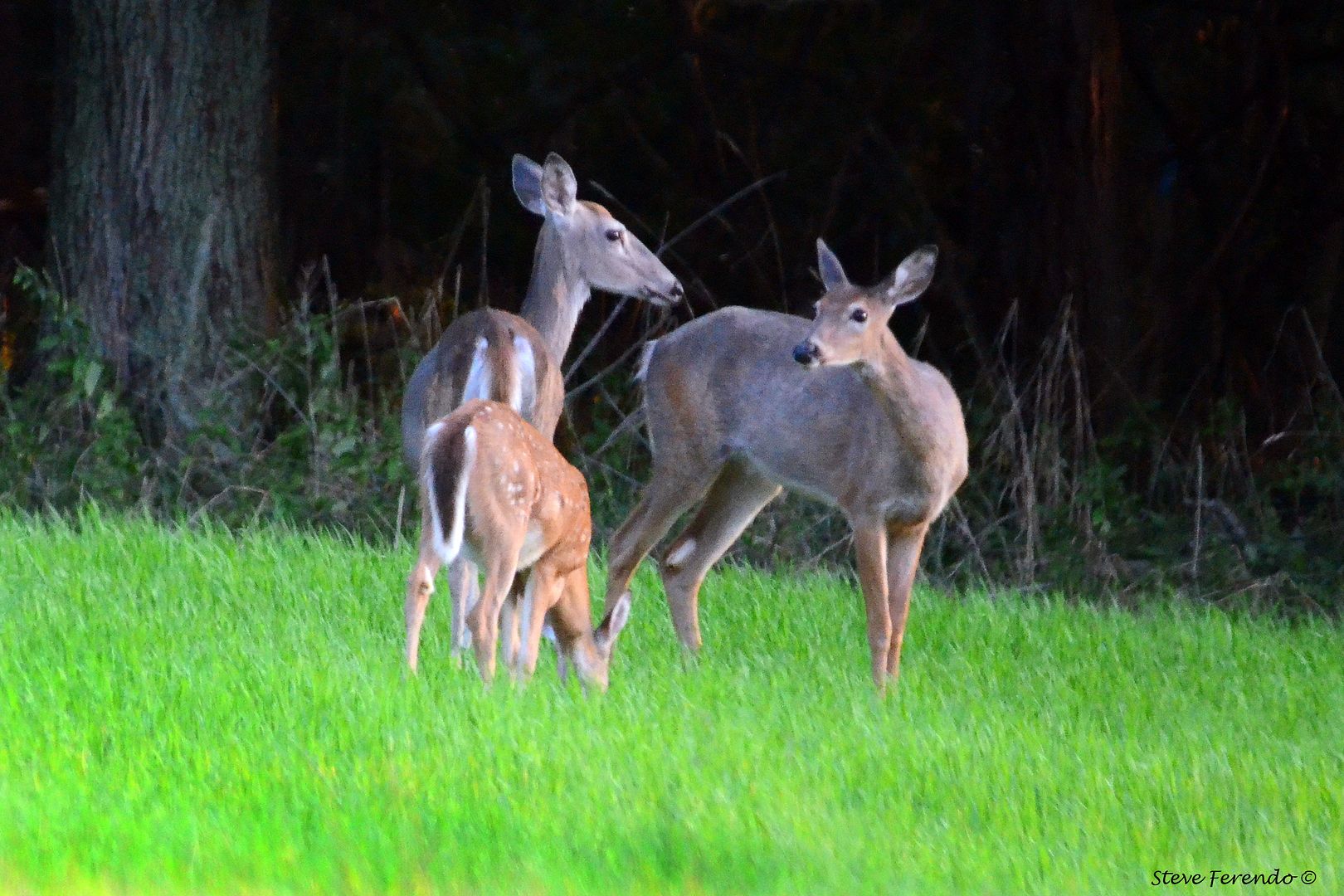 On the way home I came across this unusual sight. A piebald fawn with its normal colored mother and sibling...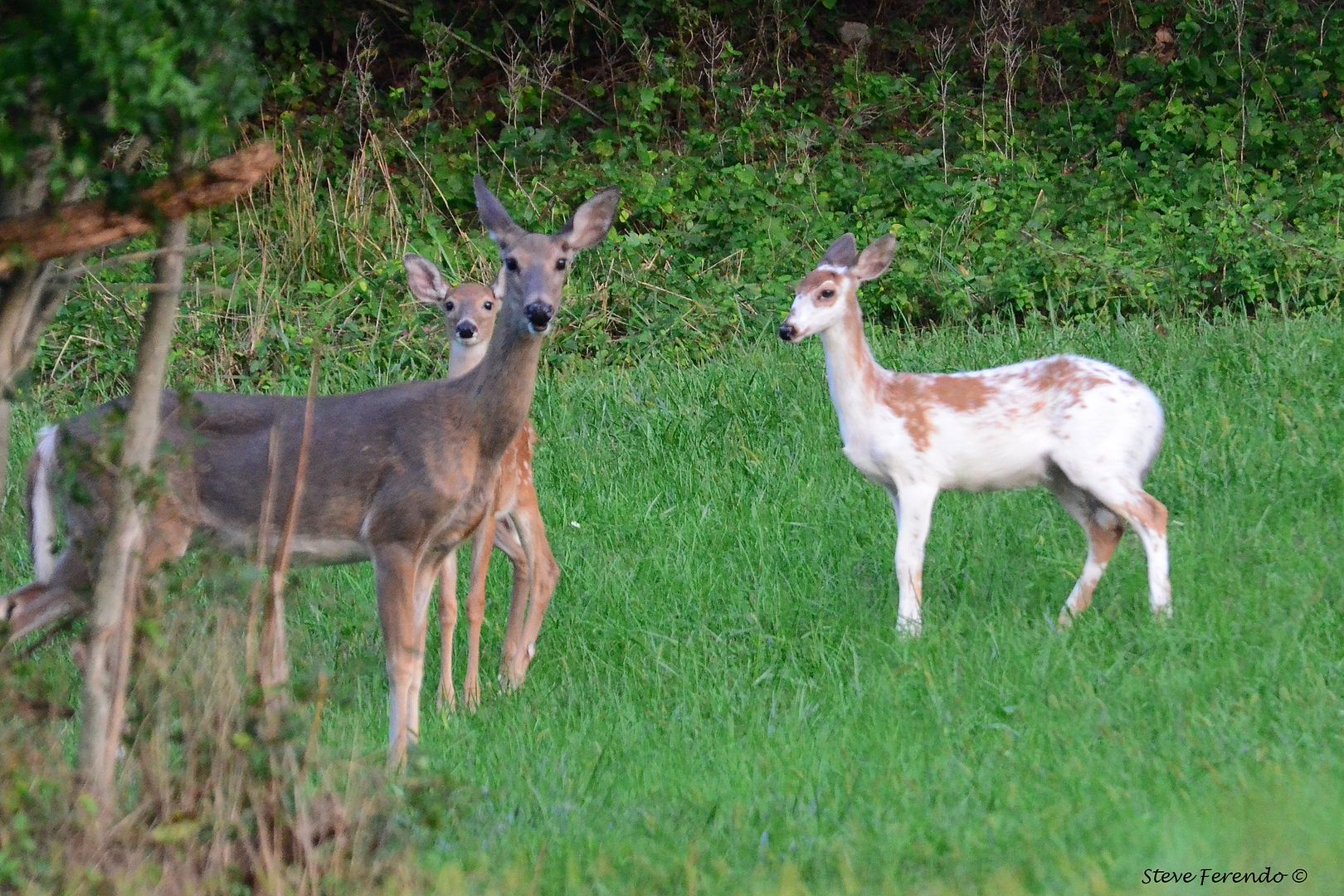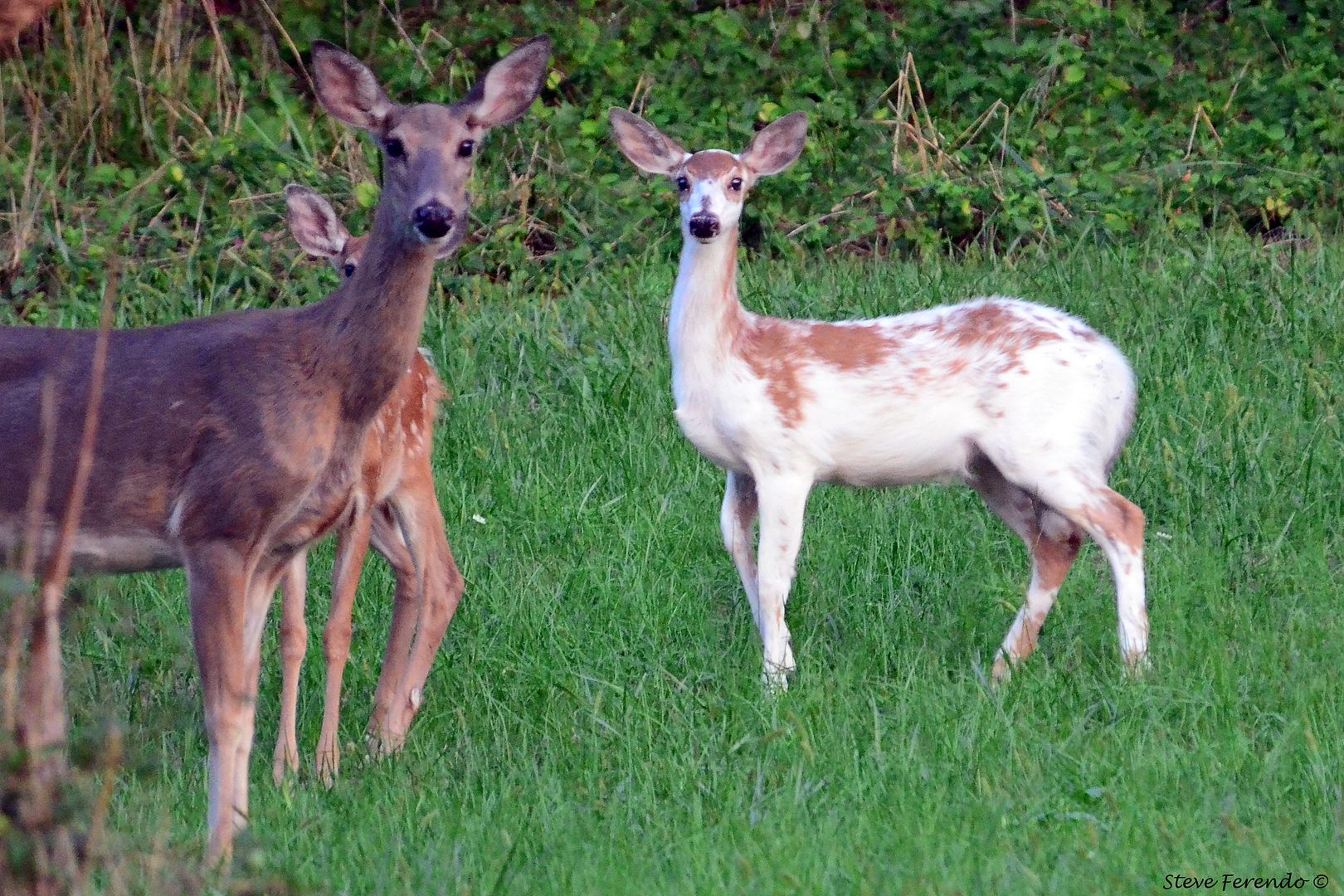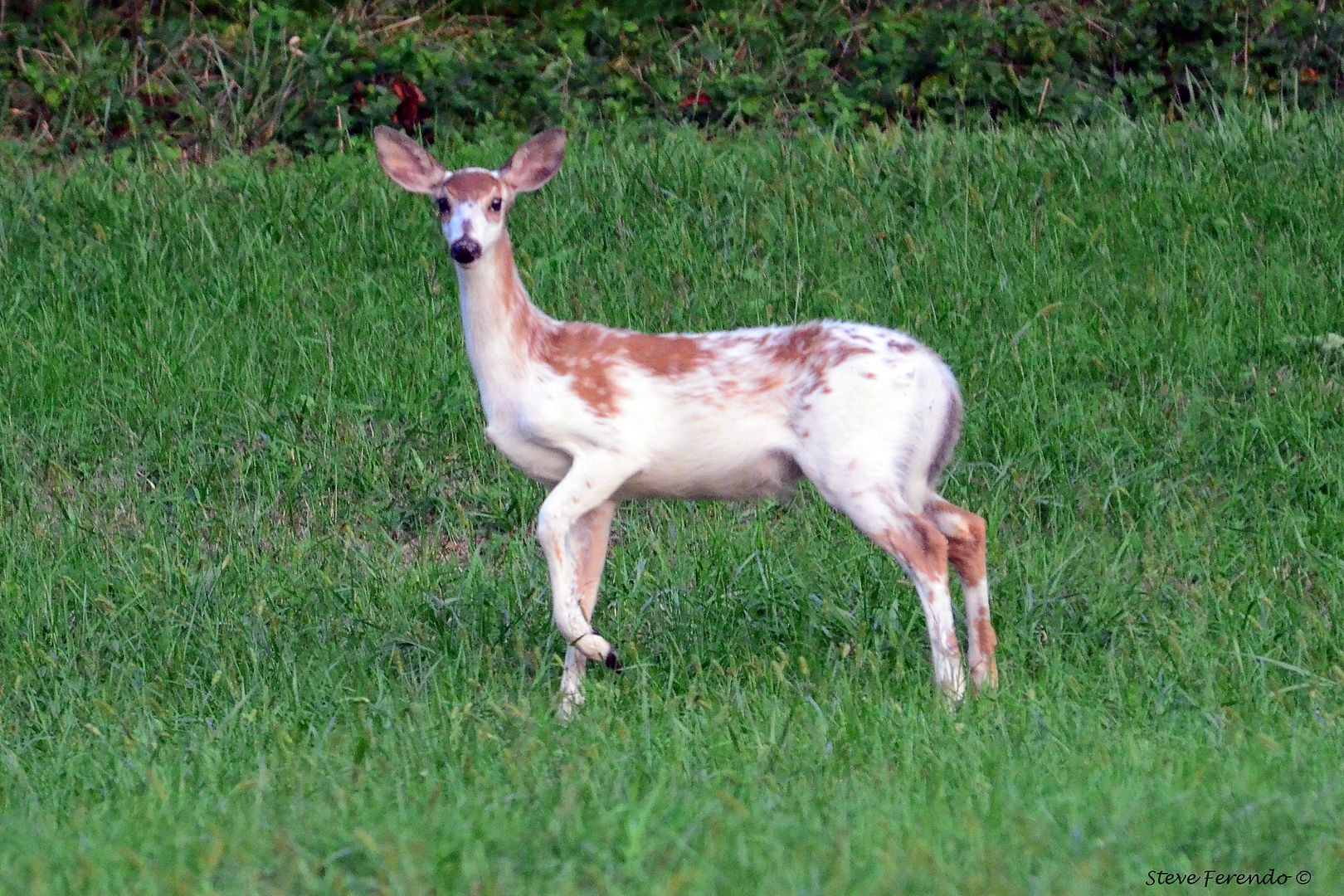 While not true albinos, these unusual deer are always a special treat to observe and photograph. Thanks for letting me share this one with you. It is not often I find enough subjects to make two blog posts on the same day. I can't wait to see what tomorrow brings.