I'm not sure why, but yesterday evening the deer wanted to come out of the forest to be in the crop fields earlier than usual. Fortunately, I was present and able to record these images...
These fawns seem undecided about which way to go.
I'm not sure if they are conferring about strategy, or just sharing an affectionate moment.
Mom can be seen in the background making sure that all is well before making her appearance.
In this photo mom and one of this years fawn are joined by last years offspring.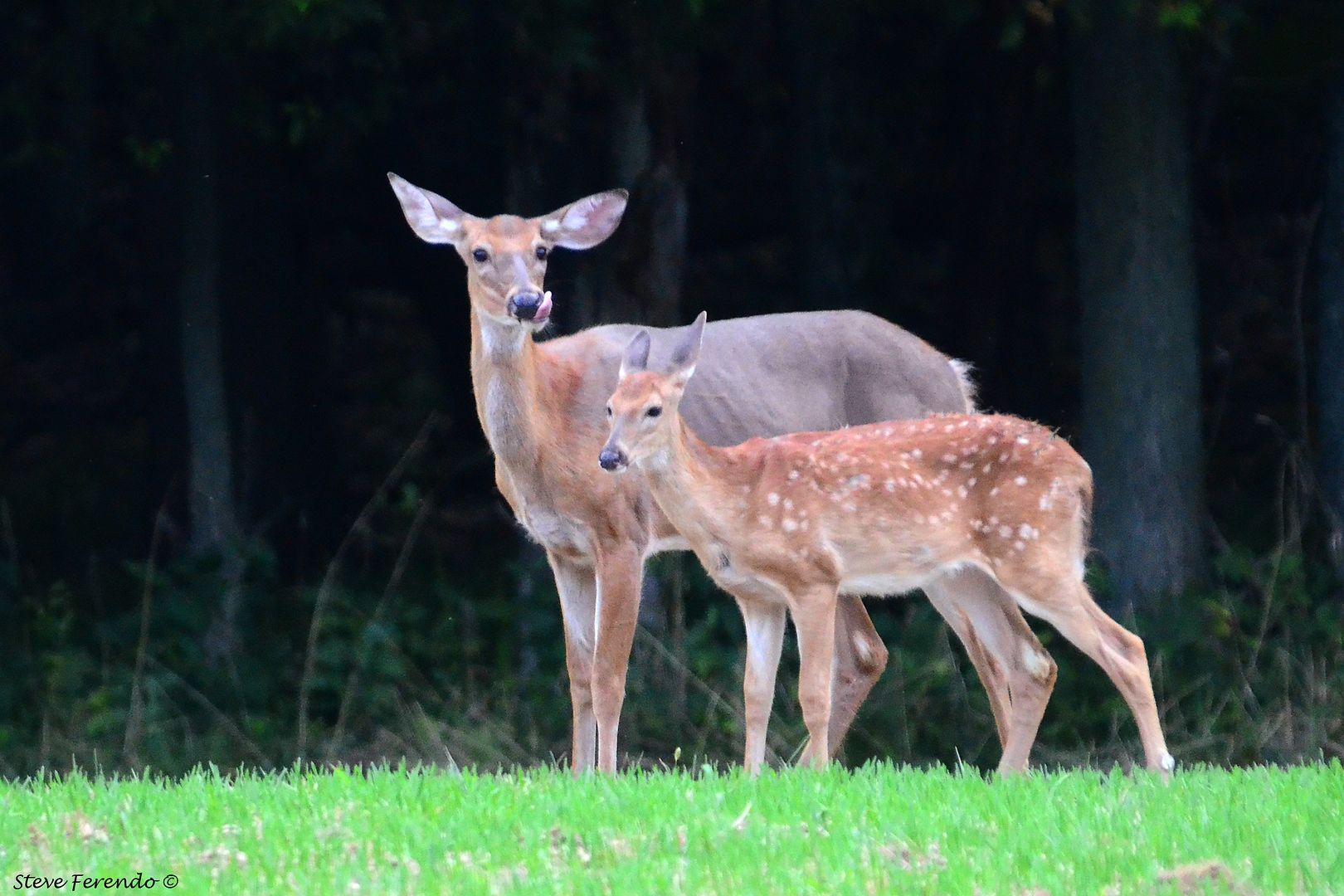 Does and fawns seem to share a special bond.
Especially during the fawn's first year.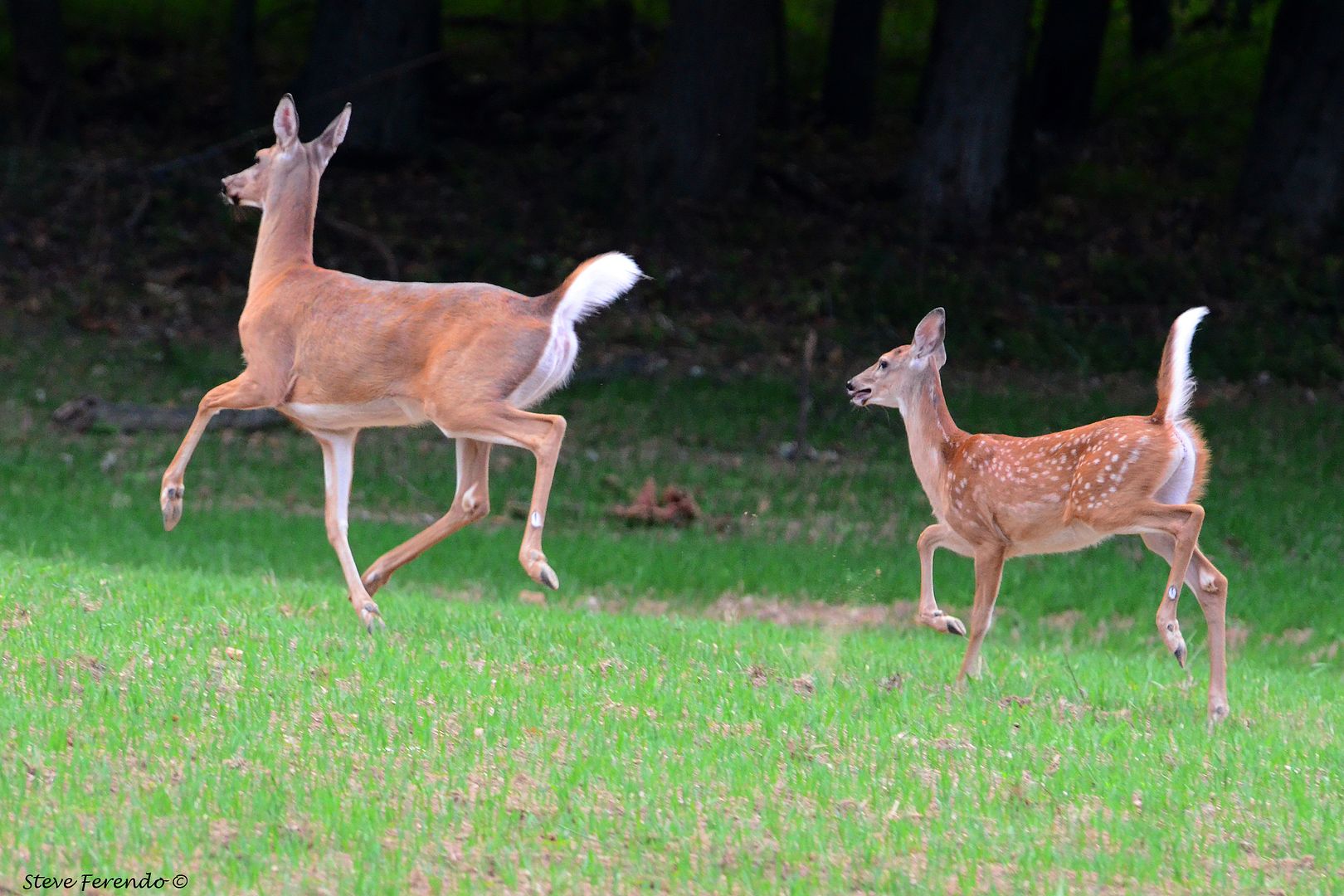 "Hey, wait for me!"
"I'll play with big brother if mom won't wait."
"Who's still in the woods?"
"Oh, it's you. Let's play!"
Thanks for visiting. Come again soon.