I truly enjoy watching these smallest of all birds that visit our yard. Each year we look forward to the first sighting of the Ruby Throated Hummingbirds. I hope that you enjoy them too...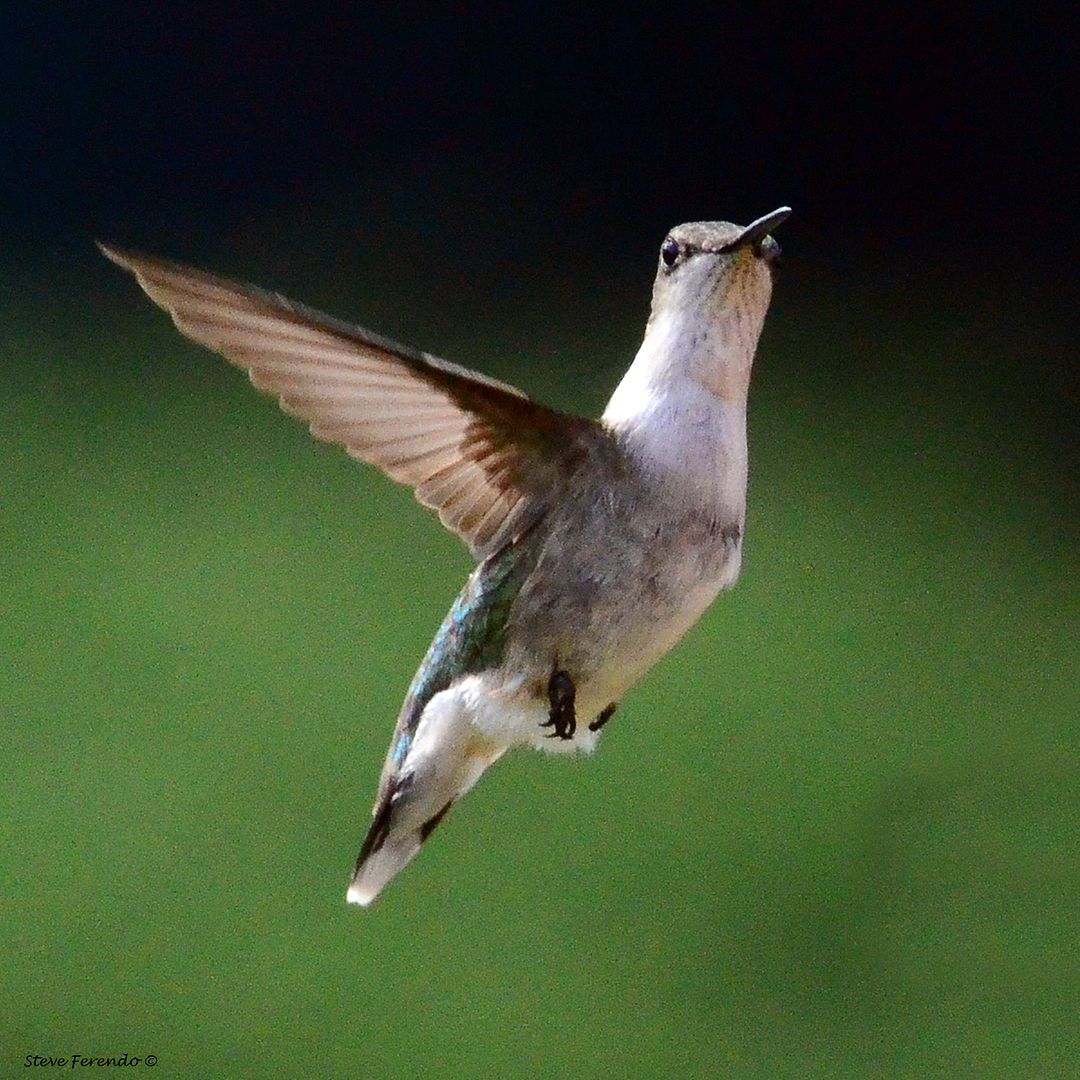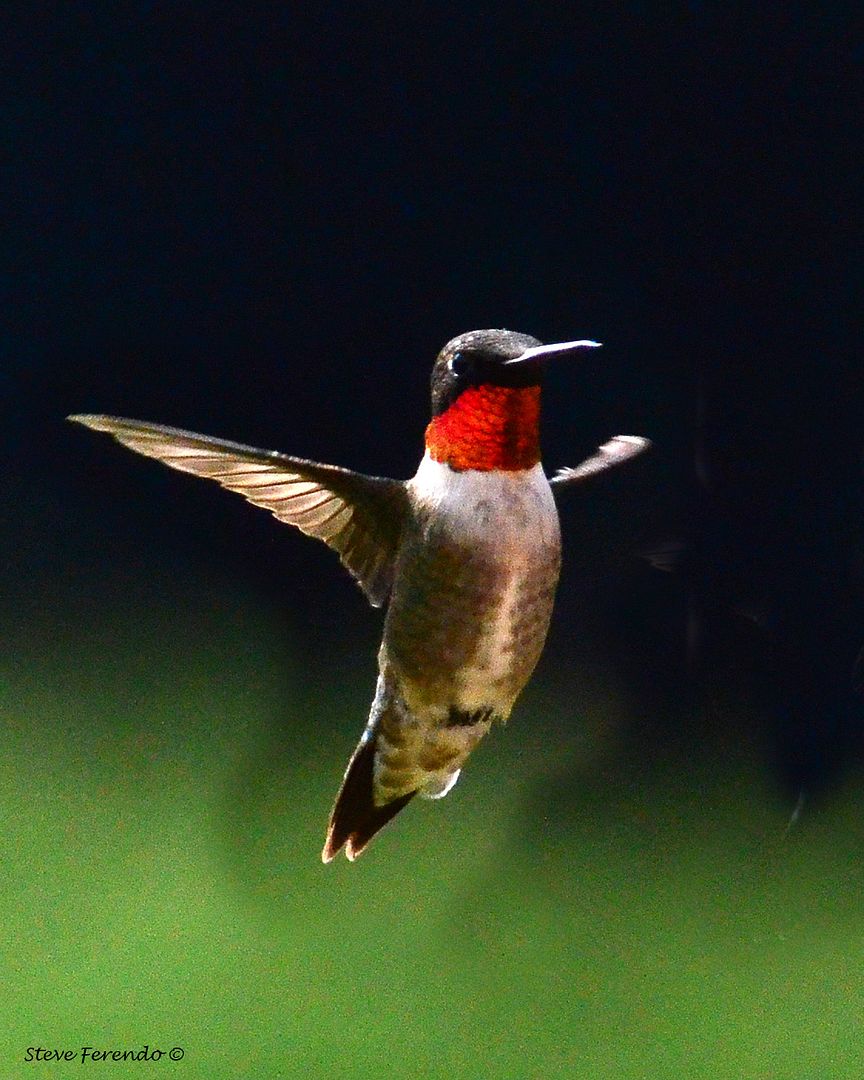 Here a female gathers spider web silk to add to her nest...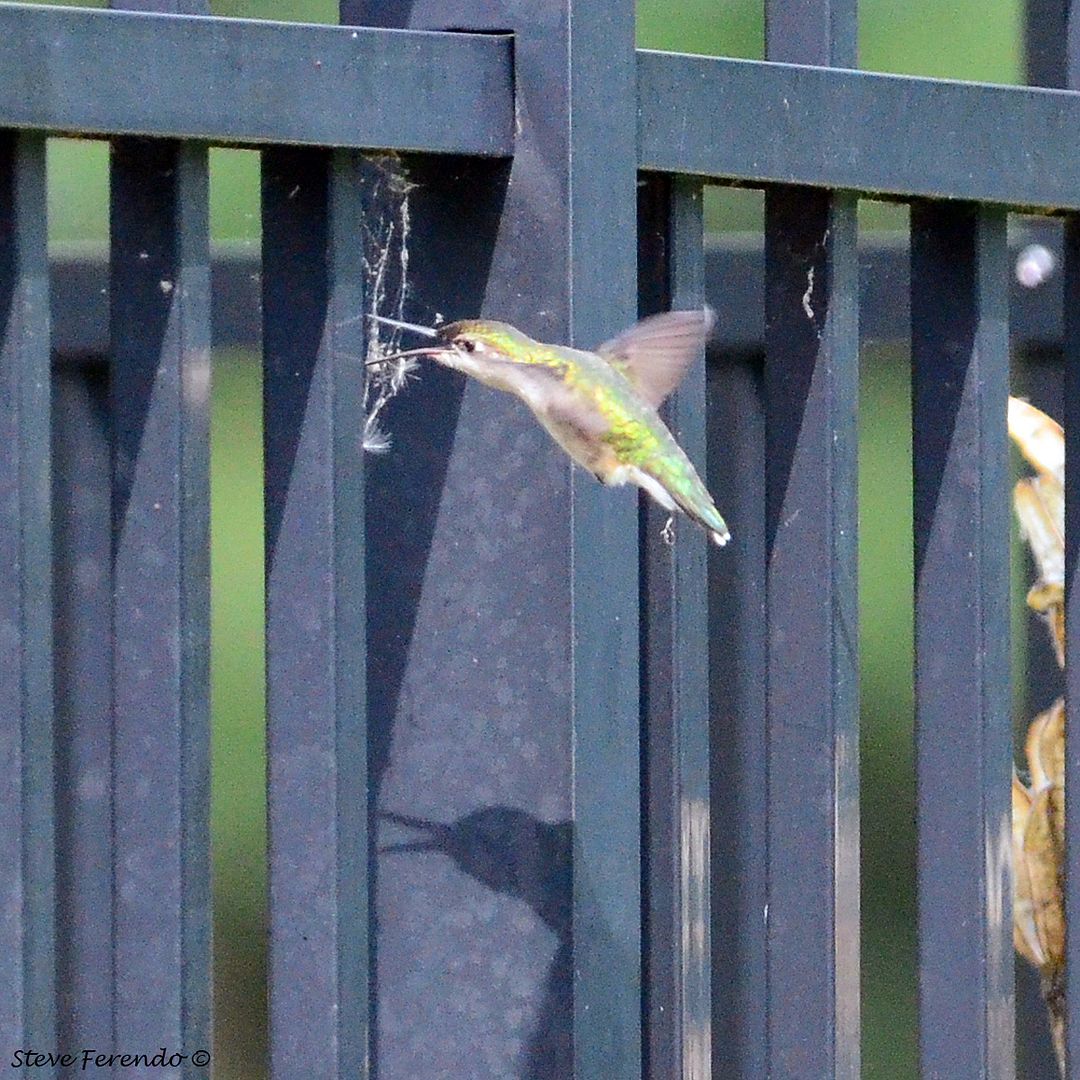 The male is enjoying a sip of sugar water...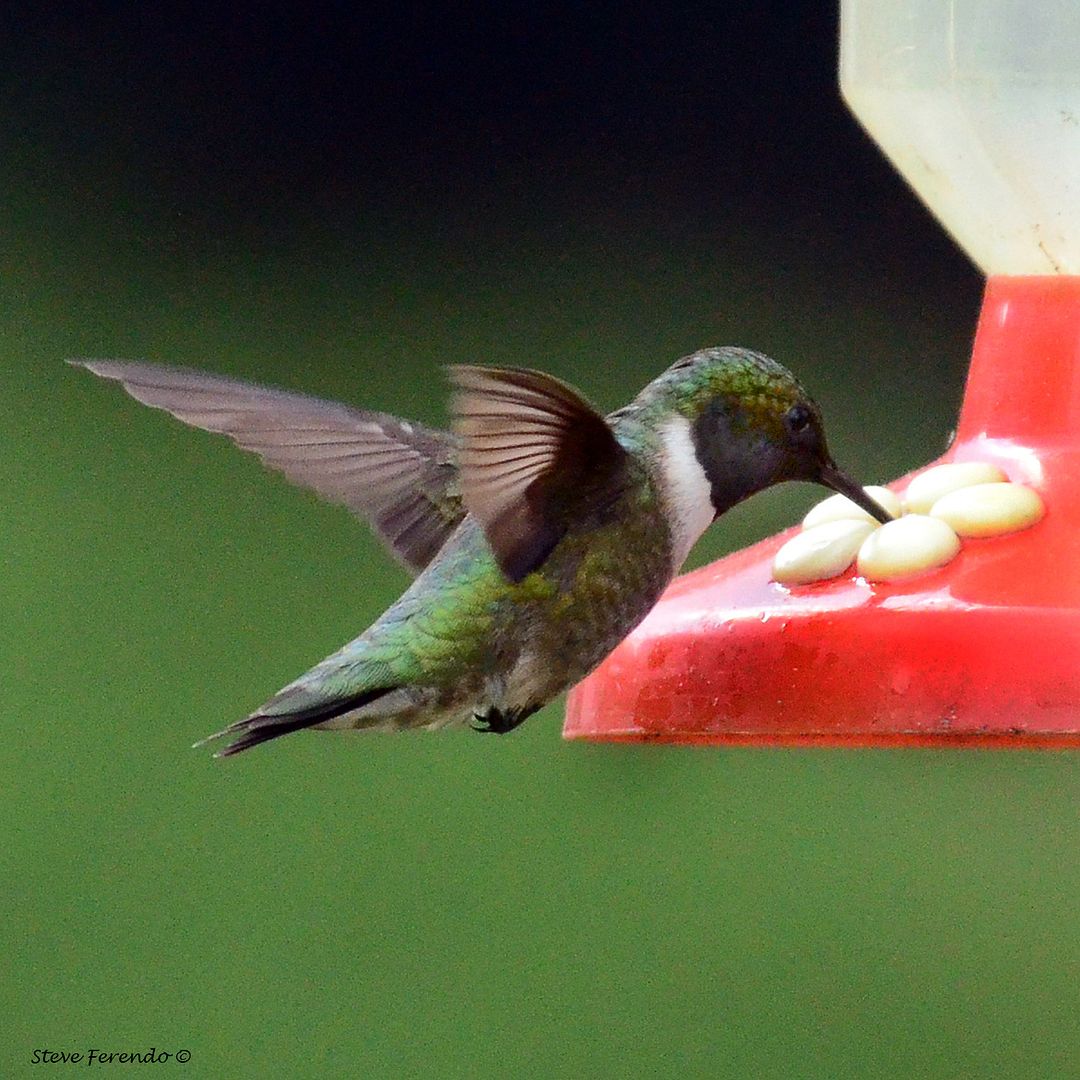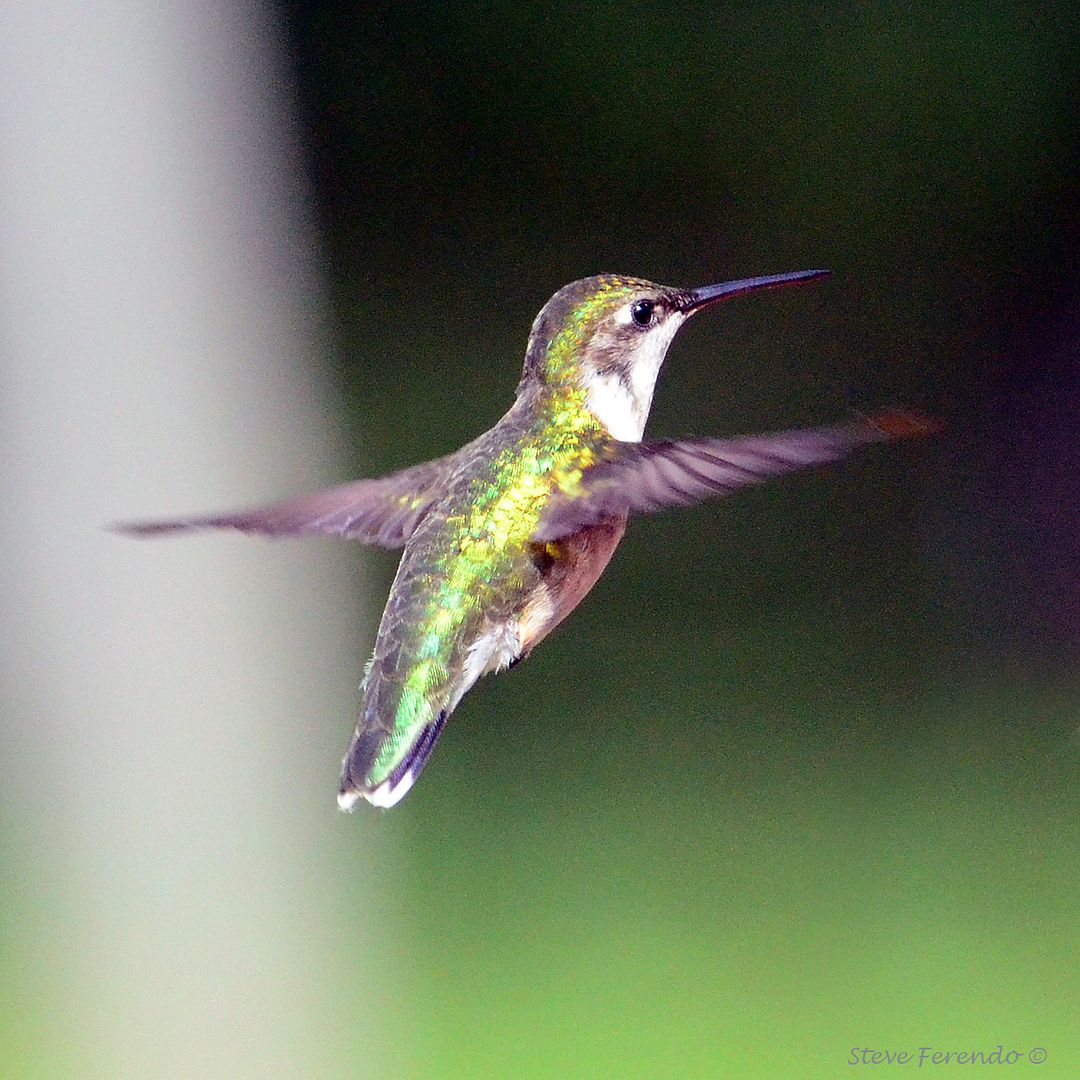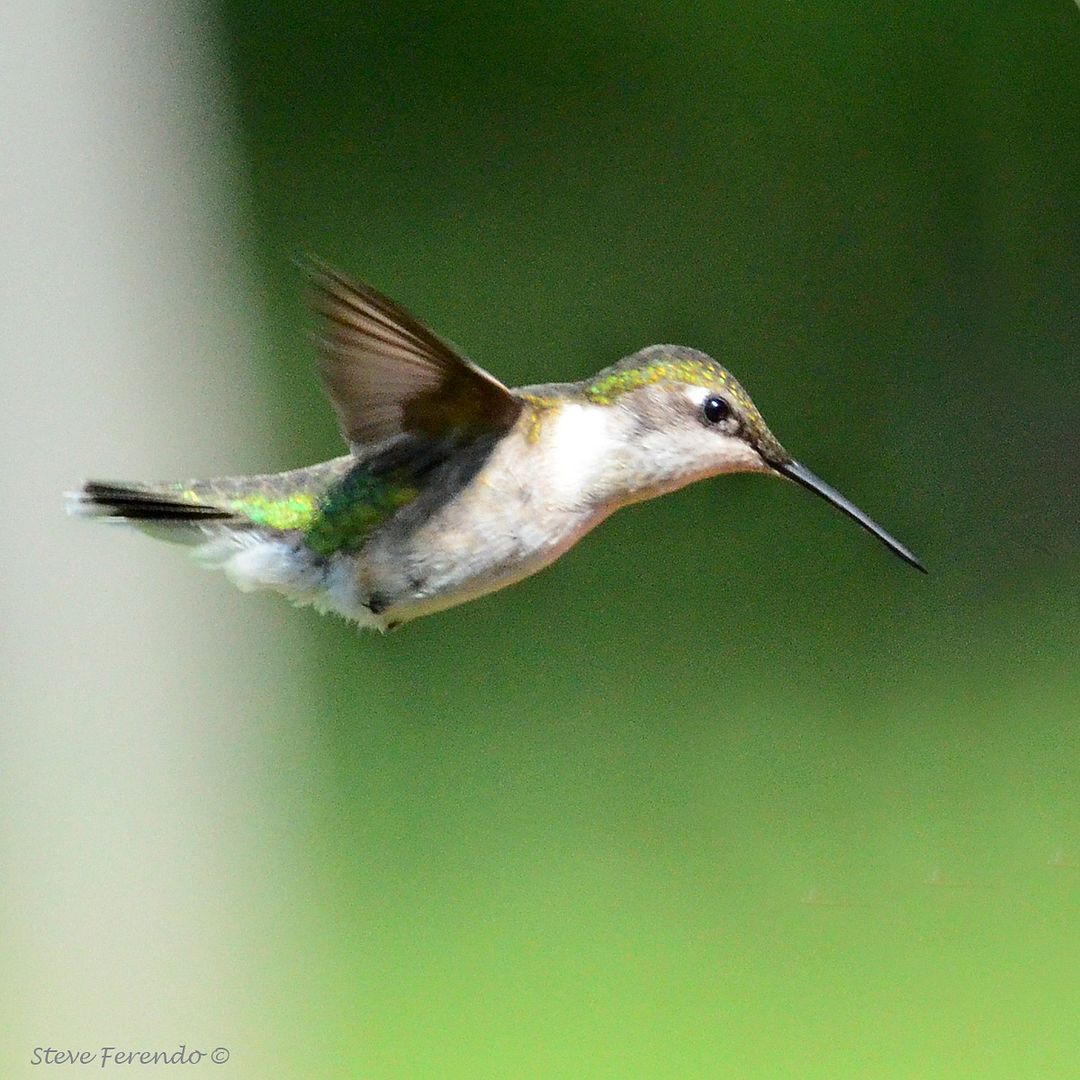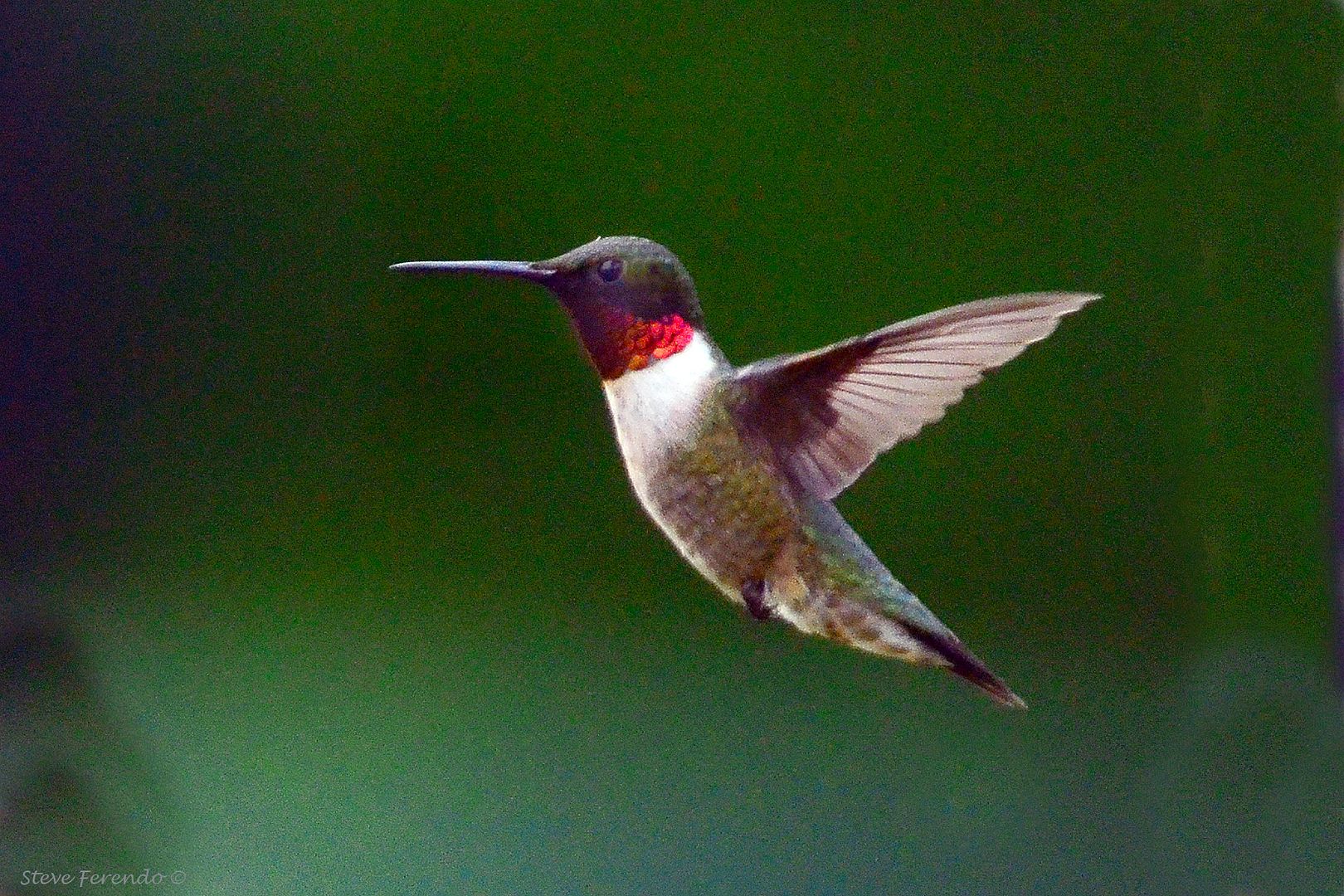 If you want to photograph hummers remember to use a fast shutter speed and a high ISO in order to capture their frantic movements.