Here is a definition of "the rut" taken from Wikipedia: "White-tailed deer...
The rut for white-tailed deer (Odocoileus virginianus) usually lasts from 1-3 months in the Northern Hemisphere and may occur most of the year in tropical zones. The rut is the time when white-tailed deer, especially bucks, are more active and less cautious than usual. This makes them easier to hunt, as well as more susceptible to being hit by motor vehicles.
Some people believe that the white-tailed deer rut is also controlled by the lunar phase and that the rut peaks seven days after the second full moon (the rutting moon) after the autumnal equinox on 21 September. However, study of white-tailed doe conception dates conducted in Minnesota between 1980 and 1987 showed no correlation between peak breeding dates of white-tailed deer and any lunar phase.
A white-tail doe may be in estrus for up to 72 hours, and may come into estrus up to seven times if she does not mate."
The first photo depicts an eleven point buck keeping watch on a doe who is nearing estrus.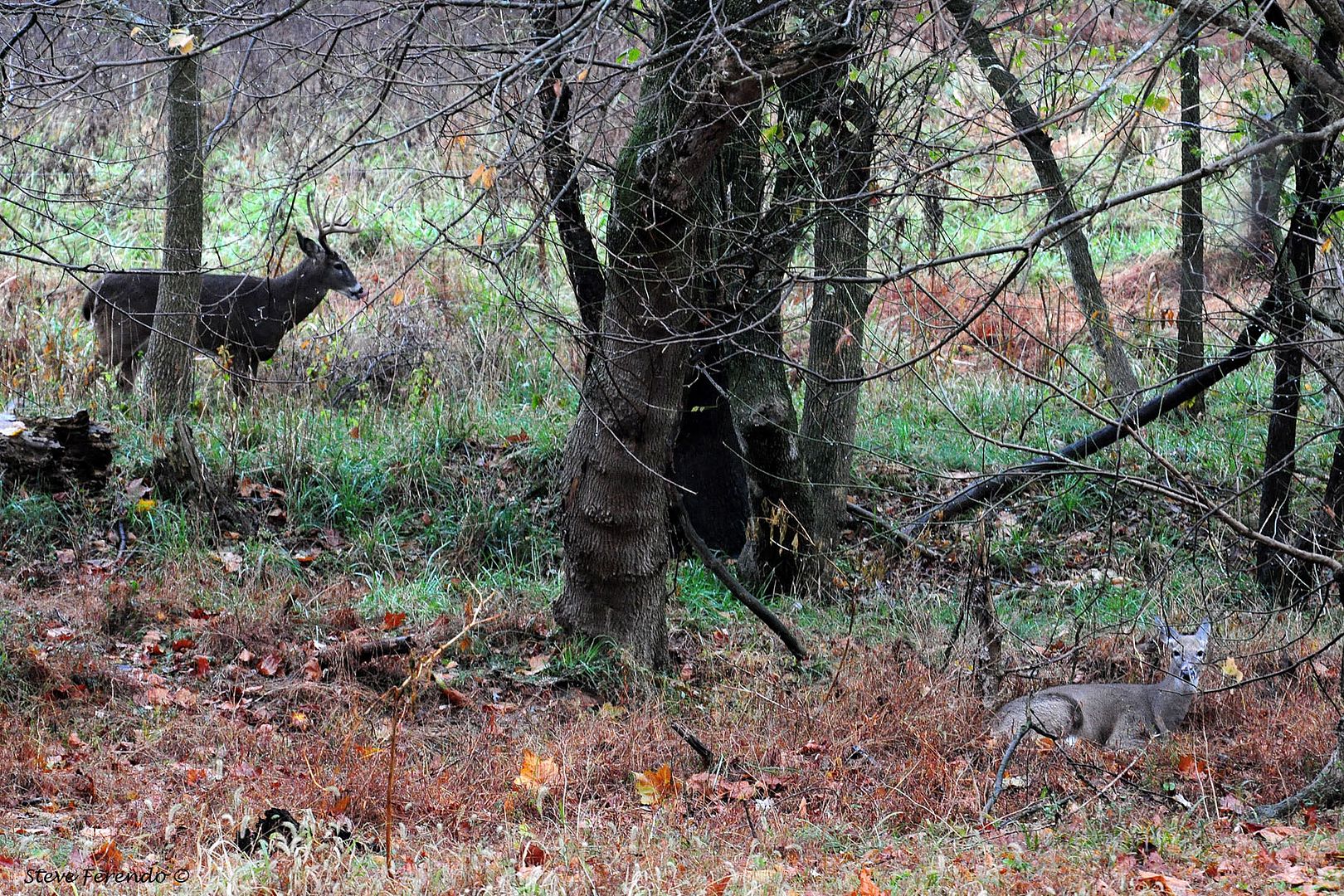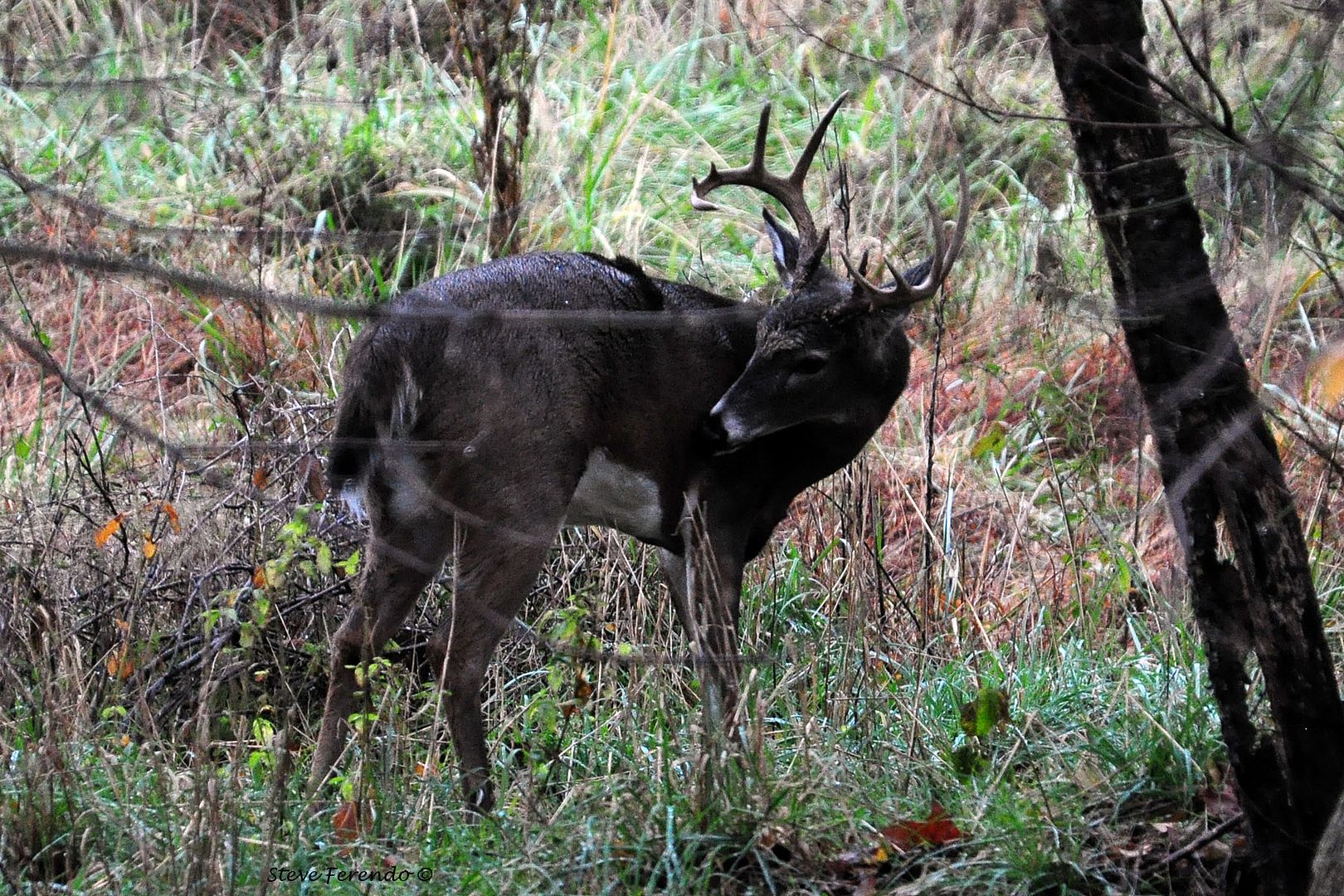 The following photos were taken by my daughter, Sarah, on November 1st...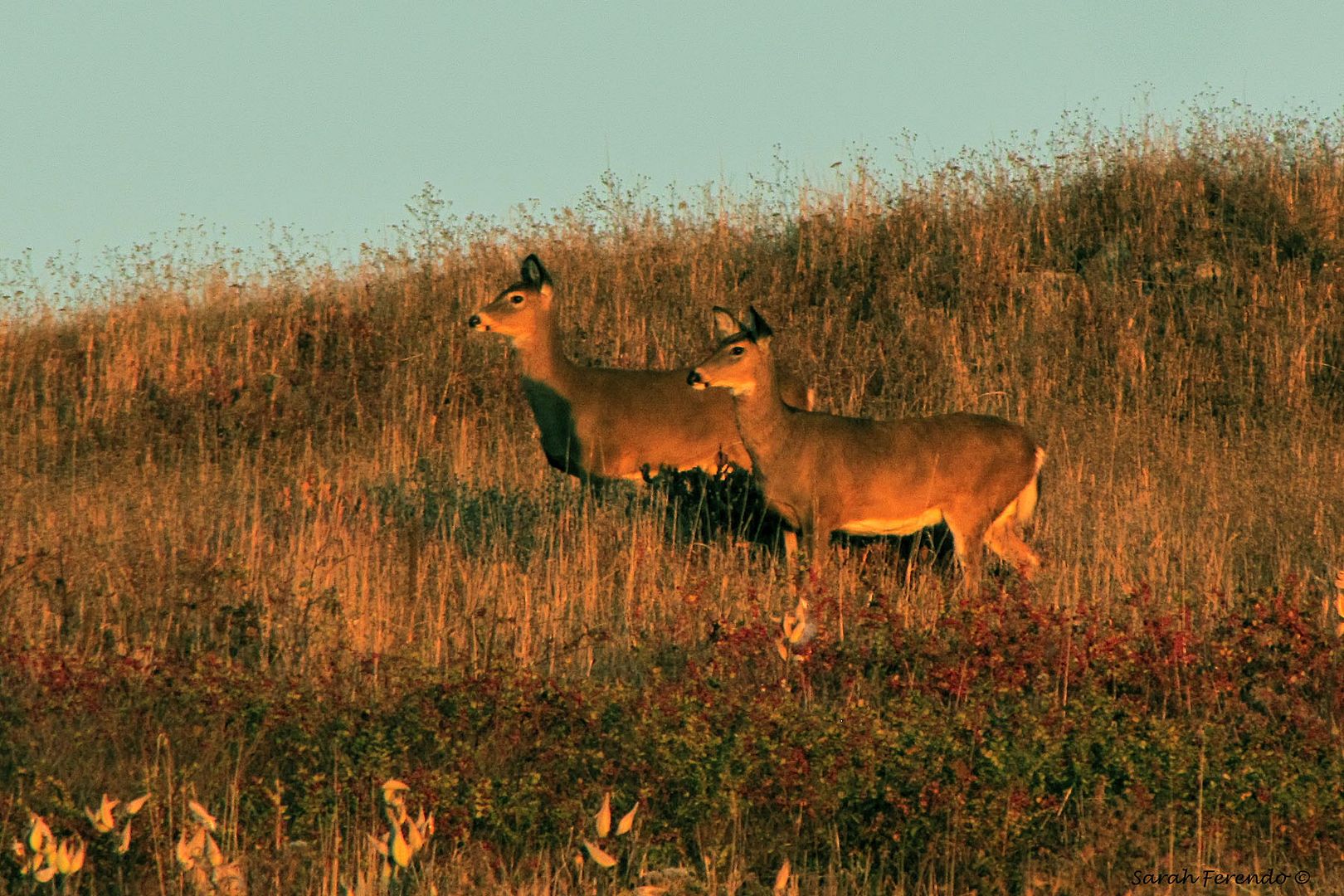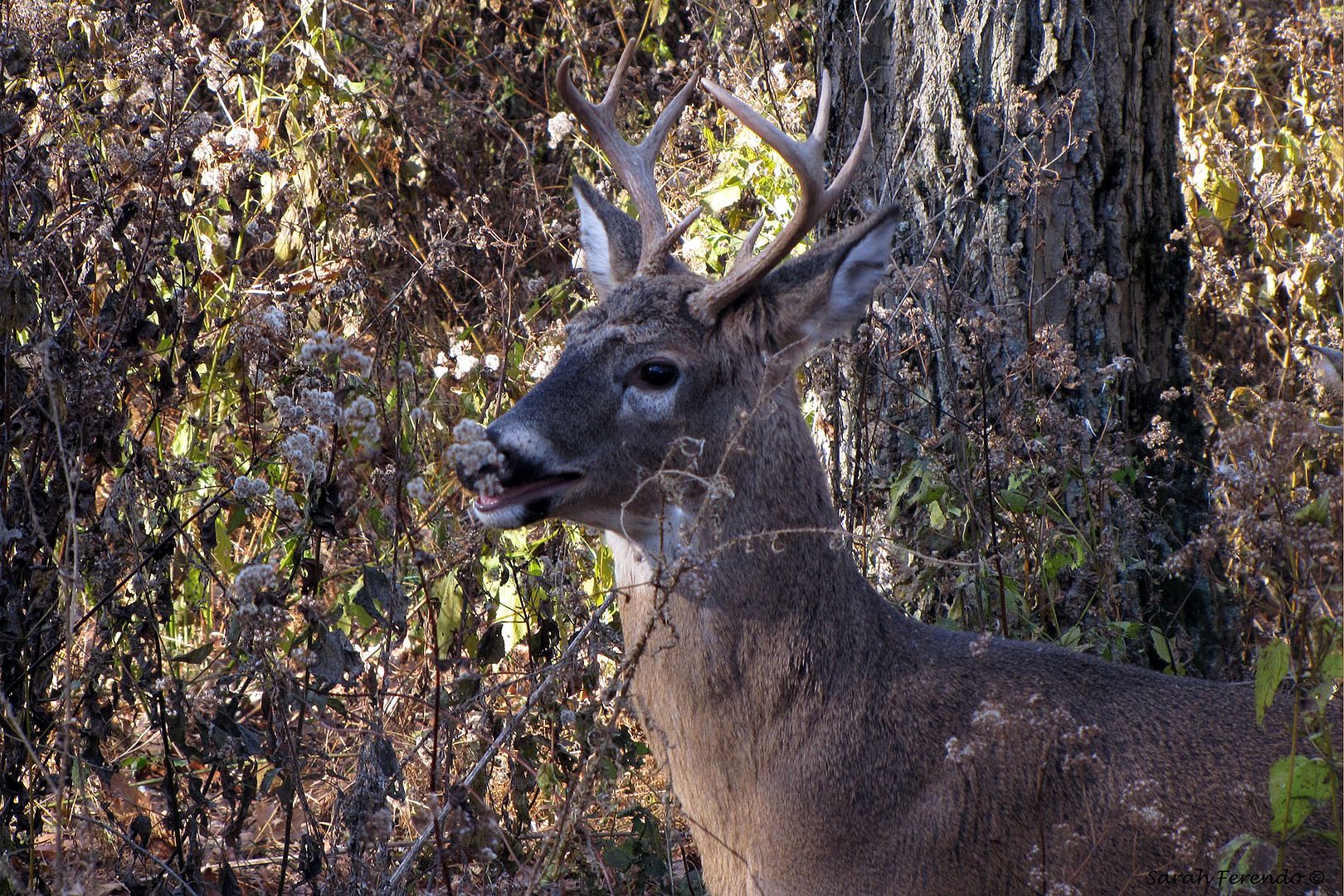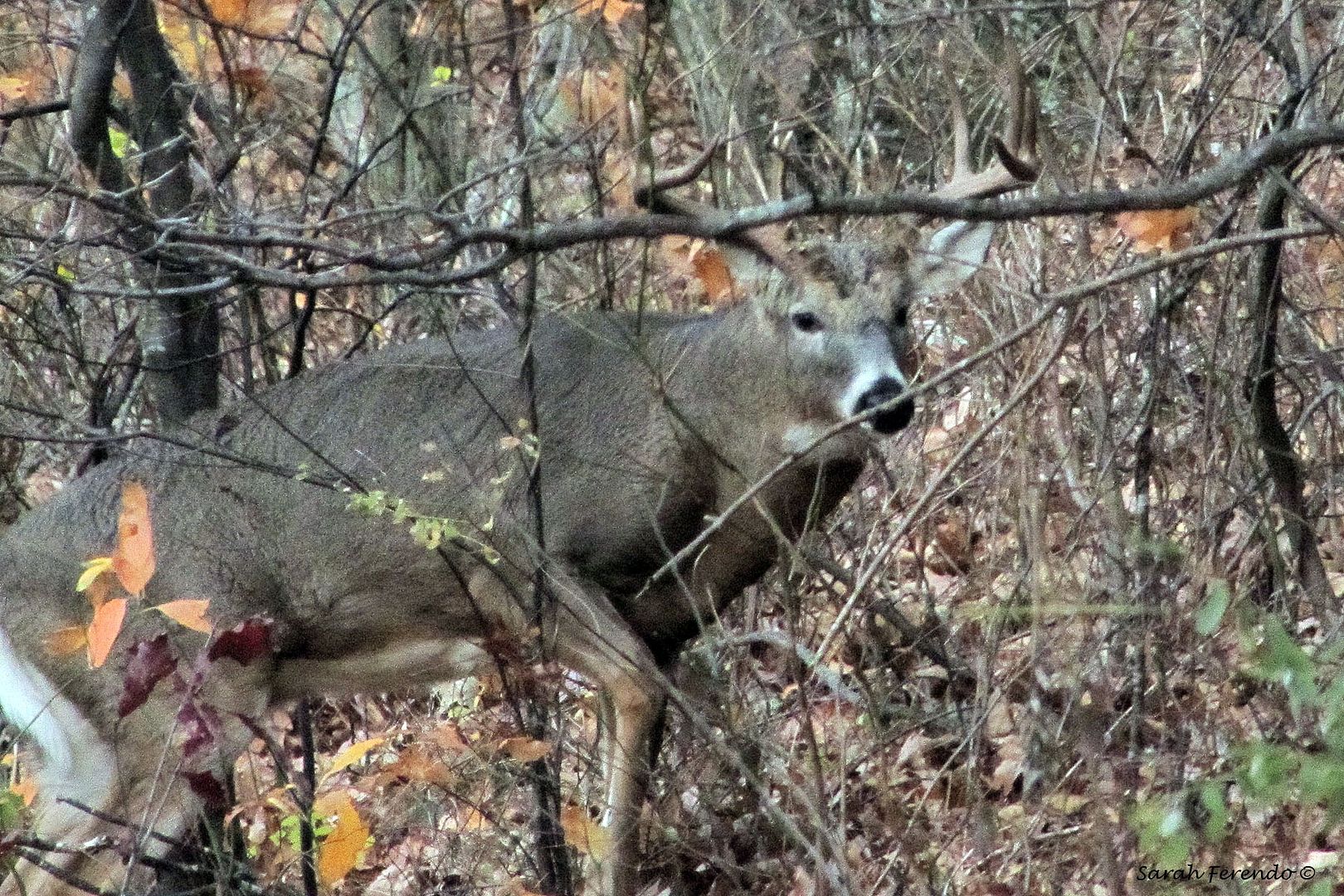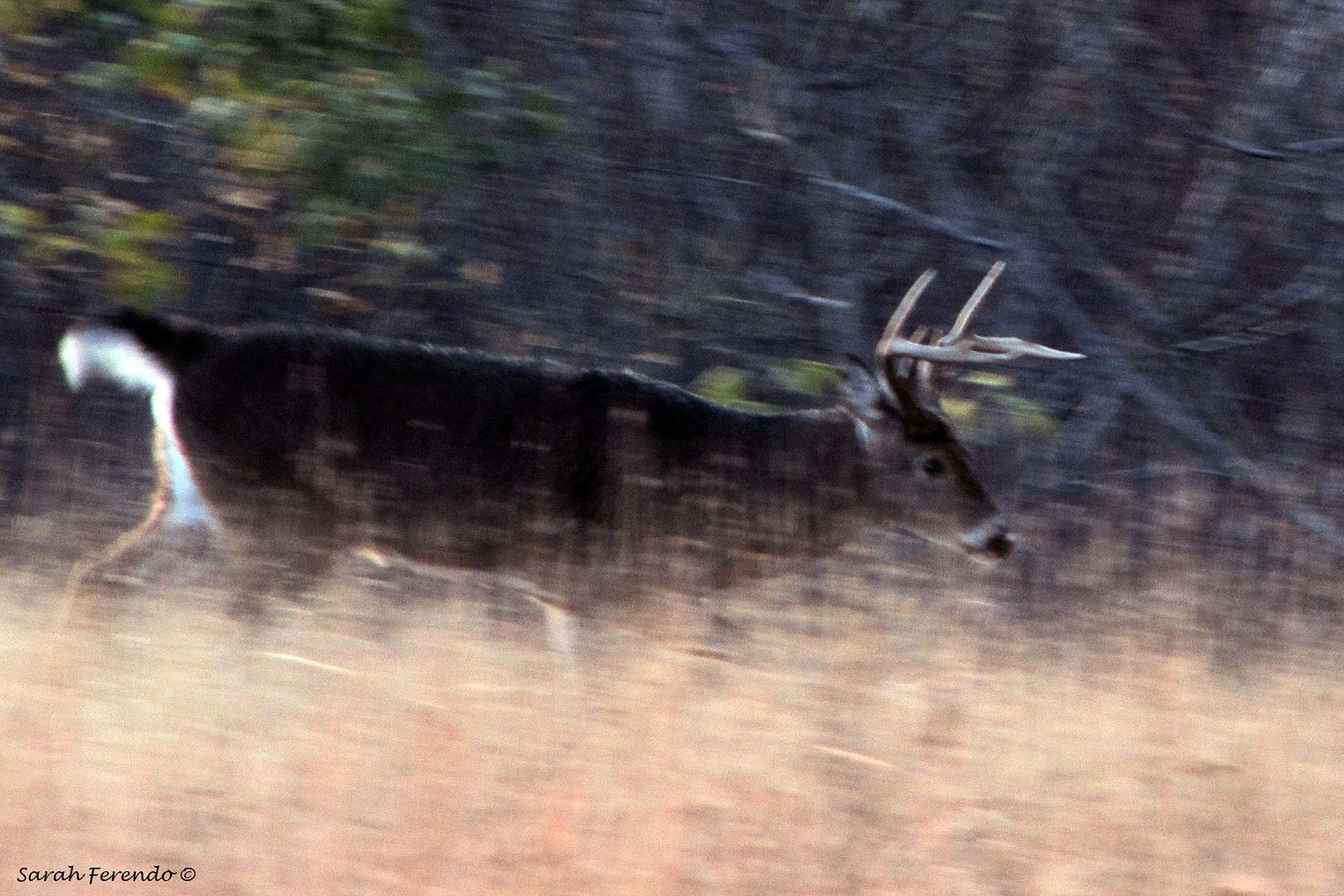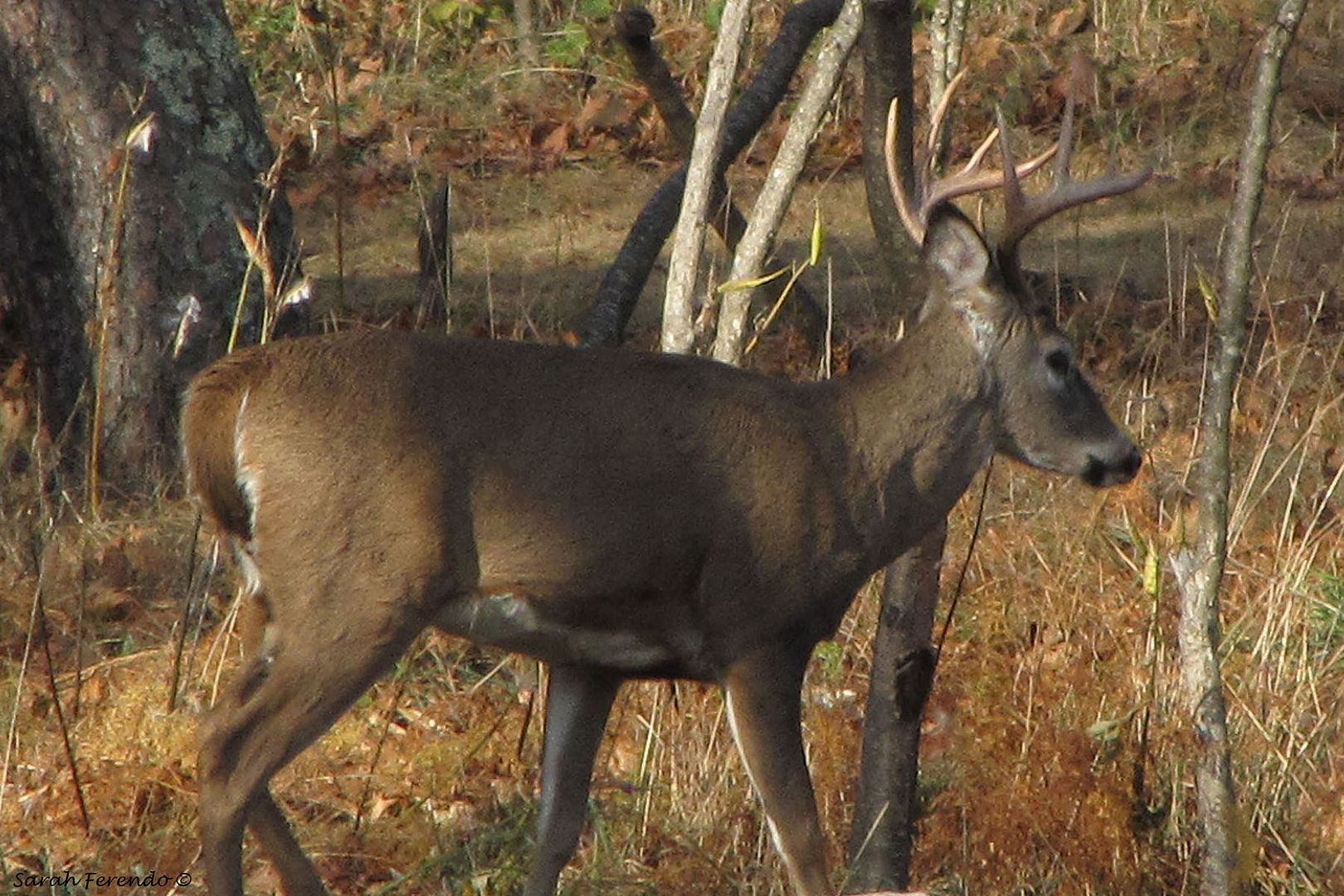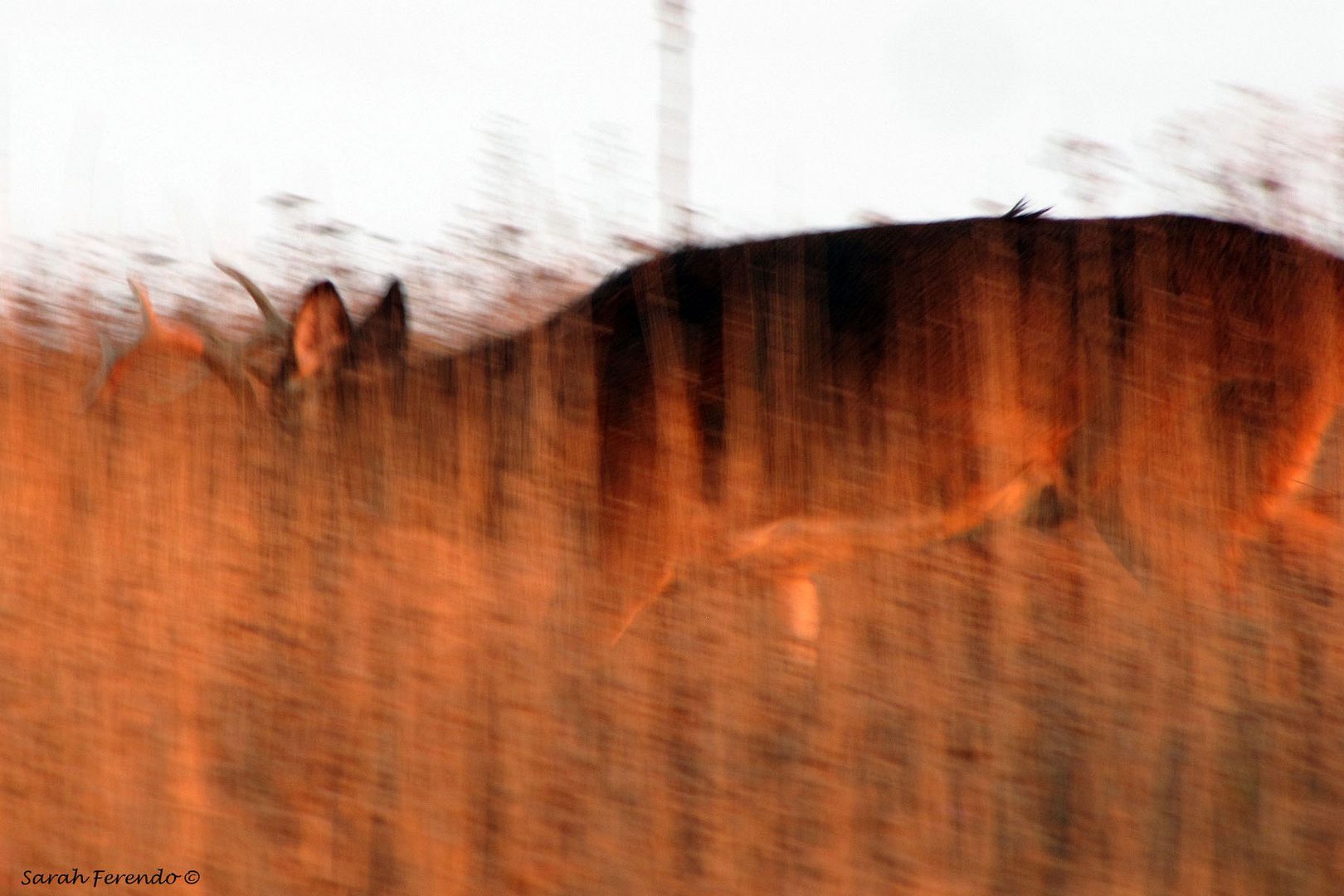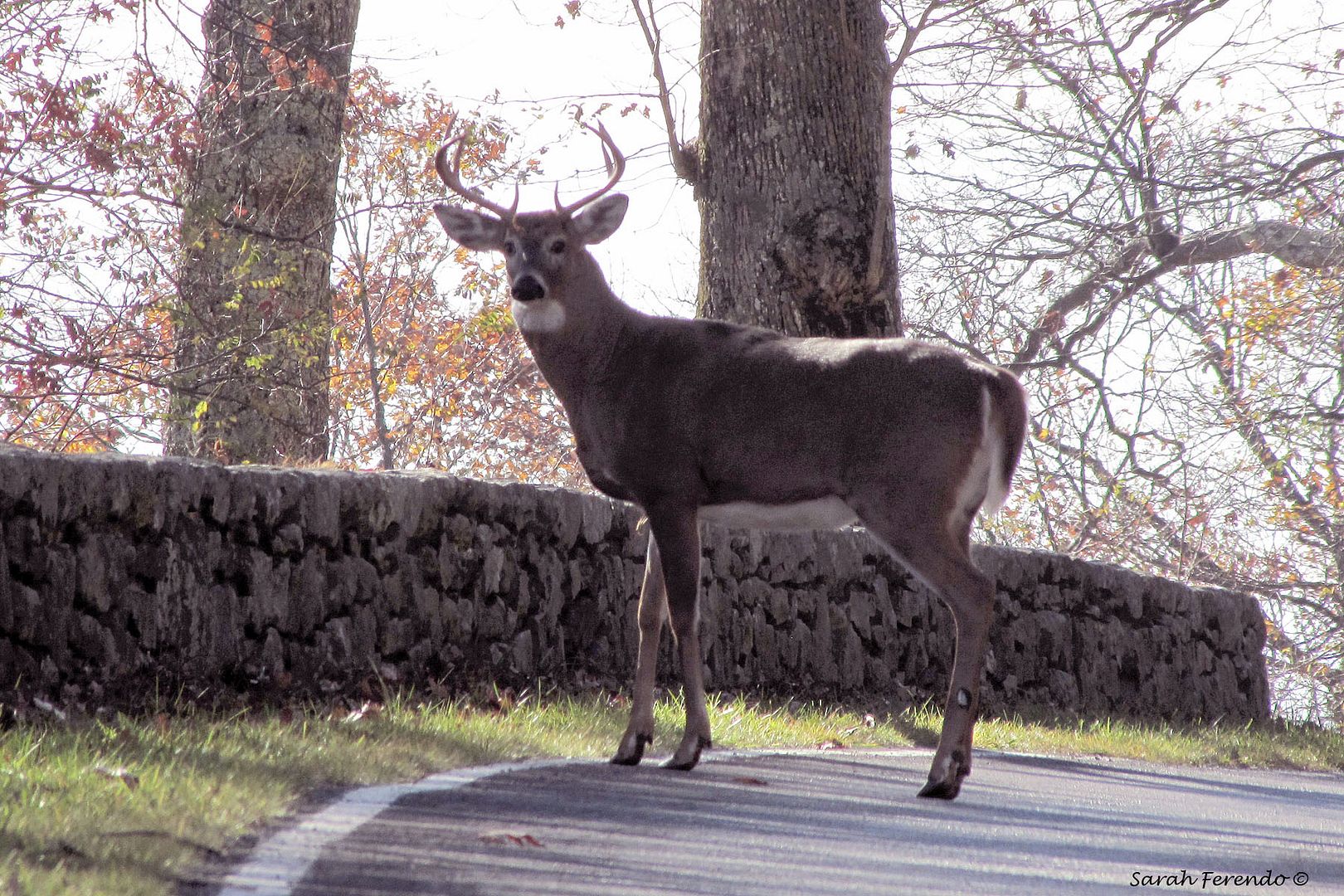 Deer are gorgeous creatures but you don't want to meet one by "accident". Be careful when driving during the rut, especially at night.
Post Script:
I have taken a few more photos with the same theme so I am adding them to this post. I hope you enjoy them.