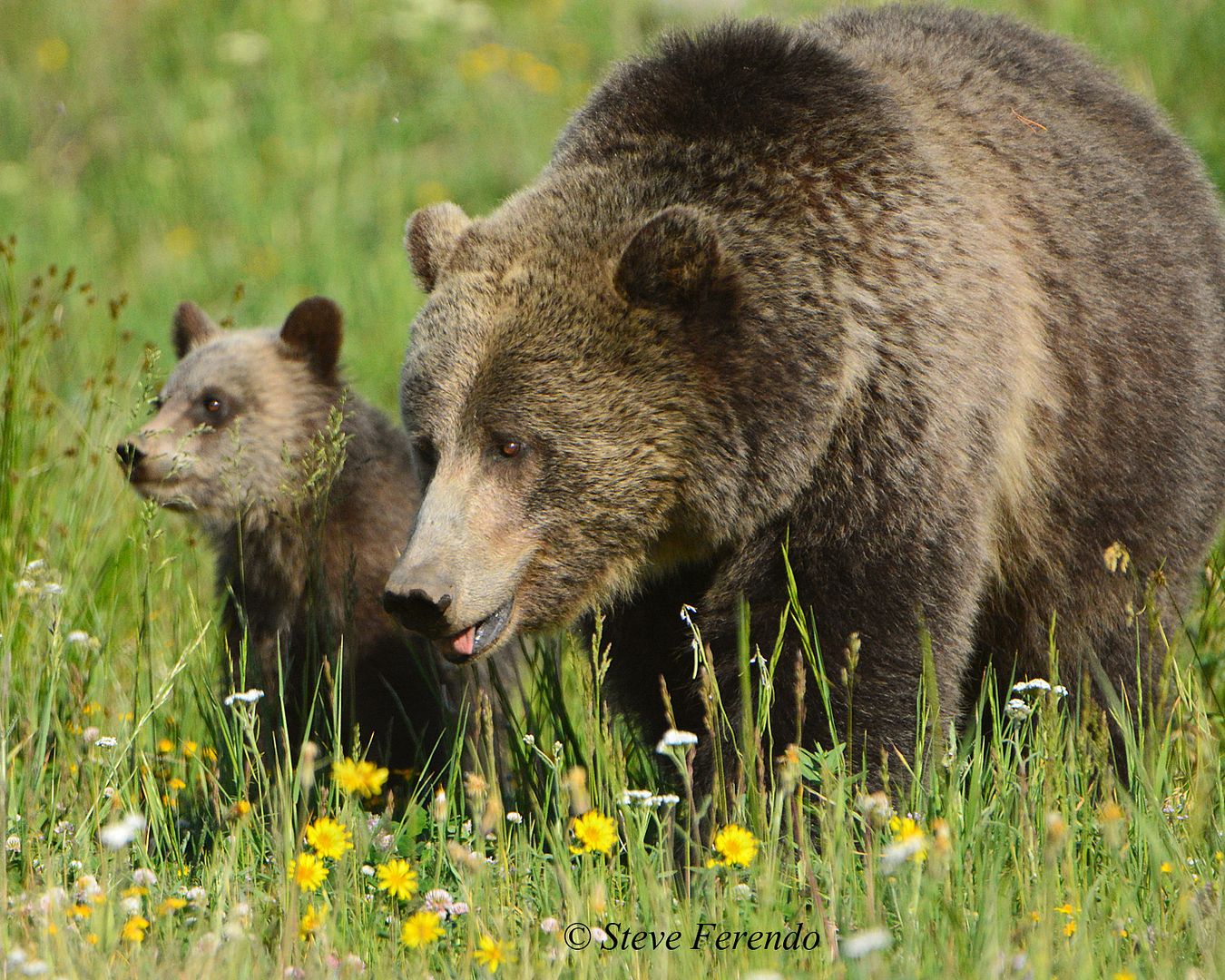 After moving to Yellowstone, from Grand Teton National Park, the first thing on our minds was to find the grizzly sow known as "Raspberry" and her cub called "Snow". We have been fortunate to see these bears since the year of Snow's birth 2016...
Each year they become more well known, mostly due to their proclivity to hang out around the east side of Yellowstone lake, and close to the road...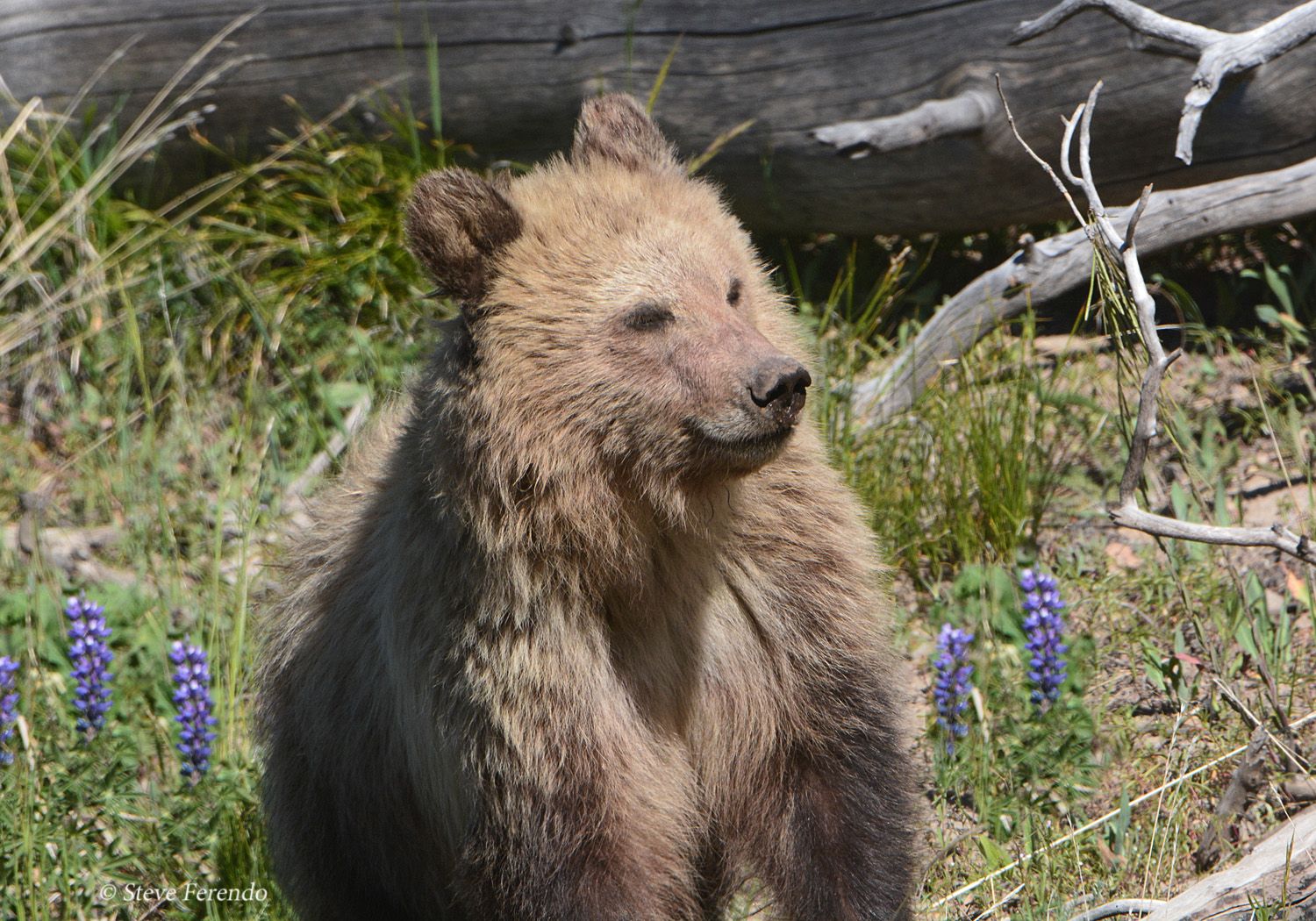 In 2017 the cub seemed almost large enough to head off on her own...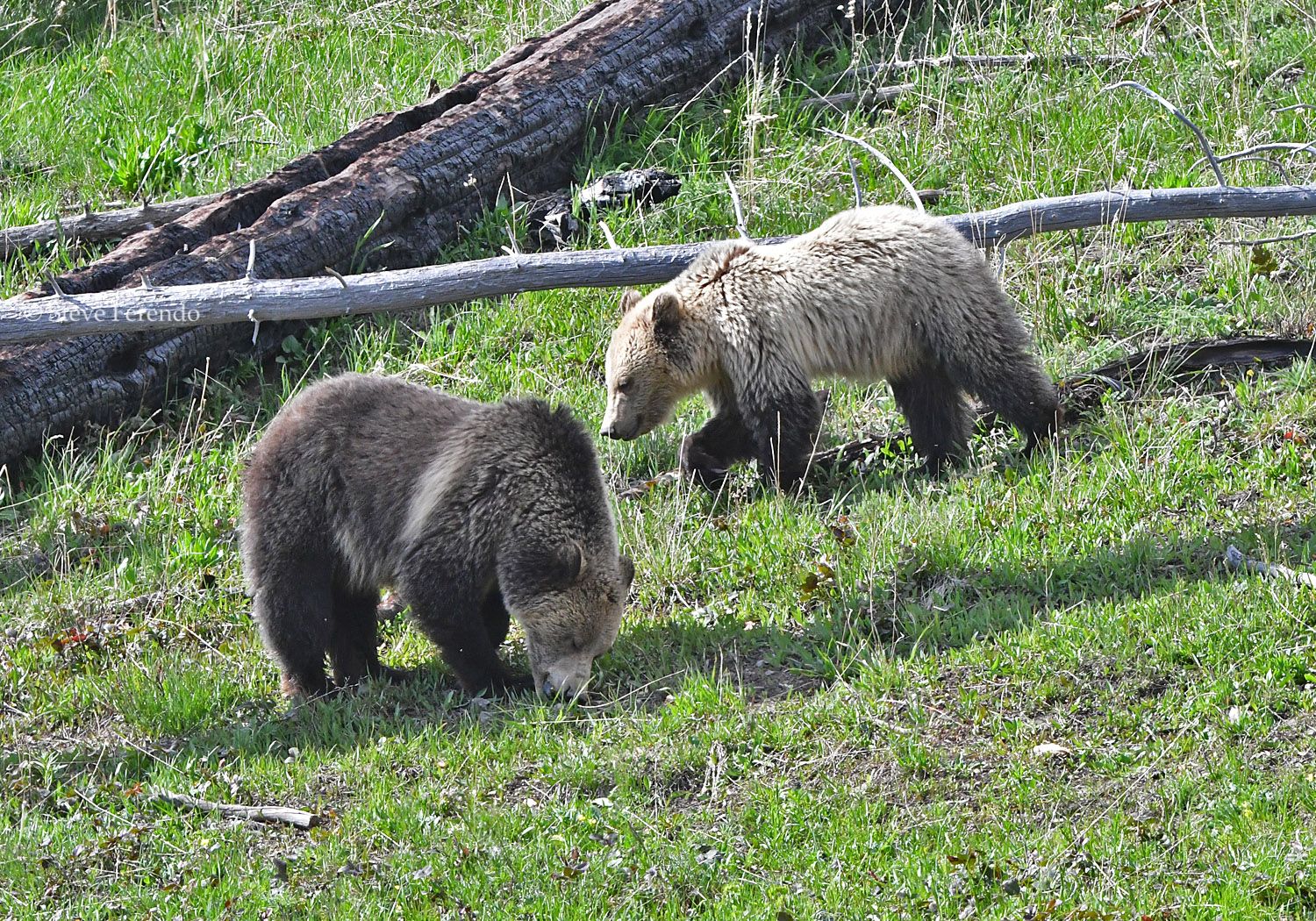 They hibernated together during the winter of 2017-18; leaving many to speculate whether this will be the year that Snow strikes off on her own.
Our first view of them in 2018 came as they crested a ridge in the area known as Steamboat Point...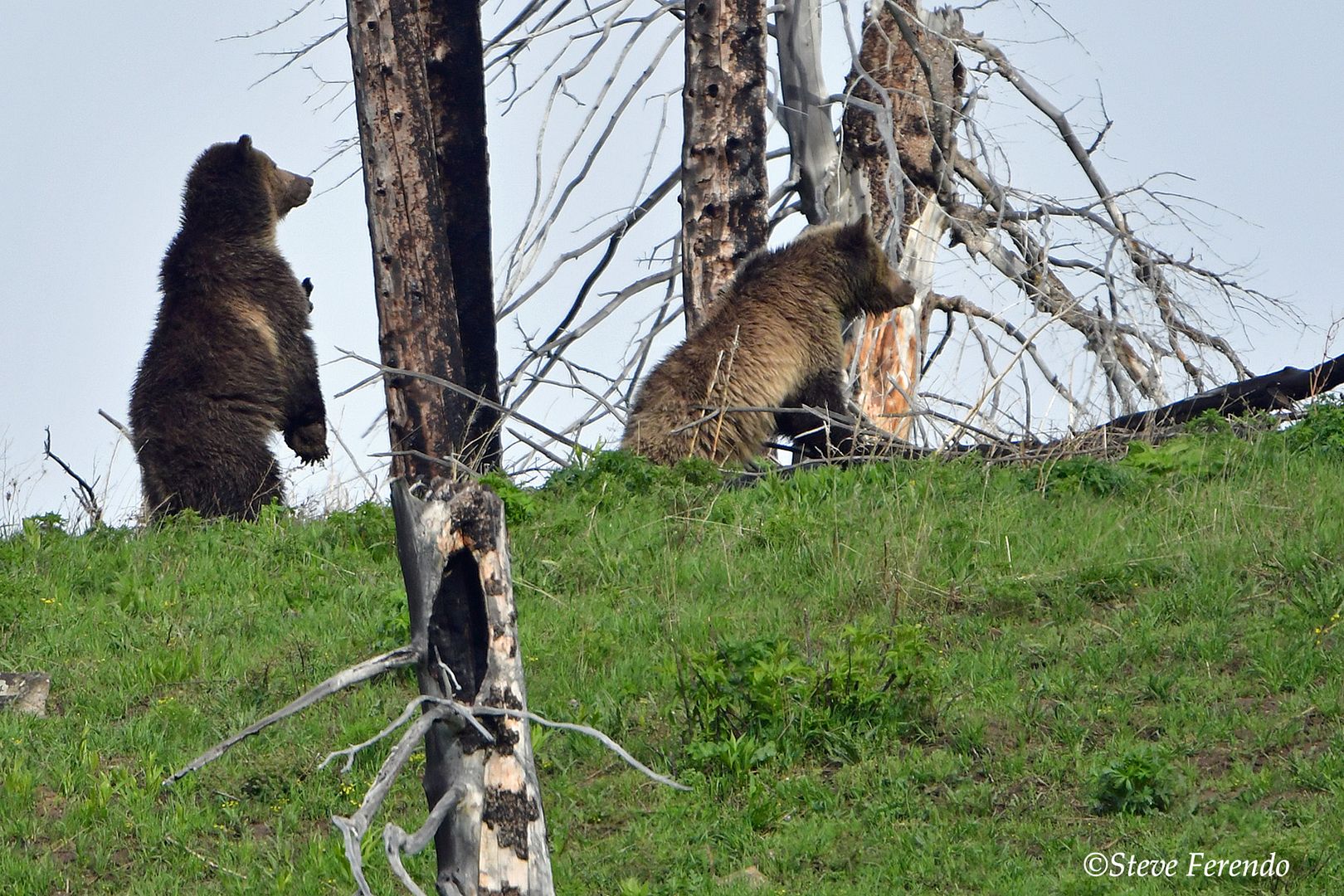 They were only in sight for a short time before disappearing back over the ridge. We relocated a little further west and were rewarded when they came feeding into view...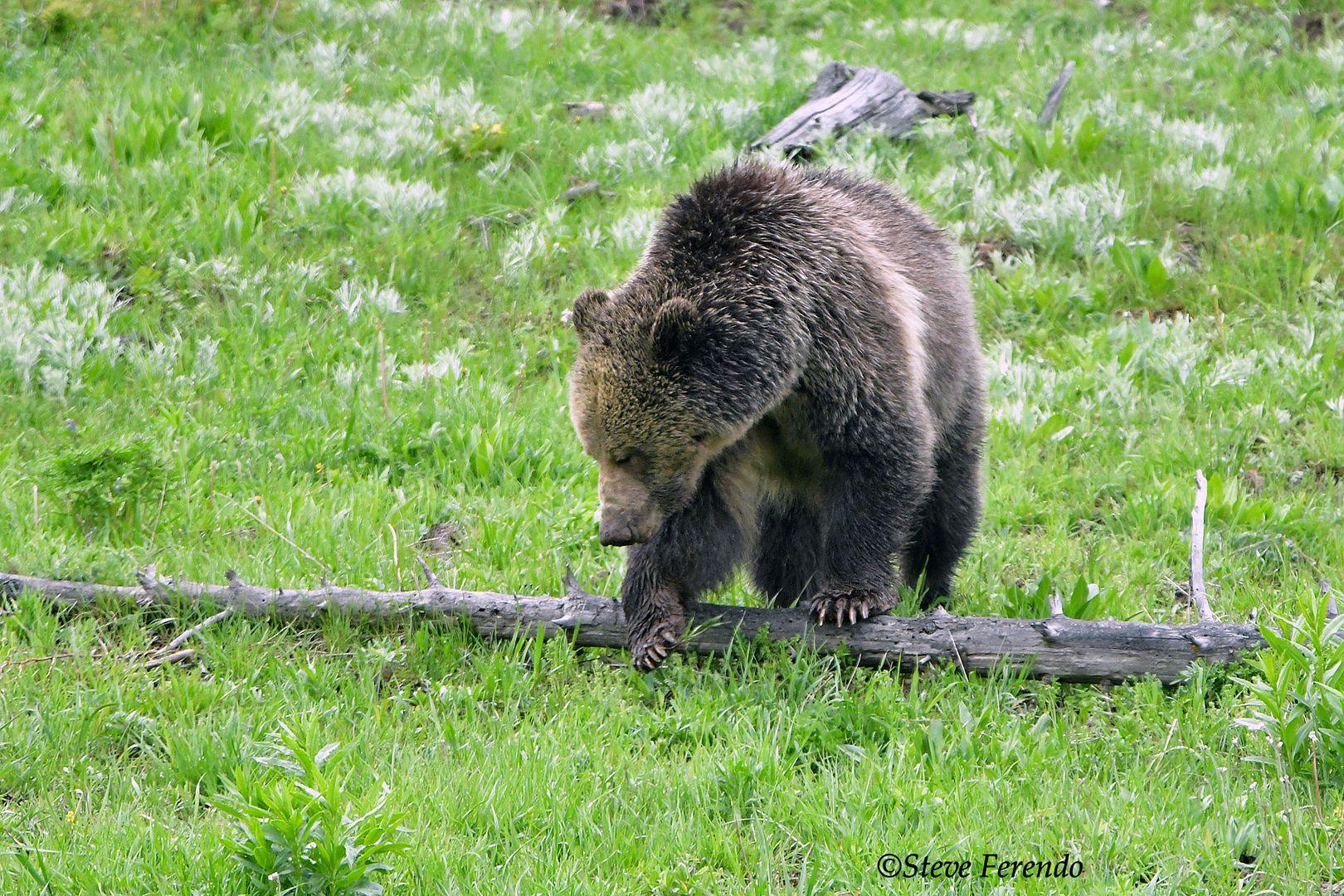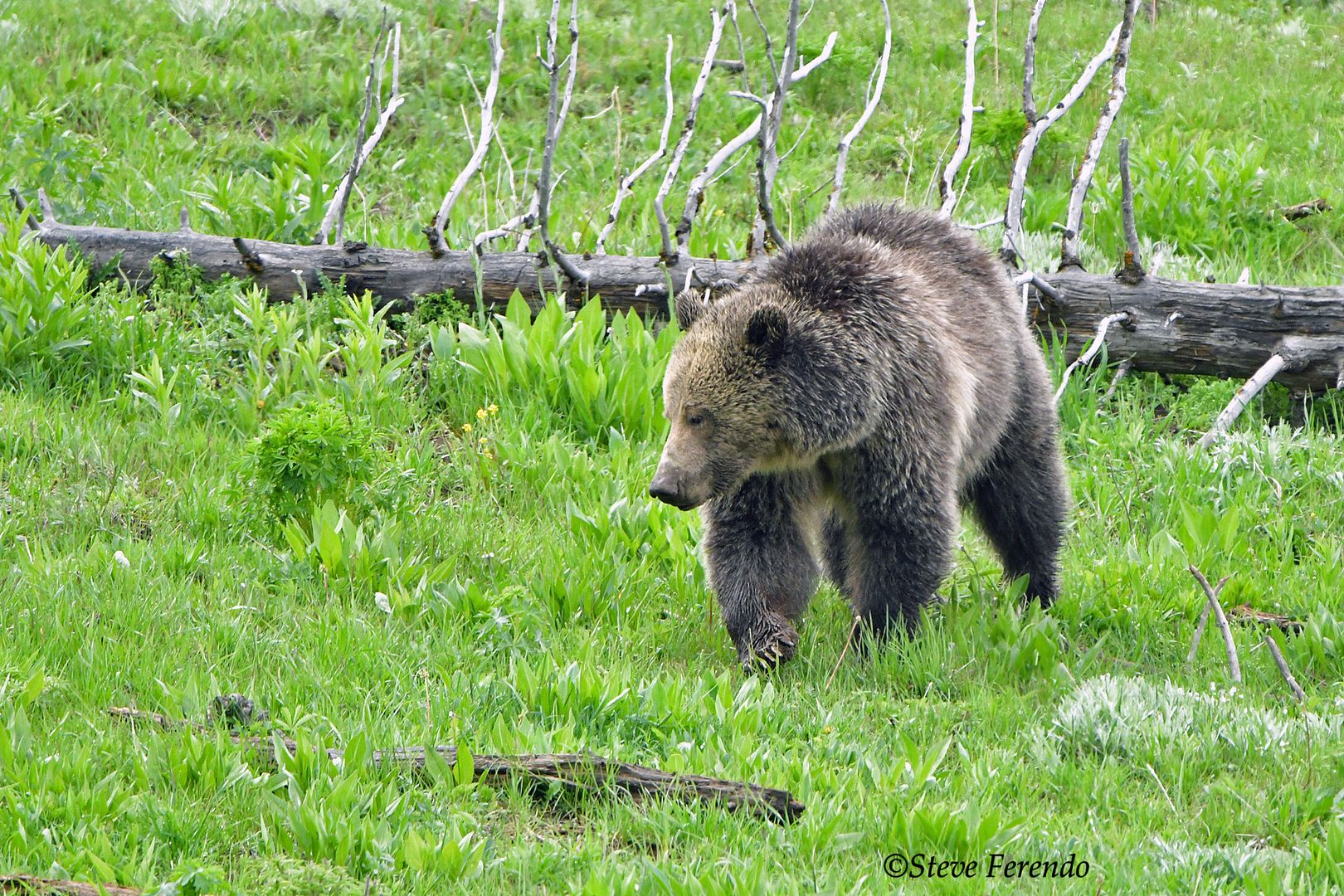 Raspberry grazed and dug for roots and larvae...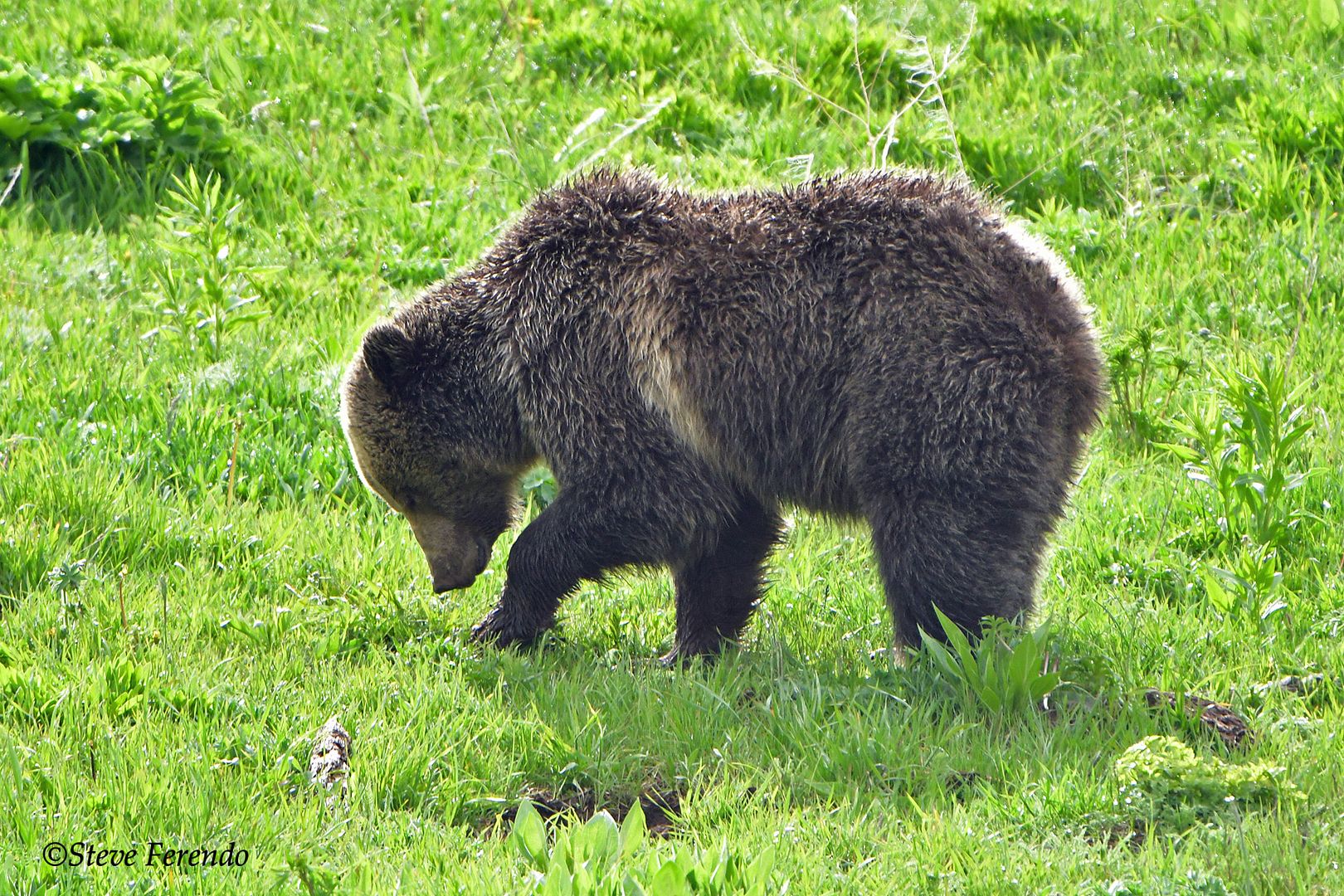 Snow explored on her own a little, demonstrating a bit of independence...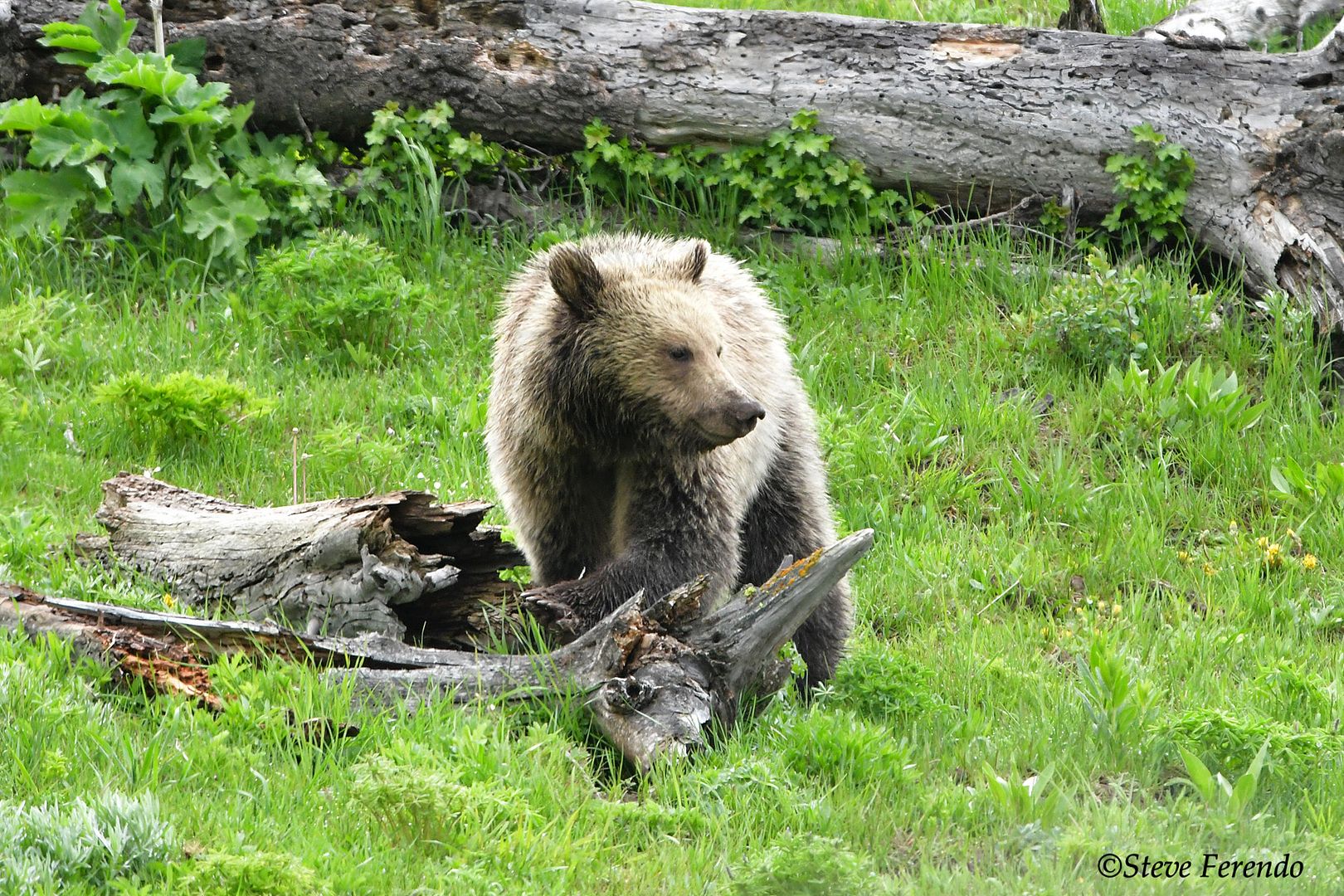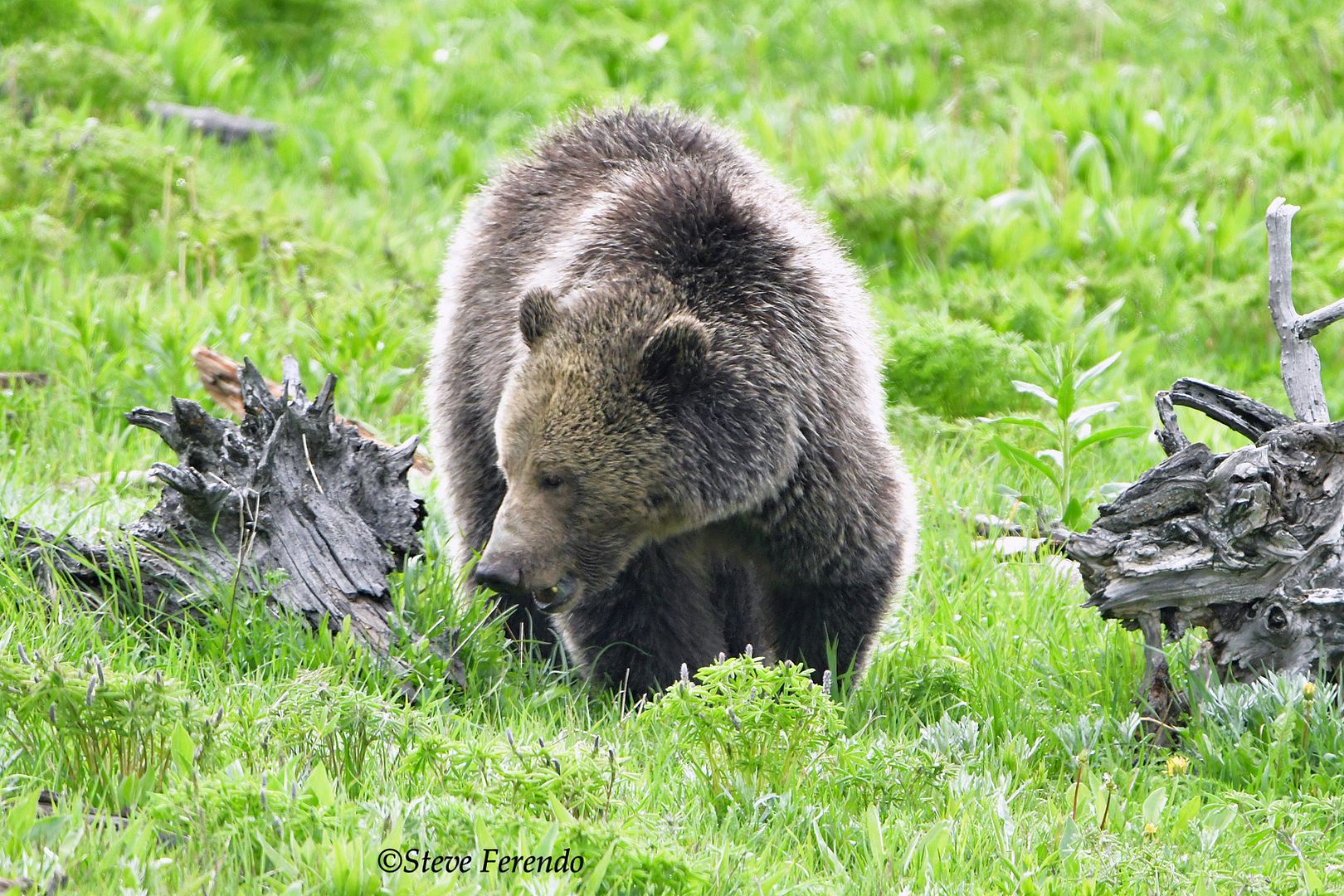 Mother and daughter stayed close together, and seemed to be as affectionately bonded as ever...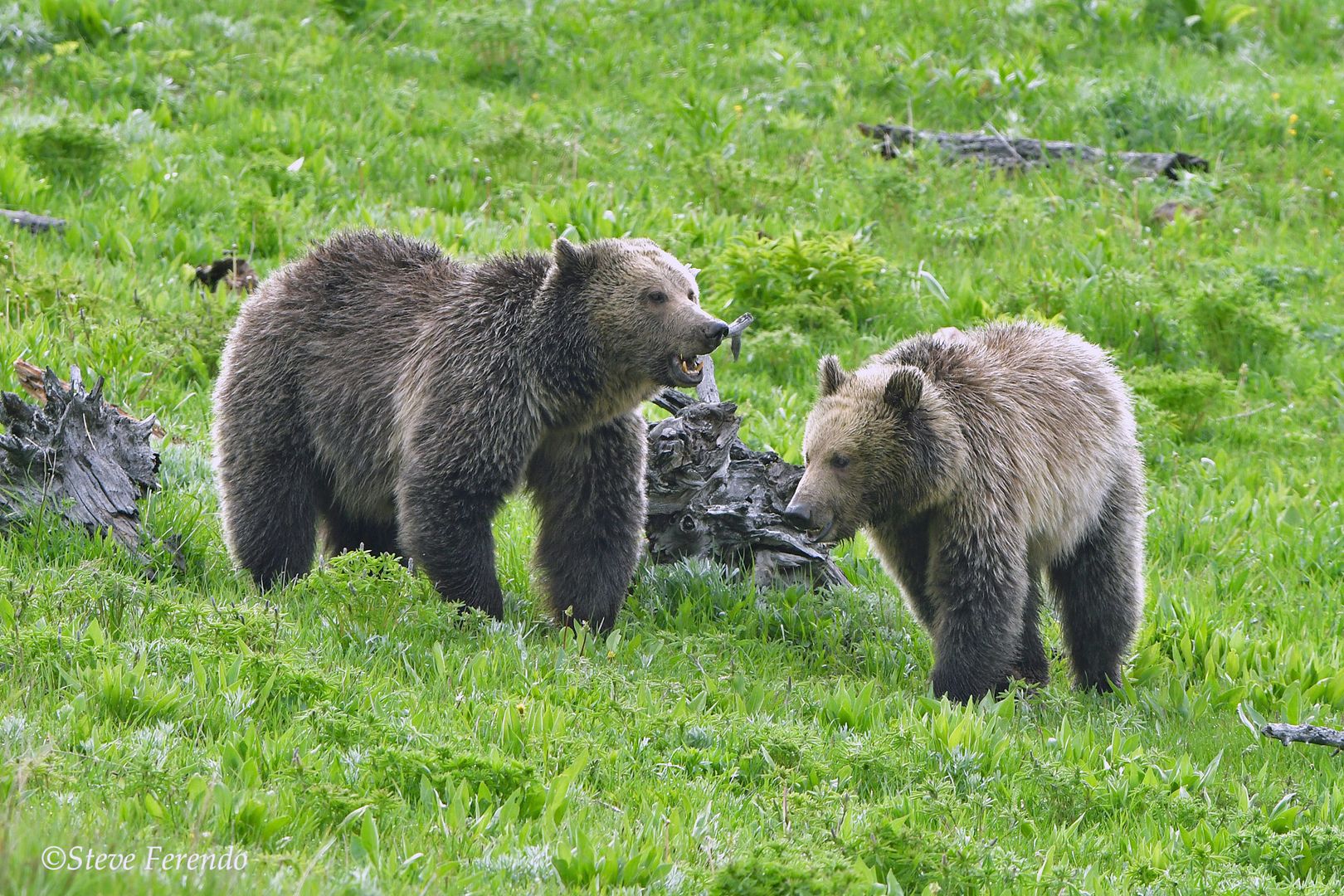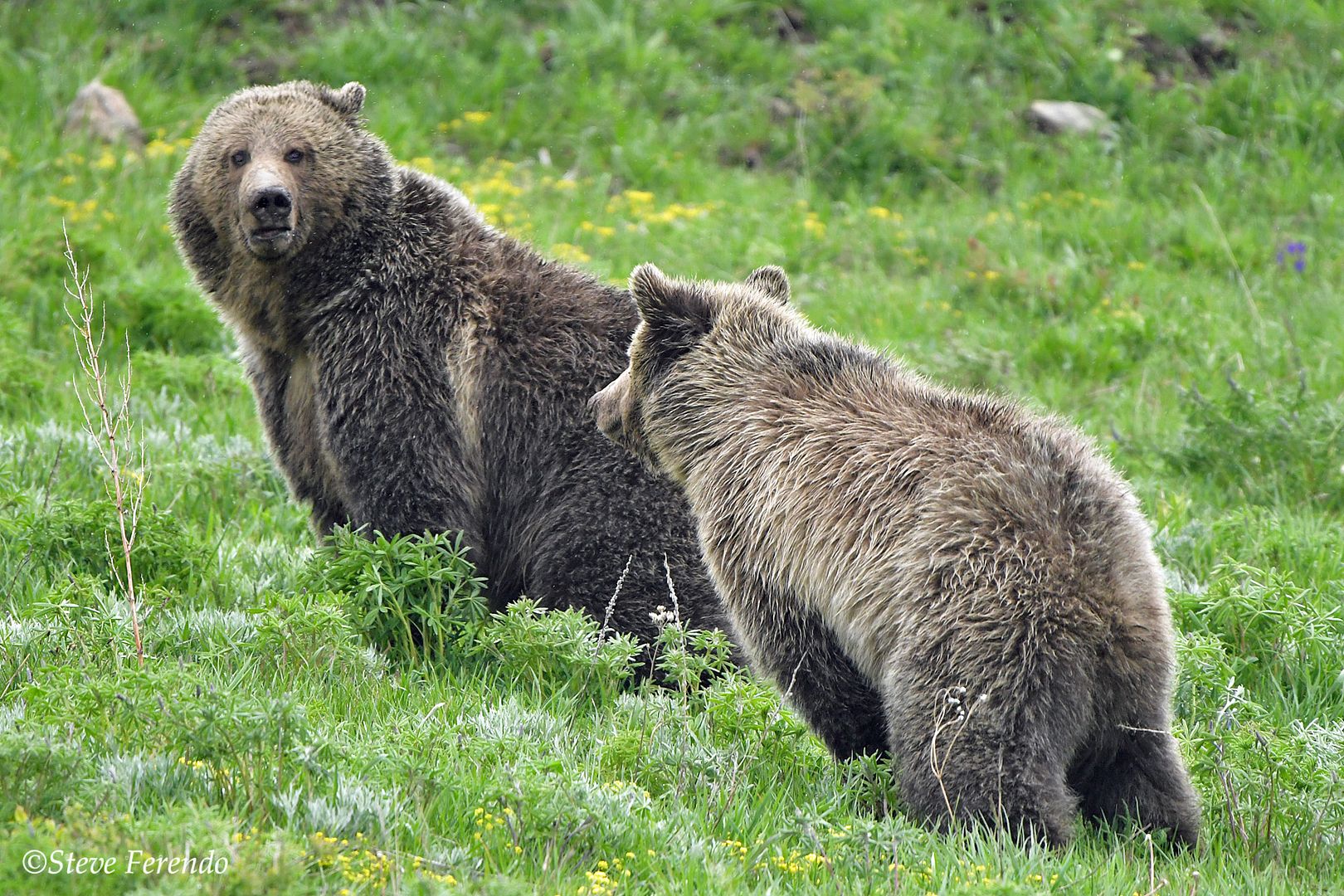 Many of their fans and followers hope that they will stay together for another year. It would be uncommon, but not beyond the realm of possibility. My wish is that they remain inside the park boundaries and avoid becoming trophies during the planned grizzly bear hunt this fall...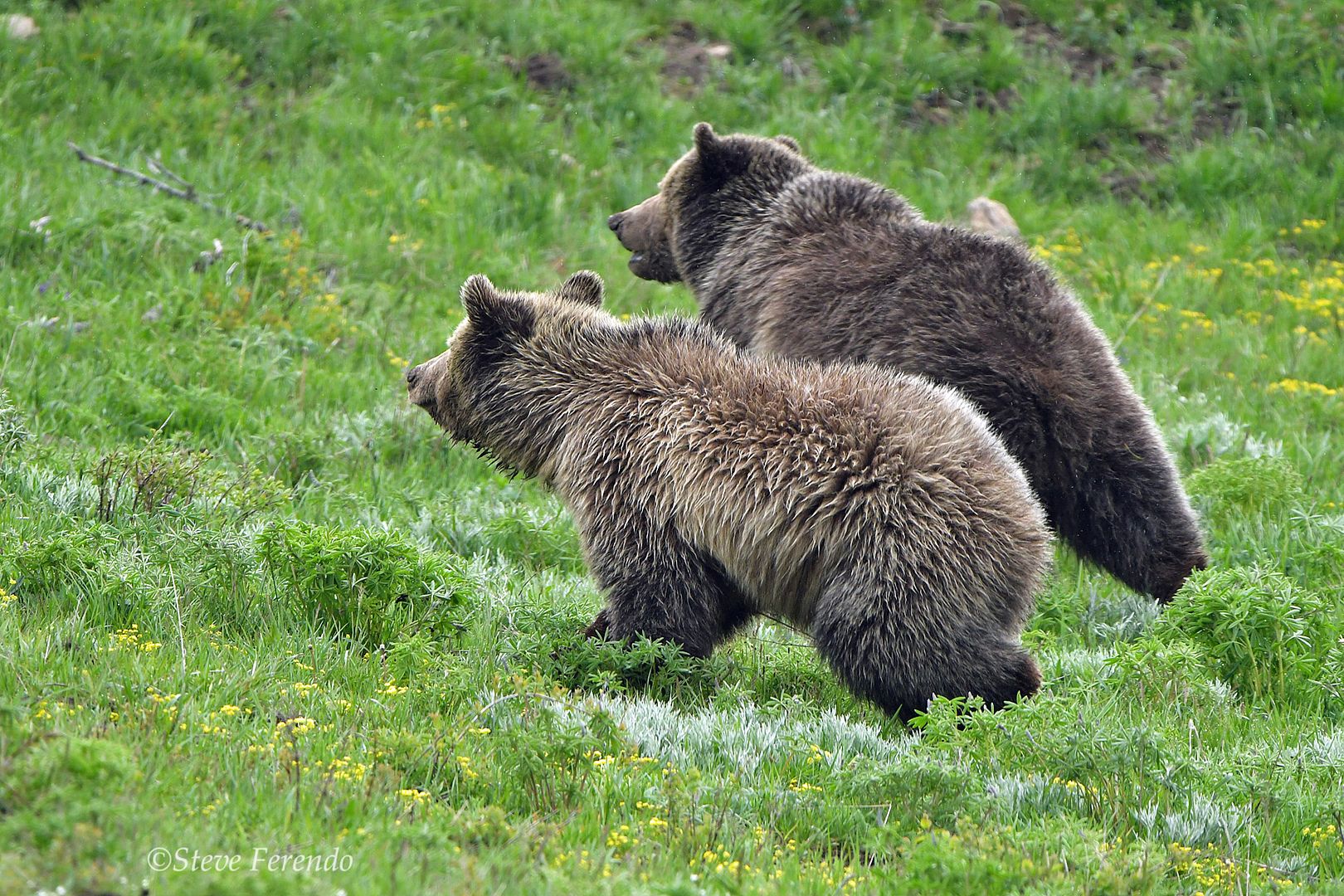 Thanks for visiting, be well, and come back soon.
POST SCRIPT: The morning after making the above post, we heard that Snow and Raspberry had parted ways. We drove over and found Snow foraging alone and heard reports that Raspberry was being courted by a male grizzly...