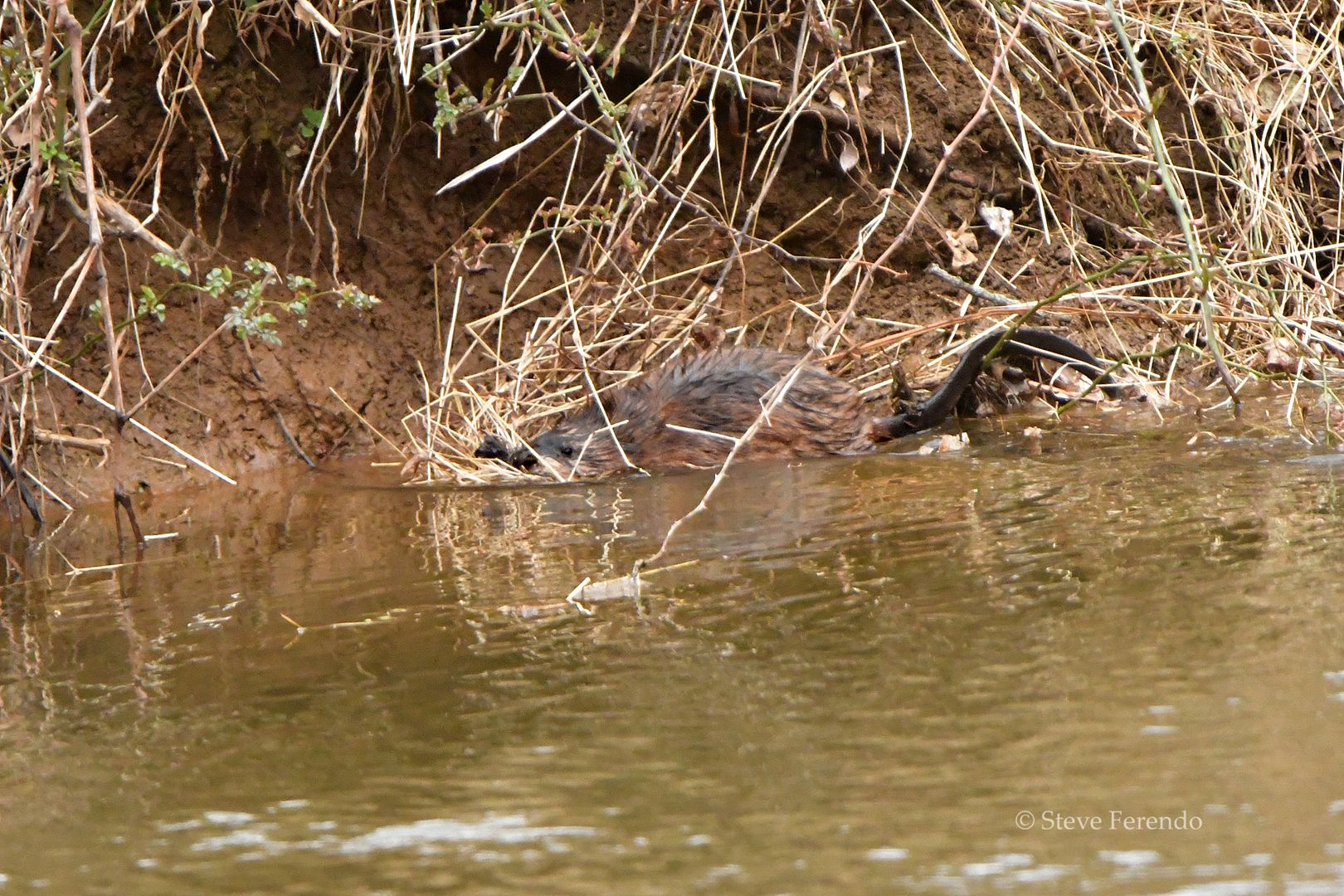 Tomorrow is the first day of April and wildlife are preparing for the new arrivals that will appear soon.
This muskrat has been redecorating a den that was used by beavers in years past...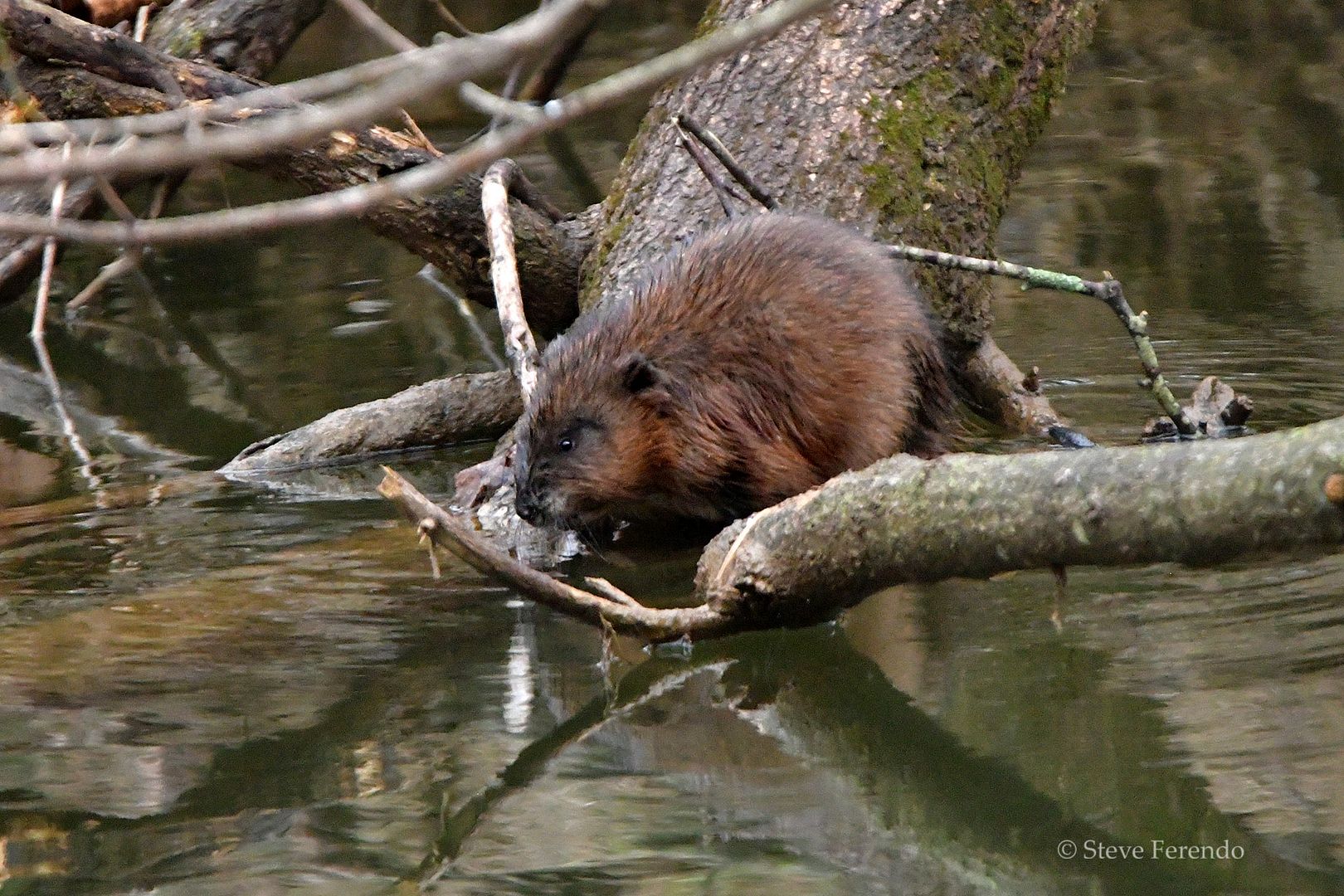 Between trips to bring fresh grass to the lodge, she stops to feed on plants gathered from the creek bottom...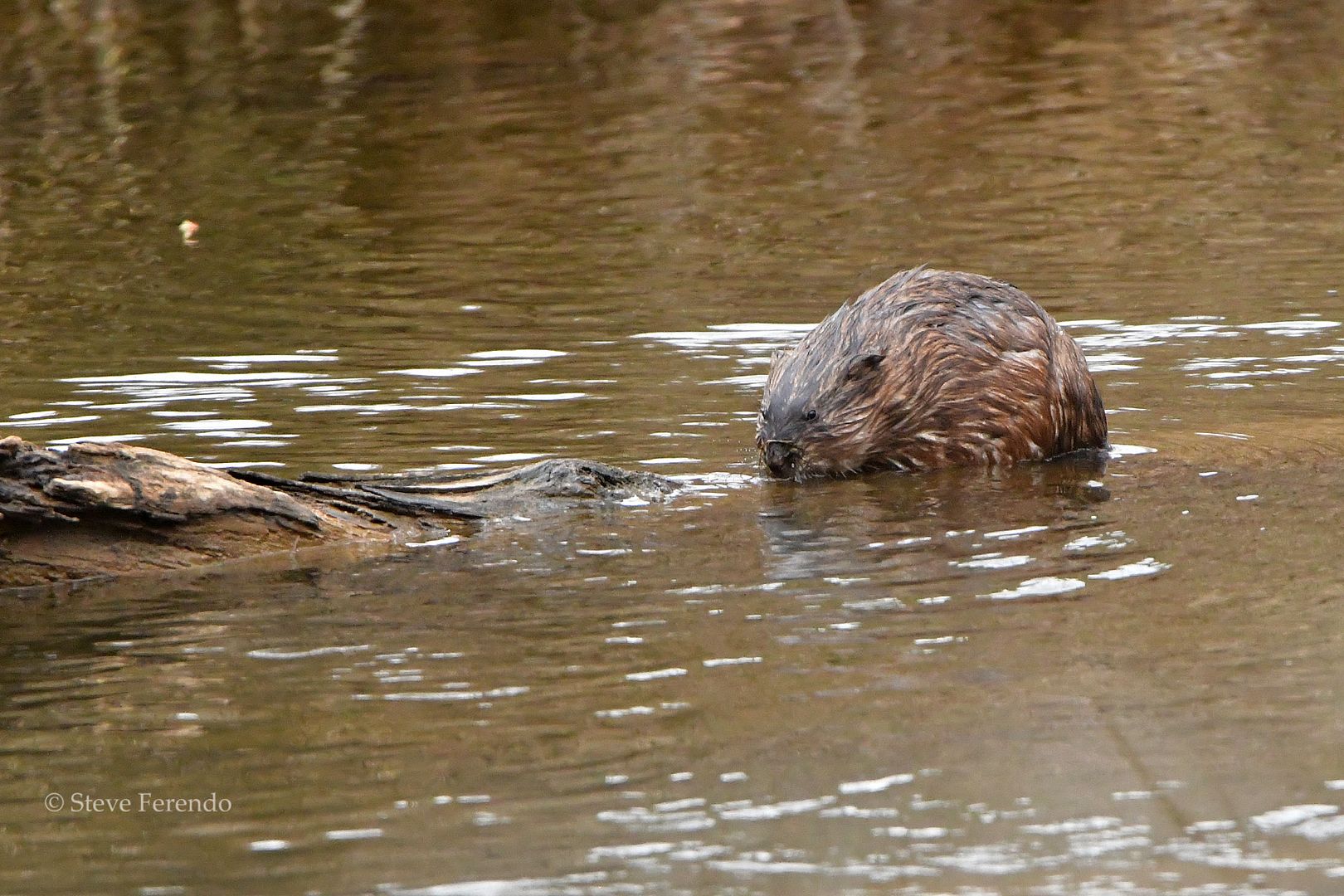 Each pause requires a good shake to remove the excess water from her fur...
Gathering enough dry grass is a big chore for the muskrat, so she tries to get as much into her mouth as possible...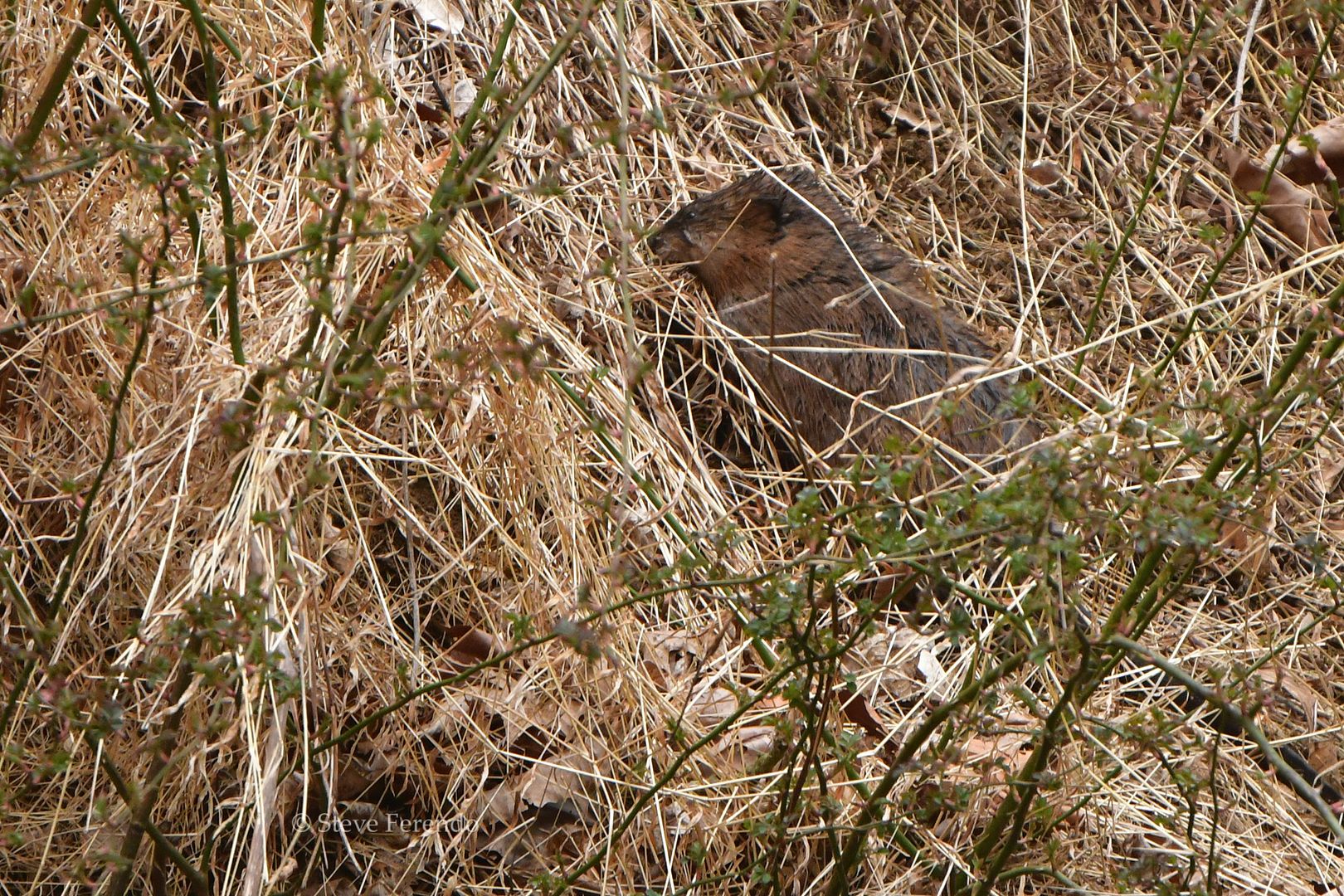 Just getting it to the creek can be tricky...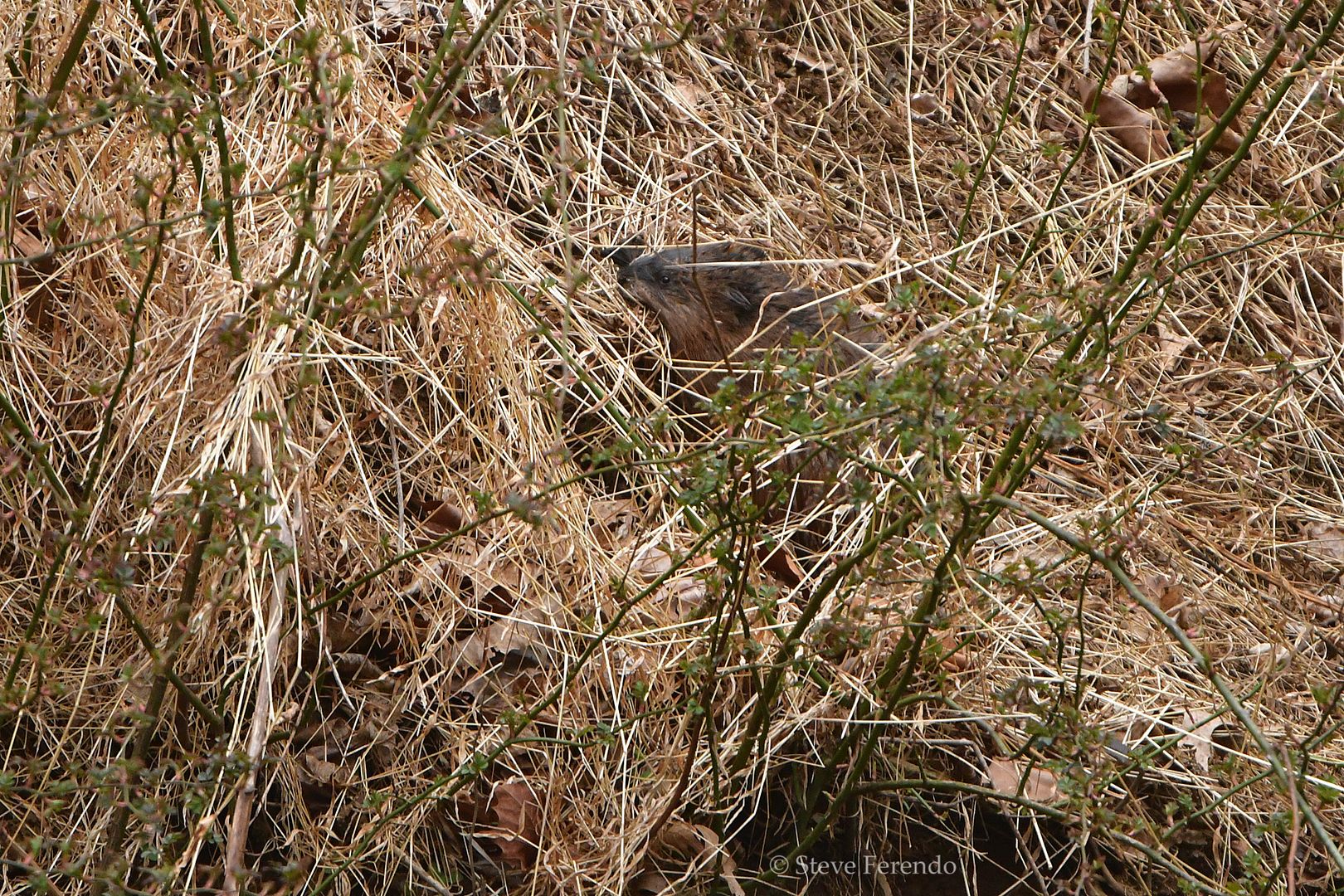 There is no graceful way down once she miscalculates a step...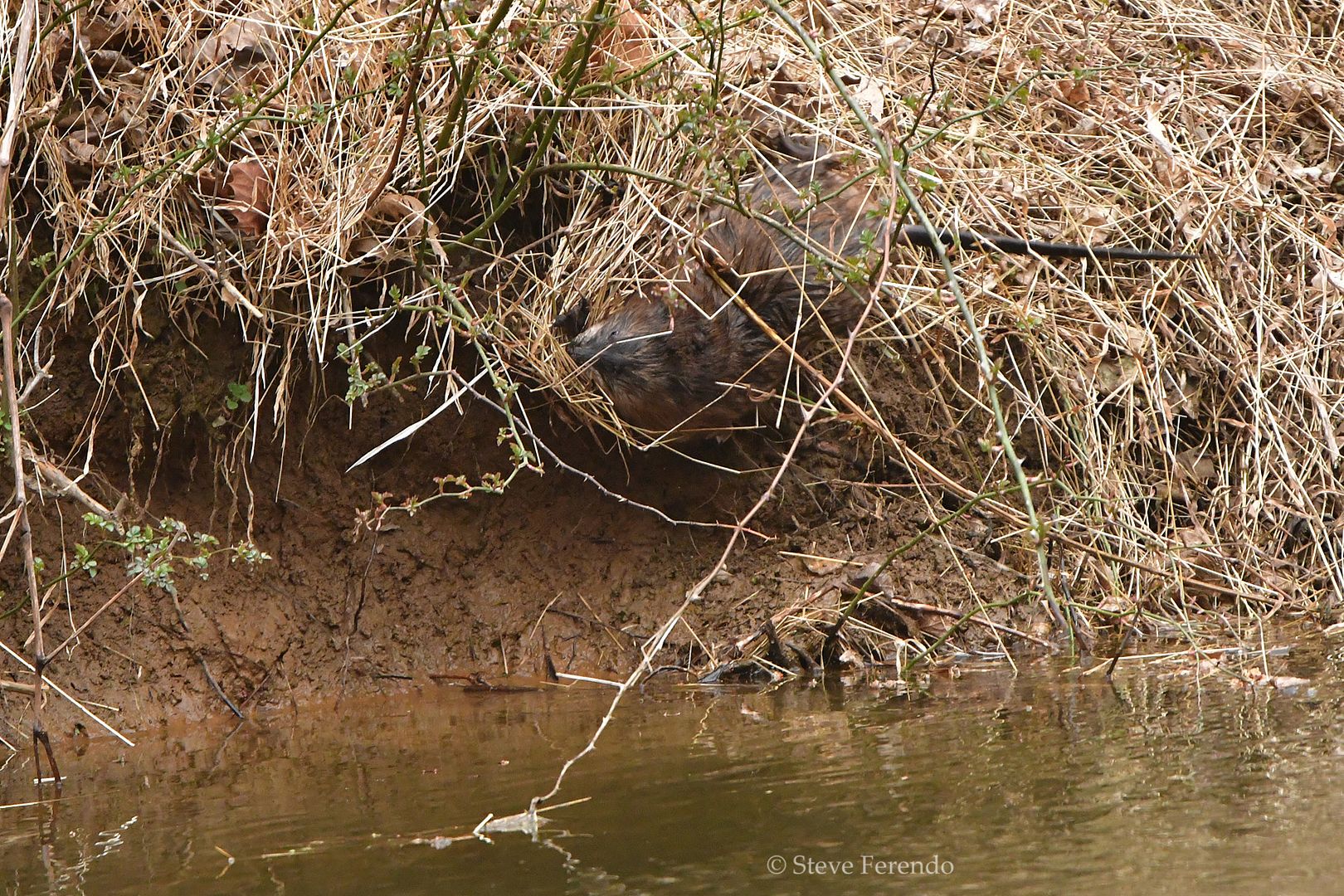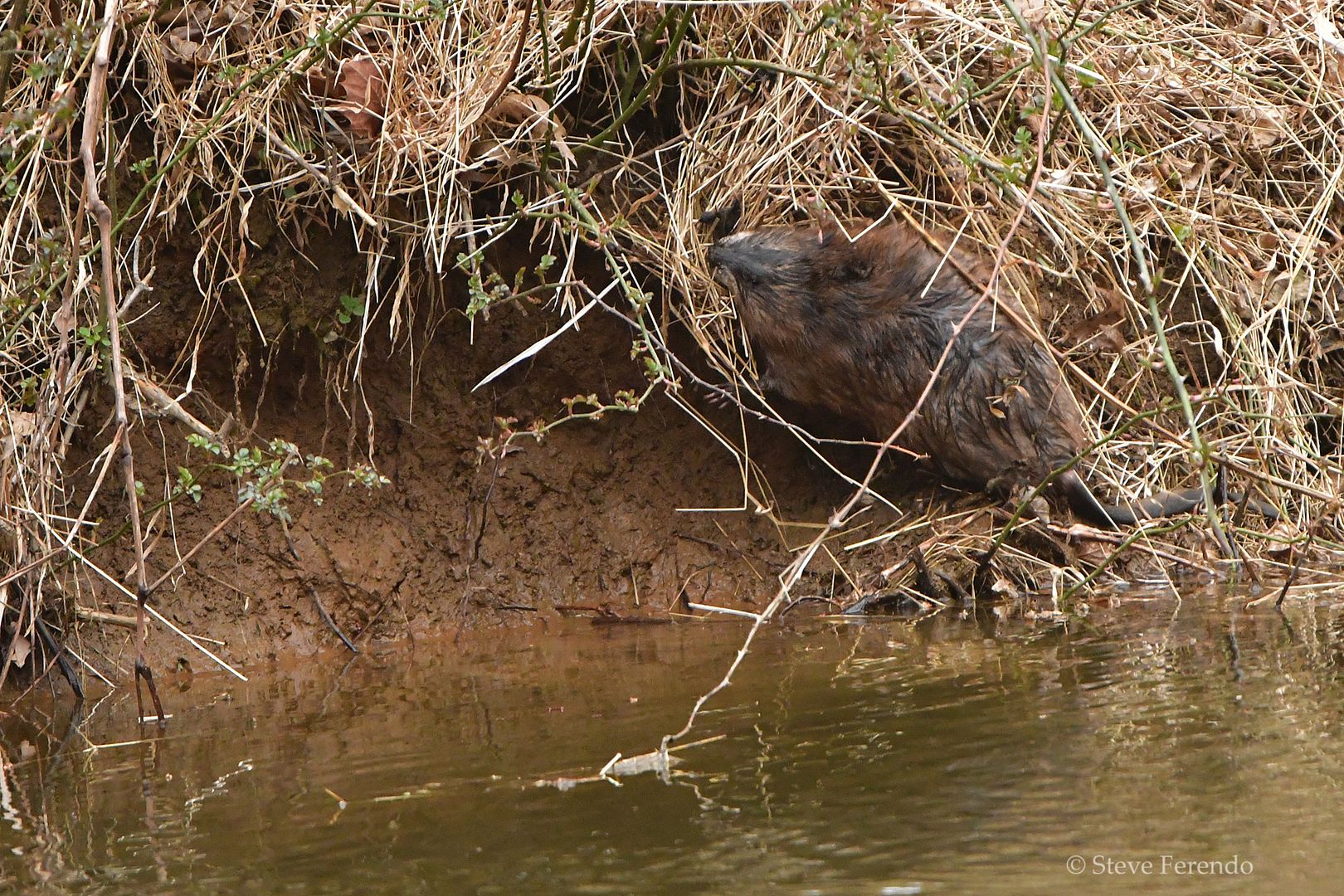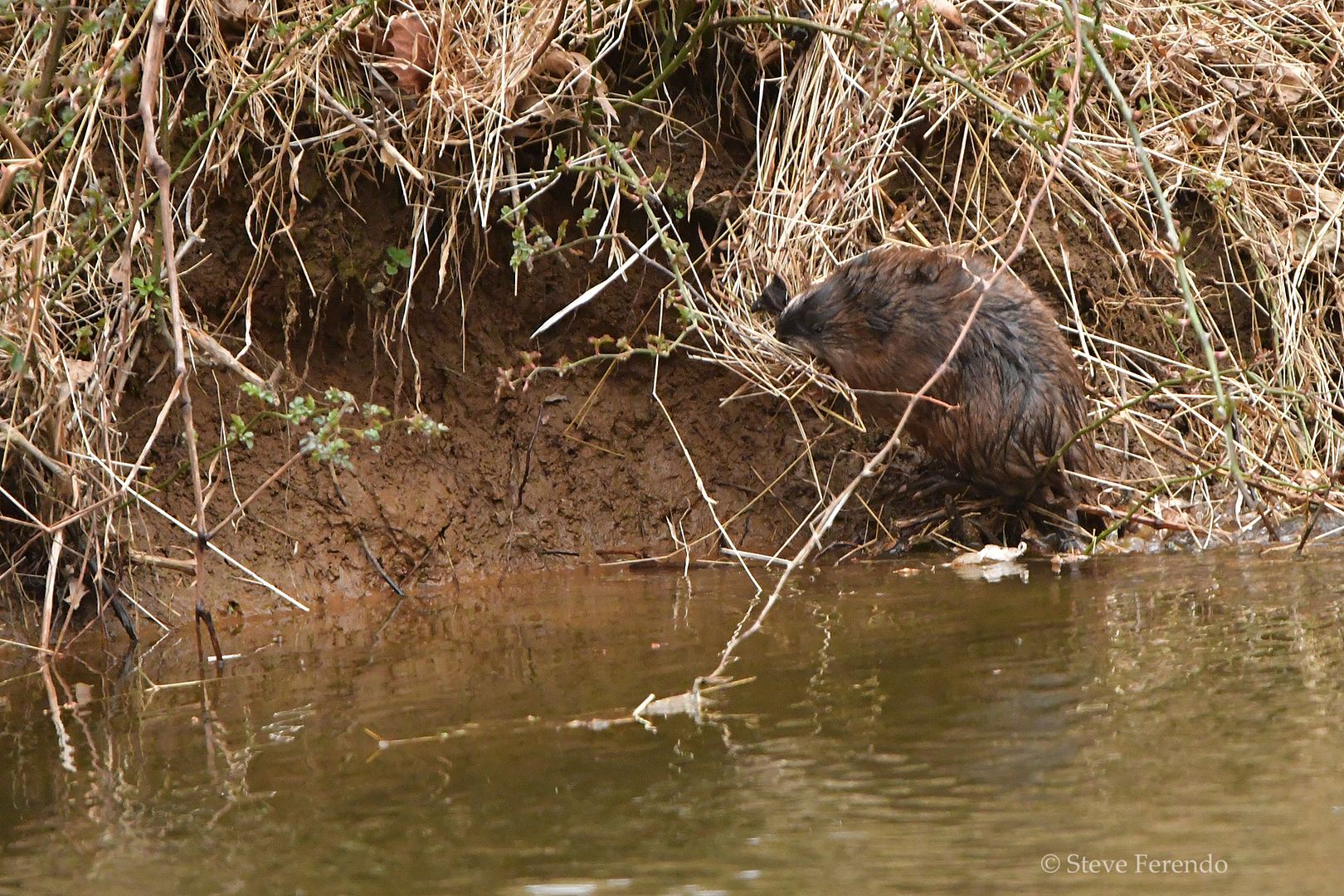 Finally, she is ready to head for the den...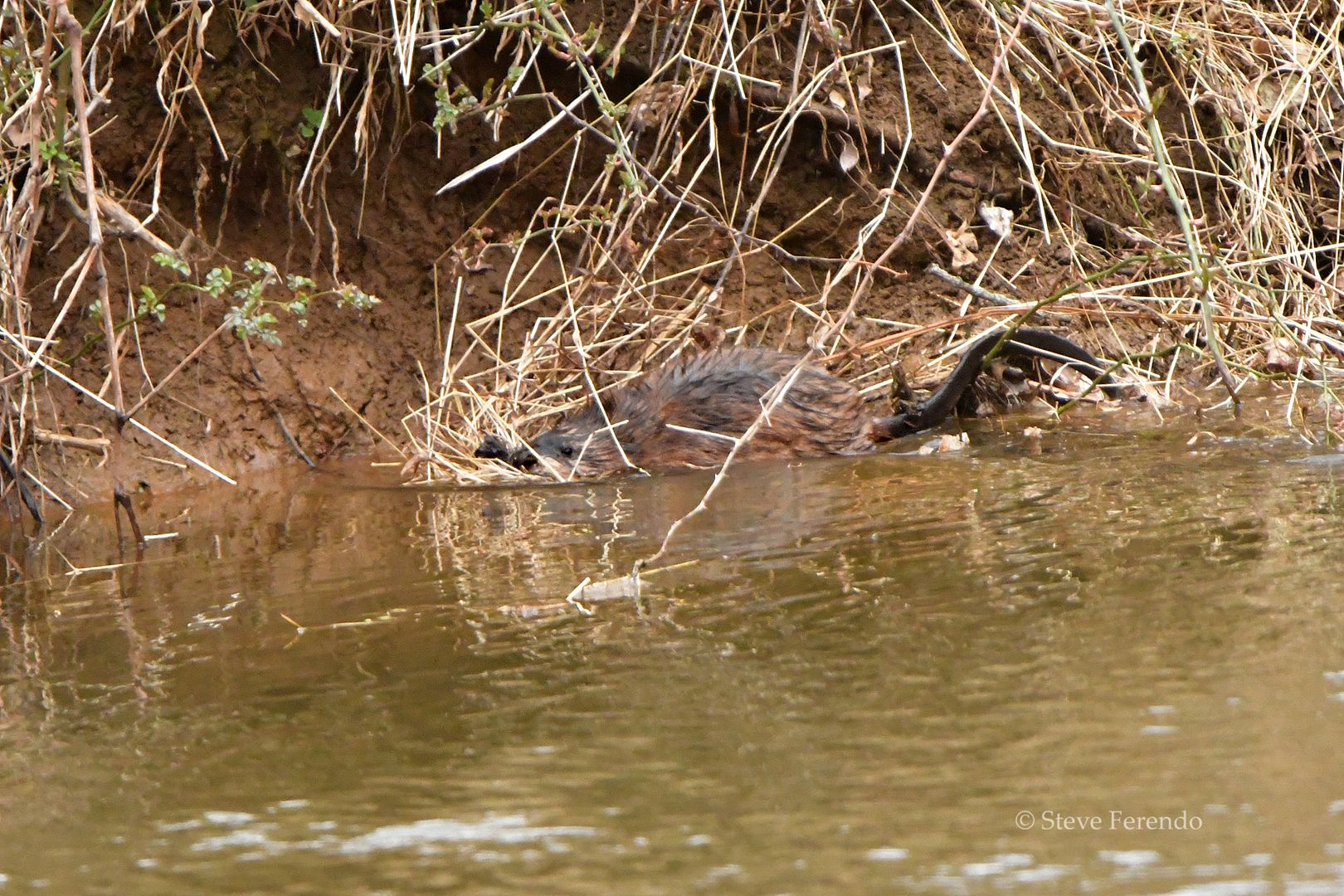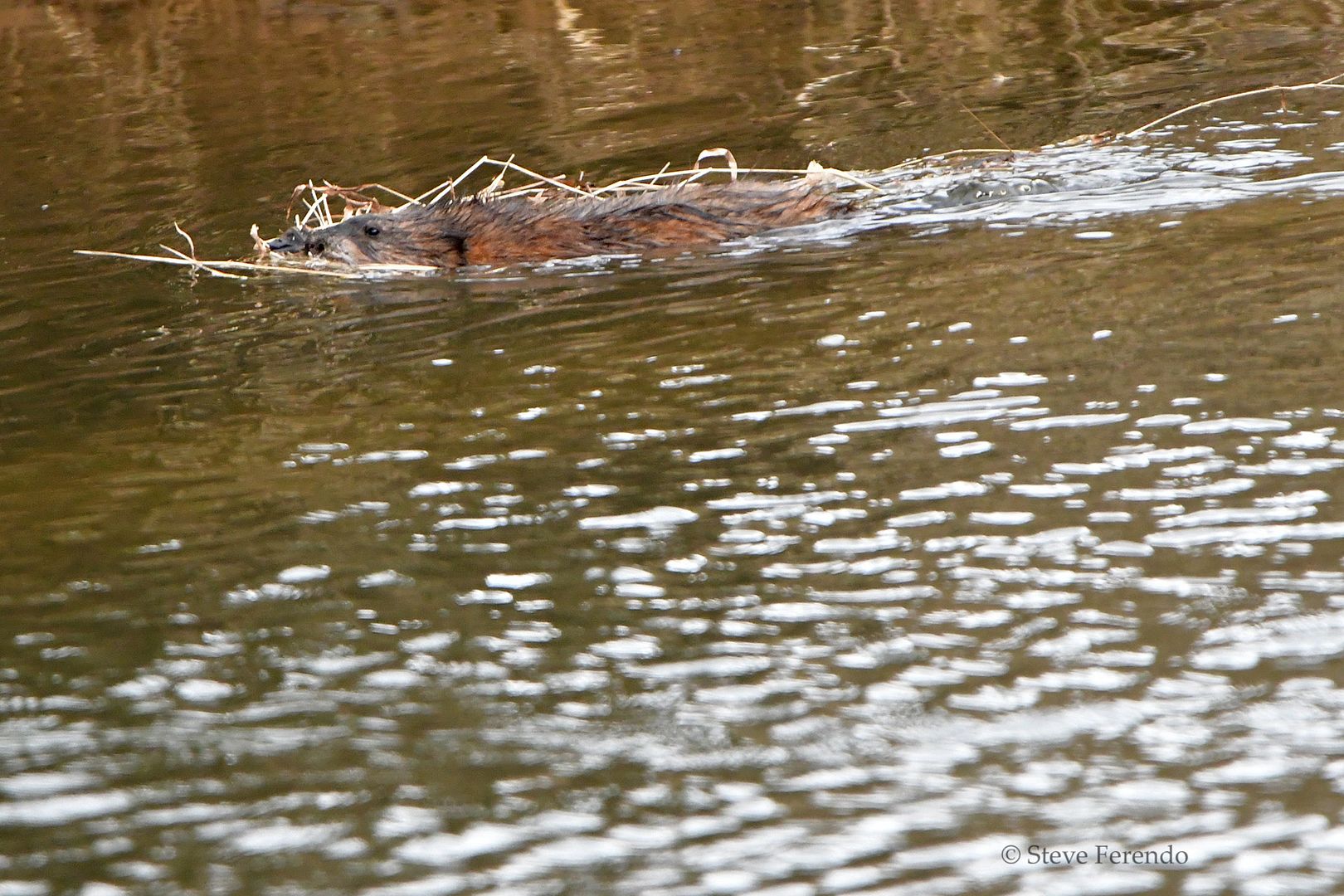 As she approaches the underwater entrance, she is gone in the blink of an eye...
Many more trips will be required to complete the remodeling. That is, provided that a larger aquatic mammal does not come along and claim the den, such as this river otter...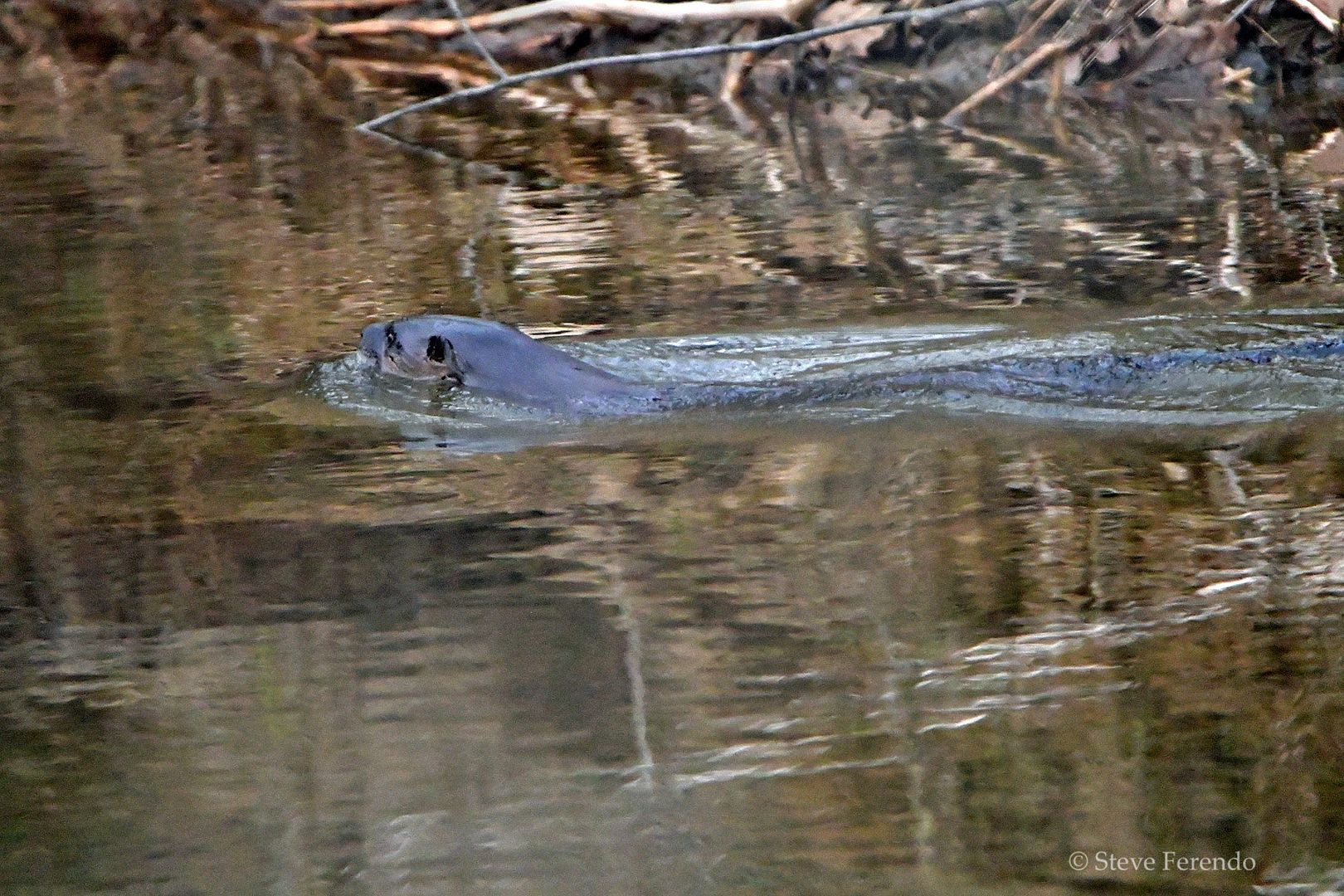 Thanks for visiting, be well, and come back soon.