This is the time of the year when beavers mate. I have taken hundreds of photographs of this beaver family over the years
(they mate for life),
but I have never witnessed their mating ritual until yesterday.
The family consists of an adult male and female, and a yearling born last summer. The male was constantly trying to coax the female into position so that he could mount her...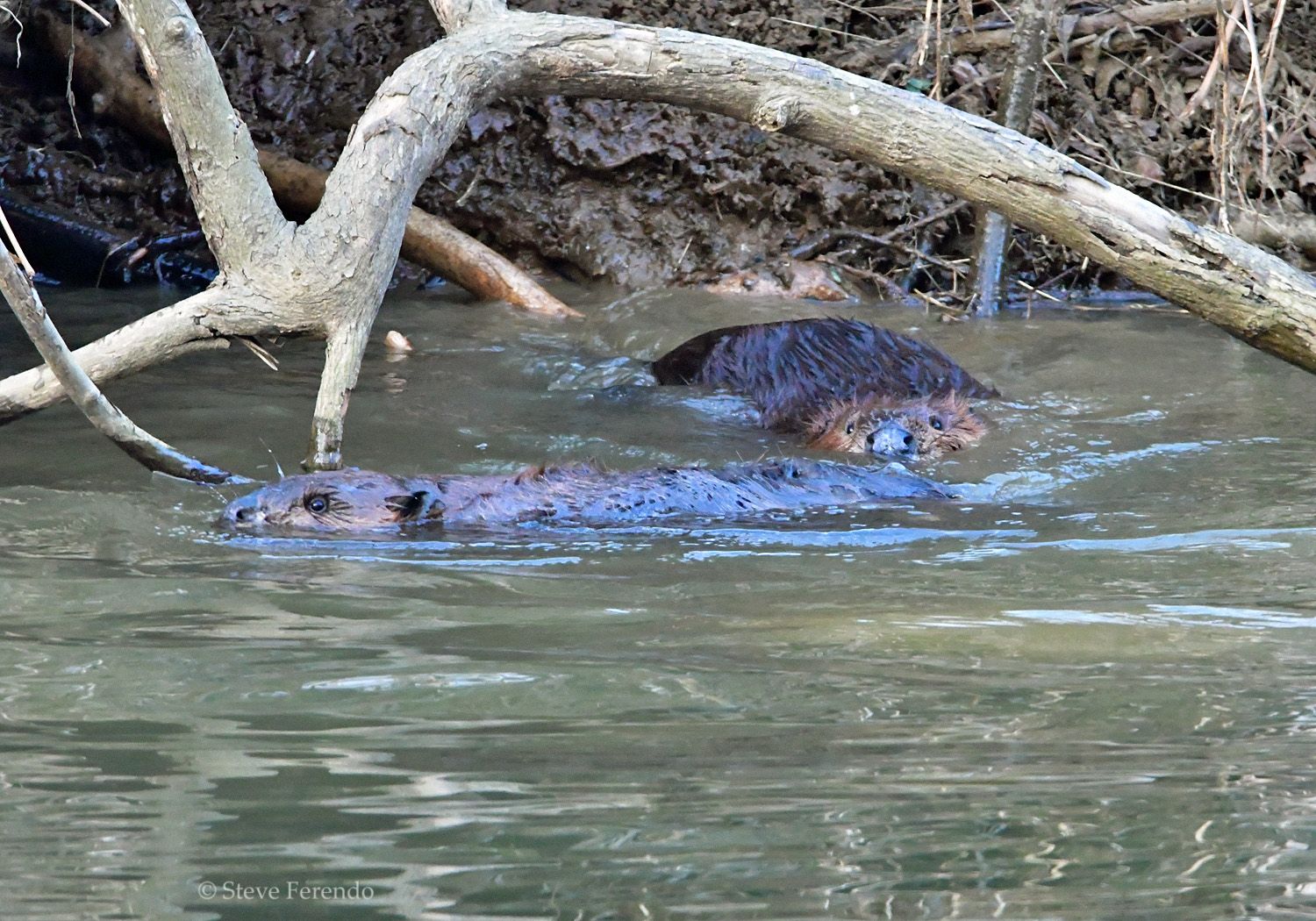 He followed close behind her every move biding his time...
At one point he seemed to be checking out her under carriage to see what the problem might be...
Finally, he made his move...
If he was successful there should be baby beavers in the den in 105 days. Meanwhile, the young beaver swam aimlessly around...
After a while an adult appeared and it seemed the honeymoon was over...
Just before I left a mink made an appearance...
Thanks for visiting, be well, and come back soon.