When watching a small stream early one morning a pair of muskrats began storing plants in their underground burrow below the water...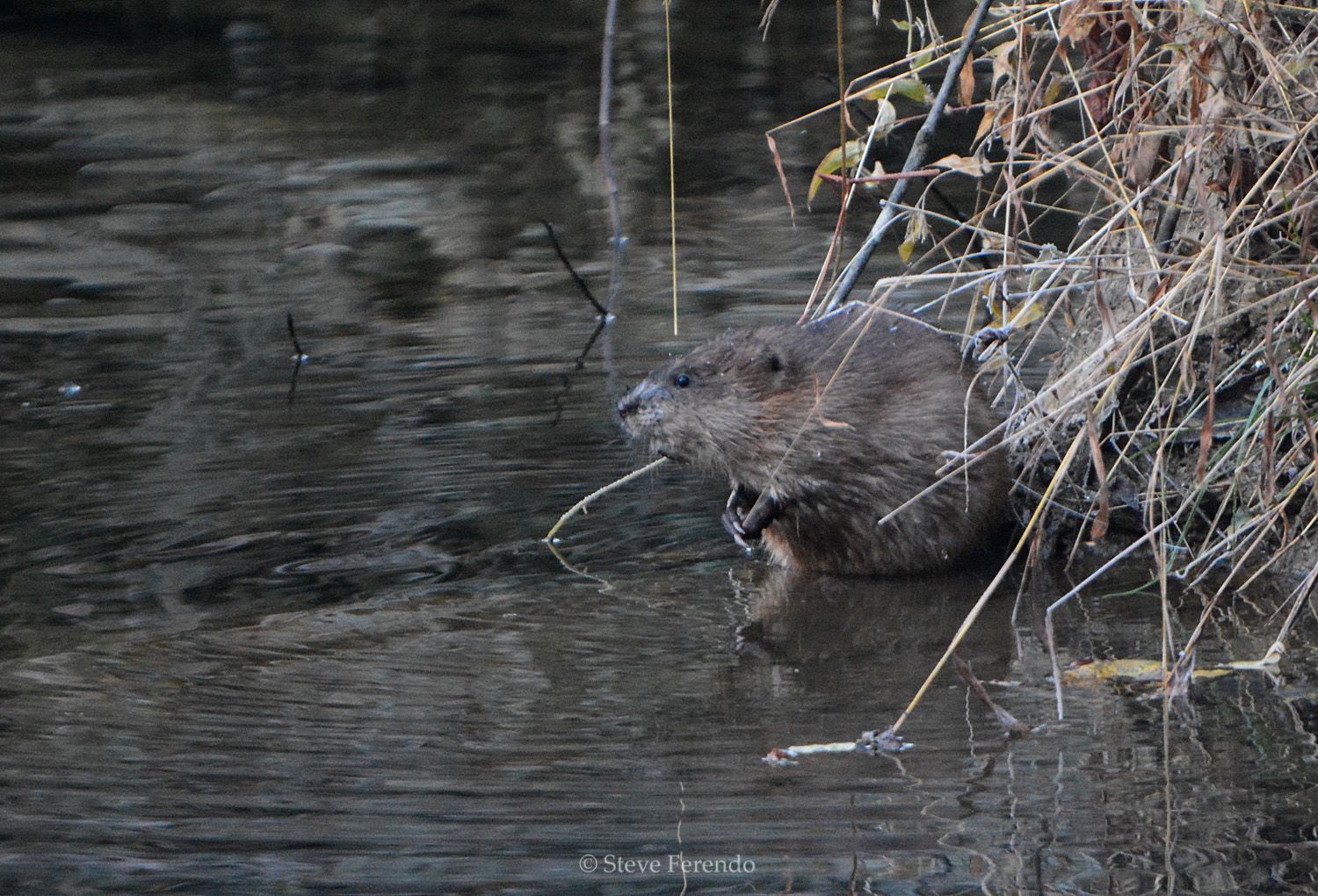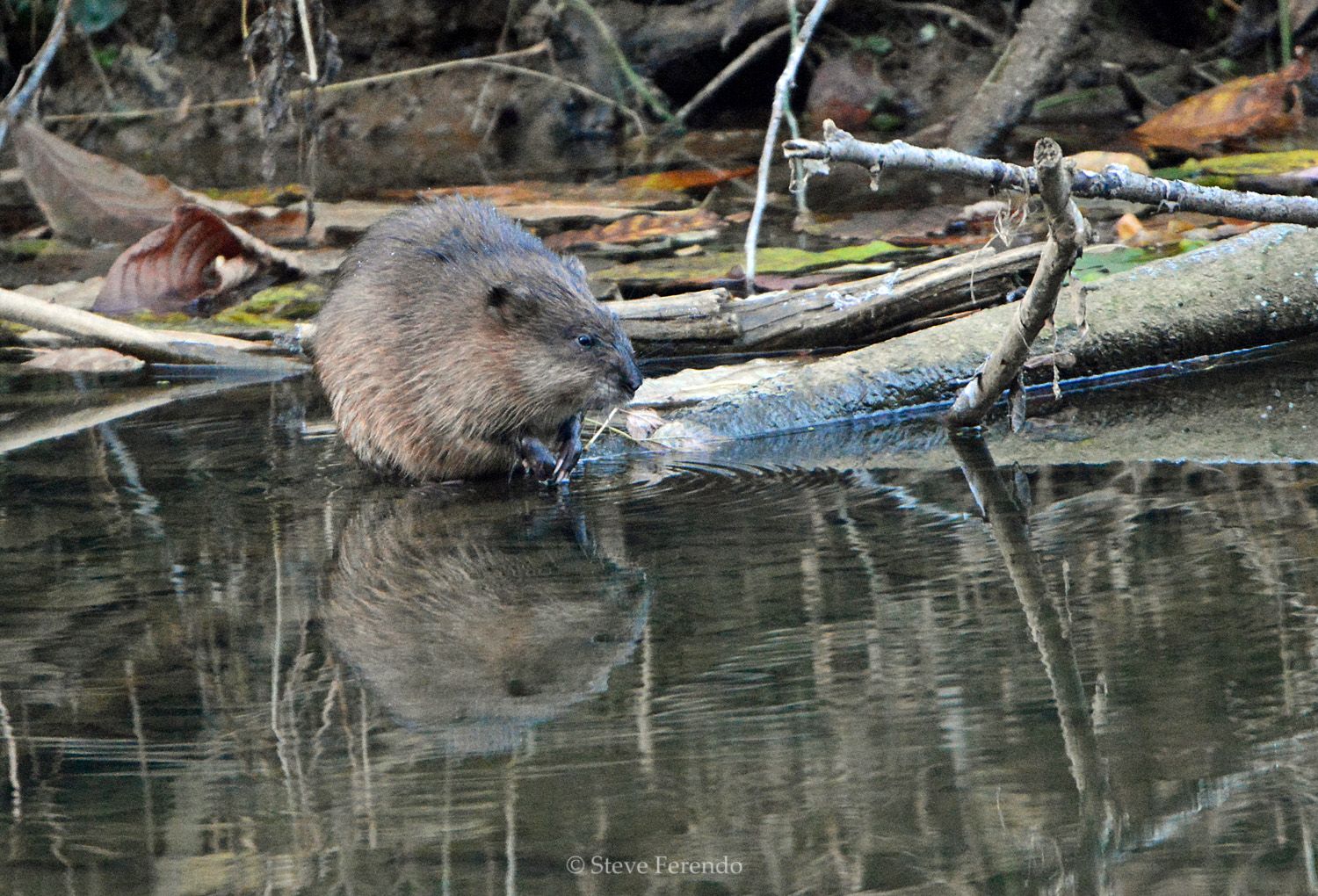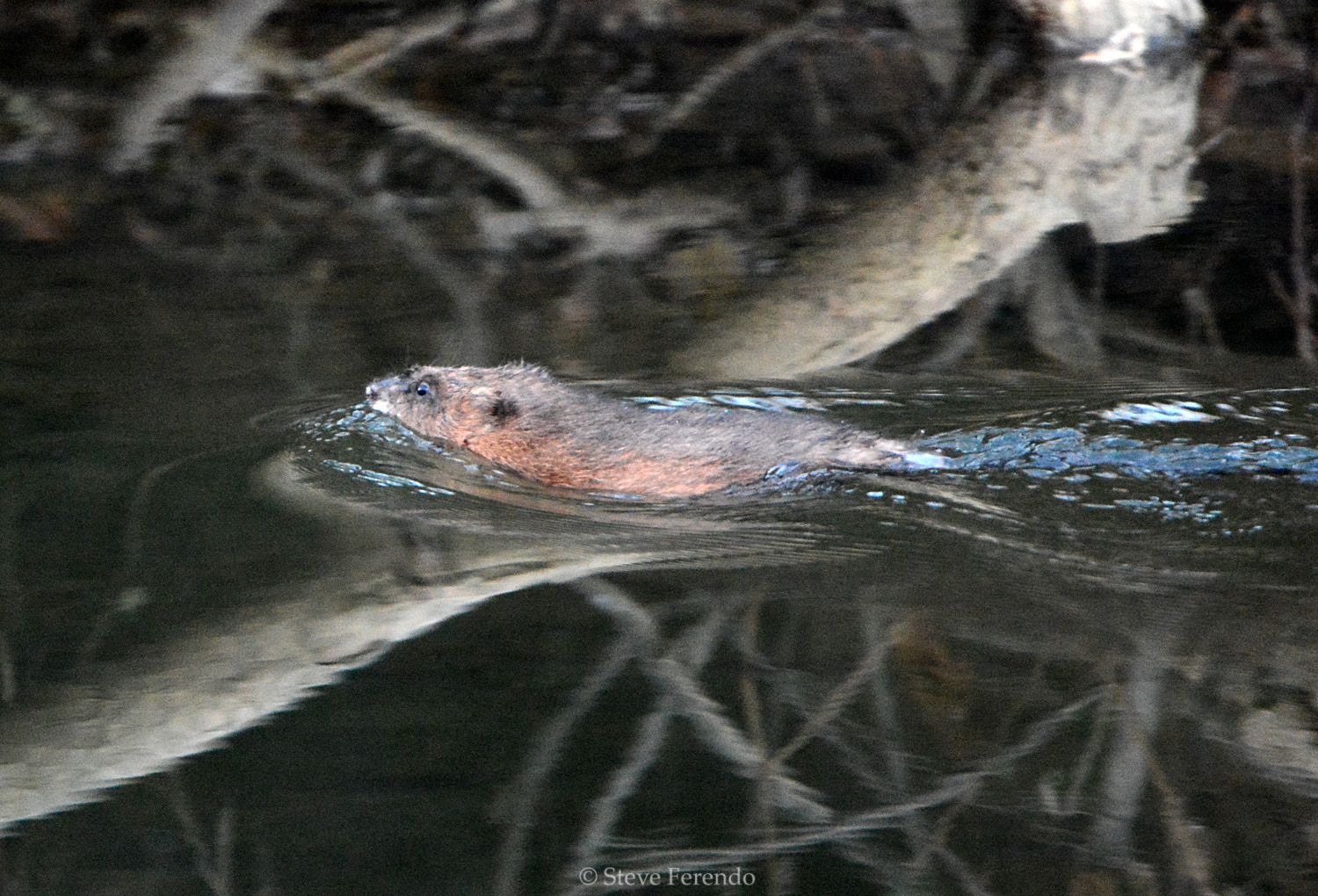 A short while later a mink came along, no doubt looking for breakfast...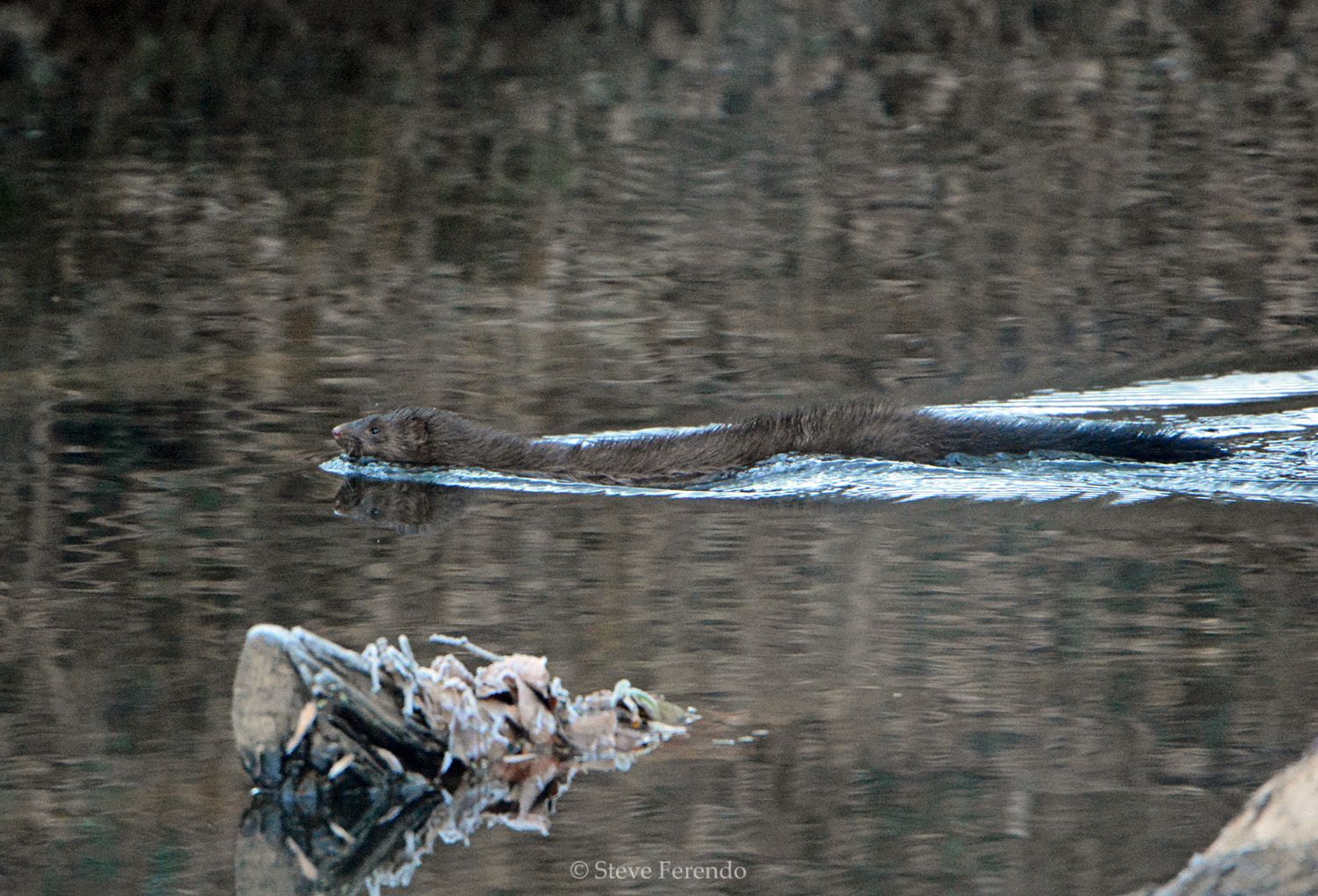 The mink explored each nook and cranny it encountered...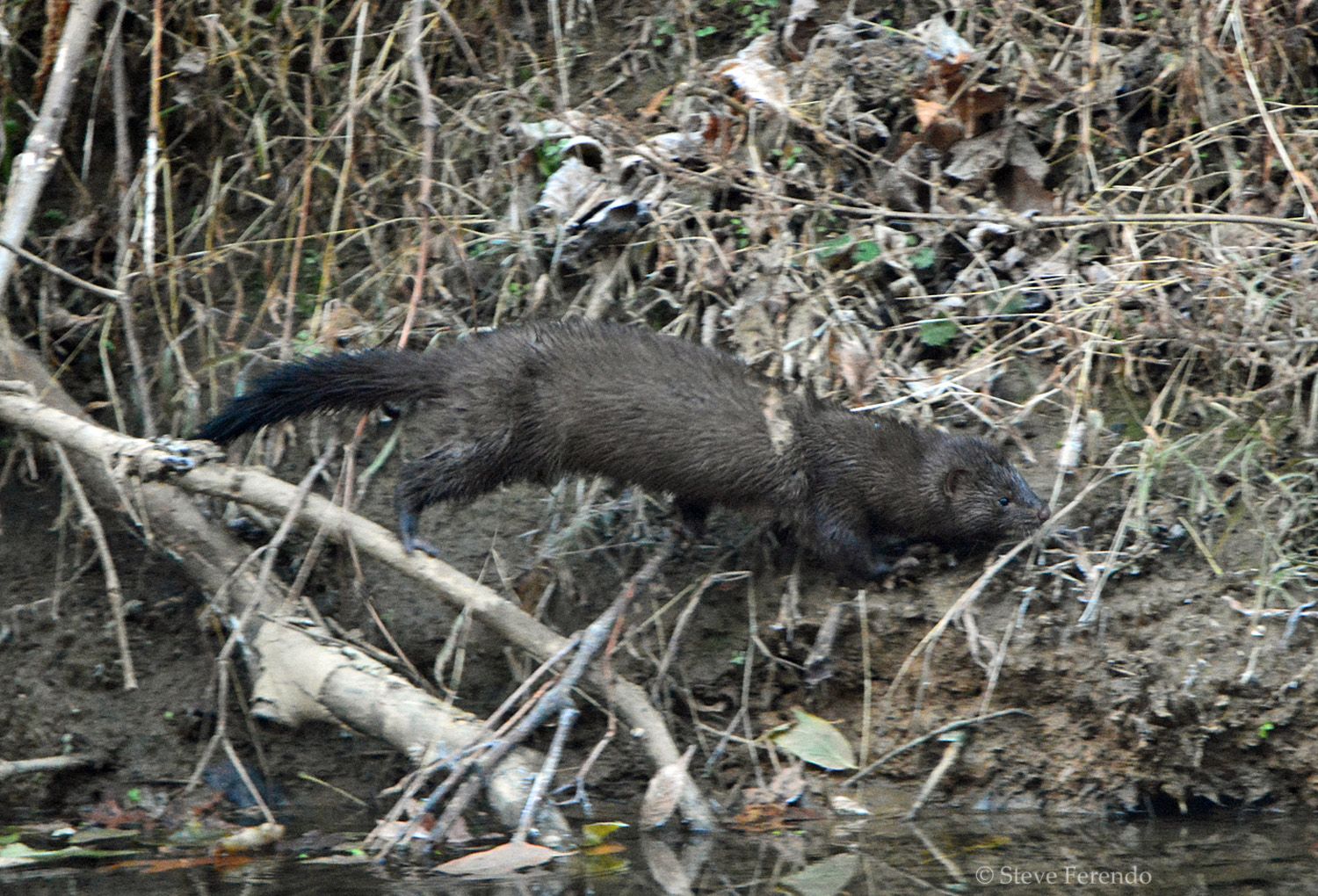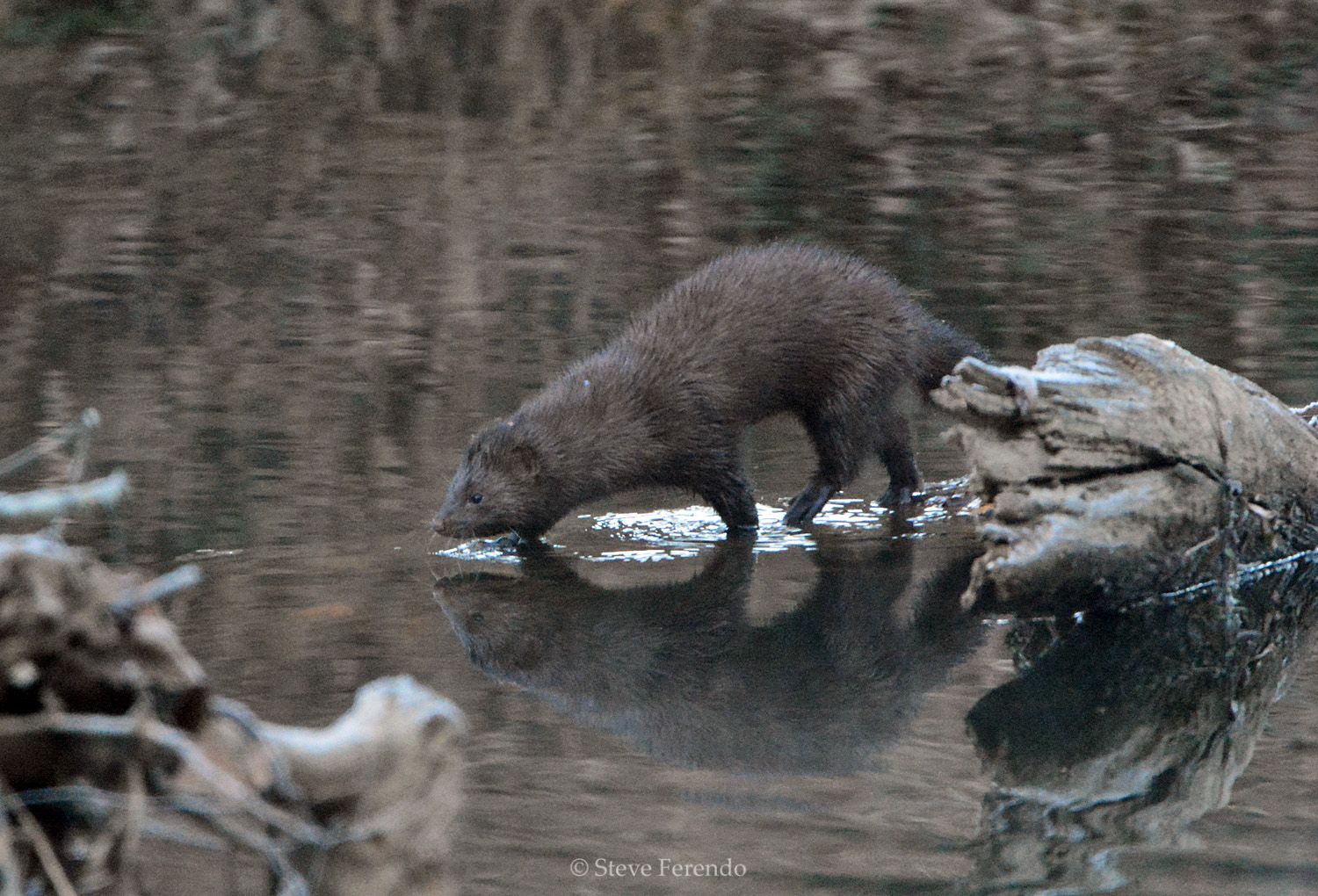 At one point the mink watched a muskrat swim by. This is the only time I have been able to capture both of these animals in a single photo...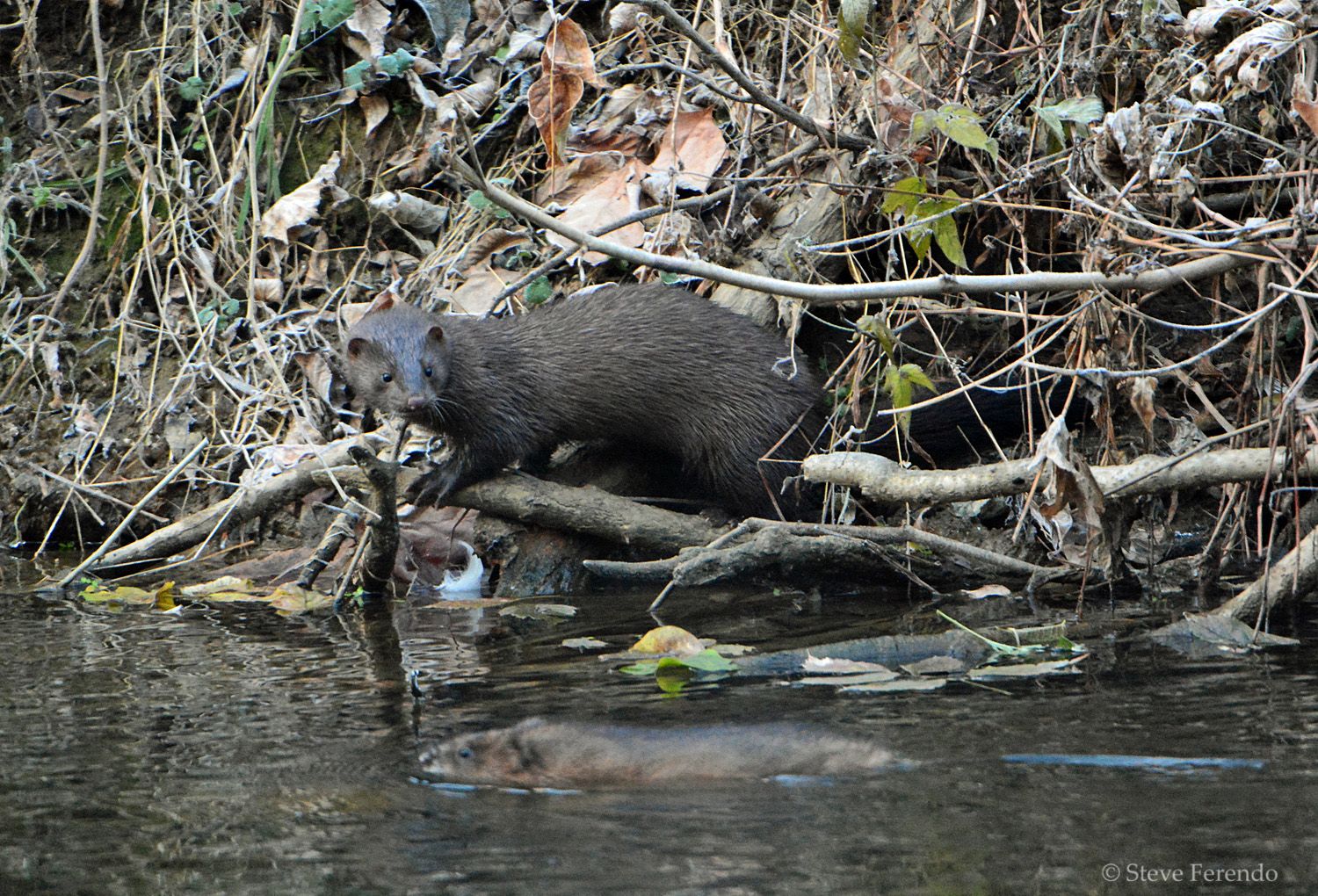 Even when the wildlife does not cooperate it can be peaceful contemplating the reflections in the ripples...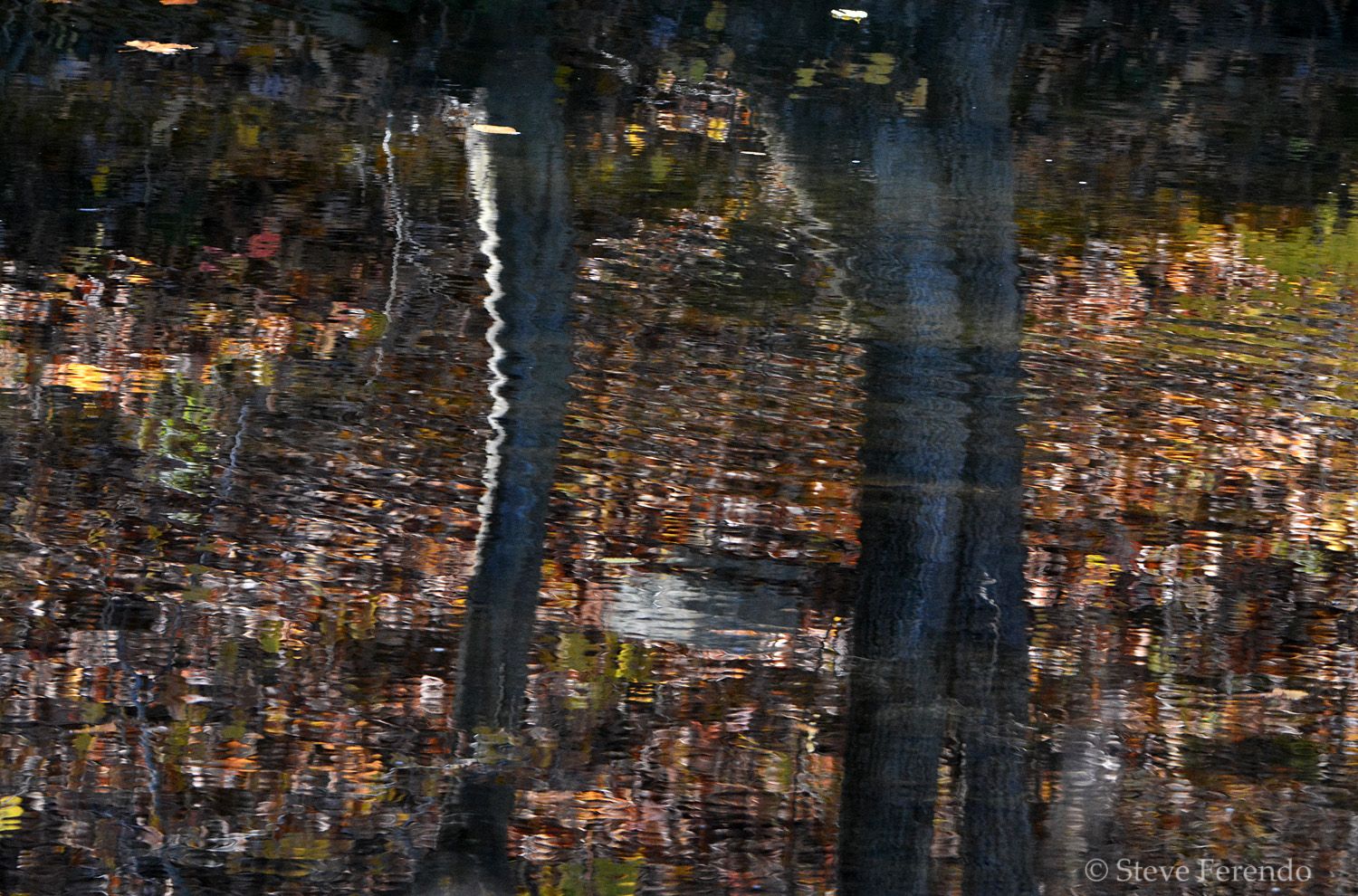 Thanks for visiting, be well and come back soon.