Last week I posted some photos taken during the morning "golden hour" when the first light of the sun illuminates the scene. All of the images in this post were taken in the evening, after the sun has dipped below the horizon. They serve to document the activity of the deer but are far from the detailed, colorful images shown last week...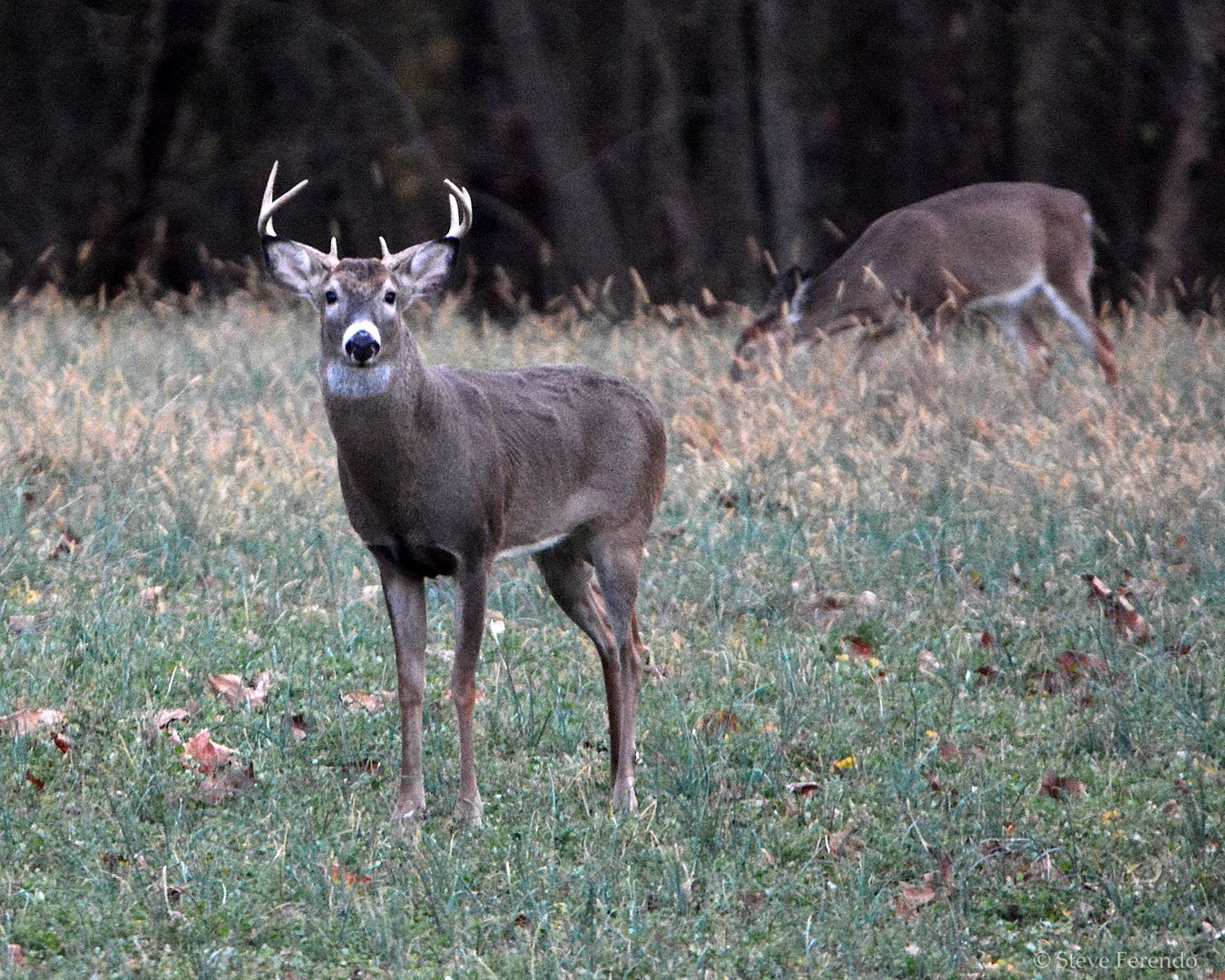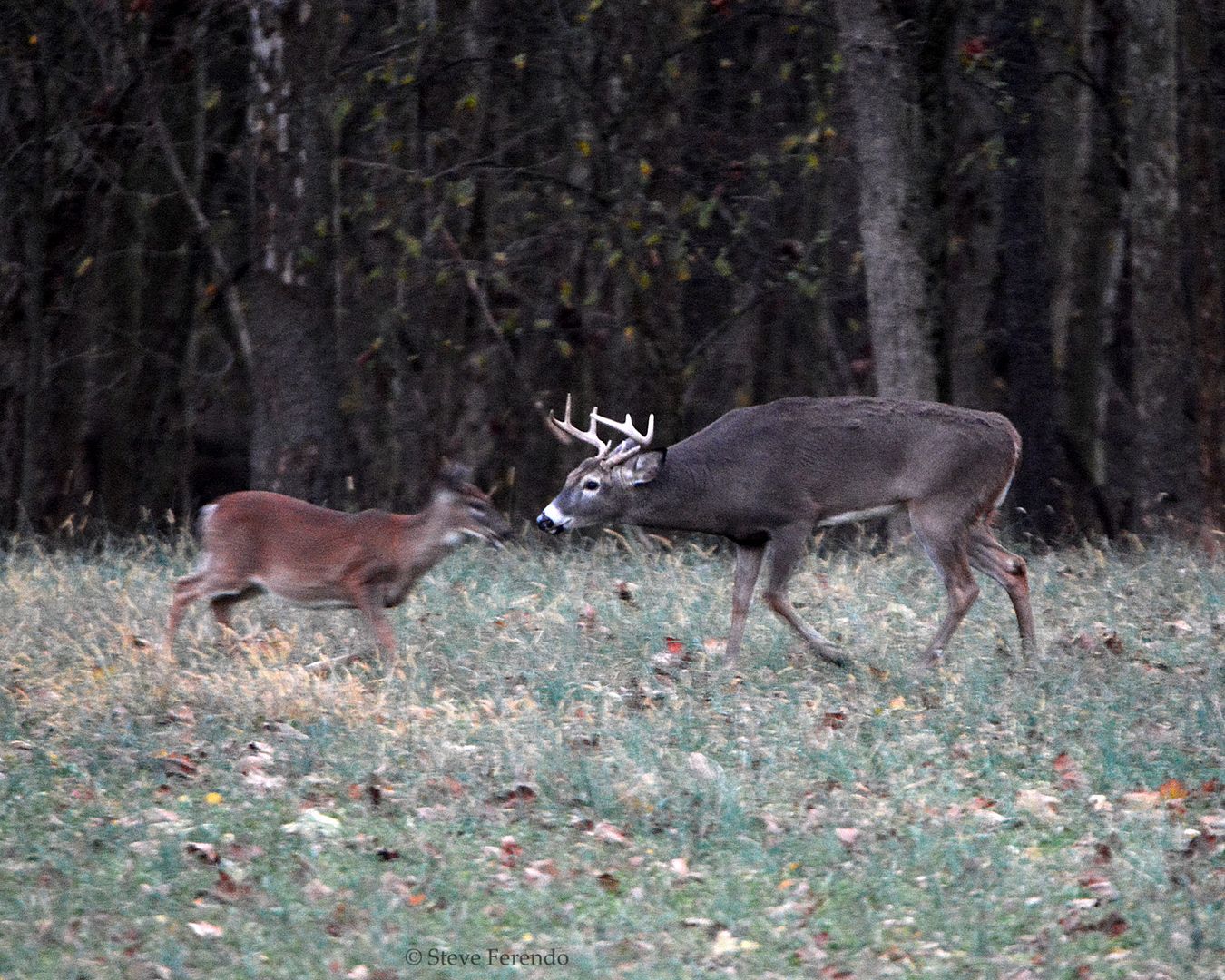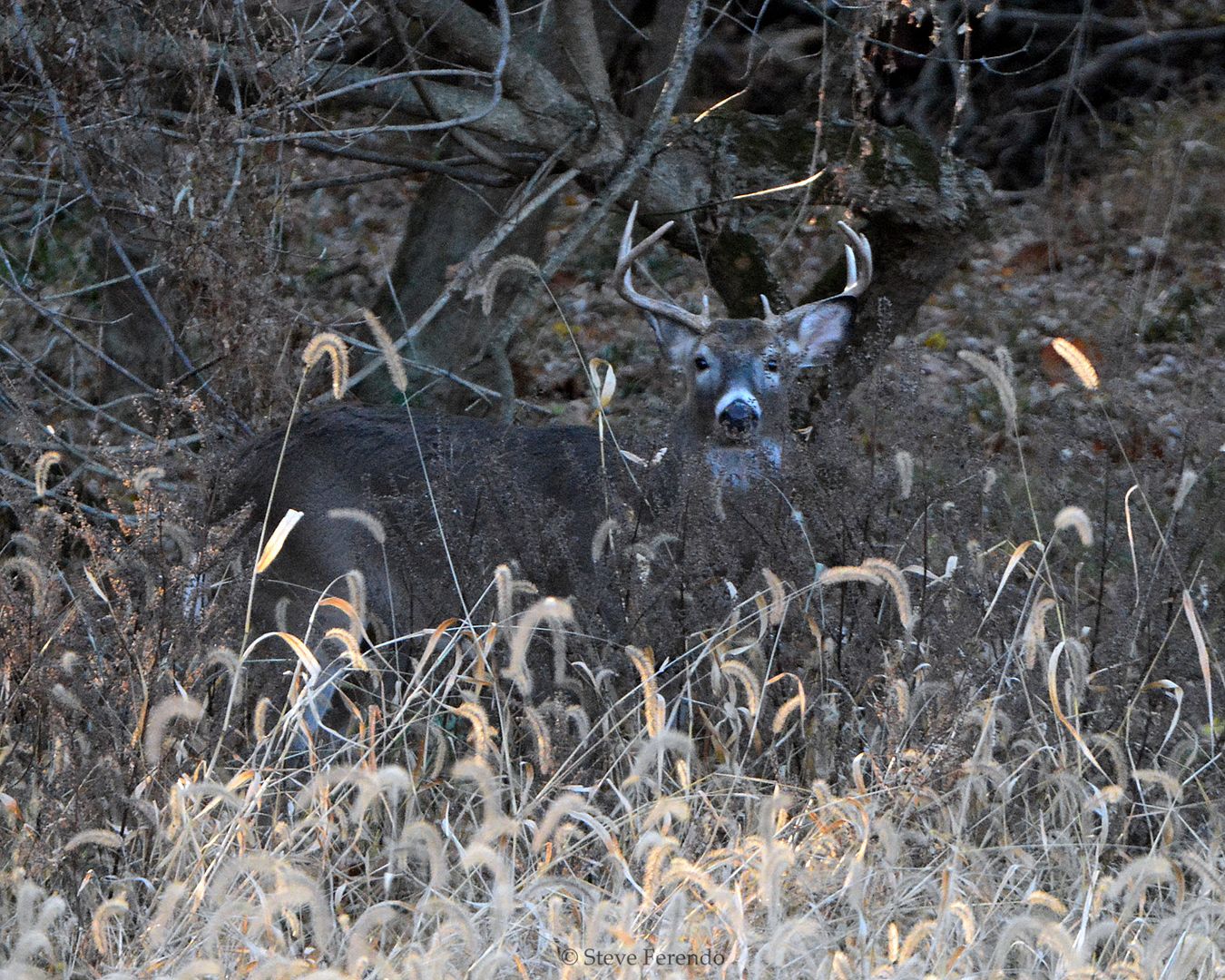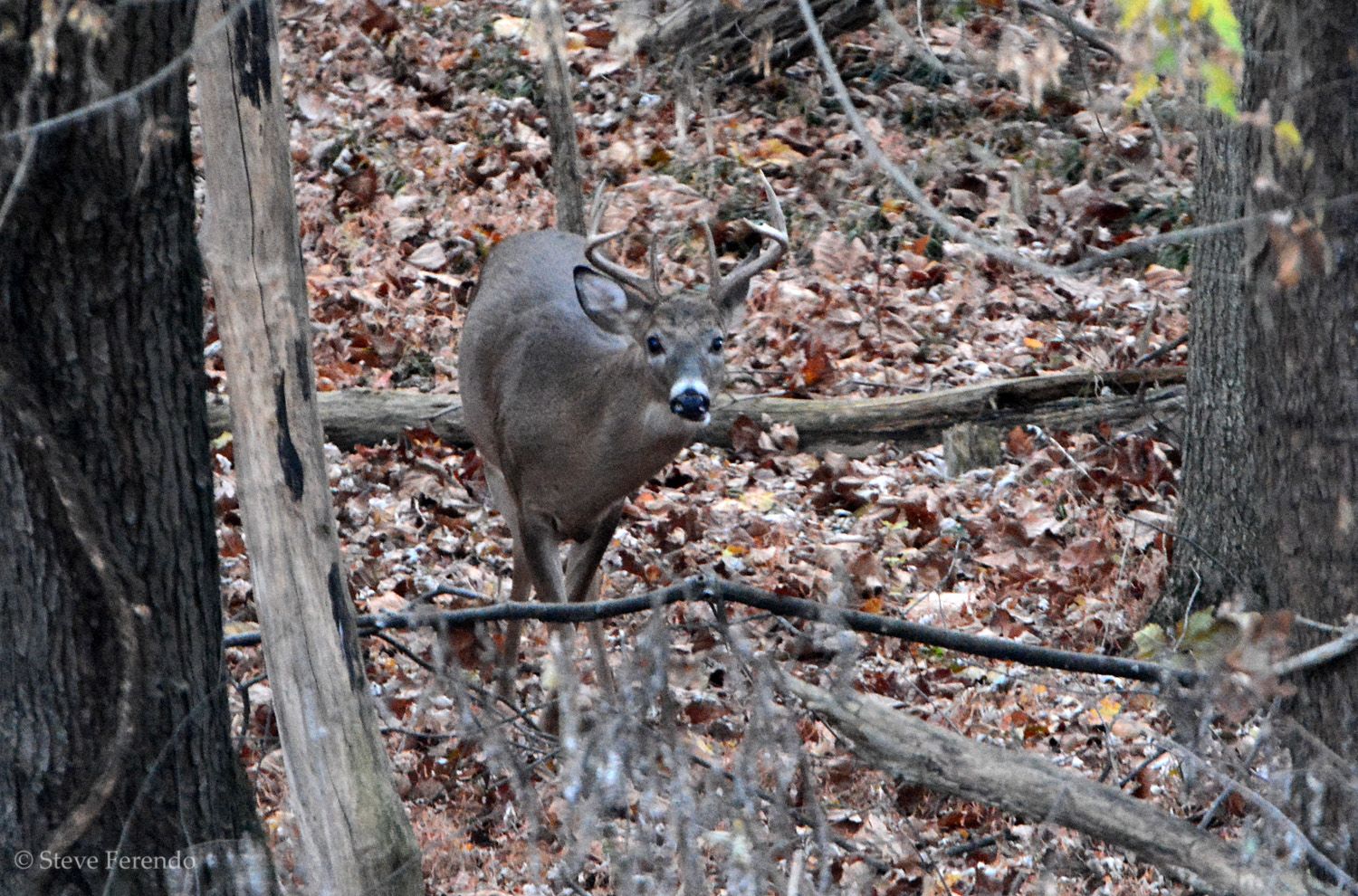 This young buck is testing the air, hoping to catch the scent of a doe approaching estrus...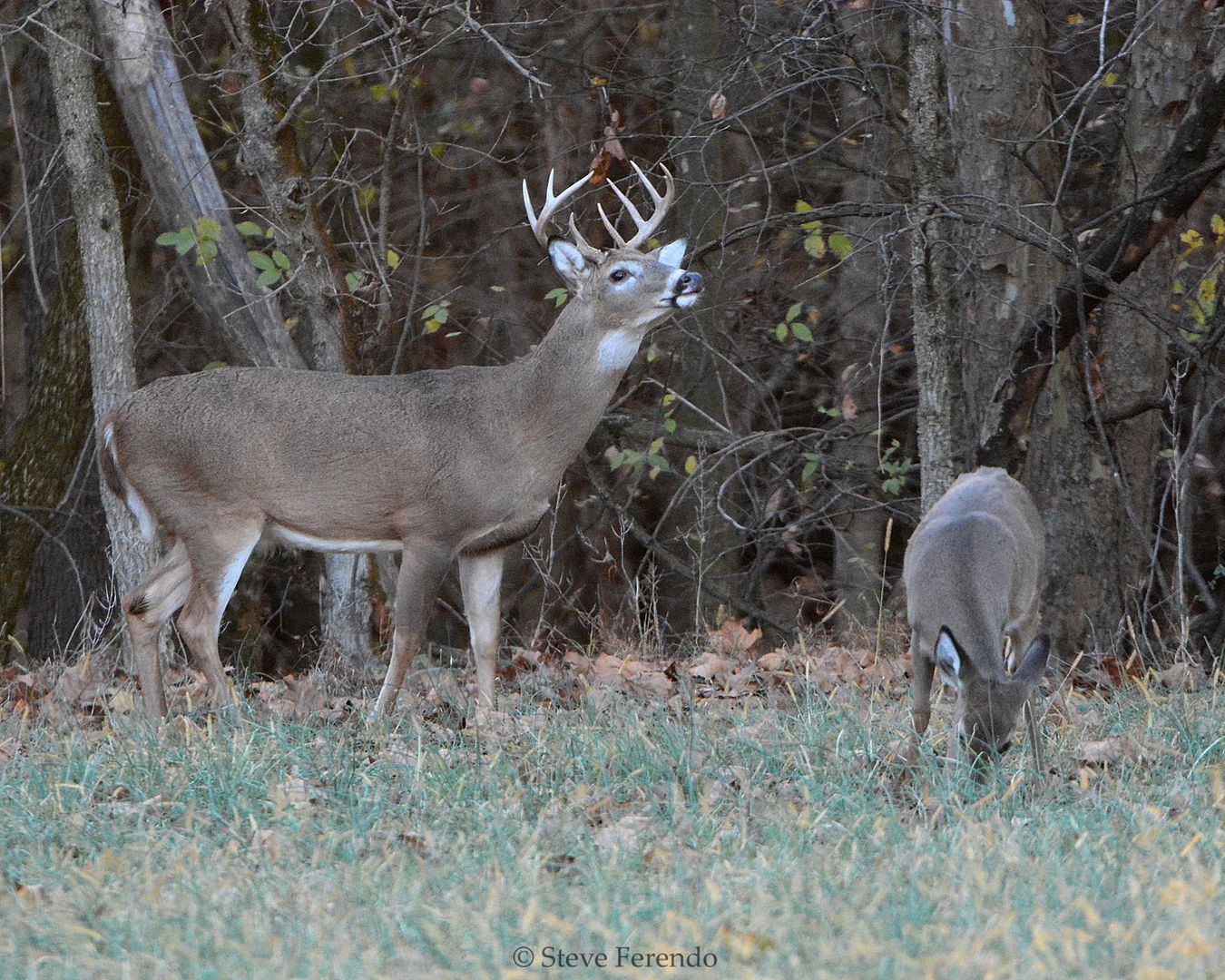 Suddenly a larger buck strolls into the picture; no doubt dashing the chances for the young buck to breed...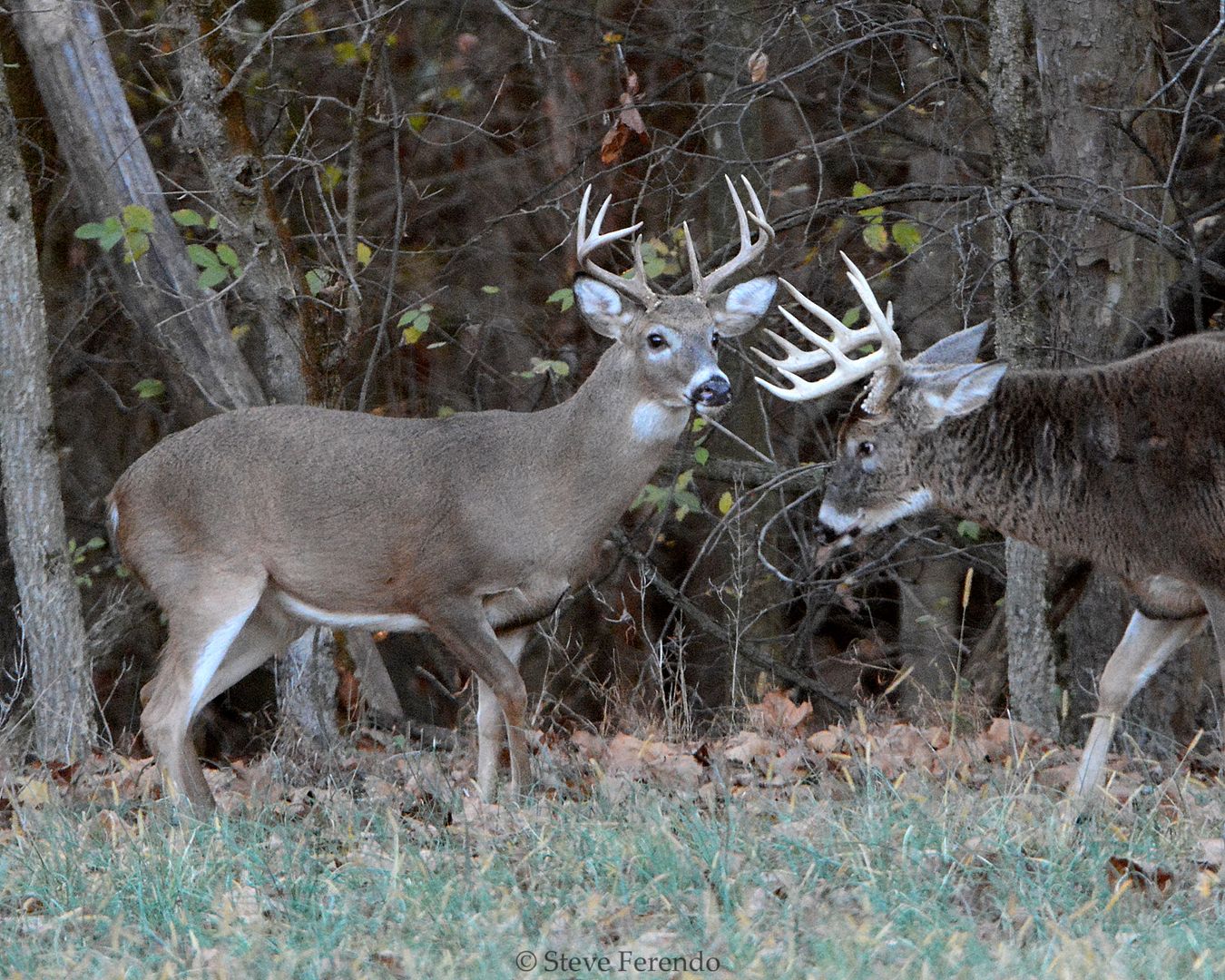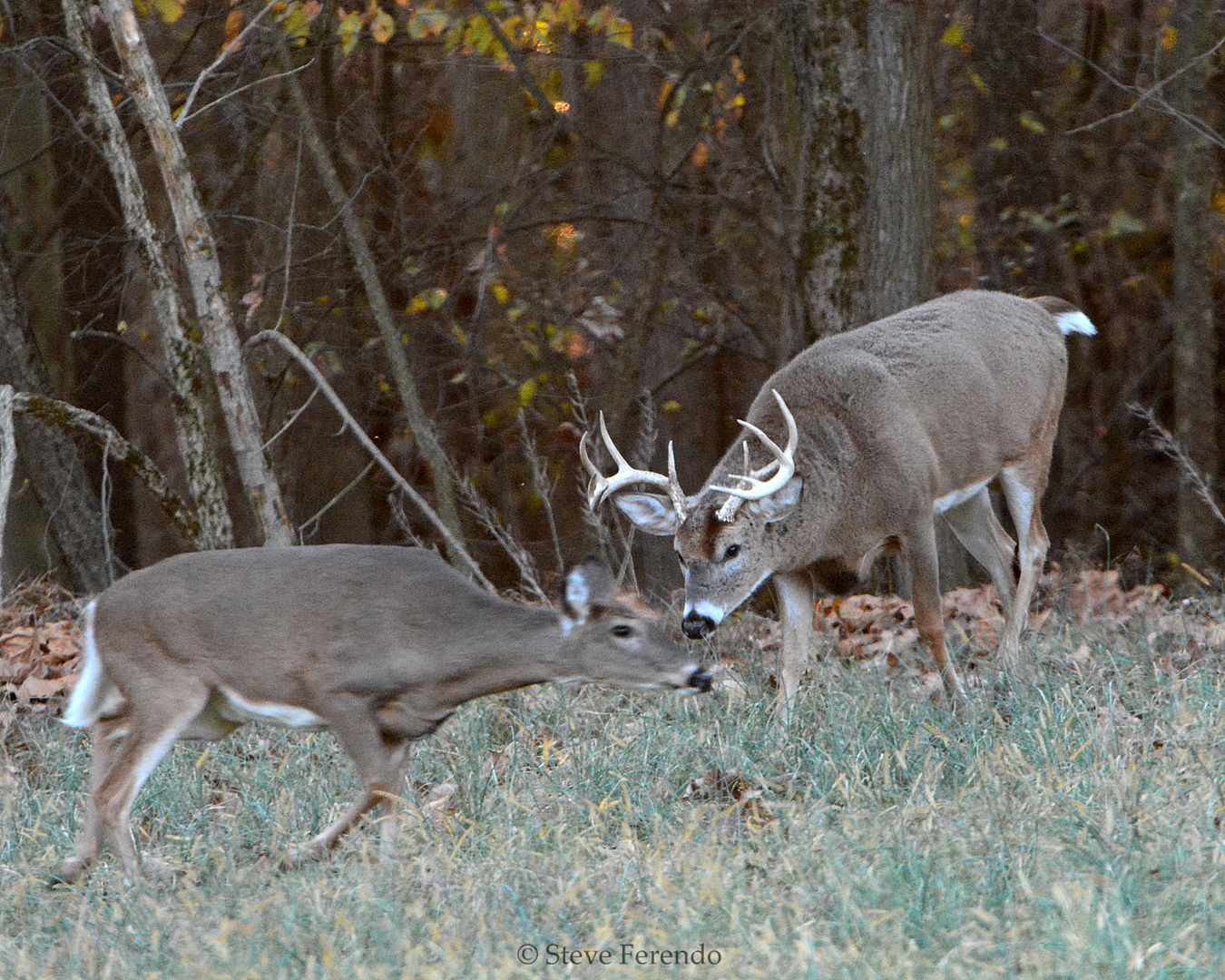 The larger buck makes a scrape and urinates in it...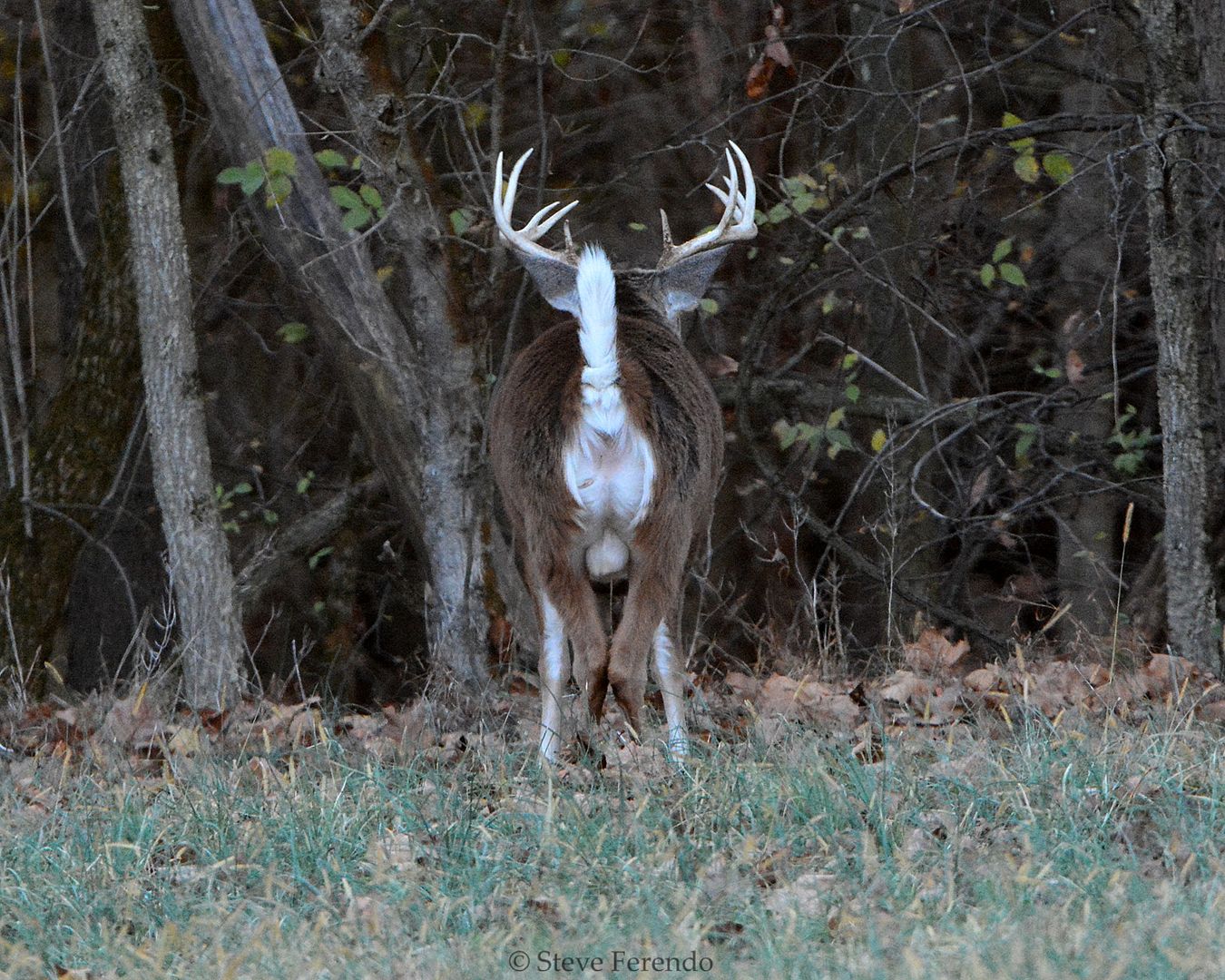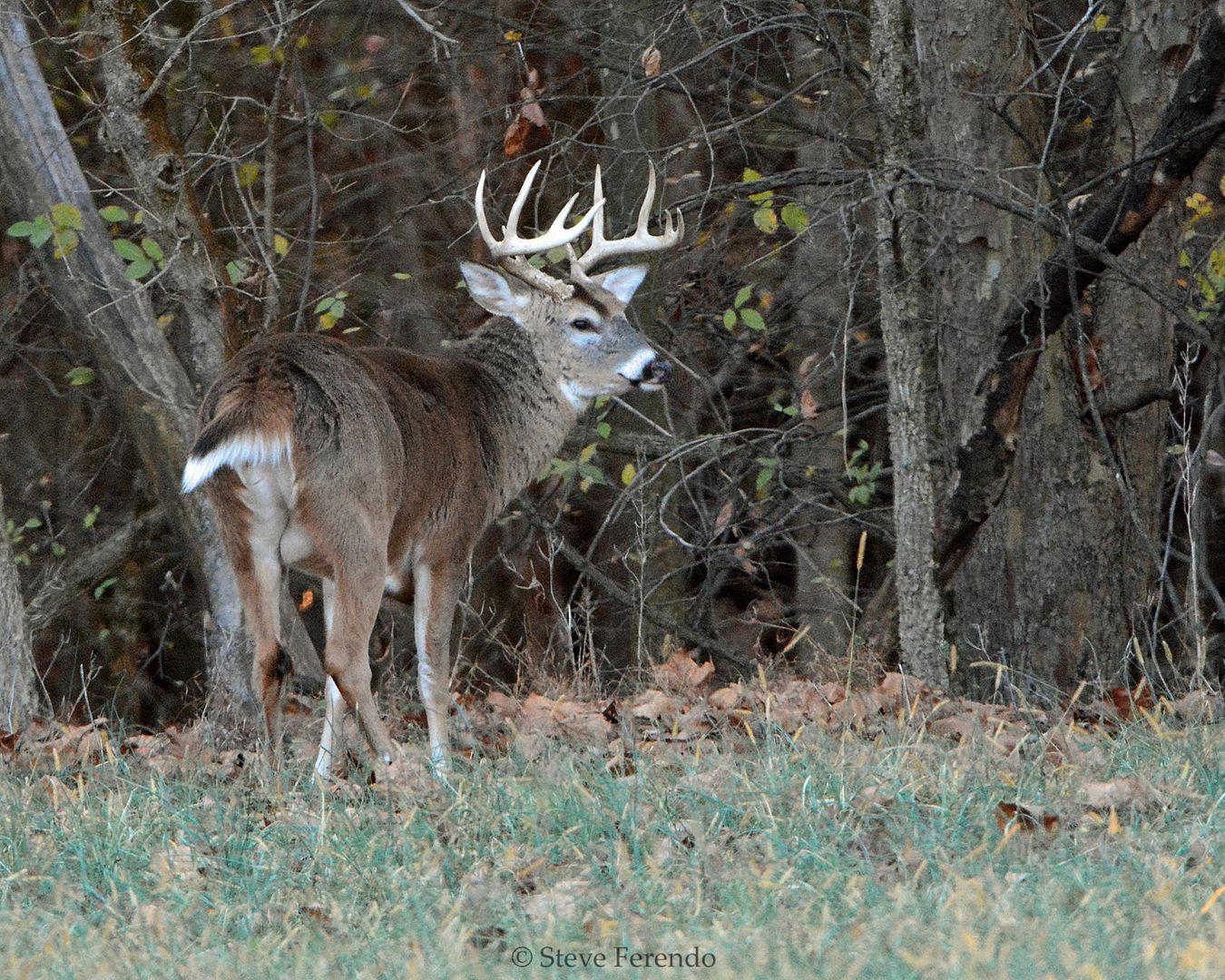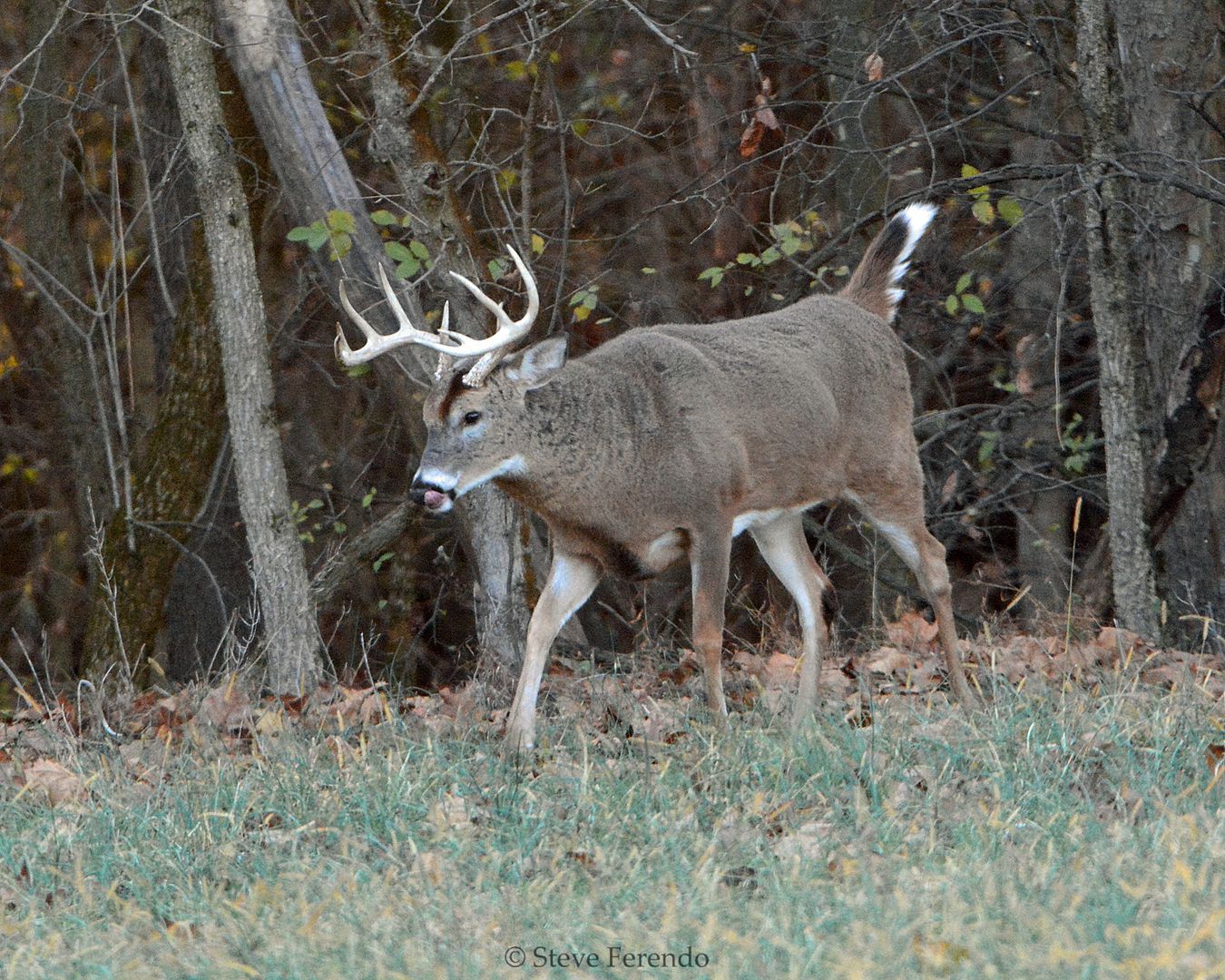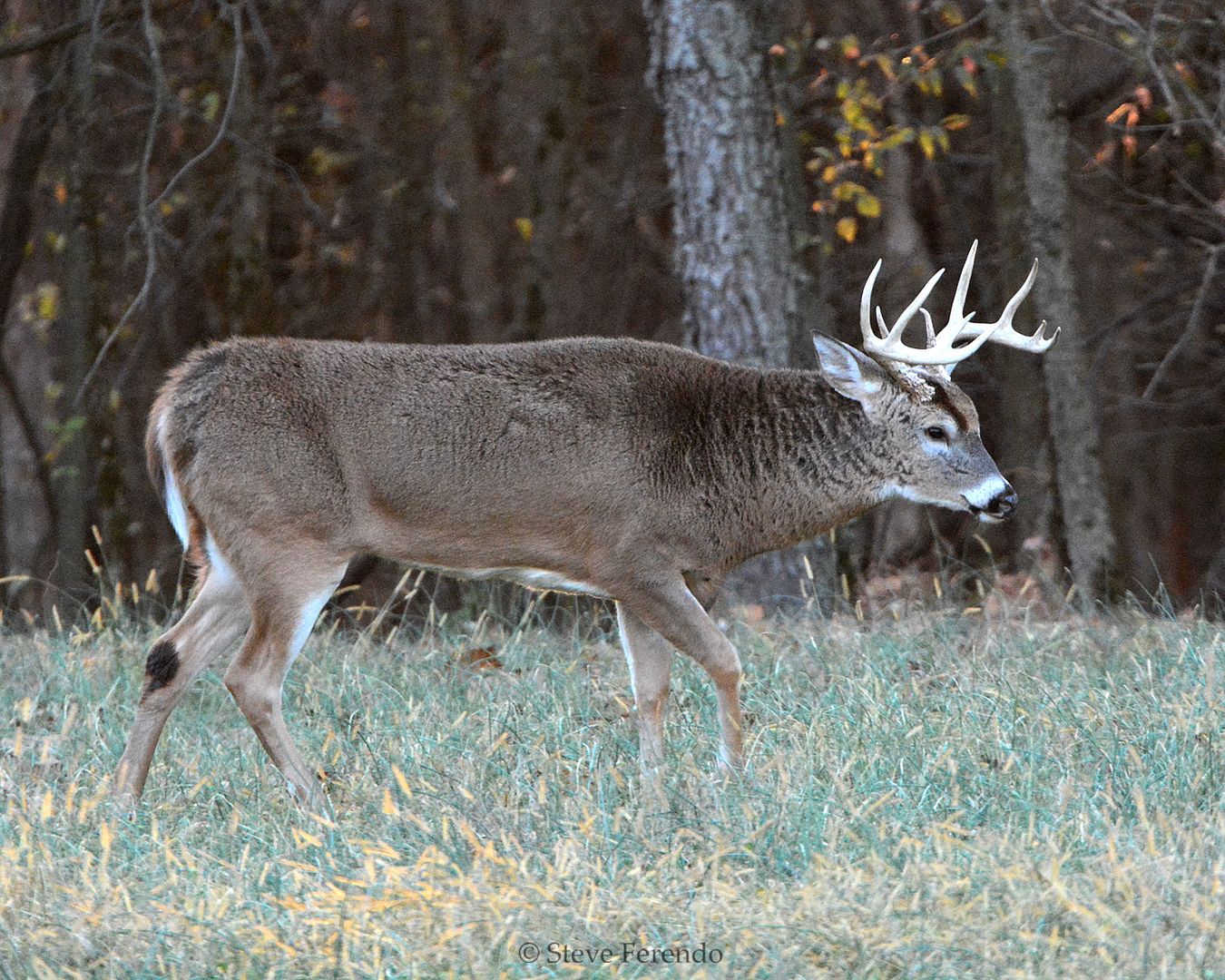 For most of us, taking a photograph of wildlife is a matter of opportunity and we seldom get to choose the type of light that is available. Be grateful when fortune grants you an opportunity during the "golden hour".